LUCILLE M. CLICHE
WATERVILLE – Lucille Mary Cliche, 99, passed away on Thursday, August 8, 2019, during a brief stay at the Lakewood Nursing Facility, in Waterville. She was born on June 18, 1920, in Van Buren, where she was one of nine children born to the late George Roy and Rose Anna Clavette (Roy) (Maheu).
The family relocated to the Waterville area shortly thereafter, where she attended Waterville schools. She later met and married Emile R. Cliche on August 22, 1940, in Waterville. Lucille worked at the C. F. Hathaway Shirt Co., in Waterville, for several years while raising her family. She enjoyed traveling and fishing in her younger years.
Later in life she could be found playing the piano and organ, singing, dress making, knitting and talking with her siblings. She was a kind-hearted soul that was loved by many.
Lucille was predeceased by her parents, Rose Anna and George Roy; by her husband Emile R. Cliche; brothers Ivan Roy and Roland Roy; sisters, Ann Upham, Loretta Fredette, Simone Lemieux, Joan Pelletier, Carole Roy and little angel girl, Roy; and a grandson, Timothy Cliche.
She is survived by her daughter, Claudette Cliche, of Winslow, and a son, Carl Cliche Sr. and his wife Mary Jane, of Clemson, South Carolina; and a sister, Bernadette Tilton, of Stockton Springs; three grandchildren, Ty Kerr, of Winslow, Carl Cliche Jr. and his wife Charlotte, of Gainesville, Georgia. and Kimberly Lee and her husband David, of Guyton, Georgia; seven great-grandchildren; along with numerous nieces and nephews; and extended family.
In lieu of flowers, memorial donations may be made to Lucille M. Cliche, c/o Tyler Kerr, 6 Clifford Ave., Winslow, ME 04901.
DONALD L. AMES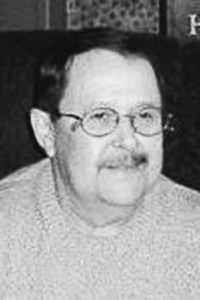 WINSLOW – Donald Leo Ames, 69, passed away on Wednesday, August 14, 2019. Donnie was born in Waterville on August 15, 1949, the son of the late Horace Ames and Beulah Veilleux.
He graduated from Lawrence High School, in Fairfield. In his earlier years, Donnie was employed by Fort Halifax Packing, in Winslow, and later worked 20 years for Scott Paper Co., in Winslow.
He was a faithful member of Shawmut Chapel, in Shawmut. Donnie greatly enjoyed singing and listening to music. He was very meticulous about his lawn and yard. He took great joy in working around the house. Donnie also enjoyed watching the TV show Dark Shadows, but his greatest joy was spending time with his family. Even when he was ill, he would attend the many events the kids were involved with.
Besides his parents, he was predeceased by his stepfather, Lionel Veilleux; his sisters, Marion Bailey, and Susan Davis, his brothers, Tommy Veilleux, Chegaw Veilleux, and Eugene Ames, and his sister-in-law, Phyllis Ames.
Donnie is survived by his son, Brian Ames and his wife Tammie, of Fairfield; his brothers Horace "Hoddy" Ames Jr. and his wife Ruth, of Massachusetts, Oral "Buddy" Ames and his wife Vicki, of Benton, and Eddie Ames and his wife June, of Fairfield; his grandchildren, Brandon and Sean Ames, of Fairfield; his nieces and nephews, Brandi Forney, of Waterville, Ed Ames Jr., of Waterville, and Melanie Monk, of Skowhegan; his great-nieces, Jada Forney, of Waterville and Scotland Ames, of Waterville; his former wives, Brenda Ames, of Winslow and Donna Vintinner, of Oakland; and many other extended family members.
An online guestbook may be signed, and memories shared at www.familyfirstfuneralhomes.com
Arrangements are by Lawry Brothers Funeral & Cremation Care, 107 Main St., Fairfield.
In lieu of flowers, donations in Donnie's memory may be made to American Cancer Society, 30 Speen Street, Framingham, Massachusetts 01701.
MAURICE KENNEDY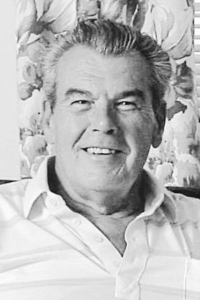 WINSLOW – Maurice "Moe" Kennedy, 85, passed away on Thursday, August 15, 2019. Maurice was born in North Vassalboro on February 28, 1934, to Harold G. Kennedy and Orena E. (Poulin) Kennedy, the third of five children.
He attended school in North Vassalboro and Winslow High School. He received his G.E.D. as an adult. Maurice married Geraldine J. Grondin on May 15, 1954, in Waterville, and together they raised three children. He worked at Hollingsworth & Whitney, later known as Scott Paper Company, for 36 years, retiring in June 1989. Maurice was an avid hunter and fisherman for many years and enjoyed being outdoors. He also loved gardening, both flowers and vegetables, and some said instead of having a 'green thumb,' he had a 'green hand.' All benefited from his annual harvest of vegetables. He was also very handy and could fix just about anything. He enjoyed spending time with family and attended many of his children's and grandchildren's activities. He played the guitar and harmonica, and loved to dance with his wife, Gerry.
Maurice and Gerry enjoyed traveling throughout their married life. They took several cruises to the Caribbean and Alaska and visited many cities throughout the United States and Canada. They also visited several countries in Europe and spent many winters in Hawaii.
He was predeceased by his parents, Harold and Orena Kennedy; his sisters, Joan Boulette and Marlene Rogers, of California and Oregon, and his brothers, Harold Kennedy, of California and Waterville, and Robert E. Kennedy, of Winslow.
Moe is survived by his wife of 65 years; his daughter, Cathy (Kennedy) Zemrak and her husband Brian, of Winslow, his son, Larry Kennedy and his wife Jane (Etchie) Kennedy, of Florida, his son, Christopher Kennedy and his wife Rebecca (Sawyer) Kennedy, of Cumberland; his grandchildren, Lenny Kennedy, Lance Kennedy, Mindy Zemrak, Katrina Zemrak and her husband, Alexander Mattingly, Zachary Kennedy, Benjamin Kennedy, and Matthew Kennedy; and his three great-granddaughters, Kiara Kennedy, Ava Kennedy, and Lilianna Kennedy; and several nieces and nephews.
The funeral service will be held on Saturday, November 2, at 11 a.m., at St. John the Baptist Church, in Winslow.
Condolences and stories for the family may be shared online by clicking on Obituaries at: www.directcremationofmaine.com
In lieu of flowers, you can Donate a Memorial Gift for Maurice to the: American Lung Association of Maine, 122 State St., Augusta, ME 04330 (207) 624-0302, www.lung.org/about-us/local-associations/maine.html American Lung Association of Maine.
BRIAN E. BLODGETT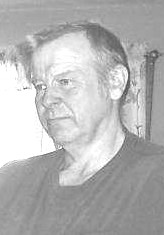 ATHENS – Brian Elic Blodgett, 67, passed away unexpectedly on Saturday, August 17, 2019, at his home in Athens. Brian was born on October 3, 1951, in Fairfield, to Clarence Sr. and Christine Blodgett.
He was raised as one of 15 brothers and sisters on their family dairy farm. He attended the Fairfield school district where he enjoyed playing baseball and basketball.
In his early youth he worked hard doing chores on the farm and spent his free time raising chaos with his siblings, more so with his brothers. They would play whatever musical instrument they had on the hill behind the house, or toss around a ball that had seen many miles in its day. Laughter could be heard in whatever they did and many memories where made outside in the fields behind the farm.
Later in high school after seeing many of his brothers go into service Brian enlisted in the National Guard. He was a handsome young fellow in his uniform. He watched as his siblings grew and married off. He met his wife-to-be a few years after graduating. They married on June 10, 1972.
He worked at Norwolk Shoe Company and Dexter Shoe. They lived in an apartment downstairs from their in-laws until they were ready to purchase a home on Hilton Hill Road, in Skowhegan. At this time their first two children were born, Crystal and Brian II. When the kids were five and three, respectively, the family moved to a farm in Athens where Brian decided to go back to his roots and take up dairy farming. Thirteen years later two more children were born, Alexander and Philip. The house was full and busy from dawn until dusk.
As their eldest children grew and moved away from the farm, Brian and Linda's lives changed also. It was a difficult decision, but after running dairy then beef and back to dairy cows, they sold the farm. They kept a piece of land down the road where they built their final home. His later years were spent enjoying the outdoors whenever he could and puttering around the house. He cherished the company of his four children, thirteen grandchildren, and two great-grandchildren. He was the hardest working man we will ever know and never spent time passing judgment on others. His heart was big and his laughter loud. He will be greatly missed by all. We all love you for every family title you hold.
He is survived by a large family. His wife Linda, of 47 years, and his four children – Crystal and her husband Jim Bowman and their children, Brian II and his family, Alexander and his wife Jennifer and their children, and Philip and his family, as well as Brian's siblings and their ever growing families.
Services will be announced at a later date.
Those wishing to give condolences to the family may send cards to : Alex Blodgett, PO Box 105, Athens, ME 04912.
Arrangements by Dan & Scott's Cremation & Funeral Service, Skowhegan.
PEARL V. PAGE
VERO BEACH , Fla. – Pearl Valerie Page 93, of Vero Beach, Florida, died Wednesday, August 21, 2019. Valerie was born in Winslow on January 1, 1926.
She graduated from Winslow High School in 1944 and worked for the state of Maine as clerk of courts at the Kennebec County Superior Court, in Augusta, before retiring in 1988. In addition, she had the great honor of sitting on the Maine Judiciary Council. Following retirement, Valerie studied oil and pastel painting which brought her great joy. She most recently took classes at the Vero Beach Art Museum. Valerie's other passion was shopping.
She was predeceased by her parents, Delia Poulin Rancourt and Romeo Rancourt; husband, Miles Page; her son, Bruce Page; three brothers, James, Romeo and Karl.
She is survived by her daughter, Kellie and her husband, Manuel Mateus, of Vero Beach, Florida, son, Paul Page and his wife, Diane, of Raymond, New Hampshire; three grandchildren, Keith Page, Joshua Page, and Melissa Mateus; several great and great-great-grandchildren.
A private burial service will be held at the Maine Veterans Memorial Cemetery, in Augusta, at a later date.
Online condolences can be made at www.CoxGiffordSeawinds.com
GLORIA PINETTE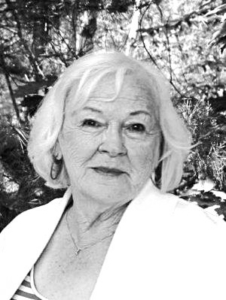 SOUTH CHINA – Gloria (Dowe) Pinette, 82, passed away On Sunday, August 18, 2019. Gloria was born on May 26, 1937, in the town of South China, the daughter of Edmund and Alice Dowe.
She was predeceased by her parents; husband, Joseph Pinette; children, Gregory, Scott and Lori Pinette; brothers and sisters, Ruth Hussey, Marilyn Bragg and Richard, Robert, Roger and Ronald Dowe.
She is survived by her son, Brian Pinette; sisters, Dorothy Burke and Barbara Poulin; grandchildren, Jed Pinette Kundl, Luke Kundl Pinette, and Derry, Moira and Ian Salewski, as well as many nieces and nephews.
Gloria is remembered as an excellent baker, a voracious reader and an eager shopper.
There will be a celebration of her life (at a date yet to be determined) where you will be able to share your memories of her, too.
Correspondence to the family can be sent to P.O. Box 163, South China, ME 04358.
In lieu of flowers, please consider a donation in Gloria's name to MaineGeneral Hospice, P.O. Box 828, Waterville, ME 04901.
Responsible journalism is hard work!
It is also expensive!
If you enjoy reading The Town Line and the good news we bring you each week, would you consider a donation to help us continue the work we're doing?
The Town Line is a 501(c)(3) nonprofit private foundation, and all donations are tax deductible under the Internal Revenue Service code.
To help, please visit our online
donation page
or mail a check payable to
The Town Line, PO Box 89, South China, ME 04358
. Your contribution is appreciated!
https://townline.org/wp-content/uploads/2019/07/Town-Line-Website-banner-v3-1030x206.jpg
0
0
Website Editor
https://townline.org/wp-content/uploads/2019/07/Town-Line-Website-banner-v3-1030x206.jpg
Website Editor
2019-08-28 14:35:56
2019-08-28 14:35:56
Obituaries for Thursday, August 29, 2019