OBITUARIES for Thursday, August 5, 2021
MARCIA J. DOHERTY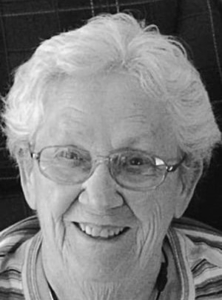 WATERVILLE – Marcia J. Durrell (Hamblet) Doherty, 92, died Tuesday, July 13, 2021, at Oak Grove Center, in Waterville. Marcia was born in Kingfield, the daughter of Elvin and Hilda (Nichols) Durrell.
She grew up on the family farm with her three brothers, Elvin Jr., Carlton, and Roscoe (Mickey). Marcia attended Kingfield schools and graduated from Kingfield High School in 1947.
She fulfilled her childhood dream of becoming a nurse when she graduated from Central Maine Medical Center School of Nursing, in Lewiston, in 1950. Marcia worked in various nursing roles, but the majority of her career (32 years) was at Waterville Osteopathic Hospital (Northern Light Inland Hospital). She said she worked in every department except the furnace room and kitchen. She retired in 1989 but continued to work part time at Dr. Amalfitano's office, in Waterville, and in private homes. Marcia was a nursing legend to many of her patients and colleagues. She touched people's lives in their most vulnerable moments and stepped in when needed.
Marcia enjoyed reading, cooking, traveling, knitting and gardening throughout her life. She was always busy doing one of her hobbies and enjoyed any travel, whether five miles or five thousand miles. Her greatest joy, love and pride were her children. She made sure each had a strong foundation to grow upon and was an anchor in their lives.
Marcia was predeceased by her brothers, Junior and Carlton; and her husband, Clifford "Mike"; three of her grandchildren, Hilda, Dorothy and Elijah Howe; and son-in-law, Jim Maheu.
Marcia is survived by her children Jackie Hamblet Berlandi (Peter), of Plymouth, Massachusetts, Michael Hamblet (Carol), of Knox, Roylynn Hamblet, of Vienna, Marcia Hamblet Maheu (Mark Scribner), of Dresden, and Gayle Doherty Roy (Ken), of Rosemount, Minnesota; and her brother, Roscoe Durrell, of Largo, Florida; grandchildren Jennifer White, Jason and Nathan Hamblet, Clara Howe and Hayden, Silas and Evelyn Roy; great-grandchildren and great-great-grandchildren; and nieces and nephews.
A graveside service will be held at Sunnyside Cemetery, in Kingfield, on Saturday, August 21, at 11 a.m.
An online guestbook may be signed, and memories shared at https://www.familyfirstfuneralhomes.com
Arrangements are by Lawry Brothers Funeral & Cremation Care, 107 Main St., Fairfield.
In lieu of flowers donations may be given in Marcia's memory to the Oak Grove Center Employee Activity Fund, 27 Cool St., Waterville, ME 04901.
KENNETH J. CASHMAN

WATERVILLE – Kenneth J. "Snapper" Cashman, 90, passed away Sunday, July 18, 2021. He was born July 1, 1931.
He was a long standing member of the Atlantic Salmon Federation, Veazie Salmon Club, Trout Unlimited and the Elks. He enjoyed helping younger anglers to the hobby.
He is survived by his wife Dorothy; son Terry; grandsons Jesse and Cheyenne; sister Delores; and many nieces and nephews.
A service will be held in mid-August at the Veteran Cemetery, in Augusta.
SHIRLEY H. GILBERT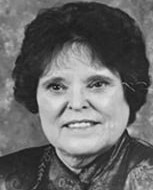 OAKLAND – Shirley Hope Gilbert, 92, of Oakland, passed away at her home on the morning of Thursday, July 22, 2021. Shirley was born in Winslow on February 9, 1929, and was one of six children (Estelle, Beverly, Geraldine, Richard, and David) of Joseph M. Begin and Florence (Pouliotte) Begin.
Shirley graduated in 1947 from Bingham High School and went on to work in administration for the Sears and Roebuck Company. On October 16, 1970, she wed the love of her life, Joseph "Leo" Gilbert and remained happily married for 50 years.
Shirley often spoke fondly of her younger years when she sang on the radio as part of the "Begin Sisters" trio with Beverly and Geraldine. Later in life, she volunteered as a member of the "Touch of Class", a dancing troupe that preformed for the elderly throughout Central Maine. In addition, Shirley loved cooking, sewing, quilting, knitting and painting. She was especially fond of spending time with family at camp.
Shirley was preceded in death by her son, Steven J. Drew, who passed away in 2006.
She is survived by her husband, Joseph Leo Gilbert; her eldest son, Irving E. Drew II; daughters JoAnn D. Dworman, Terry L. Albright; her stepchildren, Lee Gilbert, Valerie Lovett; her brother, Richard Begin; 11 grandchildren; and two great-grandchildren.
A funeral Mass will be held on Monday, August 9, at 10 a.m., at Notre Dame du Perpetual Secours Catholic Church, 116 Silver St., Waterville. After the Mass, there will be a procession to St. Francis Catholic Cemetery, 78 Grove St., Waterville, followed by a reception at the Waterville Elks Lodge #905, 76 Industrial St.
JOHN R. DeMERCHANT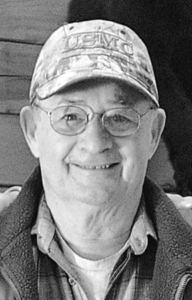 VASSALBORO – John R. DeMerchant, 81, passed peacefully on Sunday, July 25, 2021, at Woodlands Senior Living facility, in Waterville, following a lengthy illness. John was born on November 3, 1939, in Ft. Fairfield, the son of Ralph and Lillian DeMerchant.
He attended local schools, and during high school, he enlisted in the U.S. Marine Corps serving two years in the Reserves. Following graduation from Cony High School, in Augusta, he proudly served four more years of active duty in the Marine Corps.
During his lifetime, he was employed by Augusta Supply Co., Sears Roebuck Co. and retired from Shaw's Supermarkets.
John was a member of the National Rifle Association, American Legion and Sportsman's Alliance of Maine. He enjoyed hunting and fishing but especially enjoyed spending time with family and friends. He was very loved.
He loved dogs and had many, but his favorite was his chocolate Lab, Moses.
John was predeceased by his father, Ralph DeMerchant, mother, Lillian DeMerchant Masse, stepfather, George Masse, grandparents, Joseph and Euphemie Gorneau, and John B. and Ella Mae DeMerchant, his infant sister, Joanne, and many aunts, uncles, and cousins.
He is survived by his wife of 56 years, Delores (Beane) DeMerchant; three children, two sons, John R. DeMerchant II and wife Cathy, and Joel R. DeMerchant and wife Jennifer; and daughter, Julie A. DeMerchant; five grandchildren, John R. DeMerchant III and wife Alyssa, Joshua Carrier and partner Kailee Nickerson, Logan P. DeMerchant, Leah J. DeMerchant, and Nicole A. DeMerchant; two great-grandsons, John R. DeMerchant IV and Colton T. DeMerchant; one brother, Terry L. DeMerchant and wife Bonnie; and several nieces, nephews and cousins.
There are no public visiting hours scheduled.
A Mass of Christian Burial will be celebrated at 10 a.m., Thursday, Aug. 19, 2021, at St. John the Baptist Church, 26 Monument St., Winslow.
Burial with military honors will be at noon at the niche wall in Maine Veterans Memorial Cemetery, Civic Center Drive, Augusta.
Arrangements have been entrusted to Plummer Funeral Home, 16 Pleasant St., Augusta.
Condolences, stories and photos may be shared at http://www.plummerfh.com.
PAUL H. BERGERON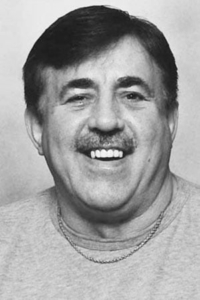 CANAAN – Paul Henry Bergeron, 69, of Canaan, died on Monday, July 26, 2021. He was born April 15, 1952, the son of Henry and Lillian (Vigue) Bergeron.
He attended Lawrence High School, in Fairfield.
Paul was an avid hunter and enjoyed playing cards games with close friends.
He was predeceased by his parents; his daughter Danielle Sanborn; and his brother, Mike Bergeron.
Paul is survived by his son, Byron Bergeron and his significant other Kathy Goodblood; his grandson, Tresten Bergeron and wife Tiffany; his brother Robert Bergeron, and sister Dorothy Bickford and husband BO Bickford and their son Brandon Bickford; his aunt, Patricia Holmes.
There will be a graveside service at Pine Grove Cemetery, Grove St., Waterville, at 10 a.m., on Friday, August 13, 2021.
HAROLD C. CASEY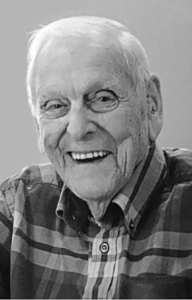 Harold Carlton Casey, 95, died peacefully Thursday, July 29, 2021, at his home of 65 years. He was born March 5, 1926, in Augusta, the son of Harold A. and Thelma (Weeks) Casey.
Carlton attended Erskine Academy, in South China, and was a World War II Navy veteran. On August 4, 1951, he married the love of his life, Lorraine D. Casey, and together they raised four children. "Casey" was an electrician for many years, retiring from IBEW Local #1253. He was a member and Past Master of Dirigo Lodge #104 A.F. & A.M., of Weeks Mills, a member of the Scottish Rite, Kora Shriners, American Legion and South China Community Church.
He was an avid hunter and fisherman, with many fond memories of "upta" camp. He enjoyed dancing and traveling with his wife, and oftentimes with family and longtime friends, to such places as Alaska, Hawaii, Canada, the Grand Canyon, as well as other western states, including Oregon.
Carlton was predeceased by his wife of 69 years; brothers, Clyde and Kenneth; half brothers, Howard and Arthur Sevigny; half sister, Beverly (Sevigny) Morang.
He is survived by his children, Ginger Chase, of South China, Linda Quimby and her husband, Stephen, of Orrington, Blane Casey and his wife, Kary, of South China, and Lisa Stevens and her husband, Thomas, of Newcastle; nine grandchildren, Stacy Clark, Kari Begin, Matthew Quimby, Katie Eslin, Regan Solinksy, Galen and Teagan Casey, Casey Stevens and Sarah Ward; 18 great-grandchildren, Abbie, Emily and Simon Clark, Nathan and Samuel Begin, Liam O'Halloran, Kason and Caroline Quimby, Emma Eslin, Kaden Solinsky, Trever Jones, Elle, Emme, Nelsen, Braelyne and Reuben Stevens, and Corie and Owen Ward; brothers, Owen (Marion) and Glendon (Gwendolyn); sisters-in-law, Elaine Kay, Barbara Day and Donna Casey Woodard; many nieces and nephews.
A funeral service with Masonic services will be held 1 p.m., Saturday, Aug. 7, at South China Community Church, with Pastor Paul Harwath officiating.
In lieu of flowers, those who wish may make a donation in Carlton's memory to Shriners Hospitals for Children – Boston, Development Office, 51 Blossom St., Boston, MA 02114, or the South China Community Church, P.O. Box 335, South China, ME 04358.
MONTIE L. CUNNINGHAM JR.
VASSALBORO – Montie Leslie Cunningham Jr, 88, passed away unexpectedly on Sunday, August 1, 2021. Junior was born in Windsor on June 12, 1933, the son of Montie Leslie Cunningham Sr. and Marguerite Cunningham.
He graduated from Erskine Academy, in South China in 1950. He married Ellen Cunningham September 3, 1955.
Junior and Ellen lived their adult lives in Vassalboro until her death September 29, 2014. Junior had since married Betty Reed, of Bucksport, and continued to live their lives in Vassalboro until his untimely passing. Junior worked at Mister Market, the Kennebec Journal and J.S. McCarthy Printers, all in Augusta, until his retirement.
Junior loved the Red Sox and rarely, if ever missed a televised game. He also enjoyed traveling to Fenway Park with his family for a game. He loved coaching his sons through little league and umpiring his grandchildren's softball games. Family trips to Moosehead Lake and camping at Green Valley Campground, in Vassalboro, and Aldus Shores Campground, in Searsmont, and playing cards with the neighbors were also a passion of his.
Junior was predeceased by his parents, mother- and father-in-law Archie and Lillian Reed; brothers Howard and Ronald; and sister Brenda; brother-in-law John Reed and sisters-in-law, Francis Soper and Vidy Glidden.
He is survived by his wife Betty; his sons Michael, of Vassalboro, Barry and his wife Sonja, of Hampden, Lee and his wife Nancy, of Vassalboro, and Scott and his wife Brenda, of Winchester, Virginia; grandchildren Stacy, Erin, Kelly, Michael, Amy, Jessica, Timmothy, Jaclyn and Patric; great-grandchildren Connor, Cash, Camden and Aubrie; sisters Donna, Gwen and her husband Glendon, Jacky and her partner Tim, Cheryl and her husband Jimmy and; brothers Robert and Darryl and his wife Lori; brothers-in-law Donald Reed; and sister-in-law Helen Cunningham; step-sons Daniel Reed and his partner Lisa, and Steven LaRue and his wife Sheila; many nieces and nephews.
Graveside services at Cross Hill Cemetary, Vassalboro, will be conducted on Saturday, August 14, at 11 am. A gathering of family and friends to celebrate Junior's life will be held at his house in Vassalboro immediately following the service.
In lieu of flowers, donations may be made to your charity of choice.
ROBERT B. GRAY
WATERVILLE – Robert Bruce Gray, 76, resident of Oak Grove Center, in Waterville, died, Tuesday, June 22, 2021. He was the son of the late Victor Henry Gray, and the late Reba Pearl Robertson Gray.
Robert was a veteran of the U.S. Army having served honorably in Vietnam. Prior to his retirement he had worked as a logger, and most recently worked at Nicholson and Ryan Jewelry store, in Augusta. He enjoyed photography and nature.
He was predeceased by sisters, Mary Stanley and Grace Oliver, both of Massachusetts, and Doris Fontes, of Indiana, and brothers, James Gray, of Massachusetts, and Raymond Gray, of Indiana.
He is survived by brother, Charles Gray, of Brownville Junction; sisters, Priscilla Girard, of Massachusetts, and Alice DiPaolo, of Wales; many nieces and nephews.
Arrangements are under the direction and care of Aable Cremation Service, Waterville.
Responsible journalism is hard work!
It is also expensive!
If you enjoy reading The Town Line and the good news we bring you each week, would you consider a donation to help us continue the work we're doing?
The Town Line is a 501(c)(3) nonprofit private foundation, and all donations are tax deductible under the Internal Revenue Service code.
To help, please visit our online
donation page
or mail a check payable to
The Town Line, PO Box 89, South China, ME 04358
. Your contribution is appreciated!
https://townline.org/wp-content/uploads/2016/06/TownLineBanner.jpg
0
0
Website Editor
https://townline.org/wp-content/uploads/2016/06/TownLineBanner.jpg
Website Editor
2021-08-04 13:59:30
2021-08-04 13:59:30
OBITUARIES for Thursday, August 5, 2021