OBITUARIES for Thursday, December 1, 2022
THELMA J. O'NEAL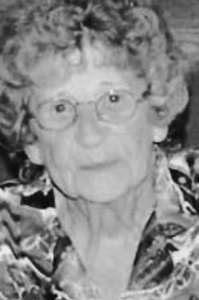 OAKLAND – Thelma Joan O'Neal, 89, of Oakland, passed away on Monday, November 14, 2022, at the Northern Light Inland Hospital, in Waterville, following a brief illness. Thelma was born in Oakland on September 27, 1933, the daughter of Harry and Velma (Thomas) Bickford.
She grew up in Oakland and attended the Oakland schools along with 11 sisters and brothers.
Over the years Thelma worked at the Diamond Match Company, in Oakland, Norridgewock Shoe Company, in Norridgewock, and as a housekeeper at the Econo Lodge Motel, in Waterville. But most of all she was a very loving and caring mother. She was a very hard-working person and instilled that into her children. She would always make sure that her children had all they needed and then some, always putting them first in her life before anything or anyone else.
Growing up with so many siblings, there were always many great stories to be told. After all the Sunday dinners she served, there would always be time for her to tell those stories with so much enthusiasm and along with her fiery spirit, she created memories that would last a life time.
Thelma had a passion for growing flowers. She just loved working in her flower gardens and would grow some of the most beautiful flowers every year. She also was an avid bird watcher. She had many feeders in her front yard and would feed the birds all year round. She could tell you all about the different kinds of birds that would frequent her feeders. Her favorites were the beautiful red cardinals and the black-capped chickadees. Oh yes, and the little chipmunks that she thought were so cute, she would put extra seeds on the ground for them.
She also enjoyed going for rides up north in the fall to see the beautiful foliage and down east to see the ocean with the highlight of that trip would be to enjoy one of her favorite foods, the Maine lobster roll.
Thelma was predeceased by her parents, Harry and Velma Bickford; son Merland L. O'Neal Jr.; siblings Harry Bickford, Annie Bickford, Thomas Bickford and his wife Marcella, Blynn Bickford and his wife Juanita, Gary Bickford, Kenneth Bickford, John Bickford and his wife Jane; and daughter-in-law Susan Zimmerman.
She is survived by her children Bonnie Stratton and Gary DesRosiers, Debroah Wentworth and her husband Richard, Joey and his wife Jaime; grandchildren Sydney O'Neal, Tanya Kormann and her husband Eric, Gabe Wentworth and his wife Angie, Jeremiah Stratton and his wife Paula; great-grandchildren, Ben, Abby, and Marley Kormann, Hannah Wentworth, Anthony Whitman, Jack and Poppy Stratton; siblings Lawrence Bickford and his wife Christine, Leatrice Grevois and her husband Roger, Charlene Houle and her husband Paul; and many nieces and nephews.
A graveside service will be held at the Lewis Cemetery, in Oakland on Saturday, December 3, at 11 a.m., with a Celebration of Life Party to follow at the residence of Debroah and Richard Wentworth, 298 Hussey Hill Rd., in Oakland. All are welcome to attend.
Arrangements are in the care of Wheeler Funeral Home, 26 Church Street, Oakland, where condolences, memories, and photos may be shared with the family on the obituary page of the website at http://www.lawrybrothers.com.
WILLIAM D. LESSOR
WATERVILLE – William "Billy" David Lessor, 81, passed away on Tuesday, November 15, 2022, following a long battle with cancer. Born April 27, 1941, in Waterville, Billy grew up and attended schools in Clinton, graduating in 1959.
He was employed at Clinton Tannery, Hights Auto Body, in Skowhegan, Cooper Weymouth, in Clinton, and held other jobs in a carpentry, cement work, and truck driving, but his favorite jobs were delivering furniture for Value House Furniture, in Waterville, and over 20 years at New Beginning Church of God, in Waterville, as part of the Worship Team playing his guitar, maintenance and security.
Many people knew him as "Shorty" and "Night Hawk' on the C.B. Radio.
He was predeceased by his parents, William R. Lessor of Fairfield and Eva L. (Doucette) Bartley of Clinton.
He is survived by daughter, Lisa Pelotte and husband, Jeff, of China; granddaughters Erica Jackson and partner, Brandon and their children Brooklyn and Leah, of Benton; Krista Jackson and partner, Manny and their children Jordanna, Kylee, and Jackson, of Winslow; sisters Patricia Bouchard, of Benton, Brenda Prentiss and husband, Skip, of Winslow; and brother, Don Bartley and wife, Carolyn, of St. Charles, Missouri; and special longtime friend, Ida Donnally, of Waterville.
A celebration of life was held on Saturday November 26, at New Beginnings Church of God, 392 Main St., in Waterville. A private family burial will be next spring at Evergreen Cemetery, in Clinton.
Arrangements are in the care of Lawry Brothers Funeral Home, 107 Main St., Fairfield where memories may be shared, and an online register book signed by visiting http://www.lawrybrothers.com.
In lieu of flowers, donations can be made to New Beginnings Church of God in honor of William Lessor.
KATHERINE A. REAY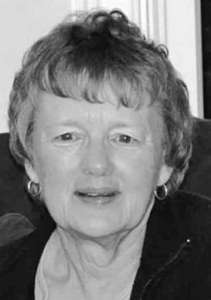 WINDSOR – Katherine A. (Ballard) Reay, 71, passed away at the Captain Lewis Residence, on Thursday, November 17, 2022, following a lengthy illness. Kathy was born January 1, 1951, in Lincoln, the daughter of the late Donald Ballard, Sr. and Barbara (Conant) Ballard.
She is the wife of Walter W. Reay with whom she shared 45 years of marriage.
Kathy was a graduate of Lee Academy, class of 1969. She went on to further her education, graduating from Husson College with a degree in business, in Bangor.
Kathy worked at VA Healthcare Systems at Togus as a secretary for 36 years until her retirement in 2009.
Kathy loved babysitting her grandchildren and spending time with her family. She especially enjoyed going to the family camp at Madagascal Pond, in Burlington. She also enjoyed walking, reading, doing crossword puzzles and going on road trips with Walter to Florida and the Outer Banks, NorthCarolina, with her family.
In addition to her husband Walter, Kathy is survived by her children Brian Reay and his wife Erika, of China, Pamela Reay, of Pembroke, Massachusetts, and Penny Orsted and her husband Brett, of Baileys Harbor, Wisconsin; her brothers David Ballard and his wife Victoria, of Hampden, Michael Ballard and his wife Karen, of Virginia, and Scott Ballard and his wife Lisa, of Fairfield; her sister Sharon Ballard and her husband Kevin Gross, of Wilson, North Carolina; her grandchildren Lauren and Evan Reay, Rahlo Reay, Alex, Chris and Ben Orsted; her great-grandchildren Vivian and Remy Orsted; many nieces and nephews.
In addition to her parents, Kathy is predeceased by her brother Donald Ballard, Jr.
Funeral services were held on Monday, November 28, 2022, in the Knowlton and Hewins Funeral Home, 1 Church Street, Augusta. Interment will be in Coombs Cemetery, Augusta.
Arrangements are in the care of Knowlton and Hewins Funeral Home, 1 Church St. Augusta where condolences and memories may be shared with the family on the obituary page of the funeral home website by visiting http://www.khrfuneralhomes.com
In lieu of flowers, donations in Kathy's memory may be made to Captain Lewis Residence, 270 Maine Ave., Farmingdale, ME 04344.
GENEVIEVE D. WENZ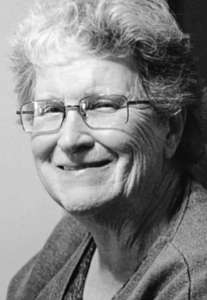 VASSALBORO – Genevieve "Jenny" Dyer Wenz, 82, of Vassalboro, passed away on Thursday, November 17, 2022. She was born in Gardiner on November 4, 1940, to Oville and Vera (Carney) Dyer.
Jenny was loved dearly by all who knew her. She was always willing to help when someone needed it and cared for her grandchildren every chance she had. Jenny enjoyed genealogy, reading, playing cards, assembling puzzles and grew beautiful flower gardens. She loved spending time with family and her doors were always open.
She was predeceased by her parents; her husband, Randall K. Wenz, of New Britain, Connecticut; two brothers, Herman and Terry Dyer; and nephew Kenny Dyer, all of Vassalboro.
She is survived by her children William Zipp, Kathy Young and Kelly Doty; her grandchildren, Rebecca Loden, Samantha Gibbs, Teresa Cash, Neil Young, Cheyanne Young, Collin Doty and Jade Doty; eight great-grandchildren; her brother, Kenny Dyer; nephews Mark and David Dyer, and a niece Tina Strout; along with several great-nieces and great-nephews.
A memorial service will take place in the spring 2023. Arrangements are in the care of Plummer Funeral Home, 983 Ridge Rd., Windsor, ME 04363.
Condolences, stories, and photos may be shared by visiting http://www.plummerfh.com.
CODY L. McBREAIRTY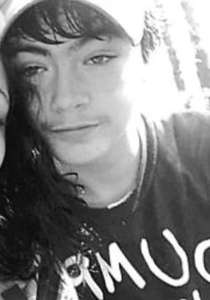 OAKLAND – Cody L. McBreairty, 16, passed away unexpectedly Friday, November 18, 2022. Cody was born in Waterville, on October 20, 2006, the son of Nicole Taylor and Ronnie McBreairty Jr.
Cody attended Messalonskee High School, in Oakland.
Cody loved anything with a motor. He was a year-round fisherman and always looked forward to ice fishing with his uncle Shawn. He played football and enjoyed hanging out with his friends and family. He would do anything to make them laugh, even if that meant getting a few bruises along the way, it was all worth it if he could make someone smile. He was blessed with his cousins who were more like siblings, and spending quality time with them meant so much to Cody. He loved his trips up to Fort Kent with his Pepe, and everyone knew his love of the "TaylorMade" name.
Cody was predeceased by his grandparents, Ronnie McBreairty Sr., Pam Atkins, and Michael Taylor.
Cody is survived by his mother Nicole Taylor and her partner Andy Tompkins; father Ronnie McBreairty Jr.; grandmother Tina Taylor, grandfather Lenard Schoen, Pepe Mike Bourgoin and his spouse Rona, grandmother Linda Taylor; great-grandparents Hardy and Gloria Taylor; aunts, Mikayla Bourgoin, and Heather Dixon; uncles, Shawn Taylor and his partner Marie Conlogue, Derick Taylor and his partner Catherine Mansfield, Ryan McBreairty, and Chris Sinclair and his partner Nicole Schooler; his sister Trinity Taylor; cousins that were more like siblings, Brandon, Matt, Damian, Katlyn, and Kaleb; his significant other Tiana Webster; many other aunts, uncles, cousins, and friends.
There will be a private celebration of life at a later date.
Arrangements are under the care of Wheeler Funeral Home 26 Church Street, Oakland, ME.
CAROLE M. DUPLESIS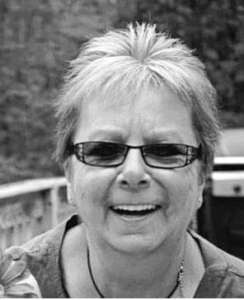 ROME – Carole M. Duplessis, 68, of Mountain Drive, died Sunday, November 20, 2022, at UMASS Memorial Medical Center, Worcester, Massachusetts, following a brief illness. She was born in Augusta on November 27, 1953, the daughter of Gerard Breton and Yolande (Beaudoin) Breton.
Carole was a graduate of Cony High School, in Augusta.
Prior to her retirement, she was employed as an office assistant at Cives Steel for many years.Carole was a member of Cushnoc Senior Citizens and Benevolent & Protective Order of Elks Lodge, of Augusta. Carole loved summers by the lake and boating with her family.
Surviving is her husband, Leo A. Duplessis, of Rome; two sons, Troy Duplessis, of Rome and Chad Duplessis and his wife Kimberly, of Augusta; five grandchildren, Olivia, Lily, Molly, Maddux and Nikalus; her sister, Diane Breton and her brother, Daniel Breton.
A Memorial Mass of Christian Burial was celebrated at 11 a.m. on Wednesday November 30, 2022, at St. Augustine Catholic Church, Augusta. Burial will be in Maine Veterans Memorial Cemetery, Civic Center Drive, Augusta, at a later date.
Arrangements have been entrusted to Plummer Funeral Home, 16 Pleasant St., Augusta, ME. Condolences, stories and photos may be shared at http://www.plummerfh.com.
Memorial donations may be made to The Barbara Bush Children's Hospital Philanthropy Department, 22 Bramhall St., Portland, ME 04102.
CHERI M. RONAN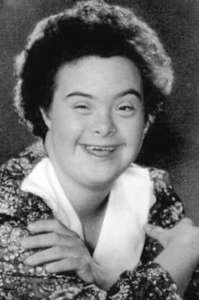 OAKLAND – Cheri M. Ronan, 47, passed away peacefully on Sunday, November 20, 2022. Cheri's health started to decline in April 2020. She was born at Elizabeth Ann Seton Hospital, in Waterville, on May 5, 1975. Cheri grew up in Oakland, attended local schools, and graduated from Messalonskee High School in 1995. She was a huge sports enthusiast. She participated in the Special Olympics for many years and received numerous gold, silver and bronze medals. During her earlier years, she participated in the local T-Ball program and loved shooting hoops.
Cheri loved the Boston Red Sox and the New England Patriots, especially Tom Brady. She enjoyed going to the movies and doing errands around town with mom. When not with mom, Cheri was watching football and baseball games with dad. Going to Fenway Park, in Boston, and JetBlue Park for sproing training, in Fort Myers, Florida, was always extremely exciting for Cheri. She always looked forward to going to the University of Maine hockey games while her brother attended college there.
For 29 years, Cheri attended Pine Tree Camp, on North Pond, in Rome, as one of her favorite activities every summer. Cheri enjoyed riding her bike around the neighborhood and hanging out at Video Tyme. After high school graduation, she worked part-time at Hannaford Supermarket, Governor's Restaurant, and Mount St. Joseph's nursing home in the laundry department for many years, all in Waterville. Work for Cheri was always a big social event. She was truly a social butterfly who loved to tease everyone with whom she came in contact. Cheri's personality is best described as "a character" to say the least.
Cheri traveled with mom and dad to such places as San Diego, Las Vegas, Phoenix, and the Grand Canyon. She enjoyed her annual March excursions to Aruba, St. Thomas and St. John, in the Virgin Islands. When she was not flying to destinations, she enjoyed sitting in the front seat of the truck with dad while he hauled the RV. Camping, fishing and boating were always an important part of her growing years. In recent years, she RV'ed to RainTree RV Resort, in North Fort Myers, Florida, to spend the winter away from Maine. She was never fond of rain and snow.
Cheri enjoyed the "Good Ole Rockin' Roll" that Nashville, Tennessee, had to offer. Other trips were made to Myrtle Beach, Pennsylvania Amish Country and the Gaspé Peninsula, in eastern Québec, Canada. Other fun trips included Disney World, Harry Potter at Universal Studios, and riding in the police car where the Andy Griffeth show was filmed in Mayberry, North Carolina. Cheri loved animals, particularly her cat 'Smokey' who lived with her for 19 years! When not traveling or working, Cheri loved attending special needs programs such as Families Matter and Skills, in Waterville. She enjoyed going out to dinner with her friends from the programs once a week.
Cheri was predeceased by her grandparents Joseph and Viola Morin, from Skowhegan, and Lawrence and Jacqueline Ronan, from Winslow.
Cheri is survived by her parents David and Suzanne Ronan, Oakland; her brother Jonathan Ronan and his wife Alyza Burwood Ronan; niece Izabella, and nephew Christopher, both of Waterville; many uncles, aunts and cousins throughout the United States and Canada.
There will be a Celebration of Cheri's Life at Governor's Restaurant, in Waterville, on Thursday, December 1, at 11 a.m., with lunch and beverages provided.
Burial will take place at St. Francis Catholic Cemetery, Grove St., in Waterville. Since sports was a meaningful part of Cheri's life, we ask everyone who attends Cheri's Celebration of Life to wear some type of sports memorabilia, such as a sports jersey of your favorite team or a team ball cap.
Arrangements are under the direction and care of Gallant Funeral Home, 10 Elm Street, Waterville. An online guestbook may be signed and condolences and memories shared at http://www.gallantfh.com.
In lieu of flowers, donations may be made to Pine Tree Camp, 114 Pine Tree Rd., Rome, ME 04936.
DEBORAH A. BIZIER
FAIRFIELD – Deborah A. Bizier, 67, unexpectedly passed away of natural causes on Sunday, November 20, 2022, while visiting a park in Texas.
Deborah was a retired nurse who worked her career at Eastern Maine Medical Center, in Bangor. Since her retirement, she has spent her Maine winters traveling the United States, camping at various parks. Deborah enjoyed the simple beauty of life. She had a special love for horses and owned several during her lifetime.
She is survived by her mother, Marcelle Gilbert, of Fairfield; her brother Daniel Gilbert, of Fairfield; aunt Joan Gilman, of Fairfield; and sister-in-law Charlene Chowantec, of Florida; many nieces and nephews
She was predeceased by her husband, James Bizier, of Fairfield; father, Robert Gilbert, of Fairfield; uncles James Michaud, of Arizona, and Roy Gilman, of Fairfield.
Per Deborah's request, there are no services planned.
SYLVIA A. WINCHENBACH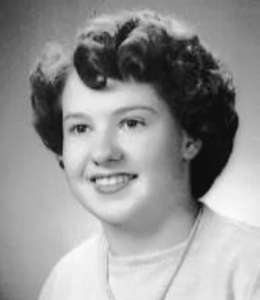 CHELSEA – Sylvia Anne Currier Winchenbach, 90, passed away on Friday, November 25, 2022, while at Orono Commons Nursing Home. She was born on April 28, 1932, at home in Mt. Vernon, the daughter of Carl W. and Olive Robinson Currier.
Sylvia graduated from grammar school in Mt. Vernon in 1946, moved to Augusta at 13 years old, renting a room and graduated from Cony High School in 1950. She then attended Gates Business College in Augusta and graduated in 1951.
She worked at Fosters restaurant after hours during high school and college, working 33 hours per week at 40-cents per hour.
On September 1, 1953, she married James O. Winchenbach from Waldoboro at the Mt. Vernon Baptist Church.
She worked for the state of Maine for four years and got done for the delivery of her first son, James, in 1955. In 1958, she had her second son, Allan.
Sylvia was room mother, vice-president, secretary and president of the Chelsea PTA at various times while her children attended Chelsea Grammar School.
She went back to the state of Maine and worked for 15 more years for different entities such as the Public Utilities Commission, Maine State Police and Bureau of Motor Vehicle, in Augusta. She retired on April 29, 1992.
She belonged to the Chelsea Senior Citizens, past president of the Goodwill Circle, deaconess of the Chelsea Advent Christian Church, and attended the Weeks Mills Christian Church.
She enjoyed camping with her children and grandchildren as well as having numerous parties with her family, brothers and sisters. She enjoyed doing arts and crafts with her family and friends.
Sylvia was predeceased by her husband James Winchenbach in 2012.
She leaves behind her two sons, James and his wife Susan, from Milford, and their children, Jenny Leverknight, from Delaware, and husband Mike, Brandon Winchenbach, from Milford, Jared Winchenbach and his fiancée Katie Day, from Windham; great-grandchildren Emma and Jacob Leverknight, Allan Sr. and his wife Carolyn, from Sidney, children Allan Winchenbach Jr. and his friend Shaun from Portland and Melissa Winchenbach from Waterville.
Sylvia was predeceased by her father Carl; mother Olive, of Mt. Vernon; sisters Winifred Currier, from Mt. Vernon, Etta Hall, from Wayne, Owena Blac, from Augusta, Ruby Plaisted, from Farmington; brothers Leon Currier, from Monmouth, Walter Currier, from Mt. Vernon, and Frank Currier, from Mt. Vernon; many cousins, nieces, and nephews.
Sylvia's funeral service was held at Knowlton & Hewins Funeral Home, 1 Church Street, in Augusta, on Thursday, December 1, 2022.
Burial will be at the Old German Church Meeting House Cemetery, located at 235 Bremen Road, on Route 32, in Waldoboro, where she will be laid to rest beside her late husband James.
Arrangements are in the care of the Knowlton and Hewins Funeral Home, 1 Church Street, Augusta where condolences and memories may be shared with the family on the obituary page of the funeral home website by visiting http://www.khrfuneralhomes.com.
ANNINE VASHON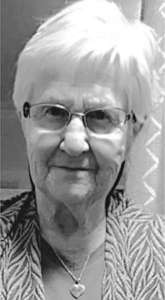 WINSLOW – Annine Vashon, 91, of Winslow, passed away peacefully on Sunday , November 27, 2022. Annine was born on August 21, 1931, in St. Zacharie, Québec, Canada, the daughter of Camille Chabot and Leo Gagnon.
Annine grew up in Lac Etchemin, Québec, Canada.
She met the love of her life, Gordon Vashon, in Waterville, in 1959, when she came to watch her brother, Roger, play for the Waterville Exchange Club Bruins. They married in July 1960 and moved to Maine, where she spent the rest of her life.
Prior to moving to Maine, she was a beautician, and upon moving, she continued to cut and style hair for her family and friends. She was a stay at home mom and enjoyed raising her family. In her later years, she worked alongside her husband running the family convenience store, C+L Market, in Sidney.
Her hobbies included ceramics, painting, sewing, quilting, upholstery, and camping at Great Pond, in Belgrade Lakes. She self taught her self to speak, read and write in English. She had a great sense of humor, and loved to play cards, fly kites and spend time with family and friends.
She was predeceased by her parents Camille Chabot and Leo Gagnon; her husband Gordon Vashon, her brothers Jarvais Gagnon and Roger Gagnon; along with her son-in-law Charles (Chic) Kowaleuski.
She is survived by her daughters Sylvia Kowaleuski, of Hope, New Jersey, Brenda Lary and husband Jeff, of Hartland; her son Michael, of Richmond; her sister Roberte (Gagnon) Maheux, of Lac Etchemin Québec; her sister-in-law Sandra Brown and husband Richard, of Sidney; 11 grandchildren; and 15 great-grandchildren.
A Mass of Christian Burial will be held at 9 a.m., on Saturday, December 3, at St. John the Baptist Church, 26 Monument Street, Winslow. Burial will take place at the St. Francis Cemetery, Grove Street, Waterville, weather permitting. A luncheon will be served after the services, the location has yet to be determined.
Arrangements are under the direction and care of Gallant Funeral Home, 10 Elm Street, Waterville.
An online guestbook may be signed, condolences and memories shared at http://www.gallantfh.com.
In lieu of flowers, donations may be made to Alzheimer's Association at http://www.alz.org or Alzheimer's Association, Attn: Donor Services, 225 North Michigan Ave, Floor 17, Chicago, IL 60601. Please write in memory of Annine Vashon
ROBERT M. HOWELL JR.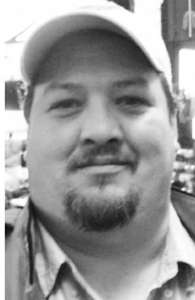 WATERVILLE – Robert Michael Howell Jr., 50, passed away in Waterville, on Wednesday, October 12, 2022. He was born on Jan­uary 20, 1972, in Odessa, Texas, to Robert Michael Howell Sr. and Billie Darlene (Key) Howell.
He worked in construction safety most of his working life, after graduating Odessa College Safety Program. He also never met a stranger, as he could make conversation while passing you on the sidewalk, from the time he was a small child.
He is survived by his parents, Robert Howell Sr. and wife Vera, of Odessa, Texas. and Billie Darlene (Key) Seal and husband Glenn, of Ore City, Texas; brothers, Jeffery, Jared, and Kenny Howell; sisters, Melanie Ormsby, Amanda Baker, and Jenny Abreu; stepsister, Jennifer Write; stepdaughters, Megan Nicholas, Amanda Loggins; ex-wife, Renee Jackson; nine aunts and uncles; step-grandmother, Barbara Pate; and innumerable other unofficially adopted family.
He was preceded in death by both sets of biological grandparents; two uncles and one aunt; one cousin; two step grandfathers and one step grandmother.
Memorial services were held on Thursday, December 1, 2022, at The Church of Jesus Christ of Latter-Day-Saints Chapel, at 5401 JBS Parkway, Odessa, Texas.
Instead of flowers, please consider donating to these organizations that Michael was an active supporter, Mid-Maine Homeless Shelter of Waterville, Maine, and The Humane Society Waterville Area, Military Veterans of America, food bank, pantries, and soup kitchens.
Responsible journalism is hard work!
It is also expensive!
If you enjoy reading The Town Line and the good news we bring you each week, would you consider a donation to help us continue the work we're doing?
The Town Line is a 501(c)(3) nonprofit private foundation, and all donations are tax deductible under the Internal Revenue Service code.
To help, please visit our online
donation page
or mail a check payable to
The Town Line, PO Box 89, South China, ME 04358
. Your contribution is appreciated!
https://townline.org/wp-content/uploads/2016/06/TownLineBanner.jpg
0
0
Website Editor
https://townline.org/wp-content/uploads/2016/06/TownLineBanner.jpg
Website Editor
2022-11-30 14:15:18
2022-12-07 12:45:27
OBITUARIES for Thursday, December 1, 2022