ELIZABETH E. JOLICOEUR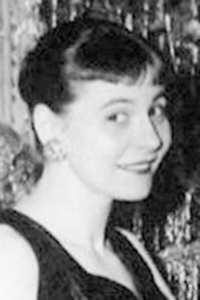 WATERVILLE – Elizabeth E. "Betty" Jolicoeur, 90, of Waterville, passed away on Friday, October 4, 2019., after suffering a massive stroke on September 30, and did not recover.
During her final week, her daughter, Judy, son, Joel, and adopted son, Frank, were by her side in support and honor of her dignity and all her final wishes.
Betty was a good and beautiful soul upon this earth and loved by many. Her greatest joy was being a Mom. It was in her heart, even in her final months. She was fiercely independent and liked to have her way…especially about what time we opened the Christmas presents! She was fun and goofy and loved music. She sewed the most beautiful quilts and pillows by hand and was well known for that. She made delicious home cooked meals and was extremely devoted to her children's education and artistic pursuits. She made the best peanut butter fudge and spaghetti sauce. She loved animals and watching the Boston Celtics and New York Yankees. She loved watching her son and daughter play music and went to every concert she could, often singing along and dancing in her chair. She donated to many charitable causes, especially for veterans and animals.
She is survived by her son, Joel Jolicoeur, her daughter, Judy Jolicoeur, and her partner Frank Nava; her brother, David Burbank and his wife Marlene; cousins; and many nieces and nephews, including great and great-great.
An online guestbook may be signed, and memories shared at www.familyfirstfuneralhomes.com.
Arrangements are by Lawry Brothers Funeral & Cremation Care, 107 Main St., Fairfield.
In her honor, donations can be made to the Kennebec Valley Humane Society or any other animal shelter
SCOTT H. BLODGETT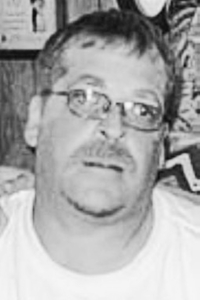 BENTON – Scott H. Blodgett, 46, of Benton, passed away unexpectedly at his home on Sunday, December 1, 2019. Scott was born in Waterville on November 17, 1973, the son of Thayer and Evelyn (Achorn) Blodgett.
He attended Lawrence High School, in Fairfield, class of 1992. He was employed at Huhtamaki for 10 years.
Scott loved NASCAR races, snowmobiling, and ice fishing. He will always be loved by his family and friends.
He was predeceased by his maternal grandparents, Hugh and Irene Achorn.
Scott will be sadly missed by his parents; his sisters, Jill Johnson, of Norridgewock, and Cindy Blodgett, of Wakefield, Rhode Island; his nephews, Christopher Kilbreth, and Owen Blodgett Lizzy, his niece, Brooke Johnson.
At the family's request, graveside services will be held in the spring. An online guestbook may be signed, and memories shared at www.familyfirstfuneralhomes.com.
Arrangements are by Lawry Brothers Funeral & Cremation Care, 107 Main St., Fairfield.
BEVERLY RIDEOUT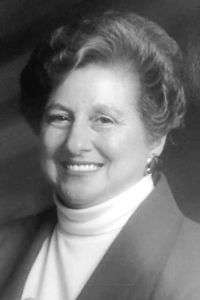 WATERVILLE – Beverly Rideout, 83, of Waterville, passed away on Saturday, December 7, 2019, at Oak Grove Center, in Waterville, following a long illness. She was born on June 23, 1936, the daughter of Delores Mendelson and Norman Nimon.
She enjoyed being a majorette and graduated from Lawrence High School, in Fairfield, in 1954. She enjoyed playing cards and bingo but most of all spending time with family and friends. Her life took her from Maine to Wyoming and then back to Maine in 1994.
She was preceded in death by her parents; husband Jim Rideout; daughter Terri Starrett, son James Rideout Jr.; grandson Chris Hallee; sister Marsha Nimon, and brother Arnold Mendelson.
She is survived by her daughter Lisa Arbour and former son-in-law Denny Arbour, son Richard Nelson and wife Lori, daughter Stephanie Swonger and husband Wes, daughter Judi Moore and husband Jim, her deceased daughter's life companion Scott Bryant, stepdaughters Lynne Kerschner and husband Jim, and Pam Evans; sister Maureen Vinci and husband Pete and brothers Tony, David, Jim, Michael, and Dan, her special cousin and friend Sandra Paulette; and several grandchildren; and great-grandchildren.
Arrangements are under the direction and care of Gallant Funeral Home. An online guestbook may be signed, condolences and memories shared at www.gallantfh.com.
In lieu of flowers, donations may be made to Beacon Hospice, 5 Community Dr., Suite A, Augusta, ME 04330.
RICHARD W. NASH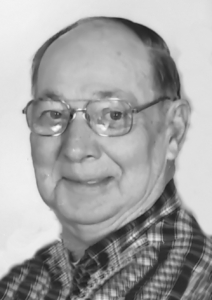 FAIRFIELD – Richard W. Nash, 84, died Saturday, December 7, 2019, following a brief illness, at Sebasticook Valley Hospital, in Pittsfield. He was born June 10, 1935, in Washington, the son of Alfred E. and Jennie L. (Pierpont) Nash.
He was educated in the schools of Washington and graduated from Washington High School in 1954. He was a veteran who proudly served his country in the United States Army until his honorable discharge. He was employed in construction from 1960 to 1972 and for many years as a truck driver for various freight companies including Coles Express from 1972 to 1982. He enjoyed gardening, mowing his lawn, landscaping and spending time with his cat Shadow. He was a member of Masonic Lodge #203, in Washington.
Richard is survived by daughters, Rebecca Nash and friend Rocky Leavitt, Lynne Nash, Jacqueline McLaggen and husband Randy; sons, Ricky, Nelson and wife Vicki; six grandchildren; one great grandson; sister, Barbara Gushee; and many nieces and nephews.
He was predeceased by his parents; brother Marshall; sisters, Lycille Flye, Marie Nash, Marietta Spencer, and life partner, Doris Ifill.
A Celebration of Life will be held Sunday, December 22, 2019 from 10 a.m. – noon, at Dan & Scott's Cremation & Funeral Service (Adams Chapel), 445 Waterville Road, Skowhegan, ME 04976.
In lieu of flowers, friends wishing may make donations in Richard's memory to the Somerset Humane Society, PO Box 53, Skowhegan, ME 04976.
ELLEN M. GILBERT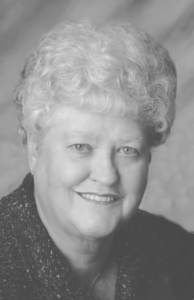 WINSLOW – Ellen M. Gilbert, 83, died at Lakewood Continuing Care Center, in Waterville, on Saturday, December 7, 2019. She was born in Auburn on December 8, 1935, to parents Hollis and Lillien (Hartford) Brown.
Ellen graduated from Waterville High School in 1954. She married Carl Gilbert, on August 18, 1954, and enjoyed 55 wonderful years of marriage with him.
Ellen spent 22 years living throughout the world as a military spouse before settling in Winslow where she took a job as a cook for the Winslow school system for many years. She found extreme joy in doing crafts and helping others. Her favorite hobbies were knitting, crocheting, sewing, ceramics, cake decorating, reading, playing cards, puzzles, and traveling. She loved making mittens, sweaters, afghans, and baby outfits for family members, friends, and local charities.
Ellen is survived by her three children, Donna Rowland and her husband David, of Ohio, Deborah Craig, of Winslow, and Paul Gilbert and his wife Kim, of New Hampshire; eight grandchildren, Charity, Ronald, Heather, James, Steven, Melissa, Jennifer and Gregory and respective spouses; multiple great- and great-great-grandchildren, along with several nieces and nephews. Ellen was predeceased by her husband, her parents, brothers and sisters, and son-in-law.
In lieu of flowers, memorial donations in Ellen's memory may be made to The Maine Children's Home for Little Wanderers, 93 Silver Street, Waterville, ME 04901 or via online at https://www.mainechildrenshome.org/how-to-give/donate.
Arrangements under the direction and care of Dan & Scott's Cremation & Funeral Service, 445 Waterville Road, Skowhegan, ME 04976.
MICHAEL A. PIRRUCCELLO
BENTON – Michael A. Pirruccello, 66, passed away on Sunday, December 8, 2019. He was born in Omaha, Nebraska, on June 10, 1953, the son of Salvatore "Sam" Pirruccello and Robin (Brydone-Jack) Pirruccello.
Mike was a self-employed master electrician, musician, and sound engineer for many years. A passionate songwriter, horticulturist, skeptic, youthful adventurer, and storyteller extraordinaire.
He was predeceased by his father in 2015 and his ex-wife, Jackie Pirruccello.
Surviving is his wife, Fawn Pirruccello; his mother, Robin Pirruccello; four daughters, Leslie Richmond, Jessica Sloan, Bobbie Pirruccello and Billie Pirruccello; one stepson, Jeremy LaPointe, two stepdaughters, Crystal LaPointe, and Ahlea Ware; three brothers, Samuel Pirruccello, Joseph Pirruccello and Matthew Pirruccello; several grandchildren; nieces, nephews and cousins.
There will be no public visiting hours. A private memorial mass will be held at a later date.
Arrangements have been entrusted to Plummer Funeral Home, 16 Pleasant St., Augusta.
Condolences, stories and photos may be shared at www.plummerfh.com.
GORDON G. PROVOST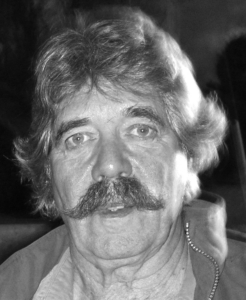 SKOWHEGAN – Gordon G. Provost, 72, passed away from lung cancer on Monday, November 23, 2019. "Gordy" died in the log home he loved in Skowhegan. He was born October 3, 1947, in Waterville, the son of Gerald G. and Violet L. (Hatch) Provost.
Gordy graduated from Skowhegan High School in 1965. He served as a sergeant in the United States Army and was stationed in Key West at the missile site there. Later, he served one tour of duty in Vietnam lasting 14 months. Gordy used his GI Bill funds and graduated from UMF in 1973. He completed the Ironworkers Apprenticeship Program and was a Journeyman Ironworker for 33 years. He served on the Joint Apprenticeship and Training Committee and the Executive Board for 25 of those years. Gordy married the former Sharon Hennings, in Mercer. They made a life together for 44 years. Gordy and Sharon had two sons Grant Alan Provost and Gordon "Ashley " Provost.
Gordy loved the outdoors. If you came up his driveway, you would find him outside, puttering around. If his family needed something, he just invented it – booster seats for picnic tables, spice racks from an old Model A wheel, and a wine rack/liquor cabinet. Gordy loved a project. He was renovating an old camp at Wesserunsett and had revived an outhouse at Clearwater. There wasn't anything he couldn't do, make or fix.
Fishing and eating were two of Gordy's favorite activities. He could be seen fly fishing Wesserunsett, in Madison, and Spencer Stream, in Eustis, in warm weather and ice fishing Sibley Pond, in Canaan, during winter. Gordy was never happier than when Sharon started cooking from Bon Appetit Magazine. However, a proper barbecue must always include red hotdogs.
Gordy is survived by his wife, his son Grant and his wife Kelly, their son Roland Hatch Provost, of South Berwick, and his son "Ashley," of Bangor; son Mark Chance, of Whitefish, Montana.
A Celebration of Life will be held at the Ironworkers Union Hall, 277 Hinckley Road, Clinton, Maine. We will be there on Saturday, December 28, from noon to 2 p.m. Let's do potluck finger food, completely optional.
In lieu of flowers, Gordy would want you to plant a tree or just go fishing.
Arrangements under the direction and care of Dan & Scott's Cremation & Funeral Service, 445 Waterville Road, Skowhegan, ME 04976.
Responsible journalism is hard work!
It is also expensive!
If you enjoy reading The Town Line and the good news we bring you each week, would you consider a donation to help us continue the work we're doing?
The Town Line is a 501(c)(3) nonprofit private foundation, and all donations are tax deductible under the Internal Revenue Service code.
To help, please visit our online
donation page
or mail a check payable to
The Town Line, PO Box 89, South China, ME 04358
. Your contribution is appreciated!
https://townline.org/wp-content/uploads/2019/07/Town-Line-Website-banner-v3-1030x206.jpg
0
0
Website Editor
https://townline.org/wp-content/uploads/2019/07/Town-Line-Website-banner-v3-1030x206.jpg
Website Editor
2019-12-17 12:11:46
2019-12-17 12:16:48
Obituaries for Thursday, December 19, 2019