OBITUARIES for Thursday, December 2, 2021
RICHARD O. PULLEN
BENTON – Richard O Pullen, 75, passed away on Saturday, October 30, 2021. He was born to Leo A. Neptune and Marilyn (née Ballard) Hafford, on October 21, 1946.
Richard (Dickie to the family) was a proud member of the Penobscot Indian Nation of Indian Island. He enjoyed his time at the camp he proudly built on the Nation's Alder Stream Township Trust land, especially during the annual moose hunt.
Surviving are his children, Kenneth Baggley and children,Tonia Ward and children, and Christine Hand and children; his siblings, Charles Manter, Paula Hook, Ruth Jewell, Linda Gordon, Penny Bubier, Vernann Childs, Dawn Minoty.
Richard was predeceased by his mother by just one day, his father Leo and his stepfather George Pullen; his brothers, Donald, Terry, Edward; his maternal grandparents Ralph and Jeanette Ballard; and his paternal grandparents Abraham and Florabelle Neptune; and two grandsons, Bakari and Anthony.
A Celebration of Life for both Richard and his mother was held at her childhood home, the Ballard Farm, in Sidney.
SUSAN M. MOFFETT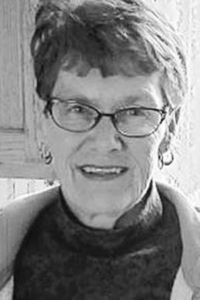 WATERVILLE – Susan Marie (Dubois) Moffett, 65, lost her battle with cancer on Sunday, November 14, 2021, at her home in Waterville . She was born May 29, 1956, in Waterville, the daughter of Wallace Louis and Shirley Ann (St. Peter) Dubois.
Susan attended Waterville schools and moved to Massachusetts in the mid-'70s where she helped operate Bill's Trucking Repairs until returning to Maine. In Winslow, she worked eight years at Goudreau's Assisted Living. She enjoyed snowmobiling, trips to Foxwoods Casino, fishing and raising pugs.
Surviving family members include sisters, Nancy Cayford and partner Daniel Pooler, of Waterville, Donna Spillman and husband Wayne, of Waterville, and Debora Goldsmith, of Fairfield; nieces and nephews, Vance Cayford, Jr., of Vaassalboro, Lori Cayford, of Fairfield, Tracey Trask and Danielle Newgard, of Winslow, Adam Spillman, of Hallowell, Matthew Goldsmith, of Fairfield; niece and goddaughter, Randi Marie Goldsmith, of Mansfield, Massachusetts, Jessica Dubois, of Charlotte, North Carolina, Rebecca Beaudoin of Watertown, New York; and several great-nieces and nephews.
She was predeceased by her brother, Timothy Dubois.
Honoring Susan's request, her ashes will be joined with her mom in a small family gathering in the spring of 2022.
Arrangements under the direction and care of Dan & Scott's Cremation & Funeral Service, 445 Waterville Road, Skowhegan ME 04976.
In lieu of flowers, donations may be made in her memory to MaineGeneral Hospice, 10 Water Street, 3rd Floor, Waterville ME 04901.
GEORGE H. BOURASSA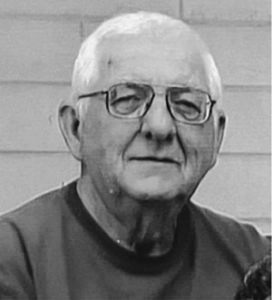 VASSALBORO – George H. Bourassa, 85, of South Central Vassalboro, died peacefully on Monday, November 15, 2021. Born in Rumford, George was the son of the late George E. Bourassa and Margaret Romano Bourassa.
He graduated from Stephens High School , in Rumford, in 1954 and was proud to be a member of the Stephens 1953 Class A football championship team.
George had a deep commitment to serve his country and the State of Maine. At the age of 17, he enlisted in the Maine Army National Guard and attended Army ROTC while pursuing a degree in Forestry at the University of Maine, Orono. He spent college summers on a timber crew in the Lassen National Forest and at the Rast Farm, in Vermont.
Upon graduation from UMO in 1958, he was commissioned as a second lieutenant in the U.S. Army and served with the 1st BG, 5th Cavalry Division, in Korea. He would serve over 30 years of military service, retiring in 1996 with the Coast Guard Reserve, in Rockland.
Upon his return from Korea in 1960, George married Dorothy Dettloff, of Kittery, and began his forestry career with Eastern Pulpwood Co., in Calais. He was a sales rep for Timberland Machines and Aetna Life & Casualty, in Bangor. He began his service to the state of Maine as a tax examiner, and, in 1974, joined the Department of Conservation as a forester. He would hold several roles in the Maine Forest Service to include Director of Forest Fire Control and Forest Management Division. He also served the State of Maine for over 30 years, retiring in 2002, and epitomized the essence of leadership and forest stewardship for many to emulate.
George was most at home on the tractor at the farm, cutting firewood, mending and building stone walls, and tending gardens. He enjoyed bass fishing, British comedies, and travel. He and Dorothy enjoyed 24 cruises around the Caribbean during retirement. He enjoyed the company of friends and relatives near and from away. A special tip of the cap goes to friends and neighbors Blaine & Mary White.
George was predeceased by his brother Greg.
He is survived by his wife of 61 years, Dorothy; his son Matthew Bourassa, of Bangor, and his wife Jody; as well as grandsons, Blake, Jack, and Trey.
An informal celebration of his life was held on Saturday, November 27, at the Bourassa residence, in Vassalboro.
JAMES A. LOVETT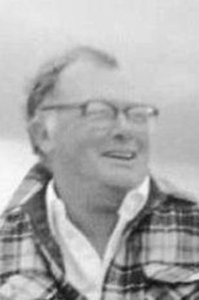 OCALA, Flaorida – James A. Lovett, 87, passed away Thursday, November 18, 2021. He was born December 6, 1933, in Palmer, Massachu­etts.
James was a veteran of the U.S. Army, serving during the Korean War. He was a superintendent for a construction company as well as a private pilot. He was a member of Maranatha Baptist Church, in Ocala, Florida, where he was a deacon and also worked on the sound system.
James is survived by his wife, Carole Lovett; sons, James C. Lovett, of Ocala, Florida, Raymond C. Lovett of Dunnellon, Florida, and Jon M. Lovett (Tammie) of South China; daughters, Cathy J. Williams (Wesley), of South China, and Cindy J. Prosser (Timothy), of Eatonton, Georgia; sister, Marjorie Lovett Babineau of Dunnellon; sister-in-law, Susan Korman; four grandchildren; and three great-grandchildren.
He was preceded in death by his brother, Lewis "Bobby" Lovett, and his sister, Joan Lovett Donahue-Moran.
A memorial service and interment will be held at a later date in South China.
In lieu of flowers, donations may be made to Hospice of Marion County E.W. & Lucille Cate's House, 3231 SW 34th Ave., Ocala, FL 34474 or at http://www.hospiceofmarioncounty.com/donate.
ESTELLE M. ROUTHIER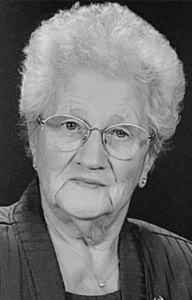 WATERVILLE – Estelle Morissette Routhier, 105, of Waterville, passed away peacefully during her afternoon nap Friday, November 19, 2021, at Lakewood Nursing Home, in Waterville. Estelle was born on October 3, 1916, in St. Come, Québec, Canada, and was the second eldest child of 14 children. Her older brother died as a child, leaving Estelle the eldest.
In 1926, the family home and most of the small village of St. Come burned to the ground. Estelle and her siblings were separated for a short time while her father rebuilt the family homestead. As the oldest, she was responsible for helping her mother raise her siblings. She also helped her dad at the funeral home preparing the decedents for viewing. From a young age, she took great pride in everything she did.
Estelle met the love of her life, Phillip Routhier, and they settled in Waterville in 1943. It was here they raised four children and were married for 41 wonderful years. While Phillip was working at the local mill, Estelle raised the children and took care of the homestead. She also worked in the evenings, cleaning and doing odd jobs to help raise money.
She enjoyed spending time with her family, especially camping at McGrath Pond, in Oakland. Of course, the many trips back home to visit her brothers and sisters in St. Come were her favorite. She hosted many family get-togethers and fulfilled her role as the family's matriarch.
Estelle was never one to miss an opportunity. Throughout her 70s and 80s, she travelled to the Dominican Republic, Mexico, and Venezuela, where she went parasailing and even won a local beauty contest. She truly was a beautiful person, inside and out. Estelle wasn't much for driving so she did all of her errands on foot. One day she was crossing KMD to get to the bank and she was struck by a car. Estelle was only bruised by the impact. She saw the elderly lady that hit her was very upset. So, she did the right thing and invited the lady back to her house to relax and have a cup of tea. Just one example of what a strong-willed and compassionate lady she was.
Estelle was predeceased by her husband Phillip, oldest brother Loranzo, father Raymond, mother Aurore, younger brothers, Robert, Paul, Marcel, and younger sisters, Aline, Yvette, Colette, Francoise, Juliette.
She is survived by her four children, Ralph, of Sidney, Patrick, of Waterville, Raymond and his wife Donna, of Benton, and Shirley, of Fairfield (predeceased by Earl and Dave), grandchildren, Stephanie and husband Marion, Christina and husband Bob, Tony, Scott and wife Rory, Angela, Nick and wife Meagan, Jay, Melanie, AJ; and great-grandchildren Kayla, Wyatt and Elizabeth; younger sisters, Georgette, Isabelle, Geatane, and her little brother, Jean-Guy; as well as many nieces and nephews.
Estelle will be laid to rest next to the love of her life, Phillip, at the Maine Veterans Cemetery, in Augusta.
Arrangements are under the care and direction of Veilleux and Redington Funeral Home, http://www.veilleuxfuneralhome.com.
JANE K. BICKFORD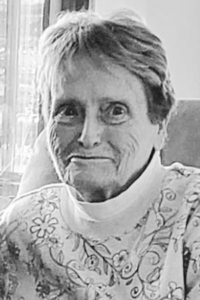 OAKLAND – Jane K. Bickford, 80, passed away peacefully at her home on Saturday, November 20, 2021. She was born on June 7, 1941, in Waterville, the daughter of Elwood and Marion (Wilcox) Knowles.
Jane was raised by her maternal aunt and uncle, Evelyn and John Dustin, of Oakland. She was always grateful to them for welcoming her into their home and raising her as one of their own.
Jane attended Oakland schools and married John A. Bickford Sr., on September 3, 1956. She was a beloved "lunch lady" at RSU #18, serving generations of students for more than 35 years. Jane, along with her husband John, spent over 30 summers at Happy Horseshoe Campground, in Lexington, where they enjoyed the company of many friends and family.
Beginning at a very young age, Jane endured many hardships in her lifetime. Later this would include the loss of a son and in her final days, struggles with her health. Despite it all, Jane will always be remembered for her strong will, her undeniable laugh and her loving heart. For those left behind, we find comfort in knowing she is now at peace.
Jane is survived by her sons John Jr., Jimmie and Jerry and his wife Angela; grandson Eric Bickford; brother Robert Knowles; sisters-in-law Thelma O'Neal, Leatrice (Roger) Grevois, Charlene (Paul) Houle and Sandra Gradie; brothers-in-law Garey Bickford, Lawrence (Christine) Bickford; as well as several nieces and nephews.
Jane was predeceased by her husband John, son Jeffrey, brother Wayne Knowles, her parents, her aunt and uncle Evelyn and John Dustin, their children John and Harlan Dustin, Marion Warren and Audrey Conwell, sisters-in-law Rae Jean Knowles. Berlene Bickford, Annie Bickford and Lenora Tuttle, brothers-in-law Blynn, Thomas and Kenneth Bickford.
Per her wishes, there will be no services at this time. A graveside ceremony will be planned for the Spring of 2022.
Arrangements under the direction and care of Dan & Scott's Cremation & Funeral Service, 445 Waterville Rd, Skowhegan, ME 04976.
KENNETH L. DIMMICK
WATERVILLE – Kenneth Lee Dimmick, 72, of Meadow Drive and formerly of Newland Ave., Augusta, died Saturday, November 20, 2021, at Oak Grove Center, Waterville, following an extended illness. He was born in Worcester, Massachusetts, on April 9, 1949, the son of Frank Dimmick and Mary (McKinley) Dimmick.
Ken graduated from Cony High School, in Augusta, in 1967. He received an associate degree from the University of Maine at Augusta.
He served in the U.S. Coast Guard during the Vietnam War.
Prior to his retirement, Ken was employed by the Veterans Administration for 29 years.
While in Augusta, he was a member of Green Street United Methodist Church, and attended Pleasant Street United Methodist Church, in Waterville.
Surviving is his wife, Sara (Lilly) Dimmick, of Waterville; one son, Scott Dimmick, of Wales; one stepdaughter, Dyan Walsh, of Orono; two sisters, Linda Cronin, of Holden, and Judith Busch, of Palm Bay, Florida; and extended family.
There are no planned visiting hours or funeral services. Burial will be in Maine Veterans Memorial Cemetery, Augusta.
Arrangements have been entrusted to Plummer Funeral Home, 16 Pleasant St., Augusta. Condolences, stories and photos may be shared at http://www.plummerfh.com.
In lieu of flowers, memorial donations may be made to Parkinson's Foundation, New England Chapter, Attn: Donor Sevices, 200 SE 1st Street, Suite 800, Miami, FL 33131.
PAUL E. PERKINS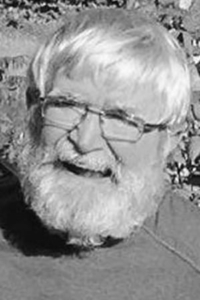 WHITEFIELD – Paul E. "Perky" Perkins, 79, of Whitefield, passed away at his residence on Sunday, November 21, 2021, following a long and difficult struggle with Parkinson's Disease. Paul was born in Gardiner on June 28, 1942, to Shirley and Lorraine Perkins.
He attended local schools and on April 10, 1978, he married Terry Creamer, and the two settled in White­field and raised a family. At a young age, Paul learned the value of a strong work ethic and spent his days working on the family farm. He adored his pigs (especially Elvira) and treated his livestock well. Later in life, Paul, known to many as "Perky", delivered oil for Wadleigh's where he was employed for 25 years.
Perky will be remembered as a kind and caring soul that could brighten any space. He was a devoted husband and amazing father, grandfather, and great-grandfather. A generous man, he was always willing to lend a helping hand to anyone in need.
He was predeceased by his brother, Galen Perkins and his sister, Sandra Morang.
Paul is survived by his wife of 43 years, Terry A. Perkins, of Whitefield; his children, Roxanne Heaton and husband Rory, of Nebraska, Kevin Woodward, and April Monahan and husband Jeff; grandchildren, Christopher Perkins and his family, Justin Perkins and his family, Timothy Perkins and his family, Cody Woodward, Emma and Evan Monahan; and six great-grandchidren.
Condolences, stories, and photos may be shared by visiting http://www.plummerfh.com.
In lieu of flowers, donations can be made to The Maine Parkinson Society (www.maine parkinson society.org/gift-and-donation).
NANCY C. STEEVES
VASSALBORO – Nancy Christine Steeves, 69, passed away on Monday, November 22, 2021. She was born to Bruce W. Hastings and Pat (Nollie Fitzpatrick), on October 3, 1952, growing up in a small farm community in Plano, Illinois, being one of six children.
Nancy married twice before meeting her forever partner. She and Frederick M. Steeves were married on March 14, 1984. Although his children were grown, Nancy became step-mom to Fred's five children.
In 1976 Nancy went on a two week vacation to Alaska to visit her sister in Seward. She loved it so much, she ended up living there for 31 years. In 1979 Nancy agreed to take care of her sister Mary's two young boys due to a cancer diagnosis. Jay and Joe have been the light of Nancy's life ever since.
Nancy was predeceased by her parents, her two brothers, Dan and Bruce, her sister Mary, her son Alan Steeves, as well as several in-laws, nieces and nephews.
She is survived by her children Jerome Sturm, Joseph Sturm, Trilby Post, Mark Steeves, Noreen Skillman, Bobby Raynes; sisters Susan Broughton and husband Butch, Linda Patrick and husband Michael; her sisters-in-law Carole Hastings, Debbie Hastings, Carla Steeves, Judy Steeves, Pricilla and Ruth Kite.
Nancy worked in retail, office administration, and was the City Events Coordinator in Seward, Alaska. She also was a dental assistant and dental office manager in Augusta. Nancy was involved for several years in community theater and little league baseball.
She has been surrounded by so much love and support after her cancer diagnosis that it is difficult to put into words her appreciation and all those who stood with her.
She also leaves behind her Life Group of Mark and Lori Reynolds, Walt and Sherri Beaudoin, Chris and Kimberlyn Smith, Kim Helms, Kris Kringle, Blaine and Arielle Bacon, Mike Chabot and Tara Adams, Elise Mika and Sunita Raynes. As a result of having cancer, she began an extensive collection of giraffes, which brought much joy to her life and those around her.
A celebration service of Nancy's life will be held January 15, 2022, at 10 a.m., at Centerpoint Community Church, 155 West River Road, in Waterville.
ROBERT J. BILODEAU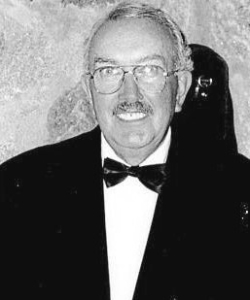 WATERVILLE – Robert "Bob" Joseph Bilodeau, 84, passed away on Tuesday, November 23, 2021, in Waterville. He was born in Waterville on January15, 1937, son of the late Albert and Yvette Bilodeau.
Bob grew up in Winslow and graduated from Winslow High School.
Bob was a wonderful, loving, devoted husband, father and brother. His family was blessed by his faith, love of music, humor, unselfish ways, generous heart, and amazing love for them. His love of life touched the lives of everyone who knew him and he will be missed greatly.
At a young age, Bob's talents as a drummer were obvious. In the early 1950s, as a young man in high school, he was given permission by his parents to play the drums with Fred Petra and Gerry Wright in local bars and hotels. He played at Hotel Emma, in Waterville, where he had the opportunity to jam with the Ink Spots. He continued his professional drumming experience playing for many famous acts when they were in Maine and New York performing. He played for Brenda Lee; Myron Floren; Bobby Vinton; the New Christy Minstrels; Frank Fontaine; George Jessel; the Lennon Sisters; the Al Corey Orchestra, The Elders Dixieland Band; and many, many others. Bob also had his own trio at the Fenway Howard Johnson's in the Hearthside Lounge, in Waterville, for 11 years and he enjoyed playing for the Shrine Circus and the New York State Fair for many years.
Bob had a few jobs throughout his life, including a truck driver with Clausen Oil, and a foreman at LaVerdiere's warehouse, in Winslow. But his passion was always drumming. He loved music!
Shortly after LaVerdiere's closed, Bob began working as the drummer in the orchestra at the Mount Washington Hotel, in Bretton Woods, New Hampshire. His wife, Jeannette, also worked there as a switchboard operator. They enjoyed their time together at the hotel and continued to work there for 10 years until poor health forced them to retire in 2004.
Bob was a charter member of the Winslow Jaycees and was in the National Guard for nine years, honorably discharged as a staff sergeant. He was a former Cub Scout leader and a lifetime member of the Waterville Elks Lodge #905.
He enjoyed hunting, fishing, playing cribbage, and camping, having spent many seasons at Green Valley Campground, in Vassalboro, when his children were young. He loved telling jokes, laughing, and spending time with his family and friends.
Bob was predeceased by his parents and his wife and soulmate of 58 years, Jeannette.
He is survived by his daughter, Susan Forbes and son-in-law Jim, of Benton; his son, John Bilodeau and daughter-in-law Denise, of Largo, Florida; and his sister, Sylvia Bilodeau, of Waterville; many aunts, nieces, nephews, cousins, God-children.
Per Bob's wishes there will be no visiting hours. A funeral Mass will be held at Notre Dame Church, in Waterville, on Tuesday December 7, at 10 a.m.
Arrangements are under the care and direction of Veilleux and Redington Funeral Home, http://www.VeilleuxFuneralHome.com
In lieu of flowers, donations may be made to a charity of your choice in Bob's memory.
CAROLE A. LOVETT
OCALA, Fla. – Carole A. Lovett, 83, passed away Friday, November 26, 2021. She was born June 28, 1938, in Duluth, Minnesota.
Carole worked as a seasonal tax preparer after relocating to Florida in the late 1990s. Carole was also an assistant treasurer for a bank and treasurer for Maranatha Baptist Church, in Ocala, Florida, where she was a member. She also sang in the choir and was part of the Adeline's Quartet at church.
Carole is survived by her sons, James C. Lovett, of Ocala, Florida, Raymond C. Lovett, of Dunnellon, Florida, and Jon M. Lovett (Tammie), of South China; daughters, Cathy J. Williams (Wesley), of South China, and Cindy J. Prosser (Timothy), of Eatonton, Georgia; brother, Raymond "Mike" Clark, of Charlton, Massachusetts; and sister, Susan Korman of Ocala, Florida; four grandchildren; and three great-grandchildren.
She was preceded in death by her husband, James A. Lovett.
A memorial service and interment will be held at a later date in South China.
In lieu of flowers, donations may be made to Hospice of Marion County E.W. & Lucille Cate's House, 3231 SW 34th Ave., Ocala, FL 34474 or at http://www.hospiceofmarioncounty.com/donate.
HARRY FRASER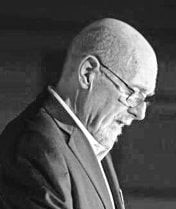 WINSLOW – Harry Fraser, 69, of Winslow, passed away early in the week of November 22, 2021. Born on January 28, 1952, in Bridgewater, Nova Scotia, Canada, Harry was the only son born to Eleanor (Fox) and Herbert Fraser.
Tales from his youth reveal a zest for life and mischief as well as a deep appreciation for the families that embraced him as their own during his youth in the town of New Glasgow, Noca Scotia. Harry grew up in a vibrant and well established neighborhood of young families sharing common values and tight knit bonds that had a lasting impact on his personal development. Always one to lend a hand, his smiling face and unassuming demeanor warmed the hearts of everyone he encountered, especially the moms. It could be said that his upbringing and late blooming as a student contributed more to his success in life than any other factor.
Upon graduation from NGHS, Harry enrolled at Husson College, in Bangor, where he developed lifelong friendships on campus as a member of the TKE fraternity. Graduating with a degree in accounting, he and his wife Linda (Hamblen) Fraser moved to Millinocket, then to the Waterville area, which would become his home for life.
Harry will be remembered by many as an enthusiastic lifelong learner, always considering himself a student first and foremost. This outlook became the backdrop for his professional success, spanning industries dedicated to cutting-edge computer manufacturing, hand-crafted furniture, and heirloom seeds. His professional passions peaked in his work with a dynamic group of collaborators at the Maine Institute for Family Owned Businesses. It was the honor of his lifetime to serve alongside such talent.
On a personal level, Harry was a mentor, best friend, father, brother, hockey rink builder, and an overly exuberant supporter of his kids' sports teams. He was always happiest 'gifting' of himself, his time and energy, his compassion and his support whenever the occasion arose. This trait and his strong desire to maintain integrity and dignity in all his relationships were very much a reflection of the moral fiber of his father Herb and his maternal grandfather Harry Fox, both highly regarded men from the small coal mining town of Springhill, Nova Scotia.
Harry was predeceased by his parents, his sister Patricia and a Aunt Kay.
He is survived by three sons, Ben Fraser, of Littleton, New Hampshire, Chad Colford, of Waterville, Jacob Fraser and wife CJ, of Arlington, Massachusetts; daughter Courtney Colford, of Winston- Salem, North Carolina; and his two granddaughters, Margaret Eleanor and Acadia Jane.
Harry always maintained strong family connections to his Canadian clan, nephews Luke Morris and Jim Dexter; sister Diane and her husband Barry; cousin Fred Hawker; and the 'neighborhood' family friends of his youth, especially the MacKinnon and Locke families, who held a very special place in his heart.
A celebration of Harry's life will be held at a later date for friends and family.
Arrangement are under the direction and care of Gallant Funeral Home, 10 Elm Street, Waterville.
An online guestbook may be signed, Condolences and memories shared at http://www.gallantfh.com
In lieu of flowers, the family kindly requests that any gifts be directed to the Maine Institute for Family-Owned Business at the following web address: https://www.fambusiness.org/Donations.
GENEVA L. ELLIS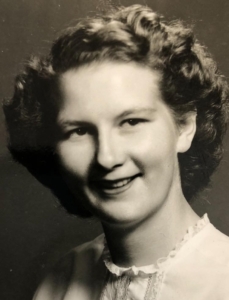 AUGUSTA – Geneva Lewis Ellis, 91, passed away on Wednesday, November 24, 2021, following a period of declining health. Geneva Joyce Lewis was born on January 30, 1930, the second youngest of seven siblings, the daughter of Leslie Wadsworth Lewis and Blanche (Robinson) Lewis.
She grew up on a farm in North Whitefield, and attended schools locally. During the summers of her high school years, Geneva was a dishwasher and cook's helper for a local family campground in China. She played high school girls varsity basketball for three years and was co-captain of the team during her senior year at Erskine Academy, in South China. Geneva graduated on June 6, 1948 as Second Honor Essayist and attended Ricker College, in Houlton, for one year.
Geneva worked as a switchboard operator for the China Telephone Company before going to work for Central Maine Power Company. It was at a Fireman's Benefit Dance, in South China, that Geneva met Wilbur S. Ellis, and following a short courtship, they were joined in matrimony on November 15, 1952, at the Christ Church, in Gardiner.
Geneva was a hardworking stay at home mother to her five children. When the last child entered school, she went to work at Boucher's Butcher Shop, in Winslow, then onto the Maine State Department of Taxation, retiring in 1995 from the Maine State Bureau of Alcoholic Beverages.
Geneva will be remembered for her kind spirit. She had a sweet gentle nature about her that made you instantly comfortable enough to want to sit and chat. She was devoted to her family and loved them all unconditionally.
Geneva was an amazing cook and baker. She made clothes for her growing family and enjoyed knitting. In her later years, Geneva treasured the time she spent with her family. She took pleasure in reading novels, going on long car rides, and watching all sports, particularly woman's basketball. Geneva was a communicant at St. Barnabus and St. Mark's Episcopal churches, in Augusta. She was a member of Christ Church, in Gardiner.
Geneva is survived by her husband Wilbur, of 69 years; her five children, Kim and spouse Rena, Timothy, Jill, Scott, Tracy Greaney and her spouse Scott; grandchildren, Michael and spouse Theresa, Kyle, Chelsea Haskell and spouse Bryden, Sarah Ellis-Humphrey and spouse Troy, Joshua and his significant other Danielle Doyon, Emily Stauffer and spouse Matthew, Benjamin Greaney and Adam Greaney; great-grandchildren, Braden and River Ellis, Cooper Ellis, Ivan, Oliver, Avery and Everly Haskell, Caleb and Colby Humphrey, and Lillian Stauffer; many nieces, nephews, grandnieces, grandnephews, great-grandnieces, and great-grandnephews too numerous to mention; her sister-in-law, Theresa Ellis.
Geneva was predeceased by her parents and grandparents Leslie and Annie (Plummer) Lewis. She was the last surviving sibling being predeceased by Mabel Charles, Marion Boynton, Leslie Lewis Jr, Helen Lewis, Mary Bailey and Caroline Griswold.
Per Geneva's request there will be no visiting hours. Private graveside services will be held at Rest Haven Cemetery, in Windsor, at a later date.
Arrangements are by Knowlton & Hewins Funeral Home, One Church Street Augusta.
An online guestbook may be signed, and memories shared at www.familyfirstfh.com
Donations may be made in Geneva's memory to Christ Church, 2 Dresden Avenue, Gardiner, ME 04345-2633.
LUCILLE M. GOWER-WYMAN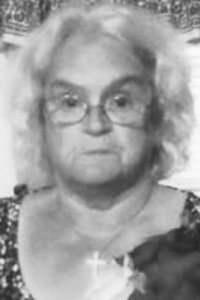 WATERVILLE – Lucille passed away on Friday, October 22, 2021, of natural causes.
Lucille worked as a housekeeper at Mount Saint Joseph's, in Fairfield, for many years.
Lucille was the sweetest lady you'll ever meet. She loved everyone she met. She will be missed dearly.
She is survived by her husband, Ronald Gonyou; sons Alan Roberts and Darryl Roberts; her grandchildren Amanda Roberts and Rena Giles; and great-grandchildren Taylor, Dylan, Emily Mullen and Ariella Roberts.
Celebration of life is December 3, 5:30 to 8:30 p.m., at Ron and Lucille's house, in Waterville. Contact Amanda 207-691-3518.
Responsible journalism is hard work!
It is also expensive!
If you enjoy reading The Town Line and the good news we bring you each week, would you consider a donation to help us continue the work we're doing?
The Town Line is a 501(c)(3) nonprofit private foundation, and all donations are tax deductible under the Internal Revenue Service code.
To help, please visit our online
donation page
or mail a check payable to
The Town Line, PO Box 89, South China, ME 04358
. Your contribution is appreciated!
https://townline.org/wp-content/uploads/2019/07/Town-Line-Website-banner-v3-1030x206.jpg
0
0
Website Editor
https://townline.org/wp-content/uploads/2019/07/Town-Line-Website-banner-v3-1030x206.jpg
Website Editor
2021-12-01 15:27:06
2021-12-01 15:27:06
OBITUARIES for Thursday, December 2, 2021