OBITUARIES for Thursday, December 22, 2022
FRANCES L. HODSDON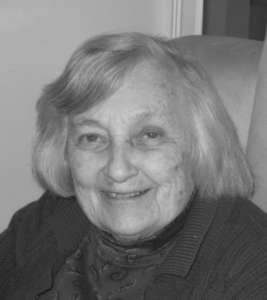 JEFFERSON – Frances Lorraine Hodsdon, 95, of Jefferson, died on Saturday, December 3, 2022, at the Sussman Hospice House, in Rockport. She was born in Portland on December 30, 1926, the daughter of Sumner and Hazel (Woodbury) Hodsdon.
After growing up in Wilton, the family moved to Massachusetts. She attended the School of the Museum of Fine Arts, in Boston, Massachusetts. This was to be her destiny-producing and teaching her passion of the art of printmaking and drawing.
Marriage to Richardson Howe took her to Delaware where she started a family and continued her education. She followed her passion teaching out of the home. Later going to Ohio where she completed her BFA at Kent State University and took courses toward her masters degree. She was on campus in May 1970 when four students were killed during the Kent State peace rally.
Life took a turn after her divorce and passing of her father, and she was once again in Maine in 1975 on the family blueberry farm overlooking Clary Lake. Here she thrived – teaching at the University of Maine and Round Top Center for the Arts, all the while working from a home studio and immersing herself into her environment, producing work from views of the lake, blueberries and later bark on the trees. Never content with plain white she took the lowly resin chair to previously undiscovered places starting with fogging black paint on them. This led to her show in 2004, "Frances Hodsdon, Friends and Family" at Roundtop Center for the Arts.
This was not her first exhibition. In the early 1990s, as she became known in the art world, Frances' work was featured in both solo and group exhibitions at many well-known galleries throughout Maine. Solo exhibitions include the 1991 "Verticality" exhibit, at Unity College Art Gallery, "Maui Series" at Le Va-tout Gallery in 1993 (following her trip to Hawaii), "Death & Memory" and "Paper Works" at Maine Coast Artists in 1996 and 1998, and "Etchings" at Uncas Farms in 2002. Her prints were added to collections at the Museum of Fine Arts, Springfield, Massachusetts, Bates College Museum of Art, Lewiston, Farnsworth Museum of Art, Rockland, and the Portland Museum of Art, Portland. Frances was featured several times in the Portland Press Herald and as recently as September 2021 by The Boston Printmakers.
Her legacy will be the many students she taught that will carry on the love of art she instilled in them.
She was predeceased by her brother, James S. and wife, Phyllis Hodsdon; and nephew, Christopher A. Hodsdon.
Frances is survived by sons Jeffrey Howe, of Jefferson, Gregory F. and wife Dianne Howe, Elkton Maryland, Bradley M. Howe, Charleston; and nieces Ann Hodsdon, Hudson, Massachusetts, Cynthia R. Hodsdon, Reading, Pennsylvania; nephew, James P. Hodsdon, of Gloucester, Massachusetts; grandson, Gregory Howe, of Elkton Maryland; two grandnieces and a grandnephew; six great-grandnieces and three great-grandnephews; brother, David M. and his wife, Janette Hodsdon, of Jefferson;
Services at the gravesite in Jefferson will be held in the spring at the convenience of family.
Arrangements are entrusted with Staples Funeral Home and Cremation Care, 53 Brunswick Ave., Gardiner. Condolences, memories, and photos may be shared with the family on the obituary page of the Staples Funeral Home website, http://www.staplesfuneralhome.com.
RAYMOND A. LeBRETON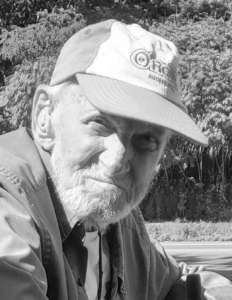 FAIRFIELD – Raymond A. LeBreton, 92, passed away on Sunday, December 4, 2022. He was born April 1, 1930, in Fairfield, the son of Joseph and Clairis (Wilson) LeBreton.
He worked at Scott Paper Co., in Winslow, for the majority of his life. He loved the outdoors, sitting in the sun and watching his birds. He was an avid bowler for many years at 1-7-10 Bowling Lanes, in Augusta. When he was unable to bowl anymore, he enjoyed going to watch and chatting with his friends.
Raymond is survived by daughters, Brenda Alley, of Fairfield, and Pauline Pomerleau, and husband Steve; granddaughter, Lisa LeBreton and husband Brian; estranged son, Gary LeBreton; several grandchildren and several great-grandchildren.
He was predeceased by his wife of 65 years, Hazel LeBreton; daughter, Linda O'Neal; and Eugene LeBreton.
A Celebration of Life will be held Saturday, January 7, 2023, from noon to 8 p.m., at the MacCrillis-Rousseau VFW Post #8835, 175 Veteran's Drive, in Winslow.
In lieu of flowers, friends wishing may make donations in Raymond's memory to The Alfond Center for Cancer Care, Maine General Health Office of Philanthropy, PO Box 828, Waterville ME 04901; Email: philanthropy@mainegeneral.org.
Arrangements under the direction and care of Dan & Scott's Cremation & Funeral Service, 445 Waterville Road, Skowhegan, ME 04976.
ERNEST K. DeCOSTA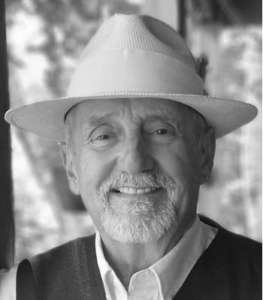 PALERMO – Ernest Kevin DeCosta, 72, of Palermo, passed away peacefully on Tuesday, December 6, 2022. Kevin was born in Boston, Massachusetts, the son of Ernest L. DeCosta and Irene DeFlavis.
Kevin attended Southeastern Regional Vocational Technical High School and upon graduation served in the United States Marine Corps.
Known as "Ernie" professionally, Ernie retired from Ecolab after 28 years as a service technician. In his retirement Ernie was a driver for Ray Haskell Ford, in Oakland.
Kevin was actively involved in the community, serving as treasurer for American Legion Post #163, in Palermo. Kevin was a member of the Scottish Rite Valley, of Augusta 32-degree. He also served as Tyler and longtime secretary of the Dirigo Masonic Lodge #104, of Weeks Mills.
Kevin was predeceased by his parents; and brother, Aaron.
He is survived by his wife of 48 years, Janet; his daughter, Jenna, of Sarasota, Florida; his son, Ernie Jr. and daughter-in-law Jennifer, of China; eight grandchildren. He was "Yaya" to Patrick, Joseph, Rose, Simon, William and Clare, of Venice, Florida, and "Gump" to Landen and Logan, of China; his brother, Chris Logan, of Massachusetts;
No services are planned at this time. The family will have a Celebration of Life at Ernie's log cabin dream home in the summer.
GERALD J. LANGUET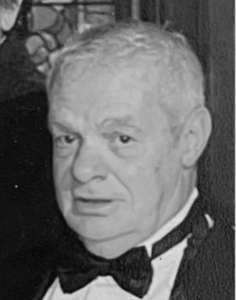 FAIRFIELD – Gerald "Jerry" James Languet, 88, passed away on Wednesday, December 7, 2022, following a brief illness. Jerry was born in Waterville on May 27, 1934, the son of Irene (Cote) and Albert Languet Sr.
Jerry went to Waterville schools and served in the United States Marine Corps during the Korean War. He married Margaret "Maggie" (Noel) Languet in 1957 and they had eight children.
Jerry was a skilled mason and self-employed owner operator truck driver. His favorite pastimes were watching football, going to his sons' and grandsons' football games, and tinkering on cars. Jerry loved listening to Loretta Lynn and Dean Martin and enjoyed singing Dean Martin songs at weddings. He is well-known for running out onto the field of a high school football game and tackling an opposing player to stop a touchdown.
Jerry was predeceased by his parents and his siblings, Albert Languet Jr., Laurier Languet, and Marie Sherrell.
He is survived by his children, Greg Languet and his husband Daniel, Gary Languet and his wife Debra, Melanie Ellis and her husband, Herman, Dolores Douin, Denise Paulette and her husband Paul, Peter Languet and his wife, Tris,; Cindy Languet and her partner, Tobie Labun, Jay Languet and his wife Aimee; 15 grandchildren, Eric Languet and his wife Tabatha, Ben Ellis and his partner, Shannon Dube, Erica Paulette and her partner Joe Hausler, Nicole (Ellis) Fletcher and her husband, David, Casey (Douin) Whitehouse and her husband Lance, James Paulette and his fiancée Hellen Bourque, Alaina Stinson, Sara (Douin) Brown and her husband James, Venessa Languet, Nicholas Stinson, Gabrielle Languet, Keith Languet, Kyle Languet, Isabelle Languet, Noelle Languet; and 15 great-grandchildren: Logan Languet, Dylan Languet, Brooklynn Walker, Ava Walker, Holly Ellis, Annalise Hausler, Erin Fletcher, Meagan Fletcher, Wade Whitehouse, Chase Whitehouse, Orion Paulette, Estelle Bourque, Abigail Brown, Nolan Brown, and Jackson Morales; many nieces and nephews; his sister, Dolores Miller, of Idaho,
A celebration of Jerry's life is planned for Saturday, January 7, 2023, at 255 Trafton Rd., Waterville, at 3 p.m. A graveside service will be held in the spring.
JAMES W. BOWMAN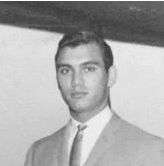 BENTON – James Winfield Bowman, 79, of Benton, died at home Thursday, December 8, 2022, following a recent hospitalization. He was born January 5, 1943, and, after a stay at the Maine's Children's Home for Little Wanderers, in Waterville, was raised by his mother Ethel Phyllis (McKenney) Pillsbury and step-father Ralph Benton "Barney" Pillsbury, in Benton, in their home on the River Road. He was educated at Benton Grammar School and graduated from Lawrence High School, in Fairfield, class of 1961. He excelled in football and baseball, which he first enjoyed playing with his brothers on the Pillsbury's Little League team sponsored by his family's tractor business.
Jim's early years were notable for travel and adventure. After working in the position of Captain Waiter in the Seattle Space Needle during the 1962 World's Fair, he enlisted in the U.S. Army at nearby Fort Lewis, Washington. Having tested into the Special Forces, he served in Fort Bragg, North Carolina, in the rank of Private First Class. He graduated from the airborne course as a parachutist in 1964. He was married briefly to Roseann Mammoser (Pfiffner), of Minnesota, in 1971, and was a proud father to their son.
He traveled extensively throughout the United States, having worked as a brakeman for the Great Northern and Burlington Northern railways which carried him across the Northwest. He enjoyed sailing in Tampa, Florida, and San Diego, California, as well as gold panning and fly fishing near Boise, Idaho.
Stories have been shared of his travels to the Southwest, Denver, Cocoa Beach and Boston. He went on to earn a degree in Addiction Counseling at Minneapolis Community and Technical College. Attending his 25th Lawrence High School reunion, he and classmate Rita Crosby West reunited and were married in 1986. This was to be the love of their lives, enduring until his death. They delighted in the horses, farm animals and pets they kept together at their home in Benton, where he chose a career as a licensed insurance agent until his retirement.
Jim enjoyed gardening, country drives, agricultural fairs, and local and family history. He and Rita attended the Fairfield First Baptist Church. Gifted with a sharp wit, he was well known for his clever way with words. He shared his loves of watching movies and the craft of storytelling with his son, who would go on to become an award-winning film director in New York City. He especially cherished spending time on school holidays and summer visits with his two grandsons.
Survivors include his wife of 37 years, Rita, now of Gardiner; his brother Robert Pillsbury and wife Kelly, of Benton; sister Mary Lou "Lucille" Ryan and husband Robert, of Graham, North Carolina; sister-in-law Rosemary Pillsbury, of Unity; his son Ben Bowman and grandsons Wyatt and Felix Hand-Bowman, of Minneapolis; Jody West ,of Benton, Donna Young of Athens; Deborah Ford of Massachusetts; many nieces, nephews, and cousins.
He was predeceased by his parents, biological father Winfield Cornelius "Bill" Bowman and his brothers Byron and Richard Pillsbury.
Arrangements by Lawry Brothers Funeral Home, 107 Main St., Fairfield. Condolences may be expressed at www.lawrybrothers.com
In lieu of flowers, donations in his memory to the Maine Children's Home for Little Wanderers, or the Collegiate Recovery Program at Minneapolis College, would be greatly appreciated.
KEITH M. LaPOINTE
SIDNEY – Keith M. LaPointe, 42, passed away on Friday, December 9, 2022, at Northern Light Eastern Maine Medical Center, in Bangor, after losing the fight to a long illness. Keith was born on October 18, 1980, in Dover-Foxcroft.
He attended schools in Sidney and Oakland. Graduating from the New England School of Communication, in Bangor, with an associate degree in communications in 2001.
Keith enjoyed writing creative fiction from an early age. Several novels can be found published under his pen name Soul Tsukino. He was well respected in the anime' community, running instructional writing panels at local anime conventions; as well as commenting on geek/nerd culture trends and reviews.
Keith was a WWF and WWE Wrestling aficionado. He was an expert at all things wrestling. He loved to share the names and histories of wrestling from the '80s to the current day. His all-time favorite wrestler was Rick Flair. Keith's nickname was "Tough as Nails LaPointe," and he fought like a champion until the very end.
Keith had a lifelong love for animals, especially cats, and watching wildlife in the backyard. He enjoyed feeding the birds and watching squirrel antics. Keith had a sense of humor and quick wit. He loved a good joke.
Keith is survived by his parents, Arnette and Michael LaPointe, of Sidney; one sister, Brandi Quirk and her husband, Jim, of Hampden; one nephew, Cole LaPointe and his fiancée, Mandy Meade, of Orono; his grandmother, Rachael LaPointe, of Monson; and an aunt, Elly Farrar and her husband Dale, of Morrill; several uncles and cousins. There will be no formal services for Keith.
MANLY L.HILTZ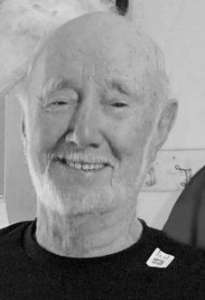 CHELSEA – Manly L. Hiltz, 87, of Chelsea, died peacefully on Sunday, December 11, 2022. He was known as Red, Pat, and Old Grampy. He was born on August 26, 1935, to Frank and Goldie (Plummer) Hiltz.
He was a lifelong resident of Chelsea. He attended Chelsea School and graduated from Cony High School, in Augusta.
He was married to Joan (Mason) Hiltz in 1954 until her death in 2011.
He worked for local area companies as a truck driver and retired to Ocala, Florida, for winter until Joan's passing. He was an avid outdoorsman and instilled a love of hunting and fishing into his descendants. He loved his country, served in the National Guard, enjoyed playing guitar in the Carole Bailey String Band, and was a faithful member of Farmer Church.
He was predeceased by his parents; wife Joan; siblings; and great-granddaughter Grace Labbe.
Old Grampy will be greatly missed by his four children: Manly Hiltz, Jr. (Wendy), William Hiltz (Jayne), Jill Labbe (Jim), and Susan Hiltz Massey; eight grandchildren: Jim Labbe, Jr (Whitney), Jasmine Dupont (Jason), Jessica Labbe, Charity True (Jake), Jeremy Hiltz (Suzanne), Nick Kelley (Megan), Nastasha Massey, Jonathan Hiltz (Amber); 16 great-grandchildren, Nickolas, Matthew, Benjamin, Mason, Jonah, Zechariah, Samson, Thomas, Lilianna, Gabriella, Braelynn, Kevin, Kaylee, Azariah, Silas, and Phoebe; cousins, in-laws, nieces, and nephews.
There will be a celebration of life in the spring.
Arrangements are entrusted with Staples Funeral Home and Cremation Care, 53 Brunswick Avenue, Gardiner, Maine.
Condolences, memories, and photos may be shared with the family on the obituary page of the Staples Funeral Home website, http://www.staplesfuneralhome.com.
BETTY F. SMITH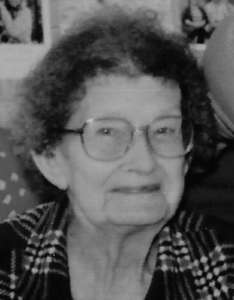 SIDNEY – Betty Florence (Freeman) Smith, 92, of Sidney, passed away on Sunday, December 11, 2022, following a brief illness. She was born during a blizzard in Oakland, on January 11, 1930, the daughter of Martin Lloyd Freeman and Vera Arlene (Tillson).
Betty graduated from Cony High School, in Augusta, in 1949, and married her high school sweetheart, Curtis Arnold Smith, on November 4, 1950.
Betty was a homemaker, mother and grandmother. Family meant everything to her and she always put them first. She enjoyed time spent with Curt and the kids at camp on Lake Moxie and numerous family gatherings and celebrations. S
he had a strong interest in genealogy, taking pictures throughout the years and enjoyed scrapbooking. Her interests included flower gardening, quilting, coloring, and writing poems. In the 1970s she worked as a bookkeeper with her husband at West Sidney Garage, retiring in 2002.
Betty was predeceased by her husband, Curtis Sr.; son Curtis "Skip" Smith, Jr.; granddaughter, Devon Smith; parents Martin Freeman and Vera Leavitt; step-parents, Martha Grace (Grindle) Freeman and George Leavitt, Sr.; sisters Beverly (Richard) Smith and Barbara (Raymond) Colwill; brothers George Leavitt, Jr. and Jackie (Michela) Leavitt; and in-laws Henry and Mary Smith.
She is survived by daughters Linda and Carol Smith, of Sidney, Barbara (Smith) Tobey and former husband, Robin, of South China, and their children Ethan, Nolan and Deidre (Christopher); daughter-in-law Mary Smith, of Sidney, and children Laurie (Kerry), Carrie, Jamie (Kevin), and Jeremy (Jaimie); sons Donald and wife, Doreen, of Sidney, and their children Jonathan (Heather), Christina (Shawn), and Justin (Jess); Ronald and wife, Julie, of Rome and their children Jessica (Seth), Amanda (Ben), Renee (Chet), Desiree, and Cassandra (Patrick); Andrew and wife, Lisa, of Sidney, and their children Alyssa and Emily; and Dixon and wife, Laurie, of Sidney, and their children Shane (Krista), Jaclyn (Ben), Kyle, Dominic, and Miranda (Chris); 34 great-grandchildren; two great-great-grandchildren; and many nieces and nephews.
A funeral service was held at Knowlton and Hewins Funeral Home, in Augusta, on Tuesday, December 20, 2022,
Burial at Springer Cemetery will be in the spring.
Condolences, memories, and photos may be shared with the family on the obituary page of the website at http://www.khrfuneralhomes.com.
In lieu of flowers, donations may be made to the Kidney Foundation of New England, 209 West Central St., Suite 207, Natick, MA 01760.
DENIS M. RIOUX

WINSLOW – Denis M. Rioux, 70, of Winslow, died unexpectedly Sunday, December 11, 2022. He was born in Jackman, on July 20, 1952, son of Henri and Hélène (Bernier) Rioux.
He attended St. Anthony School, in Jackman, Mount Assumption High School, in Plattsburg, New York, and graduated from St. Francis College, in Biddeford, in 1974. He played football and ran track.
He worked as a UPS driver for 25 years until his retirement. He was a union steward for many of those years traveling many evenings and weekends performing union tasks.
Denis always enjoyed football, skiing, and the outdoors. He would feed the birds and squirrels that came to the tree at the front of his home. He had an enormous amount of compassion and sensitivity. He gave generously to many charities.
He was predeceased by his parents, aunts and uncles.
He is survived by his brother Marcel Rioux; his sister Marie-Line Rioux, CSJ; a cousin Monique (Henry), and cousin Gerald, as well as an extended family of cousins.
A celebration of Denis' life was held at Notre Dame Catholic Church, 116 Silver Street, Waterville, on Tuesday, December 20.
Arrangements are under the direction and care of Gallant Funeral Home, 10 Elm Street, Waterville. An online guestbook may be signed, condolences and memories shared at http://www.gallantfh.com.
Responsible journalism is hard work!
It is also expensive!
If you enjoy reading The Town Line and the good news we bring you each week, would you consider a donation to help us continue the work we're doing?
The Town Line is a 501(c)(3) nonprofit private foundation, and all donations are tax deductible under the Internal Revenue Service code.
To help, please visit our online
donation page
or mail a check payable to
The Town Line, PO Box 89, South China, ME 04358
. Your contribution is appreciated!
https://townline.org/wp-content/uploads/2016/06/TownLineBanner.jpg
0
0
Website Editor
https://townline.org/wp-content/uploads/2016/06/TownLineBanner.jpg
Website Editor
2022-12-21 14:04:05
2022-12-21 14:04:05
OBITUARIES for Thursday, December 22, 2022