OBITUARIES for Thursday, December 8, 2022
DENNIS FERRIS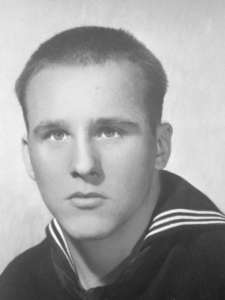 WINDSOR – Dennis Ferris, 77, passed away unexpectedly at his home, in Windsor, on Saturday, November 12, 2022, following a brief battle with cancer. Dennis was born on November 8, 1945 in Sanford, the youngest of five children born to Alice Mae Baker, of Sanford, and John Marshall Ferris, of Ireland.
Dennis spent many hours working around his house and in his garage with "honorary" son and neighbor, Lance Mitchell, and "honorary" grandson, Lucas Mitchell.
After high school, Dennis enlisted in the U.S. Navy, where he served as a ship fitter on the USS Severn. Following his tour with the Navy, he continued serving his country in both the Naval and Army Reserves.
Dennis retired from Togus VA Hospital, in Augusta, in 2009 after 30 years of employment.
Dennis was an avid reader and had an extensive book collection, particularly books about sailing or history. In retirement, Dennis enjoyed fishing, hunting and tinkering in his garage. He and Judy enjoyed traveling within the U.S. and they especially enjoyed their Navy reunion trips.
Dennis is survived by his wife of 48 years, Judy (Moore) and their two daughters, Lisa Soucie and her husband, Tom Soucie, aka, "Mr. Wonderful", of Vassalboro, and Stacy Taatjes and her husband, Scott, aka, "The Favorite" of Brookfield, New Hampshire. His greatest joy was being a "Papa" to Shawn Soucie and wife Loren, of Moscow, Cameron Taatjes, of South Boston, Massachusetts, and Tristan Taatjes, of Brookfield, New Hampshire. Dennis was eagerly looking forward to meeting his first great-grandson, Weston Tyler, due in April 2023.
Dennis was predeceased by his older brothers, John, Robert, Russell Ferris and sister, Lucille Pendexter.
No services are planned at this time. The family will have a celebration of life in the spring.
MARIE A. STEVENS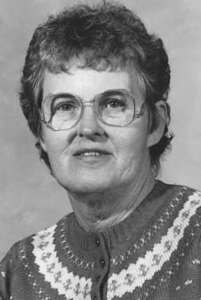 SOUTH CHINA – Marie Antoinette (Gleason) Stevens, 92, passed away on Sunday, November 13, 2022, at MaineGeneral Rehabilitation and Care (Glendridge), in Augusta. Marie was born October 4, 1930, in North Belgrade to Alice Gleason.
She carried many fond memories through the years of growing up there. After meeting her future husband, Merle Stevens, she moved to South China where they raised their family.
Marie was a hard worker throughout her life and instilled that work ethic in her children. She ended her career at Farrington's Clothing store, in South China, where she made many friends.
After her retirement, she cared for her grandchildren, Logan and Kyra, until they started school. She was an avid reader her entire life, often reading a book or two per week. But what Marie enjoyed most was her family and friends. Her favorite thing to do was to visit with them at her kitchen table. Cooking and taking care of everyone else gave her such joy.
Marie was predeceased by her husband Merle; two sons, Merle, Jr. (Butch) and William; mother Alice; two brothers, Frank and George, and son-in-law Dewey Baker.
She is survived by daughters Judy Baker and children Lisa Glidden (Avery) and Robbie Baker (Melissa), Kelly Stevens (John) and children Logan Merrithew (Ali) and Kyra Merrithew; son Brian Stevens (Kathryn) and children Jack Stevens and Emma Stevens; many great-grandchildren, great-great-grandchildren; her sister Georgette Moore (Joe); and nieces and nephews. Following Marie's wishes, there will be no services at this time.
SHERRI R. BEAULIEU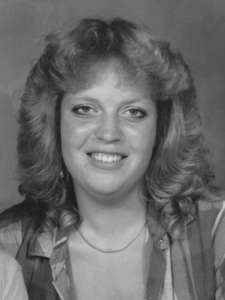 WATERVILLE – Sherri R Beaulieu, 58, passed away peacefully on Wednesday, November 16, 2022. Sherri was born in Lynn, Massa­chusetts, on November 3, 1964, the daughter of Penny Verdigan and Joseph Beaulieu.
Sherri graduated from Nokomis High School, in Newport, in 1983, and later earned an administrative office technology sssociates degree from Kennebec Valley Community College, in Fairfield.
Sherri loved driving, traveling, camping, cooking, swimming, music, singing and dancing to many songs and even writing some of her own. She loved creative art through music and dance. She enjoyed being with friends either joining them or hosting for them. Being with friends was always very important to her. She was very social and loved to get people to laugh.
She would always offer a hand up to others in need. She wouldn't hesitate to help any of her friends like they were family in any way possible. She immensely enjoyed Disney movies, reading books and playing card games. She had one son, Wayne Beaulieu, who she loved and cared for greatly. She worked for the State of Maine with plans of retirement to see more of the world using a camper. She fought bravely while in the hospital. Sherri was very thankful and joyous to those who visited her during her last months.
Sherri is survived by son, Wayne Beaulieu; mother, Penny Verdigan; brother, Shane Beaulieu; half-brother, Robbie Beaulieu; long-time partner, Tony Snow; step-mother, Brenda Beaulieu; and step-brother, Ronnie Courtney, Richard Courtney and his daughter, Jessica and her children; uncles, Larry Kimball, Terry Frost, Roger Frost, and Kim Frost; aunts: Linda (Earl) Newhouse, Valerie McDougal, Bonnie Stone and Felicia Frost.
Although Sherri did not want a funeral, there will be a private celebration of life at a later date at the convenience of the family.
In lieu of flowers, friends wishing may make donations in Sherri's memory to a local humane society of choice.
Arrangements under the direction and care of Dan & Scott's Cremation & Funeral Service, 445 Waterville Road, Skowhegan ME 04976.
DOROTHY F. DUTIL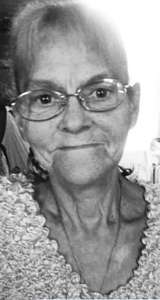 WATERVILLE – Dorothy Frances (Currier) Dutil, 64, passed away peacefully at home on Wed­nesday, Nov­ember 16, 2022. She was born in Wil­mington, North Carolina, on December 1, 1957, the daughter of Armand J. Dutil and Donna M. Grant.
She attended Winslow High School, graduating with the class of 1976. She attended Kennebec Valley Community College, in Fairfield, and achieved a business administration associates degree in 1997.
A single mother of four boys she worked in various capacities in the food service and catering field throughout the years. Her true joy was cooking for her family and friends. Often her children's friends became her "adopted" children, many calling her "Mom."
She loved watching football, the ocean, camping, decorating for holidays and most of all, cooking for everyone. She adored her late Mémère Simonne Dutil and was inspired to recreate her family-famous dishes. Her family meant everything to her.
She was predeceased by her father and mother; widowed by Albert Bellows Jr.; her youngest son Justin Currier; her sister Pamela Dutil; nephews David Dutil Jr. and Asa York.
She is survived by her sons Benjamin and Bettina Dutil, Joshua Bellows and Brandon Bellows; sister Denise Dutil; granddaughters Sydnie Boudreau and Taylor Bellows; two great-grandchildren; a niece Samantha Moody (Dutil), a nephew Jade Dutil.
A Mass of Christian Burial will be held at 9 a.m. on Saturday, December 10, at St. John the Baptist Church, 26 monument St., Winslow, Maine 04901.
Arrangements are under the direction and care of Gallant Funeral Home, 10 Elm Street, Waterville, Maine.
An online guestbook may be signed, condolences and memories shared at http://www.gallantfh.com.
JOANNE K. HARRINGTON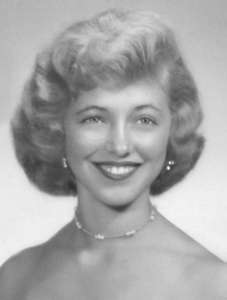 WATERVILLE – Joanne (Keller) Harrington, 84, the former Miss Augusta 1958, passed away on Friday, November 18, 2022.
She was born August 21, 1938, the daughter of Norman and Gertrude Keller.
As a child, she didn't have the conveniences or comforts we take for granted, but she and her siblings could always find humor in any situation. She was the second oldest of four children, and she counted her siblings among her best friends.
Joanne attended school in Weeks Mills and graduated from Erskine Academy, in South China, in 1958. Joni, as she was known by her co-workers, was employed at Central Maine Power Co. after her graduation and continued to work for CMP for over 33 years until her retirement.
Joanne had a huge heart, welcoming hug, and a smile that brightened the lives of all who knew her; she had the best laugh. She enjoyed going to dances, camping, bus tours to various cities and casinos, especially Hollywood Slots in her later years. Joanne demonstrated care and compassion for everyone she met. Her joys were many and her heart overflowed with love for her family.
Joanne is survived by her husband of 63 years, Richard; daughters, Diana (Dwain) McKenney, Holly (Skip) Lemar, Tara Harrington (Peter Howard); grandchildren, Hillary (Rob) Turner, Tory (JJ) Winters, Nathaniel and Nicholas Howard, and Haley Lemar; and five great-grandchildren; her brother, Michael Keller and his wife, Mary, of Grand Rapids, Michigan, and by many nieces and nephews.
In addition to her parents, Joanne was predeceased by her sister Rita and brother Kerwin.
For those wishing to honor Joanne, the family will be hosting a celebration of her life on Sunday, December 11, from 10 a.m. – 2 p.m., at the Sheepscot Fish and Game Clubhouse, Route 3, Palermo.
In lieu of flowers, a memorial donation can be made to Beacon Hospice, Erskine Academy, the Alfond Cancer Center or a local animal shelter of your choice.
Memories and condolences may be shared with the family at directcremationofmaine.com.
JOHN H. FLEURY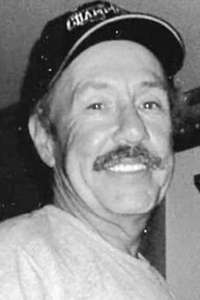 OAKLAND – John Henry Fleury "Fluff" passed away unexpectedly at home on Wednesday, November 23, 2022. John was born in Waterville, the son of Law­rence and Alice (Arse­nault) Fleury Sr.
He attended the Waterville schools and upon graduation joined the United States Navy.
John worked for Pinette Roofing and Jacking after the Navy. He loved spending time with family and friends. John was an avid sports fan, especially the Boston Red Sox, Bruins, Celtics and New England Patriots.
John was predeceased by his parents and nephew Pete Fleury.
He is survived by his brothers Paul Fleury and wife Dottie, and Larry Fleury and wife Dianne; nieces and nephews Ross and Beth Hahn, Jody and Glenn Hoelscher, Aaron and Erin Irwin, Larry and Amy Fleury; and many great-nieces and great-nephews Jackson, Eddie, Kara, Missy, and Mahkayla.
There will be a graveside service at Maine Veterans Cemetery, 143 Blue Star Ave, Augusta, Maine 04330, on Thursday, December 15, at 1 p.m. A Celebration of Life will be determined at a later date.
In lieu of donations light a candle in his memory.
DAVID R. ST. PETER
WATERVILLE – David Robert St. Peter, 71, of Waterville, passed away on Monday morning, November 28, 2022. David was born on Jan­uary 18, 1951, in Waterville and was a lifelong area resident.
He graduated from Waterville High School and immediately joined the workforce at Keyes Fibre Company, later known as The Chinet Company and currently known at Huhtamaki. He spent his 38-year career with them working in every department before eventually becoming a lead supervisor in the lamination department. His extensive knowledge and expertise were an integral part of the development and success of that department. He was the one they called on when no one else could figure out a problem on a machine. His genius mechanical IQ was a gift and one that he was too humble to acknowledge. He took great pride in his work as well as in those who worked for him. He took care of his workers, often taking on extra jobs and shifts himself to help them out.
During his younger years David enjoyed fishing, softball, hockey and bowling. He loved the outside and especially enjoyed summers when he was able to rent a camp for his family or just take long drives. He loved pop-ins from his children just to play a mean game of dice or cribbage. His competitive side allowed no special favors for any of them. As he grew older, his choice to spend more time close to home was respected. He loved his westerns, football games and spending time with his wife, children and grandchildren. His love and pride for his family was evident in his eyes during every gathering he went to.
David is survived by his wife of 19 years, Genevieve (Genny) Adams; his three daughters Bridget Jabar and husband Joe, of Belgrade, Nikole Luce and husband Harry, of Fairfield, and Bobbi-Jo Rodrigue, and husband Bob, of Winslow; his son Scott St. Peter and wife Karen, of Waterville; as well as his stepson Jerry Adams and wife Donna, of Fairfield Center; eight grandchildren, Ryan, Justin and Jordan Jabar, Nicholas Comeau, Samuel Whitney, Gabrielle and Sadie St. Peter and Elliot Rodrigue; as well as many nieces and nephews.
He was predeceased by his parents, Robert and Constance (Duperry) St. Peter; his brothers Richard, Danny and Steven; as well as the mother of his children, Bonnie (Kirkpatrick) St. Peter.
At the request of David, there were no visiting hours. The family will hold a graveside memorial and celebration of life in the spring for family and close friends.
For anyone who truly knew David, you knew his heart was big. When he was able, he would do anything for anyone in need. So, for this reason, if anyone would like to donate in David's memory, to the Gabbie and Alice Food Pantry, a charitable organization his granddaughter Gabbie co-founded years ago. Any donation can be sent to George J. Mitchell School, Attn: Kim Taylor, 58 Drummond Ave., Waterville, ME 04901. Checks can be made to the George J. Mitchell School and note food pantry donation in the memo.
BRUCE K. BOURGET SR.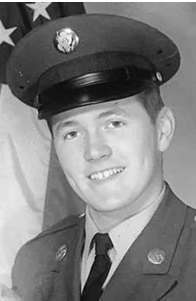 VASSALBORO – Bruce K. Bourget, Sr., 71, of Vassalboro, died Thursday, December 1, 2022, at his home following a brief illness. He was born in Au­gusta on May 10, 1951, the son of Romain J. Bourget and Mildred A. (French) Bourget.
Bruce graduated from Cony High School, in Augusta, in 1971, and immediately enlisted into the U.S. Army with best friend Alton Savage on the "buddy-plan". Bruce then served honorably in the Vietnam War on "King Cobra" gun truck, where he also received the nickname "Frenchie".
He was employed as supervisor in the paint shop at Bath Iron Works for many years. He was previously employed by the Veterans Administration at Togus as a pharmacy tech. Bruce enjoyed fishing, hunting and spending time with family and friends. He was very proud of his Biggest Bucks in Maine patch. And being called "Banky" by his grandchildren when they were little.
Bruce was predeceased by both his parents; his brothers Romeo (Jay) and wife Judith, Romain (Pete) and sister Sylvia.
Surviving is his wife of 50 years, Nancy (Williams) Bourget; a son and daughter-in-law, Bruce K. Bourget II and Stephanie; a daughter and son-in-law, Sylvia and Romeo Roy Jr; his three grandchildren, Alexis Roy and partner Remington Lessard, Rachel Roy and partner Matthew Wozniak, and Mercedes Bourget; brother Oliver and wife Carol Bourget; sister-in-law Judith Bourget, and several nieces and nephews.
Committal prayers with military honors will be offered at 1:00 p.m., on Friday December 9, 2022, in the chapel at Maine Veterans Memorial Cemetery, 163 Mt. Vernon Road, Augusta, ME.
Condolences, stories and photos may be shared at http://www.plummerfh.com.
Responsible journalism is hard work!
It is also expensive!
If you enjoy reading The Town Line and the good news we bring you each week, would you consider a donation to help us continue the work we're doing?
The Town Line is a 501(c)(3) nonprofit private foundation, and all donations are tax deductible under the Internal Revenue Service code.
To help, please visit our online
donation page
or mail a check payable to
The Town Line, PO Box 89, South China, ME 04358
. Your contribution is appreciated!
https://townline.org/wp-content/uploads/2016/06/TownLineBanner.jpg
0
0
Website Editor
https://townline.org/wp-content/uploads/2016/06/TownLineBanner.jpg
Website Editor
2022-12-07 14:11:42
2022-12-07 14:11:42
OBITUARIES for Thursday, December 8, 2022