MARION PELOTTE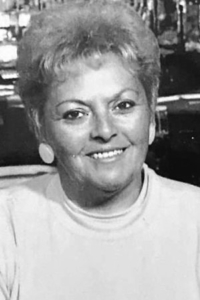 WATERVILLE – Marion "Judy" Pelotte, 77, passed away on Tuesday, January 19, 2021, following a hard and long fight with multiple illnesses. Judy was born on April 21, 1943, in Howland, the daughter of Joseph Walter and Mary Helen (Albert) Belanger.
Judy moved to Passadumkeag and then Old Town before she settled in Waterville. Judy married and had four sons, Jody, Robby, Chad and Toby, who didn't survive childbirth. She worked at Waterville Window Co., in Winslow, and then retired from Scott Paper Co., in Winslow.
Judy enjoyed cooking, knitting, playing cribbage, listening to country music as well as visiting her many friends and family. Her greatest joy in the world was doing things for other people. If you went to visit her at her home, no matter what she had or didn't have, you never left empty handed.
She is survived by her three sons, Jody, of Benton, Robby and his wife, Kathy, of Hallowell, and Chad, of Waterville; her brother, Lawrence Belanger and his wife, Lynn, of Winslow; her sister, Theresa Culbertson, of Old Town; her grandchildren, Annalisa and her significant other, Gendhai, Tanner, Stephanie, Brandi, Dean, Jessica and her husband, Norman; and several nieces and nephews.
A celebration of her life will be held later this year. From the moment Judy was diagnosed with cancer she started donating to St. Jude's Children's Research Hospital to help children in their fight against cancer. Judy loved children and supported St. Jude's for many years.
Condolences may be expressed at http://www.funeralalternatives.net.
If you feel called, please donate in Judy's name to St. Jude's Children's Research Hospital.
RICHARD R. KANE
SOUTH CHINA – Richard R. Kane, 79, passed away on Thursday, January 21, 2021, at his home. Richard was born in Worcester, Massa­chusetts, on April 3, 1941, the son of George H. and Jeannette (Buron) Kane.
He attended schools in Worcester and graduated from Commerce High School in 1959. Richard dated Elizabeth in high school and they married in July 1959.
After high school, he went to work for Bianchie Tile Co. until 1981. Richard and Elizabeth raised four children. They bought a house in Shrewsbury, Massachusetts, and lived there until 1981 before moving to Augusta later that year and building a home on Three Cornered Pond.
Richard went to work at Digital Equipment Corp., in Augusta, for 23 years, which later became S.C.I., and was still installing tile on the side. He was a very hard worker. He loved fixing up his houses, planting a garden and flowers. After the children were married, they sold their house and moved to China. He retired but then decided to go back to work for Lawson's Property Service Co., until 2016.
Richard and Elizabeth spent many summers at Pemaquid Point Campground, having a seasonal site there. They met many friends there over the years. They loved going to the Pemaquid Lighthouse every night just to listen to and watch the waves crashing over the rocks.
Richards's greatest joy was their family gatherings and going to his grandchildren's soccer and field hockey games, dance recitals and Boy Scout functions with his grandson. Richard looked forward to his fishing trips every fall with his Digital friends up to East Grand Lake. He also loved watching the Boston Bruins and NASCAR.
He was predeceased by his parents; his brother, George P. Kane; and his son, Richard R. Kane.
Richard is survived by his wife of 61 years, Elizabeth F. (Smith) Kane, of South China; his children, Candace E. Dieterich and her husband Kevin, of Winthrop, and their son James Lane, of Monmouth; Sharon Kane, of Manchester, and her children Brianna LaChance, of Mount Vernon, and Tara Moulton, of Augusta; Carolyn Allen, of South China, and her children Angelica, of Vassalboro, and Allyson, of North Dakota; and their father Glen Allen Jr., of Vassalboro; his sister, Patricia Laganelli, of West Boylston, Massachusetts; a brother, William Kane, of Millbury, Massachusetts; brother-in-law, Paul R. Smith and his wife Sandra, of Gulf Port, Florida; also many nieces and nephews; is son-in-law, Kevin Dieterich.
Graveside services will be held in St. Mary Cemetery, Manchester, in the spring.
Arrangements are in the care of Knowlton and Hewins Funeral Home, One Church St., Augusta, where condolences may be shared with the family on the obituary page of the website at http://www.familyfirtsfuneralhomes.com.
Memorial contributions may be made t HealthReach Hospice, P.O. Box 828, Waterville, ME 04903 or to the National Multiple Sclerosis Society, NE Division, 101A 1st Ave., Suite 6, Waltham, MA 04251.
MARY FOLLETT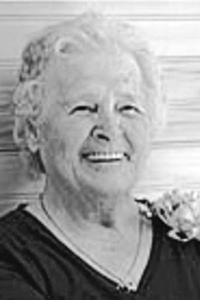 WINDSOR – Mary Follett, 83, passed away Friday, January 22, 2021, at the Alzheimers Care Unit, in Gardiner, where she has resided for the last two years. She had lived in Windsor for the past 55 years. Mary was born July 30, 1937, in Portland, the daughter of James and Margaret Goodall Sr.
She married George Follett Jan. 7, 1956.
Mary worked for the VA Center – Togus in the laundry and retired after 35 years of service.
Mary was a member of the Whitefield Lions' Club, in Coopers Mills, for 30-plus years. She always enjoyed and was very proud of the work she did with this organization. She loved working for them at the Windsor Fair every year and she wanted to be there every day of the fair, she just loved it! She made wonderful friends through this organization. She also participated in the Relay for Life for the American Cancer Society, as she was a lung and liver cancer survivor. She was always ready to support anything she could within her community.
She loved to knit mittens in her early days and crochet dish cloths later in life. The thing she liked best was spending time with her family and friends at camp on Clary Lake. She especially enjoyed the 4th of July celebration and her birthday spent at camp. She always looked forward to having a fish fry with fresh fish caught from the lake by Cracker and Steve York. She loved her daily trips to the post office and Hussey's for coffee where she always entered the door with a smile and a loud "Howdeeee!".
She had a personality that made people want to spend time with her. She had a smile that would light up the room.
She was predeceased by her husband, George; and her sisters, Rita Rowe and Maggie Goodall.
She is survived by her daughters, Nina Bergendoff and husband Gary, from Bowdoinham, and Patty Althenn and husband Rusty, who has been her "son" since his teenage years, from South China; grandchildren, Greg Althenn and his partner Crystal, from Vassalboro, Melissa Althenn and her fiancé Lance, from Augusta, Katie Mcpherson and husband Ethen, from Bowdoinham, Beth Evangelista and husband Tomas, from Florida, and Kay Melba and husband John, from South Carolina; great-grandchildren, Lilliane Herard, Patrick Willis, Hayley and Collin Melba, Savi and Lina Evangelista; brothers, Richard and James Goodall; as well as several nieces, and nephews.
Condolences, stories and photos may be shared through the funeral home website at: https://plummerfh.com/.
In lieu of flowers, donations may be made to either the Whitefield Lions Club, 52 Main St., Coopers Mills, ME 04341 or Alzheimer's Care Unit Day Services Program, 154 Dresden Ave., Gardiner, ME 04345.
KENNETH A. COUTURE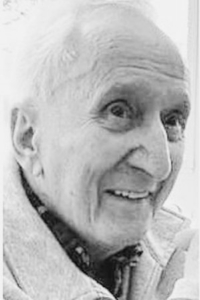 WATERVILLE – Kenneth A. Couture, 91, passed away on Friday, January 22, 2021, following a long battle with a stroke and end stage Renal disease, at Northern Light Continuing Care Nursing Home, in Waterville. Kenneth was born the third child on March 12, 1929, into a family of 13 siblings.
He attended Waterville schools and went on to become an electrician and plumber and received a master's in electrical work. He joined the family business know as W.A. Taylor, Inc., in Waterville. He always rose above any challenge in his lifetime, whether it was his home or work life.
On May 2, 1948, he married the former Marie Rose Tardiff, and they were married 64 years. They were the proud parents of five children.
Kenneth is surrived by his sons, Raymond and wife Pamela, Donald and wife Barbara; daughter, Cathy Simpson and former husband David (predeceased), Cheryl Rood and husband Duane; son, Richard, (predeceased) and his surviving wife Sandra; 11 grandchildren; 17 great-grandchildren and one great-great-grandchild; siblings, Rita Cormier; Betty DeRaps; Genny St. Peter, Norma Stankevitz; Eugene and wife Judith; Harvey and wife Renette; James and wife Enola; several cousins, nieces and nephews.
Kenneth was also preceded in death by his parents, William and Elizabeth Couture; brothers, William Jr and wife Dorilla; Reginald and wife O'rita, Bernard; and sisters, Cecile Dugas and husband Lawrence; Agnes Pomerleau and husband Frank.
A celebration of Kenneth's life will be scheduled in the spring of 2021.
Memorial donations may be made, in lieu of flowers, to the "Good Shepard Food Bank, 3121 Hotel Road, Auburn, ME 04210; the American Lung Association website, or Beacon Hospice at Amedisys Foundation, 3845 American Way, Suite A, Baton Rouge, LA 70816.
PATRICIA SLEAMAKER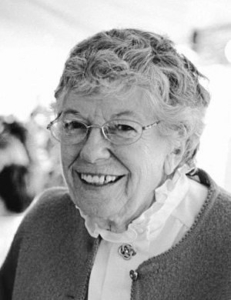 WATERVILLE – Patricia Sleamaker, 89, passed away on Saturday, January 23, 2021. She was born on January 26, 1931, to Warner and Mildred Danforth in Peoria, Illinois. The family later moved east and settled in eastern Massachusetts.
Pat graduated from Boston University and began her lifelong passion for teaching young children in Sudbury, Massachusetts. She took time away from the classroom to raise her own three children and then returned to teaching elementary grades in Keene, New Hampshire.
On July 3, 1969, she married Bill Sleamaker and together they blended two families with a combined seven children (five still at home) and moved to North Vassalboro. Their children were unsure about the old farmhouse into which they were moving or life in a small country town, but in time it all came together nicely. Pat taught fourth grade at Pleasant Street Elementary School, before moving to Brookside School (later renamed George J. Mitchell School), both in Waterville, where she taught kindergarten and first grade.
She retired from teaching in 1995 and enjoyed tending to her flower gardens, water aerobics, and painting. She also enjoyed traveling – to London, China, an Alaska cruise, and many other U.S. destinations. She was a talented artist and seamstress, and loved making a variety of Christmas cookies to the delight of the recipients.
Her health took an unexpected decline in her later years and following a stroke, Pat lived at Lakewood Continuing Care, in Waterville, where she received excellent and compassionate care.
Pat was predeceased by her parents; and three siblings, Warner "Dan" Danforth Jr. and his wife Marge, Rev. Frank "Skip" Danforth, and her youngest sister, Martha Burgess.
She is survived by her husband W.V. "Bill" Sleamaker; her sister Mary Jenkins; and her children, Suellen Sleamaker, of San Francisco, California, Gini (Tom) Mulligan, of Center Strafford, New Hampshire., Jay (Sue) Bradshaw, of Belgrade, Jane Sleamaker Costello (Harvey Rivard), of Amherst, Massachusetts, Betsy Glencross, of Sabattus, Rob Sleamaker (Carol Sullivan), of Underhill, Vermont, and Peter (Maria) Bradshaw, of Keene, New Hampshire; 13 grandchildren and four great- grandchildren.
Her family will hold a celebration of life at a later time.
In lieu of flowers, memorial donations may be made to the Oakland/Sidney Methodist Church, PO Boxs 145, Oakland,ME 04963.
DALLAS M. HODGKINS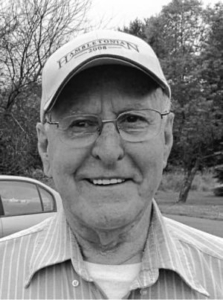 WHITEFIELD – Dallas Mayo Hodgkins, 93, of Whitefield, passed away on Sunday, January 24, 2021. He was born at his family home on West Neck Road, in Nobleboro, on December 30, 1927, the son of George and Ruth (Marsh) Hodgkins.
One of his first jobs, as a teenager, was cutting ice blocks from Damarriscotta Lake. He later went to work for the State of Maine plowing snow, accepted a position at the Damariscotta State Liquor Agency, and advanced to other store locations throughout his career. He and his wife Barbara owned Dal's Lunch, on the Togus Road, in Randolph. After selling the restaurant, he went back to work at the State Liquor Agency where he retired.
Dallas' passions included being part of the Masonic family of the Dresden Lodge #103 for over 50 years, harness racing and playing poker with his friends and family. He loved sharing his life stories and so enjoyed being a character with his jokes.
He was predeceased by his parents; wife, Barbara (Potter) Hodgkins; two brothers, George and Vance Hodgkins, two sisters, Shirley (Hodgkins) Waltz and Nada (Hodgkins) Waltz.
Dallas is survived by five children, Cheryl Sawyer and husband Bill; Greg Hodgkins; Daryl Hodgkins and girlfriend Lori; Doreen Hodgkins; Donna Wendt and husband Chris; four grandchildren, Jayson and Justin Goranson, Jamie Thompson, Brad Snell and eight great-grandchildren; and his sister, Becky Malone.
At his request there will be no visiting hours and a private graveside service will be held at a later date.
Arrangements are in the care of Staples Funeral Home and Cremation Care, 53 Brunswick Avenue, Gardiner, Maine.
Condolences, memories, and photos may be shared with the family on the obituary page of the Staples Funeral Home website: http://www.familyfirstfuneralhomes.com.
In lieu of flowers, donations may be made to the Alzheimer's Association in loving memory of his wife, Barbara; or the Alzheimer's Association, Maine Chapter, 383 U.S. Route One, #2, Scarborough, Maine 04074.
STEPHEN J. LODER JR.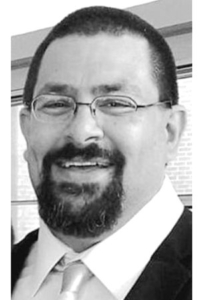 CLINTON – Stephen James Loder Jr., 49, of Clinton, passed away unexpectedly on Monday, January 25, 2021, at MaineGeneral Medical Center, Thayer Unit, in Waterville. Stephen was born in Waterville to Rose Marie (Latulippe) and Stephen Loder on March 3, 1971.
He was married to the former Emily Sears, of Clinton, on October 31, 1998, in Waterville.
He graduated from Waterville High School in 1990. He worked as a cook for Sodexo, at Thomas College, in Waterville, since 2011 and worked part-time in the summer for Pyro City, in Winslow. He had previously worked for Governor's Restaurant, the Waterville Country Club, both in Waterville, Olive Garden, and Kirshners, both in Augusta, and Sodexo, at Colby College
Stephen was known as "the Egg-Man" at Thomas and was loved for his smile, positivity and dedication to his role. He was also a strong supporter of the Thomas athletic programs and could be seen standing on the sidelines or bench at most home games. Stephen was a dedicated father to his daughter, Cecile, attending all dance lessons, and recitals from about 4-years-old until she graduated from high school. Supporting her during the Barrel Races and everything in which she was involved.
Stephen is survived by his ex-wife, Emily Sears, of Clinton; his daughter, Cecile, of Clinton; his two brothers, Jeramy Loder and wife Tammy, of Clinton, and Tobey Loder and wife Heidi, of Fairfield; his aunts, niece and nephews, great-niece and nephew, and many cousins. Stephen was looking forward to his first grandchild due in early July.
Stephen was predeceased by his parents, Rose Marie and Stephen Loder, and grandparents.
A celebration of life will be held in the spring at the convenience of the family.
Arrangements under the direction and care of Dan and Scott's Cremation and Funeral Service, 445 Waterville Road, Skowhegan, Maine 04976.
PAUL E. PARE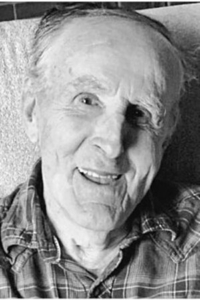 AUGUSTA – Paul E. Paré, 91, died Monday, January 25, 2021, at his home, following a period of declining health. He was born on May 20, 1929, in Vassalboro, a son of the late Ernest and Georgianna (Blouin) Paré.
Paul attended school in Vassalboro. Until he married, he worked the family's dairy farm on Cross Hill Road, in Vassalboro, and with his mother, sold and delivered butter and eggs from the farm to Augusta customers, including the family of his future wife, Lorraine C. Labbé. On June 24, 1952, Paul and Lorraine were married and spent over 67 years of marriage together before Lorraine died on Jan. 17, 2020.
Prior to his retirement in 1992, Paul was the maintenance superintendent at Statler Tissue Company (formerly Hudson Pulp and Paper), in Augusta, where he worked for 40 years.
He was a life member of Le Club Calumet, in Augusta, and served as the club's house chairman for many years. He was a parishioner of St. Michael Parish, at St. Augustine Catholic Church, in Augusta. Paul was an avid gardener who grew a wide variety of vegetables and flowers. He was especially proud of his annual crop of tomatoes. His carpentry and woodworking skills included remodeling the home he shared with Lorraine and their four children and building finely crafted furniture.
Paul was predeceased by a son, Norman Paré; his brothers, Alphonse and Robert Paré; and his sisters, Marie Blanche Burchell, Marie Rose Fortin, Madeline Sanborn, Josephine Lavallee, Roselia Violette, Merilda Poulin, and Beatrice Pomerleau.
He is survived by his daughter, Anne Marie Paré, of Augusta; his son, Paul E. Paré, Jr. and daughter-in-law Bev, of Dixmont; his daughter, Rita J. Paré-Peters, of Waterville; grandchildren, Shane Paré, of Houston, Texas, Jak Peters, of Waterville, Chrissy Paré, of Miami, Florida, and Nick Paré and his wife Alison and their daughters, Addy and Izzy, all of Topsham; sister, Rita Glidden; sister-in-law, Jeannine Paré; and brother-in-law, Bert Ayotte; and several nieces, nephews and cousins.
There will be no public visiting hours or public services. Burial will be in the spring in Holy Family Cemetery, Townsend Road, Augusta.
Arrangements are under the care of Plummer Funeral Home, 16 Pleasant St., Augusta, Maine.
Condolences, photos and stories may be shared at http://www.plummerfh.com.
Those who desire may make donations in Paul's memory to MaineGeneral HomeCare and Hospice, P.O. Box 828, Waterville, Maine 04903.
SARA M. PRATT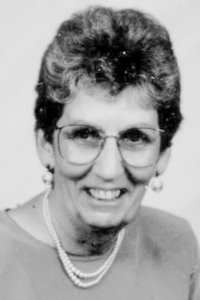 WINDSOR – Sara Mitchell Brown Pratt, 94, passed away on Monday, January 25, 2021, in Farmington. Sara Mitchell Brown Pratt was born during a blizzard at the family farm in Princeton, Maine, on April 1, 1926, the day after her mother arrived back in Princeton by train from Florida. Sara was born to C. Elwood Brown and Marjorie (Mason) Brown and was the second of three daughters.
Sara grew up on the family farm driving tractors and working the gardens with her father. She attended the Princeton, Maine, school system graduating in 1944, honorably completing the college course of study. She was the senior class treasurer as well as the business manager of PHS newspaper and yearbook. Many of Sara's classmates and friends served in World War II.
Sara studied home economics at the Farmington State Normal School, now known as the University of Maine at Farmington, from 1944 to 1946. She happily left college upon the return of her high school sweetheart, Harold J. Pratt, who had arrived home from his distinguished service overseas with the Army Ranger Special Service forces.
On September 29, 1946, Sara married Harold J. Pratt, son of Earl and Mona Pratt at the home of her parents in Princeton.
Sara and Harold had two sons, Michael D. and Elwood G. Sara and Harold lived in Augusta and Gardiner and in 1954, they moved into the family home on the Griffin Road in Windsor.
Sara was civically minded; very active in the Eastern Star becoming a Grand Officer. She and Harold were members of the Windsor Grange and always highly involved in the churches they attended. She taught Bible school and youth group. In her later years, Sara hosted a Bible study group in her home.
Sara's last months were spent at the Woodlands Assisted Living Home, in Farmington.
Sara's long life spanned ten decades of rural Maine living. Sara had a quick wit and a fierce independence. Sara attributed her good health to a life of clean living devoted to God. Providing healthy meals for her family was especially important. Growing a large vegetable garden, preserving the bounty, baking from scratch, cooking what the "boys" had harvested while fishing and hunting, and stretching a dollar were perfected talents.
Sara appreciated a well-set table and took great pride in hosting holiday celebrations. Picnics were a beloved year-round recreation, especially lakeside. She loved to sew and made gifts of clothing, quilts and stuffed animals. Sara's flower gardens were something to behold. There was always room for a cherished family dog.
She enjoyed a hot cup of tea, reading her Bible, and rooting for the Red Sox. Sara was a true Matron, especially dignified and respectable whether in dresses or denim.
Sara was predeceased by Harold Pratt, her husband of 65 years, parents, C. Elwood and Marjorie, sisters, Florence H. Bailey and Eleanor M. Curtis.
Sara is survived by her sons, Michael D. Pratt and wife Laureen (Nadge) Pratt, of Weld, Elwood G. Pratt and wife Victoria Pratt, of Windsor; grandson, Jerrod M. Pratt, of Washington; granddaughter, Julie A. (Pratt) Bartlett and husband Nathan, of New Sharon; great-grandchildren, Grace S. Pratt, Joshua H. Pratt, Abigail R. Bartlett and Elias M. Bartlett; step-grandchildren, Steven Furrow, Michael Furrow, David Furrow and Joseph Furrow and their families; a brother-in-law, sisters-in-law and many nieces and nephews.
There will be a private family burial service at the Maine Veteran's Cemetery, in Augusta. If Covid restrictions are lifted this Spring or Summer, there will be a public memorial service at the Veterans Cemetery.
Condolences may be expressed at http://www.funeralalternatives.net.
Anyone wishing to make donations in Sara's memory may make a contribution to the Shriner's Hospital, or to the Kennebec Valley Humane Society.
BEVERLY M. MEUNIER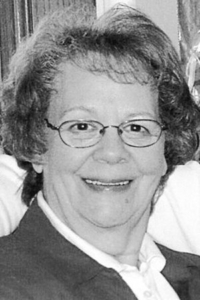 WINSLOW – Beverly "Bev" M. (Witham) Meunier, 74, succumbed to cancer on Tuesday, January 26, 2021. Beverly was born February 8, 1946, the eleventh of 13 children of Archie and Etta (House) Witham.
On May 27, 1961, she married Eugene Meunier. They enjoyed 59 years together. They built their family in Norridgewock for 26 years, then moving to Winslow for 34 years.
She was very proud to get her GED and to go on to take college courses with their daughter at University of Maine Farmington. Bev was a dedicated homemaker, wife, mother and friend. She worked at Labun's and Libby's, in Norridgewock, for a few years. When the family moved to Winslow, she was employed by Dr. Culver and Dr. Waldron's offices. She eventually retired from LL Bean Call Center, in Waterville.
Beverly had an abundance of interests. She loved gardening, canning, her lily flower beds, baking, tole painting and most recently, quilting. But her best quality was her calming demeanor. She was always cool-headed and so reasonable.
She is survived by her husband, Eugene, of Winslow; two sons, Eugene Jr. and wife Kathy, of Norridgewock, Dennis, of Winslow; one daughter, Deedra Fuller and husband Rocky, of Albion; two sisters, Avis Willey, of Waterville and Rosie Wood and husband Don, of Oakland; eight grandchildren; 12 great-grandchildren; and many nieces and nephews; in-laws, Carl Laney, Louise Witham, of Norridgewock; Shiann Witham, of Oakland, Charlotte Higgins and husband Larry, of Sidney, Norman Meunier and wife Polly, Margaret Meunier, of Hickory, North Carolina, Wilfred Meunier, of Skowhegan, and Wayne Meunier and wife Linda, of Mercer.
Besides her parents, she was predeceased by four sisters, Arlene Frost, Doris Kinney and husband Carroll, Maxine Peters and husband Percy, Kathy Warren; six brothers, Archie Jr., Leslie, Maurice, Lloyd, Royce and Roger Witham; two brothers-in-law, Gordon and Ludger Meunier; two sisters-in-law, Cynthia (Meunier) Laney and Agnes (Meunier) Dion.
A graveside service will be held in the Spring at Sunset Cemetery in Norridgewock.
Arrangements under the direction and care of Dan & Scott's Cremation & Funeral Service, 445 Waterville Road, Skowhegan ME 04976.
LAURA E. MOSES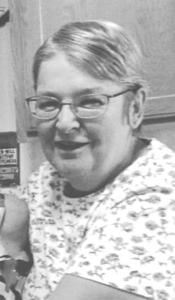 WATERVILLE – Laura E. Moses, 76, of Waterville, passed away unexpectedly at the Maine Veterans Home, in Bangor. She was born April 8, 1944, in Waterville, the daughter of the late Henry W. Moses Sr. and the late Lorette (Albert) Moses
Laura was educated through the Waterville school system; starting at Mt. Merici Academy, in Waterville, and graduated from Waterville High School.
Early in her employment, Laura worked as a cook (a very good cook) at the old Thayer Hospital, in Waterville, before joining the U.S. Army. Laura served for seven years and received several commendations. She was stationed in Nicaragua and Germany as a dietitian. Laura was a veteran that loved her country and enjoyed talking and visiting with other veterans.
In the last few years of Laura's life, she struggled with Dementia/Alzheimer's Disease. She would want to be remembered as she was before this disease stole her mind. She was full of life and love until the end.
Laura was a member of the Corpus Christi Parish, in Waterville. She loved her Lord greatly. She would talk about, "how Jesus would take care of her," and he did and will continue to do so.
Laura was predeceased by her parents; Henry Sr. and Lorette Moses; two brothers, Reny E. Moses and Henry Moses Jr.; and a niece, Deborah L. Moses.
Laura leaves behind two brothers; Roland A. Moses and wife Blanche, of Fall River, Massachusetts, and her twin brother Leo E. Moses and wife Leona, of Fairfield; sister-in-law, Kathryn Moses, of Waterville; nephew, Robert L. Moses and family, of Villa Rica, Georgia.
A Mass of Christian Burial was held on Tuesday, February 2, at Notre Dame Catholic Church, 116 Silver Street, Waterville.
Arrangements are under the direction and care of Gallant Funeral Home, 10 Elm Street, Waterville.
An online guestbook can be signed, condolences and memories shared at http://www.gallantfh.com.
Responsible journalism is hard work!
It is also expensive!
If you enjoy reading The Town Line and the good news we bring you each week, would you consider a donation to help us continue the work we're doing?
The Town Line is a 501(c)(3) nonprofit private foundation, and all donations are tax deductible under the Internal Revenue Service code.
To help, please visit our online
donation page
or mail a check payable to
The Town Line, PO Box 89, South China, ME 04358
. Your contribution is appreciated!
https://townline.org/wp-content/uploads/2019/07/Town-Line-Website-banner-v3-1030x206.jpg
0
0
Website Editor
https://townline.org/wp-content/uploads/2019/07/Town-Line-Website-banner-v3-1030x206.jpg
Website Editor
2021-02-03 13:42:30
2021-02-03 13:42:30
OBITUARIES for Thursday, February 4, 2021