OBITUARIES for Thursday, February 6, 2020
ROBERT A. ARCHER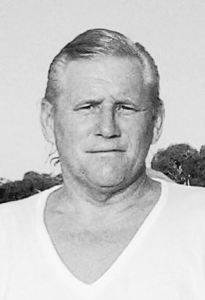 CLINTON – Robert A. "Flat" Archer, 58, of Clinton, passed away on Tuesday, January 14, 2020, following a six-week long hard, courageous battle resulting from a tragic car wreck, in which he was a passenger. Robert was born March 3, 1961, in Brewer.
He spent his childhood and dug his roots in Clinton. As a young teenager, Robert moved to Florida with his mother and began to build his life there. He met Mina Curry, and they had a daughter, Rachael. While living in Florida, Robert began his career as a mason by trade, and was very skilled in what he did. Upon his return to Maine in the early 1990s, Robert continued to work as a mason and built a life doing the things he loved; fishing, hunting, listening to music and spending time by the ocean. He eventually met his girlfriend of 15 years, Becky Littlefield, while attending the East Benton's Fiddler's Convention.
Robert was always in a good mood and always genuinely happy to see you. He made friends wherever he went, and had a large network of friends who will miss him terribly. He thought of his friends as his family, and his close friends like his brothers. Robert valued what it meant to be a friend and would do just about anything for his friends, and because of this you knew when you were considered one of "Flat's friends".
Robert is survived by daughter Rachael Baker and her mother Mina Curry, of Florida; father Roger Archer, of Brewer; longtime partner Becky Littlefield, of East Benton; and lifelong friend and brother, Andrew Fitzpatrick, his wife Melody and their daughters, Amanda and Alisa, all of Clinton; several stepchildren whom he never considered "step," Laura Weiz, Lisa and husband James Selson, and Brian Baker, all of Florida.
Robert is predeceased by his mother, Eleanor (Drew) King and her husband Bill, of Clinton; and a stepson, Dale Baker, of Florida.
A burial and celebration of life will be planned for this spring and announced at a later date.
JACQUELINE G. CARTER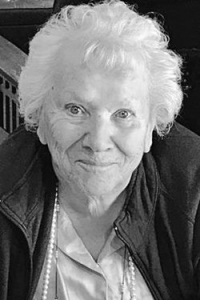 WATERVILLE – Jacqueline (Giguere) Carter, 87, passed away on Saturday, January 25, 2020. Jackie was born in Waterville on March 22, 1932, one of seven children born to Joachim and Olivine (Tardif) Giguere.
Jackie was a caretaker for many years, first with her own nine children and then her husband who was diabetic and required a lot of care. Once he passed, Jackie was rarely found home. Before the days of cell phones, she'd jump in her car and go dancing for hours, even requiring a hospital visit after one particularly hot July 3 street dance.
Jackie was predeceased by her parents, husband Donald Carter, and two brothers and three sisters.
She is survived by her sister, Priscilla (Giguere) Roy and her husband Edmond; her children, daughter Deborah Crain, of Arizona, son Dominic Carter and wife Michelle, of Winslow, son Robert Carter and significant other Kimberly Juskevice, of Thorndike, son Henry Carter and wife Sharon, of Albion, son Joel Carter and wife Doris, of Winslow, daughter Ann Stevens and husband Bruce, of Calais, daughter Rose Pelletier and husband David Lawrence, of Manchester, daughter Pauline Trask and husband Randy, of Oakland, and son Anthony Carter and wife Janice, of Norridgewock.
As Jackie was famous for saying, "I didn't start the world, but I'm ending it!" She lives on in her many, many grandchildren, great-grandchildren, nieces and nephews.
A graveside service for Jackie will take place at St. Francis Cemetery, Grove St., Waterville, this spring.
LILLIAN M. CROMMETT
AUGUSTA – Lillian M. Crommett, 99, died Saturday, January 25, 2020, at the MaineGeneral Rehabilitation and Nursing Care Center at Gray Birch. She was born in Worcester, Massachusetts, on April 20, 1920, a daughter of the late Harry H. and Hazel (Clark) Brooks.
Mrs. Crommett was a graduate of Erskine Academy, in South China, class of 1940, and was a member of the Seventh-day Adventist Church, in Farmingdale.
She was a homemaker for most of her life and had been employed at Hussey's General Store, in Windsor, for many years.
Mrs. Crommett was a life member of the Order of the Eastern Star.
She was pre-deceased by her husband, John H. Crommett, Sr.; a son, Stanley G. Crommett; her three brothers: Harry, George and Stanley Brooks and two sisters: Bertha Pelton and Viola Brooks.
Mrs. Crommett is survived by her son, John H. Crommett, Jr. and his wife, Carolyn Neighoff, of Augusta; a sister, Eleanor Hines, of California; several grandchildren, great-grandchildren, great-great-grandchildren and many nieces, nephews and cousins.
At her request, there will be no public visiting hours.
Following cremation, a memorial service will be held on Sunday, February 9, at 2 p.m., at the Seventh-day Adventist Church, 584 Main St., Farmingdale. Burial will be in the spring in Chadwick Hill Cemetery, China.
Those who desire may make donations in Lillian's memory to: Seventh-day Adventist Church, 584 Main St., Farmingdale, ME, 04344.
Arrangements have been entrusted to Plummer Funeral Home, 16 Pleasant St., Augusta, ME.
Condolences, photos and stories may be shared at www.plummerfh.com.
MARK S. LOUBIER

WINSLOW – Mark Steven Loubier, 60, passed away peacefully on Saturday, January 25, 2020, at Massachusetts General Hospital. He was born in Waterville on August 17, 1959, the son of Eugene "Babe" and Verna Loubier.
Mark graduated from Winslow High School in 1977. In 1986, after years in the drywall industry, he began a 33-year career at the S.D. Warren Paper Mill (now Sappi Fine Paper), in Skowhegan, that culminated with his retirement in 2019.
Mark loved to hold court in his backyard for friends and family with a seemingly endless repertoire of terrible (incredible) jokes and a cigar in hand. He also enjoyed muscle cars, working on engines, and even had a brief stint competing in the local truck pull circuit. He was an avid Bruins, Red Sox, and Dallas Cowboys fan and loved to talk about decorated athletes of years past, his favorite being the great Bobby Orr. More than anything though, Mark loved to spend time with his grandchildren and would proudly discuss what exceptional little people they are becoming.
He is survived by his wife of 37 years, Lucie (Michaud); sons Adam (Mindy) Loubier, Benjamin (Heather) Loubier, and Nathan Loubier; his grandchildren Mikayla, Patrick, Lauren, and Lacey; his sister Donna Birt (and partner Michael Christiano), and his sister Ruth (Daryl) Schoellkopf; his mother and father-in-law Ann and Roland Michaud; his sister-in-law Tess (Don) Carter, and brother-in-law Michael (Karen) Michaud; and many adoring nieces and nephews.
A funeral service was held at St. John Catholic Church, 26 Monument St., Winslow on February 3.
DORA MAE MICHAUD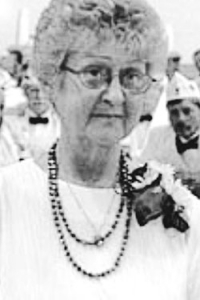 OAKLAND – Dora Mae Michaud, 76, of Oakland passed away on Saturday, January 25, 2020. Dora was born July 26, 1943, in Evansville, Indiana, the daughter of William Hassel and Marjorie Dockery.
In July 1966, Dora married Charles H. Michaud Jr. They spent a lifetime of happiness raising their son, Brian, working for veterans and enjoying each other's company prior to his passing in 2006.
Dora was a busy woman in her lifetime, serving the town of Millinocket on the town council. She was also heavily involved with the Maine Democratic Party.
She was a very active member of the American Legion Auxiliary for nearly 50 years, working her way from the Unit level in Millinocket, through the county and district up to state president. In 1984-85 she and her husband Charles served as State President of the Auxiliary and State Commander of The American Legion, the only husband and wife team to have done so in Maine in 100 years. Dora also served as State President of the La Femmes in 1985-86. Dora retired as the state secretary of the Maine American Legion Auxiliary in 2014, after serving five years in that position. In 2000-2001 Dora served as state president of the VFW Auxiliary.
Dora was sweet, funny, and very giving. She will always be remembered for her dedication to veterans. She enjoyed living life to its fullest, partying with friends and family, camping and spending time with friends. She had a passion for board games, but specifically Yahtzee.
Dora was predeceased by her husband, Charles H. Michaud Jr.; and son, Brian Michaud.
Dora is survived by her grandson, Joshua Michaud; daughter of the heart, Michelle McRae; and Brian's girlfriend, Beckey Washburn, all of Oakland; several nieces and nephews. She considered Beth Michaud-Tillson her "Baby Girl;" special nephews Mikey, Luigi and Jason Michaud.
Family burial will be at a later date.
Arrangements are by Wheeler Funeral Home & Cremation Care, 26 Church St., Oakland, Maine.
An online guestbook may be signed, and memories shared at www.familyfirstfuneralhomes.com
In lieu of flowers, donations may be sent in her memory to the Maine General Hospice, P.O. Box 828, Waterville, Maine 04903.
ETHEL M. HECKMAN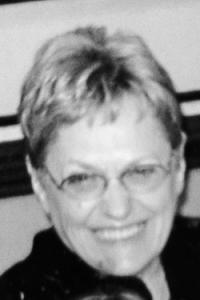 VASSALBORO – Ethel Mae Heckman, 76, passed away peacefully on Sunday, January 26, 2020, at MaineGeneral Medical Center, following a brief illness. She was born in Orono in July 1943, the daughter of Raymond and Ethel (Lyons) Ramsay.
Ethel graduated from Orono High School in June 1961 and married James Heckman in July 1961. She worked in child care and as a nurses aid in her early years and was co-owner, with her late husband James Heckman Sr., of Heckman's Auction Hall, in Benton, and later Heckman's Party Palace, in Waterville. She has worked for Acadia Auto Group for the last 30 years.
Ethel was an avid reader and a lover of music and the theater and loved to dance. She loved animals, lunch with friends, holidays with family and Sunday dinners. She also loved to travel but hated to fly, she became queen of the "road trip" and traveled as often as possible.
Ethel is survived by her sister, Lucretia Smith, of Waterville; her son James Heckman, Jr. and daughter-in-law Leora Mitchell, of Hamden, her son Scott Heckman and daughter-in-law Kia Heckman, of Fairfield, and daughter Traci Bernatchez and son-in-law Kevin Bernatchez, of Vassalboro; her grandchildren Trevor Heckman, Kalib Bernatchez and Jacob Bernatchez, all of Vassalboro.
A celebration of life will be held at a later date.
Arrangements are under the direction and care of Gallant Funeral Home, 10 Elm St., Waterville.
An online guestbook may be signed, condolences and memories shared at www.gallantfh.com.
In lieu of flowers, the family asks that you make a donation to your local animal shelter
KATHERINE G. MORISSETTE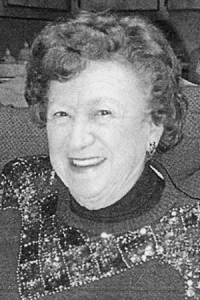 WATERVILLE – Katherine Giroux Achey Morissette, 87, of Jackman, passed away on Jan. 26, 2020, at Woodlands Assisted Living, in Waterville. Katherine "Kate" was born on November 19, 1932, to Theodore and Minnie C. Giroux, of Moose River. After attending school in Jackman, Katherine married Victor Achey on August 28, 1948, at St. Anthony's Church, in Jackman. They had three children: Francis, Viola, and Clayton.
Victor and Kate shared many years together before separating. Kate later married Ernest J. Morissette in May 1976, and resided part-time in Sarasota, Florida, for the winter months, returning to Jackman to live and work over the summers. In her lifetime, Kate waitressed at Henderson's, Briarwood, and Hillcrest, in Jackman, and Windjammer and Shriners, in Florida, and retired after 50 years of waitressing.
Kate was an avid crocheter and created beautiful doilies, dolls, and afghans for loved ones. She loved to play cards, Bingo, horseshoes, pool, cribbage, and enjoyed painting, but loved to dance. Kate was a member of the Ladies Red Hat Society, Garden Club, and Moose River Senior Center.
Katherine was predeceased by her parents; her husband, Ernest Morissette; her former spouse, Victor Achey; and her son, Francis Achey, all of Jackman.
Kate is survived by her son, Clayton Achey and wife, Deborah, of Jackman, and daughter, Viola Nadeau and friend, Guy Brochu, of Skowhegan; 13 grandchildren, Donavan, Robert, Scott, Sylvia, Jennifer, Daniel, Melissa, Jason, Amanda, Michele, Philip, Matthew, and Stephen; 21 great-grandchildren; and two great-great-grandchildren; brother, Ernest Giroux, of Jackman, and sister, Mary Lee Audet and husband Lawrence, of Waterville; along with numerous nieces and nephews; A funeral was held on Saturday, February 1, 2020, at St. Anthony's Catholic Church, 366 Main Street, Jackman.
A spring burial will be held in May 2020 at St. Anthony's Cemetery, in Jackman.
Arrangements are under the care and direction of Giberson Funeral Home and Cremation Services, in Madison and Bingham. To leave a condolence for the family, share a memory, view the online obituary and to share service and obituary information on social media please visit our website at www.gibersonfuneralhome.com.
In lieu of flowers, donations can be made in Kate's memory to the Jackman Community Health Center376 Main StreetJackman, ME 04945.
UNA WITHEE
WINSLOW – Una Withee, 91, passed away at her home, in Winslow, on Sunday, January 26, 2020, following a long fulfilling life. She was born to the parents, Barbara (Brockway) and Earle Simpson, on June 28, 1928, and raised on a dairy farm on Odlin Road, in Bangor.
Una graduated from Bangor High School in 1946. Shortly after her marriage, she purchased her home of nearly 60 years, where her son, Alan, was raised.
Una was a strong, independent, and loving women. She worked for LaVerdiere's warehouse, on Benton Ave, in Winslow, from 1967 to 1993. LaVerdiere's was not only a place of work but a friendly neighbor. She was proud of her hard work and dedication to her career. She made many friends that would last decades after LaVerdiere's closed.
In her free time, and into her retirement, Una loved going to auctions and lawn sales. She was known for her own magnificent lawn sales. Una was always redesigning her home and loved showing off her new flooring, wallpaper, furniture, or holiday decorations. She had a green thumb and was proud of her beautifully manicured landscape.
Una shared many of her passions with friends, family, and her grandchildren. Una spent many of her later years enjoying time with her friends and family. Whether it was going to an auction, the Purple Cow, or an arcade, someone always knew and cherished Una.
Her granddaughter, Lacy, and great-grandchildren Ben and Matthew especially enjoyed their time and lunch dates at Wendy's.
Una was predeceased by her parents, Barbara and Earle Simpson; and sisters, Virginia and Helen.
She is survived by her son, Alan Withee and wife Robin, of Turner; and sister, Ottilie Gray, of Carmel; her five grandchildren, Travis Withee, of Lewiston, Lacy Menchen and husband Chris, of Benton, Jason Withee and wife Audrey, of Bedford, New Hampshire, Dakota Withee and wife Karlye, of Minot, and Noah Withee, of Baldwin; and her seven great-grandchildren, Sara Menchen, Ben Menchen, Owen Withee, Matthew Menchen, Edison Withee, Emmitt Withee, and Alanna Withee.
The family will be having a private celebration of life.
DARLYNE D. LANE
SOUTH CHINA – Darlyne D. Lane, 62, of South Road, died unexpectedly on Monday, January 27, 2020, at Alfond Center for Health, in Augusta. She was born in Augusta on October 14, 1957, the daughter of Duane D. Cowing and Joyce (Glendenning) Cowing.
Darlyne recently retired from the state of Maine after 32 years of service. She was an avid Willie Nelson follower and prolific knitter, providing socks to all her family.
She was predeceased by her parents Duane and Joyce Cowing and brother Douglas Cowing.
Surviving is her husband of 45 years, James M. Lane, of South China; daughter Emily Lane and son Kevin; son Grady Lane and partner Kailyn and children Izzabeya, Mateo and Elias; foster children Sherry and Terry; foster siblings Florence, Robert and Dennis; aunt Jean and uncle Ted Bigos and cousins Patrick and Michael; uncle Mike and aunt Judy Madden and cousin Jonathan; and aunt Evelyn Cowing; nieces and nephews Deanna, Donna, Daniel.
No services are planned.
Burial will be at the Maine Veterans Cemetery, Augusta, Maine, at a later date.
Condolences, photos and stories may be shared at www.plummerfh.com.
JAMES R. BROWN SR.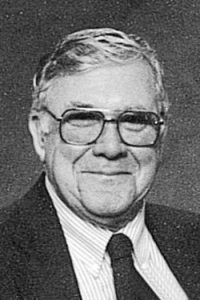 WINDSOR – James Robert Brown Sr., "Jimmy," 80, passed peacefully on Tuesday, January 28, 2020, following a brave battle with Sepsis, at MaineGeneral Medical Center, in Augusta. He was born in Oak Bluffs, Massachusetts, to parents, William B. and Clara (Silva) Brown of Edgartown, Massachusetts on the Island of Martha's Vineyard.
After graduation from Edgartown High School he joined his father in the electrical contracting business of Bill Brown's Electric.
He always had a smile on his face and was willing to help where help was needed, and a serious work ethic which he passed on to his grandsons, especially to Scott.
Jimmy was a Master Mason of 53 years at Oriental-Martha's Vineyard Masonic Lodge A.F. & A.M. in Oak Bluffs, Massa­chusetts.
He was a master electrician in both Massachusetts and Maine and an electrical contractor, operating the business after his father's death until 1999.
Jimmy was a volunteer firefighter in Edgartown, Massachusetts, as well as Windsor, and Whitefield, retiring after a combined total of 50 years' service, joining Edgartown Fire at the age of 16 years.
He was predeceased by his parents, a sister, Jeanann and her husband Curtis Collison III.
He is survived by his wife of 35 years, Linda Brown, of Windsor; a daughter, Polly and her husband, Robert Maciel Jr., of Martha's Vineyard, Massachusetts; a son, J. Robert Brown, Jr. and his wife Teri ,of Edgartown, Massachusetts; a sister, Sandra and husband Dennis Arnold, of Edgartown, Massachusetts; grandchildren: Robyn, Jesse, and Scott Maciel, Michael and Stephen Brown; 10 great-grandchildren, a cousin, Carol Brown, of Ohio; also several nieces and nephews.
A spring 2020 committal with a Masonic burial service at Rest Haven Cemetery, Windsor.
Arrangements under the care of Plummer Funeral Home, 983 Ridge Road, Windsor, ME.
The family suggests memorial donations to Coopers Mills Volunteer Fire Department, P.O. Box 341, Coopers Mills, ME 04341, or a charity of your choice.
LAURIANNE T. FECTEAU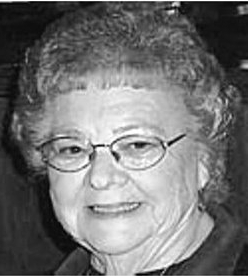 WINSLOW – Laurianne "Lil" T. (Labbe) Fecteau, 90, of Winslow, passed away on Thursday, January 30, 2020, at Northern Light Lakewood Manor, Waterville. She was born in Waterville on March 16, 1929, the daughter of Joseph and Yvonne (Pouliot) Labbe.
Laurianne worked as a stitcher at the C.F. Hathaway Shirt Com­pany, in Water­ville, for over 32 years, retiring in 1976. She was a life member of the VFW Ladies Auxiliary, of MacCrillis-Rousseau, Veterans of Foreign Wars Post #8835, in Winslow.
Laurianne loved to read, sew and was a very dedicated wife taking care of her husband, Adelbert William Fecteau, during his long illness until his death in 2006.
She was a devoted mother and grandmother.
She was predeceased by her parents; husband, Max; two brothers, Gerard and Fernand (Babe) Labbe; her baby sister, Lillian; one stepgrandson, Paul Veilleux.
Laurieanne is survived by her son, Lee W. Fecteau and wife Ghislaine, of China; daughter, Caroline Bernier and her grandson, Lyle Bernier; stepgrandchildren, Louise Clarke and Lise Theriault; and several nieces and nephews.
A committal service will be held at 10 a.m. on Friday, Feb. 7, 2020, in the Chapel of the Maine Veterans Memorial Cemetery, 163 Mount Vernon Rd., Augusta.
Arrangements are under the direction and care of Gallant Funeral Home, 10 Elm St., Waterville.
An online guestbook may be signed, condolences and memories shared at www.gallantfh.com.
In lieu of flowers, donations in her memory may be made to: Servants of Blessed Sacraments, 101 Silver St. Waterville, ME 04901.
CHRISTINE M. WHEELER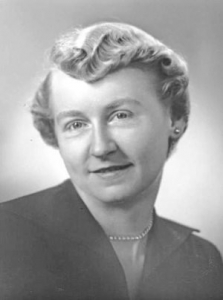 WINSLOW – Christine M. Wheeler, 92, of Winslow, passed away peacefully on Thurs­day, January 30, 2020, at Oak Grove Center, in Waterville. Christine was born in Winslow on July 5,1927, the daughter of the late Roy and Ida (Bennett) Martin.
Christine grew up helping her family on their family farm, on the Albion Road, in Winslow.
Christine attended and graduated from Winslow High School. She then worked for the Sisters Hospital, before moving to Harris Baking Company, both in Waterville, where she met the love of her life. She married Herbert H. Wheeler on July 14, 1956, and together they raised their family.
Christine and Herbert were self-employed over the years. In their younger years they owned and operated Wheeler Poultry and later, The Red Barn, on the Garland Road, in Winslow, where they sold antiques, collectibles, used furniture and housewares for over 30 years. She could often be seen at yard sales or auctions with her husband, searching for that next "treasure" they could share with their customers. Christine enjoyed talking with and helping The Red Barn customers.
Christine loved her family. She enjoyed watching the accomplishments of her sons and later her grandsons. She felt so blessed to be a part of her great grandson's life, too. She especially enjoyed watching school events and attended as many of their sporting events as possible. She loved attending family functions, but she treasured the times when her family just called or stopped by to share what was going on in their lives.
Christine was the humblest and most giving person anyone could know. She was a devoted wife and mother and would do anything she could for her grandchildren. She was a hard worker and never complained about anything and never talked badly about anyone.
Besides her parents, Ida and Roy Martin, she was predeceased by her infant daughter, Jayne Ann; her husband, Herbert H. Wheeler; and her sister, Shirley McPhail.
Christine will be sadly missed by her children, Brian Wheeler and his wife Susan, of Clinton, and Omar Wheeler and his wife Valerie, of Winslow; her grandsons, Chad Wheeler and his wife, Rebekkah, and their son, Arron Wheeler, of Augusta, Corey Wheeler and his wife Laura, of Bucksport, Benjamin Wheeler, of Winslow, and Jacob Wheeler and his wife Alicia, of Unity; her sister, Laura Higgins, of Winslow; as well as several nieces and nephews.
A celebration of Christine's life will be held from 3-5 p.m. on Saturday, February 8, at Lawry Brothers Funeral Home, 107 Main St., Fairfield. Please join the family as they invite guests to share their special memories.
Graveside services will be held in the spring, at Village Cemetery, in North Vassalboro.
An online guestbook may be signed, and memories shared at www.familyfirstfuneralhomes.com.
Arrangements are by Lawry Brothers Funeral & Cremation Care, 107 Main St., Fairfield.
In lieu of flowers, donations made be made in Christine's memory to Benton Falls Congregational Church, c/o David Gagnon, 299 Eames Road, Winslow, ME 04901.
Responsible journalism is hard work!
It is also expensive!
If you enjoy reading The Town Line and the good news we bring you each week, would you consider a donation to help us continue the work we're doing?
The Town Line is a 501(c)(3) nonprofit private foundation, and all donations are tax deductible under the Internal Revenue Service code.
To help, please visit our online
donation page
or mail a check payable to
The Town Line, PO Box 89, South China, ME 04358
. Your contribution is appreciated!
https://townline.org/wp-content/uploads/2016/06/TownLineBanner.jpg
0
0
Website Editor
https://townline.org/wp-content/uploads/2016/06/TownLineBanner.jpg
Website Editor
2020-02-05 14:09:19
2020-02-05 14:09:19
OBITUARIES for Thursday, February 6, 2020