LORRAINE ANDERSON
CHELSEA – On Dec. 2, 2019 at the age of 78, Lorraine Anderson passed away on Monday, December 2, 2019. Lorraine was born July 11, 1941, in New Castle, New Brunswick, Canada, the seventh of nine children born to Evelyn F. Legere and Marcel Legere.
The date of her death was very special to Lorraine and her husband Ken for it also marked their 58th wedding anniversary.
She is survived by her husband, Kendrick Anderson; and two children, son Kendrick L. Anderson and his wife Lisa; daughter Karen Howard and her husband Joseph; as well as her two grandchildren, Myles Roche and Elizabeth Hart and her husband Nolan.; brothers, Alfred Legere and his wife Nancy, of Maine, Marcel (Charlie) Legere and his wife Debbie, and Eugene Legere, all of Massachusetts; sisters, Lila Castonguay, of Massachusetts, Rose Gemme, of Iowa, and Janet Binns and husband Dennis, of Maine; brother-in-law, Levi Anderson, of Florida, and sister-in-law, Edith Felio, of Massachusetts; as well as many nieces and nephews.
She is predeceased by brothers, Paul Legere and Henry Legere.
A memorial service was held to celebrate Lorraine's life at the Kingdom Hall of Jehovah's Witnesses on December 14, 2019, in Augusta.
SARA A. BARD
WINSLOW – Sara A. Bard, 71, passed away on Wednesday, December 25, 2019, at the Alfond Center for Health, in Augusta, following a brief illness. She was born in Winslow, April 26, 1948, the daughter of Maurice Berard and Nellie E. (Anketell) Berard.
She attended Winslow public schools. After graduating from high school, Sara married the love of her life, Lucien "Bob" Bard. They spent 52 years together, enjoying their camp on Pattees Pond, in Winslow, and then camping at Green Valley Campground, in Vassalboro, where they made many new friends.
Sara was employed for many years in the kitchen at Mount St. Joseph Nursing Home, in Waterville. Sara and Bob made several trips to Georgia to visit her brother Peter and his family. Sara liked to go to yard sales and could always spot a bargain. Sara also enjoyed spending the holidays at her brother-in-law and sister-in-law, Emile and Caroline's house with their family. She especially enjoyed watching the children open gifts on Christmas Eve.
Sara was a loving wife and aunt to several nieces and nephews. She will be sadly missed by her family, friends and dog, Happy.
She is survived by her husband Lucien "Bob;" her sister-in-law Julie Berard; and several nieces and nephews.
Sara was predeceased by her parents; and her brother Peter Berard.
In accordance with her wishes she will be cremated and a private burial will be held at a later date.
DAVID M. WENTWORTH JR.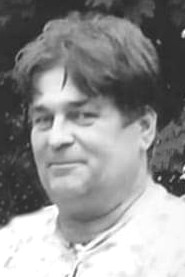 VASSALBORO – David M. Wentworth Jr., 58, passed away Monday, December 30, 2019, at his home, in Vassalboro. He was born March 5, 1961, in Skowhegan, the son of David M. Sr. and Stella (Millett) Wentworth.
He graduated from Skowhegan Area High School in 1980. David grew up in Kittery and York as a young boy and moved to Skowhegan in the '70s. Currently he worked for C&J Bus Service, in Rollingsford, New Hampshire. He worked on Indian and Harley motorcycles. He joined the National Guard in 1978, and served until 1984. He worked from 1985 to 1991 as a mechanic and was exceptional in his craft. He also worked construction for Sesco, in Massachusetts and New York. David ended up going to work for Terry Bennett, restoring antique cars; he could do anything. He was a "jack of all trades and a master of all." David enjoyed motorcycles, cars building projects, all activities with his one and only grandson that meant the world to him, traveling, movies, boating and catching up at breakfast with friends at Black Bean Café, in Rollingsford, New Hampshire.
David is survived by daughter, Natasha Clements, of Smithfield; grandson, Ayden Poirier, of Smithfield; father David Wentworth Sr., of Skowhegan; two sisters, Kathi Wentworth, of Gardiner, Kellie Aguilar, of Iowa; two nephews, Dalton Eldridge, of El Paso, Texas, Khristopher White, of Arizona; two great-nephews, Kamryn B. Forte, of Georgia, Kristopher David White, Jr., of Georgia; cousins, Lori and Mark Gagnon and Ben and Joey, all of Augusta.
A Celebration of Life was held on January 10, 2020, at the Elks Club, in Skowhegan with Rev. Mark Tanner officiating.
In lieu of flowers, friends wishing may make donations in David's memory to the Elks Club, 21 Silver Street, Skowhegan ME 04976 or Maine Veterans' Homes, 310 Cony Street, Augusta, ME 04330.
Arrangements under the direction and care of Dan & Scott's Cremation & Funeral Service, 445 Waterville Road, Skowhegan, ME 04976.
DR. PATRICK BRANCACCIO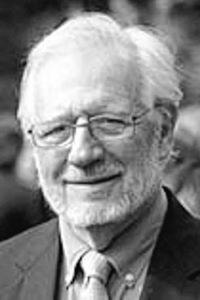 WATERVILLE – Dr. Patrick Brancaccio, 85, died on Tuesday, December 31, 2019, at home.
For 40 years, Brancaccio was a beloved professor of English at Colby College, in Waterville. After his official retirement in 2003, Brancaccio continued to teach students of all ages. Trained in American literature with an expertise in the works of Nathaniel Hawthorne and Herman Melville, he was a longtime chairman of the Colby English Department. He helped to found Colby's Black Studies program, one of the first in the Northeast, which he directed from 1971-1983. Brancaccio also directed the college's program in London for several years.
Brancaccio had near-photographic recall of the knowledge in his imposing library. His scholarly writing ranged from the history of colonialism, to Strindberg in performance, to Edgar Allan Poe's role in the origins of detective fiction.
Pat had a lifelong openness to new ideas and an appreciation for the power of diversity. In 1974, his passion for African literature led to a Fulbright fellowship to teach at the University of Madagascar. Accompanied by his wife, the late Ruth Brancaccio, and his three children Lisa, Peter, and David, Pat and family experienced a fascinating year punctuated by a coup d'etat and martial law.
Patrick Brancaccio was born in the Gravesend neighborhood of Brooklyn, New York, in 1934, the first of four children. His father, who emigrated from Italy, delivered laundry in Brooklyn. From the age of 11, Pat helped on the route and kept the accounts. He attended Brooklyn College while living at home and studying in his basement. Pat was the first in his family to earn a college degree. He later received an MA from Ohio State and a PhD from Rutgers. For a time, he taught in New York City public schools and was a sales rep at a New York publishing house. With Ruth, a teacher and theater director, he traveled the world ranging from Tanzania to Scotland and points in between. For nearly two decades they owned a small house in Saint-Thibery, France, where they welcomed many visitors from Maine and beyond.
After losing Ruth, his wife of 46 years, to cancer in 2004, Pat married writer Kate Cone in 2010 and the travels continued. They explored Venice, Bologna, Florence and Rome and loved their forays into the Valpolicella hills to sample wine.
Food played a big role in Pat and Kate's life, with Kate learning to master Italian dishes for Pat's discriminating palate. Each Christmas Eve, they planned and sourced a traditional Feast of the Seven Fishes crowned with Pat's amazing tiramisu for dessert.
Pat drew great energy from teaching Colby students during the January program in Verona, Italy, which he directed for 13 years. He joked that he felt like Julius Caesar with a "praetorian guard" as he walked Italian streets flanked by students who were sometimes Colby football players. In recent years, his Friends of the Goldfarb Center seminars at Colby attracted a loyal following of older learners through lectures on eclectic topics such as detective fiction, or food in film. He was also an avid photographer who occasionally exhibited around Waterville.
He is survived by his wife Kate; brother Anthony and wife Ann Brancaccio; daughter Lisa Brancaccio and husband Torben Brooks; son Peter Brancaccio and wife Laura Singer; son David and wife Mary Brancaccio; grandchildren Linus, Stella, Sam, Anna, Madeleine, and Nicholas. Kate's three children consider Pat their step-father, mentor and friend. Samantha Ellyn and husband Nick, Megan Cornwall and husband Hamilton, Burke Hazard and wife Jamie, all will miss Pat tremendously. And Finn, Katie and baby Maxine will miss their "Buppah" sorely.
For those who wish, memorial donations may be sent to the Good Shepherd Food Bank of Maine or the Southern Poverty Law Center.
An online guestbook may be signed, condolences and memories shared at www.gallantfh.com.
DAVID W. SMITH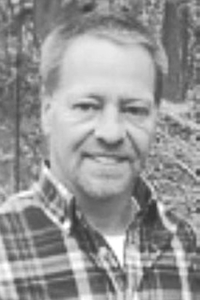 WINDSOR – David W. Smith, Jr., 52, of Windsor, died Saturday January 4, 2020, in Augusta, in an automobile accident. He was born in Augusta October 6, 1967, the son of David Sr. and Mabel (Taylor) Smith. David's partner, Lisa Pelletier, also died in the accident.
He is survived by his children, Timothy Smith, of Windsor, Michael Smith, of Windsor, and Crystal Smith and her partner, Alex Currie, of South Portland; his parents, Mabel Smith and her partner, Richard Weeks, of Augusta, David Sr. and his wife, Karen, of Florida; the mother of his children, Marnie Smith; his siblings, Charlie Erving, Sr. and his wife, Rose, of Augusta, William Erving, Sr., of Augusta, Jack Erving, of South China, Maryann Foye, of Augusta, William Smith and his wife, Deidre, of Florida, Russell Smith and his wife, Tonya, of Arkansas, and Matthew Smith and his wife, Alicia, of Florida; as well as many extended family members and friends; and the lights of his life, his grandchildren, Owen and Maci Smith.
A celebration of life was held on January 11, 2020, at the Windsor Grange.
Arrangements are in the care of Knowlton and Hewins Funeral Home, One Church Street, Augusta.
Memories, condolences and photos may be shared with the family on the obituary funeral home obituary page at www.familyfirstfuneralhomes.com.
DANA L. FIELDS
SIDNEY – Dana Loren Fields, 82, formerly of Palmyra, died Saturday, January 4, 2020, at a Waterville health care facility. He was born February 22, 1937, in Fort Fairfield, a son of Elbert and Kathleen (Doughty) Fields.
He moved with his family to Palmyra in the spring of 1940 where his father operated a garage. Dana helped keep the garage clean and enjoyed the company of the clients. Dana graduated from Maine Central Institute, in Pittsfield, class of 1955. He was encouraged to seek higher education by his 4-H leader Helen Johonnett. He matriculated at the University of Maine in Orono and graduated in 1959 with a degree in sociology.
He taught a variety of subjects in his first year of teaching at Harmony High School and coached the girls basketball team. The next year he taught English, his favorite subject, as well as being the lay pastor of the Clinton Methodist Church.
In the fall of 1962, the headmaster of Maine Central Institute, in Pittsfield, Edward Stanley, hired him to teach English and be a dormitory master. He remained at MCI for four years, resigning his position to study at Boston University, graduating in 1966 with a master's degree in secondary school administration. Dana was hired as the last principal of Besse High School, in Albion, in August 1966, where he also taught English. He lived with his family in Albion for 27 years. Albion joined SAD #49 in the fall of 1967 and Dana and his students transferred to Lawrence High School, in Fairfield. He continued to teach two more years before he was asked to fill a positon in the guidance department. He gladly accepted and remained a counselor there until his retirement in 2004. He enjoyed working with teenagers and was thoroughly committed to them, working always for their best interests. He was a loyal member of the faculty and was respected by the administration.
Dana enjoyed life and appreciated people of all ages. Music was an integral part of his life and he believed that it made the world a better, happier place. A committed Christian, Dana was a member of the local church throughout his life. He honored God both in word and deed. He also took delight in his role as father and grandfather.
He is survived by his wife Glennis (Brown) Fields, of Sidney; his son Loren, wife Anjelika and their children Dakota and Darius Fields, all of Augusta; son Mark and wife Samantha, of Avon, Massachusetts.
He was predeceased by his sister and brother-in-law Lois "Min" and Don Savard, sister Reta Fields, sister Shirley Libby and brother-in-law Lloyd, and sister Rachel Spaulding Brenckman.
Services will be held at 11 a.m., Saturday, January 25, 2020, at the Canaan Calvary Church with the Rev. Kevin Brooks officiating. Spring burial will be in the Palmyra Village Cemetery. Those who wish may leave written condolences at www.CrosbyNeal.com
Donations may be made to the Lawrence High School Scholarship Fund for a deserving student.
SANDRA L. REYNOLDS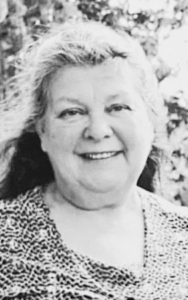 WINSLOW – Sandra Lee Reynolds of Winslow, 72, died peacefully in her sleep on Monday, January 6, 2020. She was born in Waterville on July 2, 1947, to Dolores and Prosper Grenier.
The seventh in birth order of 18 children, Sandra lived a life surrounded by her large family. A Mom to many, Sandra raised four children of her own and played a strong role in the lives of countless siblings, nieces, nephews, grandchildren and friends. Sandy married her best friend, Paul, on September 14, 1974, and after many years as a seamstress for Hathaway Shirt Co., in Waterville, she left work to raise her children, milk cows on the family farm, and operate a vegetable stand. A master homemaker, Sandra was a skilled seamstress, gardener, and antique collector. Anyone who entered her home was welcomed, entertained, and likely fed. She loved music, sunsets, cowboy movies, and being surrounded by family and friends.
Sandra was predeceased by her parents; her sisters Carmen and Debbie, and brothers Bernard (Skip) and Robert.
Sandra is survived by her husband Paul; her children Brian, Eric, Kris and his wife Stephanie, Casey and her husband Michael; her grandchildren Damon, Noah, Kurtis, Jackson, Lexi, Bailey, Jason, Matthew, Boden and Cyrus; her siblings Shirley, Roland, Reginald, Gerald, Joanne, Ronald, Daniel, Donald, Kenneth, Dale, Ricky, Brenda, Michael; and brothers-in-law Gary and Timothy; as well as her nieces and nephews.
You are invited to offer your condolences and share fond memories with the family by visiting Sandra's guestbook at www.veilleuxfuneralhome.com.
In lieu of flowers the family suggests a donation to the: Maine Children's Home for Little Wanderers, 93 Silver Street, Waterville, ME 04901.
ROBERT J. BOLDUC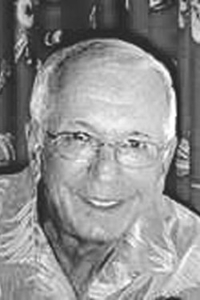 OAKLAND – Robert John Bolduc, 86, of Oakland, passed away peacefully on Sunday January 5, 2020, at Lakewood Continuing Care, in Waterville, following a period of declining health. Robert (Bob) was born May 28, 1933, in Waterville, the youngest of nine children, to Alphonse and Josephine Bolduc.
He graduated from Waterville High School, class of 1951. He served in the U.S. Coast Guard from January 1953 to January 1957. Bob married the love of his life, Marlene V. Begin, on August 18, 1956, at Notre Dame Church, in Waterville. This past August they celebrated 63 years of marriage.
Bob attended Bryant College in Providence, Rhode Island, graduating in 1959. He became a CPA and worked for a CPA firm in Portland for three years. In July 1962, he went to work for Sanders Associates, in Nashua, New Hampshire, which was later bought by Lockheed. Bob and Marlene raised their two children, Karen and John, in Nashua. Bob retired in 1990 as corporate director of finance.
Bob wanted deeply to be a grandfather and his wish came true when they welcomed their granddaughter, Megan, and again later welcomed their grandson, Ryan. He cherished his family. Bob was a very kind, loving and caring person.
Bob enjoyed 29 years of retirement with Marlene, traveling between Maine and Florida. Beautiful family memories were made on Messalonskee Lake, in Oakland, in the summer months. Karen, Dan and their children also loved traveling to Florida in the winter months to see Nana, Grampy and Uncle John. They especially enjoyed family gatherings on Marco Island, Fla.
Bob was predeceased by his parents, Alphonse and Josephine Bolduc; his two sisters and six brothers.
He is survived by his wife, Marlene; a daughter, Karen (Bolduc) Labrie and her husband Daniel of Epping, New Hampshire; a son, John Bolduc of Naples, Florida; a granddaughter, Megan Labrie, of Manchester, New Hampshire; a grandson, Ryan Labrie and his wife Andrea, of Concord, New Hampshire; sister- in-law, Connie Bolduc; and many nieces and nephews.
The family would like to thank the nurses and staff at Lakewood Continuing Care for the excellent care and compassion Bob was given.
A Mass of Christian Burial will be held later this Spring at Notre Dame Church, followed by burial at St. Francis Cemetery, in Watereville.
Arrangements are under the care and direction of Veilleux and Redington Funeral Home, 8 Elm St., Waterville. www.veilleuxfuneralhome.com
In lieu of flowers, a donation in Robert's memory can be made to: The Maine Children's Home for Little Wanderers, 93 Silver St., Waterville, ME 04901. www.mainechildrenshome.org.
PETER H. WARMAN
WINDSOR – Peter Henry Warman, 55, of Windsor, passed away unexpectedly at his shop, in Whitefield, on Tuesday, January 7, 2020.
He left this world with a lot more rubber on the roads than when he came in. He will be deeply missed by all those he touched.
A celebration of Pete's life will be held on Saturday, January 18, 2020, at 2 p.m., at the Thompson Community Center, in Union. A full obituary can be found at www.plummerfh.com, where condolences, photos, and stories may be shared.
Responsible journalism is hard work!
It is also expensive!
If you enjoy reading The Town Line and the good news we bring you each week, would you consider a donation to help us continue the work we're doing?
The Town Line is a 501(c)(3) nonprofit private foundation, and all donations are tax deductible under the Internal Revenue Service code.
To help, please visit our online
donation page
or mail a check payable to
The Town Line, PO Box 89, South China, ME 04358
. Your contribution is appreciated!
https://townline.org/wp-content/uploads/2019/07/Town-Line-Website-banner-v3-1030x206.jpg
0
0
Website Editor
https://townline.org/wp-content/uploads/2019/07/Town-Line-Website-banner-v3-1030x206.jpg
Website Editor
2020-01-15 15:21:08
2020-01-15 15:21:08
Obituaries for Thursday, January 16, 2020