OBITUARIES for Thursday, January 20, 2022
HAZEL M. COLE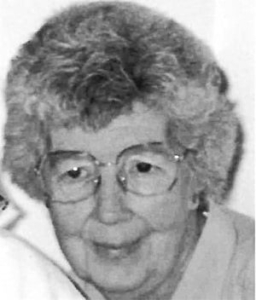 WINSLOW – Hazel Marie (Hamlin) Cole, 95, passed away on Saturday, January1, 2022, at home. She was born March 24, 1926, in Center Vassalboro, daughter of the late Roland Grey Hamlin and Edna Mae (Desmond) Hamlin.
During her school years and after graduating from East Vassalboro Grammar School and Erskine Academy, in South China, she was active in church works and The Youth Group at the Center Vassalboro Community Baptist Church. She was member of the Center Vassalboro Ladies Aid and a member of the Getchell Street Baptist Church, in Waterville.
Hazel was home one week after graduating from Erskine Academy June 1945 and then went to work at W.B. Arnold Hardware Store, on Main St., in Waterville, as a cashier. In January 1946 she went to work for the Waterville Morning Sentinel, on Silver Street, in Waterville, in the circulation department. She retired from the Morning Sentinel in January 1984.
When dating Murray Burpee Cole in 1964, she realized that she may have taken his place as cashier at W.B. Arnold Hardware Store in 1946, because he had left there for a better paying job. Hazel married Burpee on June 12, 1965, at The Center Vassalboro Baptist Church.
Burpee and Hazel raised purebred Boxer dogs, for many years. They took their Boxers, after obedience classes, to dog shows as handlers, bred by exhibitors, etc., and many ribbons were won. Trips were taken to Dog Shows in New Hampshire, Rhode Island, Maine, Massachusetts, and Canada. There were eleven Boxer dogs at the Cole's residence through the years from 1972 to 2015 that were part of the family, and 60 puppies were sold.
Volunteering at nursing homes with their therapy dogs were special days, to help cheer up the patients. Those that loved dogs had their day made happier by a visit. Visiting Togus V.A. Hospital with Tickles or Twinkles their hearing ear dogs, helped to cheer up the veterans.
Boat rides from Boothbay Harbor were always special days for which to look forward.
Hazel liked to sew, knit, crochet, and care for houseplants. She was deeply religious, reading the Bible and devotions daily. She and her husband Burpee enjoyed woodworking and making items for craft shows. Fun times together were had taking their puppies on camping trips to Sewall Campground, in Acadia National Park. She enjoyed the prayers, support, calls and fellowship from members of Getchell Street Baptist Church, Center Vassalboro Baptist Church, and Vassalboro Full Gospel Church.
She was predeceased by her brothers, William Melvin Hamlin and Charles Desmond Hamlin, and sisters Helen May (Hamlin) Greene, Dorothy Thelma (Hamlin) Boynton, Gladys Ruth (Hamlin) Smith, and her husband, Murray Burpee Cole.
Hazel is survived by her sister-in-law, Hazel B. Hamlin, of Ohio; and many nieces, nephews, grandnieces, grandnephews, and great-grandnieces and great-grandnephews. There will be a graveside service in the summer at Howard Cemetery, in Winslow.
Arrangements are in the care of the Lawry Brothers Funeral Home, 107 Main St., Fairfield, where memories may be shared, and an online register book signed by visiting http://www.familyfirstfuneralhomes.com.
MARION REYNOLDS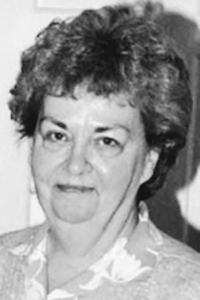 WATERVILLE – Marion Reynolds, 93, of Waterville, passed away on Saturday, January 1, 2022, at Lakewood Nursing Home, in Waterville, following a long battle with dementia. She was born in 1928 in Embden, to Marjorie and Coney Haskell.
She worked for several years as a cook and caregiver for Senior Spectrum. She was a devoted mother and grandmother, always putting the needs of others before her own. Her greatest loves were God and her family. She is survived by her son, Glen Curtis Reynolds; her grandchildren, Glen Chase, Jason Reynolds, Amanda Balogh, Dylan Reynolds, Cyle Reynolds, Rylan Reynolds, and four great-grandchildren.
He was predeceased by her husband, Glen Dallas Reynolds, and her daughters, Donna Chase and Dorothy Reynolds.
There will be a graveside service at Sunset Cemetery, in North Anson, in early summer. Details to follow.
ALBERT B. FRENCH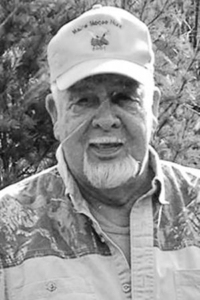 VASSALBORO – Albert B. French, 79, passed away Wednesday, January 5, 2022, at his home. He was born October 11, 1942, in Somerville, oldest son of Herbert French and Marion (Brown) French.
Albert lived a long life of love and generosity that touched every soul he met. His witty sense of humor and passion for story telling would captivate any room. He would never forget a face no matter where he traveled throughout the country.
His long time trucking career began at the young age of 15 in a logging truck and, not to forget, he took his driving test in a loaded pulp truck on his way to the mill for delivery. He gave up his schooling to provide for his family. He eventually built his own business, F & F Enterprises – "Fudd's Outlaws" – a fleet of trucks and trailers which operated throughout the United States. He then dissolved that business and created A & E Transportation which operated for over 15 years, during which he and his wife shared five years as team drivers seeing the country together. He retired at 70 years old from over the road driving as a proud owner operator, and in all that time and all the millions of miles driven he never had an accident.
Albert's passion was also hunting from Maine to Colorado. He was able to enjoy 12 years of elk and mule deer hunting in Colorado. Maine deer hunting started at the very young age of 5 with his father teaching him his knowledge and skills, along with guiding him how to fish at all the favorite spots. He enjoying taking his children and grandchildren to his favorite fishing places and many trips to Canada for those brook trout. The most special place of all was the camp at Shin Pond. Many precious memories were created there over decades with family and friends.
He is survived by his wife of 41 years, Eva (Gould) French; son Jeremy Albert French and wife Becky; daughters Deborah French, Meloney French, Susan (French) Hixon and partner Ric Marshal; 11 grandchildren; and nine great-grandchildren; several nieces, nephews; great-nieces, great-nephews; and several cousins; his sisters, Lena O'Neal and husband Wayman, and Jane Hoffa; and brother Fred French.
He was predeceased by parents, brother Bruce French, sister Sally (French) Page and husband Al Page.
Celebration of life will take place Sunday, January 30, at 1 p.m., at American Legion, Rte. 17, Augusta. Please bring stories to share of this amazing man's life.
Arrangements made by Direct Cremation of Belfast.
CHRISTOPHER HOOD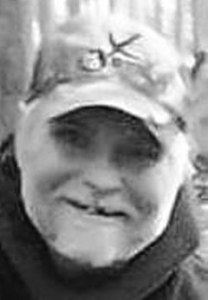 BENTON – Christopher "Chris" Hood, 63, passed away on Thursday, January 6, 2022. He was born to Vernal Hood Jr. and Sylvia (Hodsdon) Hood, in Waterville, on August 30, 1958.
He lived daily by the scripture verse his wife gave him, Psalm 118:17 "I will not die, but live and proclaim what the Lord has done."
He was educated in the Fairfield school system and worked at Cianbro Corp. in Pittsfield, Scott Paper Co. and S.D. Warren, in Winslow. Chris' passion was to teach – archery, hunting, fishing and carpentry, especially to his nephews, and grandchildren. He tried to encourage others to discover their potential. He told many stories of adventures he had with his father and best friend Joe Boucher in his many years in the Boy Scouts from hiking the Appalachian Trail to camping and learning how to cook over the fire, especially his famous peach cobbler in the dutch oven. If anyone went fishing or hunting with Chris, you would know he truly lived out the Boy Scout motto, "Be Prepared", to the chagrin of his wife or grandsons as they lugged his many tackle boxes. Chris loved being outdoors, hunting or fishing. He opened the first indoor archery range in the state of Maine, which he ran with his son Troy and ran a Junior Olympic Archery Development (JOAD) program. He was the second Eagle Scout in Benton and chief in "The Order of the Arrow" at Camp Bomazeen, in Belgrade.
He started "Craftsmen for Christ" carpentry ministry building wheelchair ramps and other carpentry needs at no charge.
His favorite times were trips to camp in Oakfield, with his wife, children, grandchildren, nephews, and especially his dad. There were many stories shared about "The $77 hole". He enjoyed working at Unity Raceway and watching his nephews and brother-in law race. He helped build Temple Academy/Calvary Temple, and was the videographer for the T.V. ministry. His most recent passion was photography, winning several ribbons at local fairs. He and his wife took many rides looking for things to photograph, especially sunsets.
He also attended New Beginnings Church. Chris truly loved his wife Jean of 45 years (high school sweethearts since 1972), his son Troy and his daughter Crystal. Also, his grandchildren always looked forward to his many creative bedtime stories!
Chris is survived by his wife Jean Hood, of Benton; son Troy Hood and partner Dawn; daughter Crystal Stone and husband Joe; father Vernal Hood Jr. and wife Anne; sister Sherry Fernald and husband George; grandchildren Quentin Hood, Alli Hotham, Lydia, Hunter, Gunner Bussell, Isabelle Cuningham, Cassidy Bussell; and great-grandchildren; in-laws Pat, Rose, Lee and aunts, uncles, cousins, nephews and nieces; also by his adopted mom Carla Mayhew and Aunty Rowena.
Predeceased by his mother Sylvia A. Hood and grandson Owen.
A celebration of life will be held at New Beginnings Church, Waterville, January 22, 2022, at 1 p.m.
Arrangements under the direction and care of Dan & Scott's Cremation & Funeral Service, 445 Waterville Road, Skowhegan ME 04976.In lieu of flowers donations can be made to Sportsman Alliance of Maine, 205 Church Hill Road, Augusta, Maine 04330.
COL. MAYO P. MORRIS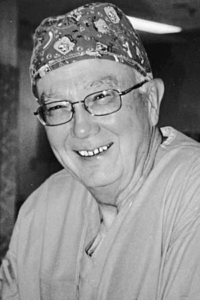 WNSLOW – Col. Mayo Phillips Morris, 81, retired United States Army, passed away on Friday, January 7, 2022. Born October 14, 1940, in Sao Paulo, Brazil, the son of John and Georgia Morris.
Raised on Long Island, he enlisted in the U.S. Army at 18 years old. He proudly served his country for 36 years with tours that include Germany with the 3rd Infantry Division, Okinawa, and Walter Reed National Military Medical Center, before attending the Kings Park State School of Nursing in 1966. Mayo was a devoted health care professional for 37 years as a nurse anesthetist.
In his spare time, he enjoyed flying his Cessna Skyhawk, riding his Harley Davidson, and Skidoo snowmobiles. He was an avid outdoorsman, fisherman and sharpshooter. Mayo was the epitome of a true family man.
He was predeceased by his first wife Diane Hayes, brothers John and Charles, and sister Mary Frangipani.
He is survived by his wife of 40 years, Sue "Susie"; sister Barbara Drummond; his sons Paul, Chris and wife Jennifer, John and wife Markayla; grandchildrren Walker, Kensington, and Ella-Elizabeth.
A Memorial service will be held at First Church, 1 Park Street, in Waterville, on Saturday January 22, 2022, at 11 a.m.
Memories and condolences may be shared with the family at directcremationofmaine.com.
In lieu of flowers, please make a donation in Mayo's memory to the Travis Mills Foundation, 1002 Watson Pond Rd., Rome, ME 04963 or through the website http://www.travismillsfoundation.org/
PETER W. PARKHURST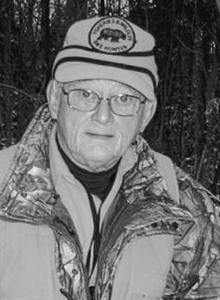 FAIRFIELD – Peter W. Parkhurst, 76, passed away on Friday, January 7, 2022. He was born in Hanover, New Hampshire.
He graduated from Woodstock High School, in Vermont, and received an associate degree in landscape architecture from the University of Massachusetts, Amherst.
Peter went on to serve in the U.S. Navy and was a veteran of the Vietnam War. He retired from Verizon in 2001 after 31 years.
As a young boy, Peter began hunting with his family in the woods of Vermont, a love he carried with him to the woods of Maine. He was active with the United Way and sponsored a Special Olympics participant in skiing at Sugarloaf. He was an avid golfer who accomplished three holes in one and was a member of the Waterville Country Club.
Peter was always puttering in his workshop and gardens. Many of Peter's friends and family are lucky enough to have something from his workshop. His gardens and lawn were immaculate. He loved traveling with his wife, family, and their friends. They traveled to 49 of 50 states and several National Parks. In recent years one of his favorite activities was watching the Tampa Bay Lightning games with Heather and Abbie – texting from Florida to Maine and UNH.
A friend described Peter perfectly as "a strong person, disciplined, organized, proud of his family, and loved life and all its challenges."
Peter was predeceased by his parents, Harold and Olive Parkhurst, his siblings, John Parkhurst, Pauline Parkhurst, and Marjorie Johns.
He is survived by his wife, Linda Parkhurst of 54 years; his daughters Heather Vigue and Kerry Hekl and their husbands, Derek Vigue and Douglas Hekl, respectively; his grandchildren, Abbie and Lucas Vigue, and Parker and Kennedy Gross; his siblings, Bunchie Angel, Harold "Bud" Parkhurst II, and Richard Parkhurst; and his brother and sister-in-law, John and Bonnie West; and many nieces and nephews.
A memorial service will be held this winter in Zephyrhills, Florida, and in the spring in Waterville.
In lieu of flowers donations can be made to the Special Olympics of Maine, 525 Main St., Unit D, South Portland ME 04106.
HARLAND L. WEEKS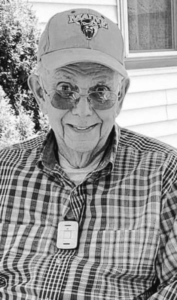 SIDNEY – Harland Lee Weeks, 90, passed peacefully on the morning of Tuesday, December 7, 2021. He was born in Waterville on June 6, 1931, the son of Arnold and Edna Weeks.
He was a graduate of Waterville High School and Thomas College, in Waterville. He married the love of his life Mary, a love that lasted 68 years.
Harland was a proud vet who served in the Korean War as an assistant to the postmaster. He liked to joke that everyone liked him because he was the one who would pass out their love letters.
Upon his return, he worked alongside his dad and brother at A.L. Weeks and Sons – a well respected auto body shop, in Waterville.
In their younger years, Harland and Mary loved to go dancing with the company of their friends.
Always the social butterfly, Harland could be seen walking the streets talking to the neighbors and to anyone who would lend an ear. He enjoyed hunting with his brother Maynard and son Chris. He was a great fisherman and loved to take his grandchildren fishing at their camp in Monson. His grandchildren hold fond memories of sleepovers up at camp – but loved to joke that Harland's snoring would keep them awake and that is how he got the nickname Freight Train Frankie. Harland and Mary loved having their grandchildren at their camp on Great Pond as well. Harland was always thinking of creative ways to keep the kids occupied. He would create different games on the pool table and dart board, and even came up with an eye spy game for the long drive to Monson.
Harland had a love of flowers, and was always proud to show off his blooming buds. He had a green thumb and a blueberry bush that would provide an abundance of blueberries each year. Harland was very involved at The Pleasant St. Methodist church where he served as head usher.
He was predeceased by his wife Mary.
He is survived by his daughter Julie and her husband Bob; grandchildren Tiffany and Danielle and great-grandchildren Avery, Brooklyn, Cole, Landon and Connor; son Chris and wife Janet; grandchildren Amanda and Christopher and great-grandchildren Wyatt and Mikaela; daughter Tammy, husband Roger, grandchildren Timothy and Jonathan, great-grandchildren Hannah, Samuel and Harland; his brother, Maynard and sister-in-law Elizabeth Jensen. There will be a spring service with military honors and burial.
Arrangements are under the direction and care of Gallant Funeral Home, 10 Elm St. Waterville.
An online guestbook may be signed, condolences and memories shared at http://www.gallantfh.com.
In lieu of flowers the family asks that if you wish to donate to the Pleasant St., United Methodist Church soup kitchen, 61 Pleasant St., Waterville, Maine 04901.
MICHAEL R. POULIN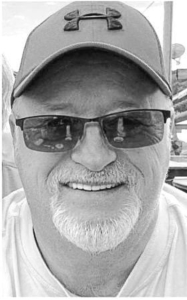 VASSALBORO – Michael Robert Poulin, born in Gardiner, passed away at home following a lengthy battle with cancer.
He was predeceased by his parents Raynold and Joyce (Jones) Poulin and a younger brother Patrick Poulin.
He is survived by his wife of 42 years, Janet Poulin, and two children, Heather Poulin, of Vassalboro, and son Shawn and wife Leah Poulin, of Thibodaux, Louisiana; sister Doreen and husband David Jones, of Jackman; brother John Poulin, of Jackman, and sister Rose and husband Ken Cronin, of Buxton; six grandchildren, D'andre and Mason Marable along with Dominic, Parker, Cooper, and Jordan Poulin; several nieces and nephews.
After graduating from Gardiner High School in 1971, he attended two years at Plus-Gray's School of Business and then joined the U.S. Navy where he served four years. In 1977 he began a job with VA Togus as a janitor working his way up to a supply technician, retiring in May 2016, leaving behind his "work wife" Tonya Picard.
Mike enjoyed playing golf with his favorite adversary, Karen Viens, his sister-in-law.There is a family camp on Sheepscot Lake where all shared several fond memories. The family was graced last year with one more visit to a little piece of heaven in Jackman, at Supply Pond.
Mike also looked forward to the family's annual trip to Boothbay where the family would go to McSeagulls, enjoy drinks and laughs, before heading out to Cabbage Island for a lobster feast and memories that no picture could capture.
A memorial service was held on Friday, January 14, at Staples Funeral Home, 53 Brunswick Avenue, Gardiner. A committal service with full military honors will be held in the Spring, at Maine Veterans' Memorial Cemetery.
Arrangements are entrusted with Staples Funeral Home and Cremation Care, 53 Brunswick Avenue, Gardiner, Maine.
Condolences, memories, and photos may be shared with the family on the obituary page of the Staples Funeral Home website: http://www.familyfirstfuneralhomes.com.
In lieu of flowers, memorial donations may be made to the Harold Alfond Center for Cancer Care, or MaineGeneral Health, by mailing to the Office of Philanthropy, P.O. Box 828, Waterville, ME 04903-0828.
JANICE LaPOINTE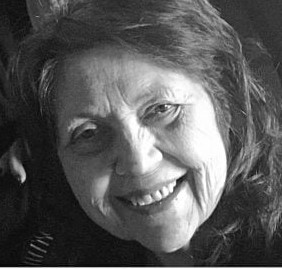 WINSLOW – Janice LaPointe, 71, passed away quietly on Sunday, January 2, 2022, just 10 days away from her birthday. She was born on January 12, 1950, to Ovila and Leone LaPlante.
Janice always wore black, like she was ready for a funeral, when in reality she was the life of the party. She was the nicest, sweetest and most giving person and her energy would light up even the darkest rooms. She had an incredible love for music, with a magical singing voice that was known by many when she was in a band with her brothers and cousin Jeff.
Even though Janice never had full function in her right arm, she never let that stop her. She worked for the Department of Corrections for 30 years as personal director until she retired. Janice's greatest legacy was to love everyone. She never had anything bad to say about anyone. She always insisted that she loved everyone more than they loved her. Towards the end of her life her mind wasn't who she was but her heart was still true and still she would say she loved us more.
Janice is survived by her husband Daniel LaPointe; daughter, Terie; grandchildren Ava, Myles and Lyla; her brothers, Ron and Brian; two sisters, Claudette and Carol.
A Celebration of Life will be held at the MacCrillis-Rousseau VFW Post #8835, in Winslow, on Saturday, January 22, 2022, from 1 – 3 p.m.
Arrangements are entrusted to the care of Veilleux and Redington Funeral Home, please visit http://www.VeilleuxFuneralHome.com to share your condolences and memories.
MARY E. CHASE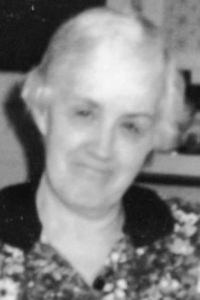 WATERVILLE – Mary E. Chase, 83, of Waterville, passed away on Monday January 3, 2022. She was born on January 22, 1938, in Waterville, the daughter of William Chase and Marguerite Griffin. She was raised in Fairfield and educated in the Fairfield school system.
Mary was known for her care of others throughout her life. She spent a number of years providing housekeeping services and childcare to many families. As the eldest, she took on the role and responsibilities of helping out with her younger siblings. Later in life when nieces and nephews arrived, she played an active role in their lives as well. She spent hours traveling all parts of the state to attend activities that her family was involved with, whether it was a sporting event, band competition or a dance recital, "Mae" took the time to show family they were important. She was also a social butterfly and enjoyed catching up with old friends and extended family whenever she could. She loved to dine out and frequent her favorite restaurants.
Mary was an avid reader and enjoyed keeping up with current events by reading the newspaper daily and watching her favorite newscasts. She was also a New England Patriots fan and loved to watch the games with her brother. Mary was an animal person and enjoyed bird watching along with spending time with her beloved cat "Maggie".
Mary was predeceased by her father, William Chase, mother Marguerite Griffin, stepfather Ross Griffin Sr., and her sisters Marjorie Chase, Marguerite Bickford and Marisa Griffin.
She is survived by her brother Ross Griffin Jr., of Waterville; nieces and nephews, Jeri Hume-Cole, husband Chris Cole, Christian Trott and fiancée Kayla McKenna and daughter Lillian Bernardini, all of Waterville, Bobby Young, of Portland, Sarah Albert, husband Jeff Albert and their four children, Joseph, Anna, Elizabeth and David Albert, all of Wayne, Damien Benoit and wife Becka Benoit and their daughter Anaya Benoit, all of Waterboro.
A spring burial will take place at the Maplewood Cemetery, in Fairfield, with a date to be determined.
In lieu of flowers, donations can be made to the Humane Society Waterville Area,100 Webb Road, Waterville, ME 04901.
SCOTT HORNE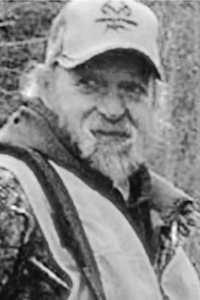 BENTON – Scott Horne, 55, passed away on Monday, January 3, 2022. He was the son of Ted and Stephanie Danforth (predeceased).
He attended Lawrence High School, in Fairfield, before joining the U.S Army. He served in the Army honorably, completing jump school and receiving expert status in hand grenades. Not a surprise to those that knew Scott. Scott was a lifelong adventurer, living every moment on his terms. To many he was "Superman". Fearless and bigger than life. He was an avid hunter, a member of the Big Bucks Club. He was proud of his venison recipes and could be found cooking up batches of cookies for everyone. He was at home on the ocean lobstering as well as fishing and catching bait on multiple lakes, ponds, and rivers throughout Maine. He was equally at home on snowmobiles and four wheeling trails, loved cruising on his Harley. Gardening was a passion of Scott's. Scott was generous to a fault, both of himself and with what he had.
To those who called him friend or family he was never too busy to do what he could in time of need. Scott just naturally loved animals. Anyone living with Scott knew they would have to share their living space with animals; including but not limited to snakes, turtles, ferrets, lizards, and his devoted "rat pack". Scott also loved children. He was a bigger than life grandfather to both Violet Rose and Hunter Scott. He was known to give young fishermen free bait from his shop. He enjoyed seeing young people outside enjoying the ice, the woods, and the garden. No one having seen Scott in his full Easter Bunny outfit riding his side by side throughout Benton, could ever doubt that there wasn't still a big kid residing in his big heart. His bright blue eyes always shone bright and even in the worst of times he could find a smile and a hug to share.
At the age of 14 Scott joined the Kent Family Farm, in Benton. He remained there until joining the Army. Following his military service he returned to Benton, staying with his Godparents Buddy and Nancy Dow (predeceased). Scott went on to work several places including P B Guide Services, Northern Mattress, and local mills. Twenty-two years ago, he started his own bait business in Oakland known as "Wild Things". He was well respected and sought after in the bait business. He was assisted in his business by his family, as well as his friend Jamie Moore. He was often known to be off on some adventure with his frequent "partner in crime" Will Daggett Jr. His last few summers, Scott could be found out in the hay fields of the Kent Family Farm with his "minions" and riding on the tractor with the one he loved.
Besides his parents and godparents, Scott, was predeceased by his wife Kathy Marie Horne.
He is survived by two children, daughter Dawn Horne and her partner Jason Stow; son Kenneth Violette and his partner Sunshine White; two grandchildren Violet Rose and Hunter Scott; his three sisters, Lucretia Raymond, Laurie Burkett, and Michelle Ring; his aunts and uncles Darlene Rodgers, Dan and Melanie Good, and Vincent Morrison, Larry and Kathy Horne, Ken and Rona Horne, as well as numerous cousins, nieces, and nephews.
A celebration of life will be held Saturday February 5, at 1 p.m., at the Best Western Hotel, Main Street, Waterville, in O'Brien's Banquet Room (formerly known as Pete and Larry's). The family asks that you come with your Scott stories for one last adventure with the one and only Scott.
There will be a full military burial at the Maine Veterans Memorial Cemetery, in Augusta. A date will be forthcoming.
In addition, a memorial event in Scott's honor will be held to benefit children and the outdoors. Look for details on Facebook in the coming future.
LEENA A. KOULETSIS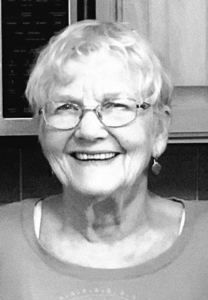 FAIRFIELD – Leena A. Kouletsis (Saikkonen), 87, passed away on Tuesday, January 4, 2022, in Fairfield, from a stroke. She was born June 27, 1934, in Helsinki Finland.
She was a mother like any other, who loved her family more than anything, yet she was unique in so many ways.
From a humble beginning against the back drop of World War II, she told stories of her life that most only read about in a book. With only a high school education, she spoke five languages fluently. She was well read, with a wealth of knowledge. She loved pitting her wit against Jeopardy contestants nightly. She was not only smart but funny, constantly entertaining with her quick wit and humor.
Her sense of adventure and travel led her to England, where she met and married her husband of 65 years, James A. Kouletsis. She was so full of life. Her determination, or as the Finns say, "sisu", showed whenever she set her mind to getting something done. And mind you it always got done.
Although a more daunting task later in life, she never faltered once in 66 years caring for her husband with love, kindness, grace and dignity until his passing. Her ability to create something out of nothing using her imagination and ingenuity made many a successful kid's or grandkid's costume, or a gourmet "space pot" meal. She was always in motion, nicknamed "Quickafoot".
RONALD H. CUMMINGS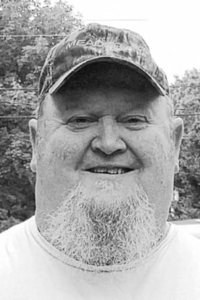 SIDNEY – Ronald H. Cummings, 73, of Sidney, Maine, passed away on Tuesday, January 4, 2022, following a courageous battle with cancer. He was born September 29, 1948, the son of Russell and Marilyn (Keene) Cummings.
Ron graduated from Williams High School, in Oakland. He married his high school sweetheart Linda (Brann) and they were married for 55 years.
Ron worked for Central Maine Power Co. for 40 years.
Ron loved spending time with his family, fishing, camping, hunting. One of his greatest passions was his commitment to give the kids of Sidney the opportunity to participant in athletics. He volunteered countless hours coaching and organizing for the Sidney athletic association. Through his battle with cancer he would still go to the ball field to watch his great-grandson play. He also loved playing fantasy football and baseball with his old buddies form CMP.
He is survived by his wife Linda; sons Tony and Michelle Cumming, Corey and Janet Cummings; daughters Shawna and Thomas Merrow, Tarieann and Mark Sawyer; grandchildren Dylan and Cody and Beth (Roberts) Cummings, Lucas, Ian and Tj Merrow, Austin and Amber Cummings, Miranda, Jake and Justin Sawyer; great-grandchildren Kyle, Alexa, Riley, Skylar, Aubrey, Amelia, Isaac; his brothers and their families and his mother-in-law and brothers and sisters in-law; nephews and nieces.
Arrangements were made by Direct Cremation of Maine where memories may be shared.
A family gathering will take place in the spring time.
JOYCE C. CRONK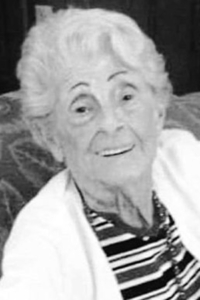 FAIRFIELD – Joyce Carol Elkins Cronk, 85, passed away in her home, in the early morning hours on Thursday, January 6, 2022. Joyce was born in Thorndike, on Saturday, March 21, 1936, to parents Grace and Claire Elkins.
Joyce is a graduate and alumni of Maine Central Institute, MCI, of Pittsfield. She was a member of the American Legion Auxiliary, Benjamin Berry Post #50. For many years she worked as a waitress, a bookkeeper, manager, and a Personal Care Assist, PCA.
All who knew Joyce will remember her by her spunk and sense of humor and surviving many life-threatening and unexpected medical events. Joyce enjoyed crocheting, crossword puzzles, her plastic canvas crafts, wearing her favorite jewelry, her Pepsi and donut sticks, fish chowder, and lobster rolls, making lists, her TV shows, reading books and many entertainment magazines, listening to music, and in her younger years, she loved dancing.
Joyce is survived by her two daughters, Carol Norris, and Janet Moxcey; her grandchildren and great-grandchildren, Melissa French and her husband John, and their three children, Olivia, Jakob, and Trinity French; Aimee Jacques and her husband Edwin, and their four children, Zachary, Nicholas, Abigail, and Isabelle Jacques; Sonya Veilleux, and her four children, Lauryn, Olivia, Carter, and Kailynn Houle; Alison Hinkley and her husband Gary, and their two children, Ava and Grayson Hinkley; Joshua Cobb and his wife Jennifer and their four children Evan, Brayden, Addison, and Andrew Cobb; Chelsey Cobb and fiancé Rook Morrigan; Chad LeBrun and his two children, Raven and Chase LeBrun; and Payton Hunt; her niece and nephews, Deborah Wheeler, Glen Wheeler, and Paul Elkins; her cousins, Charles and Tamera Gage, and Pat McDonald; as well as many other family relatives.
Joyce was predeceased by her father and mother, Claire and Grace Elkins; brother, Dennis Elkins; sister, Doreen Wheeler; nephew Brent Elkins; niece, Elaine Wheeler; cousin and best friend, Eileen Gage; granddaughter, Amber Cobb; and great-grandchildren Emily, Elizabeth, and Nathan Houle.
Joyce's Celebration of Life will be held, Sunday, January 16, 2022, at 1 p.m., located at Island Apartment's Community Room, 12 Island Avenue, Fairfield, Maine 04937. Please contact, her daughter Carol Norris if you need more information.
Interment will be held at Rogers Cemetery, in Troy, in the spring with a date and time to be determined.
Services are under the care of the Lawry Brother's Funeral Home, 107 Main Street, Fairfield, Maine, where condolences, memories, and photos may be shared with the family on the obituary page of the website at http://www.familyfirstfuneralhomes.com.
In lieu of flowers, a memorial donations can be made to the American Legion Auxiliary, Benjamin Berry Post #50 to the current treasurer, Sharon Spaulding, 140 Detroit Road, Troy, Maine, 04987.
CHARLES A. ACKER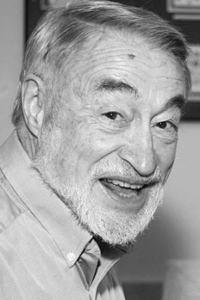 WHITEFIELD – Charles W. Acker, 93, died at home on Friday, January 7, 2022, following a period of declining health. Chuck was born in Colorado Springs, Colorado, on November 11, 1928.
Chuck was a Renaissance man who possessed myriad and diverse talents; he was a farmer and builder, a psychologist and poet, a scholar and teacher. Understated and kind, he was also a husband, father, father-in-law, grandfather, friend, and colleague. Family and friends admired and benefited from his many skills, devotion to ideas and idealism, penetrating mind, unmatched verbal gifts, generous sense of humor, and gentle spirit.
The fourth of six children, he grew up on a hardscrabble subsistence farm in Hilltop, Colo. with two cash crops: milk and pinto beans. He attended a one-room schoolhouse where he read through the entire library.
When Chuck was 14, his family moved to Canoga Park, California, where he encountered his first flush toilet and attended the second-largest high school in Los Angeles. He felt out of place as a "country boy with ill-cut hair," but he studied assiduously and became valedictorian of his senior class. In his graduation speech, he spoke against discrimination, urging his classmates to "clean up our own back yard."
He graduated from the University of California at Los Angeles, (UCLA) with a B.A. in psychology in 1950. He served an 18-month tour of duty in Korea before being accepted to the same university's graduate program in psychology. While earning his doctorate, Chuck interned at the Veterans Administration; he eventually devoted nine years to the VA.
In 1958 Chuck married Michelle (Michaela del Consuelo) Muñoz, and they bought a house in Topanga Canyon, California. Their daughter, Allison-Claire, was born in 1961 and their son, Nathaniel Wesley in 1965. Locally, Chuck was involved in fighting real estate development and in establishing the Topanga State Park. He also helped to found the Topanga Banjo and Fiddle Contest, which still thrives today. In his spare time, Chuck taught himself to play the harmonica and the dulcimer, raised animals, and worked on the house.
Tired of smog and traffic, Chuck left Los Angeles in 1971 in search of places where he could live in closer harmony with the natural world. He accepted a job implementing a centralized medical records system at the Augusta Mental Health Institute. He and Michelle divorced, and Chuck married Barbara Mayer in 1973. During his psychology career in Maine, Chuck licensed mental health facilities, led clinical teams, and served as the state's first forensic psychologist at AMHI, working in the courts to determine if defendants qualified for the insanity defense.
In 1977, Barbara and Chuck moved into a passive solar house that Chuck designed and helped to finish in Whitefield, and their daughter Jennifer was born the next year. Chuck expanded his rich farming life, cultivating several acres of vegetable gardens and fruit orchards, raising chickens, and keeping horses. Always good with his hands, he could build nearly any contraption from scratch. Chuck was an active member of his rural community, serving on the board of the Sheepscot Valley Health Center and working to develop a comprehensive town plan.
In the early 2000s, Chuck helped to found Senior College at the University of Maine at Augusta, a learning community for people over 50. Over 20 years, Chuck taught more than 60 classes for Senior College, largely focusing on the intersection of science and religion.
Chuck was predeceased by his parents Charles Raymond Acker and Mary Frances Acker; siblings Lois Wilson, Donald Acker, Robert Acker, and David Acker; as well as his first wife, Michelle Muñoz Acker.
He is survived by his wife of 48 years, Barbara Mayer; brother, Paul Acker and wife Mary; daughter, Allison-Claire Acker; son, Nathaniel "Ned" Muñoz Acker and wife Erica Bronner Acker; son-in-law, Timothy Silvestre; daughter, Jennifer Mayer Acker and husband Nishi Shah; grandchildren Catalina-Claire Silvestre, Alden Silvestre, Zoe Acker, and Rafael Acker; and many nieces and nephews.
There are no plans for an in-person gathering at this time. Chuck's remains will be interred at the Maine Veterans Memorial Cemetery at a later date.
Arrangements are in the care of the Staples Funeral Home, 53 Brunswick Ave., Gardiner, where condolences may be shared with the family on the obituary page of the website at http://www.familyfirstfuneralhomes.com.
In lieu of flowers, donations in his memory may be made to the Natural Resources Council of Maine, the Maine Civil Liberties Union, the New Mainers Project, or another social justice or environmental organization of your choice.
DELPHIS J. BELLIVEAU SR.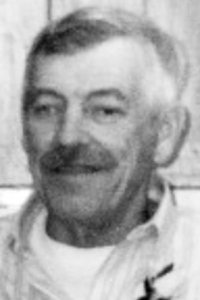 CLINTON – Delphis J. Belliveau Sr., 74, passed away Tuesday, January 11, 2022, at his home in Clinton. He was born February 6, 1947, in Saint Paul, New Brunswick, Canada, the son of Daniel Joseph and Helene Marie (Geneau) Belliveau.
He was employed for many years as a mason in construction. On March 18, 2000, he married Rita Dow, in Clinton. He enjoyed carpentry, hunting and fishing.
Delphis is survived by his wife of 21 years, Rita (Dow) Belliveau, of Clinton; sisters Delcina Leger, of St. Paul ,New Brunswick, Thaddie Belliveau, of St. Marie, New Brunswick, Elise Gallant, of Rumford, Alice Poirier and husband Ronald, of Bouctouche, New Brunswick, Leonard Belliveau, of Waltham, Massachusetts; daughters Tracy Hall and husband Kevin, of Arundel, Wendy Dow and Rick Gilliland, of Benton; sons Delphis Belliveau Jr., of Albion, and Joseph Dow, of Waterville; grandchildren Jocelyn Acheson, Cullen and wife Rebecca Acheson, Erin Acheson, Gracie Acheson, Chantelle Thomas and Joseph Dow; many cousins, nieces and nephews.
He was predeceased by sisters-in-law Andrea Belliveau, Lena Belliveau, brothers-in-law Reginald Gallant and Leo Leger.
A Celebration of Life will be held at a later date at the convenience of the family.
Arrangements under the direction and care of Dan and Scott's Cremation and Funeral Service, 445 Waterville Rd., Skowhegan ME 04976.
In lieu of flowers, friends wishing may make donations in his memory to Beacon Hospice, American Lung Association and Clinton Fire and Rescue.
NANCY E. HALL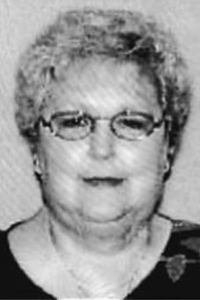 WATERVILLE – Nancy Elaine (Cunningham) Hall, 84, passed away peacefully at Mount Joseph Residency, in Watervile, on Tuesday, December 7, 2021. She was born in Belfast on September, 9, 1937, the daughter of Alfred and Geraldine (Gurney) Cunningham.
Nancy was educated in Belfast schools. She married Gordon Hall and moved to Waltham, Massachusetts, for a time before moving to Waterville.
Nancy worked as a CNA at Thayer/Seton hospitals, Waterville Osteopathic Hospital and Lakewood Manor, all in Waterville. She also spent a lot of time babysitting her grandchildren.
Nancy lived in South Portland (Betsy Ross House) for many years and was an active member of the Resident's Activity Committee, holding many offices including president before moving back to Waterville.
Nancy loved anything Elvis Presley and was an avid Boston Red Sox fan, having large memorabilia collections. She loved all animals, especially dogs. She enjoyed watching sports, current events and reading books. She was a sweet, kind, caring person who loved her family.
Nancy is survived by her children; Michael Hall and wife Angela, of Scarborough, Michele Veilleux and husband Douglas, of Winslow, Karen Hamilton, Anthony Hall, both of Florida, Gregory Hall, of California; 16 grandchildren; and 26 greatgrandchildren.
Nancy was predeceased by her parents and her brother Alan Sr.
There will be a family graveside service later this spring 2022 at the Waterville Cemetery.
In memory of Nancy, donations may be made to your local animal shelter.
Responsible journalism is hard work!
It is also expensive!
If you enjoy reading The Town Line and the good news we bring you each week, would you consider a donation to help us continue the work we're doing?
The Town Line is a 501(c)(3) nonprofit private foundation, and all donations are tax deductible under the Internal Revenue Service code.
To help, please visit our online
donation page
or mail a check payable to
The Town Line, PO Box 89, South China, ME 04358
. Your contribution is appreciated!
https://townline.org/wp-content/uploads/2016/06/TownLineBanner.jpg
0
0
Website Editor
https://townline.org/wp-content/uploads/2016/06/TownLineBanner.jpg
Website Editor
2022-01-19 14:06:49
2022-01-19 14:06:49
OBITUARIES for Thursday, January 20, 2022