OBITUARIES for Thursday, January 21, 2021
DAVID R. CAIRNIE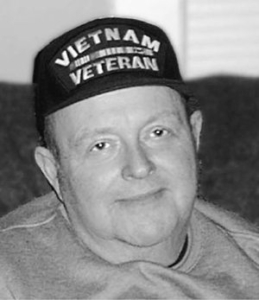 CLINTON – David Robert Cairnie, 80, of Clinton, formerly of Fairfield, passed away at Togus Veterans Hospital, in Augusta, on Wednesday, December 30, 2020, following a short illness. Dave was born in Waterville, the first child of the late Ethel (Taylor) and William David Cairnie, on January 25, 1940.
He attended Lawrence High School, where he was president of his class, involved in Key Club, and excelled in athletics. After graduating, Dave enlisted in the U.S. Army, married the former Evelyn West, and was stationed all over the world with his family. He completed two tours in Vietnam, and received the bronze star for heroic service.
After Dave's retirement from the military, the couple worked together for over 20 years at MSAD #49. Dave shared his love of sports with Maine youth by officiating baseball, softball, and football games for more than 40 years. He was a Mason, and acted as president of the MSAD #49 Association.
As busy as he was, Dave was always ready and willing to lend a helping hand to family, friends and neighbors. He enjoyed traveling with his wife, golfing, fishing, and an occasional Wiffle ball game with his children and grandchildren. His family and friends will miss his wonderful sense of humor.
Dave will be sadly missed by his wife of 58 years, Evelyn, of Clinton; brothers Ray and his wife Alice, of Benton, Paul and his wife Angie, of Winslow; brother-in-law Dennis West, of Benton; three children, David Cairnie II and wife Pamela, of Fairfield, Peg Paradis and husband Rick, of Fairfield, and Donna Cairnie, of Clinton; six grandchildren, Aaron, Sunora, Chauncy, Winter, West, and Bodhi; and several nieces and nephews.
There will be a graveside service in the spring of 2021, followed by a gathering for friends and family.
Condolences may be sent to the Cairnie family at P. O. Box 493, Clinton, ME 04927.
RAYMOND ROSSIGNOL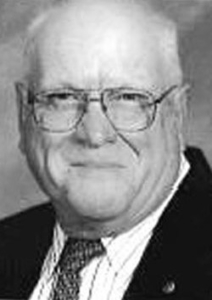 WINSLOW – Raymond Rossignol, 94, passed away peacefully at home surrounded by family on Friday, January 1, 2021. Raymond was born at home in Winslow on May 3, 1926, the son of Patrick and Beatrice (Ferland) Rossignol.
Ray attended Winslow schools and was a World War II veteran. On October 2, 1948, he married the former Therese Roy, of Winslow, and they were married for 70 years.
He worked at Scott Paper Co., (Rossy) in Winslow, for 41 years, then drove a school bus for 22 years. He finally retired at the age of 80.
His hobbies were rabbit hunting, camping at Happy Horse Campground, for 28 years, and fishing.
Ray belonged to the Winslow Senior Citizen Association Committee for 11 years. He loved playing cards and doing day trips for the elderly.
He was predeceased by his parents; wife Therese, brother Robert, two sisters Noella and Gloria.
Raymond is survived by a sister-in-law Jacqueline (Roy) Bourque; three daughters Elaine (Ramerio), of Spain, Christine, of New Mexico, Claudette (Jerry), of Winslow; three sons, Arthur (Debbie), of Skowhegan, George (Barb), of Cornville, and Anthony (Donna), of Winslow; many cousins, nieces, nephews; many grandchildren and great-grandchildren.
The Celebration of Life will be held Saturday, January 23, at 10 a.m., at St. John the Baptist Church, 23 Monument St., Winslow.
The burial will be Tuesday, January 26, at 10 a.m., at VA Cemetery, 163 Mt. Vernon Rd., Augusta.
Donations can be made to the Travis Mills Foundation, 747 Western Ave., Augusta, ME 04330.
PHRONIE A. HAMMOND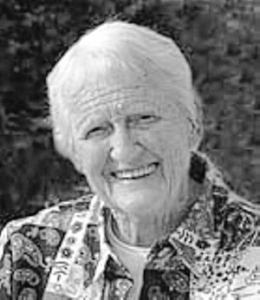 BELGRADE/WATERVILLE – Phronie Arline (Guptill) Hammond, 97, a native and long-time resident, of Belgrade, passed peacefully at Lakewood Continuing Care, in Waterville, on Thursday, January 7, 2021. Phronie was born on the Guptill Farm in Belgrade on November 27, 1923, the daughter of the late Rosselle Nat and Maude Susan (Yeaton) Guptill.
She graduated from Belgrade High School in 1942 and married her husband, Reginald Thompson Hammond, on February 13, 1943, in Gardiner. Reggie and Phronie enjoyed 61 years of marriage until his passing on April 2, 2004.
As a dedicated homemaker, wife, mother, and grandmother, she and Reggie raised their two daughters, Cheryl and Jan, and grandson Randy at their home in Belgrade Depot.
Through the years, Phronie was active as a volunteer with several community organizations. Whether it was donating her time and energy with Girl Scouting, serving on the Board of the Belgrade Regional Health Center during its formative years, as an active member of the KVM Club, or as an ever-willing volunteer at countless public suppers in Belgrade, Phronie always gave back to the local community which she loved and valued.
Be it touring California, Baltimore, Washington D.C., or the Canadian Maritimes with her husband, Phronie had a keen interest in the world and enjoyed the life experiences that travel afforded her. At the age of 81, she embraced the opportunity to travel to Europe. In visiting the Netherlands and Switzerland, she experienced both the beauty of the Dutch tulip fields in full bloom and the snows of the Alps. But she could not be more content to simply visit locales throughout her beloved State of Maine.
After living in Belgrade for 87 years, Phronie moved to Granite Hill Estates, in Hallowell, in April 2010, where she became an active member of the Granite Hill community, serving on the Welcome, Library, and Garden Committees. She enjoyed her daily walks, swimming in the pool, and exercise classes. In 2014 she moved to the Granite Hills' Martha Ballard Assisted Living facility for increased care. Due to a second hip-break in December 2017, Phronie relocated to Lakewood Continuing Care, in Waterville.
Some of her fondest memories would be fishing for hours on Rangeley or Moosehead Lake, perch fishing on Great Pond, tending her beautiful flower and vegetable gardens, and those moments of simply surrounding herself with family at the dining table. She was a wonderful, classic Maine cook and well known for her cookies and pies. Her grandchildren were particularly fond of her whoopie pies and chocolate chip cookies.
She had a positive outlook on life and always considered herself fortunate for the life she led, the husband she married, the loving family which surrounded her, and the countless friends who enriched her life.
She is survived by two daughters, Cheryl Susan Hammond, of Baltimore, Maryland, and Janice Elaine Porter and husband Eric, of Oakland; three grandsons, Peter John Perry, of Auburn, Randall Alan Hammond and husband Andrew Thomas, of Westport, Connecticut, and Justin Eric Porter and wife Sarah Kilbourne, of Richmond, Virginia; two granddaughters, Monica Jo Bordick and husband Michael, of Baltimore, Maryland, and Chelsi Kate Boiardi and husband Michael ,of Cumberland, Rhode Island; 10 great-grandchildren, Chandler, Dylan, Casey, Dawson, Wyatt, and Colton Bordick; Anson and Ella Perry; and Cameron and Julian Boiardi; sister Verna and husband Clifton "Skip" Hammond; sister-in-law, Janet Austin; and numerous nieces and nephews.
She was predeceased by seven older brothers and sisters, Hazel (Guptill) Mills, in 1976, Robert Guptill, in 1982, Vivian Guptill, in 1910, Dorothy (Guptill) Dolloff, in 1979, Orville Guptill, in 2002, Lillian (Guptill) Bickford, in 1974, and Althea Guptill, in 1925.
A graveside service will be held in the spring at Pine Grove Cemetery, in Belgrade.
Arrangements are by Wheeler Funeral Home, of Oakland.
An online guestbook may be signed, and memories shared at http://www.familyfirstfuneralhomes.com
Arrangements are by Wheeler Funeral Home and Cremation Care, 26 Church St., Oakland.
In lieu of flowers, those who wish may make memorial donations to the Belgrade Fire and Rescue Association, P.O. Box 404, Belgrade, ME 04917.
LINDA K. COTTER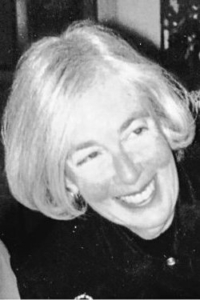 CONCORD, Mass. – Linda Kester Cotter, 83, died peacefully at home on Friday, January 8, 2021. Linda was born on September 19, 1937, in Brooklyn, New York, the daughter of Harold E. and Rose Rothstein Kester, and grew up in Brooklyn with her younger sister, Marjorie.
An unusually capable student, Linda graduated at the age of 16 from James Madison High School and went on to Wellesley College, where she was President of Forum and in 1956 served as Massachusetts statewide Chair of the Students for (Adlai) Stevenson Presidential Campaign. During the campaign she enlisted William "Bill" Cotter, president of the Harvard Young Democrats to recruit student volunteers. As Bill was fond of saying, Linda was his boss. They became friends and later, began dating. She graduated with honors from Wellesley in 1958.
Linda and Bill were married in 1959 at the Kester family home on Long Island and moved to Cambridge, Massachusetts, to pursue their graduate studies. Linda earned her master's in teaching at the Harvard School of Education while Bill finished at Harvard Law School.
Linda taught elementary school in Lexington, Massachusetts, New York City, and Kaduna, Nigeria, and English at the University of the Andes in Bogotá, Colombia. She worked for David Rockefeller on Latin American issues, at the Ford Foundation, as the executive director of the Ellis Phillips Foundation and later helped launch the Women's Rights program at the Geneva-based Oak Foundation.
After her family moved to Waterville for Bill's position as president of Colby College, she was a much loved and admired "First Lady" from 1979 to 2000 and served Colby in many capacities, including establishing programs to help students secure internships.
While Linda achieved much professionally, she was first a full and equal partner for Bill and a mother. Her three children were the center of her world, and that expanded to excelling as a grandmother when her two granddaughters came along. She adored them, and they, her.
She loved her beautiful flower gardens, reading books and two daily newspapers, and a good cup of tea. She was outspoken against racial and gender discrimination. She was a founder of the Mid-Maine Global Forum as well as two women's support groups in Florida and Massachusetts, and served on many nonprofit boards.
Linda was small in stature but incredibly strong. She survived a serious form of cancer in the 1940s and other medical challenges over the years. She lived her last two years enduring the arduous course of thrice weekly dialysis treatments.
In her final days of life, as friends and family members shared their love and appreciation for Linda, they noted how kind, brilliant, caring, gracious, and elegant she was. She made countless people feel respected, appreciated, and cared-for. Most of all, her family.
Linda was predeceased by her daughter, Deborah Anne; and her parents.
She leaves behind her husband of 61 years, Bill; her son, David and his partner, Jessica LaRue, of San Diego, California; daughter Elizabeth and husband Michael Schlax, of Yarmouth; and her granddaughters, Elena and Jillian Schlax; her sister, Marjorie Smith, of Durham New Hampshire; and the Smith, Zamore and Cotter families and countless other relatives and friends.
Linda will be laid to rest next to her daughter in Concord, Massachusetts.
An online memorial gathering will be held in the coming months.
To share a remembrance or to offer a condolence in her online guestbook, please visit http://www.DeeFuneralHome.com.
In lieu of flowers, please consider giving to the Linda K. Cotter Internship Fund, at Colby College, or a charity of your choice.
GERALD A. MANLEY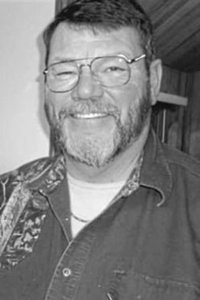 SIDNEY – Gerald A. Manley, 67, passed away suddenly, at home, on Saturday, January 9, 2021. Gerald was born July 21, 1953, in Augusta, the son of the late George and Doris (Monroe) Manley.
He was the husband of Gail Y. (Knight) Manley, with whom he shared 50 years of marriage in March.
He was a resident of Sidney for most of his life, and a graduate of Messalonskee High School, in Oakland.
Gerald worked at Hammond Lumber Co., in Belgrade, as the saw mill foreman for over 39 years until his retirement in 2020.
Gerald was a hard working man and treasured the time he spent with his family and friends. He also enjoyed being outside fishing, hunting and gardening.
In addition to his wife Gail, Gerald is survived by his son Travis Manley and his wife Mary, of Sidney; his daughters Heidi Landry and her husband Chris, of Sidney, and Marisa Manley, of Saco; his brother George Manley, of Sidney; his sisters Peggy Smith, of Sidney, Nancy Thorne, of Sidney, Linda Martin, of Sidney, and Sharon Maxim, of Augusta; grandchildren Gage, Isaac, Kristin, Jenna, Emma, Rylee and Isaiah; and his great-grandchildren Luke and Abigail; his mother-in-law Clarice Redlevske, of Skowhegan; as well as many nieces and nephews.
In honoring with Gerald's wishes there will be a Celebration of his life at a date and time to be announced.
Arrangements are in the care of the Knowlton Hewins Funeral Home, One Church St. Augusta, where condolences may be shared with the family on the obituary page of the website at http://www.familyfirstfuneralhomes.com.
RUTH ANN DeROSBY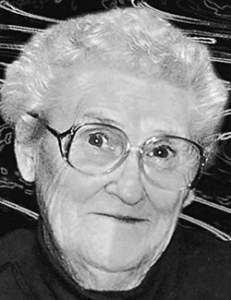 WATERVILLE – Ruth Ann (Pratt) DeRosby, 94, passed away on Monday, January 11, 2021, at Mount Saint Joseph Nursing Home, in Waterville. She was born June 19, 1926, in Randolph, the daughter of Charles B. and Margaret B. (Griffin) Pratt.
She graduated from Gardiner High School in 1945. She was a member of the Catholic Church. Ruth especially enjoyed spending time with her family and going out to eat, especially at Governor's and Ming Lee, both on Waterville. She was a great cook and welcomed many into her home and no one ever left hungry, especially after having her famous homemade french fries. She was a wonderful mother, grandmother and friend.
Ruth is survived by daughters, Jill Labbe, of Waterville, and friend Jeff Hall, of Oakland, Jan Hachey and husband Thomas, of Oakland, Jane Pottle and husband David, of Albion; sons, John DeRosby and wife Elaine, of Burnham, and Thomas DeRosby, of Waterville; grandchildren, Christopher Labbe, Leslie Main, Katie Burnham, Amy Pottle, Michael Hachey, Lauren Hachey, Jenny Reynolds, John DeRosby, Shannon DeRosby, William DeRosby, Michael DeRosby; and many great-grandchildren, nieces and nephews.
She was predeceased by her husband John; son James DeRosby, daughter and son-in-law Ann and Lester Giguere; brother James (Bud) Pratt; sisters Mary Bowman and JoPratt; sister-in-law Juanita Lessard and husband Edmund.
A graveside service will be held at a later date at the convenience of the family.
Arrangements under the direction and care of Dan & Scott's Cremation & Funeral Service, 445 Waterville Road, Skowhegan ME 04976.
HAROLD WHITAKER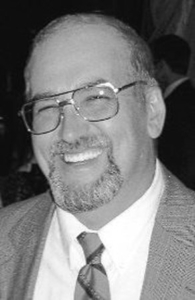 SOUTH CHINA – Harold Whitaker, 61, of Kidder Road, died Saturday, January 9, 2021, at Maine­General Medical Center, in Augusta. He was born on May 7, 1959, in the car on the way to the hospital. He is the youngest son of Arthur R. Whitaker Sr., and Lucy B. (Moody) Whitaker.
He attended China Elementary School and Erskine Academy, in South China. Harold worked at the Elk's Lodge Janitorial Services, Lipman Poultry, and retired after more than 22 years with the Augusta Sanitary District. He was interested in WWF Wrestling, NHRA, and riding his Cub Cadet. He could be found working side-by-side with his brothers David and Mike.
Survivors include his wife Cathy (Coleman) Whitaker of 27 years; his brothers Willard, Meldon, David and Mike Whitaker; sisters Belva MacComb, Marie Vigue, Elaine Brochu, Muriel Michaud, Mary Shaw, Jean Mason, Irene Poulin, Betty Burnham and Brenda McCamish.
He was predeceased by his parents; sisters Susie Potter, Eltheia Girard, Wilma Whitaker and Vera Whitaker; many nieces, nephews, grandnieces, grandnephews, and cousins.
There will be no funeral services at this time due to Covid-19. There will be a celebration of his life held at a later date, possibly late summer barbecue, depending on Covid guidelines.
Those who desire may donate in his memory to the American Diabetes Association, P.O. Box 7023, Merrifield, Virginia 22116-7023, https://www.diabetes.org or: Dialysis Clinic, Inc., 205 Ridge Rd., Fairfield, ME 04937, https://www.dciinc.org/waterville/.
JOYCE M. TAYLOR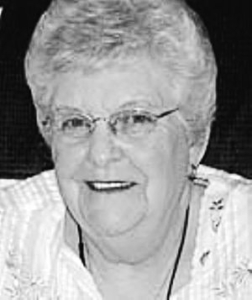 FAIRFIELD – Joyce M. Slaney Taylor, 91, passed away on Tuesday, January 12, 2021. She was born in Fairfield on October 5, 1929, the daughter of the late Scott E. and Harriet G. (Lanpher) Blackstone.
Joyce was educated in Fairfield schools. She was also a lifelong member of the Fairfield First Baptist Church where she served as a Deaconess. She ministered to many and was a living testimony to her faith, not only to her church family but her family as well. She truly enjoyed hosting weekly Bible studies with close friends, which she continued up until recently.
Joyce had many hobbies such as reading, doing puzzles and especially enjoyed crocheting and knitting; making several special afghans and other items for her loved ones. In her younger years, she enjoyed spending summers at camp with family where she taught many of her grandchildren to swim. One of her biggest passions was cooking for family and friends. She was a wonderful cook and shared countless meals with not only family but friends and those in need. Out of all her loves, perhaps the greatest was time spent with her family, in particular, the visits with her grandchildren and great-grandchildren whom she cherished immensely.
Besides her parents, she was predeceased by her first husband, Harold K. Slaney, her second husband, Raymond S. Taylor; her infant daughter, Mary Slaney, her sons, Scott H. Slaney and Kevin B. Slaney; her sisters, Evelyn Morse and Beverly Buck, her brother, Earl Carr; and her daughter-in-law, Lorraine C. Slaney.
She is survived by her children, Patrick Michael Slaney and his wife Linda, of Fairfield; her daughter-in-law, Colleen Slaney of Fairfield, Kelly J. Slaney and his wife Susan, of Philadelphia, New York, Danny H. Slaney and his wife Lisa Roy, of Fairfield and Tammy J. Slaney Pullen and her husband Lee, of China; her grandchildren, Christopher Slaney and his wife Renee, Joshua Slaney and his wife Nicole, Jaime Wade and her husband Charlie, Bryan Slaney and his wife Amy, Amanda Slaney, Eric Slaney and his wife Meghan, Brandon Slaney, Danielle Quimby and her husband Brett, Briana Rawson and Kevin Hageman, Taylor Slaney and Ashley Maratta; her great-grandchildren, Cullen Slaney, Bay Slaney, Brayden Mitchell, Cooper Slaney, Jack Slaney, Ebony Watts, Blaine Watts, Jacob Ricketson, Eric Slaney, Damien Slaney, Ella Quimby, Emmy Quimby; and her numerous nieces and nephews.
Due to the Covid pandemic a graveside service at Maplewood Cemetery and a celebration of her life will be held in Fairfield at a date to be determined.
An online guestbook may be signed, and memories shared at http://www.familyfirstfuneralhomes.com.
Arrangements are by Lawry Brothers Funeral & Cremation Care, 107 Main St., Fairfield.
Donations in Joyce's memory may be made to the Fairfield First Baptist Church or Fairfield Interfaith Food Pantry.
Fairfield First
CHARLOTTE M. BASSETT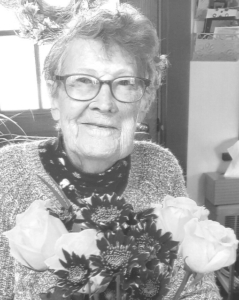 WATERVILLE— Charlotte May Bassett, 96, passed away on Thursday, January 15, 2021, following her long battle against cancer. She was born at home, built by her father, in South Portland, July 9, 1924, to Peter A.G. and Irene V. (Hall) Bruns, of South Portland.
She was the second born of their six children. The youngest, sister Hazel Thomas, of Weeks Mills, is the only surviving sibling.
In 1936 Charlotte graduated from South Portland High School where among many other activities she was a trombone player in their marching band.
Charlotte was married, briefly, to Malcom McAllister, bearing one son, Leland R. McAllister. Leland preceded her in death January 1, 2020, from undiagnosed sudden heart failure.
Her second, and life-long marriage was to John C. Bassett, of Calais. Together they had two sons, Donald J. and Peter H. Bassett.
Charlotte loved life, dark chocolate, coffee, reading, family, people who enjoyed having fun, sewing and doing crafts, gardening, and sightseeing. She tolerated pets.
She deeply loved and embraced children, her grandchildren, great-grandchildren and her great-great-grandchildren.
Charlotte spent much of her married life traveling. Her husband's job, as a fire prevention pipe-fitter had the family moving from Maine to Pennsylvania, for five years, then to Indiana, for ten years, being manager of a new pipe fitting pre-assembly plant he designed. There he designed, built, and patented a revolutionary pipe and fitting torque machine; recognized as enabling the savings of countless millions of dollars annually in fire prevention for commercial buildings worldwide. Upon semi-retirement Charlotte and John returned to Maine, and soon thereafter worked in Puerto Rico for two years as well as Cape Cod, before permanently returning to live in Maine. John died from cancer in 1986.
Charlotte lived for over 20 years thereafter at Cotton Mill Apartments, in Hallowell, becoming the longest residing resident. She relished the many friends she made there as well as her panoramic view of the ever-changing Kennebec River.
A memorial gathering will be scheduled in the near future pending the lifting of Covid-19 precautions.
Arrangements are in the care of Knowlton and Hewins Funeral Home, One Church Street, Augusta.
Memories and condolences may be shared with the family on the obituary page of the funeral home website at www.familyfirstfuneralhomes.com.
ALBERT BROCHU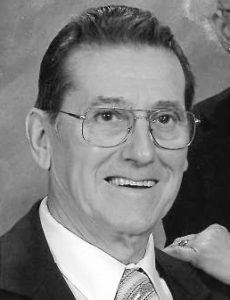 WINSLOW – Albert Brochu, 90, passed away at his home. Albert was born in Winslow on January 21, 1930, the son of Louis and Alice (Duquette) Brochu.
Albert en­joyed collecting coins and stamps. He enjoyed being outside working in his garden, fishing, and hunting. Albert was a part of the Knights of Columbus obtaining the Fourth Degree. He was also a member of the Sacred Heart League, Bourque Legion American Legion Post #5, in Waterville. Albert also enjoyed square dancing with his wife, Geraldine.
Albert was predeceased by his wife, Geraldine; his parents; his daughter, Janet Brochu; brothers, Lucien Brochu, Earl Brochu, and Henry Brochu; and sisters, Beatrice Albert and Sylvia Gerard; and several nieces and nephews.
A Mass of Christian Burial will be held at 11 a.m., on Friday January 22, 2021, at Notre Dame Catholic Church, 116 Silver St., Waterville.
Due to the COVID-19 pandemic, the number of people allowed into the service will be limited. Attendees will be required to wear a mask and social distancing will be practiced.
Arrangements are under the direction and care of Gallant Funeral Home, 10 Elm Street, Waterville.
An online guestbook may be signed, condolences and memories shared at http://www.gallantfh.com.
Responsible journalism is hard work!
It is also expensive!
If you enjoy reading The Town Line and the good news we bring you each week, would you consider a donation to help us continue the work we're doing?
The Town Line is a 501(c)(3) nonprofit private foundation, and all donations are tax deductible under the Internal Revenue Service code.
To help, please visit our online
donation page
or mail a check payable to
The Town Line, PO Box 89, South China, ME 04358
. Your contribution is appreciated!
https://townline.org/wp-content/uploads/2019/07/Town-Line-Website-banner-v3-1030x206.jpg
0
0
Website Editor
https://townline.org/wp-content/uploads/2019/07/Town-Line-Website-banner-v3-1030x206.jpg
Website Editor
2021-01-20 12:56:07
2021-01-20 12:56:07
OBITUARIES for Thursday, January 21, 2021