OBITUARIES for Thursday, January 28, 2021
MILLICENT CILLEY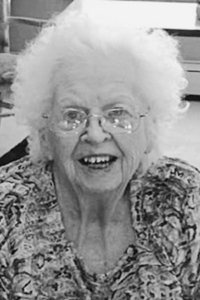 WATERVILLE – Millicent (McInnis) Cilley, 96, passed away on Monday, January 4, 2021. Millicent was born in Waterville on April 30, 1924, the daughter of Allan and Marcella (McCabe) McInnis. She was the fifth child of nine.
Millicent married Edward (Ted) Cilley on February 5, 1946. Edward was a Pearl Harbor survivor and the son of Harold and Mary (Morin) Cilley. Together they had three children, Steven, Michael, and Bryan, as well as 10 grandchildren and 12 great- grandchildren. Ted and Millie were happily married for 70 years.
Millie graduated from Lawrence High School, in Fairfield. She was a faithful Catholic her whole life. She was known for "wicked" sense of humor. She was making people laugh even into her 90s.
As the spouse of a career military man, she moved around the country, always able to find success. In California, she became a cosmetologist, eventually becoming an instructor and part owner of the beauty academy.
Millie's biggest contribution to the world seemed to be the laughter she brought to all she encountered.
Burial will be held in the spring.
Arrangements are under the direction and care of Gallant Funeral Home, 10 Elm Street, Waterville.
An online guestbook may be signed, condolences and memories shared at http://www.gallantfh.com.
EDWARD JURDAK JR.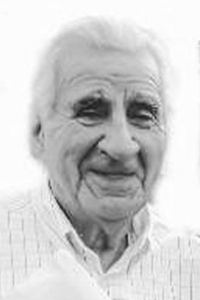 WATERVILLE – Edward Jurdak, 95, passed away on Friday, January 8,, 2021. He was born Dec­ember 7, 1925, in Waterville, the place he called home and built homes in.
A wildly handsome World War II Navy veteran who used his GI Bill to learn how to lay tile. These tiles would become the foundation upon which he would build his name. He built the homes of countless individuals on Water Street, Cool Street, Spruce, and Oakland to name a few. A man who used his hands to provide for his family, which he did so for 95 years.
Money to him was a mere object that could be reinvested into his community. Into his tenants who were like "family" and into the local businesses that supplied just the right tool for the job, and just the right amount of friendship. In every nail hammered and piece of siding hung, an act of generosity was bestowed, knowing that he was not only building a structure for this life but for one that would live on long after his own.
He is survived by his son and daughter-in-law George and Kathy Jurdak; his daughters Carol Ezhaya, and Donna Jurdak-Roy and son-in-law Peter Roy; seven grandchildren, Melissa Giguere husband Jeff, Brian Jurdak and wife Linda, Paul Ezhaya and wife Jessica, Amy Ezhaya, Daniel Jurdak-Roy and wife Jaime, Arielle Jurdak-Roy and partner Jordan Carson, and Lucas Jurdak-Roy and partner Ashleigh Footer; six great-grandchildren Xander and Isabelle Giguere, Ava and Benjamin Jurdak, Brady and Jaxon Jurdak-Roy. He was looking forward to meeting his newest great-grandson Ezhaya in February; his brother Richard Jurdak; sister Sandra Marcoux; cousin "Little Eddie", as well as many nieces and nephews.
He was predeceased by his wife Carmen Lessard Jurdak in 2017. They were married for 69 years; his parents Edward George Jurdak Sr., and Anastasia Belanger Jurdak; his brothers Robert and Donald Jurdak, his sisters Marie Paradis, Jeannette Ross, Madeleine Plisga and Elizabeth Lancaster.
There will be a gathering in the spring at the time of his burial.
Arrangements are by Dan and Scott's Cremation and Funeral Service Skowhegan, Maine.
In lieu of flowers donations may be made to Travis Mills Foundation, 747 Western Ave., Manchester, ME 04351 or Belgrade Lakes Association, 137 Main St., Belgrade Lakes, ME 04918.
ALFRED F. OBERLERCHNER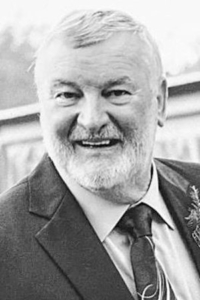 WINSLOW – Alfred F. Oberlerchner, 73, passed away on Saturday, January 9, 2021. He was born on October 5, 1947, in Millstadt, Austria.
Without a doubt, he would always be cheering for his homeland when watching skiing or soccer on television. He, himself, was an amazing athlete and a beautiful skier. He played soccer, tennis and golf, as well as, hunted and fished. He looked forward to his Wednesday afternoons at the Waterville Country Club with his loyal "foursome," as well as his time playing cribbage with his friends and grandchildren. His grandchildren would often repeat his "Alfredisms" in cribbage, such as, "you stinked me" or "it's a willy." This fall Alfred got a deer when his lifelong friend, Alan Veilleux, took him out on his four-wheeler for one last hunting trip.
Alfred spent his life working in the hospitality industry which gave him the opportunity to travel the world. He actually met his wife, Sharon, working in Elbow Beach, Bermuda. His dream of opening his own restaurant happened with Alfred's Restaurant, in Augusta, and subsequently, running the restaurants at the Waterville Country Club and Sugarloaf Brewhaus. Sugarloaf was a special place for Alfred and he spent many Sundays skiing with his children at the "loaf."
Most important to him in life was his family. He loved all of their visits to Winlsow, and especially his time with his grandchildren riding on his lawn tractor, filling his bird feeders and picking vegetables from his garden. Alfred was very proud that his grandchildren were able to travel to Austria with him last year. His Austrian family meant so very much to him and were always close to his heart. He passed on the love of his birth country to his wife, children, grandchildren, and many of his friends.
Alfred is survived by his wife, Sharon Hurvitz Oberlerchner; two children, Karli Whitney and her husband Matt, and Franz Oberlerchner and his wife Jaime; four grandchildren, Griffin and Emma Whitney, and Taylor and Keegan Oberlerchner; his mother, Herta Oberlerchner, of Seeboden, Austria; his four siblings, Karin, Helmut, Astrid and Heidi; his sister-in-law and brother-in-law, Ellen and David Landau; several nieces and nephews in the United States, Austria and the Netherlands.
Alfred was predeceased by his father, Franz; as well as his in-laws Melvin and Gladys Hurvitz.
Alfred did not want services but in celebration of his life, toast a "half glass" of wine in his honor.
In lieu of flowers, please consider a donation to the Pulmonary Fibrosis Foundation at https://secure.qgiv.com/for/pulfibfou/.
JAMES C. STEWART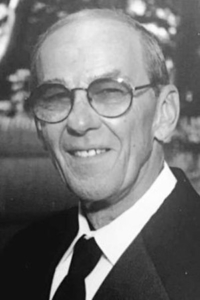 WATERVILLE – James "Jim" Colin Stewart, 78, passed away on Tuesday, January 12, 2021, at MaineGeneral Medical Center, following a long illness. He was born in Waterville on March 27, 1942, the son of Clarence and Margaret (Gaudet) Stewart.
Jim attended Waterville High School, where he met his future wife, Joyce (Buker) Stewart. They were married for 58 years.
After high school, Jim held various jobs in the Waterville area. He worked for Central Maine Power Co., and then became a firefighter/EMT for the Waterville Fire Department. He made many lifelong friends there.
At the ripe old age of 33, Jim decided to attend the Maine Criminal Justice Academy and become a law enforcement officer. He was employed for several years as a sheriff's deputy for the Kennebec County Sheriff's Office. However, Jim wasn't done yet…he made his final career move by becoming a safety and security officer for Sappi Fine Paper, in Hinckley, before retiring in 2001.
Jim loved fishing, Moosehead and Rangeley lakes, and anything to do with landscaping and making his yard look impeccable. He had a great deal of pride in it. Jim also loved to tinker in his garage and could fix just about anything. He mostly loved being a "Papa" to his two grandsons. His family meant the world to him.
Jim was predeceased by his mother and father; and brother, Clarence "Sonny" Stewart.
He is survived by his wife, Joyce; daughters, Vicki (Tom) Higgins, Trisha (Dan) LeGage; his grandsons, Lucas and Logan LeGage; sisters, Germaine Jackson, Beverly Stewart, and Patsy Jolicoeur and brother, Fred Stewart.
There will be a graveside service later this spring.
DANIEL L. SAWTELLE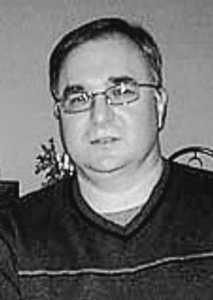 FAIRFIELD – Daniel Lee Sawtelle passed away on Tuesday, January 12, 2021.
Daniel was a kind, caring, Christian man who never hesitated to help someone in need. He was a member of Sidney's Second Baptist Church. He enjoyed finding deals on Ebay, going fishing, taking long rides with his wife Cindy to look for antiques and enjoy the outdoors. He especially loved his two dogs, Sampson and Xander.
Daniel attended Kennebec Valley Technical College, in Fairfield; he graduated the top of his class in accounting on the nationwide accounting exam. He received an award for placing second.
Daniel is survived by his wife of 37 years, Cynthia Hosea Sawtelle; his mom and stepdad, Barbara and Ken Butler; his brothers, Dana Sawtelle and his wife, April, Daryl Sawtelle and his wife, Tina, Don and his wife, Kristina Welch; as well as several nieces and nephews.
He was predeceased by his sister, Darlene Nicholas; and his grandparents, Roland and Anita Sinclair.
An online guestbook may be signed, and memories shared at http://www.familyfirstfuneralhomes.com.
Arrangements are by Lawry Brothers Funeral and Cremation Care, 107 Main St., Fairfield.
In lieu of flowers, donations to pay for cremation services and future bills are appreciated. Please go to go fund me page at: https://gofund.me/1ffcde67 or send your donation to Cindy Sawtelle P.O. Box 102, Fairfield, ME. 04937.
WILMOT R. JONES III
OKLAHOMA – Wilmot Rufus Jones IIII, 86, passed away peacefully in his home in Ada, Oklahoma. Rufus was born in New York City, New York, on December 29, 1934.
He spent his formative years growing up in Wilmington, Delaware, where his father Bill was headmaster at Wilmington Friends School. From his parents and his schooling, he was raised in the light of the Quaker faith yet still found means of expressing (and frequently getting away with) a mischievous sense of humor that he never abandoned in adulthood, as his sister Lee can attest. Rufus' childhood summers were enjoyed at his family's vacation home in South China, where the family escaped the cloud of the Depression and war and where Rufus came to embrace his father's love of sailing. Rufus graduated Friends School in 1952 to attend Cornell University in Ithaca, New York, where he studied Hotel Adminis­tration. At Cornell he met his first wife Joan with whom he graduated in 1956. That year he was called into military service when, keeping with his Quaker faith, he served as C.O. at Memorial/Sloan Kettering Institute in New York. In 1957, Rufus and Joan were married and then returned together to Ithaca where Rufus obtained his MBA from Cornell. The year 1959 marked the dual launch of his successful career in marketing, and more importantly to him, the start of their family which grew over the next 12 years to seven children strong.
As the 'Great Provider' for nine, Rufus pursued a career path where a willingness to move and meet opportunity facilitated a steady and steep career trajectory. Rufus ascended into senior management with many large food service companies including General Foods in Indianapolis, Indiana, R.T. French Co. in Rochester, New York, Nestle Foods' chocolate division (a hands-down favorite of his children) in White Plains, New York, and Pet Foods in St. Louis, Missouri, leaving his mark at every stop. Anyone who is familiar with the 'Squeeze Me' bottles of French's Mustard or has ever enjoyed the crunch of Rice Krispies in their chocolate bar has Rufus to thank.
He somehow found the time for competitive sailing with his daughter Jennifer on Lake Ontario, going to Indian Guides campouts with his boys, teaching his cheerleader daughters the finer points of high school football just so they would know the perfect cheer to call, or simply showing up at the back row in the audience of a school play when you knew he had to work late. All this while saving enough to send all seven kids to college.
In 1992 Rufus married Rusty Pardon in St. Louis, Missouri, expanding his family to include stepdaughter Pamela and stepson Douglas. Still with some career energy to burn, Rufus purchased Mike & Min's, a renowned blues bar in the Soulard neighborhood downtown which he owned and operated until his retirement in 1997. In 2002 he and Rusty decided it was "time for re-potting" and moved to St. Augustine, Florida, where together they built the home of their dreams. Over the decades, South China was a steady hub for Rufus, a love for which his family came to share. In a life already full of victories, it was a personal highlight for Rufus to acquire with Rusty a property of their own on China Lake, just a stone's skip down the shore from the original Jones family camp founded by his namesake grandfather.
In 2006 Rufus' beloved Rusty was lost to cancer, but not before she played matchmaker and connected Rufus with her best friend of 40-plus years, Martha Ehrlich. Martha and Rufus were married in 2007, in a ceremony overlooking China Lake. Rufus' family had expanded again to include Martha's children, Miles Ehrlich, Erich Ehrlich and Cara Crawford and a new home base in beautiful Ada, Oklahoma. Rufus' final years were spent in peace and happiness with Martha at his side until his final sunset.
Rufus will be remembered for his bone-dry wit, his competitive spirit (be it on the squash court, croquet pitch or backgammon board), his fondness for a certain whisky, a roaring fire, frequently hideous pants, but above all, his love of family and the legacy of a life very well lived.
Rufus is survived by his wife of 13 years Martha L. Ehrlich; his sister Mary Lee Hargadon, of Brunswick; his first wife Joan R. Jones, of Bedminster, New Jersey; and his six children, Jennifer R. Jones, of Florham Park, New Jersey, Elizabeth A. Jones, of White Salmon, Washington, Margaret J. Carpenter, of Falls Church, Virginia, Peter R. Jones, of Acton, Massachusetts, Stephen M. Jones, of Victoria, Texas, and Kenneth C. Jones, of Kenmore, Washington; five stepchildren, 15 grandchildren and one great-grandson; six nieces and nephews. Quite a legacy, especially considering he was the child of parents that believed in the idea of low population growth.
Rufus was preceded in death by his second wife Ellen 'Rusty' Jones, and his youngest son Daniel T. Jones.
Rufus will be laid to rest in Maine in a private ceremony later this year.
In lieu of flowers, the family would appreciate donations to be made to Wilmington Friends School or the China Lake Association.
SR. DOROTHY BUJOLD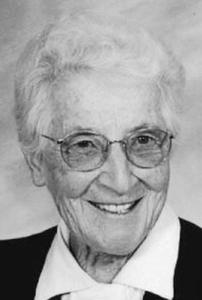 WATERVILLE – Sister Dorothy Bujold, 94, formerly known as Sister Rita Marie, died on Friday, January 15, 2021, at Mount Saint Joseph. in Waterville. She was born on February 11, 1926, in Waterville, the daughter of Leonard and Evelyne (Guite) Bujold.
Dorothy joined the Congregation of the Sisters of Saint Joseph of Lyon in 1946, in South Berwick. From 1949 to 1969 she ministered with youth, teaching successively at the Academy of Saint Joseph, in South Berwick, and at the parochial schools of Saint Michael, in South Berwick, Holy Family, in Lewiston, and St. John Regional School, in Winslow.
From 1969 to 1989 Sister Dorothy was mainly at the service of religious life. She was elected to the General Leadership of her Congregation in 1969 and lived in Lyon, France, until 1977. She was then missioned to Rome where for eight years she worked at the International Union of Superiors General. In 1985, upon her return to Maine, she served for four years as Vicar for Religious in the Diocese of Portland.
In 1989, her Congregation made an appeal for Africa. Sister Dorothy answered that call and was missioned to West Africa at the age of 63. For 12 years she shared her life with the African people whom she loved, in the countries of Senegal, Ivory Coast and Burkina Faso.
During her last years of active ministry, at the age of 75, she was missioned to St. Peter's Church, Bingham, to provide parish outreach to the people in the area. In May 2016, she moved to Mount Saint Joseph, in Waterville.
Sister Dorothy is survived by four sisters, Adrienne Desveaux, of Wells, Noella Pelletier and husband Charlie, of Winslow, Fern Bard and husband Bud, of Winslow, Sister Rita Bujold, CSJ, of Lyon, France, her two brothers, Leo Bujold and wife Olivette, of Skowhegan, and Harvey Bujold and Karen Nagle, of Bonita Springs, Florida; many nephews, nieces; grandnephews, and grandnieces.
She was predeceased by her sister Paula and husband Jim Veilleux; her brother-in-law Ted Desveaux, and her sister-in-law Rita Bujold.
A Mass of Christian Burial was celebrated at Notre Dame Church, in Waterville, on January 20, with burial at St. Francis Cemetery, in Waterville.
Arrangements are under the direction and care of Gallant Funeral Home, 10 Elm St., Waterville.
An online guest book can be signed, condolences and memories shared at http://www.gallantfh.com.
In lieu of flowers, donations, which will be sent in Sr. Dorothy's memory, to our sisters in Africa, may be made to the Sisters of Saint Joseph, 80 Garland Rd., Winslow, ME 04901.
THERESA L. TIBBETTS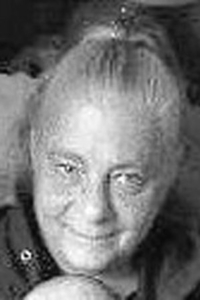 FAIRFIELD — Theresa L. (Hebert) Tibbetts, 53, of Fairfield, died unexpectedly on Saturday, January 16, 2021. Theresa was born in Portland on August 6, 1967. Two years later her (adopted) mother moved them to Franklin, New Hampshire.
In 1992 she moved to Oakland to be with her (now) ex-husband, Douglas Hebert Sr. After they divorced, she loved the area and decided to stay here.
She was a homemaker for most of her adult life and she really enjoyed doing canvas projects. She loved animals, especially her (predeceased) cats, Chumley, Bobo and Callie. She had a big heart and would help those in need when she could. One of her proudest moments was returning to Night School and getting her diploma from Messalonskee High School, in Oakland, in 1996.
She was predeceased by her mother, Elsie Tibbetts, of Franklin, New Hampshire., and her companion, Roland Landry, of Fairfield.
Theresa leaves behind her daughter, Alycia Ganjoo and her husband Arjun, from New Hampshire; her son, Douglas Hebert Jr. and his girlfriend Tabby Costa, of Oakland; two granddaughters, Jocelyn Hebert, of Waterville, and Ariella Hebert, of Oakland; her ex-husband, Douglas Hebert Sr.; and many nieces and nephews.
There will be no visiting hours or service at this time.
An online guestbook may be signed, and memories shared at http://www.familyfirstfuneralhomes.com
Arrangements are by Lawry Brothers Funeral & Cremation Care, 107 Main St., Fairfield.
MARIE GAGNON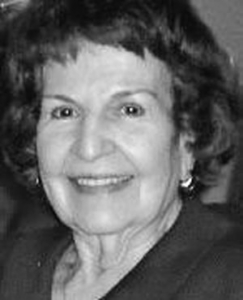 WATERVILLE – Marie Gagnon died peacefully at Mount Saint Joseph's, in Waterville, on Saturday, January 16, 2021. She was born and educated in New Jersey.
In New York she became a registered nurse, and then lived most of her life in Waterville and Winslow. She was employed for many years by Thayer Hospital – Mid Maine Medical Center before acquiring the new name of MaineGeneral Medical Center, in Waterville.
Marie was predeceased by Henry Gagnon, her husband of 39 years; her son, Henry Gagnon Jr.; and several sisters and brothers.
Survivors are her daughter-in-law, Susan; her grandson, Matthew and his wife Nicole, granddaughters, Rachel and Melanie; great-grandson, Fox; and many cousins, nieces and nephews.
A memorial service will be held at a later date.
Arrangements are under the direction and care of Gallant Funeral Home, 10 Elm St., Waterville.
An online guestbook may be signed, condolences and memories shared at http://www.gallantfh.com.
In lieu of flowers, donations in her memory may be made to St. John the Baptist Church, 26 Monument St., Winslow, ME 04901 or the Sisters of the Blessed Sacrament, 101 Silver St., Waterville, ME 04901.
WILLIAM B. LUNT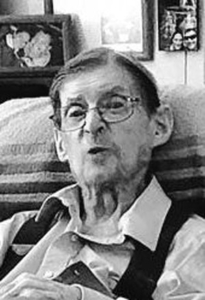 WINSLOW – William B. Lunt, 90, of Roderick Road, died Sunday, January 17, 2021, at Northern Light Inland Hospital, Waterville, following a brief illness. Bill was born in Freeport on April 24, 1930, the son of Chester L Lunt and Rosamond (Rowe) Lunt.
Bill served honorably in the U.S. Army during the Korean Conflict. He was a lifetime member of the Bourque-Lanigan American Legion Post #5, in Waterville.
He graduated from Freeport High School, received a bachelor's degree in education from University of Maine, Gorham, completed a graduate study in physical education at Springfield College, in Springfield, Massachusetts, received a master's degree in education with focus on school administration from University of Maine Orono, and a CAGS from Boston University.
Bill was a teacher, principal, and school administrator. He was often, in his early teaching years, a basketball coach along with his teaching responsibilities.
Bill was an avid champion candlepin bowler, tennis player, ping pong player and loved horseshoes. In fact, he attended and received multiple Senior Olympic medals for ping pong (table tennis) and horseshoes. He was a painter and accomplished sketch artist. He also published a Down East humor book in the 1970s that had some of his sketches.
He always said he married his best friend and college classmate, Ruth H. (Coombs), who preceded him in death.
Surviving are two daughters, Diana Brown Collins and Debra J. Van Valkenburg, both of Winslow; four grandchildren; and 11 great-grandchildren.
There are no planned visiting hours. Graveside services for family only.
Burial with military honors will be in Maine Veterans Memorial Cemetery, Mt. Vernon Road, Augusta. No public services or memorial will be scheduled.
Arrangements have been entrusted to Plummer Funeral Home, 16 Pleasant St., Augusta, ME. Condolences, stories and photos may be shared at http://www.plummerfh.com.
CHARLOTTE M. BASSETT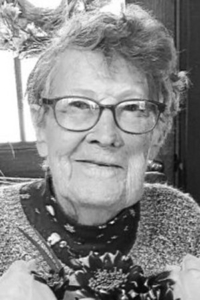 WATERVILLE – Charlotte May Bassett, 96, passed away on Sunday, January 17, 2021, after losing her long battle against cancer. She was born at home, in South Portland, July 9, 1924, to her parents, Peter A.G. and Irene V. (Hall) Bruns. She was the second born of their five children.
The youngest, sister Hazel Thomas, of Weeks Mills, is the only surviving sibling.
In 1936 Charlotte graduated from South Portland High School where among many other activities she was a trombone player in the marching band.
Charlotte was married, briefly, to Malcom McAllister, bearing one son, Leland R. McAllister. Leland preceded her in death January 1, 2020, from undiagnosed sudden heart failure.
Her second, and life-long marriage was to John C. Bassett, of Calais. Together they had two sons, Donald J. and Peter H. Bassett.
Charlotte loved life, family, dark chocolate, coffee, reading, people who enjoyed having fun, playing cards and games (notorious for winning), sewing, crafts, gardening, and travel. She tolerated pets. She had a great love of nature, deeply loved family and embraced children, her grandchildren, great-grandchildren and her great-great-grandchildren.
Charlotte and John spent much of their married life traveling. His job took them from Maine to Pennsylvania, (five years), to Indiana, (10 years), and Puerto Rico (two years) before permanently returning to Maine. John died of cancer in 1986.
Charlotte lived for over 20 years thereafter at Cotton Mill Apartments, in Hallowell, becoming the longest residing resident. She relished the many friends she made there as well as her panoramic views of the ever-changing Kennebec River flowing just outside.
A graveside celebration of life is being planned for the spring at the Maine Veterans Memorial Cemetery in Augusta.
Arrangements are in the care of Knowlton and Hewins Funeral Home, One Church Street, Augusta. Memories and condolences may be shared with the family on the obituary page of the funeral home website at http://www.familyfirstfuneralhomes.com.
Memorial donations in Charlotte's memory can be made to Androscoggin Home Care and Hospice, Attn. Development Office, 15 Strawberry Ave., Lewiston, ME 04240.
JOAN GOTTARDI
WATERVILLE – Joan "Jo" Gottardi, 88, a Waterville native, passed peacefully son Monday, January 18, 2021. Jo was born on July 29, 1932, to George (Rahen) Elias and Sadie (Mitchell) Elias.
The oldest of three children, Jo served as the leader, taking on her role as the eldest child to her two brothers Donnie and Bobby.
On November 7, 1954, she married the love of her life, then-Capt. Carl E. Gottardi, at St. Joseph Maronite Church, in Waterville, with full military honors. After their marriage, Jo and Carl, spent time abroad in Germany while Carl served with the 3rd Armored Division. During their time in Germany, they traveled throughout Europe where Jo thrived as a military wife, relishing the complexities of entertaining military officers and wives. Carl was a highly decorated military officer and Jo proudly supported him, the United States Army, and her role as a military wife. Her dedication to her country would bring her to many destinations across the globe.
Upon returning to the United States, Jo and her family lived for periods of time in Fort Williams and Portland, Springfield, Long Meadow, and Fort Devens, Massachusetts, and Port Charlotte, Florida. Upon returning to Maine, she and Carl lived in Skowhegan before finally Jo settled back in her hometown of Waterville.
When asked what the key to a long, happy life is, Jo recently responded: "A wonderful family." Her family would agree that Jo's presence and can-do attitude made life that much sweeter. Jo was always willing to help family, no matter the situation, and always did so with grace and sophistication.
In her leisure time, Jo enjoyed both social activities and more introspective time. She loved to golf, play cards, and participated in bowling clubs – all of which she partook with a vigor and competitive nature which those who were not close to her would find surprising. A resilient widow for 21 years, Jo filled all hours of the day. Whether sitting quietly watching the ducks at home or volunteering with the Rosary Sodality, St. Joseph's Christmas Bazaar overseeing the bake sale table, the Maine Children's Home, or at the Taste of Waterville.
She was an avid cook and feeding people brought her visible joy. Upon entering her home you could often smell fresh Zataar in her kitchen and leave with her filling your arms with bags of Fatayers to enjoy later. As her granddaughters and great-granddaughters showed interest, she passed on many of her mouth-watering recipes and cooking secrets and specifically enjoyed time in the kitchen with her granddaughter Nikki, who carries on her Sitto's legacy of feeding family with delicious Lebanese food. For those lucky enough to have tasted Jo's creations at the Taste of Waterville, they know that Jo added love to all her cooking.
Always proper, but never a pushover; independent, while compassionate and generous; Jo lived her life with a grace that will be remembered fondly. Her family and closest friends recall vividly the sounds of her footsteps as she entered their homes carrying platters of food, a smile, and words of wisdom.
Her presence; her laughter; and her general benevolence will be missed in this physical world.
Jo was predeceased by her younger brothers, Donnie Elias and Bobby Elias; her husband, LTC (Ret.) Carl E. Gottardi; and her son-in-law, Darrell Mitchell.
Jo is survived by her children, Donna-Jo (Gottardi) Mitchell and Carl Gottardi II; grandchildren Major Eric Mitchell and his wife Kate Mitchell, Tim Mitchell and his wife Bridgette Mitchell, Nicole (Mitchell) Libby and her husband Lance Libby, and Nina Rose Mitchell; great-grandchildren Ava and Lydia Libby and Ryder and Brady Mitchell; as well as cousins including Larry Mitchell, Carlene Kemp, and Sandy Morin.
A service will take place later in the year at the Maine Veteran's Memorial Cemetery in Augusta.
Arrangements are under the direction and care of Gallant Funeral Home, 10 Elm Street, Waterville.
An online guestbook may be signed, condolences and memories shared at https://www.gallantfh.com/.
Memorial donations can be made to St. Joseph Maronite Church endowment fund, 3 Appleton St.,Waterville, ME 04901.
CARL J. STENHOLM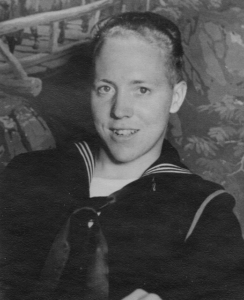 CHINA – Carl John Stenholn, 95, passed away from natural causes at home in China, on Thursday, January 21, 2021. He was born April 3, 1925, in Hempstead, New York.
He drifted away just as he wished in the north bedroom of our family house in China, where he felt the most at home in this world. During the months prior to his leaving, he'd wake up eager to see the sunrise over the lake and say "another great day in China, Maine," even on days when you could barely see the sun through the clouds. We hope we don't forget his last lesson of optimism.
Carl had a wonderfully full life seeing a good measure of history in his 95 years and much of the globe firsthand. He graduated from Hempstead High School, in Hempstead, New York; and directly enlisted in the U.S. Navy to fight for his country in World War II.
Carl saw heavy action in the Pacific Ocean aboard the destroyer USS Hyman DD-732, newly-tooled from Bath Iron Works, in Maine. His ship was sent with so many others to be part of the complex offensive to strategically overtake the islands close to mainland Japan. On D-Day February 19, 1945, the USS Hyman was positioned close to the shore of the Island of Iwo Jima. Standing dead in the water, their ship's guns bombarded the shores clearing the way for the Marines fighting yard by yard on the rough, unsheltered terrain. By February 22, 1945, all but the western side of Iwo Jima had been silenced and the Marines were anxious to take Mount Suribachi that night. The Hyman was 'volunteered' to provide searchlight illumination for the Marines' climb, knowing it would make the vessel an easy target. Through the night, the Hyman's 5-inch and 40 caliber guns were carefully coordinated over ship-to-shore radio providing accurate coverage for the Marines. At 0700, February 23, the Hyman was ordered to hold fire and the Marines would take the remainder of the hill by small armaments. Carl, a very young man at the time, and his crew mates didn't realize they would be witnesses to history. At 1020, a US flag was raised by a small band of Marines indicating that Suribachi was ours. This event was the iconic flag raising of Iwo Jima.
After his military service, Carl graduated with a BS in mechanical engineering from the University of Maine at Orono. Upon graduation, he was hired on with Allis-Chalmers (currently part of Siemens) in Milwaukee, Wisconsin, working on large industrial-sized turbines as a field engineer. During a long career spanning almost four decades, he traveled worldwide to Mexico, India, South Africa, South America and the Middle East. Each trip, he would come back with stories that would encourage our curiosity about different cultures around the world.
Carl has traveled on to his grand final destination. Our hearts would be breaking, but we know he now has an angel's view of the world he loved so much.
Carl was predeceased by his wife, Marie Alice Stenholm (Stein); his son and wife, Carl Adam and Kuniko (Greene) Stenholm; his sister and her husband, Dororthy and Bernard Rusiecki; and his parents, Anna Doe and Carl Johan Stenholm.
He is survived by his daughter Jeanne Marie Stenholm Marquis; granddaughter Megan Marie Marquis; grandson Nicholas Ian Marquis; and his nephew, John Rusiecki.
Responsible journalism is hard work!
It is also expensive!
If you enjoy reading The Town Line and the good news we bring you each week, would you consider a donation to help us continue the work we're doing?
The Town Line is a 501(c)(3) nonprofit private foundation, and all donations are tax deductible under the Internal Revenue Service code.
To help, please visit our online
donation page
or mail a check payable to
The Town Line, PO Box 89, South China, ME 04358
. Your contribution is appreciated!
https://townline.org/wp-content/uploads/2016/06/TownLineBanner.jpg
0
0
Website Editor
https://townline.org/wp-content/uploads/2016/06/TownLineBanner.jpg
Website Editor
2021-01-27 14:49:47
2021-01-27 14:50:55
OBITUARIES for Thursday, January 28, 2021