CARL W. SEVIGNY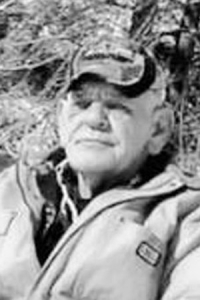 WINDSOR – Carl W. Sevigny, 70, of Windsor, passed away Sunday, January 5, 2020, at Maine Medical Center, in Portland. He was born February 3, 1949, in Augusta, to Howard and Victoria Sevigny.
He served in the U.S. Army. Carl had been a woodsman most of his life. He enjoyed going to the ocean and driving around siteseeing. Carl enjoyed going to the truck pulls and the horse races. He was a great friend to many and would do anything to help someone. He was a very loving and giving man and will be deeply missed.
Carl was predeceased by both parents; his brother, Dale Sevigny and grandson Aaron White-Sevigny.
Survivors include his significant other of 20 years, Cindy Trask; son, Roy and wife Jennifer Sevigny and daughter Ginger Sevigny, all of Windsor; sister Gail Hall; brothers Phillip Sevigny and Bruce Sevigny; grandchildren, Santasia Sevigny, Ryan Sevigny, Ashley Dumas and Josh Duggan; great-grandchildren, Lucas, Jared and Alyson; several nieces and nephews. He was also like a father to Steve and Melissa Plourde and Karen Sheehan.
A celebration of life was held Jan. 26
Memories and condolences may be shared at directcremationofmaine.com.
WILLIAM A. AMES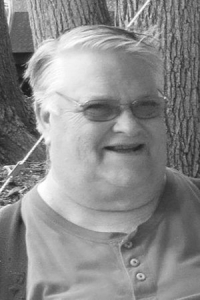 JEFFERSON – William "Bill" Alton Ames Sr., 77, of Jefferson, passed away on the evening of Monday, January 6, 2020, from injuries sustained in an automobile accident. He was born in Damariscotta on September 23, 1942, the son of Samuel H. and Dorothy (Smith) Ames.
Bill attended Jefferson Village School and graduated from Lincoln Academy in 1960. He went to Gates Business School and graduated with a degree in business. He worked for Augusta Federal Savings Bank, in Augusta, for 37 years, retiring in 2000.
He married his high school sweetheart, Nancy West, in 1963. They resided in Jefferson, where they raised three children, Carole, William Jr., and Joseph.
Bill was a Mason at Riverside Lodge #135 AF&AM, joining in April 1966. He served as master from 1970-71 and 1988-89. Throughout the years, he served in every chair at one time or another. Bill also belonged to the Willow Grange, in Jefferson, for many years.
Bill was loved by all who knew him. If anyone needed help, old friend or new, Bill was there to lend a hand or a tool. He loved spending summers at his camp on Damariscotta Lake, which has been enjoyed by more than four generations. He enjoyed taking friends and family for boat rides on the lake. He enjoyed woodworking and made a tool bench, table and chair sets and cradles for his grandchildren and great-grandchildren.
He enjoyed many life-long friends and always welcomed new ones. Bill and Nancy enjoyed many years of traveling in their motor home to warm places in the winter, such as Florida and Texas.
Besides his parents, he was predeceased by his son, William Jr.
He is survived by his wife, Nancy, of 56 years; his daughter, Carole Colby, of Augusta, his son, Joseph Ames and wife Holly, of Lindenwold, New Jersey; his grandchildren, Jeffrey Feyler Jr. and wife Stacey, Erinn DeRoy and husband Blaine, William E. Ames, Jonathan Ames, Amanda Ratcliff and husband Larry, Kasey Ames, Jessica Ames, Marissa Linton, and Miranda Linton; his great-grandchildren, Jeffrey III, Bridget, Emma, Landon, Hannah, Ella, Jaxson, Coleton, Kenneth, Selina, JazmineLee, and Jaceon; his brothers, Kenneth Ames and Robert Ames; and by many cousins, nieces, nephews, great-nieces, and great-nephews.
A graveside masonic service will be held at Hillside Cemetery in Damariscotta in the spring.
Arrangements are under the direction and care of the Strong-Hancock Funeral Home, 612 Main Street, Damariscotta, ME 04543. Condolences, and messages for his family, may be expressed by visiting: www.StrongHancock.com.
In lieu of flowers, donations can be made in his name to either the Maine Cancer Foundation, 170 U.S. Rte. 1, Suite 250, Falmouth, ME 04105, or the American Heart Association, 51 U.S. Rte. 1, Suite M, Scarborough, ME 04074.
ROBERT BULLEN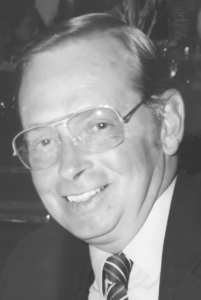 VASSALBORO – Robert "Bob" Bullen, 79, passed away on Wednesday, January 15, 2020, following a long battle with illness. Bob was born in Brooklyn, New York, on April 30, 1940.
He served in the U.S. Navy for three years and then began a career as a telephone repairman. He moved to Maine with his family in 1972 where he continued his career with the phone company. After retiring, he was a part time faculty member at Kennebec Valley Techincal College, in Fairfield.
He is survived by his three sons; Robert, John, and Vincent: daughters-in-law Jean and Mildred; grandsons, Dane, Jordan, and Myles; and his great-grandson Jace.
According to Bob's wishes, there will be no viewing or funeral services. A private celebration of life will be held at the convenience of the family.
Arrangements under the care and direction of Dan & Scott's Cremation & Funeral Service, 445 Waterville Rd. Skowhegan.
LOUISE A. LEVESQUE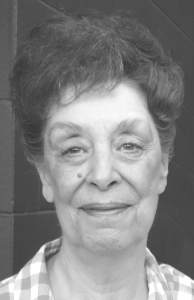 WATERVILLE – Louise A. (Douglass) Levesque, 77, passed away on Wednesday, January 15, 2020, at her home, in Waterville. She was born July 2, 1942, in Farmington, the daughter of Harry Stevens and Margaret Corinne (Currie) Douglass.
She grew up in Eustis, then attended Good Will-Hinckley School, in Hinckley, and progressed to Lawrence High School, in Fairfield, where she met the love of her life, Paul Levesque. On June 12, 1965, she married Paul at the Sacred Heart Church, in Waterville, and spent 47 years together on this earth. As a teenager Louise was employed at Hillman's Bakery, in Fairfield; in the 1960s, Shoe Corporation of America, in Norridgewock, as a shoe sewing technician; then at the Waterville Osteopathic Hospital as a member of the kitchen staff; and in the late 1970s turned her attention to becoming a full time homemaker.
Louise loved babysitting and helping to raise her nephews, nieces and grandchildren. In her spare time she enjoyed knitting mittens and dish cloths, working on jigsaw puzzles, completing word search books, and playing Yahtzee, UNO and cribbage with her family. She was a wonderful cook with many special recipes and had a green thumb for houseplants and gardens. Her endless optimism, smile and spunky attitude will be missed by all who have known and loved her.
She is survived by son, Christopher Levesque, of Waterville; three sisters, Marcia Dulac, Corrine Douglass, and Joanne Shaw; aunt, Mary Currie Stevens; three brothers-in-law, Peter Levesque, John Levesque (Jean Dolley), and James Levesque; four sisters-in-law, Kathy Sandy (Raymond Sandy), Joann Hopkins, Lillian Levesque, and Jane Levesque; son-in-law, Luke Moen; grandchildren, Veronica Levesque, Jonathon Levesque, Mark Moen, Jacob Moen, and Joshua Moen and many nephews and nieces.
She was predeceased by husband Paul Levesque; daughter, Tammi Moen; brother, Steven; two sisters, Linda and Barbara; parents, Harry and Margaret Douglass.
A Celebration of Life will be held in the spring of 2020 at the convenience of the family.
In lieu of flowers, friends wishing may make donations in Louise's memory to Good Will-Hinckley, 16 Prescott Dr., Hinckley, ME 04944.
Arrangements under the direction and care of Dan & Scott's Cremation & Funeral Service, 455 Waterville Road, Skowhegan, ME 04976.
BRANDON J. BLANCHETTE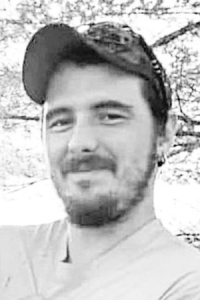 FAIRFIELD – Brandon Jack Blanchette, 26, passed away on Wednesday, January 15, 2020. He was born in Ellsworth, June 21, 1993.
Brandon was a hard worker and had vision. He always found work, working with others and also did side jobs. He had in recent months started his own business B&B Construction. He always took life's challenges head on. He was a good artist, good at mechanical work, loved hunting, fishing, and the outdoors. He was very sociable and loved to dream big and talk of his dreams. He was good with children and his daughter was the pride and joy of his life. All in all a good soul, nothing he wouldn't do for his family and friends if he could.
He was predeceased by his father, Paul Blanchette in September of 2010.
He is survived by his daughter, Aubrey Jane Blanchette and her mother Dakota, of Wales; his mother, Rose Blanchette Desrosiers, of Fairfield; sister, Alana Blanchette, of Waterville, and his brother, Travis Blanchette ,of Fairfield; many aunts, uncles and cousins.
A Mass of Christian Burial took place on January 27, 2020, at Notre Dame Catholic Church, in Waterville.
MARIE F. ST. PIERRE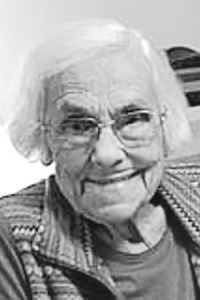 PALERMO – Marie Fernande St. Pierre, 92, of Palermo, passed away peacefully, following a brief illness, on Friday, January 17, 2020. She was born on Arpil 25, 1927, in Seigas, New Brunswick, Canada.
As the matriarch of her family, she leaves behind a long legacy of love, laughter and life. Her door was always open, as was her kitchen to family and friends. Her kindness and caring resonated through and to any and all whom had the pleasure of having her touch their lives.
She leaves behind four generations of a beautiful family that she created, sustained and kept close together and to her heart, as the phenomenal woman she was. She was the best mother, grandmother, great-grandmother and friend who blessed us all with her kindness and generosity. Her prevailing optimism left many filled with gratitude for having been touched by such an angelic soul. She will be missed deeply, truly, madly, forever and a day.
Her remaining legacy includes her son, Giles Gerard St. Pierre, of Palermo; daughter, Murielle S. DiBiase and her husband Dana DiBiase Sr., of Palermo; grandson, Dana DiBiase Jr. and Leah Maxwell, of Bingham; granddaughters, Marla DiBiase, of Winthrop, and , Jennifer St. Pierre and Ray Shults, of Vassalboro; great-grandchildren include Dylan Fortin and Nikolette Alexander, of China, Brianne DiBiase, of Brighton, Massachusetts, Colton DiBiase, of St. Joseph, Missouri, Kinli DiBiase and Donivyn Harms, of Westbrook, Nea DiBiase, of Winthrop, Ayden Michaud, Colby Shults, and Ravyn Shults, all of Vassalboro; sisters and brothers include Ernest Ruest, of New Brunswick, Canada, Georgine Ruest, of Matante, Québec Canada, Lisette Butler, of Moncton, New Brunswick, Canada, Yvette Fournier, of New Brunswick, Canada, and Claudette Ruest ,of Degelis, Québec, Canada.
Several generations of nieces, nephews and cousins were also blessed by her presence in their lives.
She was predeceased by her father, Romeo Odellon Ruest, her mother, Marie Anais Cyrl; her husband, Joseph Hector St. Pierre; and her brothers, Jean Guy Ruest and Joseph Jean-Louis Ruet.
A celebration of life will be held on Saturday, February, 1, 2020, at 4 p.m., at China Baptist Church, 36 Causeway Road, China, Maine. A reception will follow the service in the church vestry. Flower arrangements can be made with Augusta Florist (207) 626-2808.
Arrangements have been entrusted to Plummer Funeral Home, 983 Ridge Road, Windsor, Maine. Condolences, stories and photos may be shared at www.plummerfh.com.
KEITH W. LAWLER JR.
CANAAN – Keith W. Lawler, Jr., 52, passed away Saturday, January 18, 2020, at the Maine Veteran's Hospital, in Augusta. He was born February 19, 1967, in Waterville, the son of Keith W. Sr. and Rose (Hart) Lawler.
He attended Hartland Christian School and Nokomis Regional High School, in Newport, graduating in 1985. On October 6, 2012, he married the former Ann Kimball, of Skowhegan. He was employed by Mid-State Machine, in Winslow, and NRF Distributors, in Augusta. He spent several years in military service with the Army National Guard. Keith enjoyed hunting, fishing, playing horse shoes, golf, family BBQs, poker, cribbage and spending time with his grandkids.
Keith is survived by his wife of eight years, Ann (Kimball) Lawler, of Canaan; two sons, Trevor Leathers and wife Leslie, of Canaan, Timothy Kimball and wife Brianna, of Skowhegan; four daughters, Heather Lawler and significant other, of Bowling Green, Virginia, Ashley Oakes and husband Julian, of Canaan, Jerrica Benton, of Hudson Falls, New York, Chelsea Wyman, of Washington; father, Keith Lawler Sr. ,of Norridgewock; two brothers, Marshall Lawler and wife Pamela, of Pittsfield, and Eric Witham and significant other, of Skowhegan; four sisters, Mardene Shibles and husband Willis, and Lisa Tozier and husband Shawn, all of St. Albans, Karen Sinclair and husband Roger, of Norway, Beckie Genthner and husband Dana, of Skowhegan; grandchildren Blake, Leighton, Lincoln, Grayson, Jaxson, Courtney, Timothy Jr., Connor, Jace, Amelia Mae; several nieces, nephews, great-nieces and nephews.
He was predeceased by Parents Ruby Lawler, Rose Lawler and Miles Mooers, and grandchild Reagan.
A Celebration of Life will be held Saturday, February 1, 2020, at 1 p.m., at the Pace Local #9 Banquet Hall, Waterville Road, Skowhegan.
In lieu of flowers, friends wishing may make donations in Keith's memory to VA Hospice Care at Togus, 1 VA Center, Augusta, ME 04333.
Arrangements under the direction and care of Dan & Scott's Cremation & Funeral Service, 445 Waterville Road, Skowhegan, ME 04976.
PATRICIA A. TOTO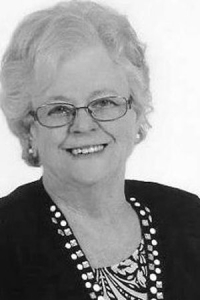 UNITY – Patricia A. (Walsh) Toto, 85, passed away at Maine Medical Center after a long illness surrounded by family on Saturday, January 18, 2020. She was born the daughter of James A. and Dorothea D. (Cadden) Walsh, in Pawtucket, Rhode Island, on October 24, 1934.
She lived in and attended school in Charlestown, Rhode Island, and graduated from high school in Providence, Rhode Island, at the age of 16. Following graduation, she attended Salve Regina College, in Newport, Rhode Island, where she graduated with a BS in nursing.
Upon graduation, she worked as a charge nurse at South County Hospital. In 1956 she met the love of her life, and in August of 1957 she married Daniel A. Toto, of Warwick, Rhode Island. In 1960 they moved to Unity where she went to work at Sebasticook Valley Hospital, in Pittsfield. In 1967 she became a nursing instructor at the Maine School of Practical Nursing, in Waterville, eventually becoming the principal of the school.
In 1981, she became the director of the Associate Degree Nursing Program at Kennebec Valley Technical College, in Fairfield, a program that she developed and implemented. In 1996 she stepped down as director to oversee the Student Placement Program at KVTC, also proofreading nursing textbooks for a major publishing house until she retired in 1998.
Following her retirement, she enjoyed knitting, crocheting, reading, cooking, traveling with her husband and playing cribbage. She was an avid Red Sox fan, loved her daily crossword puzzles, spending time with her large family and remaining the matriarch of the clan. She was fiercely proud of her Irish heritage and every year she looked forward to St. Paddy's Day, the bagpipes, and Irish music.
Patricia was preceded in death by her husband, Daniel A. Toto; and her great-grandson, Gunner Toto.
She is survived by her brother, James A. Walsh Jr. and wife Carolyn, of Palm City, Florida; her children, Daniel A. Toto Jr., of Vassalboro, Christopher J. Toto and wife Diane, of Windham, Dr. Timothy P. Toto, of Unity, and significant other Betsy Shields, of Old Town, Caroline W. Toto-Lawrence and husband Peter, of Fairfield, and Suzanne P. Giles and husband Jonathan, of Brunswick; her grandchildren and great-grandchildren, Jennifer Prickett and her children Ann, Ava and Abigail, of Vassalboro, Anna Mowatt, husband Joshua and their children Silas and Piper, all of Vassalboro, Sarah Toto and husband Tristan Mills, of Bangor, Nicholas Toto, of Windham, and his children Brodie Toto, of Newfield, Vito Toto, of Windham ,and Hunter Toto, of Yarmouth, Kaitlin Toto, of Portland, Brendan Toto, of Bangor, Michaela Lawrence, of Fairfield, and Ryan Giles, of Brunswick; her sisters-in-law, Mary G. Haley, of Warwick, Rhode Island, and Angela L. Schiraldi, of Orlando, Florida; and her many nieces and nephews.
Patricia's wishes were for a private family funeral. There will be a burial in the spring at the Maine Veterans Cemetery, in Augusta.
Arrangements are by Lawry Brothers Funeral & Cremation Care, 107 Main St., Fairfield.
In lieu of flowers, donations may be made in her name to the Maine Public Safety Pipe and Drum Corp., P.O. Box 8821, Portland, Maine 04104.
ANNETTE L. SPROUL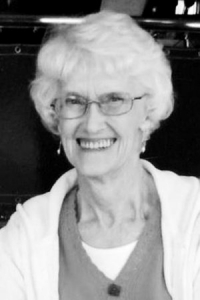 WINSLOW – Annette L. Sproul, 77, passed away Tuesday, January 21, 2020, following a long struggle with illness.
Annette was born on March 2, 1942, in Brewer, to Bruce and Jessie Fogg.
She attended Hampden Academy, in Hampden, and graduated salutatorian June 1961. She married James E. Sproul Sr. on July 8 of that year.
Annette had several occupations, ranging from a daycare provider, payroll clerk for the Hathaway Shirt Com­pany, in Water­ville, driving school bus in Winslow, as well as several retail positions over the years.
Some of her favorite hobbies were crafting, cooking, reading, gardening, puzzles and collecting stuffed animals. She was a talented cake decorator and cross-stitcher but her true passion was her family. Whether it was volunteering as the Cub Scout leader, driving the band bus, attending sporting events, dance recitals, packing up and going to camp or planning a special birthday party, she always made her family feel more than special. She loved her friends and extended family and found true joy in "The Cousins" dinner group.
Annette was predeceased by her parents; and her most beloved brother, David Bruce Fogg. KIA, Quang Nam, Vietnam, February 6, 1970, P.F.C., US Marine Corps.
Annette is survived by her husband, James E. Sproul Sr.; son, James E. Sproul Jr. and his wife Doreen; daughter, Laurie Poisson and her husband Christopher; son, Joseph and his wife Darlene; many grandchildren, Lyndsay J. Clark, Amanda Dugal, Kymberlee Leighton, David Sproul, Carli Poisson and Rachel Poisson.
Funeral services were held on January 25, at Faith Evangelical Free Church, in Waterville, with Pastor Brent Small officiating. Arrangements were under the care of Veilleux and Redington Funeral Home, www.veilleuxfuneralhome.com.
HENRY POULIOT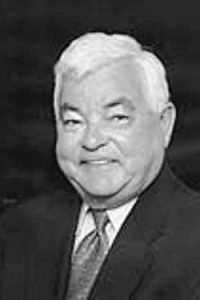 FAIRFIELD – Henry Pouliot, 89, died Wednesday, January 22, 2020, at his home.
Born on December 9, 1930, in Benton, and raised in Fairfield Center, the son of Wilfred and Yvonne Ouellette Pouliot, he was a lifelong resident of Fairfield Center.
Henry enjoyed his career at Keyes Fibre (Huhtamaki), in Waterville, for 26 years as a maintenance technician.
Henry and Wilma were lucky to spend 30 years in retirement making countless friends. While in Maine, they were active members of the Kennebec River Rovers RV club. He also loved traveling to Canada to visit friends and explore the countryside.
For 23 long Maine winters, they traveled south to the Red Oaks Resort, in Bushnell, Florida. Here he spent time playing golf, shooting pool, expanding his creative world through carving, painting, making floats, props for plays, and more. Henry was always the first to lend a hand to neighbors, often resulting in lifelong friendships.
For many years Henry helped host large family Thanksgivings at the Victor Grange Hall, in Fairfield Center.
He leaves his best friend and wife of 65 years, Wilma (Mackay) Pouliot; his son, Philip Pouliot and his wife Debra; his two grandchildren, Jason Pouliot and wife Vicky, Travis Pouliot and partner Francis Nicdao; and his great-grandchildren, Wyatt Pouliot, Kegan, Kassadi, and Karsten.
A Mass of Christian Burial was held on January 29, at Notre Dame Catholic Church, in Waterville.
An online guestbook may be signed and memories shared at www.familyfirstfuneralhomes.com.
Arrangements are by Lawry Brothers Funeral & Cremation Care, 107 Main St., Fairfield.
In lieu of flowers, his family asks you to donate to the Victor Grange Hall. Checks can be made out to Victor Grange and sent to Roger Shorty, 118 Oakland Road, Fairfield, ME 04937.
GERALD MICHAUD SR.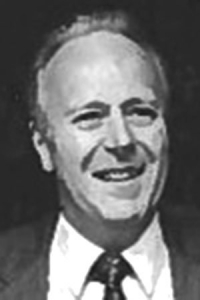 WINSLOW – Gerald "Gerry" Michaud Sr., 91, passed away peacefully on Tuesday, January 21, 2020, at the Oak Grove Rehab Center, in Waterville, from cardiac complications following a recent surgery. Gerry was born on June 23, 1928, to J. Alcide and Jennie Mae (Labbe) Michaud, in Waterville.
He attended high school at and graduated from Coburn Classical Institute and was a 1951 graduate of Colby College, both in Waterville. He also attended Franklin Technical Institute, in Boston, for advanced physics and math courses.
He married the former Dollena "Dolly" Bilodeau on April 9, 1950, and they were married just weeks short of 65 years when she died in March of 2015.
Gerry worked at his father's car dealership briefly and then sold insurance for Allstate from 1953-1963. He then worked as assistant of operations planning and manager of customer services at Keyes Fibre Co. (now Huhtamaki), in Waterville, and then for two years in the Hammond, Indiana, office. He retired in 1990. He was quickly bored with retirement and worked for his son, Gerry Jr., owner of Big G's Deli, in Winslow, to deliver sandwiches at lunchtime. He worked for Big G's for 21 years, retiring finally at 83 years old.
Gerry was a Boy Scout master for five years, helped to organize Troop #443, sponsored by St. John Parish, in Winslow, and was promoted to scout commissioner, establishing other new troops. In the late 1960s Gerry taught CCD (Confraternity of Christian Doctrine) to high school students at St. John parish. He was a member and chairman of the board of directors for three years at Keyes Fibre Federal Credit Union, in Waterville. Gerry was also a member of the National Guard Reserves prior to his marriage.
In his free time, Gerry built a woodworking shop in his basement and created many lovely pieces of furniture for his friends and family. He was an avid reader and lifelong learner. Gerry was fluent in French and belonged to a few local French discussion groups and also spoke Spanish. He played bridge for over 70 years with dear friends the Cyrs, Veilleux', and Vigues. Gerry was a runner for 25 years and loved fishing and hunting with his sons and family.
He is survived by his daughter Sarah Michaud and husband Dennis Perkins, with whom he lived for the last six years, and three sons, Gerry Michaud Jr. and wife Ginger Lord, Peter and Catherine Michaud and Christopher Michaud and wife Kristal; his grandchildren, Seth Dearborn and wife Kari Christian, Joshua Michaud, Jenny Michaud, Heather Lewis and husband Chip, Madeline Michaud, John Peter Michaud, and Nathan Michaud and partner Magen; his great-grandchildren, Avery, Aidan, Ashton and Cash Lewis, Molly Michaud, Gwen and Anna Martin and Lenny Sousa; his grandstepchildren, Elly Perkins, Julia Martin and Will Perkins, and Jamey Lord; his brother, Roland Michaud and wife Ann, of Winslow; several nieces, nephews; and special niece Terry Collier, her husband Russ and their family.
A Mass of Christian Burial was celebrated on January 28, 2020, at Notre Dame Catholic Church, in Waterville. Burial will be in the Spring at the Village Cemetery, Vassalboro.
An online guestbook signed, condolences and memories shared at www.gallantfh.com.
BRENDA M. LEVESQUE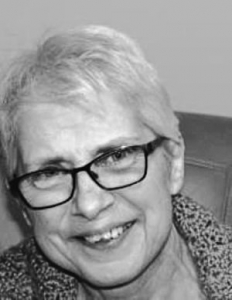 WINSLOW – Brenda Marie Levesque, 56, died at home on Friday, January 24, 2020, following a long battle with ovarian cancer. Brenda was born on Nov­ember 21, 1963, in Fort Kent, to Lionel and Geraldine "St. Onge" Levesque.
She attended Van Buren Secondary School and graduated in 1982. Brenda worked for Marden's, in Waterville, from August of 1988 – June 2016 as a furniture salesperson for most of her career. Brenda, known to many of her customers as "Frenchie," was well liked by many customers. She enjoyed coloring, reading, and most of all her grandkids – the pride and joy of her life.
Brenda was predeceased by her dad, Lionel Levesque, and brother, Michael Levesque.
She is survived by her live in partner of 34 years Mike Cyr; two daughters, Keisha Cyr and Fiancé Richie Yvon, of Windsor, and Sarah Lynds and husband Ben, of Houlton; her mother, Geraldine Levesque, of Grand Isle; two brothers Daniel Levesque of Southington, Connecticut, and Kenneth Levesque, of St. David; two sisters, Jackie Ayotte, of Sabetha, Kansas, and Lynn Dumond and husband Ricky, of Van Buren; her three grandchildren, Drake Lynds, of Houlton, Jamison Yvon and Zoey Yvon, both of Windsor; as well as several nieces, great-nieces and great-nephews.
The funeral will be Friday January 31, 2020, at 11 a.m., at Notre Dame Church, 116 Silver St., in Waterville. The family invites you to visit at the church prior to the service at 10 a.m. Burial will be at a later date at the St. Gerard Cemetery, in Grand Isle.
In lieu of flowers, memorial donations may be made to the Barbara Bush Children's Hospital, 22 Bramhall St., Portland, ME 04102, Attn. Development Department.
VERNA D. FERLAND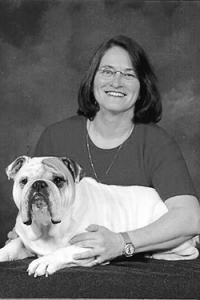 SIDNEY – Verna (Deschene) Ferland, 72, passed away peacefully at her home, in Sidney, on Sunday, January 26, 2020. Verna was born in Grand Falls, New Bruns­wick, Canada, on November 3, 1947, one of seven children born to Claude Deschene and Winnifred Levesque Deschene.
At the age of 5 her family traveled from Grand Falls to East Millinocket, where she lived and graduated high school in 1967. The day she started school, she, along with the rest of her family, spoke and read only French, which was the case for many back at that time immigrating from Canada. They joked later in life that they learned to speak English from watching TV.
On October 19, 1968, she married James A. Ferland and they built a life together that lasted over 51 years.Verna gave birth to two children, Michelle, who was born at Loring Air Force Base in 1969 where Jim was stationed, and a son George who was born in Presque Isle in 1973. The family lived in Presque Isle for 26 years.
She worked many a potato harvest for extra money at Christmas to make that morning special for her family. That love of Christmas was with Verna her whole life and was passed on to her entire family. She always thought of others first and did as much for her family and friends as she could.
She was employed for many years in Presque Isle as a crossing guard at local schools and at the outdoor public pool for many summers. Verna was also an amazing seamstress and made many family members clothes as gifts. Including prom dresses for her daughter Michelle and a tuxedo for husband Jim. She would stay up nights to finish projects so her friends and family would have their items for their special day. Her sewing machine could be heard cranking away many a Christmas Eve finishing gifts.
Verna had a great love for animals and her favorite pastime, gardening. The family had many pets over the years, but her favorite was Quincy, a bulldog. She spent many hours in her flower gardens in which she took great pride. She and her twin sister Velma had a sibling rivalry when it came to gardening and would often share bulbs and cuttings from their plants. Verna and Velma shared a special bond. They came into this world right next to each other and Velma was there by her side when she passed.
Verna was predeceased by her parents Claude and Winnifred Deschene.
She is survived by her husband James Ferland, of Sidney; daughter Michelle Warguleski and husband Chris, of Syracuse, New York, and her children Miranda Lombardo Hyzy and husband Christopher, of Kenmore, New York, and Chelsea Lombardo, of Rochester, New York; son George H. Ferland and wife Kris, of Madawaska Lake, and their children Kristopher Alfaro of Kingsville, Texas, Nicolas Alfaro ,of Ankara, Turkey, and George J. Ferland, of Madawaska Lake; siblings Camille Deschene and wife Nancy, of East Millinocket, Claudette Green and husband Dennis, of Brownville, Velma Appleby and husband Bill, of Millinocket, Donald Deschene, of Medway, Bert Deschene, of Lee, and Linda Ambrose and husband Rick, of Glenburn; many special nieces and nephews.
A celebration of Verna's life will be scheduled in the spring, a time she looked forward to so she could get back in her garden.
Arrangements are under the care of Funeral Alternatives, 82 Western Ave., Augusta, ME 04330.
In lieu of flowers, donations can be made in memory of Verna to the Maine Children's Cancer Program, Maine Medical Center, Development Office, 22 Bramhall St., Portland, ME 04102.
Responsible journalism is hard work!
It is also expensive!
If you enjoy reading The Town Line and the good news we bring you each week, would you consider a donation to help us continue the work we're doing?
The Town Line is a 501(c)(3) nonprofit private foundation, and all donations are tax deductible under the Internal Revenue Service code.
To help, please visit our online
donation page
or mail a check payable to
The Town Line, PO Box 89, South China, ME 04358
. Your contribution is appreciated!
https://townline.org/wp-content/uploads/2019/07/Town-Line-Website-banner-v3-1030x206.jpg
0
0
Website Editor
https://townline.org/wp-content/uploads/2019/07/Town-Line-Website-banner-v3-1030x206.jpg
Website Editor
2020-01-29 15:01:05
2020-01-29 15:01:05
Obituaries for Thursday, January 30, 2020