OBITUARIES for Thursday, January 6, 2022
JEANNINE F. GILES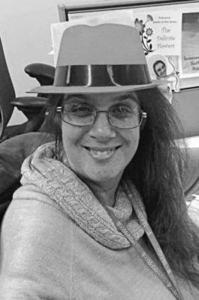 WATERVILLE – Jeanine F. Guarente Giles, 46, of Waterville, passed away peacefully but unexpectedly Sunday, December 5, 2021. Jeanine was born June 5, 1975, in Massachusetts, born to Robert Guarente and Judy Tyrell.
She was a hard worker, working as manager at McDonald's, in Waterville, for many years. She then went to work at T-Mobile, in Waterville, until her retirement due to medical reasons.
Jeanine was predeceased by her father Robert.
She is survived by her mother Judy Tyrell, daughters Cierra Guarente, 21, Bella Giles, 11; her stepdaughter Danielle Sugerman Castle, 38, and her boyfriend Paul and their son William (Liam) Smith.
A celebration of life is yet to be determined.
WAYNE G. ANDREWS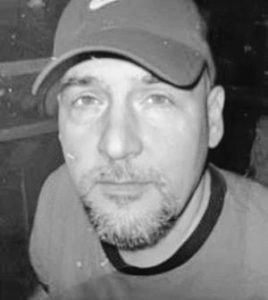 OAKLAND – Wayne Gary Andrews II, 59, of Oakland, passed away Monday, December 6, 2021, at MaineGeneral Medical Center. He was born in Bangor, on April 8, 1962, the son of Wayne and Beverley (Stimpson) Andrews.
Wayne preferred to be called by his middle name "Gary", and many of those that spent time with him only knew him by that name.
Gary grew up in Oakland and graduated from Messalonskee High School with the class of 1981. He worked for Colby College, in Waterville, for a few years before beginning work for Hannaford Brothers, in Waterville, where his strong work ethic was displayed for 34 years. He enjoyed spending time with his family and friends, trips to the ocean, and going to the gym. Gary was always there to help family and friends in need and was the first person to be called upon to house or pet sit. All who loved Gary are going to miss his kind disposition, easy going outlook on life, and sense of humor.
He was predeceased by his grandparents, Reginald, and Nellie Andrews, and Everette and Natalie Stimpson, all of Old Town.
He is survived by his parents Wayne and Beverley Andrews, of Oakland; his sister Debbie Luce and her husband Brian; his niece Katie, and nephew Neil, both of Sidney.
Arrangements are in the care of the Wheeler Funeral Home, 26 Church St., Oakland, where condolences may be shared with the family on the obituary page of the website at http://www.familyfirstfuneralhomes.com.
ALICE M. SAVAGE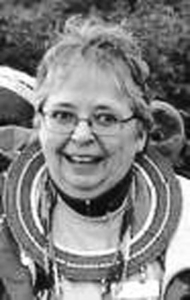 WINDSOR – Alice M. Savage, M.D., Ph.D., FACP, 86, of Windsor, passed peacefully on Wednesday, December 8, 2021, followin a brief illness. Born Nov­ember 21, 1935, to George Thom­as Savage and Mary Frances (Walsh) Savage, Alice was raised in Portland.
After graduating from Portland High School, she continued her education at the University of New England, class of '55 (formerly Westbrook Junior College), Mount Holyoke and Brown University. Alice spent her career in medicine at Togus VA Medical Center as an Infectious disease specialist and was chief of staff for over 25 years.
Alice's extraordinary, devoted and loyal service to organizations that mattered to her were the hallmark of her personality. She distinguished herself through various civic activities and was an inspiration and a pillar of our Central Maine community.
Through Kiwanis, Alice had an opportunity to be a part of a global big picture, positively affecting the lives of children in small yet momentous ways. Her passion earned her a Kiwanis Red Jacket, a Zeller and a Hixson award. She served on the Kiwanis Foundation New England board as a director and also served as a Kiwanis International Foundation trustee. She served as a lieutenant governor of Kiwanis district in Maine and as president for the Augusta Maine club. As a Kiwanis Children's Fund Trustee, she was a major donor to the Eliminate Project, a program protecting the lives of babies and mothers all over the globe from maternal and neonatal tetanus. Another initiative important to her was the fight against iodine deficiency disorders. Her generous donations made it possible to build an elementary school in Africa, something of which she was very proud. Her legacy certainly lives on in the lives of the children in many countries across the globe.
Throughout her long career in teaching, medicine and health administration, her commitment and affection for Westbrook Junior College and the University of New England has been notable. Alice was recognized with the Tower Award, membership in the Deborah Morton Society and election to the UNE Board of Trustees. Her endowed scholarships enable students to follow their dreams and contribute to society. Alice established the Friends of the Maine Women Writers Collection Endowment Fund with her dear friend Elizabeth Babbott Conant, helping to ensure the growth and longevity of the inspirational collection and its continued importance to scholarly endeavors on the lives and influence of Maine women writers. The Marine Sciences Laboratory is named in her honor and provides an excellent atmosphere for teaching and research.
Alice made a difference in the lives of many Maine high school and college students with her generous philanthropic gifts and scholarships over the years. And her passion for animals was evident in her regular weekly donations to the Kennebec Humane Society, in Augusta. Throughout her life, she retained an absolute passion for the natural world, for walking, fishing, enjoying song birds, trees and beauty where ever she traveled. She donated generously to numerous nature and wildlife funds.
Alice was predeceased by her parents; and sister, Helen Frances (Savage) Joyce.
She is survived by her partner and best friend, Carolyn B. Perry, of Windsor; Jennifer Perry and Cindy Morin, of Pownal, Dave Perry and Judy Whyte, of West Gardiner; Janie Bouchard, Megan Perry, and MacKenzie Perry; and nieces and nephews Helen Aylward, Judith Vaillancourt, Barbara Bonetti, Patricia Joyce, John J. Joyce Jr., William Joyce.
There will be a celebration of life to be announced at a later date.
Any donations may be made to the Augusta Kiwanis Foundation, P.O. Box 966, Augusta, ME 04332.
ERIC M. FRITH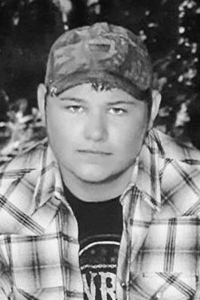 WATERVILLE – Eric Matthew Frith, 23, of Waterville, passed away unexpectedly on Thursday, December 9, 2021. Eric was born on Sep­tember 9, 1998, in Wat­er­ville, the son of Tarsha Dou­cette and Matthew Hubbard.
He was educated in the Messalonskee school system, in Oakland, and graduated in 2016. He enjoyed being outdoors, spending time with his family and friends and was always willing to help anyone in need. Eric would give anyone the shirt off his back and had a heart of gold.
Eric enjoyed hunting, fishing, camping, four-wheeling, snowmobiling, sports, especially cheering on his San Francisco 49ers, and paint balling.
Eric was employed at Duramag, in Waterville.
Eric is survived by his mother, Tarsha Doucette and her husband; his stepfather Travis Doucette; by his father, Matthew Hubbard; and his girlfriend Mckenzi Dixon; his siblings Travis Doucette, Piper Doucette, Maddie Hubbard, Gage Hubbard, and Kyle Hubbard; his grandparents, aunts, uncles, cousins.
A celebration of life will be planned and announced at a later date.
DANIEL H. CROMMETT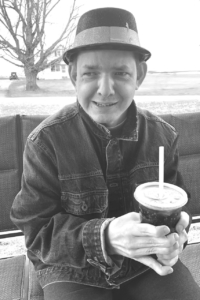 AUGUSTA– Daniel H. Crommett, 48, of Augusta, died on Thursday, December 9, 2021. He was the son of John H. Crommett Jr. of Augusta, and the late Lauret F. Crommett, who passed away in 2012.
Dan attended special education programs in Hallowell and Augusta. In 1993, Daniel graduated from the special education program at Cony High School, in Augusta. For the bulk of his life, Dan lived at home in Augusta with his mother. For the last ten years, he lived in a group home for disabled adults in Gardiner. Dan attended day programming through Skills Inc., in Hinckley.
Some of Dan's favorite activities were bowling and apple picking, going to McDonald's or Burger King to get a "new one" (soda), riding in the car, and spending time with his loving family. His favorite day was Wednesday, when his father would pick him up and together they would go on adventures.
Dan liked to listen to and sing tracks from classic Sesame Street and Barney the Dinosaur soundtracks, along with his favorite Christmas song, Do You Hear What I Hear?, which he would sing year-round. Dan also enjoyed coloring books/markers, stickers, playing UNO, and Connect Four. He loved the color green! Dan was a friendly, social man. He greeted everyone (whether he knew them or not) with a giant hug.
In Dan's younger years, he participated in therapeutic horseback riding at Friendship Stables with his equine buddy, Blue. This brought Dan such joy; he talked about these memories for years to come.
With his family, Dan traveled to Florida, Washington D.C., and Boston – as well as many camping outings around New England. Some vacations included his grandmother, aunts, uncles, and cousins. Others included his "honorary family", the Billing family, of Augusta.
Dan is survived by his father John and his step-mother Carolyn Neighoff; siblings, John Crommett, of Biddeford, Carrie Francis and her husband Paul, of Plymouth, Massachusetts, and his twin, Krista Crommett of Pittsfield; nieces Laura Francis, of Groton Connecticut, Sarah Francis, and nephew Ryan Francis, both of Plymouth, Massachusetts; his uncle Frederick (Rick) Fischer and his wife Anne, of South China, and several cousins.
Relatives and friends are invited to a memorial celebration of Daniel's life to be held on Saturday, January 15, at 11 a.m., at Emmanuel Lutheran Episcopal Church, 209 Eastern Avenue, Augusta, Maine.
In lieu of flowers, donations in Daniel's name may be made to Maine Developmental Disabilities Council, 225 Western Avenue, Suite 4, Augusta, ME 04330.
Arrangements have been entrusted to Plummer Funeral Home, 16 Pleasant St., Augusta, ME.
Condolences, stories and photos may be shared by visiting www.plummerfh.com.
NORMAN E. BRAGG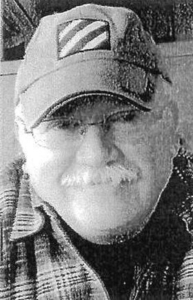 SOUTH CHINA – Norman E. Bragg, 60, of South China, passed away after a brief illness on Thursday, December 16, 2021. He was born in Augusta, on October 22, 1961, to Omar Bragg and Brenda (Cunningham) Bragg.
Norman believed in doing what makes you happy. He loved his time in the military and his service to our country, always saying he would do it again if they would take him. To Norman, family was everything.
Norman loved singing and was the front man for "Norm and the Storm". He enjoyed all the people who came to hear him sing during that time. Not a day went by that he was not singing a song, telling a joke, or making someone smile. He was the kind of man that would help anyone in need at any time – he was just a phone call away.
He shared his passion for shooting, guns and ammo with his brother Wade. He also enjoyed working with wood and was glad when his brother Mark got a sawmill so he could run the saw.
He was predeceased by his parents, and his mother-in-law Joyce Goodine.
He is survived by his wife Carol (Goodine) Bragg, of 20 years; his daughters Dawne and Shannon; granddaughters Sage and Fern; brothers Wade and partner Mary, Mark and wife Tanya; sisters Wendy and partner Jon, and Dana; numerous aunts, uncles, nieces, nephews and cousins; his father-in-law Sheldon Goodine, and the extended Goodine "clan".
A Celebration of Life will be planned at a later date.
MARY ANN GRAVES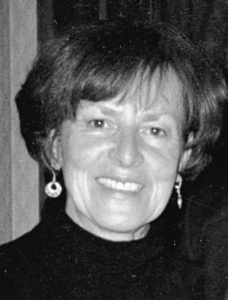 WATERVILLE – Mary Ann Graves, 81, of Waterville, passed away on Saturday, December 18, 2021, at Cap­tain Lewis Res­i­dence, in Farm­ingdale. Mary Ann was born on Dec­ember 30, 1939, to Annette Therrien and Charles Abbott.
She was raised by Gerard and Annette Therrien. The eldest of four, she adored her siblings, looked out for them as children and continued a very close relationship with them through her final days.
Mary Ann had tremendous love for her family. She loved the holidays and being together, especially on Thanksgiving, which was her favorite.
Mary Ann worked as a nurse's aide at Thayer Hospital, in Waterville, and as a bookkeeper at a local business.
She later worked as a van driver for Penquis Transportation and KVCAP, where she received several safety awards.
Mary Ann was an amazing supporter of her children's sports endeavors, which included horseback riding, dirt bike riding, and gymnastics. She loved being a spectator at her granddaughters' sporting events, loved watching the New England Patriots and "her" Tom Brady, professional tennis, ice skating, and most of all the Olympics. She was a fabulous cook and enjoyed making homemade meals and desserts from scratch. Among the family favorites were her chili, spaghetti sauce, corn chowder, and New York style cheesecake.
Mary Ann had a deep love for all animals. She enjoyed nature, gardening, hiking, birdwatching, feeding her backyard visitors, and just being outside. She loved to keep busy and always eemed to be in motion. Her greatest passion was the K-9 training she and her late husband, Mel, did with their numerous German shepherd dogs. We must not forget her latest "love" Felina, a little west highland white terrier.
Mary Ann was predeceased by her husband Melvin Graves.
She is survived by her three children, Cindy (Jerry) Hunt Lockear, Gordon Corson Jr., and Angela (Douglas) Frame; two stepchildren, Michael Graves, and Jennifer (Kevin) Whitley; her three siblings, Linda (Ray/Artie) Lemieux, Leona (Mike) Miller, and Gerard (Kim) Therrien Jr.; 12 grandchildren and six great-grandchildren.
A graveside ceremony will take place at 12 p.m., on Monday, June 6, 2022, at the Maine Veterans Memorial Cemetery, 163 Mt. Vernon Road, Augusta, Maine.
Arrangements are under the direction and care of Gallant Funeral Home, 10 Elm Street, Waterville.
An online guestbook may be signed, condolences and memories shared at http://www.gallantfh.com.
NANCY ADAMS
WINSLOW – Nancy Adams, 81, passed away on Sunday, December 19, 2021, following a brief illness. Nancy was born on August 8, 1940, the daughter of Earl and Florence (Taber) Doody.
She graduated from Lawrence High School, in Fairfield, class of 1958.
On June 21, 1958, she married her husband of 51 years, Donald Adams, who passed away in 2010. Throughout their marriage they did everything together and were rarely apart. They especially enjoyed their trips to the coast and would most often end up at Pemaquid Point, Old Orchard Beach or Belfast.
She spent her life as a devoted wife, mother, and homemaker. She was heavily involved in all her children and grandchildren's activities including Booster Clubs for midget football, Little League, basketball, band, majorettes, Girl Scouts, dancing, swimming, and chaperoned countless trips in support of them. Through these activities she made many lifelong friends.
Nancy was a member of the Fairfield Church of the Nazarene and was the pianist and music director for 30-plus years. She also played for many community services and numerous weddings and funerals. She loved the Lord and never refused to use her talent for His glory, no matter how inadequate she felt. She also taught Sunday School and gave herself fully to the Wednesday Night Youth Program. She loved every one of the kids that came through the door and always had a listening ear for them.
She was predeceased by her parents; her husband; her sister, Gwendolyn Scott and her husband, Norman; her brothers-in-law, Kenneth Adams, and Ballard Nash; and her sister-in-law, Debbie Adams.
She is survived by her son, Andrew Adams and his wife Brenda, of Holly Springs, North Carolina; her daughter, Donna Burgess and her husband Robert, of Winslow; her grandson, Adam Burgess and his wife Rebecca and their children, Jordynn, Levi and Owen, all of Winslow; her granddaughter, Leeann Lallemand and her husband, Tyler and their children, Mariah Grace and Eli; her sisters-in-law, Marie Adams, of Connecticut, and Patricia Nash, of Poland Spring; her brother-in-law, Joseph Adams, of Connecticut; a cousin, Elaine Washburn; as well as nieces, nephews, cousins.
A funeral service was held on Tuesday, December 28, at the Fairfield Church of the Nazarene, in Fairfield.
Arrangements are in the care of the Lawry Brothers Funeral Home, 107 Main St., Fairfield, where memories may be shared, and an online register book signed by visiting http://www.familyfirstfuneralhomes.com.
JASON V. LINT

WINSLOW – Jason V. Lint passed away unexpectedly at his home, in Winslow, on Monday, December 20, 2021.
He was an incredibly caring and loving person with a warm smile, and unique laugh.
Jason is survived by his two sons, Wyatt Lint and Dominic Lint, both of Gardiner; his father Peter Lint, of Oakland, and his mother AnnMarie Ulrich, of Windsor; and his grandfather Daniel Gorgone, of Windsor. In lieu of flowers, donations can be made in Jason's name to the Barbara Bush Foundation for Children.
HELEN G. WAKEFIELD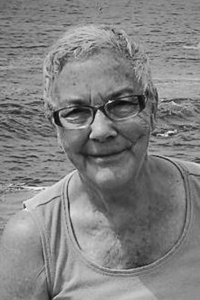 FAIRFIELD – Helen Grace (Lester) Wakefield, 83, died peacefully Monday, December 20, 2021. Helen was born on May 17, 1938, the fourth of seven children born to Helen and James Lester.
At the time of her birth, her family lived in Norcross where Helen developed her love of nature and storytelling.
As a young child, Helen's family relocated to Long Island where her visceral connection with the sea originated. Helen's fondest memories and best stories described her exploration of the coastline and island woods of Casco Bay with both human and animal co-conspirators.
As an adult, Helen was a self-directed, fiercely independent woman and lifelong experiential learner. She developed successful careers as a real estate broker, house flipper, financial manager, sport fishing boat crew member, professional baker, restaurateur, head of the chamber of commerce in Calais, entrepreneur, and assistant director of an adoption agency.
Her interests included studying the Bible, painting, camping, hiking, gardening, walking the Maine woods and shoreline, completing home renovations, hunting, fishing, kayaking and becoming a published author in her late 70s. Helen traveled extensively and traversed the Great Wall of China. She was an advocate for the elderly and volunteered spiritual comfort to hospital patients and their families. Helen was an active member of the Getchell Street Baptist Church, in Waterville.
Helen was generous, funny, occasionally mischievous, and rarely idle. She ignored pre-established barriers, was a role model for resiliency and valued faith, self-determination, independence and education. She supported her children and grandchildren's hobbies and careers as equestrians, automobile enthusiasts, gardeners, artists, scientists, hunters and fishermen.
Helen was predeceased by her parents and her siblings Eddy, Shirley, Charlie, Patrick, Hilda and Angeline. She held her memories of them close to her heart and they live on in her stories, as do the friends and animal companions who predeceased her.
She is survived by her three children, Grace, James and Rebecca and their respective families, including her grandchildren and great-grandchildren.
A springtime celebration of her life will take place near the sea on a date to be determined.
Arrangements have been entrusted to Plummer Funeral Home, 16 Pleasant St., Augusta, ME. To express condolences or share stories, please visit http://www.plummerfh.com.
In lieu of flowers, donations can be made to the Getchell Street Baptist Church, at 3 Getchell Street, in Waterville.
DANIEL M. BROWN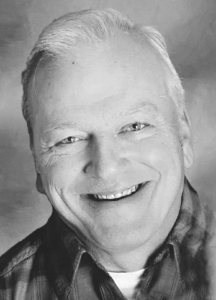 SOUTH CHINA – Daniel Marc Brown, 70, passed away on Tuesday, December 21, 2021. Dan was born in Lewiston, on October 29, 1951, the son of Vernon and Bibian Brown.
He graduated from Lewiston High School class of 1971.
He was a hard working, loyal employee at Zayre/Ames where he worked for 18 years and was promoted to manager. He then went into the mental health field where he committed over 25 years before retiring in 2014.
Dan met his "Soulmate", Laurie Pelkey while at work and they were married on August 9, 1986. They have four children, son Pastor Nathan and wife Erika Pelkey, of Unity, daughter Duska and husband Pastor Josh Lovelace, of Jefferson, son Pastor Brandon and wife Nicole Pelkey, of Troy, and daughter Danielle and husband Derek Granquist, of Monroe; eighteen grandchildren, Jada and husband David Peterman Jr., Brynn, Elijah, Caleb, Isaiah, Bailey, Daniel, Elizabeth, Landon, Evan, Lauren, Sawyer, Riley, Autumn, Connor, Cassidy and Emma and one great-granddaughter Catie.
Dan was a family man and enjoyed making memories with each of them. He loved serving at church, researching ancestry, camping, restoring furniture, finding sand dollars and building sandcastles at the beach, gardening, watching his grandchildren play sports and soaking everyone with a garden hose.
With a big family the door was revolving with visits from someone almost daily. There were multiple gatherings a year, but he was always there with a big smile, hugs and lots of teasing. He also enjoyed organizing get-togethers with his seven siblings and family reunions so everyone could be together.
Dan received Jesus as his personal Saviour when he was a young man and lived his life to honor and glorify the Lord. He proved it in the way he loved his wife, raised his children, and the influence he had on his grandchildren and everyone that knew him.
He attended Church Hill Baptist, in Augusta, for many years until his son Pastor Nathan Pelkey was sent out to plant Bible Baptist Church, in Unity, in 2008, where he was an active charter member. He loved his church family and made everyone feel welcome with a big smile and friendly conversation.
He was predeceased by his parents Vernon and Bibian Brown, mother in- law, Muriel Griffin, sisters-in-law, Lucille Brown and Patsy Brown, brothers-in-law, William Draper, William Manson, John Lasky and Mike Griffin.
He is survived by his wife, children and grandchildren; father-in-law Dale Griffin and wife Lillian Foss; brother George Brown, Lorraine and husband Roland; sister Joan Draper and companion Bill Short; brothers Dick and wife Carol Brown, Ronnie Brown, sisters Anita and husband Wayne Johnson, and Rita and husband Sonny Stewart; sisters-in-law Angela Spencer and husband Jim, Donna Pelkey, Jackie Putnam and husband Lee, Lynn Gordon and husband Mark, Julie Shepard and husband Steve, Joan Griffin and companion Roxanne Silva; and many nieces, nephews, great-nieces and -nephews.
There will be a Home Going Service on Saturday, January 8, 11a.m., at Church Hill Baptist Church, 258 Church Hill Road, Augusta, ME. There will be a reception immediately following the service downstairs in the fellowship hall.
In lieu of flowers, donations towards medical expenses can be made to Bible Baptist Church, P.O Box 236, Unity, ME 04988.
CONSTANCE B. HIGGINS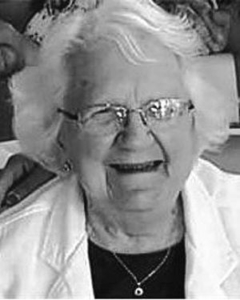 WATERVILLE – Constance "Connie" Boynton Higgins, 95, passed away on Tuesday, on December 21, 2021. She was born April 17, 1926, to Winifred and Vernon Boynton.
Winifred passed in 1927 and Connie was raised by her grandparents, Theda and Harry, of Windsor.
She attended China schools, graduating from Erskine Academy, class of 1943. She went on to attend the University of Maine at Orono, graduating in 1949 with a concentration in romance languages. She put herself through college by working summers as a chambermaid at the Atlantic House, in Scarborough. She married Seth "Bud" Higgins Jr., in December 1950. The two raised five children, Bill, Joe, Cindy, Mike, and Jon in their South China home.
After a short stint as a medical transcriptionist and a telephone operator, Mrs. Higgins spent a long and fruitful career in education, teaching children to read. She taught in Columbia Falls and Fairfield for a short time, before she began her dream job in the Winslow public school system. Her more than 30-year educational career is commemorated by the acknowledgment of her students. She could hardly go to a grocery store, pizza shop, or local restaurant without hearing someone exclaim, "Hi Mrs. Higgins!" She was fondly regarded by all her former students, and she always remembered each one.
After retiring from education, she went on to teach several of her grandchildren and even neighborhood children to read, using games and tools she had created and developed throughout her life and career. She later went on to put her gifts to work, writing and leading Bible studies with her family.
Her love for her family was unmatched, second only to her love for God and her Lord and Savior Jesus. Her greatest delight was sharing the love of Christ with her family, and anyone she met. She was a spiritual giant in her petite four-foot, 10-inch frame. She had great joy in gathering with her family, and she was the driving force behind the "Higgins Parties." She was an avid Boston Red Sox fan, crossword puzzle expert, tea party and sleepover hostess, and cribbage "shark." Her granddaughters share fond memories of sleepovers, trying on her jewelry/makeup, and being sung to sleep with, I Am a Little Kitty. She adored horses, lighthouses, visiting Pemaquid with family, lobster rolls, and fried scallops. She spent much time teaching her children and several of her grandchildren to play cribbage, rummy, and how to drive a standard. Her years of driving five children before seatbelts created her "automatic arm," that would pin her grandchildren to the seat whenever she hit the brakes. She was affectionately known as Mom/Nan/Connie and ended every conversation with "love you, bye-bye" or "love you, toooo!" She was adored and admired by all who crossed her path, and memories of her will always evoke feelings of great love and joy.
Connie was predeceased by her son Jon, mother Winifred, father Vernon, stepmother Abbie, brother Larry, sister Joyce, and former husband Bud.
She is survived by her sister Linda and husband Bob, of Florida, children, Seth III, of Brunswick, Joel and his wife Patricia, of Randolph, Lucinda and her husband Scott, of Albion, Michael, of South China, and daughters-in-law Thelma Webber and husband Norton, and Mary Quirion and husband Lloyd; nine grandchildren, 15 great-grandchildren, along with many nieces, nephews, great-nieces, and great-nephews.
A private funeral service, open to family members, will be at Plummer Funeral Home, 983 Ridge Road, Windsor, Maine. The service will begin at 2 p.m. on Saturday, January 8, 2022. There will be an outdoor committal service in the spring with plans for an outdoor gathering afterward for all who can attend.
Condolences, stories and photos may be shared at http://www.plummerfh.com.
In lieu of flowers at the service, friends and family who so choose may donate to the charity of their choice.
JEANNINE BRETON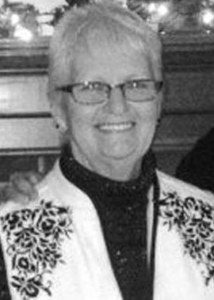 WINSLOW –Jeannine Breton, 81, passed away on Thursday, December 23, 2021. Jeannine, a resident of Meadowview Estates, in Winslow, was born on April 30, 1940, in Winslow, the daughter of Bertha Martin and Chester Plourde, also of Winslow. The love of her life for 47 years, Armand Breton, predeceased her in 2007.
Jeannine enjoyed being an entrepreneur with her husband, building the A&J Mini Mall, in 1972, on the Cushman Road (currently named Halifax Crossing), and operating several shops. She also worked as a substitute teacher while living in Skowhegan. She was a die-hard sports fan and loved watching football, ice hockey and baseball.
Jeannine had a great sense of humor and an infectious laugh. After the loss of her husband, she moved back to Winslow where she could be closer to her siblings and friends during retirement.
She is survived by two brothers, Robert Plourde and his wife Rita, and Lawrence Plourde and his wife Noella; her children, Gerard Breton and his wife Deborah, of Cumberland, Andrew Breton, of Chandler, Arizona, Nicole Breton and her partner Christopher George, of Cartersville, Georgia, Angela and her husband Andrew McMann, of Telluride, Colorado, Celeste and her husband Daniel Smith, Noella and her husband Brian DesPres, Monique and her husband Randy Dionne, all of Skowhegan; 17 grandchildren, Caroline and Matthew Breton; Ryan, Chase, and Ben Breton; Ragan, Lauren, Kate McMann; Morgan Smith; Renee, Camden, and Nolan DesPres; Nathan and Darrin Dionne and Abigail, Emily and Tanner George; and one great-grandchild, Emmerson Dionne.
Honoring Jeannine's wishes, there will be no visiting hours. A funeral Mass and internment will be held this coming spring 2022.
Arrangements are entrusted to Smart and Edwards Funeral Home, http://www.SmartandEdwardsFH.com.
Donations may be made in Jeannine's memory to the Skowhegan Area High School SCTC, c/o Armand Breton Scholarship Fund, 61 Academy Circle, Skowhegan, ME 04976.
ANN S. WOOD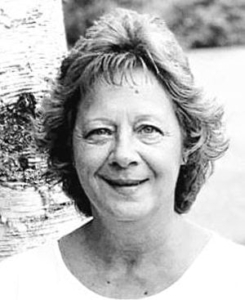 WATERVILLE – Ann S. Wood, 59, passed away on Wednesday, December 22, 2021, following a short battle with cancer. She was born to Clayton and Brenda Coffin on December 22, 1962.
Ann was a graduate of Nokomis High School, in Newport. She first went to work at the Hartland Tannery. She then became a Contract Grant Specialist for S.C.H., of Pittsfield. When she married Frank Wood, of Waterville, she then took a job in Augusta as a Contract Grant Specialist at the Maine Dept. of Public Safety.
Ann loved her family and spent a lot of time with her grandchildren. She loved gardening, fishing and camping with her husband Frank. Ann enjoyed crafting and would give them as gifts to friends and family.
She is survived by her husband Frank; son Joshua and daughter Jessica Johnston; children of her former husband Ivan Johnston; her mother Brenda and step-father Joseph Lucey; brother Clayton Coffin; half-brother Frank Coffin; step-mother Alice Coffin; step–daughters Asia and Nathan Taylor, Adi Wood, Lexi and Scott Rice; grandchildren, Jack, Theodore and Charlotte, children of Joshua and Sarah; Seth, Camron, Peyton and Connor, all children of Jessica Johnston; Charlotte and Elizabeth, children of Lexi and Scott Rice.
A memorial service and celebration of life will be announced in the spring. Memories and condolences may be shared at directcremationofmaine.com.
RODNEY S. TYLER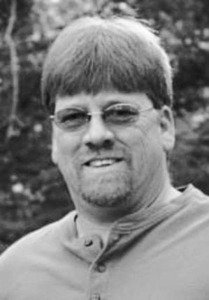 SOUTH CHINA – Rodney S. Tyler, 51, died Saturday, December 25, 2021, at the Alfond Center for Health, in Augusta, following a brief illness. He was born in Au­gusta, on February 27, 1970, a son of the late Ronald V. and Beverly A. (Lucas) Tyler.
Rod, as most knew him, was a graduate of Erskine Academy, in South China, and earned an associate degree from Central Maine Community College, in Auburn.
He was employed by Clyde Billing Auto dealership, in Augusta, for several years before they were purchased by O'Connor Motors, where he continued to work as a Master Volkswagen Technician. He was known far and wide as the guy to call for Volkswagen help and parts. Rod was happiest outdoors with friends and family camping, fishing, hunting, ATVing and searching for the elusive big buck. Best known as the life of the party and the first to offer a helping hand. His absence from these activities leaves a tremendous loss for all that loved and knew him.
Rod is survived by his wife of 18 years, Lori A. (Wentworth) Tyler, of South China; two sons: Lucas Tyler, of Montville, and Ryan Tyler, of South China; a daughter, Lauren Tyler, of South China; a brother, Richard Tyler and his fiancée Melissa Ingraham, of Knox; several aunts, uncles, nieces, nephews and cousins.
Relatives and friends may visit on Thursday, January 6, 2022, from 4 – 6 p.m., at Plummer Funeral Home, Windsor Chapel, 983 Ridge Road, Rt. 32, Windsor where a memorial service will take place on Friday, January 7, 2022, at 11 a.m. Burial will be at a later date.
Condolences, stories and photos may be shared at http://www.plummerfh.com.
SHAWN D. GIROUX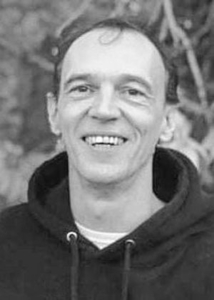 BENTON – Shawn D. Giroux, 50, of Benton, passed away unexpectedly on Wednesday December 22, 2021, following a long illness.
Shawn grew up and went to Winslow schools. Being a carpenter by trade he really loved his craft and ran his own construction business most of his adult life. Having an extraordinary green thumb, Shawn really enjoyed growing plants and outside gardening. Shawn had several hobbies but was most passionate about motor sports such as four wheeling and snowmobiling, he also enjoyed playing guitar. Being a family man who loved his family with all his heart, loved to have barbecues and family gatherings. Shawn was also very excited about becoming a grandfather. He will be missed by so many who loved him.
Shawn was predeceased by his father, Leon Giroux, of Oakland, stepfather, Gabriel Dostie, of Sidney.
He is survived by his wife, Misty Giroux, of Benton; three daughters, Monique Giroux, of Tennessee, Ariel Giroux, of Benton, Victoria Giroux, of Norridgewock; his mother, Donna Dostie, of Sidney; two sisters, Tammy and Bill Mullen, of Oakland, and Cheryl and Jim Wentworth, of Sidney; three nieces; one nephew; one great-niece, and several aunts and uncles.
Family and friends may visit from 1 – 3 p.m., on Sunday, January 2, 2022, at Gallant Funeral Home, 10 Elm Street, Waterville, Maine.
An online guestbook may be signed, condolences and memories shared at http://www.gallantfh.com.
In lieu of Flowers, donations may be made to the Humane Society Waterville Area ,100 Webb Road,Waterville, Maine 04901, whereas the Kennbec Behavior Health of Skowhegan will be donating on behalf of Shawn to the Humane Society Waterville Area, due to his love of animals.
LORRAINE B. QUIRION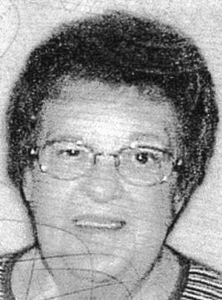 WATERVILLE – Lorraine (Beaudry) Quirion, 93, passed away on Saturday, December 25, 2021, at Mount Saint Joseph long term care, in Waterville, from Covid-19. Lorraine was born in Augusta, on October 23, 1928, to the late George and Marie Ange (Vachon) Beaudry.
She was educated in the Augusta School System and was a communicant of St. Michael Catholic Parish, in Augusta
Lorraine was employed at Edwards Division of Bates Mill, several shoe factories and most recently she spent 10 years of service at the Maine Veterans Home, in Augusta.
She enjoyed watching TV, word finds and shopping at Wal-Mart. After the death of her son, she moved to John Marvin Tower where she enjoyed several activities, luncheons, and gatherings. While living at John Marvin Tower she made many friends and would enjoy shopping and going to lunch with them at several of their favorite restaurants in the area.
She is predeceased by her parents; her husband, Donald E. Quirion, on May 5, 2001; and her son, Patrick on April 17, 2016.
She is survived by her brother Valmond Beaudry and his wife, Lorraine, of Chelsea; a sister-in-law, Ann Quirion, of Augusta; several nieces and nephews; and a cousin, Lucette Fecteau.
A private burial will be held at the Maine Veterans Cemetery at a later date.
Arrangements are under the care of Funeral Alternatives 82 Western Ave., Augusta, Maine, 04330.
STEVE POTTLE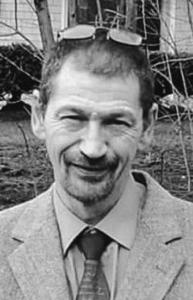 CHELSEA – Steve A. Pottle, 55, passed away on Saturday, December 25, 2021 at Maine­General Medical Center, in Augusta. He was born on January 31, 1966, in Waterville.
Steve attended school in Fairfield and Waterville. He attended Seventh-day Adventist Church in Augusta.
Steve married the former Kimberly Ann Bouchard on August 1, 1998. Together they had two children, Danielle and Dylan.
Steve enjoyed many things including snowmobiling, motorcycling, and working on his vehicles. A hard worker, Steve worked as a commercial driver delivering oil and driving a ramp truck. For many years he worked with his brother-in-law at his auto dealership, in Waterville, and as a mechanic for VIP. He enjoyed helping his friend Adam Penney at his salvage yard, in Winslow.
In his younger years he loved helping his dad work on his race car and going to help in the pit as part of the pit-crew. He was quite the roller-skater, and would often be seen skating around town. He also put a lot of miles on his bicycle growing up.
Steve was a quick thinker and was not one to give up when facing a challenge! He was proud of his time as a boxer. In 1981, he won the Golden Gloves Championship, and became, for a time, the state's only undisputed champion in his 106-pound class.
He is survived by his daughter Danielle Bishop and his grandson Ayden Landry; his son Dylan Pottle; mother Lily Glidden; father Lawrence Pottle and wife Audrey; sister Laurie Bourgoin and husband Eric; brothers Wayne Harmon and wife Nicole, Lewis Howard and wife Noreen; aunts Janice Harmon, Linda Douglas and husband Steve, Yvonne Pottle; uncles Allan Pottle, Robert Costain; father-in-law Roland Bouchard; sister-in-law Michele Sucy and husband Scott; brothers-in-law Darren Bouchard, Shane Bouchard and wife Amy; many nieces, and nephews.
Steve was predeceased by his wife Kimberly Ann Pottle, grandparents Lawrence and Hester Pottle, Arthur and Dorothy Cady, mother-in-law Barbara Bouchard, aunt Valerie Costain, uncles Donald and Gerry Pottle, and Rodney Harmon, step-fathers Wayne Harmon and William Glidden, and sister-in-law Johna Goodale and cousin Jamie Pottle.
Celebration of life and burial will occur in the spring.
Arrangements under the direction and care of Dan & Scott's Cremation & Funeral Service, 445 Waterville Road, Skowhegan.
JEAN-LUC POMERLEAU
SIDNEY – Jean-Luc Pomerleau, 73, died Monday, December 27, 2021, at his home following a long illness exacerbated by Covid. He was born in St. Martin, Québec, Canada on September 5, 1948, a son of the late Alphonse and Therese (Cliche) Pomerleau.
Mr. Pomerleau was educated in Canada and was a communicant of St. Augustine Catholic Church, in Augusta. He had been employed most of his life as a drywaller, working for several construction companies, including Melanson Construction.
Jean-Luc enjoyed the outdoors, hunting and fishing, and was a professional arm-wrestler in Connecticut and Massachusetts, proudly taking home several trophies in his day. He loved to go clamming on the coast and always looked forward to his summer visits at Old Orchard Beach with his family from Canada, which always ended with a big lobster feast.
Mr. Pomerleau was predeceased by his brother, Raymond Pomerleau, his sister, Diane Bousquet, and his step-grandchild, Bryan Levesque.
He is survived by his wife of 50 years, Connie (Rodrigue) Pomerleau, of Sidney; two daughters, Cindy Poulin and her husband Mark, of Sidney, and Chantal Levesque and her husband Mark, of Scarborough; three sisters, Lise Maheux, of Montreal, Canada, Caroline Pomerleau, of Québec City, Canada, and Claire Pomerleau, of St. Hyacinthe, Canada; four grandchildren, Dominic Pomerleau and his wife Lindsey, of Sidney, Felicia Dyer and her husband Tyler, of Sidney, Kayla Savage, of Tampa, Florida, and Luke Levesque, of Scarborough; three step-grandchildren, three great-grandchildren and several nieces, nephews and cousins.
At his request, there will be no public visiting hours.
A memorial Mass of Christian Burial will be celebrated on Friday, January 14, at 10 a.m., at St. Augustine Catholic Church, Northern Ave., Augusta. Burial will be in the spring in Holy Family Cemetery, Augusta.
Arrangements have been entrusted to Plummer Funeral Home, 16 Pleasant St., Augusta, Maine. Condolences, stories and photos may be shared at http://www.plummerfh.com.
In lieu of flowers, the family requests that donations in Jean-Luc's memory be made to Alzheimer's Association, Maine Chapter, 383 US Route One, Suite 2C, Scarborough, ME 04074.
JAMES R. CAREY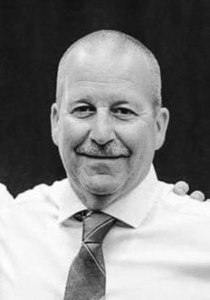 FAIRFIELD – James Richard Carey, 57, passed away unexpectedly at his residence on Wednesday, December 29, 2021. Jimmy was born March 27, 1964, in Waterville, the son of Richard and Norma Carey.
He attended Lawrence High School, in Fairfield, and graduated in 1983; and graduated from Southern Maine Vocational-Technical Institute, electrical school in 1985.
He was employed by Central Maine Power Co. since 1987, for over 34 years. His greatest pride and joy were his sons, Adam, and Spencer. He loved to watch his boys participate in sports throughout the years and would travel wherever the games were. He was a member of the Corpus Christi Parish, Waterville/Winslow. He belonged to the Waterville Elks Club and was on the PAL board, in Fairfield, for several years.In his early years he loved to spend time traveling and camping with family and friends, and spending time out at the family camp in Belgrade. He participated in the Trek Across Maine and completed it 15 times.
He is survived by his son Adam Carey and wife Corinne, his granddaughters Hazel and Haven, of Hampden; his son Spencer Carey and partner Adrianna, of Fairfield, and the boys' mother Gisele Carey; his father Richard Carey and companion Diane Bishop, of Winslow; his sister Nancy Cunningham and husband Lee, of Vassalboro, and their children Amy Cunningham, of Mt. Vernon, and her children Aubrie and Camden; Jessica Cunningham, of Vassalboro; his sister Susan Jacobs, of Oakland, and husband Paul, her children Aaron Higgins and wife Stephanie, of Canaan, Meagan Grant and husband Ben, of Oakland, and their son Reece.
He was predeceased by his mother Norma, his brother Matthew and his in-laws, Neil and Jeanne Martin.
A Mass of Christian Burial was celebrated on Wednesday, January 5, at Notre Dame Catholic Church, in Waterville.
Arrangements are in the care of Lawry Brothers Funeral and Cremation Care, Fairfield where memories and condolences may be shared with the family at http://www.familyfirstfuneralhomes.com.
In lieu of flowers, donations can be made to American Lung Association Trek Across Maine, 122 State Street, Augusta, ME 04330.
Responsible journalism is hard work!
It is also expensive!
If you enjoy reading The Town Line and the good news we bring you each week, would you consider a donation to help us continue the work we're doing?
The Town Line is a 501(c)(3) nonprofit private foundation, and all donations are tax deductible under the Internal Revenue Service code.
To help, please visit our online
donation page
or mail a check payable to
The Town Line, PO Box 89, South China, ME 04358
. Your contribution is appreciated!
https://townline.org/wp-content/uploads/2016/06/TownLineBanner.jpg
0
0
Website Editor
https://townline.org/wp-content/uploads/2016/06/TownLineBanner.jpg
Website Editor
2022-01-05 15:24:09
2022-01-05 15:25:18
OBITUARIES for Thursday, January 6, 2022