BRIAN L. MICHAUD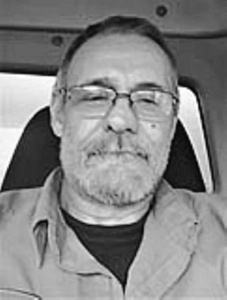 OAKLAND – Brian Lee Michaud, 56, of Oakland, passed away suddenly while working, on Monday, December 16, 2019. Brian was born on March 18, 1963, at Fort Campbell, Kentucky, the son of Dora and Charles H. Michaud Jr.
Brian graduated from Stearns High School, in Millinocket, in 1981. Following high school, he joined the United States Navy, serving his country with pride. Love of country topped his priority list.
Brian was passive, sweet, funny, and giving. He will be remembered for his hard work ethic and the fact he could fix anything. He was always there to lend a hand for anyone. He was happy to be known as a "red neck" and a proud Trump supporter. Brian was a delivery assistant at NRF, in Augusta, at the time of his death.
Brian was especially proud of his son, Joshua Michaud, for his service in the United States Army and carrying on the family tradition of serving his country. He was looking forward to spending time with him over the holidays.
Brian enjoyed camping, fishing, hunting, wrestling with Josh and cousin, Mikey, and spending time with friends and his dogs.
Brian was predeceased by his father, Charles H. Michaud Jr., on August 12, 2006.
Brian is survived by his son Joshua Michaud of Tampa, Florida; mother Dora Michaud, of Oakland; sister Andrea Stevens, of Alaska; brothers, Charles Stevens, of Arizona, and Ed Stevens, of Idaho; his girlfriend Beckey Washburn, of Oakland; uncles, Maynard, Michael and Terry Michaud; also cousins, Beth Michaud-Tillson who was like his little sister, cousins, Mikey, Luigi and Jason Michaud, Vina Walker and Digna Cournoyer; and many aunts, uncles and cousins.
A celebration of life was held on December 29, 2019.
An online guestbook may be signed, and memories shared at www.familyfirstfuneralhomes.com
Arrangements are by Wheeler Funeral Home & Cremation Care, 26 Church St., Oakland.
In lieu of flowers, memorial donations may be sent to the Maine Veterans Home, 310 Cony Road, Augusta, ME 04330.
PHILIP P. SIMONDS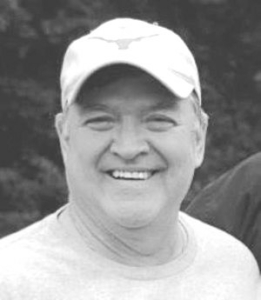 WINSLOW – Philip Paul Simonds, 66, passed away Tuesday, December 24, 2019, at Brigham & Women's Hospital, in Boston, from medical complications following successful double lung transplant. Phil met his challenges with a strong spirit and a sense of humor. He passed peacefully in the arms of his high school sweetheart and wife of 46 years, Barbara.
Born in Keene, New Hampshire, April 23, 1953, he was the son of Gilbert Conant and Geraldine Searles. He attended Brattleboro Union High School, Brattleboro, Vermont, class of 1972, and University of Southern Maine, graduating with a degree in fire science.
Phil worked as a journeyman brick mason for the MacMillan Company, of Keene, New Hamsphire, before joining the Brattleboro Fire Department where he worked until moving to Winslow, in 1982. He was firefighter in Waterville for 29 years, working as an engine operator, instructor, inspector, training officer, a certified SCBA technician, and as captain for 15 years. He received a medal of valor in 2006 for his courage as a firefighter. Retired from the fire service, he worked at the Waterville Housing Authority inspecting homes. He was on the board of the Mid-Maine Vocational Center, in Waterville, and helped to lead the youth program at the Pleasant Street United Methodist Church for 12 years.
He was a lifetime member of Waterville Elks Lodge #905.
An avid golfer, he loved spending time on and off the golf course with his golf buddies. He was a lover of adventure, beaches, camping, hiking, fishing, and following the road less traveled. His heart was filled with love for his wife, children, grandchildren, family, and friends.
He was predeceased by his mother, father, and in-laws, Robert R. J. and Catherine (Whitney) Emond.
Phil is survived by his wife, Barbara (Emond) Simonds, of Winslow; a son, Philip P. Simonds Jr. and his wife, Jennifer, of Antwerp, New York; two daughters, Celina C. Beaulieu and her husband Belami, of Turner; Alyssa (Ali) M. Simonds, of Belfast; eight grandchildren, Makayla, Tyler, and Daniel Simonds, of New York, and Kyle, Brandon, Isaac, Amaya, and Elliot Beaulieu, of Maine; six brothers, James, Craig, Stanley Conant; Ralph, Gerald, and David Simonds.
Services will be held on Saturday, Jan. 11, 2020, 3 p.m., at Centerpoint Community Church, 155 West River Road, Waterville.
Arrangements have been made under the guidance of Gallant Funeral Home, Waterville, ME, and the Waterville Fire Department.
An online guestbook may be signed, condolences and memories shared at www.gallantfh.com.
In lieu of flowers, the family asks that donations be made in memory of Philip P. Simonds at pulmonaryfibrosis.org or mailed in his memory to the Pulmonary Fibrosis Foundation,230 East Ohio Street,Suite 500,Chicago, IL 60611
L. DANA DOUGLASS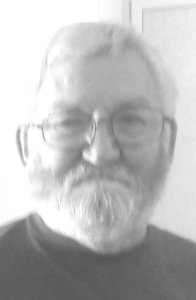 WATERVILLE – L. Dana Douglass, 69, passed away peacefully at Oak Grove Center, in Waterville, on Saturday, December 28, 2019. He was born June 4, 1950, in Augusta, the son of Paul and Frances (Jacobs) Douglass.
He graduated from Winslow High School in 1971. He was employed at a dairy farm during high school, followed by Harris Bakery, in Waterville. He moved to New Hampshire and worked at General Cable for 26 years where he retired.
He enjoyed volunteering at church where he was loved by members. He also enjoyed playing bingo with friends and attending family outings. While in school, he loved to run cross country with his brother, Alfred.
Dana is survived by brothers, Eugene and wife Linda, from Millinocket, Jerry, from San Diego, California, Ken and wife Lois, from Sidney; sisters, Hazel, from Clinton, Freda, from Mars Hill, April and Scott Grard, from Clinton; many nieces and nephews.
He was predeceased by his mother and father; four brothers, Frederick, Sheffield, Alfred and Marvin Douglass.
A graveside service will be held in the spring of 2020 at the convenience of the family.
Arrangements under the direction and care of Dan & Scott's Cremation & Funeral Service, 445 Waterville Road, Skowhegan, ME 04976.
JANICE D. SATCHELL
PALERMO – Janice (Dowe) Satchell, 75, of Palermo, passed away on Tuesday, December 31, 2019, at home. Born in Portland, to Milton and Virginia (Wescott) Dowe, Jan grew up in Palermo, working at her family's general store and attending Erskine Academy, in South China. She lived in Northboro, Massachusetts, for much of her married life, and later retired to Palermo with her husband, Satch.
Jan was a lover of (in her words) "family, critters, friends, and fun." In her younger days she loved to dance, read, bake, sew, and knit. Jan was a collector of many things both old and new, and loved to find a good bargain. She adored animals, especially dogs. She was a stay at home mom to her three daughters and to her grandson, and later enjoyed working as a home health aide with senior citizens.
Jan leaves behind her husband of 53 years, William F. Satchell II; her daughters Jean Roseman and husband, of Rochester, Massachusetts, and Catherine Satchell, of Portland; brother-in-law, Basil (Bill) Standish.
She was the beloved Nana of Michael Satchell (and wife Nicole), Emily Roseman (and fiancé Greg), Anne Roseman (and husband Jose), and to her great grandson, Mikey Satchell.
Jan was predeceased by her parents, Milton and Virginia Dowe; her sister, Judy Standish; and her daughter, Laura Satchell.
A celebration of life will take place this summer in Palermo.
There will be a private burial at Branch Mills Cemetery, in South China.
In lieu of flowers, Jan expressed wishes for her friends and family to "pay it forward" with acts of generosity and kindness. Memorial gifts in her memory may be made to the Palermo Historical Society, P.O. Box 13, Palermo, ME 04354.
Memories and condolences may be shared with the family online at www.ripostafh.com.
MALCOLM S. CHARLES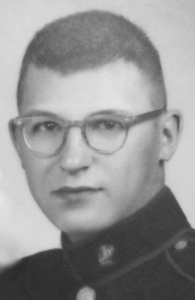 ROME – Malcolm Stuart Charles, 75, passed away peacefully on Monday, December 30, 2019, on the Family Farm (established in 1792) where he spent so much time at work and play during his youth. Malcolm was born on April 9, 1944, to Kenneth and Iris (Williamson) Charles, in Skowhegan, and was raised in Smithfield.
He married Evelyn (Belliveau) Charles on a beautiful and sunny May 1, 1965.
Malcolm graduated from Williams High School, in Oakland, later received an Associate of Science Degree in Criminal Justice from Unity College and a Bachelor of Science Degree in Public Administration from the University of Maine at Augusta.
Out of his love for country, and inspired by family tradition of military service exemplified by his father and uncle, both veterans of World War II, a great-uncle, a Marine Corps veteran of World War I, Malcolm proudly volunteered for service in the United States Marine Corps, attaining the rank of sergeant and deployed to Vietnam as a military policeman.
Malcolm continued his lifetime of service to the community as a police officer in Fairfield 1968-1971 and Waterville 1971 until his retirement in 1993 as a patrolman and detective. He also was assigned to the Maine Bureau of Intergovernmental Drug Enforcement/Maine Drug Enforcement Agency from 1988 until 1992.
Upon retirement, Malcolm and Evelyn moved to the family farm in Rome where they created, owned, and operated Pointers Run Hunting Preserve and Guide Service training and working with their German Shorthaired Pointers (GSP), Mach, Katy, and Josie while providing a safe and beautiful location for upland bird hunters from throughout the northeast to train their dogs or hunt with Malcolm and his GSP's. The preserve was featured in several publications and on sporting television shows.
He followed his father and grandfather in serving the town of Rome as selectman for many years.
He was a member of the Benevolent Protective Order of Elks, Veterans of Foreign Wars, Masonic Lodge, in New Sharon, Sebasticook Chapter of North American Versatile Hunting Dog Association (Past President) and other service organizations.
Malcolm is survived by his wife of 54 years, Evelyn (Belliveau) Charles, of Rome; their children Karen (and Kevin) Lane, of Waterville, and their son Clark (and Brandi) who are anticipating the birth of Malcolm's first great-grandchild, Paisley Ann; Jennifer (and Nathan) Soper, of Smithfield, and their daughter Brittney (and Evan) Gleason; Eric (and Marcie) Charles, of Roanoke, Virginia, and daughter Madisen; Kenneth (and Anne) Charles, of Farmington, and daughters Meghan and Emma; Stephen (and Christi) Charles, of Phillips, and their sons Stephen II and Cameron, and daughter Alexis; his sister, Nadine Belliveau, of Skowhegan; brother-in-law Anthony Belliveau Jr. (and Suzanne), also of Waterville; sister-in-law Barbara Belliveau, of Norridgewock, and many nieces and nephews, great-nieces and great-nephews.
Malcolm was predeceased by his parents, Kenneth and Iris (Williamson) Charles, father- and mother-in-law Anthony Sr. and Cecile (Beaulieu) Belliveau; brothers-in-law Albert and his wife Margaret (Winnie) Belliveau, and David Belliveau.
A graveside service with full military honors will be held in the summer at Calvary Cemetery, in Skowhegan.
In lieu of flowers, memorial contributions can be made to an Outdoors program that Malcolm enjoyed volunteering and participating with his fellow veterans and first responders: Pine Grove Programs (for Military and First Responders), P.O. Box 92, South China, ME 04358, 207-672-9200.
MARIE WOOD
FAIRFIELD — Marie Wood, 95, passed away on Tuesday, December 31, 2019. She was born on March 8, 1924, in New Brunswick, Canada, to Margaret (Bell) and Thomas Stickney.
She married Clifton A. Wood on September 4, 1943, and they shared 65 years of marriage together until his passing on January 4, 2009.
Marie was a loving wife and mother, dedicating her life to homemaking and her family. Later in her life she worked for 30 years cooking meals at Elaine's Community Daycare where she was fondly known as "Grammie" to many.
She was a lifetime member of the Victor Grange #49, in Fairfield.
Marie's greatest joy in life came from spending time with her family. She left her mark on the hearts of many whose memories will continue for generations.
She was predeceased by her parents; her husband, Clifton A. Wood; and 12 siblings.
She is survived by her daughters, Linda Daigle, Elaine Crowell, Carolyn Albert and her husband Kenneth, Kim Mackay and her husband Charles, and Whendolyn Smith and her husband William; 14 grandchildren; 31 great-grandchildren; and 15 great-great-grandchildren; along with several nieces and nephews.
An online guestbook may be signed, and memories shared at www.familyfirstfuneralhomes.com.
DEAN L. WADE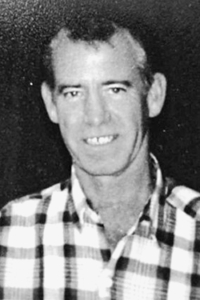 SIDNEY – Dean L Wade, 61, of Sidney, passed away on Monday, December 30, 2019, following a seven-year battle with cancer. Deano was born on May 3, 1958, in Valparaiso, Florida, to Carey Wade and Elizabeth Carr.
He was raised between the family home in Malden, Massachusetts and Uncle Freddy's farm, in Antrim, New Hampshire.
Dean first met Cindy (Manter) at 15 years old when their siblings began dating. Five years later, in 1978, they became the second Wade/Manter wedding. Deano and Cindy built their first house in Byfield, Massachusetts, in 1980 after the birth of their first son Tim, and welcomed their other two children, Chris and Catie into that home. Soon after they purchased an undeveloped lake property in Sidney. In 1984 Deano and a crew of weekend warriors, fueled on Miller Lite, built the family's forever home on a beautiful spot on Messalonskee Lake.
Deano was an avid outdoorsman and shared that love with his family and close friends. Deano loved to fish, though he sometimes didn't even bother to bring a pole. He enjoyed the camaraderie and mostly just being up north and in the woods. Deano's guilty pleasure was sci-fi and cheesy B rated movies.
He loved Star Trek and would always comment on how revolutionary Gene Roddenberry was.
Deano was a lifelong learner and enjoyed reading and watching documentaries. He had a gift of conveying knowledge he had picked up along his unique journey and was an amazing teacher.
Professionally, Dean was a construction supervisor, presenting him the opportunity to work for multiple firms with many great people throughout northern New England. He was one of the best excavator operators to ever pull the sticks. He also owned his own business as a licensed site evaluator, performing soil tests throughout Maine.
Whether at work or play, Deano had a way of explaining in an order of operations that made the toughest task seem simple. He touched and shaped so many people with so few words. He was a gifted listener, and so many people are grateful to have had the opportunity to sit idly with Deano in his truck and share a conversation and a cold one.
Dean was predeceased by both parents and stepfather, Edwin Carr, as well as many other family members.
He is survived by wife Cindy Wade, of Sidney; sons Tim Wade, of Sidney, and Chris Wade and wife Jen (Lovely), of Gardiner, and daughter Catie and husband Chris Perry, of Portland; grandchildren Dakota Lovely, Connor Wade, Nathan Wade, and Everett Perry; sisters Jeanie (Wade) Manter, Adel (Carr) Buckley, Beth (Carr) Lane, and Trisha Carr and brother Edwin Carr; and many other family members.
A celebration of Deano's life will be held on Saturday, January 11, at 3 p.m., at the Snow Pond Center for the Arts (New England Music Camp), on the Pond Road, in Sidney. Flannel attire is encouraged.
Arrangements are under the direction and care of Gallant Funeral Home, 10 Elm Street, Waterville.
An online guestbook may be signed, condolences and memories shared at www.gallantfh.com.
In lieu of gifts or flowers, the family requests donations to deserving outdoor heritage or recreation programs be made in his honor.
CHERRY M. CROMMETT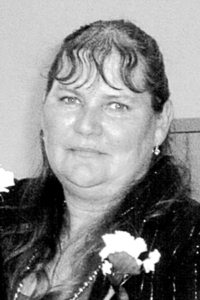 CLINTON – Cherry Marie Crommett, 63, passed away on Tuesday, December 31, 2019. Cherry was born on March 4, 1956, in Waterville, the daughter of James Palmer and Pearl (Day) Ware.
She attended schools in Clinton and Fairfield.
Cherry had a love for animals, especially horses when she was a young girl. She participated in barrel races, pole bending and other various events with her beloved horse, "Freelad." She won many ribbons and awards.
On October 20, 1979, Cherry married her soulmate, Richard A. Crommett. Both resided together in the home they built and where they raised their three children and many, many animals/livestock/pets.
Cherry and Richard took great pride in what they did together on the farm; from raising to butchering and taking care of all the down cows around the Clinton area. They performed Mad Cow testing for the government, testing well over 600 cows. Cherry also had a knack for rescuing animals that were abused or sick.
Cherry always stuck to her Blackfoot Native roots with her respect for mother earth. She was a strong believer in "waste not, want not." She would find uses for things that most people would throw away.
Cherry enjoyed gardening, farming, cooking, sewing, knitting, drawing and learning what she could from the television show Animal Planet. She would often share her knowledge with her family and friends. Even though she wasn't a member of the Clinton Lions, she participated in a lot of events every year at the Clinton Lions Agricultural Fair. She would enter her artwork into the art contest, bake pies for the pie contest, and enter her veggies from her garden into other agricultural contests. Cherry and Richard ran the pig scramble for many years.
Cherry worked hard for many years for this country and she enjoyed every minute of it.
She was predeceased by her parents; her sisters, Linda Stewart, Debbie Leary, and Brenda Corson; her nephew, Richard Ware; her half-brother, Jeff Palmer, and John Lagross who was like a brother to her.
Cherry will be sadly missed by her husband, Richard A. Crommett; her daughter, Jeanette Palmer of Waterville; her sons, Richard Crommett and his wife, Raejeania of Benton and Irving Crommett and his fiancée, Jolene Brown, of Clinton; her grandchildren, Brendan, Adam, Gerilyn, Kendra, Jenna, Emily and James; her great-grandchildren, Aydin and Ryley; her siblings, Patricia Fortin and her husband, Dana, of Skowhegan, Richard Ware, of Clinton, and Evelyn Hyatt and her husband, Ira, of Florida; her half-brother, Randy Palmer; and many nieces, nephews; and friends.
An online guestbook may be signed, and memories shared at www.familyfirstfuneralhomes.com.
Arrangements are by Lawry Brothers Funeral & Cremation Care, 107 Main St., Fairfield.
THOMAS V. WILLIAMS
CHELSEA – Thomas V. Williams, of Chelsea, passed away on Thursday, January 2, 2020, at MaineGeneral Hospital following his long battle with cancer. Tom was born in Burlington, Vermont in 1943, the youngest of five children of William E. Williams and Ella E. Williams.
In 1946, the family moved to Chelsea, which from that time forward was always considered home for him right up to his death.
He started school in Chelsea at the one room school houses #1 and #2, then went on to the Chelsea Consolidated School before going to Cony High School, in Augusta. He graduated from Cony High School in 1961 and went on to attend the University of Maine at Orono.
After the death of President Kennedy, he decided to put his education on hold and enlisted in the U.S. Army. Upon enlistment he was guaranteed 36 weeks of electronic training. After completing eight weeks of basic training at Fort Dix, New Jersey, he was transferred to Fort Monmouth for microwave communications training and completed the 36 weeks with an additional eight weeks of tropospheric scatter communication systems. After the training was completed he transferred to a one year tour in Thailand providing a part of the communication links between the Army and Air Force bases in Vietnam. After his tour, he transferred back to Fort Monmouth as an instructor in multiplexing systems. He was honorably discharged after three years with a rank of Specialist 5.
Upon returning to Maine, he attended the University of Maine in Augusta and then went to Radio Engineering Institute in Sarasota, Florida, attaining an FCC First Class Radio license. It was this various training in communications systems which lead to his eventual career in audio-visual systems.
Early in life he worked as an auto mechanic learning these skills from his father and brothers. This is when he gained his skills at tinkering and repairing equipment. He coupled this with the communication system training and began a long career in system repairs. He began as an inspector mechanic for cable TV at WCBB TV, then after working for two employers in audio-visual repair, he eventually built his own business, Consolidated Electronic Service, repairing audio-visual equipment in schools statewide. Besides doing what he loved to do, he also got to see almost all of the state of Maine. He continued this for well over 25 years before finally retiring.
Tom was an avid outdoorsman enjoying both hunting and fishing. He frequently would get into political debates just for the sake of debating. He enjoyed being with family and friends often helping others with various equipment repairs. This is how he got the reputation as a "jack of all trades, master of none," though he really was good at so much. Anytime he could he would try to pass these skills on to the kids.
Family was important to him. Besides his parents, brothers and sisters, he was able to expand his family when he married his first wife, Linda Savage Williams. Together they had a daughter, Trisha. Tom always considered Trisha's sister and brothers as his own and was thankful for them all. Even after his divorce he continued to be with them all. In fact, after his divorce, thanks to his sister Nancy, in 1977, he met his second wife, Judy, and were married in 1983. Together they were there for the kids. He enjoyed family outings to the Maine coast, the Bridgton area, and other adventures with the kids including some unusual camping trips. Each year he looked forward to apple picking with Trish, Bill, his grandchildren, Rachel and Adam, and Judy and also helping with the holiday season Christmas tree trimming by handling the ornaments out to each of them.
He was predeceased by his parents, Williams E. Williams, Jr. and Ella E. Williams; brothers, William E. Williams III and James Williams, and sisters, Nancy White and Ruth Ann Allen.
He is survived by his wife, Judy, of Chelsea; daughter, Trisha Jones, son-in-law, William Jones; and his grandchildren, Rachel and Adam, all of Grafton, Massachusetts; his extended children, daughter, Cheryl Wheeler and her husband, Gary, sons Mike McArthur and Shawn Williams, all of Augusta; and their children Brittany, Casey, Josh, Jeremy, Andrew, Isaac, Elizabeth, Taylah, Savannah, Shawnkey and Jarrett; and several great-grandchildren; nieces, nephews, cousins and an uncle.
A celebration of life for Tom will be held at Knowlton and Hewins Funeral Home, One Church Street in Augusta, Friday January 10, 2020, at 12:30 p.m. Relatives and friends may visit with the family from 11:30 a.m. until service time. Burial with military honors will follow at the Maine Veterans Memorial Cemetery.
Memories, condolences and photos may be shared with the family on the obituary page of the funeral home website at www.familyfirstfuneralhomes.com.
In lieu of flowers, memorial donations may be made to the American Cancer Society, 1 Bowdoin Mill Island, Topsham, Maine 04086.
Responsible journalism is hard work!
It is also expensive!
If you enjoy reading The Town Line and the good news we bring you each week, would you consider a donation to help us continue the work we're doing?
The Town Line is a 501(c)(3) nonprofit private foundation, and all donations are tax deductible under the Internal Revenue Service code.
To help, please visit our online
donation page
or mail a check payable to
The Town Line, PO Box 89, South China, ME 04358
. Your contribution is appreciated!
https://townline.org/wp-content/uploads/2019/07/Town-Line-Website-banner-v3-1030x206.jpg
0
0
Website Editor
https://townline.org/wp-content/uploads/2019/07/Town-Line-Website-banner-v3-1030x206.jpg
Website Editor
2020-01-08 14:30:35
2020-01-08 14:30:35
Obituaries for Thursday, January 9, 2020