OBITUARIES for Thursday, July 14, 2022
DAVID J. ALBERT
WATERVILLE – David J. Albert, 80, passed away on Sunday, June 19, 2022, following a brief illness. David was born in Waterville on March 25, 1942, the son of Warren and Jennie (Wainer) Albert.
He attended the Waterville Public School system and graduated from Waterville High School in 1962. David joined the Naval Reserves, stationed in Augusta, after graduation. After two years in the reserves, David was assigned active duty in the Navy's administration office, in Bermuda, where he served for two years. David was honorably discharged for the Navy in 1964.
David became an employee of Scott Paper Co., in Winslow, soon after his stint in the Navy, where he remained for 26 years working in the maintenance department until his retirement. During this time, David became actively involved in the Local #470 Club, a group dedicated to preserving the old steam locomotive.
David joined the Waterville Elks Club in 1987 and was a loyal and proud member for 36 years. He enjoyed the formal ceremonies, the dinners, and during his daily visits, the camaraderie around a table with his friends. David was awarded life membership in the club six years ago.
David was a life-long railroad enthusiast beginning with model railroads and evolving to railroad photography. He developed a keen interest in the history of the Maine Central Railroad and could often be found in the Waterville railroad yard observing and photographing the trains' movements. David loved to travel throughout Maine and New Hampshire "chasing trains" with his good friend and fellow railroad enthusiast, Dave Bolduc. During these excursions, he accumulated thousands of photos and negatives which he would sell to train enthusiasts and railroad magazines and authors seeking photos for the publication of their railroad books. David's passion culminated in his co-authoring of the book New England Diesels with his good friend George F. Melvin in 1975.
On one of his photo excursions to New Hampshire, David met Dwight Smith, the new owner of the North Conway Scenic Railroad. They became fast friends and David volunteered his service to the organization for three decades, often acting as conductor for the train. David was a kind and loyal brother who will be sadly missed for his sense of humor and uncanny knowledge of classic movies and all things history.
David was predeceased by his father, Warren and his mother, Jennie.
David is survived by his brother, Richard and wife Lori, of Palermo; and sisters Sandra Roy, of Fairfield Center, and Nancy Shattuck, of Jasper, Florida; nephew, Derek Albert, of South Portland; and two nieces, Katie Roy, of Cornville, and Jessica Roy, of Skowhegan.
A graveside service was held for David at St. Francis Cemetery, in Waterville, on Saturday July 9.
Arrangements are under the direction of Gallant Funeral Home, 10 Elm St., Waterville.
An online guest book may be signed, condolences and memories shared at http://www.gallantfh.com.
In lieu of flowers, donations may be made to the Elks National Foundation and sent to the Elks Club of Waterville, 76 Industrial St., Waterville, ME 04901.
GLENDON R. CASEY
WINDSOR – Glendon R. Casey, 85, of Windsor, passed away on Thursday, June 23, 2022, at home. Glendon was born August 11, 1936, the son of Harold A. Casey and Thelma L. Weeks Casey.
He went by the name "Casey". His favorite things in life were family gatherings and lunch on Sunday afternoon, trips to Round Pond, camping, cooking, hunting, fishing and mowing the lawn.
Casey was predeceased by his parents; his brothers; and his son, Bobby.
He is survived by his wife, Gwendolyn H. Cunningham Casey; his son Brian and his wife, Alice; his daughter Sissy (Glenda) and her husband, David; his son Keith; his daughter Dawn and her husband, James; his son Jeff and his wife, Rhonda; his daughters Heidi and her husband, Dave, and Heather and her partner, Rick; and his son Joshua and his partner, Jen; and many nieces and nephews; 19 grandchildren; and 18 great-grandchildren.
A celebration of Casey's life will be held on Sunday, July 24, at 1 p.m., at the China Legion Post #179.
In lieu of flowers, donations may be directed to North Windsor Baptist Church, 955 Ridge Rd., Windsor, ME 04363.
DAVID G. GUIMOND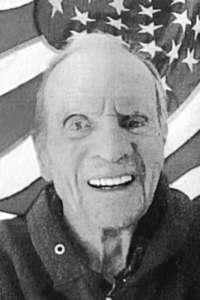 WINSLOW – David G. Guimond, 93, of Winslow, died June 23, 2022 of natural causes. He was born in Fair­field, March 13, 1929, the son of David J. and Ita (Mor­rissette) Guimond.
He graduated Winslow High School in 1947 and Thomas Business College, inWaterville, in 1955. He served in the United States Air Force during the Korean War from 1948 and was honorably discharged in 1952 with rank of Staff Sergeant – E6. He retired from the Internal Revenue Service with over 30 years of government and military service. He is a life member of the Bourque-Lanigan American Legion Post #5, in Waterville.
After years of courting the love of his life, Muriel Poulin, they were married on January 29, 1955. Muriel predeceased him on August 3, 2011.
He is survived by his four children, daughter, Jane Hillman and her husband Bruce and their family, Kara Bickford and her husband James and great-grandson Edwyn, Kristen Morrell and her husband John and great-granddaughter Maisie, and David Hillman; son, Joe and his wife Maria and their family, Derek and his wife Nicole and Monique Guimond; son, John and his wife Barbara and their family, Nicole Trimble and her husband Troy and great-granddaughter Harper, Lindsey Boudreau and her husband Tyler and Elise Guimond; son, Jeffrey and his wife Stacy and their family, Morgan Guimond and great-granddaughter, McKenna and Sarah Guimond.
A Mass of Christian Burial was celebrated at St. John the Baptist Catholic Church, Winslow, on July 6, followed by committal prayers and burial at St. Francis Catholic Cemetery, Waterville.
Arrangements are in the care of Lawry Brothers Funeral Home, 107 Main St., Fairfield where memories may be shared, and an online register book signed by visiting http://www.lawrybrothers.com.
In lieu of flowers, donations in David's memory, may be made to St. Jude Children's Hospital or a charity of your choice.
MARY ANNE SPRAGUE
WINDSOR – Mary Anne Sprague, 80, passed away on Friday, June 24, 2022. She was born born May 11, 1942.
She was a 1960 graduate of Morse High School, in Bath. As a Bath native, Mary Anne loved sharing stories about the area in "the old days" and often regaled her family with tales of local legends and childhood adventures.
She took great pride in her children and grandchildren and often remarked that her kids were her "whole life". She loved to host family gatherings (creating core memories for all of us with pool parties in the '90s that lasted all day and late into the night) and enjoyed family road trips to magical places like Walt Disney World, in Florida, and Area 51, in Nevada.
She took great pleasure in the little things in life — a good cup of Sanka every morning with her toast, skunking her husband at cribbage, eating rock crabs, and making fudge and potato salad for her grandson, David, with whom she always shared an especially deep connection.
She also loved thinking about and talking about life's great mysteries, and one of her favorite things to do was to stay up late debating religion and philosophy with her son. She was famous for her long phone calls that often hit the three hour mark and always covered a wide range of unexpected topics – their absence is already very deeply felt. She is survived by her husband of 49 years, Stephen Sprague; her three children, Kerri Hanscom, Tedd Sprague, and Lynda Wylde; three grandchildren, Paul Cole Jr., Heather Arsenault, and David Arsenault; and numerous great-grandchildren; her brother, David Snowdon and his wife, Trudy.
At her request there will be no funeral, and burial services will be private for immediate family.
To share your thoughts and condolences with the family, please visit http://www.desmondfuneralhomes.com.
Those wishing to honor her life are encouraged to initiate a random act of kindness in her memory.
GERALD M. BICKFORD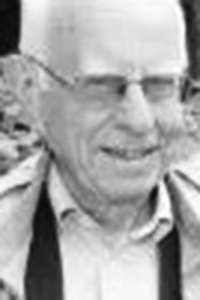 OAKLAND – Gerald "Gerry" M. Bickford, 90, of Oakland, died peacefully on Tuesday, July 5, 2022, at the Maine Veterans Home, in Augusta. He was born on November 27, 1931, in North Belgrade, to Dennis P. and Ruth G. (Lunn) Bickford.
Gerry grew up and worked on the family dairy farm with his parents and two brothers, Chester, and Roger. He helped care for the animals, aided in growing vegetables, and harvested firewood. He attended school in a one-room schoolhouse that was located next door to the family farm.
In 1949 Gerry graduated from Belgrade High School and went on to attend Thomas College, in Waterville, where he attained an associate degree in accounting and business administration. It was there he met his beloved wife, Hilda Baldic. On June 21, 1952, Gerry and Hilda were married at the Second Baptist Church, in Waterville. In October of the same year, Gerry was drafted into the U.S. Army and deployed to Korea. In 1954, he came back from Korea and he and Hilda built a home in Oakland, where they settled and started a family. They had three children, Robin, Glen, and Heidi.
Gerry had many employment opportunities throughout his lifetime. His first job was in Bingham, as an accountant. He then went on to work for Texaco, Inc., in Boston, Massachusetts. Next was with C. F. Hathaway Shirt Co., of Waterville, and then the Maine Revenue Service, Income Tax Division, with the State of Maine.
He was a member of the Maine State Grange as well as the American Baptist Men of America. He and Hilda contributed generously to their church and were dedicated to their faith. They participated in many community projects as active members of Oakland Cascade Grange and The United Baptist Church of Oakland.
Gerry was predeceased by his wife Hilda and his brothers Chester and Roger.
He is survived by his three children. Robin Bickford, and her life partner Adonna Manzo, of Oakland, Glen Bickford, and his wife Karen Bickford, of Fairfield, Heidi (Bickford) Roberts and her husband John Roberts, of Manchester; many grandchildren and great-grandchildren; as well as nieces and nephews.
Funeral services were held Friday, July 8, 2022, at the Wheeler Funeral Home, in Oakland. Burial immediately followed the service at the Lewis Cemetery, Cottle Road, Oakland.
Arrangements are in the care of the Wheeler Funeral Home, 26 Church Street, Oakland, where condolences, memories, and photos may be shared with the family on the obituary page of the website at www.lawrybrothers.com.
In lieu of flowers, donations can be made in his memory to the United Baptist Church of Oakland, 45 Church St,, Oakland, ME 04963.
JANE A. ROBERTSON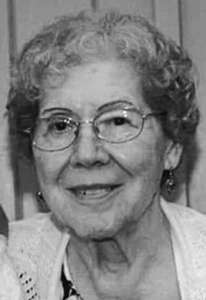 SIDNEY – Jane A. (Gidney) Robertson, 75, passed away on Tuesday, June 14, 2022, at Maine Medical Center, Portland, following a lengthy illness. Jane was born November 19, 1946, in Augusta, daughter of the late Harry M. and Christine F. (Cunliffe) Gidney.
She was the wife of John R. Robertson with whom she shared 40 years of marriage.
She was a resident of Sidney for many years. She was a graduate of Cony High School, in Augusta. Jane went on to further her education and graduated from Thomas College, in Waterville.
Jane was a teacher and taught business courses at Cony High School for 29 years until her retirement.
Jane was an active volunteer with John for many different civic organizations. She and John were active with the WWF Railway, in Alna, for many years. Jane was also a member of Delta Kappa Gamma
In addition to her husband John, Jane is survived by her brother-in-law William Ross, of Randolph; her nephew Bryan Ross, of Whitefield, as well as many other nieces and nephews.
In addition to her parents, Jane was predeceased by her sister Dona Gidney Ross.
In honoring with Jane's wishes there was a graveside service at Greenlawn Cemetery, Route 131, Swanville, on Tuesday, July 12, 2022.
Arrangements are in the care of the Knowlton and Hewins Funeral Home, 1 Church Street, Augusta, where condolences, memories, and photos may be shared with the family on the obituary page of the website at http://www.khrfuneralhomes.com.
ROSE P. PELOTTE
WINSLOW – Rose P. Pelotte, 95, of Winslow, passed away on Wednesday, July 6, 2022. She was born to immigrants from Poland, Joseph and Helen (Plisga) Kibbin, in Winslow.
She grew up on the family farm while attending Winslow schools. Rose married Bernard H. Pelotte on November 23, 1946. They celebrated 61 years of marriage before he passed away in 2007. She worked for many years at C.F. Hathaway Shirt Factory, in Waterville, and later, a homemaker when her four children were born.
Rose and Bernard enjoyed many trips to the coast of Maine as well as to the Basilica of Sainte-Anne-de-Beaupré, in Canada. They also traveled to New York City, N.Y., to attend a Christmas show with the Rockettes at Radio City Music Hall, and many other trips.
Rose and Bernard also enjoyed spending time with their eight grandchildren while they were growing up. During summer months they tended their extensive vegetable garden. Rose and Bernard canned and pickled the abundance of vegetables for the family during the winter months. Rose was a lifetime member of the Ladies Auxiliary MacCrillis-Rousseau VFW Post #8835. She kept up on current events by reading her newspaper and watching the daily news. She was a very devout Catholic and was a parishioner of the St. John the Baptist Church, in Winslow, her entire life.
Besides her parents and husband, Rose was preceded in death by her daughter Chery, son Jeffrey, sons-in-law Kevin Stetson, Donald Nadeau and Donald Hotham; her sisters Stella, Evangeline, Victoria, Louise, and Violette, her brothers Joseph, Bronick and Johnny.
Rose is survived by her daughters Brenda Stetson, with children Sara and Terry, Kyle and Dominque and their children Jordan, Aidyn and Kamryn, and Lauren and Tyler; daughter, Kathy Hotham with children Justin and Katie and their children Emily and Garret, and Cody and Emily and their children Audric and Taylor; daughter, Cheryl and Richard Brackett with children Randy and Alyssa and their children Eva and Eli; Michael and Michelle and their children Tyler and Tenley; and Jenya and Andy Young and their children Noah and Alexandria; by many nephews and nieces.
A Mass of Christian Burial will take place on Thursday, July 14, at 10 a.m., at St. John the Baptist Church, 26 Monument Street, in Winslow, with a burial immediately following at St. Francis Catholic Cemetery, on Grove Street, in Waterville.
Fond memories and expressions of sympathy may be shared at http://www.VeilleuxFuneralHome.com for Rose's family and friends.
RICHARD N. JURDAK
OAKLAND – Richard Nicholas Jurdak, 85, passed away Wednesday, July 6, 2022, at his home, in Oakland. He was born August 11, 1936, in Waterville, the son of Edward and Anastasia (Belanger) Jurdak.
He attended school in Waterville. On February 18, 1956, he married the former Marian Burwood, in Waterville. Over the years, he was employed by Leo's Auto Sales, in Waterville, Emile Poulin and Pullen Ford. He was a member of the appeals board for the town of Oakland and really enjoyed going to the meetings and stating his opinions.
Richard loved to go hunting and fishing with his family as well as talking with his CB friends, his handle was "Tricky Dick". He enjoyed mowing his lawn and going for rides with his daughter.
He is survived by his wife of 66 years, Marian L. (Burwood) Jurdak, of Oakland; daughters, Joanne and Angela Jurdak, of Oakland; son, Edward Jurdak; sister, Sandra Marcoux; grandchildren, Nicholas Jurdak and wife Lynn, Zackary and Justin Jurdak, Nicole Clark, of Waterville, Jessica Maillet and Jennifer Carpenter; great grandchildren, Hailey, Ethan and Evan Sargent, Alister, Zeb, Jonathan and Peyton Higgins, Autumn Clark and Kastin Jurdak; many nieces, nephews and cousins.
He was predeceased by his parents, Edward and Anastasia Jurdak; son, Michael Jurdak; sisters, June Plisga, Jeannette Ross, Elizabeth Lancaster and Marie Paradis; brothers, Robert, Edward and Donald Jurdak.
A celebration of life will be held Saturday, July 16, 2022 at 11 a.m., at the Oakland Fire Department.
Arrangements under the direction and care of Dan & Scott's Cremation & Funeral Service, 445 Waterville Road, Skowhegan Maine, 04976.
In lieu of flowers, friends wishing may make donations in Richard's memory to the Oakland Fire Department c/o Oakland Town Office, PO Box 187, Oakland ME 04963.
ALAN M. ROSE
OAKLAND – Alan "Axl" M. Rose, 37, passed away Saturday, May 14, 2022. He was born April 18, 1985, in Waterville, the son of Gene Rose and Jacquelyn (Dyer) Cloutier.
He graduated from Lawrence High School, in Fairfield, class of 2003, and Kennebec Valley Community College (KVCC) in 2020 as an instrument technician. He was employed at Hutamaki, in Waterville, from 2004 to 2022, was a shop steward and trustee in USW Local #449 and secretary for FEMC (Frindge Element Motorcycle Club). Alan enjoyed snowmobiling, motorcycle riding, four-wheeling, camping, and was a self-taught guitar player.
Alan is survived by his mother, Jackie Cloutier and husband Rodney, of Winslow; father, Gene Rose, of Clinton; brother, Charlie Rose and wife Jamie, of Clinton; nephew, Levi Ficalora-Rose, of Clinton; step sisters, Amiee Cloutier and family, of Broddus, Texas, and Nicole Cloutier and family, of Red Rock, Texas; several aunts, uncles and cousins; grandmothers, Bertha Chapin, of Ladylake, Florida, and Alyce Dyer, of Bangor.
He was predeceased by grandfathers, Bertrand Dyer Sr. and Aloysius Rose; grandmother, Caroline Dyer.
A celebration of Life will be held Friday, July 15, 2022, at 3 p.m., at Enchanted Gables, Hussey Hill Road, Oakland. Please bring fondest memories to the celebration for family and friends to enjoy.
Arrangements under the direction and care of Dan & Scott's Cremation & Funeral Service, 445 Waterville Road, Skowhegan, Maine 04976.
LESLIE R. FRENCH
CHINA – Leslie Roy French, 87, passed away Wednesday, June 1, 2022, at his sons home, in Weeks Mills. Born May 8, 1935, to Roy and Evelyn French. Leslie worked as a woodsman from a very young age.
He enjoyed hunting, watching sports, road trips and family gatherings.
He was predeceased by his parents, wife Linda Powell French, brothers Percy, Vivan and Ivan French, grandchildren, David Chase and Brian French.
He is survived by children, Kim and Murphy Powers, Kelly and William Noble, Kathy and Charles Pease, Leslie H. and Darlene French, Kyle Ross; stepchildren, Tricia and Steven Chayer, Kevin and Maribel Mclean, Neil and Rebekah Mclean; many grandchildren, great-grandchildren, several great-great grandchildren; siblings Vera McDaniel, Ruth Stewart, Shirley Marston, Ronald and Robert French.
Private service to be held at a later date.
MARY VANNAH
VASSALBORO – Mary B. Vannah, 74, died Sunday, Sunday, July 10, 2022, at her home, following a long illness. She was born in Augusta, on September 13, 1947, a daughter of the late Florian J. and Arlene V. (Cameron) Minoty.
Mrs. Vannah was a graduate of Cony High School, in Augusta, and was employed at the VA Hospital at Togus for many years, working as an eligibility clerk.
She was predeceased by her husband, Jerry A. Vannah; her son, Jerry A. Vannah, Jr., and a sister, Regina Arbour.
Mrs. Vannah is survived by two daughters: Kimmy Pratt, of South China, and Kelly Herard, of Waterville; four brothers: Kenneth Minoty, of Whitefield, Richard Minoty, of Augusta, Robert Minoty, of Whitefield and Larrie Minoty, of Vassalboro; a sister, Virginia Davis, of Augusta, as well as several grandchildren, great-grandchildren, nieces, nephews and cousins.
At her request, there will be no public visiting hours.
A funeral service will be held on Wednesday, July 27, at 11 a.m., at Plummer Funeral Home, 16 Pleasant St., Augusta. Burial and committal prayers will follow at the new Maine Veterans Memorial Cemetery, Mt. Vernon Road, Augusta.
Condolences, stories and photos may be shared at http://www.plummerfh.com.
The family requests that donations in Mary's memory be made to: MaineGeneral Hospice, PO Box 828, Waterville, ME, 04901.
IVAN P. WENTWORTH
SERVICE

MONTVILLE – Ivan P. Wentworth, 80, of Montville, passed away on Wednesday, July 6, 2022. A graveside service will be held on September 12, 2022.
WENDY BOLDUC
SERVICE
OAKLAND – Family and friends are invited for a graveside service at 1:00 July 15 at GreenLawn Rest Cemetery in the town of Clinton. Followed by a celebration of life at Greencamp in Oakland. Please consider donating a book in her memory. Her custom gift list is under registrant's name Penny Bolduc at amazon.com.
Responsible journalism is hard work!
It is also expensive!
If you enjoy reading The Town Line and the good news we bring you each week, would you consider a donation to help us continue the work we're doing?
The Town Line is a 501(c)(3) nonprofit private foundation, and all donations are tax deductible under the Internal Revenue Service code.
To help, please visit our online
donation page
or mail a check payable to
The Town Line, PO Box 89, South China, ME 04358
. Your contribution is appreciated!
https://townline.org/wp-content/uploads/2016/06/TownLineBanner.jpg
0
0
Website Editor
https://townline.org/wp-content/uploads/2016/06/TownLineBanner.jpg
Website Editor
2022-07-13 14:49:06
2022-07-13 14:49:06
OBITUARIES for Thursday, July 14, 2022