REBECCA J. WEBSTER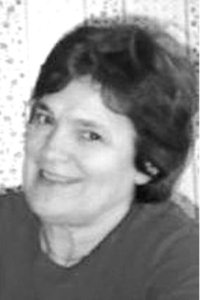 BELGRADE – Rebecca (Becky) Jane Webster, 85, passed away on Wednesday, April 8, 2020, succumbing to the ravages of 15 years of Parkinson disease. Becky was born on February 13, 1935, in Winthrop, The daughter of Leroy and Evelyn (Frost) Barter.
She graduated from Winthrop High School class of 1953. Following graduation she packed her bags, hopped a bus and struck out on her own to Washington D.C. She worked as a telephone operator but after a few months learned the big city was not what she thought and returned to Maine. Eventually she met and married Maurice Webster.
After marrying, the couple settled in Belgrade Lakes to raise their family.While her children were young, Becky worked at the Locust House, cleaned many of the seasonal camps and worked as a pyschiatric nurses aide at the Augusta Mental Health Institute. She enjoyed the nursing profession, decided to make that her career and began her nursing education.
In 1966 an industrial accident left her husband paralyzed. She abandoned her dream to care for him. When her father-in-law died suddenly just a few months later, she finished out his contract as USPS rural mail carrier. She continued as mail carrier for several years and finally went to work at the State of Maine Revenue Services as a tax examiner.
Becky loved music and dancing. She was a season ticket holder for the Maine State Music Theatre for almost 30 years, attending each show with her daughter and daughters-in-law. She and Maurice square danced and traveled all over New England and Canadian maritimes to dance at different gatherings and conventions until his health prohibited him from dancing. She was a founding member of the Downeast Country Music Association, a member of the Good Sam camping association, and a member of the Union Church of Belgrade Lakes.
Becky was a champion horseshoe pitcher, and ranked in the top 20 women players in New England. She took pride in competing against and beating men without taking the distance advantage given to women players.
Her greatest joy was her family. She taught her children the importance of family, the value of hard work, the necessity of resiliency and was a living example of what it meant to care and nurture. She loved to have family gatherings, hosted great parties, took camping trips with each of her grandchildren, made everlasting memories, and celebrated birthdays and holidays heartily.
She was predeceased by her parents; her husband Maurice, brothers Edward, Charles, and Warren, and her sister Sharon.
Survivors include sons Charlie Webster and his wife Vicki, of Farmington, Harold "Jim" Webster and his wife Kelly, of Belgrade, daughter Kim Haggan and her husband Frank, of Belgrade; five grandchildren; and seven great-grandchildren, Ashley and Adam Nau and their sons Seth and Bodi; Amanda and Matt Dickey and their children Owen, Ellis and Jenny; Erin and James O'Connor and their sons Cody and Rory; Ryan Haggan and girlfriend Courtney; and Alyson Webster and boyfriend Mike; three sisters Geraldine French, Dianne Christensen, Lois Daggett and her husband Arnold; a brother Roger Barter.
Becky's memorial service was held on Monday, June 29, 2020, in the Union Church of Belgrade Lakes.
Arrangements are in the care of Roberts Funeral Home, 62 Bowdoin St., Winthrop, where condolences to the family may be shared on the obituary page of the website at http://www.familyfirstfuneralhomes.com.
ELSIE V. DOUIN
SIDNEY – Elsie Vera Douin, 89, passed away on Saturday, May 23, 2020, at home. Elsie was born in Saginaw, Michigan, on February 14, 1931,the daughter of John and Vera Marko.
She was educated in Saginaw schools. Elsie met the love of her life Norman A. Douin while he was serving in the Navy, married in 1949 and had three children, Larry, Paula and Rodney.Throughout her entire life, she held an unwavering faith in God and devoted her life to her husband and raising her children.
She was an exceptionally talented artist and a lover of all artistic things and in her teens was offered a position with the famous Walt Disney Co. She absolutely loved and was always attracted to anything shiny, glittery or bling, thus her nickname became Gypsy. Elsie was a passionate painter, seamstress, loved needlework, macrame, ceramics and stained glass to name a few. She participated in many art and craft shows with her daughter and was a member of Tole N' ME and The Society of Decorative Painters. She often talked about working at a local hospital in Saginaw helping in labor and delivery at a young age.
In addition to raising her family, she and her husband owned and operated Douin's and Sons Garage, Elsie's Variety and Douin's Electric while her husband worked full time at the MCRR. Once her children entered high school she went to work at C.F. Hathaway Shirt Factory, and Mary's Ceramics, both in Waterville.When she wasn't filling her home with warmth and kindness, she could be found in the kitchen cooking, baking or canning her delicious family recipes for her family and friends.
She was an incredible loving, devoted wife, mother, grandmother and great-grandmother and she will be sorely missed by all her knew her.
Elsie was predeceased by her parents John and Vera; her husband Norman; son Joseph; sisters Mary Marko and JoAnn Bonenfant, brother Stanley Markol and grandson Ian Scott Douin.
She is survived by her sister Helen Egbert, of Pennsylvania; and brother Robert Marko, of Michigan; her three children Larry Douin and his wife Shirley, Paula Stevens and her husband Wayne and Rodney Douin; her four grandchildren, Chris Douin, Haley Stevens Arnold, Sara Douin Brown and Casey Douin Whitehousel her seven great-grandchildren, Ian Douin, Greyson Stevens Arnold, Grant Henry Arnold, Abigail Brown, Nolan Brown, Wade Whitehouse and Chase Whitehouse.
Services will be held at the Maine Veterans Cemetery, in Augusta, to be announced at a later date.
HILAIRE M. PAQUETTE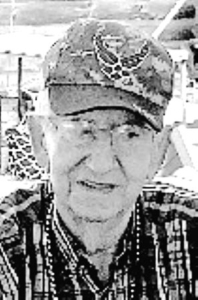 BENTON – Hilaire Maurice "Moe" Paquette, 87, passed away Friday, June 5, 2020, at Oak Grove Nursing Center, in Waterville. Maurice was born Dec­ember 2, 1932, in Winslow, to Emile and Florence (Masse) Paquet.
He attended Winslow schools and graduated from Winslow High School in 1950. He married Claudette Elliott, of Fairfield, at the Immaculate Heart of Mary church, in Fairfield, on February19, 1955.
He was a decorated veteran who proudly served his country in the United States Air Force for 20 years, receiving three commendation medals for meritorious service and outstanding achievement. He was promoted to master sergeant in February 1970. During his service, he was stationed at a number of Air Force bases across the country including, Dow AFB in Bangor, Westover AFB, in Chicopee, Massachusetts, Otis AFB, in Cape Cod, Massachusetts, and McLellen AFB, in North Highlands, California.
After his honorable discharge in 1972, he joined the US Postal Service where he worked as a mail carrier/supervisor until his retirement in 1992. Maurice enjoyed boating and fishing at his camp on Great Pond, in Belgrade, playing his accordion, his piano and his banjo. He and Claudette loved dining out at the Taste of Maine, Anglers and Governors restaurants where he enjoyed his Alabama Slammer. He was also quite fond of the seafood stew from The Pointe Afta. Everyone knew his favorite weekly treat was an ice cream from the DQ.
Maurice is survived by two daughters, Angela Cairnie and husband Paul, of Winslow, Cindy Paquette, of Benton; four sons, Paul Paquette and wife Joyce, of Florida, Mike Paquette and wife Sue, of Auburn, Jeff Paquette and wife Diane, of Durham, New Hampshire, David Paquette and fiancée Sharisse, of Benton; grandchildren, Aaron, Jason, Nicholas, Kelsey, Elizabeth, Hannah, Jeffrey, Holly, Marissa, Sarah; seven great-grandchildren; and several nieces and nephews; three brothers, Clarence "Ky" Paquet and wife Yvette, Jean "Lawrence" Paquet and wife Jane, David Paquet and wife Maryanne; and one sister Olivette Letourneau.
He predeceased his brother Leonel Paquette who passed on June 11, 2020.
He was predeceased by his wife, Claudette Paquette; his parents; five sisters, Marie Leavitt and husband George, Dorianne Poulin and husband Robert, Justine Dolham and husband Robert, Lizette Madore and husband Donald, Marilyn Theriault and husband Joseph; two brothers, Marcel Paquet and wife Margaret, Camille Paquet and wife Shirley; along with his sister-in-law Adeline Paquette and his brother-in-law Richard Letourneau; three nephews, John Paquet, Reggie Poulin and Terry Leavitt and five nieces, Rachel Paquet, Kathy Madore, Jean Poulin, Betty Paquet, and Brenda Paquet.
A family graveside service was held on June 29, at St. Francis Catholic Cemetery, in Waterville, officiated by Father Jim MM. Due to COVID-19 restrictions, a celebration of life will be held at a later date.
Arrangements under the direction and care of Dan and Scott's Cremation and Funeral Service, 445 Waterville Road, Skowhegan ME 04976.
In lieu of flowers, friends may make donations in Maurice's memory to your local food pantry, or Winslow Community Cupboard, 12 Lithgow St., Winslow, ME 04901, or Fairfield Interfaith Food Pantry, 23 Lawrence Avenue, Fairfield, Maine, 04937, and/or the MaryKnoll Missionary.
NORMA F. BERRYMAN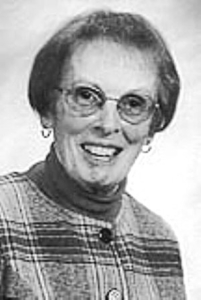 OAKLAND – Norma F. Berryman, 93, died on Saturday, June 6, 2020, at Oak Grove Nursing home, in Waterville. Norma was born in Paterson, New Jersey, and lived for many years in Denville, New Jersey, before moving to Maine with her husband, William, in 1980.
She attended Oberlin Conservatory of Music, in Ohio, for two years and was a graduate of Syracuse University. She taught third grade in Denville for many years.
In retirement, Mrs. Berryman operated a business that made men's neckties and women's handbags throughout New England.
She was active in the Oakland-Sidney United Methodist Church for many years including many years as a choir director. Norma volunteered at Thayer Hospital, in Waterville, for about 30 years, making dolls for children undergoing procedures or surgery.
Surviving are two sons, Robert, of Weld, John and wife Shannon, of Whitehorse Yukon Territory, Canada, and a daughter Kathryn Bosse and husband Robert, of Ellsworth; three granddaughters, one grandson; and six great-grandchildren.
An online guestbook may be signed, and memories shared at http://www.familyfirstfuneralhomes.com.
Arrangements are by Wheeler Funeral Home & Cremation Care, 26 Church St., Oakland.
In lieu of flowers, donations may be sent to the American Macular Degeneration Foundation P.O. Box 515 Northampton, MA 01061-0515.
MICHAEL M. NAWFEL, DMD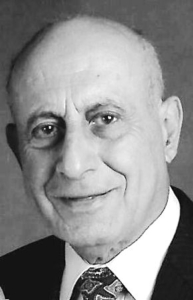 WATERVILLE – Michael M. Nawfel, D.M.D., 97, husband of Dolores N. Nawfel, of Waterville, passed away Wednesday, June 10, 2020, at the MaineGeneral Long-Term Care Facility at Glenridge, in Augusta. Born in 1923, in Waterville, he was the son of the late Sam M. and Adma D. Nawfel.
He graduated from Waterville High School in 1941. He attended Colby College, in Waterville, for his undergraduate prerequisite sciences and was accepted to Tufts Dental School through the United States Army Specialized Training Program. He graduated Tufts Dental School in April 1946.
During the summer of 1946, he worked his first job as a dentist for the Maine Seacoast Missionary Society established by a Baptist church in Maine. He served on a mobile dental unit on a boat named the Sunbeam providing dental care for the fishing and lobstering communities populating the islands along the coast of Maine. Over the next two years, he completed active-duty service in the United States Army at Army Hospital, in Valley Forge, Pennsylvania, during World War II. He was honorably discharged with the rank of captain.
It is no accident that his nostalgic attachment to his birthplace would draw him back to Waterville where he would strengthen his deep connection with family, friends and community upon the purchase of his dental office, at 24 Common St., in downtown Waterville in 1948, the heartbeat of the community. For him, downtown Waterville became a sacred space; a place of deep meaning and belonging. He became affectionately known as "Uncle Mickey" to many of the younger patients in his practice. He loved his work and described it as a blessing. "Work is my blessing, not my doom," as he would often say. He pursued his passion for dentistry for the next 56 years until his retirement at age 81.
Dr. Nawfel was a member of the Colby Alumni Association, Tufts Alumni Association, Maine Dental Association, New England Dental Society, Kennebec Valley Dental Association, and American Dental Association. For years he was an active member of the Waterville Lions Club.
He reveled in activities such as gardening, fishing, scuba diving, carpentry, and music. He was an accomplished violinist. He was an avid gardener throughout his life and rototilled and planted his last garden at age 92. He built, with his own hands, a 64- x 120-foot skating rink with floodlights hoisted upon telephone poles to light the structure by night. What began as a project for the delight of his four boys had a ripple effect throughout the entire community as children from many of Waterville's diverse neighborhoods slowly found their way to "Dr. Nawfel's skating rink" where they would skate and play hockey. These activities would continue for years as his welcome home became another focal point of community in his life.
He is survived by his wife, Dolores Nawfel, to whom he was married for 67 years. Together they dedicated themselves to a singular unity of purpose to preserve and strengthen the health and well-being of their four sons, Sam Nawfel, D.O. and his wife Bonnie, Michael Nawfel, D.M.D. and his wife Karen, Nicholas Nawfel, D.D.S. and his wife Penny, and his youngest son, Peter Nawfel; five grandchildren, Nichole Nawfel, Jacob Nawfel and his wife Katie, Alysia Whynot and her husband Colby, Lauren Nawfel, Jena Nawfel; and his great-grandson, Wesley Whynot; sister-in-law Helen Edwards and her husband Ed and sister-in-law Elizabeth (Betty) Fowler and her husband Leon; many nephews, nieces, grandnephews, grandnieces and cousins.
He was predeceased by his parents, Sam and Adma Nawfel; his four sisters, Laura Nawfel, Amera Nawfel, Zanie Hikel and her husband Gabe, Najla Joseph and her husband Harold; and his granddaughter, Alexa Nawfel.
Because of the restrictions imposed by the pandemic of 2020, a small private graveside service with burial attended by his immediate family was conducted by Father Constantine Sarantidis. He was laid to rest on Saturday, June 13, 2020, at Pine Grove Cemetery, Grove St., Waterville.
Arrangements are under the direction and care of Gallant Funeral Home, 10 Elm Street, Waterville. An online guestbook may be signed, condolences and memories shared at www.gallantfh.com.
For those who would like to make a donation in Michael's name, you are welcome to consider Holy Trinity Greek Orthodox Church, 133 Pleasant St., Portland, ME 04101.
THELMA M. DEMPSEY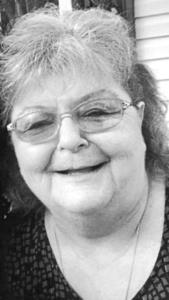 FAIRFIELD – Thelma Marie (Hawes) Dempsey, 70, passed away at her home, in Fairfield, on Wednesday, June 17, 2020. She was born in Fort Kent, a daughter of Patrick and Nellie (Voisine) Dempsey on October 2, 1949.
She attended Waterville schools. She married her childhood sweetheart Daniel A. Hawes on September 1, 1965.
They shared six beautiful children together. Thelma was a loving, caring woman. She would give the shirt off her back if you needed it. Her doors were always open to all. She devoted her life to her family; she was always helping someone throughout her life and doing so happily. No one was ever a stranger in her home.
Her hobbies included collecting porcelain dolls and figurines. She enjoyed visiting her family and having huge family gatherings. She loved playing Bingo with friends and family. Her children were her reason for living.
She had an amazing bond with her youngest son, her baby boy, Jerry Hawes, who passed too soon, on Monday, April 13, 2020.
She is survived by her children, Sheri LaVerdiere and husband Bryant, of Fairfield, Kelly LaChance, of Fairfield, Randy Hawes and Kim, of Waterville, Kathy Kennedy and husband Terry, of Florida, Daniel Hawes and wife Tonia, of Fairfield; her siblings Bernadette Paradis, of Waterville, Danny Dempsey and wife Tammy, of Burnham, Karen Elliott, of Waterville, and Gayle Workman and husband Larry, of Oakland; 20 grandchildren; 17 great-grandchildren.
She was predeceased by the father of her children Daniel A. Hawes Sr.; her son Jerry P. Hawes Sr., infant son Toby L. Hawes; her parents Patrick and Nellie Dempsey; and her brother Jerry Dempsey.
At her request, there will be no viewing or public service. Her children will be planning a Celebration of her Life at a later date.
Arrangements are under the care of Giberson Funeral Home.
ROLAND L. DUPERRY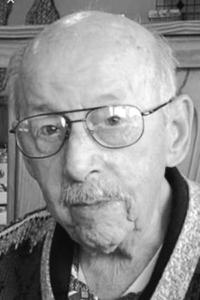 WINSLOW – Roland L. Duperry, 91, passed away peacefully at home on Monday, June 22, 2020. He was born on February 15, 1929, in Van Buren, son of Leo Duperry and Lizzie Madore.
He attended schools in Van Buren, and graduated from high school in 1949.
He was a communicant of Corpus Christi Parish, in Waterville.
Roland apprenticed as a Horologist (clock repair) in Van Buren and continued the business for 50 years from his home. He was a member of the American Watchmakers Institute. He moved to Waterville in 1949 and then to Winslow in 1969. He was employed by Scott Paper Company, in Winslow, for 33 years, 25 of those in security, before retiring in 1986 as Security Chief.
In 1999 he began to winter in Bradenton, Florida. An avid card player, especially Cribbage, he never played a game he wanted to lose. His famous quote, "There are no friends in cards!" will live on forever. He especially loved teaching his grandchildren (the younger generation) the art of playing Charlemagne – a French heritage card game.
Roland married Juliette Martin (d 1988), of Waterville, in 1953.
He is survived by their four children, Daniel and Marla Duperry, of Oakland, Ann Duperry and partner Carol Guerrette, of Frankfurt, Philip and Margaret Duperry, of Sarasota, Florida, Richard and Joette Duperry, of Portland; seven grandchildren, Elizabeth and Jeremy Barnes, Christopher, Nicole and Mac McMurphy, Rebekah, Zachary, Hannah and Ethan; and two great-grandchildren, Hunter and Quinn; brothers, Kenneth and Elsie Duperry, of Dallas, Texas, Carlton and Jeannette Duperry, of East Hartford, Connecticut, Gene and Frances Duperry, also in Dallas, Texas, Donald (Ricky) and Lulrine Duperry, of Fairfield Center; sisters, Louella Bickford, of Benton, Joyce and Sam Green, of Fairfield Center, Francine Duperry, of Centerville, Georgia; and numerous nieces, nephews, cousins.
Roland was predeceased by his parents; his wife Juliette, brother Lionel Duperry, of Santa Fe Springs, California, and his brother Rodney Duperry, of Benton.
You are invited to offer your condolences and share fond memories with the family by visiting Roland's guestbook at http://www.veilleuxfuneralhome.com.
A Mass of Christian Burial was celebrated at St John the Baptist church, in Winslow, on Monday, June 29, 10:00 a.m.
Burial took place in St. Francis Cemetery, in Waterville.
Arrangements are by Veilleux and Redington Funeral Home, 8 Elm St., Waterville, ME 04901. (207)872-7676.
In lieu of flowers, donations may be made at give.mainegeneral.org, Please specify Hospice!
Responsible journalism is hard work!
It is also expensive!
If you enjoy reading The Town Line and the good news we bring you each week, would you consider a donation to help us continue the work we're doing?
The Town Line is a 501(c)(3) nonprofit private foundation, and all donations are tax deductible under the Internal Revenue Service code.
To help, please visit our online
donation page
or mail a check payable to
The Town Line, PO Box 89, South China, ME 04358
. Your contribution is appreciated!
https://townline.org/wp-content/uploads/2019/07/Town-Line-Website-banner-v3-1030x206.jpg
0
0
Website Editor
https://townline.org/wp-content/uploads/2019/07/Town-Line-Website-banner-v3-1030x206.jpg
Website Editor
2020-07-01 14:02:41
2020-07-01 14:02:41
OBITUARIES for Thursday, July 2, 2020