OBITUARIES for Thursday, July 22, 2021
CYNTHIA L. DICKENS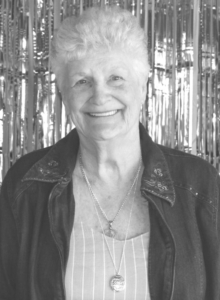 SOUTH CHINA – Cynthia L. Dickens, 77, of Dickens Way died Saturday, July 3, 2021, at the home that she shared with her daughter Laurie, son-in-law Thomas and grandson Colby. She was born in Gloucester, Massachusetts, on January 26, 1944, the daughter of Gordon W. Thomas and Bertha
(Singer) Thomas.
She met the love of her life, Stephen, when she was 19. They married and raised four children.
She worked at her father's fish market in Danvers, MA for many years and helped her husband work with their horses. She also worked in Augusta at the Value Inn doing hospitality services.
She was loved by so many. Known by most as Grandma or G-Ma whether they were family or not. She loved playing games with her grandchildren, scrapbooking with the ladies, and spending time with family and friends.
Surviving are her son, Stephen J. Dickens, Jr., and his wife Jodi, of Derry, New Hampshire; three daughters, Dawn M. Putis and her husband Edward, of Las Vegas Nevada, Cindy L. Senkbeil and her husband Steven, of South China, and Laurie M. Rumpf and her husband Thomas, of South China; 12 grandchildren; 10 great-grandchildren; a sister, Raymah Roberts of Ipswich, Massachusetts; and several nieces, nephews, great-nieces, and great-nephews.
A gathering of family and friends will be held at noon, Sunday, July 25, 2021, at 12 Dickens Way, South China.
In lieu of flowers, the family requests that a donation be made to the China Rescue PO Box 151, China, ME 04358 in memory of Cynthia L. Dickens.
Memories and condolences may be shared with the family at directcremationofmaine.com.
WINTHROP R. RICHARDS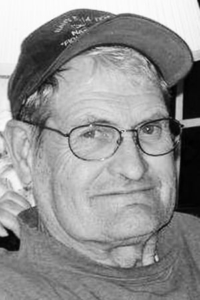 VASSALBORO – Winthrop R. Richards, 84, passed away Friday, July 9, 2021, in Vassalboro. Born in Benton, March 7, 1937, he was the son of the late David and Hildred (Shores) Richards.
He grew up in Benton and lived at the family farm and was the fourth oldest of 10 siblings.
He was the husband of Pauline (O'Brien) Richards.
Winthrop was a graduate of Lawrence High School, in Fairfield, and attended the University of Maine. While in high school he was actively involved in 4-H and a full-pledged member of The Future Farmers of America (FFA) receiving his State Farmer Degree. He and others in his class exhibited several head of dairy cattle at both the Windsor Fair and Skowhegan State Fair and he served as a class officer in the role of vice president and president of FFA during his last two years in high school. He was employed at Scott Paper Co., in Winslow, Keyes Fibre Co., in Waterville, and Bath Iron Works retiring in 1999.
Winthrop was an avid coach of pee-wee football and baseball for many years working with kids to improve their skills in the central Maine area. He also loved to bowl and was on various bowling leagues while at Keyes Fibre.
One of his hobbies was wagering on the horses at various fairs throughout Maine and in the Kentucky Derby where he had a couple winning tickets. Winthrop was always interested in sports, including baseball, basketball, football, hockey, golf and he especially liked NASCAR. He enjoyed being with his family and was always up for a challenging discussion whether it was about sports or politics.
He is survived by his wife Pauline (O'Brien) Richards, of Vassalboro; three daughters, Rhonda Giroux (Paul), of Liberty Twp., Ohio, Laurie Harding (Scott Pooler), of Vassalboro, and Brenda Ailstock (Ted), of Jacksonville, Florida.
Winthrop was predeceased by his two sons and grandson, Wynn in 1968, Daniel in 2019, and grandson Daniel II in 1994. Daniel's wife, Melinda Richards resides in Gloucester, Virginia. Winthrop had several nieces and nephews; ten grandchildren; and 14 great-grandchildren.
A private service was held on Monday July 19, 2021, at Shawmut Chapel, Shawmut, with burial following the service at Falls Cemetery in Benton.
In lieu of flowers, the family requests donations to the Humane Society Waterville Area, Capital Campaign, 100 Webb Rd., Waterville, ME 04901.
ESTHER M. SMITH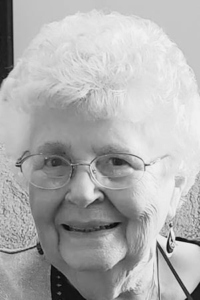 WATERVILLE – Esther Mae Sanderson Young Smith, 92, of Waterville, passed away peacefully on Friday, July 9, 2021, at MaineGeneral Medical Center, Augusta. Esther Mae was born in Waterville on May 4, 1929, the daughter of William and Ethel (Terry) Sanderson.
She graduated from Winslow High School, class of 1946. She was awarded the Maine State Pin for excelling in all sports.
Esther Mae was a member of the Winslow Congregational Church, where she taught Sunday School for 20 years. She was a Deaconess, and served on numerous other church committees. She will be fondly remembered for all the delicious treats she would make for after church coffee hours, as well as the numerous baked goods she made for the annual Blueberry Festival. Church members would anxiously go to the food table to see what she had made, in hopes to find her whoopie pies, molasses cookies, pecan pie bars, blueberry muffins and so much more. Esther Mae was also a member of the Ye Olde Female Society of Maine. She worked in the Winslow School System for 20 years.
Esther Mae married Richard Young in 1950 and raised three children with him until his death in 1989. She held family and friends close and for a lifetime. To bring pleasure to her family and friends was always her goal in life. She could stretch any meal in order to invite an unexpected guest to the table. She loved family gatherings, traveling and camping with her family. She was an avid reader.
Esther Mae is survived by three children, Douglass Young and wife Doreen, of Greenville, Robert Young and wife Martine, of Monson, Susan Dunlap and husband Fred, of Rainbow Lake, New York; five grandchildren, Christopher Young and wife Bethany, of Greenville, Maia Young, of Falmouth, Cheri Ingraham and husband Dalton, of Belgrade, Holly Karabetsos and husband Eric, of Pittsburgh, Pennsylvania, Joshua Dunlap and wife Claire, of Fair Haven, New York; four great-grandchildren, Ava Additon, Brody Additon, Adeline Ingraham, Eleanor Ingraham; one stepgrandson, Jacob Smith and wife Pamela, of Florida.
Esther Mae was also predeceased by her second husband Parker Smith who continued to bring happiness to her life.
At Esther Mae's request there will be no visiting hours. There will be a graveside service for the immediate family.
Arrangements are under the care and direction of Veilleux and Redington Funeral Home, http://www.veilleuxfuneralhome.com
In lieu of flowers, donations may be made to Sunset Home of Waterville, 114 College Ave., Waterville, ME 04901.
DAVID R. SOCHIA SR.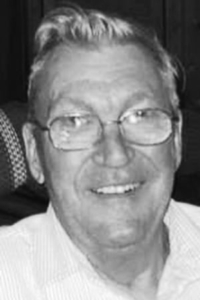 OXFORD, Mass. – David R. Sochia, Sr., 80, of Fairlawn Avenue, died peacefully on Friday, July 9, 2021, in his home. He was born in North Vassalboro, son of the late Louis and Evelyn (Lessard) Sochia, and lived in Maine for many years before moving to Oxford in 1977. He graduated from Winslow High School in 1959, and was a veteran of the United States Army.
Mr. Sochia worked at Neles Corporation (formerly Jamesbury) for 33 years, retiring in 2002. He was a member of the American Legion Post #58, in Oxford, Mass.
He was predeceased by his wife of 37 years, Betty Ann (Dixon) Sochia, who died in 1999; a sister, Mary Lou Dennis, a brother, Louis Sochia; and a granddaughter, Nicole Ellis.
He is survived by four children, David R. Sochia Jr., of Auburn, California, Evelyn E. Parks and her wife Aimee, of Englewood, Florida, Auralie M. Schneider, of Oxford, Massachusetts, and Lisa M. Sochia, of Holden, Massachusetts; two sisters, Diane Couturier, of Winslow, and Gloria Prickett, of Pembroke; five grandchildren, Amanda, Richard, Jacob, Zachary, and Eileen; and three great-grandchildren, Kaelin, Kaylee, and Aria.
A funeral service was held at Veilleux and Redington Funeral Home, on Saturday, July 17, 2021. Burial followed at Village Cemetery in North Vassalboro.
In lieu of flowers, memorial contributions may be made to Veterans, Inc., 69 GroveSt., Worcester, MA 01605.
JOHN E. ELLIS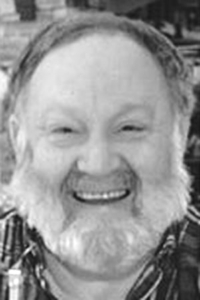 PALERMO – John E. Ellis, 65, passed away on Saturday, July 10, 2021, at Boston Medical Center, following complications from a recent surgical procedure. He was born in Waterville on April 8, 1956, the son of Myron and Mona Ellis.
John graduated from Messalonskee High School, in Oakland, in 1974.
John proudly served his country in the United States Marine Corps during the Vietnam War.
He worked at Digital, in Augusta, for over 20 years. John was later employed for the State of Maine as an Information System Specialist.
John enjoyed fishing, hunting, muscle cars, Harley's and burning rubber with his Camaro. He was known for his green thumb, being an animal lover, and particularly being Muhammad Ali's greatest fan. John enjoyed time spent at home with family, especially time with his grandson, his best buddy.
He was a member of Second Baptist Church, in Palermo.
John was predeceased by his parents and a brother William Abbott.
He is survived by his daughter Melissa Bouchard, significant other Rhonda Fowler, sisters Joan Hassam, Mary Keenan, Wanita Bilodeau; grandson Zachary Bouchard; step sons Chris and Eric Fowler; nephews Derek and Shawn Keenan; his birth mother Georgean Abbott.
A graveside service will take place Saturday, July 24, at 1p.m., at the Pine Grove Cemetery, Belgrade, with military honors.
Arrangements are under the care of Kincer Funeral Home 130 Pleasant St. Richmond, Me 04357.
In lieu of flowers donations may be made to the Kennebec Valley Humane Society, 10 Pethaven Ln., Augusta, ME 04330.
WILLIAM C. SAUCIER
WATERVILLE – William Charles Saucier, 83, passed away on Saturday, July 10, 2021, at Northern Light Continuing Care, in Waterville. William was born on June 11, 1938, in Waterville, to Joseph Percy Saucier and Marian O'Brien Saucier Gerald.
William is survived by his children, Laurie Quirion, Kelly Belanger, Stephen Saucier, and Brian Saucier; his grandchildren, Julie Goodwin, Dakota Allen, Marisa Allen, Samantha Krook, Stephanie Krook, and Spencer Belanger; his great-grandchildren, Niya Hector, Shehrahn Worthem, Vincent Krook, Ariana Krook, Desmond Krook, Natalie Krook, Lincoln Belanger, Evelyn Belanger, and Callen Belanger; nieces and nephews, Tamara Saucier, Scott Saucier, Judy Hurtubise, Eric Saucier, Shannon Courtois, Anthony Saucier, and Derik Saucier.
He was predeceased by his parents; his sister Diane Saucier Rancourt, and his brothers Eric (Ricky) Saucier and Edwin (Midge) Saucier.
A graveside memorial service was held on Monday, July 19, 2021, at Saint Francis Cemetery in Waterville.
MELVIN CRESO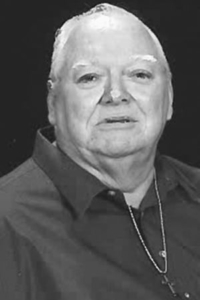 FAIRFIELD – Melvin 'Mel' Creso, 77, of Fairfield, passed away suddenly on Saturday, July 10, 2021. Mel was born on January 28, 1944, in Beverly, Massachusetts, and resided in Fairfield with his wife Diane, of 36 years.
He was a United States Army veteran, serving from 1966 – 1972. He served two tours in Vietnam as an engineer in the 864th, He held the rank of SP5 and stationed in Nitrene. After his time in the military, Mel had a variety of jobs from painting to being a cab driver in Waterville, and then worked in Environmental Services, at Togus VA, for 17 years before retiring.
Above anything else, people remember Mel for his great sense of humor, and infectious laugh. He was a happy-go-lucky guy, who would strike up a conversation with anyone with whom he crossed paths. Shopping at "Wally World," in Waterville, was something he always looked forward to, and made many friends throughout his years shopping there. For those who have ever had a conversation with him, know his witty self was always present. He was quick with jokes and always had a trick up his sleeve to play on people. Whether it was asking "Who are you?!" even though he knew exactly who you were, or simply telling someone "Did you know pigs could fly? I saw that happen once." He would always tell you he was just kidding after. All he ever wanted was to put a smile on someone's face or to make them laugh.
He enjoyed spending time with his wife Diane at home watching TV Land together and loved all her home-cooked meals. He always said he would never go hungry so long as she was home. They loved to make trips to the Maine Coast any chance they had, and always made time for their yearly trip to Cabbage Island. Throughout the years they would travel to Florida to visit family, and occasional trips to Busch Gardens and even Disney. As devout Catholics, they always made time to visit Mary Queen of the Universe, in Orlando, Florida, their favorite Church to visit.
Mel was predeceased by his father George Creso and mother Eleanor Kirkey (Creso); brother Buddy Creso, brother-in-law Robert Magee, sister-in-law Jacqueline Couture (Quirion); and daughter Ellie Silva (Creso).
He is survived by his wife Diane Creso, of Fairfield; children Mary Marquez and Donna Howell, of Massachusetts, Linda Moore, of Waterville, Alysha Creso, of Fairfield, and Mell 'Eddie' McClean, of Augusta; stepchildren Kenneth Dorval and fiancée Leanna Lilienthal, Millie Moore (Dorval) and husband Tippy Moore, and Roland Dorval Jr. and wife Kim Dorval, of Winslow; grandchildren and great-grandchildren Tiffany, Cierra, Sarah, Jordyn, Michael and Samuel, Benjamin, Jack, Michael and Lexi, Aiden and Mateo, Jayce and Peyson, and Ellianna; brothers- and sisters-in-law Roland and June Quirion, Carmen Magee (Quirion), and Horatio and Claudette Couture.
Family and friends may visit on Friday July 23, from 6 p.m – 8 p.m., at Gallant Funeral Home, 10 Elm Street Waterville.
A Mass of Christian Burial will be celebrated on Saturday, July 24, at 11 a.m., at Notre Dame Catholic Church, 116 Silver Street, Waterville.
A Graveside service will be held later at St. Francis Cemetery, in Waterville, with military honors.
An online guestbook may be signed, condolences and memories shared at http://www.gallantfh.com.
LILLIAN E. RICHARDS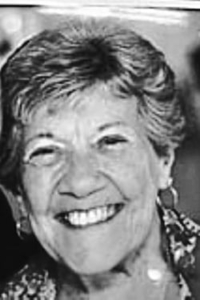 BENTON — Lillian E. Richards, 82, of Benton, passed away unexpectedly at Mercy Hospital, in Portland, Sunday, July 11, 2021. Lillian was born in Vassa­l­boro on February 24, 1939, the daughter of Arthur and Dorothy (Lizotte) Reny.
She graduated from Winslow High School in 1957. Lillian married James A. Richards in 1958, together they raised two children while traveling to many places due to Jim's work. She made many friends along the way and stayed in contact with them. In her 45 years of marriage, Lil experienced several varied employment endeavors including Sears & Roebuck's Catalog Department, Chasse Chiropractic, Uncle Jim's Restaurant and Prism Painting.
Lillian was a member of St. John the Baptist Catholic Church, in Winslow, where she was in the church choir for many years as singing was one of the loves of her life. She was also instrumental in organizing her class reunions.
After Jim's passing, she met Harry Pollard Jr., and together for the last 17 years they shared many adventures at camp in Rockwood where she took great pleasure in watching the deer and sitting around the campfire. Also, traveling in their camper including a trip across country.
Lillian was known for her delicious cooking, including her appetizing vegetable platters and tourtiere pies.
She was predeceased by her parents and husband James; her brother, Robert Reny; her sisters, Pauline Daniels, Mary Thorne, and Arlene Mayhugh; and her godchildren, Billy Daniels, and Donna Montgomery.
Lillian is survived by Harry Pollard Jr., her soul mate; her children, Scott Richards and wife Irene, Regina (Richards) Cain and husband Kevin; her grandchildren and their spouses, Mathew Cain and wife Brandy, Sarah Williams and husband Nathan, Melanie Thurston and husband Ben, Stephanie Gaddar and husband Nick, and Jacob Stinson, and fiancée Ashley Pelotte; and her great-grandchildren, Cameron, Mackenzie, and Kyle Williams, Mavin Gaddar; her brothers, Donald Reny and wife Lorraine, Peter Reny and wife Jackie; and sister, Priscilla Perry.
A Mass of Christian Burial was celebrated at 10 a.m., on Wednesday, July 21, at St John the Baptist Catholic Church, in Winslow, with committal prayers following at St. Francis Catholic Cemetery, on Grove Street, in Waterville.
An online guestbook may be signed, and memories shared at http://www.familyfirstfuneralhomes.com.
Arrangements are by Lawry Brothers Funeral & Cremation Care, 107 Main St., Fairfield.
In lieu of flowers, family and friends wishing may make donations in Lil's memory to: Spectrum Generation Muskie Center,38 Gold St.,Waterville, ME 04901.
EVELYN A. HURD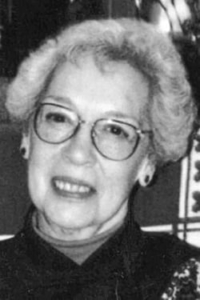 WINSLOW – Evelyn A. Hurd, 91, passed away peacefully under Hospice Care on Monday, July 12, 2021, at Northern Light Inland Hospital, Waterville. Evelyn and her twin brother, Leroy, were born to Gardner Leroy and Anna Lenard Adams on February 15, 1930, in Hartland.
Evelyn devoted her whole life to providing genuine love and care to many people throughout the years, establishing many long-lasting friendships. In 1949 she married Lewis J. Hawes. He passed away in 1964. Together they had two daughters, Patricia and Cynthia.
In 1970 Evelyn met and married Ronald E. Hurd. They shared a life in their cottage on Salmon Lake, in Belgrade, until Ron's passing on April 23, 2001. She spent her remaining years in Winslow at Meadowview Lane.
She loved flowers and baking many, many batches of cookies she gave away to neighbors and friends. She was a loving mother, grandmother, and a very special lady. Remember her for her optimistic outlook on life, as well as a great sense of humor and "witty" remarks.
She is survived by daughters Patricia and Mike Verzoni, of Largo, Florida, and daughter Cynthia and Robert Shorey, of Vassalboro; three grandchildren, Megan Verzoni, James Shorey, Katherine Shorey; great-granddaughter, Clementine; as well as many nieces and nephews.
A service was held at Vassalboro United Methodist Church, Main Street, Vassalboro, on July 21, 2021.
Graveside service for immediate family will be held on Tuesday, August 3, 2021, at Veterans Cemetery, Augusta.
Arrangements by Direct Cremation, Belfast.
In lieu of flowers, please send donations to Northern Light Hospice and Homecare, 325 D Kennedy Memorial Dr., Waterville, ME 04901.
CHARLES KENT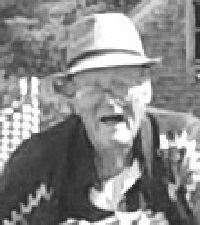 BENTON – Charles Kent, 102, long time town of Benton resident, passed away on Tuesday, July 13, 2021. Affectionately known as Charlie, his final days were spent surrounded by family. Spending time with family was Charlies's favorite thing to do after he retired. He was so proud that he and Nina provided a college education for his four children. He was also very proud of his well rototilled garden and manicured lawn. He loved mowing with his ride-on lawn mower.
Charlie never really retired from 25 years of dairy farming 100 acres of land and milking 80 head of cattle, as he continued selling hay for another ten years and then assisted his youngest son, Dennis, with his hay business by baling every summer, including last summer, and repairing machinery. This was all after 14 years as a diesel locomotive mechanic in the piping department for the Central Maine Railroad (CMRR), in Waterville.
When laid off from the CMRR in the 1940s he worked in the Fairfield Woolen Mill. Early in his work career he was a butcher and ran a meat cart, drove a milk truck for $2/day, pumped 10 gallons gas/$1, worked in the woods and for a man with a portable saw mill and sold wood for $6/cord, worked in a candy factory, picked potatoes and served as Benton Methodist Church janitor, among other odd jobs.
Charlie was born during a pandemic, lived through major agricultural, industrial and societal changes before breathing his last breath during a pandemic. The pop-up toaster, short wave radios, and arc welders were invented in 1919 and Woodrow Wilson was his president. From tilling the land with horses to the use of GPS systems on tractors to plant and harvest huge crops, Charlie has witnessed how technology has changed the efficiency and economics of farming.
Few towns have had the good fortune of having such a dedicated servant as Charles was to his beloved town of Benton. Among his many contributions to the town include serving as its first selectman for 28 years (also assuming the role of overseer of the poor and road commissioner many of these years). During this tenure he established and chaired the town planning board and was a member of the town budget committee.
Among his major accomplishments include initiating construction of the eight room elementary school with gymnasium in 1957 for $95,000, including donations of land, time, equipment and money; replacing 14 wells in 1973 by hooking up a public water line from China Lake to the town with $28,000 of state funding; securing a $100,000 grant and a $100,000 FHA loan when needed to install secondary lines to the main sewer connector lines to complete secondary sewer lines to enable Benton to join the Kennebec Sanitary Treatment District; constructing a salt and sand shed; building a new town hall.
His representation on the State of Maine Grange and Maine Municipal Association legislative committees, while serving two years in the 101st Legislature as the welfare committee chairman, benefitted the townships of Albion, Benton, Clinton, Sidney and Unity greatly. On his 100th birthday, he was recognized as the Honorable Charles C. Kent, Jr., by the 129th Legislature and the people of the State of Maine and extended congratulations and best wishes for his dedicated service in the 101st Legislature. He proudly received the Boston Post Cane in 2014 and was presented an honorary Lawrence High School diploma in 2015.
His civic involvement was extensive with memberships in the Fairfield Lodge of Odd Fellows; Benton and Clinton Methodist Churches; Waterville Elks B.P.O.E #905; Siloam Lodge # 92; Scottish Rite Bodies, Augusta; Maine Consistory 32nd Degree, Portland; Shriners, Lewiston; Benton Grange, master for three years and conductor of the fourth degree; Kennebec Water District Water District trustee, serving several times as its president.
Charles met the love of his life on the dance floor and married Nina Eleanor Bailey on Pearl Harbor Day, December 7, 1941.
He is survived by his sons David (Phyllis) and Dennis (JoAnna) Kent and daughters Ruth (David) Doucette and Eleanor Peavey (Mr. Clair Culver); his four children; 10 grandchildren; 19 great-grandchildren; and six great-great-grandchildren.
One of his happiest memories was when over 40 of these special family members attended his 100th birthday party at his winter home in Shady Oaks, in Zephyrhills, Florida.
He is predeceased by his parents, Charles Sr. and Bertha Kent; brothers Bryant (Doris), Plympton (Angelina) and Edward (Pauline) Kent; sister Doris (Odber) Robinson; and several nieces and nephews.
A Celebration of Charlie's Life will be observed on Saturday, July 24, 2021, at 1 p.m., at the Brown Memorial Church, 36 Church Street, Clinton, ME, 04927 with light refreshments. Burial will follow in Brown Cemetery, on the Albion Road, in Benton.
In lieu of flowers, donations may be made to Benton Grange, c/o Maryann Colson, 8 East Benton Road, Benton, ME 04901.
BRENDA D. RODDY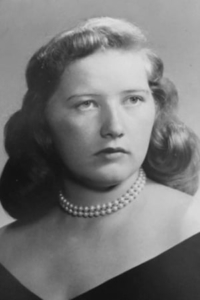 SOUTH CHINA – Brenda D. Roddy, 79, passed away Thursday, July 15, 2021, following a long battle with several illnesses. Brenda was born on October 9, 1941, daughter of Montie and Marguerite (Rainie) Cunningham.
She attended Vassalboro schools and graduated from Erskine Academy, in South China, in 1960. After a brief period as an employee of the state of Maine she joined J.S. McCarthy Printing, in Augusta, as a typesetter where she worked for over 30 years. She was a member of the South Windsor Baptist Church. Brenda was a huge fan of the Boston Red Sox and very rarely missed a game.
Brenda loved fishing and camping, being with family and friends, and later in life she volunteered at the MaineGeneral Health print shop and doll factory. in Augusta. Brenda loved crafts of all types. She had won ribbons for her talent for crocheting and quilting at the Windsor fair. In recent years she so looked forward to her weekly Friday breakfasts and card games at her home with her siblings.
She was predeceased by her parents, her brothers, Howard Cunningham and Ronald Cunningham, grandson, Trevor Bragg, her former husbands Omar Bragg, Dana Albert, and Francis Roddy.
She is survived by her children, Norman Bragg and his wife Carol, of South China, Wade Bragg and his fiancée Mary Manley, of Unity, Wendy Mitchell, of Windsor, and her partner Jonathan Litchfield, of Palermo, Mark Bragg and his wife Tanya, of Winslow, and Dana Poland-Harford, of Waterville; grandchildren, Dawne, Shannon, Benjamin, Hannah, Kristen, Emily, Meranda, Nicholas, Kelly, Livy, Alena, Justine, Evelyn, and Summer; and several great-grandchildren; brothers Robert Cunningham, Montie Cunningham Jr. and wife Betty; sisters Gwen Casey and husband Glendon, Donna Woodard, Jacqueline Goodrich and partner Tim Bickford; brother Darrell Cunningham and wife Lori; sister Cheryl Wentworth and husband James; many nieces and nephews, and her beloved dog Penny.
A Celebration of Life will be held at the South China American Legion Post #179 on Sunday, August 8, at 2 p.m.
Arrangements are under the direction and care of Aable Cremation Service, Waterville.
FAYLENE M. FERLAND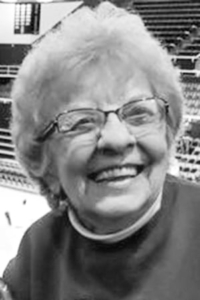 PALO ALTO, Calif. – Faylene M. Ferland, 85, of Palo Alto, California, passed away peacefully in the early morning of Tuesday, June 8, 2021 following her battle with Alzheimer's and cancer. She was born on October 18, 1935, in North Vassalboro, to Charles Arsenault and Martha Rogers, and lived the majority of her life happily in Waterville.
She relocated to California in 2018 to be closer to her son, daughter-in-law, grandson and wife.
Faye was a graduate of Waterville Senior High School and enjoyed a long career in the medical field for over 35 years. Upon retirement, she also enjoyed volunteering at Inland Hospital, in Waterville, in day surgery.
She and her husband Bob enjoyed bowling, playing golf together, dancing, and spending time with their many friends and family. Faye also enjoyed cooking and baking, especially for others, and tending to the garden flowers around her home.
Faye was predeceased by her mother and father Charles and Martha, step-father Harry Rogers, loving husband Robert (Bob) Ferland, brother-in-law Joseph Savarin, nephew Michael Savarin.
She is survived by her son Charles Godin of Palo Alto, California (and wife Lori), grandson Nicholas Godin, of Mountain View, California (and wife Jennifer), and sister Eleanor Savarin, of Memphis, Tennessee; along with numerous relatives.
A Mass of Christian Burial was celebrated on July 20, 2021, at Notre Dame Catholic Church, 116 Silver Street, Waterville, ME.
Arrangements are under the direction and care of Gallant Funeral Home, 10 Elm Street, Waterville.
An online guestbook may be signed, condolences and memories shared at http://www.gallantfh.com.
In lieu of flowers, please consider a donation to Alzheimer's Association at http://www.alz.org.
ARTHUR W. REED
FAIRFIELD – Arthur "Joe" W. Reed, 79, passed away Tuesday, June 15, 2021, at Oak Grove Nursing Home, in Waterville. He was born January 30, 1942, in Union, the fourth child of Arthur and Dorothy (Gerald) Reid.
He worked at Buck's Taxi as a dispatcher and Hillman's Bakery, in Fairfield. He enjoyed being a PAL and Little League coach, listening to country music and Lawrence Welk, fishing and always wanting to catch "the big one". Later in life, he had his own ham radio shack. He could talk to anyone around the world. He also assisted with ham radio tests when needed.
Arthur is survived by his family; George Reid and wife Judy, Alan Reid and wife Sandy, Shirley Gifford and husband David, Jane Chamberlain, Betty Whitaker, Verna Goodwin and husband Wyman, Gail Dudley and husband Sheldon; many nieces, nephews and cousins.
He was predeceased by his parents; brother, Paul and wife Kim Reid; brother-in-law, Sherwood Chamberlain; nieces, Vicky Reid, Lisa Robinson; nephew, Burton "Sonny" Danforth.
A graveside service will be held Saturday, July 24, 2021, at 10 a.m., at Maplewood Cemetery, in Fairfield. A Celebration of Life will be held following the graveside service from 11 a.m. – 1 p.m., p.m., at the Waterville Elks Lodge, Industrial St., Waterville.
Arrangements under the direction and care of Dan & Scott's Cremation & Funeral Service, 445 Waterville Road, Skowhegan ME 04976
SPIRO YOTIDES
WATERVILLE – Spiro (Spike) Yotides, of Waterville, passed away peacefully at MaineGeneral Medical Center, in Augusta, on Saturday, June 26, 2021, following a brief illness. Spike was born in Winslow, son of Olga and James Yotides on June 20, 1928.
Spike graduated from Winslow High School in 1946 where he was a three-sport athlete – football, basketball and baseball – and he always wore his lucky number 13 on all his jerseys! As Spike was a stand-out athlete, he earned two scholarships to attend both Maine Central Institute, in Pittsfield, and Oak Grove School, in Vassalboro. Spike was drafted into the Army in 1950 and served during the Korean War. On Valentine's Day in 1954 Spike married Gerrie Rackleff. Together they raised three children, Tim, Tony and Kelly. They were married for 66 years before Gerrie's death in 2020.
Spike was a well-known car dealer in Waterville for over 28 years. He was employed by Furbush Chevrolet, in Waterville, for years, and later with Frame Chevrolet, also in Waterville. In 1982, Spike semi-retired, and would be seen at Christy's Country Store, in Belgrade, a business he shared with his two sons.
As Spike was an avid sports fan, he never missed any of his sons' games and even was often seen at their practices. He was always heard in the stands yelling words of encouragement. He was very loyal to both the Patriots and Red Sox, and even got his wife Gerrie to become a dedicated follower of the Red Sox. In his later years, he became a golf enthusiast and played several area courses around Waterville. He was especially keen on Natanis Golf Course, in Vassalboro, and Belgrade Lakes Golf Course. He participated in every one of the 10 Patriot's Day Open tournaments at Belgrade Lakes Golf Course with his sons, Tim and Tony, and son-in-law, Jeff, rounding out his foursome.
Spike attended several of Engelbert Humperdinck concerts with his wife, Gerrie, who was a huge fan of the singer. Although he wouldn't admit it, he too became a fan. In addition, Spike and Gerrie went to Las Vegas, Foxwoods and Atlantic City whenever they could. Gerrie loved the shows and entertainment while Spike would often be spotted at a poker table. Gerrie and Spike were regulars at the Friday night BBQ at the Waterville Elks Club and had lots of good times with their many friends.
Spike will be remembered for his quiet disposition and his quick one-liners. He was very giving and generous – he was selfless and always put others before himself.
Spike was predeceased by his wife Gerrie; his parents, Olga and James Yotides; and brothers George, Thomas and Antonio.
He is survived by his two sons Anthony Yotides and his wife Tonia, and Timothy Yotides and his wife Lori, his daughter Kelly Johnston and her husband Jeffrey; six grandchildren, Christy Yotides, Jenna Yotides and fiancé Chad LePage, Kara Simmons and her husband Jake, Ryan Johnston and his fiancée Taylor Murphy, Spiro Yotides and Jordan Stolt; two great-grandchildren, Isabella Allarie and Kayden Lane; his sister Maria Yotides; as well as several nieces, nephews.
A committal service was held on July 20, 2021, the Maine Veterans Cemetery, Mount Vernon Road, in Augusta.
Arrangements are under the care and direction of Veilleux and Redington Funeral Home in Waterville.
Please visit http://www.veilleuxfuneralhome.com to view a video gallery and share your condolences with Spike's family.
Responsible journalism is hard work!
It is also expensive!
If you enjoy reading The Town Line and the good news we bring you each week, would you consider a donation to help us continue the work we're doing?
The Town Line is a 501(c)(3) nonprofit private foundation, and all donations are tax deductible under the Internal Revenue Service code.
To help, please visit our online
donation page
or mail a check payable to
The Town Line, PO Box 89, South China, ME 04358
. Your contribution is appreciated!
https://townline.org/wp-content/uploads/2019/07/Town-Line-Website-banner-v3-1030x206.jpg
0
0
Website Editor
https://townline.org/wp-content/uploads/2019/07/Town-Line-Website-banner-v3-1030x206.jpg
Website Editor
2021-07-21 13:09:29
2021-07-21 13:09:29
OBITUARIES for Thursday, July 22, 2021