OBITUARIES for Thursday, July 29, 2021
ROBERT J. BOLDUC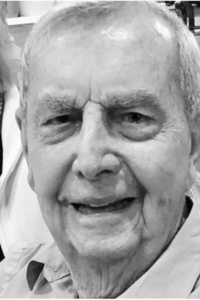 ENGLEWOOD, Florida – Robert J "Bob" Bolduc, 94, of Englewood, Florida, passed away Tuesday afternoon, July 13, 2021, at Heritage Oaks Assisted Living Community, in Englewood. He was born on April 18, 1927, in Hartford, Conn., the son of Emile and Ruby (Drury) Bolduc.
Bob was a graduate of Winslow High School class of 1947. He also served in the U.S. Navy from 1945-1946. He graduated from Gorham State Teacher's College, in 1951, with a degree in Industrial Arts and began his teaching career in Martha's Vineyard, Massachusetts. He taught in Lewiston, from 1952-1954 moving to Madawaska as their Industrial Arts teacher from 1954 – 1968 and to Skowhegan High School from 1968-1972. In 1972 Bob moved back to Winslow where he was Department Head for Industrial Arts, retiring from there in 1982. In those years Bob dedicated his life to education and during his many years teaching he touched thousands of students lives. In addition to teaching Bob built and/or remodeled many homes in the Skowhegan and Winslow area during the summer months.
Bob was married to his high school sweetheart, Dorothy "Dottie" Bolduc for 57 years. Dottie passed away in 2007. Bob and Dottie spent their retirement years in Englewood, Florida, and were avid golfers and members of Myakka Pines Golf Club. For many years they lived in the Foxwood Community where Bob was the local "handyman" to many of the residents. Bob loved woodworking and building model airplanes and when he was not golfing or being a handyman, you could find him flying his model airplanes with his Englewood flying club. Bob and Dot continued to enjoy spending most summers in Maine.
He is survived by his two daughters: Jane and her husband Roger, of Skowhegan, and Joan and her husband David, of St. Augustine, Florida, as well as many nieces and nephews.
Donations may be made in Bob's memory to Lighthouse Vision Loss Education Center, 7318 North Tamiami Trail, Sarasota, FL 34243 or Suncoast Humane Society, 6781 San Casa Drive, Englewood, FL 34224.
JAMES W. ALLEN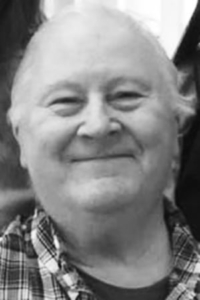 JEFFERSON – James W. Allen, 78, died unexpectedly Friday, July 16, 2021, at his home, in Jefferson. James was born March 2, 1943, in Worcester, Massachusetts, to Edward Knight Allen, Jr. and Althea Weldon Allen.
He grew up in Worcester and Shrewsbury, Massachusetts, and graduated from Tilton Boarding School, in New Hampshire.
James was a construction worker for five years until he was injured and could no longer work. He enjoyed taking computers, engines, solar panels apart and putting them back together better than he found them. He also enjoyed making small steam engines.
He was a character, loving husband, father, grandfather and friend. He liked to go moose hunting, fishing, woodworking, farming, watching wildlife outside his home, and feeding his pet chipmunk, Chipee. He was also a HAM radio operator, KQ1H.
He was predeceased by his parents, and by a son, James Edward Allen, in June 2019.
He is survived by his wife, Ruth Allen, of Jefferson, of 57 years; daughters, Kristina DeRaps and her husband Christopher, of Jefferson, Althea Harris and her fiancé Doug Wharton, of West Gardiner; daughter-in-law, Shannon Allen, of Missouri; grandchildren, Shelby, Paige, Stephanie, Adam, Justin, Trace, Audryanna, and Emelyn.
A service to celebrate James's life was held at the Windsor Christian Fellowship Church, 9 Reed Road, Windsor on July 22, with Pastor Brandon Dyer officiating.
Arrangements are entrusted to Hall Funeral and Cremation Services, 949 Main Street, Waldoboro.
Condolences may be shared with the family at http://www.hallfuneralhomes.com.
Should friends desire, contributions in James's memory may be made to Kennebec Valley Humane Society, 10 Pethaven Lane, Augusta, ME 04330.
MERVIN L. TUTTLE JR.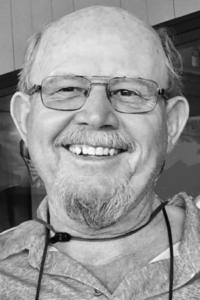 CLINTON – Mervin L. Tuttle Jr., 72, of Clinton, passed away Saturday, July 17, 2021, at Alfond Center for Health, in Augusta, after a seven-month battle with COVID-19 respiratory complications. He was born in Waterville, on January 19, 1949, to Mervin L. Tuttle Sr. and Lenora A. Bickford Tuttle.
Mervin attended school in Clinton and Fairfield, where we graduated with honors from Lawrence High School in 1968. While in high school, he was active in the bowling and ski clubs and was selected to attend the Dirigo Boys State his junior year. After high school, Mervin joined the U.S. Navy where he learned his trade as an electrician aboard the USS Orion and the USS Gilmore while stationed in Virginia and South Carolina, respectively.
On July 5, 1969, he married his true love and adventure partner, Sally Marie Shores, and together they rode life's roller coaster for over 52 years. Mervin and Sally moved into their new home in Clinton in January 1972, where they raised two children and he resided until his death.
There he also quickly made an impression on the local community by volunteering with the Boy Scouts and the Rod and Gun Club where he taught youths and adults the Maine Hunter Safety course. After his military service, Mervin worked as a licensed electrician on many Central Maine construction projects until he was hired by MaineGeneral Health where he faithfully worked for over 34 years. He was also a strong golf player on his company golf team, even scoring a 159-yard hole-in-one at Unity's Lakeview Golf Course in 1998.
Mervin was not only a dedicated employee, father, and husband, but he also pursued several passionate hobbies. He enjoyed woodworking and was admired for his keen skills in which he built many pieces of furniture for his home and clocks for his family. Mervin also had a strong adventurous spirit and loved to travel. He would meticulously plan annual family vacations that spanned from Maine to Florida and all states in between. Mervin's love of family and thirst for travel continued when his son joined the U.S. Air Force, and he and Sally would travel each year to Texas or California to explore those states.
He also enjoyed hiking many trails throughout Maine, but especially the trails of Acadia National Park with friends and family. A patriot at his core, Mervin was a proud supporter of the men and women of the U.S. military. He was a member of the American Legion, Willett-McKenney Post #186, and the Patriot Guard Riders (PGR) of Maine. Mervin participated in numerous PGR events, providing honors to our Nation's Fallen Military Heroes, First Responders and honorably discharged veterans. Furthermore, he volunteered with Wreaths Across America where he helped lay thousands of wreaths each year at Veteran's Memorial Cemeteries in Augusta and Chelsea.
Mervin also continued his selfless dedication to the local community, where he cleaned, and power washed aged cemetery tombstones for veterans and civilians throughout Central Maine. After retiring from MaineGeneral in 2013, Mervin and Sally did not waste any time pursuing their lifelong goal of traveling the United States in their motorhome. Together they made two coast-to-coast journeys, visiting 48 states along the way – even taking their two young grandsons once. They also traveled to Hawaii where they celebrated their 50th wedding anniversary with their son, daughter-in-law and grandsons.
Closer to home, Mervin greatly enjoyed traveling the off-road trails of Maine with his wife and close friends in the Madison-Anson ATV Club. Mervin is lovingly missed by his wife, Sally; his son, Mervin Tuttle, III and his wife Jeanne, and his grandsons; Aiden and Andrew Tuttle. He will also be greatly missed by his Tuttle, Bickford, and Shores family members, close friends, and neighbors that meant so much to him.
Mervin was predeceased by his daughter, Cheryl Tuttle, his parents, Mervin Sr. and Lenora Tuttle, and his father-in-law, Wilson Shores.
A memorial service will be held on Saturday, July 31, at 1 p.m., at Lawry Brothers Funeral Home, 107 Main Street, Fairfield, burial to follow at the Greenlawn Rest Cemetery, Route 100, Clinton.
Arrangements are in the care of the Lawry Brothers Funeral Home, 107 Main Street, Fairfield where condolences to the family may be shared on the obituary page of the website at http://www.familyfirstfuneralhomes.com.
In lieu of flowers, donations can be made to the Northern New England Chapter of Cystic Fibrosis at http://www.cff.org/northern-newengland or the Make-a-Wish Maine Foundation at http://www.wish.org/maine.
DONALD C. COLSON
BENTON – Donald Clyde Colson, 75, of Benton, passed away peacefully at his home on Thursday, July 22, 2021. He was born in Waterville on September 12, 1945, the son of Sherwin Clyde and Mable Alice (German) Colson.
Donald worked at Northern New England Feed and Ware-Butler Co., in Waterville, for many years and then went to work as a custodian for SAD #49 and retired in 2020 after 22 years.
He was an avid four-wheeler, and loved hunting, fishing, snowmobiling, and taking rides in his car. Donald was a member of the Elks and Messalonskee Riding Club.
He was predeceased by his parents, wife Margaret Colson, brother, Robert Colson and wife Sherry, and brother-in-law, Bud Bessey.
Donald is survived by his partner, Cindy Nelson; son, Michael Colson and wife Mary, of Benton; daughter, Cheryl Richards and husband Rodney, of Albion; sister, Carolyn Bessy, of Waterville; four granddaughters, Jenny Bolduc and husband Adam, Christina Colson and boyfriend Corey Martin, Sierra Richards and fiancé Benjamin Barber, and Allison Colson; three great-grandchildren, Parker, Ainsley, and Dexter.
Visiting hours will be held on Thursday, July 29, from 6 to 8 p.m., at Lawry Brothers Funeral Home, 107 Main St., Fairfield.
A graveside service will be held on Friday, July 30, at 1 p.m., at the Brown Cemetery in Benton.
Arrangements are in the care of the Lawry Brothers Funeral Home, 107 Main St., Fairfield where condolences to the family may be shared on the obituary page of the website at http://www.familyfirstfuneralhomes.com
In lieu of flowers, please make memorial donations in Don's name to Waterville Elks Lodge#905, 76 Industrial St., Waterville, ME 04901.
FAYLENE M. FERLAND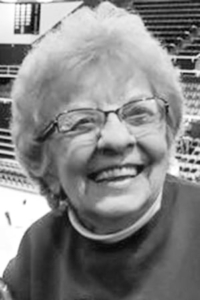 PALO ALTO, Calif. – Faylene M. Ferland, 85, of Palo Alto, California, passed away peacefully in the early morning of Tuesday, June 8, 2021 following her battle with Alzheimer's and cancer. She was born on October 18, 1935, in North Vassalboro, to Charles Arsenault and Martha Rogers, and lived the majority of her life happily in Waterville.
She relocated to California in 2018 to be closer to her son, daughter-in-law, grandson and wife.
Faye was a graduate of Waterville Senior High School and enjoyed a long career in the medical field for over 35 years. Upon retirement, she also enjoyed volunteering at Inland Hospital, in Waterville, in day surgery.
She and her husband Bob enjoyed bowling, playing golf together, dancing, and spending time with their many friends and family. Faye also enjoyed cooking and baking, especially for others, and tending to the garden flowers around her home.
Faye was predeceased by her mother and father Charles and Martha, step-father Harry Rogers, loving husband Robert (Bob) Ferland, brother-in-law Joseph Savarin, nephew Michael Savarin.
She is survived by her son Charles Godin of Palo Alto, California (and wife Lori), grandson Nicholas Godin, of Mountain View, California (and wife Jennifer), and sister Eleanor Savarin, of Memphis, Tennessee; along with numerous relatives.
A Mass of Christian Burial was celebrated on July 20, 2021, at Notre Dame Catholic Church, 116 Silver Street, Waterville, ME.
Arrangements are under the direction and care of Gallant Funeral Home, 10 Elm Street, Waterville.
An online guestbook may be signed, condolences and memories shared at http://www.gallantfh.com.
In lieu of flowers, please consider a donation to Alzheimer's Association at http://www.alz.org.
ARTHUR W. REED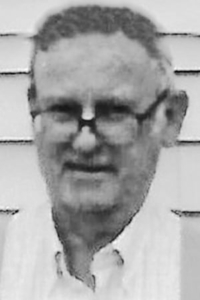 FAIRFIELD – Arthur "Joe" W. Reed, 79, passed away Tuesday, June 15, 2021, at Oak Grove Nursing Home, in Waterville. He was born January 30, 1942, in Union, the fourth child of Arthur and Dorothy (Gerald) Reid.
He worked at Buck's Taxi as a dispatcher and Hillman's Bakery, in Fairfield. He enjoyed being a PAL and Little League coach, listening to country music and Lawrence Welk, fishing and always wanting to catch "the big one". Later in life, he had his own ham radio shack. He could talk to anyone around the world. He also assisted with ham radio tests when needed.
Arthur is survived by his family; George Reid and wife Judy, Alan Reid and wife Sandy, Shirley Gifford and husband David, Jane Chamberlain, Betty Whitaker, Verna Goodwin and husband Wyman, Gail Dudley and husband Sheldon; many nieces, nephews and cousins.
He was predeceased by his parents; brother, Paul and wife Kim Reid; brother-in-law, Sherwood Chamberlain; nieces, Vicky Reid, Lisa Robinson; nephew, Burton "Sonny" Danforth.
A graveside service will be held Saturday, July 24, 2021, at 10 a.m., at Maplewood Cemetery, in Fairfield. A Celebration of Life will be held following the graveside service from 11 a.m. – 1 p.m., p.m., at the Waterville Elks Lodge, Industrial St., Waterville.
Arrangements under the direction and care of Dan & Scott's Cremation & Funeral Service, 445 Waterville Road, Skowhegan ME 04976
SPIRO YOTIDES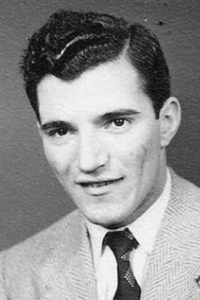 WATERVILLE – Spiro (Spike) Yotides, of Waterville, passed away peacefully at Maine­General Medical Center, in Augusta, on Saturday, June 26, 2021, following a brief illness. Spike was born in Winslow, son of Olga and James Yotides on June 20, 1928.
Spike graduated from Winslow High School in 1946 where he was a three-sport athlete – football, basketball and baseball – and he always wore his lucky number 13 on all his jerseys! As Spike was a stand-out athlete, he earned two scholarships to attend both Maine Central Institute, in Pittsfield, and Oak Grove School, in Vassalboro. Spike was drafted into the Army in 1950 and served during the Korean War. On Valentine's Day in 1954 Spike married Gerrie Rackleff. Together they raised three children, Tim, Tony and Kelly. They were married for 66 years before Gerrie's death in 2020.
Spike was a well-known car dealer in Waterville for over 28 years. He was employed by Furbush Chevrolet, in Waterville, for years, and later with Frame Chevrolet, also in Waterville. In 1982, Spike semi-retired, and would be seen at Christy's Country Store, in Belgrade, a business he shared with his two sons.
As Spike was an avid sports fan, he never missed any of his sons' games and even was often seen at their practices. He was always heard in the stands yelling words of encouragement. He was very loyal to both the Patriots and Red Sox, and even got his wife Gerrie to become a dedicated follower of the Red Sox. In his later years, he became a golf enthusiast and played several area courses around Waterville. He was especially keen on Natanis Golf Course, in Vassalboro, and Belgrade Lakes Golf Course. He participated in every one of the 10 Patriot's Day Open tournaments at Belgrade Lakes Golf Course with his sons, Tim and Tony, and son-in-law, Jeff, rounding out his foursome.
Spike attended several of Engelbert Humperdinck concerts with his wife, Gerrie, who was a huge fan of the singer. Although he wouldn't admit it, he too became a fan. In addition, Spike and Gerrie went to Las Vegas, Foxwoods and Atlantic City whenever they could. Gerrie loved the shows and entertainment while Spike would often be spotted at a poker table. Gerrie and Spike were regulars at the Friday night BBQ at the Waterville Elks Club and had lots of good times with their many friends.
Spike will be remembered for his quiet disposition and his quick one-liners. He was very giving and generous – he was selfless and always put others before himself.
Spike was predeceased by his wife Gerrie; his parents, Olga and James Yotides; and brothers George, Thomas and Antonio.
He is survived by his two sons Anthony Yotides and his wife Tonia, and Timothy Yotides and his wife Lori, his daughter Kelly Johnston and her husband Jeffrey; six grandchildren, Christy Yotides, Jenna Yotides and fiancé Chad LePage, Kara Simmons and her husband Jake, Ryan Johnston and his fiancée Taylor Murphy, Spiro Yotides and Jordan Stolt; two great-grandchildren, Isabella Allarie and Kayden Lane; his sister Maria Yotides; as well as several nieces, nephews.
A committal service was held on July 20, 2021, the Maine Veterans Cemetery, Mount Vernon Road, in Augusta.
Arrangements are under the care and direction of Veilleux and Redington Funeral Home in Waterville.
Please visit http://www.veilleuxfuneralhome.com to view a video gallery and share your condolences with Spike's family.
RONALD H. LEE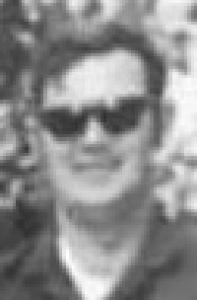 PALERMO – Ronald H. Lee, 82, passed away from heart failure on Monday, March 16, 2021, at his home, in Pal­ermo. Ronald was born December 27, 1938, was raised, and spent most of his adult life in Albion. He was the son of Frank and Mildred Lee.
He graduated from Besse High School , in Albion, (1957) and worked for Lee Brother's Construction, in Albion. A few years later he and his wife Diana established Ronald H. Lee Trucking. Ron was an owner-operator and took to the road hauling potatoes from Aroostook County to Boston. Over time they bought several more trucks and he began hauling across the country. His drivers, mechanics, business owners, trucker friends, and their families became an important part of his day and life.
Ronald was a sports enthusiast who coached and played baseball and softball. He was involved in Lawrence High School Football Boosters. Ron enjoyed his racing days with his Moon Eyes race team where he took his fair share of checkered flags.
He enjoyed his years skiing both at Sugarloaf, where they owned a home, and trips out west to Colorado and Lake Tahoe.
Ron was a fan of New England sports and classic movies.
He was a gentle, loving, caring and wonderful husband, father, and grandfather and always had a special place in his heart for his dogs.
He is survived by his three sons, Christopher and wife Alice, of Bethel, Matthew and partner Dawn, of Palermo, Derek, of Albion; and grandchildren Gavin, Morgan, Alex, Claudia, and Owen; nieces, nephews, and many wonderful friends.
He was predeceased by his wife Diana of 62 years, and his sister Brenda.
A service and celebration of life in honor of Ron and Diana will be held at the Palermo Christian Church, on Saturday, August 14, at 10 a.m. All friends and family are welcome to attend.
An online guestbook may be signed, and memories shared at http://www.familyfirstfuneralhomes.com.
Arrangements are by Lawry Brothers Funeral & Cremation Care, 107 Main St., Fairfield.
SYLVIA L. POULIOTT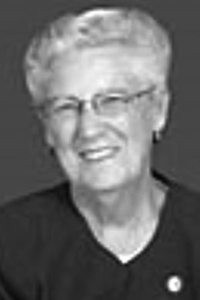 WINSLOW – Sylvia L. Poulliot, 81, of Winslow, passed away Sunday, July 18, 2021, at home, following a courageous battle with Alzheimer's. She was born February 22, 1940, in Waterville, the youngest child of Hector and Rose (Breton) Lefebvre.
Sylvia was educated in Waterville and Winslow schools, graduating from Winslow High School, class of 1958. She made many lifelong friends in high school and also met the love of her life, Milton Poulliot.
Sylvia worked at many community-oriented companies throughout her career, including Winslow Community Federal Credit Union, Winslow Insurance, and Maine Savings Credit Union, in Vassalboro. She especially enjoyed helping people while she was a loan officer.
Along with her husband, she owned and operated the former Winslow Maytag Highlander Laundromat and she did the bookkeeping for Milton's construction business. She was involved with the Winslow Family Fourth of July event, organizing the legendary street dance in the first years of the celebration. She was also a Notary Public and performed a few marriages.
She enjoyed supporting her children and then her grandchildren at their various activities. She loved to travel, which included too many camping trips to mention, cruises, bus trips, visits to Florida, a cross country trip to various national parks, and a trip to Italy to see her exchange student "son" ordained a Greek Orthodox priest. She loved visiting her relatives and having company over, Christmas parties with her friends, the annual Poulliot summer lobster cookout and the Christmas party in December, and Monday lunches with the girls. If Sylvia was there, a good time was bound to be had.
Sylvia was predeceased by her parents Hector and Rose, her father- and mother-in-law Frederic and Eleanor Poulliot; her sister-in-law Judith Poulliot, brother-in-law Laurier Bouchard, and brother-in-law Frank Wilson.
She is survived by her husband of 61 years, Milton (Mickey), of Winslow; daughter Shelly Selwood and her husband Joel, of Winslow, and their children David, of New York City, and Carrie, of Winslow; and her son Brian Poulliot and his wife Kristy and their children, Natalie and Ashley, of Grafton, Massachusetts; her "adopted son", Archimandrite Igumen Gabriele Invernizzi of Revello, Italy, who joined the family as an exchange student in 1985-1986; her brother Joseph (Reggie) Lefebvre and his wife Sheila, of Benton; her sister Rose Marie Wilson of Jacksonville, North Carolina; her brother-in-law Norbert Poulliot, of Fairfield; sister-in-law Sherril Bouchard, and brother- and sister-in-law Ronald and Sandra Poulliot, all of Winslow; as well as many cousins, nieces, nephews; and more relatives in the extended Breton-Lefebvre-Poulliot families.
Visiting hours will be held on Friday, July 30 from 2 to 4 p.m. and 6 to 8 p.m., at Gallant Funeral Home, 10 Elm St., Waterville, Maine.
A Mass of Christian Burial will be celebrated Saturday, July 31, 2021, at 9 a.m., at St. John the Baptist Catholic Church, 26 Monument St., Winslow. Burial will follow at St. Francis Cemetery, Grove Street, Waterville.
An online guestbook may be signed, condolences and memories shared at http://www.gallantfh.com
In lieu of flowers, donations may be made in Sylvia's memory to MaineGeneral Hospice, P.O. Box 828, Waterville, ME 04903-0828.
RAY C. JOHNSTON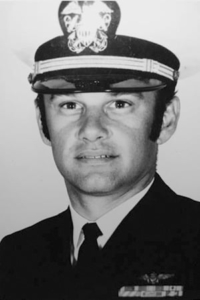 ALBION – Ray 'Cap' Johnston, 80, passed peacefully at his home, in Albion, on Wednesday, July 21, following a brave year-long battle with cancer. Ray was born on March 16, 1941, in Milwaukee, Wisconsin.
He was a person who valued quiet, privacy, and was an avid salmon and togue fisherman. He enjoyed classic science fiction paperback books, walks down unbeaten paths and family.
He graduated high school in Lake Forrest, Illinois, earned a bachelor of bcience degree from Marquette University in Pre-Med, and a master's degree in business administration from the University of West Florida.
Having flown only once in an airplane as a senior in high school, Ray decided he wanted to be a pilot. He went on to be a Navy Aviator as a lieutenant flying helicopters from aircraft carriers, chasing Russian submarines during the Cuban Missile Crisis, and volunteering for the Vietnam War.
One of Ray's proudest moments was his last day of SERE (Survival, Evasion, Resistance, Escape) training for Vietnam, when the American flag was raised and the Star-Spangled Banner played while 100 men stood at attention, saluting with tears running down their cheeks. He was a proud American, who as a war veteran, was always dismayed with any disrespect given to the flag of the United States.
After nine years in the Navy, and Honorable Resignation of Commission, Ray became a dedicated and commended cost controller and analyst, for several major companies including Scott Paper Co., General Electric, Cole Haan Shoes, and Bath Iron Works, from which he retired.
Ray is survived by his wife of 28 years, Cynthia Johnston; sons James (Evelyn) and Joseph (Sandy); a daughter Jacqueline Fanning (Tom); grandchildren Nicholas, Matthew, Ryan, Andrea, Emily, Benjamin, Patrick and Daniel and great-granddaughter Kaleigh; his brothers, Jay, Michael, Thomas; and sister Kathleen.
A private family ceremony of life will be held at a future date.
Memorial donations may be made to: MaineGeneral Hospice & Volunteers of Kennebec Valley, P.O. Box 828, Waterville, ME 04903-0828, www.mainegeneral.org/hospice.
LINDA A. PELOTTE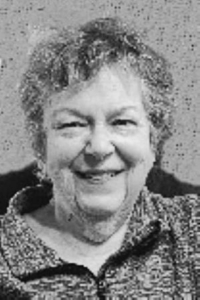 BELGRADE – Linda Anne (Letourneau) Pelotte, 73, died peacefully at her home in Belgrade on Thursday, July 22, 2021. She was born in Waterville, March 18, 1948, the daughter of the late Gerald and Mary (Perry) Letourneau.
She graduated from Waterville High School in 1966 and furthered her career at Bernards School of Cosmetology. Linda owned and operated Linda's Beauty Shoppe for over 40 years. Linda also worked at Happy Wheels Roller Skating Rink in Winslow and then retired from Chasse Chiropractic Office after 23 years.
Linda enjoyed doing puzzles, 4-wheeling, camping, rides in the car and golf cart and frequent stops for ice cream with her fiancé Ted. In her earlier years she was a movie buff and enjoyed writing to her pen pal, Deanne, in Australia, in which they wrote back and forth for over 61 years. She was a wonderful, sweet caring person that loved her children, family and friends.
Linda is survived by her fiancé Howard (Ted) Wadleigh Jr.; three children and their spouses: Timothy Pelotte and wife Debbie, Irene (Pelotte) Richards and husband Scott, Anthony Pelotte and wife Jaime; grandchildren, Cody Pelotte, Jacob Stinson and fiancée Ashley, Zachary Dionne, Shawna Pelotte and fiancé Brian, Lucas Pelotte, Trevor Pelotte, Jaimie Jolotta, Melanie Thurston and husband Ben and Stephanie Gaddar and husband Nick; great-grandchildren, Colton and Camden Pelotte, Joseph Dionne and Mavin Gaddar; the Wadleigh families, aunts Gloria Etchie, and Irene Burke and spouse William; an uncle, Vincent Letourneau; as well as several nieces, nephews.
A Celebration of Life will be held Monday, August 2, 2021, from 2 to 4 p.m., at Dan & Scott's Cremation & Funeral Service (Adams Chapel), 445 Waterville Road, Skowhegan.
A Mass of Christian burial will be held Tuesday, August 3, 2021, at 10 a.m., at Notre Dame Catholic Church, 116 Silver Street, Waterville, with interment to follow at St. Francis Cemetery, in Waterville.
In lieu of flowers, friends wishing may make donations in Linda's memory to Alzheimer's Association Maine, 383 U.S. Route 1 Suite 2C, Scarborough ME 04074.
Responsible journalism is hard work!
It is also expensive!
If you enjoy reading The Town Line and the good news we bring you each week, would you consider a donation to help us continue the work we're doing?
The Town Line is a 501(c)(3) nonprofit private foundation, and all donations are tax deductible under the Internal Revenue Service code.
To help, please visit our online
donation page
or mail a check payable to
The Town Line, PO Box 89, South China, ME 04358
. Your contribution is appreciated!
https://townline.org/wp-content/uploads/2016/06/TownLineBanner.jpg
0
0
Website Editor
https://townline.org/wp-content/uploads/2016/06/TownLineBanner.jpg
Website Editor
2021-07-28 15:20:42
2021-07-28 15:20:42
OBITUARIES for Thursday, July 29, 2021