MARIA TROUTMAN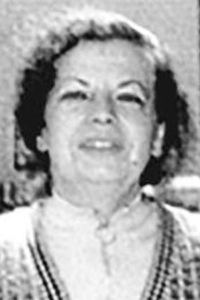 WATERVILLE – Maria Troutman, 80, passed away peacefully on Friday, July 12, 2020, at her home. The oldest of three children, she was born on March 18, 1940, in Salerno, Italy, to Dr. Nicola and Margherita Messina.
In 1952, the family relocated to Panama, where she became a bookkeeper for the United Fruit Company commissary (later Chiquita Brands).
By 1970, she had moved to Boston to study fashion merchandising. A college dormmate read a personals ad placed in a Boston paper by a gentleman from Bangor and insisted that he sounded perfect for Maria. She pestered her until Maria wrote a reply and escorted her to the mailbox to ensure it was sent. After a brief long-distance courtship, Maria married the love of her life, James Moran Troutman, on February 13, 1971, in Brewer. She soon bore three children, James, Michelle and Paul.
Maria worked closely with her husband to manage their various business ventures in Brewer, including an electronics repair shop (Auto Radio and TV Service), an automotive air conditioning and glass repair shop, rental housing, and a decorative light bulb business. Her husband's untimely death on their 15th wedding anniversary left her devastated but she continued to raise their children and managed the repair shop until 1991.
Maria was small in stature but strong in spirit. She was known for preferring to walk everywhere for her daily errands. She loved to watch classic movies, do crossword puzzles and bake bread. She later moved to Waterville, where she remained active, making a remarkable recovery after a heart attack and a triple bypass in 2006. She continued to walk regularly until congestive heart failure eventually slowed her pace.
Her survivors include her son, James Troutman and wife Sarah, of Montville, daughter Michelle Troutman, son Paul Troutman; brother, Paul Messina, of Annapolis, Maryland, nephew Mike Messina, of Baltimore, Maryland, nephew David Messina and his wife Kendra Perry, of San Mateo, California; and sister, Elena Messina and husband Rick Beagle and their son Quinn Beagle, of Baltimore; her grandchildren, Nicholas Troutman, of Pittsburgh, Pennsylvania, Benjamin Troutman and Jonathan Troutman, both of Montville.
Condolences to the family may be expressed at Brookings Smith.com.
Those wishing to remember Maria in a special way may make gifts in her memory to the American Heart Association, Maine Affiliate, Inc., 51 U.S. Route 1, Suite M, Scarborough, ME 04074.
PAUL S. ROGERS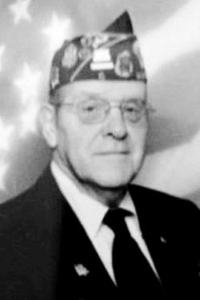 VASSALBORO – Paul Stuart Rogers, 89, passed away on July13, 2020, following a long battle with various ilnesses due to Agent Orange. He was born Feb. 7, 1931.
He had been living at the Maine Veterans Home, Company B, in Augusta, since February 2019. His eldest son, Stephen, was with him when he passed.
Paul was a proud patriot and served his country in the United States Army for 25 years, 11 months, and 12 days and retired as a Master Sergeant. During his military career he traveled to many exotic places, Panama, Germany, Korea, and Vietnam to name a few.
Stateside, he traveled with his family to Massachusetts, South Carolina, Ohio, and New Jersey where he retired. Paul received many awards and citations throughout his military career, including a Bronze Star while in Vietnam.
After Paul retired, he moved back to Maine and began his second career working for the Messalonskee School District, in Oakland, in the maintenance department, as well as driving school bus for many years. He served the school district for 20 years.
Paul was a devoted family man and married his high school sweetheart, Beverly Hood, of Benton, in 1954. He and his wife raised three children: Stephen, Sandra, and Scott. As a military family, moves become no big thing and Paul and his family moved several times before settling down permanently in the Waterville/Winslow area.
Paul was active in the American Legion Post #5 and at one time served as the Post Commander and the Honor Guard. He was also highly active in the Second Baptist Church of Waterville, where he served as a trustee, deacon, and treasurer for many years. Paul loved to sing and used his vocal gift at weddings, funerals, community events and of course his church.
Paul is survived by his wife Beverly. They were married just shy of 66 years; his son, Stephen and wife Pat, daughter, Sandra and fiancé Bill Annis, and son Scott and wife Sherry; four grandchildren; and eight great-grandchildren; his brother, James; and numerous nieces and nephews.
He was predeceased by his brother, Phillip; mother and father, Robert and Alma; brothers, Charles, Bobby, Wilson, and David, sisters, Anita, Laura, Patricia, Margery, Lorraine, and Priscilla.
Paul's funeral service was held July 18, at the North Vassalboro Baptist Church, the Rev. Stephen P. Rogers presiding.
The family asks that in lieu of flowers donations in Paul's name may be made to the American Cancer Society or the Alzheimer's Organization.
MAURICE ROY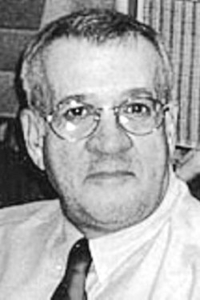 WATERVILLE – Maurice "Moe" Roy, 77, passed away at the Oak Grove Center, in Waterville, on Tuesday, July 14, 2020, from a battle with cancer. Moe was born on December 2, 1942, in Waterville, the son of Lionel and Lucille (Melanson) Roy.
He attended the school systems in Waterville. Moe's first job was at Fort Halifax Packing Co., in Winslow. It was not very long that Moe, at the age of 19, decided to hit the road and found work at the Parker House Hotel, in Boston. This started Moe to work at many hotels and restaurants.
Moe enjoyed travelling and found work in Washington D.C., Chicago, Denver, San Francisco, and Reno, Nevada. After several years, Moe came back home to take care of his mother. He also started to work again at Steve's Restaurant, in Waterville, who would hire him anytime he was in town.
Moe's personality was one to be desired. Moe spent some years at the Puffin' Stop working the night shift. He got to know the police and many other workers who were on the night shift which he liked.
Moe is survived by his sister, Patricia Martineau and husband Richard, of Winslow; nephews, Keith Hallee, of Waterville, Kenneth Hallee, of New Mexico, and Anthony Hall, of Minneapolis, Minnesota.
There will be no services.
Arrangements are under the direction and care of Gallant Funeral Home, 10 Elm Street, Waterville.
An online guestbook can be signed, condolences and memories shared at http://www.gallantfh.com.
In lieu of flowers, send donations to the Blessed Sacrament Church, 101 Silver Street, Waterville, ME 04901.
ROY F. VASHON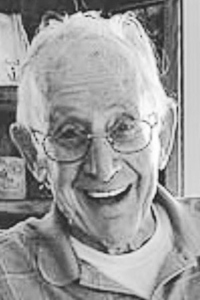 BENTON – Roy F. Vashon, 88, passed away on Sunday, July 14, 2020, at the Maine Veterans Home, in Augusta. Born on July 25, 1931, and raised in Waterville, the son of Raymond and Rose Vashon, he was a lifelong resident of Central Maine.
Roy was a 1949 graduate of Waterville High School. He then enlisted in the Army in August 1952. Roy served our country during the Korean War with the 4345 60th Transportation Company 9th Infantry Division out of Fort Dix, New Jersey. For his service, Roy received the Korean Service Medal with two bronze service stars, the United Nations Service Medal, and the National Defense Service Medal. Upon his separation from the Army, Roy continued his service with the United States Postal Service, retiring in 1992 after 30 years.
On September 25, 1957, he married Marolyn McCarthy. During the 25 years of their marriage Roy and Marolyn lived in Winslow and raised two daughters, Sheila and Pamela. Their home was always a welcoming place for family and friends. Roy had a heart of gold and smile that could light up a room. Summers were spent camping, gardening or pool parties in the backyard.
Marolyn passed away in 1983. On Oct. 8, 1990, Roy opened his heart to marry Meredith E. Cress of Benton. Roy and Meredith built their homestead in Benton and became avid gardeners and landscapers. Roy loved his John Deere tractor mower and would spend hours outdoors. When not mowing, he could often be found fishing in the pond late in the afternoons or tinkering with all sorts of devices and machinery in his garage.
Retirement gave Roy the opportunity to spend an abundant amount of time with his grandchildren. You could always see Pépère at concerts, theater productions, sporting events, and more throughout his grandchildren's time in school.
Roy is survived by his wife of nearly 30 years, Meredith E. Vashon, of Benton; his daughter, Sheila and husband Scott Nielsen, of Oakland; and grandchildren, Zachary Nielsen, of Thorndike and Zoe Nielsen, of Hermon; daughter, Pamela and husband Gary Moline, of North Port Florida, and grandchildren Justin LaVerdiere, of Fort Myers Florida, and Taylor LaVerdiere, of Naples Florida; stepdaughter, Barbara Zook and husband Ahmed Hassanein, of Charlotte, North Carolina; and grandchildren, James Randolph, of Gloucester, Virginia, John Gannon, of Richmond, Virginia, Megan Major, and Kenneth Zook, both of Murfreesboro, Tennessee; stepdaughter, Susan Tidd and husband Kurt, of Greenville, North Carolina; and grandchildren, Stephanie Getchell, of North Plainfield, New Jersey, and Samantha Getchell, of Westbrook; sister, Jeanne Giguere, of Enfield, Connecticut; along with several nieces and nephews.
Roy was predeceased by both of his parents; his first wife, Marolyn E. Vashon; sisters, Lauriette Maheu, Floriane Cote and brothers, Raymond Vashon, Reginald Vashon.
A graveside committal service was held at the Maine Veterans Memorial Cemetery, Civic Center Dr., in Augusta.
An online guestbook may be signed, and memories shared at http://www.familyfirstfuneralhomes.com.
Arrangements are by Lawry Brothers Funeral and Cremation Care, 107 Main St., Fairfield.
Donations in Roy's memory may be made to either of the following organizations: Alzheimer's Association to help create a world without Alzheimer's and all other Dementia, or your local animal rescue or humane society.
RUTH BRADSTREET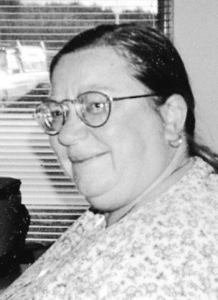 ALBION – Ruth Bradstreet, 74, passed away on April 28, 2020. She was born on March 23, 1945, in Portland, to Ruth (Staples) and Richard Dodge.
Ruth graduated from South Portland High School in 1963 and the University of Maine at Portland in 1967. That same year she met her husband of over 48 years, Ted Bradstreet.
Ruth worked as a professional social worker for 40 years. She spent time as a clinical social worker and in private practice before going to work for the State of Maine in the Division of Licensing and Certification where she worked for 22 years before retiring.
Ruth was predeceased by her parents; her older brother; and her husband.
She is survived by their children Rebecca Bradstreet and Jonathan Bradstreet and Jon's wife Sherry; her sister-in-law Myra Rosenbaum, her brother-in-law Robert Bradstreet; and some nieces and nephews.
A Celebration of Life will be held when it is once again safe to gather together.
Cremation was performed by Direct Cremation of Maine, 182 Waldo Ave., Belfast, ME 04915.
In lieu of flowers, donations may be made to: Maine Public online https://www.mainepublic.org/support-0 or by phone at 1-800-884-1717.
RONALD V. HARDING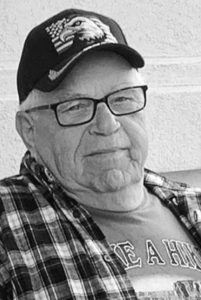 WATERVILLE – Ronald "Ron" V. Harding, 73, also known as Butch, passed away on Thursday, July 2, 2020. Ron was born May 12, 1947, to Virgil Harding and Jeanette Rancourt Harding.
His childhood was spent in Oakland with his teenage and adult years mostly in Waterville. He married Ann Lamontagne in March 1969, and had 51 years of marriage and two daughters together.
Ron was well known for his dedication to, and love of, his family and his work. Even though he worked long hours in the job he loved as an electrician on construction, he always made time for his family when he was home. He is also very well known for his strong work ethic as well as his formidable will, stubbornness, and determination, which served him well during his life including in his last few months and years.
His retirement dream was to have a motor home and travel the country, which he did in the winter months for the last decade with his wife Ann. Those travels afforded many experiences for them both including seeing new places and meeting new people. But his favorite places to be, besides Maine, was in Alabama on the farm helping his longtime friend get the planting done, or in the Smoky Mountains enjoying the amazing view.
He leaves his wife Ann; two daughters, Mary LaFountaine and Lori Harding; and granddaughter, Brianna McDonough, all of Waterville; siblings, Raymond Harding, of Clinton, Pauline Gorham, of Oakland, Patricia Haskell, of Sidney, and Robert Harding, of Clinton; as well as many nieces and nephews.
A private family committal will be held at a later date at the Benton Falls Cemetery.
Ron loved animals, especially dogs, so if you would like to honor him you may make a donation to your local animal shelter in his name.
PHILIP P. POKLADOK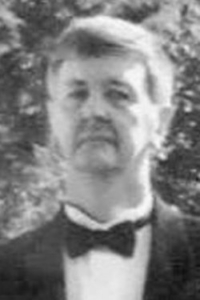 VASSALBORO – Philip P. Pokladok, 71, of Vassalboro, died Tuesday July 14, 2020, at his home. Known as "Pokey" to his peers, he was born in Montague, Massachusetts, January 4, 1949, the son of Walter and Helen (Bakula) Pokladok.
He grew up on Petty Plain Rd., in Greenfield, Massachusetts. Following high school, he was accepted to Lowell State College where he earned his bachelor's degree in music education. In 1971 he moved to Maine and was employed by the Augusta School Department. In 1989, when a new home was built to spec, he moved his family to Vassalboro. It is here, that he lived until his untimely death.
He enjoyed teaching music including teaching many violin students and performing with many groups. He changed careers over the years, and retired after 30 years with the Augusta Post Office in 2019.
He took pride in his garden, growing varieties of vegetables and fruits and always sharing them with others. He enjoyed assisting those in need through the Meals on Wheels program, in Waterville.
He also took great pleasure in fishing. Having a stream as part of his property afforded him many enjoyable times fishing, catching varieties of fish either by himself or with his grandsons. If you ever needed a joke, he was the one to ask.
Phil is survived by his daughters, Linda Bouffard and her spouse, Paul, of Randolph, and Carol Pokladok and her companion, Aime Wheeler, of South China; his sisters, Mary Stoltz and her husband, Peter, of Illinois, and Elizabeth Granquist and her husband, Denny, of Arizona; and his grandchildren, Joshua and Jeremy McArthur.
A Memorial Mass will be celebrated at a later date.
Arrangements are in the care of Knowlton and Hewins Funeral Home, One Church Street, Augusta, ME 04330.
Memories and condolences may be shared with the family on the obituary page of the funeral home website at http://www.familyfirstfuneralhomes.com.
GENEVIEVE A. LESSARD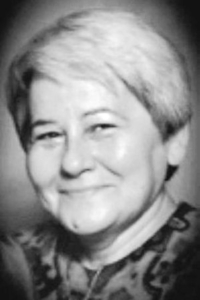 WATERVILLE – Genevieve Abeille Lessard or (Nanou) as she preferred to be called, 83, died Thursday, July 16, 2020, at her home, in Waterville, after battling cancer for the third time. She was born in Toulouse, France, on June 23, 1937.
She survived World War II as a young child bouncing around France and spent her early years working at her family's delicatessen in Paris. She arrived in the United States in 1961. She worked in Connecticut for a few years at various jobs before meeting her ex-husband of 20 years and close friend Robert Lessard, of Florida.
She and Bob bought the D & A Billiard Lounge in the late 1970s and she became the sole proprietress in the early '80s. Many Central Maine billiard enthusiasts recreated there under her watchful eye, until her retirement near the end of the century. She enjoyed spending time with people young and old, animals and flowers.
She always made time for her friends and family, immediate and extended. In her later years she traveled frequently, became a bingo fan, constructed every 3D puzzle she could find and enjoyed reading books in the several languages in which she was fluent. She embraced new experiences and was quick to laugh.
She was predeceased by her mother Helena Quinzonni; her sister Venda Morissette, extended family members Glenn Poulin and Brett Pelotte; her brother Ramon Rovati, status is unknown; many nieces and nephews.
There will be no visitation hours nor funeral service.
Arrangements under the direction and care of Dan & Scott's Cremation & Funeral Service, 445 Waterville Road, Skowhegan ME 04976.
In lieu of flowers, please make donations to your local hospice organization, youth center or animal shelter.
JEBADIAH DeVOLL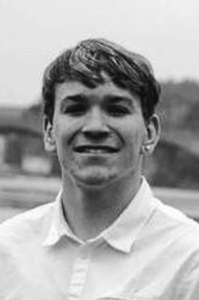 WATERVILLE – Jebadiah DeVoll, 20, passed away on Saturday, July 18, 2020. Jebadiah was born July, 2, 2000, in Waterville.
Jebadiah graduated from Maine Academy of Science in 2018. He was a warm hearted soul with a sense of humor, who volunteered several summers working with children and animals. His hobbies included ice-skating, wakeboarding, gaming and using RC cars. He worked at Cold Brook Mitsubishi Auto in Skowhegan where he was able to pursue his passion in automobiles. Jebadiah was a remarkable young man who was loved by so many.
Jebadiah is survived by his mother, Tracy McCarthy and her husband Ted McCarthy; his siblings Brooke Dahl, Jade Lamb, Jewel Lamb, Jasmine Gates, Jeremy Rowell, and Justin Rowell-Savage; his grandparents, Nathaniel and Barbara DeVoll, and Sharon Foll; his niece Azalea Dahlaleo; and many aunts, uncles and cousins.
A graveside service was held at Pine Grove Cemetery, in Waterville, on Friday, July 24.
Arrangements are in the care of Veilleux and Redington Funeral Home, 8 Elm Street, Waterville.
LORI L. GRADY
JEFFERSON – Lori L. Grady, 62, of Jefferson, passed away peacefully on Sunday, July 19, 2020, at the Alfond Center for Health, in Augusta. She was born in Augusta to Ralph L. Bryant and Donna E. (Dawson) Bryant.
Lori was predeceased by her parents; and her brother, Kevin Bryant.
She is survived by her husband, Robert "Bobby" Grady, of Jefferson; daughter, Lona T. Musial and husband Todd, of Jefferson; son Chad W. Boisvert and wife Penney Moshier; of Whitefield; grandchildren, Layla and Eddie Musial, of Jefferson; brother, Darren "Darry" Bryant and wife Wanda, of Jefferson; sister-in-law, Debbie Bryant, of Somerville; as well as many nieces.
The family will remember Lori privately.
Arrangements were by Hall's of Waldoboro.
To extend online condolences visit http://www.hallfuneralhomes.com.
RALPH M. DICKEY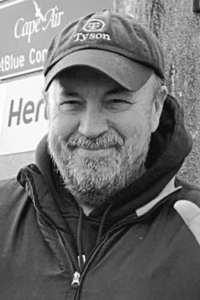 WATERVILLE – Ralph Michael "Mike" Dickey, 65, passed away on Monday, July 20, 2020, in Deblois. He was born on April 3, 1955, to Ralph and Marilyn Dickey, of Waterville.
Mike was a kind, happy, and gentle man deeply loved by those closest to him. The legacy he leaves behind is filled with kindness, generosity, and humility. He was always willing to help others and never expected anything in return. He had a quiet and gentle disposition and was liked by everyone he met. Mike was a hard-working and loyal husband, father, and friend.
He was a long time member of Winslow Baptist Church.
Mike is survived by his wife, Linda Dickey; daughter, Amanda Smith and her husband Matt of North Carolina; and son, Zach Dickey and his wife Natasha, of Waterville; five grandchildren, Roman, Colin, and Lucy Smith and Dashiell and Sebastian Dickey; his sisters, Brenda York, of Oakland, Cheri Dickey, of Clinton; and brother Chuck and wife Carolee Dickey of Albion.He was predeceased by his parents, Ralph and Marilyn Dickey; and his brother, Calvin Dickey.
A memorial service will be held at Centerpoint Community Church, on Saturday, August 1, at 10 a.m. with an outdoor reception to follow.
WILLIAM P. SEAVEY JR.
WINDSOR – William Paul "Bill or Billy" Seavey Jr., 84, of Windsor, passed away peacefully at home, on Wednesday, July 22, 2020. He was born in Rockland on July 11, 1936, to William P. Seavey Sr., of Rockland, and Elizabeth Reed Seavey, of Owls Head.
In his early years Bill and his family lived on Franklin Street, in Rockland, and moved to Owls Head in 1945 where he attended Timber Hill Elementary School, a one-room school, having Miss Kelsey for a teacher.
As a teen, Bill spent many hours on the water fishing, swimming, and working off the PK Reed Wharf owned by his grandfather, Peter Reed. After graduating in 1956 from Rockland High School, he enlisted in the Air Force as a radio technician. He served at the Shemya Air Force base located on the island of Shemya, in the Alaskan Aleutian Islands, and in San Antonio, Texas, as part of the high security services.
While enlisted, Bill married his high school sweetheart, the love of his life, Janet Stewart Seavey on December 7, 1958. After serving in the Air Force, Bill and Janet returned home to Owls Head where they built a home and spent the next seven years raising a family, while Bill worked for National Sea Products shipyard.
In 1967 Bill was proudly selected for a civilian electronics position working for the Navy in Hawaii. Bill, Janet and their five children packed up, moved across the country to the Pacific, and spent the following three years in Waianae, Oahu. Upon returning home to Owls Head in 1970, Bill started his own business, Coastal Marine Electronics. Bill remained self-employed for 15 years before becoming a radio technician working for the State of Maine DOT, a position he held until retirement in 2006.
In 1976 Bill and his family moved to Warren where they started and operated Judas Meadow Farm to follow his wife's passion for sheepherding, eventually, moving the farm to Windsor in 1987. Bill and Janet spent many summers traveling all over Maine in their airstream camper attending state fairs to show their sheep, winning dozens upon dozens of awards along the way. Bill and Janet continued raising sheep into his retirement years. After Janet's passing in October 2010, Bill maintained a small flock in her honor with the last set of twin lambs unexpectedly arriving in 2018. Bill was a natural inventor using his love for electronics and technology to solve and create solutions to many challenges throughout his whole life.
In 2012, Bill found companionship and love in a life-long friend, Marti Reed. They spent many afternoons walking and driving around their hometown in Owls Head and played hours of cribbage, with their dog Lauren by their side.
Bill, Billy, or Grandpa to some, will always be remembered by his family for the twinkle in his eye, quick-wit, kind-hearted and gentle soul, and the love he held for everyone.
Bill was predeceased by his wife of 52 years Janet; his parents William and Elizabeth Seavey; his sisters Martha Sleeper and Norma Morey; his sons-in-law Peter Warman, Donald Lynds, and Daniel Tolman; and granddaughter Morgan Kelley Tolman; along with his first cousins Christopher Sprague and Carl Reed Jr.
He is survived by children Richard Pillin and his wife Cindy, of Owls Head, Randi Tolman, of Kernersville, North Carolina, William P. Seavey III and his wife Paula, of Vassalboro, Martha Boynton and her husband David, of Waldoboro, and Emily Warman, of Windsor; his cousins Ann Gustin, of Owls Head, and Naval Captain Sullivan Reed, of Owls Head; and many grandchildren and great-grandchildren.
A graveside service for Bill, and committal of both Bill and Janet's ashes will be in Windsor, at the Resthaven Cemetery, on the Ridge Road, on Thursday, July 30, 2020, at 5 p.m.
Condolences may be expressed at http://www.funeralalternatives.net
In lieu of flowers Bill would want you to support your local animal shelter.
GILMAN R. PELLETIER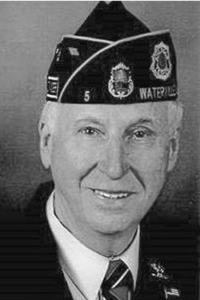 WATERVILLE – Gilman Rudolph Pelletier, 82, passed away in the early hours of Thursday, July 23, 2020, from a progressive illness. He was born in Madawaska on January 5, 1938, to Henry and Isabelle Pelletier.
Gil attended schools in Caribou and thoroughly enjoyed playing baseball, fishing, dancing, and even picking potatoes. Gil met the love of his life, Marilyn (Guerette) Pelletier, while in high school and frequently traveled between Caribou and Portland to court her while he was enrolled in Officers Candidate School and she was completing her nursing education at Mercy Hospital. They enjoyed 54 years of marriage and are the proud parents of three daughters: Susan, Debra, and Kimberly.
Gil was a very proud soldier in the Armed Forces (Army) and a Vietnam veteran (1969-70) and achieved the rank of lieutenant colonel by working his way through the ranks, which included completion of the Command and General Staff College. He was a true Patriot. Gil was awarded the Armed Forces Reserve Medal, Achievement Medal 1st Oak Leaf Cluster, the Army Commendation Medal, the Bronze Star Medal, the Vietnam Service Medal with four Bronze Stars, the Republic of Vietnam Campaign Medal and the Humanitarian Service Medal.
After his retirement, Gil went on to achieve an associates degree in business from Thomas College, in Waterville, and to volunteer with a passion for Meals on Wheels via the Muskie Center, in Waterville. He was eventually awarded the Distinguished Community Service Award in 2011 by the Mid-Maine Chamber of Commerce after 25 years of service. Gil also achieved recognition as one of Channel 6's "6 Who Care" volunteers for 2012.
Gil was also a member of Corpus Christi parish, the Knights of Columbus, was named the Bourque-Lanigan American Legion Post #5 Legionnaire of the Year for outstanding leadership in 2011, and given the Commander's Appreciation Award for devoted service. In 2013, Gil received the Post #5 Commander's Award. Gil was active in the Forest J. Pare Veterans of Foreign Wars, Post #1285, in Waterville, served on Waterville's Sewerage Board, and supported charities such as the Muskie Center.
Gil was predeceased by his parents Henry and Isabelle (Nadeau) Pelletier; his brother, Henry Jr. "June" and his wife Jeanne Pelletier; sister, Norma and her husband Tom Waters; brother-in-law, Henry Nadeau; sister-in-law, Cola Pelletier; and niece Sheri Ouellette.
He is survived by his wife of 54 years, Marilyn (Guerette) Pelletier; daughters, Susan Pelletier, of Windham, Debra (Pelletier) Webb and husband David, of Windham, and Kimberly Pelletier, of Lee; brother Roger Pelletier; sisters Doris Nadeau,Cecile and husband Robert Raby, LouAnn Kelly; brother Jerry and his wife Kathy Pelletier; and many nieces and nephews. family members, Jacqueline LaPlante, Diane Guerette, John and Linda Monahan, Gary Guerette, Jeff and Carol Harvey, and Michael and Roseanne Guerette.
You are invited to offer your condolences and share fond memories with the family by visiting Gilman's guestbook at http://www.veilleuxfuneralhome.com.
A Mass of Christian Burial will be celebrated at Notre Dame Catholic Church. Due to attendance restrictions set by the State of Maine because of the pandemic, attendance will be by invitation only. Committal services will be held at a later date with full military honors at The Maine Veterans Cemetery, in Augusta.
Arrangements were by Veilleux and Redington Funeral Home, 8 Elm St., Waterville, Maine. (207) 872-7676.
In lieu of flowers, please feel free to make donations in Gilman Pelletier's name to the Good Shepherd's Food Bank of Maine or the Muskie Center in Waterville Maine.
Responsible journalism is hard work!
It is also expensive!
If you enjoy reading The Town Line and the good news we bring you each week, would you consider a donation to help us continue the work we're doing?
The Town Line is a 501(c)(3) nonprofit private foundation, and all donations are tax deductible under the Internal Revenue Service code.
To help, please visit our online
donation page
or mail a check payable to
The Town Line, PO Box 89, South China, ME 04358
. Your contribution is appreciated!
[related_posts_by_tax posts_per_page="10"]
https://townline.org/wp-content/uploads/2019/07/Town-Line-Website-banner-v3-1030x206.jpg
0
0
Website Editor
https://townline.org/wp-content/uploads/2019/07/Town-Line-Website-banner-v3-1030x206.jpg
Website Editor
2020-07-29 13:57:38
2020-07-29 13:57:38
OBITUARIES for Thursday, July 30, 2020