PHYLLIS SHIRO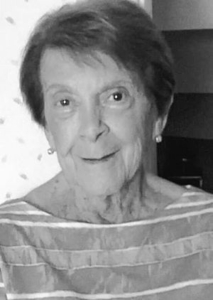 WATERVILLE – Phyllis Shiro, 92, passed away on Saturday, May 22, 2021, following a period of declining health, at MaineGeneral Center for Health, Thayer Campus, in Waterville. She was born Phyllis Ann Kovner, in Brockton, Massachusetts, on November 9, 1928, to Jeanne and Sam Kovner. Phyllis was first and foremost a devoted wife, mother, grandmother, godmother, sister, daughter, aunt, cousin and friend. She graduated from Brockton High School and the University of New Hampshire, moving to Waterville after meeting Burton Shiro, in Brockton, on a blind date, set up by her sister Lois's fiancé, a fellow law student of Burton's at Boston University. Phyllis and Burton became engaged three months after their first meeting, eventually married in 1951, and moved to Waterville where her husband established his law practice. The couple enjoyed nearly 65 years of marriage, marked by travels around the world, wonderfully memorable and numerous family holidays, celebrations, and events, and a treasured 13 summers spent at camp in Smithfield as a family.
Seeing there was no Hebrew school associated with the synagogue upon her arrival in Waterville, she worked with her usual focus and drive to make sure that one was established as quickly as possible. She also worked tirelessly over the years with the B'nai B'rith sisterhood service organization, helping to prepare a variety of holiday meals, as well as planning and executing assorted events and charitable activities.
Phyllis spent many years as a dedicated teacher of remedial reading at the junior high level, taking not only professional but often great personal interest in her students. She went beyond just building their skills in the classroom to building their self-esteem in ways big and small. Arranging complimentary dental work for a particularly self-conscious adolescent was simply one example of her sensitivity to people and generosity of spirit. She believed that when there are those in need, it is often better not to wait to be asked for help but to simply act to deliver it.
Her caring and devoted nature made her a valued member of numerous volunteer teams over the years, including work in patient opinion polling and breast cancer self-examination education at Thayer Hospital. She also relished her work as a docent at the Colby Art Museum and took immense pleasure in studying a variety of great artists and their work. Nothing delighted her more though than guiding groups of children through the galleries, introducing so many to a special, new experience.
Phyllis also worked a number of years in Augusta as a volunteer consumer mediator in the office of the attorney general. Her final volunteer efforts were focused at the Mid-Maine Homeless Shelter, in Waterville, where she could often be found reading to a child in her lap or happily playing with a group of rambunctious little ones.
Known for her great sense of style, Phyllis had a flair for entertaining and excellent culinary skills which went on public display at Stern's Department Store where she gave many a cooking demonstration to hungry and grateful audiences. She even ran a small catering business out of her home for a time called P.S. It's Delicious, featuring some of her most tasty specialties. She took great pride in establishing her home garden and worked with her signature energy to maintain it.
She was an avid reader throughout her life. The combination of her intelligence, wit, grace and humor combined with a special ability to listen without judgment were the qualities that most uniquely marked the way she lived.
Phyllis was predeceased by her parents; her sisters Helen Greene and Lois Weinberg, and brother Edward Kovner.
She is survived by her children Louis, Brian, and Leslie Shiro; her grandchildren Zachary and Alexis Shiro; daughter-in-law Donna Shiro; along with numerous nieces, nephews, cousins, and a sister-in-law.
A private burial service for immediate family will be held on June 1, 2021, at the Maine Veterans Memorial Cemetery, in Augusta. A celebration of life will be held at a future date and time to be announced.
You are invited to offer your condolences and share fond memories with the family by visiting Phyllis' guestbook at http://www.veilleuxfuneralhome.com.
A Service of Veilleux and Redington Funeral Home, 8 Elm St., Waterville, Maine 04901. (207)872-7676
Donations may be made either to Beth Israel Synagogue, P.O. Box 1882, Waterville, ME 04903-1882, or Educare Central Maine at educarecentralmaine.org., or the charitable organization of your choice.
DAVID R. FOLSOM
FAIRFIELD – David Robert Folsom, 65, of Fairfield, passed away unexpectedly of natural causes on May 23, 2021. He was born in Bangor, on April 4, 1957, to Patricia and Farnham "Bud" Folsom.
David was the oldest of five children in a busy household initially on Highland Avenue and later at 4 Maple Street. The Highland Avenue house was so small that David had to sleep in the attic when people visited. The move to the big house on Maple Street was much needed. David was one of the first campers at Folsom Brothers' Day Camp, run by his father and uncles on Maranacook Lake. Many Augusta/Winthrop children were picked up by a bus driven by Bud and transported to and from the lake.
David attended Augusta schools and played basketball at both Cony High School and University of Maine at Farmington. He graduated from Cony in 1975 and went on to earn his B.A. in History from Farmington.
In the 1970s, David drove a limousine for his high school friend, Billy Simpson, who owned Tangerine Limousine. He transported many stars including the Grateful Dead and Stevie Nicks to the Augusta Civic Center.
David met the love of his life, Rae, at a Hanson family graduation party in Waterville in 1990. They married August 5, 1995, at the Congregational Church, in Dover-Foxcroft.
David was involved in athletics throughout his life. He coached freshmen basketball at Cony High School before he moved to New Hampshire where he taught history and coached varsity basketball at Franklin High School. He returned to Maine and continued to coach varsity basketball at Hall-Dale High School, junior varsity at Waterville High School, and junior varsity basketball at Lawrence High School. David was known as a quiet, appreciative, and positive spectator when watching both his own children play sports and his many nieces and nephews.
David was a wonderful, smart, and kind father. David coached Spencer on many baseball and basketball teams as he grew up. He also coached Molly in PAL football and basketball as well as AAU basketball. He continued to enjoy watching her play basketball at U. Maine Farmington.
David spent time with all members of his large, extended family. David loved summers on Sebec Lake with the Davis family and the annual Foxcroft Academy Golf tournament; annual brother and cousin football trips following the Crimson Tide (University of Alabama) schedule to home and away games in Alabama, Tennessee, Mississippi, Virginia, North Carolina, and Massachusetts; and weekly winter bowling and summer golf with friends and family. David was a quiet, soft spoken man with the Folsom quick wit and dry sense of humor.
David was working as a fire protector technician for Sprinkler Systems, Incorporated at the time of his death.
David was predeceased by his father, mother and uncles and aunts.
He is survived by his wife of 26 years, Rae Davis-Folsom and their children, Spencer and Molly; brothers, Tim and wife Susan, Peter, James and wife Kris, Mike and wife Theresa; sister, Elizabeth; brother-in-law, Dean and wife Teresa; in-laws, Roger and Deborah Davis; sister-in-law, Mary and husband Danny; niece Brooks Lough and husband Eric; nephews, Carter, Ryan, Jacob Brady, TJ, Wyatt, and Camden; niece Maggie; cousins, Peggy and Skip Hanson; Todd and Sue Hanson; and grandnieces, Grace and Brynn Lough.
A Mass of Christian Burial was held on Wednesday, June 2, at St. Mary's Catholic Church, in Augusta
An online guestbook may be signed, and memories shared at http://www.familyfirstfuneralhomes.com
Arrangements are by Lawry Brothers Funeral & Cremation Care, 107 Main St., Fairfield.
In lieu of flowers, memorial donations may be made to Lawrence High School, attan.: Brenda Thomas, 9 School St., Fairfield, ME 04937 or to establish a scholarship in David's name.
JOAN G. SMALL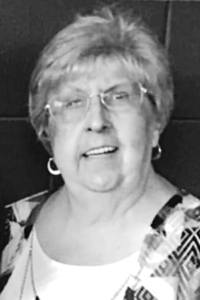 WINSLOW – Joan Grace (Bulger) Small, 82, passed away on Wednesday, May 26, 2021. Joan was born on September 11, 1938, daughter of Emileo Bulger and Elizabeth (Carey) Bulger.
Joan attended Waterville schools and graduated from Waterville High School in 1956. After graduation, she worked as pay master for the City of Waterville for a number of years, and then went on to become a bank teller at Federal Trust Co. bank, in Waterville.
She married Edson (Skipper) Small Jr. on July 30, 1966. Her most beloved job was to stay at home and take care of her two children. She enjoyed family get-togethers, reading, soap operas, puzzle books, and being involved with the Winslow High School Band Boosters and the 20th Maine Regiment Drum and Bugle Corp while her kids were in high school. She was an active member of the Winslow High School Band Boosters for 14 years, cooking hot dogs at the Band Booster concession stands for football games. Joan was also an active member of the MacCrillis Rouseau VFW Ladies Auxiliary Post #8835, in Winslow,and was their treasurer for a period.
She is survived by her husband, Edson Rowell Small, Jr., of Winslow; her son, Peter Richard Small Sr. and his wife Becky Small, of Winslow; daughter, Michelle Marie (Small) Wiswell and her husband Patrick Wiswell, of Winslow; grandchildren, Jessica Lynne Small, of Waterville, Kristina Marie Blaney and her husband, Richard Blaney, and Peter Richard Small Jr., all of Winslow, Adryenne Marie Wiswell and Nicholas DeRose, of Winslow, Meredith Judy Wiswell, of Saco, Haley Ann Small, of Waterville, Victoria Lynn Wiswell, MacKenzie Rae Small, and Samantha Jo Wiswell, all of Winslow; 10 great-grandchildren, and several nieces, nephews, cousins,.
She was predeceased by her parents, her sister, Geraldine and brother-in-law, Donald Madore, and her nieces, Patricia, Melissa, and Kathy Madore.
A Mass of Christian burial will be held Thursday, June 10, 2021, at 11 a.m., at St. John the Baptist Catholic Church, 16 Monument St., in Winslow. Interment to follow at Lakeview Cemetery, in Oakland, and a reception to follow.
Arrangements under the direction and care of Dan & Scott's Cremation & Funeral Service, 445 Waterville Road, Skowhegan ME 04976.
In lieu of flowers, donations can be made to the Humane Society Waterville Area, 100 Webb Rd., Waterville, ME 04901.
GREGORY A. GAMAGE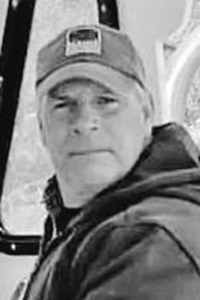 JEFFERSON – Gregory A. Gamage, 61, of Jefferson, passed away on the evening of Saturday, May 29, 2021, following a courageous battle with cancer. Born on September 4, 1959, in Damariscotta, he was the son of Arnold and Gloria (Chipman) Gamage.
Greg grew up in South Bristol, attending local schools and graduating from Lincoln Academy in 1977. After high school, he started what would be a lifelong career on the ocean. For several years he fished for scallops, as well as groundfish in the Georges Bank.
He eventually started his career lobstering on his own, and introduced his love to multiple generations in his family. Over the years, his boats grew as his family grew. He took both of his children out with him, and they remember him as the best boss ever. More recently, he introduced his love of lobstering to his grandsons, Zach and Chase.
Greg was a very easy going man who enjoyed living a simple life. He enjoyed NASCAR and watching his grandchildren's sporting events, but more than anything he loved spending time with his wife, children, grandchildren and extended family. His life really centered around his love of family and fishing; both of which will miss him immensely.
Besides his parents, he was predeceased by his three brothers, Arnie, Troy and Gerald.
He is survived by his wife, Charlene Gamage; son Travis Gamage and his wife Trudy; daughter Megan Gamage and her significant other Michael, and Ashley Reed, who Greg thought of as his own; four grandchildren, Mackenzie Gamage, Zach Gamage, Chase Crockett and Braxton Crockett; one great-granddaughter, Braelee Gamage; as well as many nieces and nephews.
A service for Greg was held on Saturday, June 5, at the Strong-Hancock Funeral Home, in Damariscotta. He will be laid to rest privately in the Holy Family Cemetery, in Augusta, at a later date.
Arrangements are under the direction and care of the Strong-Hancock Funeral Home, 612 Main Street, Damariscotta, ME 04543. Condolences, and messages for his family, may be expressed by visiting: http://www.StrongHancock.com.
LEAL WATSON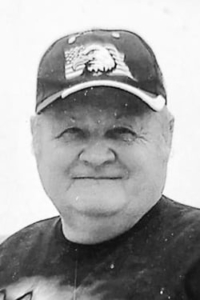 WINDSOR – Leal "Dolly" Watson, 86, passed away peacefully at his home on Sunday, May 30, 2021. He was born on March 29, 1935, and was the only child of Simone and Leal Joseph Watson.
Nicknamed "Dolly" as a child because of his baby curls, bright blue eyes, and doll-like resemblance, the name stuck throughout his life (as did his good looks). He spent a large part of his childhood with his grandparents, Remi and Marie LaFrance Michaud.
Dolly worked as a painter for the state of Maine. Among his many projects, he once painted the interior of the dome of the State House, in Augusta. Dolly loved the Maine outdoors through all four seasons. He spent every free minute camping, hunting, fishing, boating, four-wheeling, snowmobiling, or riding a motorcycle. He preferred Dodge trucks and going fast. Dolly had an appetite for adventure, especially if it involved anything that was outfitted with wheels or tracks. Indeed, he had many motorized "toys" in his 86 years. Through his adventures, Dolly crisscrossed the state of Maine, believed it to be the most beautiful place, and couldn't imagine a need to ever leave.
Dolly was predeceased by his parents, and two grandsons, Zachary True and Trevor Collins.
He is survived by his wife and life partner of 42 years, Marlene; seven children, Dana Watson and his wife Son Yong, Darleen Hoague and her husband Tim Varney, Debra Jean and her husband Brent Potter, Diana True and her husband Howard, Darrell Watson and his wife Cheryl, Kevin Watson and his wife Yvonne, and Shannon Collins and her husband Michael;15 grandchildren, and 14 great-grandchildren.
A visitation will be held on Sunday, June 6 from 2 to 4 p.m., at Plummer Funeral Home, 983 Ridge Road, Windsor.
A graveside service will be held on Monday, June 7, at 11 a.m., at Rest Haven Cemetery, Rt. 32, Windsor.
Condolences, photos and stories may be shared at http://www.plummerfh.com.
RAYMOND J. DIONNE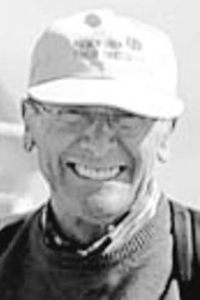 WINSLOW – Raymond J. Dionne, 81, of Winslow, died peacefully at homeon Sunday, May 6, 2021. Ray was born on November 23, 1939, to Adele and Augustin Dionne, of Waterville.
Ray attended Waterville schools and enjoyed various sports, especially hockey. As a young boy, at the urging of his mom, Ray often served as an altar boy at the 6 a.m. Mass, at the Blessed Sacrament Church, on Silver Street, in Waterville.
After graduation from Waterville High School in 1957, Ray attended Maine Maritime Academy, in Castine. Graduating with a BS in Marine Engineering in 1960, eventually moving up in rank to chief engineer.
The day after graduation, Ray traveled to New York City and was immediately hired by American Export Isbrandtson Lines and within 24 hours, was at sea aboard the USS Independence and later the USS Exiria.
In 1963, Ray was recruited to take part in a Nuclear Reactors Operators course at King's Point and later trained aboard the NS Savannah, berthed in Galveston, Texas. Here he obtained his Senior Nuclear Operators license and was soon sailing aboard the Savannah.
The ship was greeted at many ports with fanfare and visited by royalty and dignitaries, many of whom Ray and his shipmates educated on the peaceful use of nuclear power.
American Export Lines contracted with Bath Iron Works to build container ships in 1966 and hired Ray to be Resident Inspector of New Construction, overseeing the building of the Seawitch, Staghound, and Lighting.
Ray then moved to Italy with his family to oversee construction of the Taeping at Italcantieri Shipyard.
Returning to his home in Bath, Ray continued to work on new construction at BIW, working for Farrell Lines container ships and State Lines roll-on-roll-off ships.
In 1980, Ray joined Philips Petroleum Company in Bartlesville, Oklahoma, where he was Fleet Superintendent of oil tankers and oversaw new construction of tankers and liquid natural gas ships in China.
In the fall of 1992-93, Ray transferred to Monaco as Production Manager to oversee design conversion of a tanker to a floating, production and storage vessel. In 1993-1994, the tanker project took Ray to Singapore for the ship conversion. Ray then transferred to Norway where he continued working with the tanker fleet and associated oil platform work until retirement.
Ray retired from Philips in 1995 but rejoined the workforce shortly after to work for Tycom Reliance as Deputy Director of New Construction on cable laying ships in Singapore.
Ray's great love was his family and leaves behind his wife Mary; and six children, Kelly (Bruce) Dionne-Yahr, Karen Dionne (Tim Neville), Kathy Dionne (Brian Beard), Kristin Dionne (Rob Katz), Karolyn (Tom) Dreiling, Michael Dionne (Jennifer Grant); six grandchildren, Tommy, Peter, Addie, Davis, Leah, and Sari; his brother Jim (Nancy) Dionne; and many nieces and nephews.
Besides his parents, Ray was predeceased by his sisters Stella Pelletier, Geraldine Quirion, Robbie Dumont and Joan Gurney.
Ray was a quiet, kind and gentle man with a beautiful smile, quick wit and great sense of humor. He is dearly missed by all those who knew and loved him.
Arrangements are under the direction and care of Gallant Funeral Home, 10 Elm Street, Waterville. An online guestbook may be signed condolences and memories can be shared at http://www.gallantfh.com
In lieu of flowers, contributions may be made in his memory to Maine Maritime Academy, 1 Pleasant St., Castine, ME 04420 or MaineGeneral Hospice, P.O. Box 828, Waterville, ME 04903-0828.
JOANNE G. GLOWA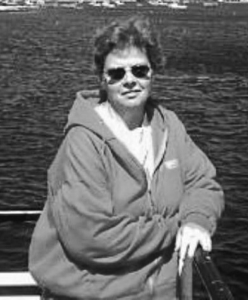 WINSLOW – Joanne G. Glowa, 64, of Winslow, formerly of Shelton, Connecticut, passed away on Friday, October 30, 2020. She was born in Derby, Connecticut, on June 25, 1956, the middle child of seven, to the late Joe and Joyce Tremblay.
Joanne was born a Valley girl and she remained a Valley girl her entire life. She grew up in Shelton and in 1983, moved to Maine with her husband and boys for a better life. While her heart was in Connecticut, she knew that the move to Maine was best for her family. It was in Presque Isle that she became a nurse, one of her proudest achievements. After leaving nursing, she enjoyed several years working in retail until she was forced to retire due to illness. During her last years she spent many happy, rewarding days volunteering at Women's Initiative, in Waterville, where she made many life-long friends.
Her greatest joy was being a great Mom to her boys and Grandma to her six grandchildren. She loved cooking for, and spending time with them, especially at camp.
She battled many illnesses and physical problems throughout her life, but she always bounced back and she always looked forward.
Joanne was predeceased by her parents; sisters Julie and Noel, brother Joe, and niece Brianna.
She is survived by her sons John, Joe and daughter-in-law Amy; grandchildren Hunter, Connor, Brook, Caldre, Colby and Madison; sisters Gloria Paradiso, Teresa Jones, and Lois Tremblay; several nieces and nephews; and her ex-husband, John.
There will be no visiting hours. Friends and family are invited to attend her burial to be held at 11 a.m. on Saturday, June 26, in the Riverside Cemetery, 308 River Road, in Shelton.
In lieu of flowers, donations in Joanne's memory may be made to Crossroads, 71 U.s. Route One,Suite E, Scarborough, ME 04074.
JEFFREY W. NELSON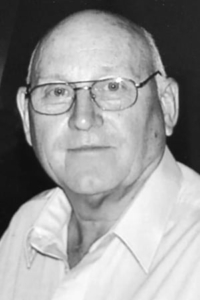 FAIRFIELD – Jeffrey "Jeff" W. Nelson, 77, passed away peacefully, Wed­nesday, May 19, 2021, at home. He was born Sep­tember 14, 1943, in Gar­diner, the second child of Madeline (Suttie) Nelson.
Jeff grew up at Ocean Point as a young boy into his teens and moved to Winslow. He attended Winslow High School and entered the U.s. Navy in 1962. He spent the next four years on the USS Albany cruiser and honorably discharged in June 1966.
He married Marilyn Hersey on June 26, 1971. He worked at CH Vigue Lumber, and Scott Paper/Kimberly Clark, in Winslow, until closing in 1998. He later joined J & S Oil Company for eight years and retired in 2006.
Jeff and Marilyn spent many years traveling around the East coast in their motor home enjoying lots of different areas. Jeff's favorite spot was in Ocean Point sitting at three trees, near his childhood home, with his binoculars checking out all the boats going by. After retirement Jeff enjoyed catching up with friends at Tim Horton's and Dunkin' Donuts. He also shared a special bond with his grandson and enjoyed picking him up from school weekly.
He is survived by his wife of nearly 50 years, Marilyn; son, Mark and wife Cindy, daughter, Jaime and husband Kevin Nutting; granddaughter, Kayla Nelson; grandson, Kobe Nutting; great-grandchildren, Parker, Rylee and Lane; brothers, Peter and wife Sandra, Jon and wife Wendy.
Jeff was predeceased by his mother, Madeline Nelson; sister Wendy Lane.
A graveside service will be held Friday, June 18, 2021, at 1 p.m., at the Maine Veterans Memorial Cemetery, Mt Vernon Road, Augusta, with reception to follow.
Arrangement under the direction and care of Dan & Scott's Cremation & Funeral Service, 445 Waterville Road, Skowhegan ME 04976.
In lieu of flowers, friends wishing may make donations in Jeff's memory to the American Cancer Society, New England Division, One Bowdoin Mill Island, Suite 300, Topsham, ME 04086-1240.
LLOYD R. CUNNINGHAM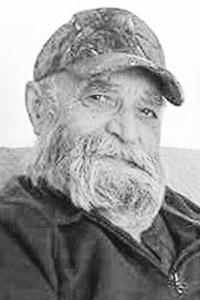 ALBION – Lloyd R. Cunningham, 76, of Albion, passed away unexpectedly at Togus VA Medical Center, on Sunday, May 30, 2021. Lloyd was born at home, in China, on September 18, 1944, to M. Paul Cunningham and Rachel (Bumps) Cunningham. He attended school in China and Albion and graduated from Besse High School, in Albion, in 1962.
Following high school, he enlisted in the U.S. Navy serving as a signalman on the USS Johnston and was honorably discharged from the Navy in April 1966.
Lloyd worked numerous jobs over the years doing carpentry, welding, over-the-road trucking and installing garage doors. He loved carpentry which is reflected in the finish work he did in family members' homes and in his own home.
Lloyd loved hunting and fishing, but in the last few years of hunting he would admit that he got as much enjoyment from just watching the deer as he did hunting. He had the opportunity to go on a caribou hunt in Canada which was the experience of a lifetime, though he was equally excited by the fish he caught on that trip.
Lloyd was past Master of Central Lodge #45 and a member of Royal Arch Mason Dunlap Chapter #12.
Lloyd was predeceased by his parents; his sister, Pauline Otis and her husband, Arthur.
He is survived by wife, Sarah; his sons Troy (Tammy), and Wade (Jody), of Windsor; his daughter, Tracy (Kevin), of China; his stepsons, Jon Cote (Colleen), of Michigan, and Christopher Cote (Kimberly), of North Carolina; 13 grandchildren; and six great-grandchildren; and his brother, Kenneth.
A graveside service with military honors was held on Monday, June 7, at Chadwick Hill Cemetery, in South China.
An online guestbook may be signed, and memories shared at http://www.familyfirstfuneralhomes.com
Arrangements are by Lawry Brothers Funeral and Cremation Care, 107 Main St., Fairfield.
In lieu of flowers, donations may be made to the American Lung Association, 55 W. Wacker Dr., Suite 1159, Chicago, Illinois, 60601.
JACQUELINE BRETON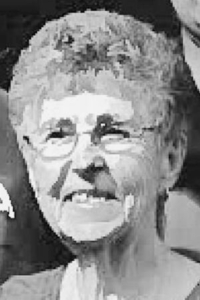 WINSLOW – Jacqueline "Jackie" (Trahan) Breton, 90, of Winslow, passed away Sunday, May 30, 2021, at the home of her daughter, Lisa, where she lived for the last three years. She was born in Waterville on May 5, 1931, the daughter Antonio and Marie (Couture) Trahan.
On March 31, 1951, Jackie married Robert L. Breton and they were married for 47 years. She enjoyed camping with Robert over the years until his passing on November 9, 1998.
She worked for 10 years at C. F. Hathaway Shirt Company, in Waterville, and was a faithful Catholic for her whole life.
She loved to watch the birds from her favorite recliner.
She was predeceased by her parents; her husband; her sister, Joan; and son-in-law, Bruce.
Jackie is survived by her children, Linda Waldron, of Winslow, Bonnie Overlock and husband Neil, of Winslow, Peter Breton, of Albion, and Lisa Allen and her husband Don, of Winslow; 10 grandchildren; 11 great-grandchildren; four great-great-grandchildren; sisters-in-law, Barbara and Theresa; and numerous nieces and nephews.
At her request there will be no visiting hours and a private graveside service will be held at St. Francis Catholic Cemetery, Grove Street, Waterville.
Arrangements are under the direction and care of Gallant Funeral Home, 10 Elm St., Waterville.
An online guestbook may be signed condolences and memories shared at http://www.gallantfh.com
In lieu of flowers memorial contributions may be made to a charity of your choice.
HERB FOSTER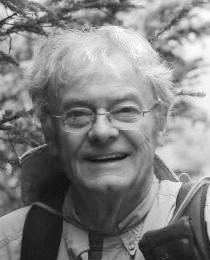 WATERVILLE – Herb Foster, 83, of Waterville, passed away peacefully at home on Tuesday, June 1, 2021. Born in Waterville on September 15, 1937, he was the only child of the late Donald and Irene Viens Foster.
Herb had a migratory childhood as his parents were in the hotel business. He received his early education in Greenfield, Massachusetts, was a Boy Scout and active in the YMCA. He graduated Cum Laude from Deerfield Academy, in 1956, and from Middlebury College, in 1960, where he majored in Russian. He later received the Diplôme de Langue et de Français Parlé, Mention Honorable, at the Alliance Française, in Paris, France. Following his year abroad he taught foreign languages in Central Maine schools for 20 years.
In 1972 Herb married Nancy Pellerin Craig, of Fairfield, and together they shared 48 , often exciting, years together. Herb left teaching in 1979 when he and Nancy bought Wonderview Cottages, in Belfast. His return to the hospitality industry as an adult was a dream come true. After 17 fulfilling years, they sold the cottages, and Herb returned briefly to teaching, retiring in 2002.
Herb was active in community affairs, serving as an Assistant Director of American Legion Boy's State, Chairman of the Waterville Republican Committee, a member of the Waterville Bicentennial Committee and Chairman of the Belfast Area Chamber of Commerce. He was a 56-year member of the Waterville BPOElks #905, and served as Exalted Ruler in 1975.
He was a regular communicant of Corpus Christi Parish, in Waterville, serving on two parish committees. Perhaps his favorite organization was the Waterville-Kotlas Sister City Connection, where he served several terms as chairman. Herb taught conversational Russian at its Annual Sampler held at Colby College, finally giving him a chance to use his college major!
Herb was blessed with many interests that contributed to a full and happy life. He and Nancy especially enjoyed gardening together. In college he played competitive bridge, and was proud to have accumulated partial master points while there. He was always ready for a card game, either at the Elks or with Nancy every evening before supper. He liked any kind of puzzle, particularly the New York Times crosswords, which provided him a great deal of enjoyment in his final year. He loved birding, an interest dating back to his Boy Scout days and in his later years, compiled a life-list of nearly 500 species.
He was an inveterate scrapbooker. His research found that through his father he was descended from two governors of the Massachusetts Bay Colony, and through his mother, from two survivors of the Stebbins family who were captured in the Raid on Deerfield, Massachusetts, in 1704. He belonged to the Taconnet Falls Chapter of the Maine Genealogical Society, and enjoyed many hours working on his family tree.
Traveling was a big part of Herb's life, and Nancy quickly embraced it. He made over two dozen trips abroad, visiting at least 40 countries, many of those in depth. He once calculated that he had spent almost four years of his life outside the continental United States. Some trips were exciting, like finding himself in Brno, Czechoslovakia, in 1968, when the Russian army briefly invaded that area. (He thought it a bad idea to practice his Russian under those circumstances). But most were pleasurable, especially the six winters he and Nancy spent in Ajijic, Mexico. Often, traveling was combined with birding.
Herb was a passionate and avid hiker, another hold-over from the Boy Scouts. He climbed his first New England 4000'er at the age 12 in 1949, and from then on he was hooked. At the time of his death, he had hiked 600 listed New England peaks and another dozen or so around the world. He hiked all 452 peaks over 3,000 feet in New England (more than half of them bushwhacks) and the 100 highest New England peaks by prominence. He also finished Vermont's Long Trail from end to end in 2008. He hiked his last peak at the age of 82.
Succumbing to pancreatic cancer in the middle of a global pandemic was not how Herb chose to write the final chapter of his life. Yet, living in a "bubble of two" with Nancy created a certain closeness that's often missing, even after a long marriage. For 15 months Herb missed spending time with his children and grandchildren. Luckily, due to the lifting of COVID restrictions, he was able to spend his last two weeks with his family. Knowing that he had a very limited time to live gave him the incentive to finish the many scrapbooking projects that he'd been putting off for years. He still considered himself one of the luckiest persons in the world to have experienced all that he did – a wonderful life with Nancy, a family that made him very proud, two careers that he loved, so many interests and the good health to enjoy them for 82 years.
Herb is survived by his wife, Nancy; his sons Benjamin Foster and wife Hope, of Normal, Illinois, and their children, Delano, Olivia Rose and Staeliam Schipper-Reyes; Jeremy and his wife Stefanie, of Topsham, and their children Annie and Sawyer; his stepson, Marc Craig and husband Keju Ma, of Victoria, British Columbia, Canada; and several cousins.
A funeral Mass will be held at Notre Dame church, 116 Silver St., in Waterville, on Thursday, June 10, at 10 a.m., followed by interment at Pine Grove Cemetery, 70 Grove St., in Waterville, and a reception at the Waterville Elks Lodge.
Condolences may be forwarded to Herb's family through the Kotlas Connection at P.O. Box 1747, Waterville, ME 04903.
In lieu of donations to one's favorite charity, Herb would like to see people make the more important donation of time, by volunteering to help organizations which are dedicated to making the world a better place. He would specifically like to see someone volunteer to take his place on the Kotlas Connection board of directors. The Connection, http://www.kotlas.org, is an international organization dedicated to promoting people-to-people diplomacy around the world. Membership is rewarding and often a great deal of fun.
Responsible journalism is hard work!
It is also expensive!
If you enjoy reading The Town Line and the good news we bring you each week, would you consider a donation to help us continue the work we're doing?
The Town Line is a 501(c)(3) nonprofit private foundation, and all donations are tax deductible under the Internal Revenue Service code.
To help, please visit our online
donation page
or mail a check payable to
The Town Line, PO Box 89, South China, ME 04358
. Your contribution is appreciated!
https://townline.org/wp-content/uploads/2019/07/Town-Line-Website-banner-v3-1030x206.jpg
0
0
Website Editor
https://townline.org/wp-content/uploads/2019/07/Town-Line-Website-banner-v3-1030x206.jpg
Website Editor
2021-06-09 16:11:53
2021-06-09 16:11:53
OBITUARIES for Thursday, June 10, 2021