JOHN R. ROY
WATERVILLE – John R. Roy, 70, passed away Saturday, May 29, 2021, at Lakewood Center, in Waterville. He was born October 26, 1950, in Waterville, the son of Richard H. and Irene G. (Gogan) Roy.
He was educated in Waterville schools and graduated from Waterville High School with the class of 1969. John was a National Merit Scholar. He was also in attendance at Woodstock. After a year at Boston University, which he attended on a full academic scholarship, John decided he was not cut out for the academic life, and headed for Alaska and a couple of years of homesteading.
He returned to Maine and started a construction business in York County which he owned and operated for several decades. During that period, he met and married the former Barbara Cohane with whom he ran a thriving tropical bird aviary. Though their marriage ended in an amicable divorce, they remained close until John's passing.
John experienced serious health issues during the past several years.
A family gathering will be held at a later date.
Arrangements under the direction and care of Dan and Scott's Cremation and Funeral Service, 445 Waterville Rd., Skowhegan ME 04976.
In lieu of flowers, friends wishing may make donations in John's memory to ASPCA at https://secure.aspca.org/donate/donate.
BRIAN W. ROSS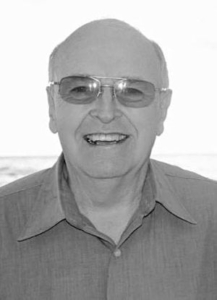 MAGNOLIA, Del. – Brian Willoughby Ross, 74, passed away on Sunday, May 30, 2021. Brian was born on February 23, 1947, in Albion, to the late Beulah and Winston Ross.
Brian attended Besse High School, where he met his high school sweetheart, Norma. After high school, Brian attended University of Maine where he received his bachelor's degree in mathematics. Norma and Brian then married in August 17, 1968.
Brian was a part of the United States Coast Guard where he worked in computer analysis for 20 years, serving from 1970 to 1990. After retiring from the Coast Guard, Brian went into computer analysis for Unisys, where he stayed for the next nine years. Following, Brian worked for Zoza until his retirement in 2001.
Brian was a member of Calvary Church for 13 years. He enjoyed reading, watching, and playing golf and supporting the Baltimore Orioles and Washington Redskins. He enjoyed sports and was a member of the basketball team in high school.
He is survived by his wife of 53 years, Norma; daughter, Michelle (Michael) Eckart, of Springhill, Tennessee, and Julie (Joshua) West, of Crofton, Maryland; sisters Brenda Karter and Betsy Ross, both of Waterville; brother, Bradley (Patty) Ross, of Florida; and grandson, Caleb Eckart.
A memorial service was held on Saturday, June 12, at Calvary Christian Church, 1141 E. Lebanon Rd., Dover, DE 19901.
Interment was held at the Crownsville Veterans Cemetery, Crownsville, Maryland. Letters of condolence may be sent and guestbook signed at http://www.torbertfuneral.com.
In lieu of flowers, the family asks memorial contributions to be made to your favorite charity.
MARK A. BOSTON
OAKLAND – Mark Allen Boston, 51, passed away unexpectedly on Thursday, June 3, 2021. The son of Carol and Calvin Boston, Mark was born on June 25, 1969, in San Antonio, Texas.
Mark, despite having adverse challenges with developmental disabilities, was a bright light.
Mark was the pride and joy of his parents and siblings. The activities he enjoyed included going to his parents' camp where he loved swimming, boat rides and spending time with family; taking strolls in his wheelchair; helping others; visiting with animals, going to the movies; Barnes and Nobles; and eating cake.
Mark spent a majority of his adult life under the care of Goodwill Industries at Mary Lane where he developed lifelong friendships. He enjoyed working at Life Works, going for rides "with the boys", and eating at Ken's Restaurant. Mark had an outgoing personality with a smile on his face and always enjoyed the simple pleasures in life.
Mark is survived by his parents, Carol and Calvin Boston, of Bluffton, South Carolina; his twin brother, Chris Boston and his wife, Joanie, and their children, Morgan and Nathan, of Gilbert, Arizona; and his brother Jeffrey Boston and his wife, Karen, and their children, Katherine, Andrew, and Matthew, of Augusta.
A private burial will be held later with immediate family at Oak Grove Cemetery, Gardiner.
Condolences, stories and photos may be shared at http://www.plummerfh.com.
Memorial donations may be made to Goodwill Industries, 190 Lancaster Street, Portland, ME 04101.
PAUL B. HAYES
ALBION – Paul B. Hayes, 83, passed away on Friday, June 4, 2021, at MaineGeneral Medical Center in Augusta. He was born in Troy on September 14, 1937, the son of George and Blanche Hayes.
Paul worked on the family farm and the family business, Bev's Sandwich Shop, in Albion. Paul spent 16 winters in Florida with his wife Beverly enjoying fishing, flea markets and blue grass music, making many new friends along the way. Paul especially enjoyed gatherings with family and friends.
Paul was predeceased by his parents, George and Blanche Hayes; his brothers Milton and Robert; his wife, Beverly; son, Alan; father and mother-in-law Ruben and Bertha Cole; and brother-in-law, Roger Cole.
He is survived by his son, Jay Hayes and wife Diane; grandsons Jacob and Alex Hayes, of Fairfield, and Joshua Perkins, and Russell Carter, of Albion; daughters Jerrie Parker and husband Greg, of Albion, Paulette Carter and husband Richard, of Albion, and Bobbie Jo Williams, of Unity, granddaughter Libbie Kruger, of Florida; great-granddaughter, Madeline, of Florida; a daughter-in-law, Rose Hayes, of Pittsfield; sister-in-law, Jeanette Hayes; and many nieces and nephews.
A graveside service with military honors will be held at Pond Cemetery, Kanokolus Road, Unity, on Friday, June 18, 10 a.m.
Arraignments are under the direction and care of Aable Cremation Service LLC, Waterville.
JOSEPH R. BEAULIEU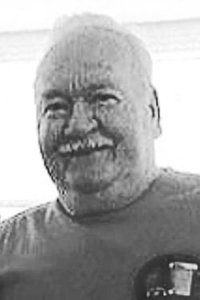 FAIRFIELD – Joseph Ronald Beaulieu, 84, also known as "Ronnie", of Fairfield, passed away on June 5, 2021 He was born in Van Buren on April 19, 1937, the son of the late Leonard and Evelyn (Oakes) Beaulieu.
Joseph attended Skowhegan High School, and following high school joined the National Guard and served from 1954 to 1956. He served with the U.S. Navy from 1956 to 1960. Later he joined the Naval Reserves.
Ronnie mostly worked construction with Laborer's Union #1284. He retired in 1990 after getting hurt on the job. He then volunteered with KVCAP for 19 years. He was a lifetime member of the Fairfield V.F.W.
He loved to read and keep up on world news. Ron always enjoyed feeding the birds in his yard. He also enjoyed music, dancing and playing cribbage. Ron loved going places whether it was to the coast or upcountry in the woods. He loved life and loved to laugh. He had a laugh that filled a room. He was a wonderful, caring man who loved his family deeply.
Besides his parents, he was predeceased by his son, Raymond Courtney; his brother, Richard Oakes, and his sister-in-law, Marlene Bulger.
Ronnie will be sadly missed by his wife, Brenda; his children, Robby Beaulieu, of Warren, Sherri Beaulieu, of Waterville, Shane, of Cambridge, Richard Courtney, of Pittsfield, and Ronnie Courtney, of Canaan; his five grandchildren, Rick (Kelly). Jessica (Chris), Wayne, Dylon and Jacob; his three great-grandchildren, Luke, Ashley and Fredrick; his brother-in-law, Gary Bulger, of Benton; and several extended family members.
Interment with military honors was held on Thursday, June 17, at Maine Veterans Memorial Cemetery, Niche Wall, on Civic Center Drive, in Augusta.
An online guestbook may be signed, and memories shared at http://www.familyfirstfuneralhomes.com
Arrangements are by Lawry Brothers Funeral and Cremation Care, 107 Main St., Fairfield.
CARLA L. DUBORD

JEFFERSON – Carla Leona Reeves Dubord, 74, passed away on Sunday, June 6, 2021.
A fune­­ral service was held on Tuesday, June 15, at Hall's of Waldoboro, 949 Main St., in Waldoboro.
Burial followed the service at the New Harbor Cemetery.
Arrangements are entrusted to Hall Funeral Home 949 Main St., Waldoboro.
LINCOLN O. ORFF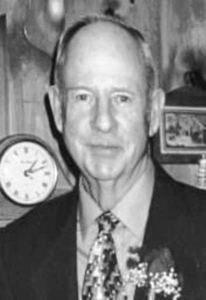 JEFFERSON – Lincoln O. Orff, 90, of Jefferson, passed away on Tuesday, June 8, 2021, of an apparent heart attack while fencing on his farm. He was born on December 19, 1930, at his family home on the Goose Hill Road, in Jefferson, to Elmer and Hazel Black Orff.
He attended Jefferson Village School, and graduated from Waldoboro High School in 1949. While at Waldoboro High School, Lincoln met the love of his life, Janice Fitch. They were married on October 21, 1950, in Jefferson.
After high school, Lincoln worked for Alton Prock, and then as a mechanic for Waldoboro Garage. In March 1952 he was drafted into the Army, and served in the Korean War. He was honorably discharged in 1954, and earned the following Cpl. Awards: KSM, UNKSM, AMUC, NDM, Sharpshooter Badge (M-1).
After the Army, Lincoln and Janice built a house in Jefferson, and he went to work for the Ford garage, in Augusta. While working there he built his hen houses, and started raising poultry.
In the 1960s Lincoln went to work for Tilton Insurance Agency as an insurance agent where he later became a partner with Malcom Tilton. In 1972 he entered the real estate business and started selling real estate under Orff Realty. Lincoln and Janice purchased the Tilton Insurance Agency when Mac retired in 1975, and sold it in 1986. At that point Lincoln started selling real estate full time until he retired at the age of 73.
Lincoln's love of steers started as a young boy on his family's farm. His greatest passion was showing shorthorns at the local fairs where he made many friends who were like family to him. He still had three pairs of steers and even hayed the day before his passing. Lincoln was a lifetime member of the Windsor Fair: trustee for 46 years and secretary for 30 years. He was the superintendent of show steers for many years, and was a past president of the State Fair Association.
He was the first selectman of Jefferson for 34 years, the first person to hold the position of president of the Jefferson Beach Association, and he was also past treasurer of the Jefferson Fire Department. Lincoln was a life member of the Veterans of Foreign Wars, Post #9437 of Washington, and a life member and past patron of Eastern Star Lakeview Chapter #179, in Jefferson. He was also a life member of the Riverside Lodge A.F.A.M. #135, and he was a member of the Valley of Rockland, as well as the Portland Scottish Rite Consistory.
Lincoln was predeceased by his brother, Wilbert Orff, and his sisters Lydia Willette, Marjorie Freeman, and Seba Chase.
Lincoln is survived by his wife of 70 years, Janice Orff, of Jefferson; his three daughters, Sandy Limouze (Richard), Claudia Orff-Reed (Dennis Frank), and Claudene Northrup (Jeffery); five grandchildren, Tammy Spear (Terry), Nathan Northrup (Paulette), Christy Roy (Blair), Jennifer Brassbridge (Cliff), and Kelley Thornton (Tony); two step-grandchildren, Shawn Reed (Brooke) and Kevin Reed (Eleanor); nine great-grandchildren, Colton and Ethan Spear, Logan and Allison Bennett, Chase and Carmyn Brassbridge, Owen and Lauryn Northrup, and Casey Roy; two step-great-grandchildren, Kyle Spear (Katie) and Noah Thornton; his sister, Ethel Buck, and brothers Robert Orff and Rodney Orff, as well as many nieces and nephews.
A funeral service was held on Wednesday, June 16, at the Hall Funeral Home, 949 Main St., Waldoboro. Burial followed at the Orff-Achorn Cemetery, in Waldoboro.
Hall's of Waldoboro had care of the arrangements.
To extend online condolences please visit Lincoln's Book of Memories at hallfuneralhomes.com.
In lieu of flowers, donations may be made to the Windsor Fair Show Steer Department, c/o Jim Tracy, 230 Park St., Farmingdale, ME 04344.
BRANDON M. BRETON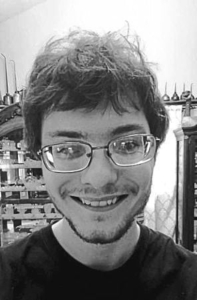 VASSALBORO – Brandon Michael Breton, 21, died unexpectedly on Tuesday, June 8, 2021. He was born in Portland on February 29, 2000, the son of Michael and Susan (Cromwell) Breton.
He lived in Vassalboro his whole life. He went to Vassalboro Community School and then attended Erskine Academy, in South China.
Brandon was a co-owner of Sandy Point Seafood, in Augusta. He was an extremely hard worker and was passionately dedicated. It was truly amazing for the vision and direction he always wanted this company to go in.
Brandon loved photography, art, gaming and being around friends and family. When he wasn't working, he was out in nature taking photos and always attaching inspirational quotes to them, as well as hanging out with his numerous friends in the online gaming community. He truly touched lives around the world and will be missed by many.
Brandon was soft spoken and kind hearted. He had a bright heart of gold and wore it on his sleeve. For all these years, people have lined up daily for his fish tacos. He will always be remembered by them and us as the "Fish Taco Picaso".
He is survived by his parents, Michael and Susan Breton; his grandparents, Linda and Bruce Fifield; and many aunts, uncles and cousins,
Condolences and fond memories may be shared with Brandon's family at http://www.familyfirstfh.
A Memorial Service was held on Thursday June 17, 2021, at Knowlton & Hewins Funeral Home, One Church St., Augusta, followed by committal prayers and burial at Riverside Cemetery, also in Augusta.
Arrangements were under the care of Knowlton & Hewins Funeral Home and Cremation Care, Augusta, ME 623-8722.
GEORGE M. STONE
ALBION – George M. Stone, 65, passed away peacefully at his home in Albion on June 9, 2021. He was born November 5, 1955, in Lewiston, the son of George and Virginia Stone.
George was a graduate of Hebron Academy. He worked for L.L. Bean and Johnny Selected Seeds.
He was devoted to the love of his life, his wife, Terri, of 38-1/2 years, his children, grandchildren and his mom. Terri and he were making so many plans for retirement years. He loved visiting family, gardening and raising his chickens but most of all and loved by all was his cooking and baking.
He is predeceased by his father and his brother, Robert Stone.
He is survived by his wife, Terri-Ann Stone; his mother, Virginia Stone; his son, Christopher Stone, and his wife Heather Stone, and children, Anthony and Autumn; his daughter, Jamie Stone and children Brandon, Kimberlee and Greyson; his brother, Gregory Stone and his wife Lise Stone; and several nieces and nephews and one great-niece.
A graveside service was held at Puddledock Cemetery, in Albion, on Wednesday, June 16.
IRENE M. NELSON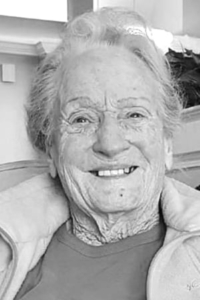 WATERVILLE – Irene M. Nelson, 93, of Waterville, passed away peacefully at Woodlands, in Waterville, on Friday June 11, 2021. She was born on August 2, 1927, in Waterville, a daughter of the late George and Adelaide (Michaud) Grenier.
She was married to Joseph Nelson Jr. for 39 years. Together they worked and raised their family of four children in the Winslow-Waterville area until Joseph passed away in 1991. They were parishioners of St. John the Baptist Church, in Winslow. While being a dedicated homemaker and mother to her children, she also worked at The Diamond Match Factory, in Oakland, for 10 years and at Volmer's Boarding Home, in Vassalboro, as a cook.
When Joe and Irene retired from work, they moved to Zephryrhills, Florida, and became full time residents of Florida. Irene enjoyed playing Euchre card game, shuffle board, bowling and gambling at The Hard Rock Café, in Tampa, Florida. She loved being with people and going dancing.
Irene is survived by her children, Randy Nelson, Peter Nelson and wife Melinda, Karen Redmond and husband Peter, Michael Nelson and wife Ellen; grandchildren, Andrew Nelson, Emily Leever, Alex Nelson, Matthew Nelson, Maegan Nelson, Ryan Redmond, Travis Redmond, Sarah Nelson, Eric Nelson; and nine great-grandchildren.
Besides her parents, she was predeceased by her husband Joseph Nelson and her brother Morris Grenier.
You are invited to offer your condolences and share fond memories with the family by visiting Irene's guestbook at http://www.veilleuxfuneralhome.com.
Committal services will be held at The Maine Veterans Cemetery, on Civic Center Drive, in Augusta, at a future date.
A Service of Veilleux and Redington Funeral Home, 8 Elm St., Waterville, Maine 04901. (207)872-767.
MARIE C. LEWIS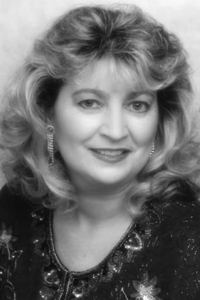 SIDNEY – Marie Claire Lewis, 71, of Sidney, passed away on Monday, March 1, 2021. She was born to the late Tancrede Joseph Pouliot and Julienne Marie Guillaume Pouliot on February 22, 1950.
Marie was a graduate of the University of Maine-Orono, and Lawrence High School, in Fairfield. She worked for many years at Plum Creek Timberlands, of Fairfield, from where she retired in 2012.
Marie loved to cook and enjoyed her many gardens. She had a green thumb and was always successful in growing either flowers or vegetables. Marie loved to travel and visited many vacation destinations. She treasured her trip with her mother to Bayonville, France, as one of her favorites, as this trip was filled with meeting and visiting her cousins, aunts and uncles. She was a talented artist and accomplished pianist.
Marie was most passionate for the care and welfare of animals. She personally rescued several cats and dogs and faithfully supported local and national rescue organizations.
One of her favorite pastimes was touring Great Pond in their boat with her sister, Helene and her husband, John, accompanied by her rescued pup, Lilly.
Marie is survived by her brother, Jean Pouliot, of Waterville; sister, Helene Caswell, of Belgrade (husband, John Caswell); and sister, Genevieve Pinnette, of Fairfield Center, (husband Stanley Pinnette); two stepdaughters, Stacey L. Lewis, of Minot, and Stephanie Nickles, of China; along with several nieces and nephews, Patrick Pouliot; Christopher Pouliot (wife Toni and daughter, Paige); Leigh-Ann Parker (husband Cj, daughters Kyleigh and Aubreigh); Eric Caswell (daughter Brooke); Gabriel Pinnette (wife Stephanie and daughters Bella and Eva); and Nicole Pinnette.
Marie was predeceased by her sister, Elisa Marie Pouliot; and numerous relatives.
A Mass of Christian burial is scheduled for Saturday, June 12, 2021, 9 a.m., Notre Dame Church, 116 Silver Street, Waterville.
Arrangements are under the direction and care of Gallant Funeral Home, 10 Elm Street, Waterville.
An online guestbook may be signed, condolences and memories shared at http://www.gallantfh.com.
In lieu of flowers, please make a donation in her name to your favorite animal rescue organization.
JOHN F. NOYES II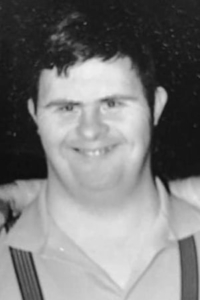 WINSLOW – John Frederick (AKA Baby John or Noisy) Noyes II, 65, of Skowhegan, passed away April 9, 2021 in Skowhegan of natural causes. He was born December 17, 1955, with Downs Syndrome and was not expected to live long!
DHHS placed him in the care of Leroy and Simone Dutil at the age of one month. He resided in Winslow, Waterville and Skowhegan.
John was the joy of the Dutils' life. Everyone who met him struck up a relationship with him, he was very outgoing! Who ever had an opportunity to meet John, be it at Shop and Save, or numerous outings were greeted with a big smile, a hug or a handshake! He had his own unique language but, understood both French and English. He enjoyed shopping, attending mass at St. John the Baptist Church, in Winslow, going to the car wash and meeting new people. Upon the death of Leroy (his foster father) John lived at a group home, under the care of Motivational Services. His health became worst and he resided at Woodlands Nursing Home, in Skowhegan.
John had a strong personality, but always has had a friendly smile. He enjoyed the simple pleasures of life to the fullest! People passing by his home would find him sitting on the front porch playing his guitar, or music, and singing at the top of his voice.
John was predeceased by his estranged mother, Eldora Elizabeth Fields; a brother, Brian Fields; his foster parents Leroy and Simone Dutil, Armond Dutil and Theresa (Dutil) Dechaine, all of Waterville.
John is survived by his foster brother, Francis J. Rodrigue and wife, Gloria.
A Mass of Christian burial was celebrated on Wednesday, June 9, at St. John the Baptist Church, 26 Monument St., Winslow. Burial followed at St. Francis Catholic Cemetery, Grove Street, Waterville.
Arrangements are under the direction and care of Gallant Funeral Home, 10 Elm St., Waterville. An online guestbook may be signed, condolences and memories shared at http://www.gallantfh.com.
MICHAEL P. GORNEAU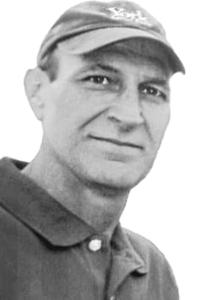 BENTON – Michael P. Gorneau, 59, of Benton, died unexpectedly at home on Monday, March 29, 2021, following a three-year battle with illness. He was born on Nov­ember 12, 1961, in Water­ville, the youngest son of Alcide and Delores Gorneau.
Michael graduated from Waterville High School in 1981. A short time after graduation he joined Duratherm Company, in Vassalboro, where he would ultimately retire in the fall of 2018. During this time he met his wife, Theresa, and the two of them had 36 years, and together had two daughters, Amanda and Roseanna.
He will be remembered as a generous and giving person whom was always there to help family and friends. He loved the outdoors and was an avid fisherman with a dry and witty sense of humor. He will be missed.
He is survived by his sisters, Geraldine Sidmore, Julieanna Lyon and Louise Pooler along with one brother, Ray Gorneau, and many other family members.
A Celebration of Remembrance will be held on Saturday, July 10, at the Fairfield VFW.
A graveside service will be held in October 2021.
Responsible journalism is hard work!
It is also expensive!
If you enjoy reading The Town Line and the good news we bring you each week, would you consider a donation to help us continue the work we're doing?
The Town Line is a 501(c)(3) nonprofit private foundation, and all donations are tax deductible under the Internal Revenue Service code.
To help, please visit our online
donation page
or mail a check payable to
The Town Line, PO Box 89, South China, ME 04358
. Your contribution is appreciated!
https://townline.org/wp-content/uploads/2019/07/Town-Line-Website-banner-v3-1030x206.jpg
0
0
Website Editor
https://townline.org/wp-content/uploads/2019/07/Town-Line-Website-banner-v3-1030x206.jpg
Website Editor
2021-06-16 13:36:24
2021-06-16 13:36:24
OBITUARIES for Thursday, June 17, 2021