THEODORE H. GRANDMAISON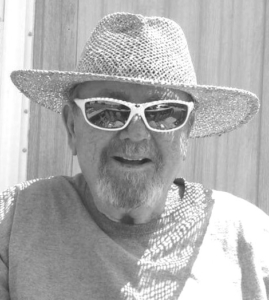 OAKLAND – Theodore "Ted" H. Grandmaison, 78, passed away Thursday, May 28, 2020, at his home, in Oakland. He was born in Farmington, the son of Roland A. and Hilda (Rood) Grandmaison.
He enjoyed shooting guns, wood crafting, hanging out with his grandchildren, and taking rides in the car.
Ted is survived by two sons, Richard Grandmaison and partner Lisa Hood, Paul Grandmaison and wife Amanda; daughter, Marie Grandmaison and partner Glen Savage; grandchildren, Kiley Grandmaison and partner Bruce Moody, Sydney Grandmaison, Storm Savage, Kelsey Grandmaison, Cearra Grandmaison, Steele Savage and Scott Grandmaison.
He was predeceased by a son, Ted Grandmaison; former wife, Bette Fields; Damon Fountain, Patti Fountain.
A Celebration of Life will be held at a later date at the convenience of the family.
Arrangements under the direction and care of Dan & Scott's Cremation & Funeral Service, 445 Waterville Road, Skowhegan, ME 04976.
DIANNE E. LEVESQUE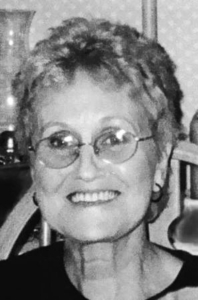 WINSLOW – Dianne E. Levesque, 76, passed away peacefully on Tuesday, June 2, 2020, at MaineGeneral Medical Center, in Augusta. She was born on October 16, 1943, in Jacksonville, Florida, daughter of William and Louine (Spinney) Cotter.
She was raised in Orrington and was a 1961 graduate of Brewer High School. She most recently resided in Winslow.
Dianne graduated college from Husson University, in Bangor. She held multiple office positions at Wyandotte Mill, W.S. Emerson, Myerowitz Chiropractic, Kennebec Behavioral Health, Morning Sentinel, and Dr. Rosalind Waldron.
As a loving wife, mother, Aunty Di, and nana, Dianne enjoyed spending time with family playing games, singing songs, and telling many stories. She had a fondness for knitting, sewing, singing, and playing piano, along with cooking many delicious family meals.
Dianne was predeceased by her parents, husband, Robert, and brother, Richard.
She is survived by her sons, Michael and wife Sibel, Monte and wife Jessica, Matthew and wife Joan, and Benjamin and wife Tomi; grandchildren, Michael Jr., Melanie, Angela, Nicole, Laura, Colby, Emily, Brenden, Jackson, and Madison; great-grandchildren, Chloe, Isabella, Colin, Zoey, Alexander, and Jonah; as well as many nieces, nephews, and cousins.
Per Dianne's request, there will be no memorial services. There will be a private family interment scheduled at a later date. Memories and condolences can be shared on Dianne's Facebook page.
BEATRICE D. POULIN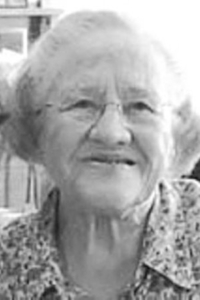 WINSLOW – Beatrice Delores Poulin, 94, passed peacefully of natural causes on Wednesday, June 3, 2020, at her home. Beatrice was born in Waterville, January 4, 1926, the daughter of Gertrude Mae (Jolicoeur) and Francois Joseph Berard Sr.
Beatrice attended St. Francis de Sales school and graduated from Waterville High School in 1942. Beatrice also attended fashion school in New York City for one year but fell in love with her future husband, Donald, and returned to Maine.
Beatrice had a full-time job raising 11 children. During those years she gained experience in nursing, cooking and psychology, always caring and supporting her children.
Beatrice would spend every moment she could with her husband Donald, who nicknamed her "Queen Bea". They managed to find time to go dancing, fishing and hiking. Beatrice was seen more than once wading up to her knees netting a five-pound Brook trout or a three-pound Salmon at the Belgrade Lakes dam.
Beatrice was a loving, caring person who enjoyed spending time with her family. Cribbage was a family game and Beatrice looked forward to playing with any family members or visitors. The cribbage tournaments at Goudreau's Retirement Home, in Winslow, were always a highlight of her week.
As a long time, standing member of the St. Theresa Guild, she devoted her time to the church. Bea's prayers and love for God is above no other love. A strong belief in religion and prayer, her faith in Jesus Christ helped bond her family together.
Beatrice was predeceased by her parents; her husband Donald; two sons, Peter and Marc; as well as brothers, Frank, Ralph, Fred, and Wallace Berard, and her sisters, Germaine Berard, Theresa Bunker, Ruth Totten, Gertrude Gagnon, and Charlotte Doucette.
She is survived by a brother, Arthur and wife Jean Berard, of Winslow; a sister, Honorine Lafreniere, of Lewiston; her children, Diane Poulin (Peter`s spouse), of Skowhegan, Paul and wife Betsy, of Tujunga, California, Phil, of Sidney, Pam and husband Pat Kearney, of Scarborough, Tom and wife Kim, of Oakland, Ted and wife Carol, of Merrimack, New Hampshire, Tim, of Sidney, Trudy, of South Portland, Meg, of Scarborough, Mat and wife Becky, of Oakland; 19 grandchildren, 17 great-grandchildren; and many nieces and nephews.
There will be a private church service held for immediate family.
An online guestbook may be signed, and memories shared at http://www.familyfirstfuneralhomes.com.
Arrangements are by Wheeler Funeral Home and Cremation Care, 26 Church St., Oakland.
Those who wish to make a donation may contact Mid-Maine Homeless Shelter and Services at shelterme.org or Sacred Heart Soup Kitchen at corpuscristimaine.org/sacred-heart-soup-kitchen.
TAMARA L. SCHRIVER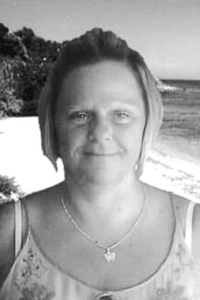 WINDSOR – Tamara L. Schriver, 56, died Friday, June 5, 2020, at Alfond Center for Health, in Augusta, following a brief illness. She was born January 15, 1964, in Gardiner, the daughter of Paul and Dora Dolan Schriver.
She attended Gardiner schools and graduated from Gardiner High School in 1982. She attended cosmetology school, then worked for U.S. VA Togus, and was there for the last 25 years as a sensory and physical rehab therapist. While at Togus, she served on several committees including the Native American committee for veterans.
Tammy loved the ocean and being on the beach. She attended pow wows, enjoyed arts and crafts, shopping and motorcycles. She worked at the Windsor Fair for many years.
She is predeceased by her parents, a daughter Tabitha Luczkowski; brother, Todd Schriver and half-brother, Stephen Schriver.
She is survived by two sons, Adam Schriver and wife Stephanie, of Gardiner, Anthony Luczkowski, of Windsor; daughter Vada Luczkowski, of Windsor; half-sister Lynn Schriver, of Florida, and several cousins and nieces and nephews.
A private burial be will held in Mount Hope Cemetery, South Gardiner.
A celebration of her life will be held Saturday, June 27, 2020 at 1 p.m., at Tammy's Home, 16 Barry Lane, Windsor.
Arrangements are by Staples Funeral Home and Cremation Service, 53 Brunswick Ave., Gardiner where condolences, memories and photos may be shared with the family on the obituary page of our website familyfirstfuneralhomes.com.
MICHAEL D. TAYLOR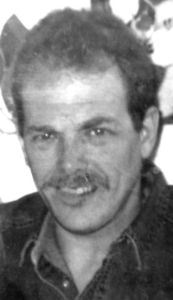 OAKLAND – Michael D. Taylor, 59, passed away Saturday, June 6, 2020, at his home, in Oakland. He was born July 15, 1960, in Waterville, the son of Harland and Carol (Furbush) Taylor.
He attended Messalonskee High School, class 1979. On August 9, 1997, he married the former Linda Pooler. He worked most of his life in the family owned business, A.L.Taylor and Son, in Oakland. His favorite pass time of all was hunting, whether it be on his own, with friends or teaching someone in the family. He also enjoyed fly fishing, anything outdoors, and tinkering on anything with a small engine.
Michael is survived by his wife of 22 years, Linda E. (Pooler) Taylor, of Oakland; two sons, Shawn L. Taylor and partner Marie, of Oakland, and their children, Brandon, Matt, Damian and Trinity, and Derick M. Taylor and partner Haley, of Oakland, and their children, Katlyn, Kaleb, Kayleb and Camren; daughter Nicole L. Taylor and son Cody, of Oakland; stepson Christopher G. Sinclair and partner Nichole, of Fairfield ,and children Brittany, Summer, Ally, Ava; stepdaughter Heather Dickson and partner Walter, of Norridgewock; Harland Taylor and stepmother Gloria, of Oakland; Jeff Taylor and wife Linda, of Oakland, Dan Taylor and wife Cathy, of Oakland; brother-in-law Mike Eller, of Benton; several step grandchildren; six great-grandchildren.
He was predeceased by his mother, Carol (Furbush) Taylor; sister, Susan Eller; and nephew, Ryan Taylor.
A Celebration of Life will be held Saturday, June 20, 2020, at 11 a.m., at A.L. Taylor & Son, 12 Heath Street, Oakland.
In lieu of flowers, friends and family may contact Nicole at (207) 314-7962. Please leave messages.
Arrangements under the direction and care of Dan & Scott's Cremation & Funeral Service, 445 Waterville Road, Skowhegan ME 04976.
DONNA M. LIBBY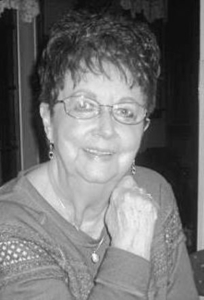 AUGUSTA – Donna M. Libby, 83, of Winslow, passed away Monday, June 8, 2020 at MaineGeneral Medical Center, in Augusta, of organ failure. Donna was born August 19, 1936, in Waterville, daughter of Dana and Arlene (Bolduc) Morin.
She graduated from Mt. Merici Academy, in Waterville, class of 1954. Donna met her sweetheart, Leonel Libby, while working at JB Friel in 1955. They were then married on September 15, 1956.
Donna and Nel had three children, Melissa Routhier, Celeste Dechaine and Mark Libby. Donna and Nel truly enjoyed their card playing and cribbage games.
Donna worked at JB Friel Insurance Co., Waterville Hardware, and was a local Avon representative. Most of her life she worked as a homemaker.
She was a member of St. John the Baptist Catholic Church, in Winslow. She enjoyed doing cross stitching, visiting coastal Maine, going out to lunch with friends and family, and shopping. She made sure all family birthdays, anniversaries, etc., were celebrated.
Donna was predeceased by her husband, Leonel and her parents, Dana and Arlene Morin.
Donna is survived by her children, Melissa Routhier and husband James, of Vassalboro, Celeste Dechaine and husband Bruce, of Elm City, North Carolina, and Mark and wife Lynn, of Vassalboro; her grandchildren, Jason Rodrigue and partner Adam Smith, of Saco, Nichole Hawkins and husband James, of Baltimore, Maryland, Ryan Deschaine and wife Alison, of Clinton, Stephanie Marcoux and husband Brad, of Fairfield, Brett Libby and girlfriend Jordyn, of Waterville, Jamie Routhier and wife Amy Starkey, of Winslow, Jessica Routhier, of Winslow, Danielle Dechaine, of Little River, South Carolina, and Cassandra Dechaine and fiancé Stefan Larose, of Somerville, Massachusetts; her great-grandchildren, Cooper Starkey and Aria Marcoux; her only sister, Annette (Morin) Bosse, of Pennsylvania; and several nieces and nephews.
A Mass of Christian burial was held, by invitation only, on Saturday, June 13, 2020.
Please visit http://www.veilleuxfuneralhome.com to share your condolences and memories with Donna's Family.
DIANE D. KASLAUSKA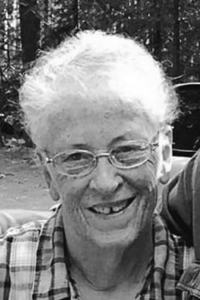 WINDSOR – Diane (Doyon) Kaslauskas, 74, of Ridge Rd., passed away Tuesday, June 9, 2020, following a brief illness, at Androscoggin Hospice House, Auburn. Diane was born on March 1, 1946, at Maine General Hospital to Hercules and Yvonne Doyon.
Diane grew up in Chelsea with sister Nancy, attending Chelsea elementary schools and graduating from Erskine Academy, in South China, in 1956.
Following graduation, Diane began working for the state in the Department of Transportation. She worked her entire career, of over 30 years for the State of Maine.
Diane will be remembered for her hours of dedication to both the Cub Scouts and Little League foundations for her sons, Mike and Delmar. Diane would often say that she had high cholesterol from eating "all the hot dogs from the concession stand every night of the week," because she was always at the fields supporting her boys.
As a dedicated Den mother, Diane, despite her fear of heights, marched a pack of Cub Scouts up a mountain in Camden Hill State Park.
Diane loved guiding for Mary Grove at the Poland Mining Camps, where she and Butch mineral hunted for many years. Diane was also very proud of her gardens. You would often see her outside in the mornings weeding and trimming to beat the heat. Diane would always get stopped at the local store by other Windsor residents commenting on how nice her flower beds looked.
Diane's other joy was her many fur babies, including her two cats, Garfield and Daisy.
Diane will be remembered for her spunk and tenacity. For her five-foot frame, which was no match for even the biggest foe or any unsuspecting cashier who may have mistakenly forgotten that she was owed a penny.
Diane loved her weekly shopping trips with her best friend, Lucy Mills. Always a family woman, Diane was most proud of her two grandchildren, Kaitlyn and Coleman. Diane loved having family to her house for any holiday to celebrate with her loved ones.
Diane is survived by her husband of 28 years, Lynwood "Butch" Kaslauskas; her two children, son Delmar Cooper, wife Jen and grandchild Coleman; and son, Michael Cooper, wife Lisha and granddaughter Kaitlyn; her sister, Nancy Berg; niece Diane York and nephew Tom Gousse and families.
A private burial will be held at a later date in Maine Veterans Memorial Cemetery.
RAYLEEN COULOMBE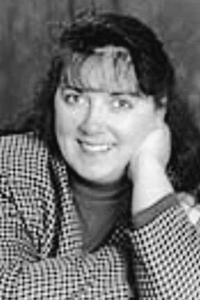 SIDNEY – Rayleen E. Coulombe, 58, of Sidney, passed away peacefully at home on Thursday, June 11, 2020, following a valiant, hard-fought battle with multiple myeloma blood cancer and secondary plasma cell leukemia. She was born in Gardiner on November 19, 1961, the daughter of Raymond Hanning and Eileen (Bryant) Hanning.
Rayleen graduated from Messalonskee High School, in Oakland, in the class of 1980. Rayleen commenced her work career as a nanny for a local family with whom she remained close right up to until the end of her life. She then worked for many years at Photo Finish, in Augusta, as a lab technician processing photographs and finished her career at KV Federal Union, in their Augusta and then Oakland offices, until she was stricken with cancer in October 2019.
Rayleen was a woman of numerous interests with which she was avidly involved with. Her favorites were her family, photography, gardening, crafting, animals, travel, Christmas, and reading being of primary note. Rayleen was extremely passionate and loyal to her family, friends and interests and noted for being prepared for any contingency.
Rayleen married Peter Coulombe, the love of her life, on September 19, 1992. Rayleen and Peter had two children, Thomas Coulombe and Jennifer Coulombe.
Rayleen was predeceased by her father, Raymond Hanning, her maternal grandparents and paternal grandparents.
She is survived by her husband Peter; children Thomas and Jennifer; her mother Eileen Hanning; siblings, Michael Hanning, Stephen Hanning, Coleen Hanning, Greg Hanning and wife Melissa; numerous aunts, uncles, cousins, nephews and nieces.
There are no public visiting hours planned.
A Celebration of her life will be held at a later date. Burial will be in Maine Veterans Memorial Cemetery, Augusta.
Arrangements have been entrusted to Plummer Funeral Home, 16 Pleasant St., Augusta, ME.
Condolences, stories and photos may be shared at http://www.plummerfh.com.
Memorial donations may be made to either: Harold Alfond Center for Cancer Care, Office of Philanthropy, PO Box 828, Waterville, ME 04903 or, Dana Farber Cancer Institute, 450 Brookline Ave., Boston, MA 02215.
Responsible journalism is hard work!
It is also expensive!
If you enjoy reading The Town Line and the good news we bring you each week, would you consider a donation to help us continue the work we're doing?
The Town Line is a 501(c)(3) nonprofit private foundation, and all donations are tax deductible under the Internal Revenue Service code.
To help, please visit our online
donation page
or mail a check payable to
The Town Line, PO Box 89, South China, ME 04358
. Your contribution is appreciated!
https://townline.org/wp-content/uploads/2019/07/Town-Line-Website-banner-v3-1030x206.jpg
0
0
Website Editor
https://townline.org/wp-content/uploads/2019/07/Town-Line-Website-banner-v3-1030x206.jpg
Website Editor
2020-06-17 14:48:18
2020-06-17 14:48:18
OBITUARIES for Thursday, June 18, 2020