OBITUARIES for Thursday, June 2, 2022
DAVID J. PELLERIN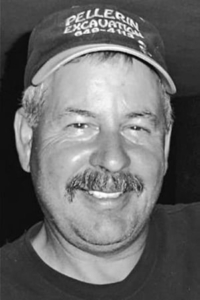 FAIRFIELD – David John Pellerin, 62, of Fairfield, passed away early morning on Monday, May 16, 2022, doing what he loved, fishing up North. David was born in Waterville on May 2, 1960. He was the son of Norman Pellerin and Kathleen Pellerin (Farrell).
He graduated from Lawrence High School, in Fairfield, in 1978, where he excelled in the Waterville Regional Vocational Center.
In his younger years David worked on his parent's farm as well at the Tupper Farm and Mushero's Jacking & Moving. He then moved on to SD Warren/SAPPI, in Hinckley. He eventually made his dream come true when he developed Pellerin Excavation.
His true passion was being in the outdoors. When he wasn't working, he enjoyed trips that involved fishing, hunting, snowmobiling, four wheeling, camping, and spoiling his dogs.
He was predeceased by his parents Norman and Kathleen Pellerin; siblings Tony and Theresa; stepmother Katherine Boucher.
He is survived by his spouse Robin Pellerin (Lilja); children Jeromey House and his wife Michelle Amero; daughter Katherine House; grandchild Daveon Raven; mother-in-law Patricia Lilja; brothers Paul Pellerin, Jeff Pellerin and wife Robin, Donald, Andrew, and wife Leanne; sister Noreen and husband Lew; step-siblings Mark Bureau and wife Amber, Scott Bureau and wife Dee-Dee, and Lisa Smith; as well as several nieces and nephews.
Visiting hours will be at Lawry Brothers Funeral Home, 107 Main Street, in Fairfield, on Friday May 27, 2022, from 2 – 4 p.m. and 6 – 8 p.m.
Celebration of life will follow on Saturday, May 28, 2022, at The Victor Grange, in Fairfield Center, beginning at 11 a.m.
Arrangements are in the care of Lawry Brothers Funeral Home, 107 Main St., Fairfield, where memories may be shared, and an online register book signed by visiting http://www.lawrybrothers.com.
In lieu of flowers, donations can be made to Fairfield Victor Grange. 118 Oakland Rd, Fairfield, ME 04937.
VALIDA C. TILLSON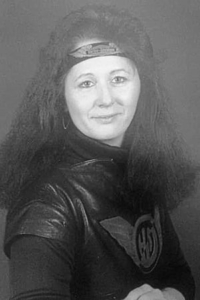 WINDSOR – Valida C. "Coline" (Crochere) Tillson, 63, passed away unexpectedly on Tuesday, May 17, 2022, at Eastern Maine Medical Center, Bangor. Coline was born Sep­tember 15, 1958, in Augusta, daughter of the late Normand and Mary (Higgins) Crochere.
She was a resident of Windsor for many years. She was a graduate of Cony High School, in Augusta.
She was the wife to Walter S. Tillson, Jr. with whom she shared 39 years of marriage.
She worked as a housekeeper for many years until her retirement. Over the years Coline babysat many children and was known as "Auntie" to them all. She was a strong believer in second chances if not third, fourth or even fifth chances. She was always willing to help someone if she could and Coline will always be remembered for her out pouring of love and her huge heart.
Valida, known as Coline to most, loved sitting on her deck with coffee in hand watching and talking to her hummingbirds. She also enjoyed summer evenings sitting around the fire with friends and family. Coline was always one for a conversation, she could make friends in the grocery store. She had a love of music, always had the radio on whether in the house or in the car.
Coline treasured the time she spent with her family and friends celebrating holidays and birthdays. She especially loved Christmas, she put the spirit in the holiday, went all out decorating following in the footsteps of her father.
In addition to her husband Walter, Coline is survived by her brothers Lewis Crochere and his wife Barbara and Norman Crochere and his wife Paula; many nieces and nephews.
In addition to her parents, Coline was predeceased by her sister Marie Groleau and her brother Donny Crochere.
Her graveside service was held in Rest Haven Cemetery, Windsor, Wednesday, May 25, 2022.
Arrangements are in the care of the Knowlton and Hewins Funeral Home, 1 Church Street, Augusta.
Memories, condolences, and photos may be shared with the family on the obituary page of our website at http://www.khrfuneralhomes.com.
KENNETH L. LILLY JR.
WATERVILLE – Kenneth L. Lilly Jr., 97, of Waterville, died on Friday, May 20, 2022, at the home of his son in Eliot. He was the son of Kenneth L. (Sr.) and Catherine (Carr) Lilly.
He is survived by his wife, Claranne (Hume) Lilly, of Waterville; son, Kenneth L. Lilly III and wife Jayne, of Eliot; daughter, Katherine and her husband David Dutkiewicz, of Florida; seven grandchildren; 10 great-grandchildren; a sister, Alice Tobey, of Eliot; a brother-in-law, Andrew Payton Hume, of Veazie; many nieces and nephew.
A graveside service with military honors was held on Wednesday, May 25, 2022, at Brooks Memorial Cemetery, in Eliot.
A full obituary may be viewed and condolences may be left by visiting http://www.jspelkeyfuneralhome.com.
LLOYD MORAN
WATERVILLE – Lloyd Moran, 96, passed away, in Waterville, on Tuesday, April 19, 2022. He was born in Presque Isle and grew up on a potato farm during the Great Depression.
He graduated from Presque Isle High School in 1943. Shortly after graduation Lloyd enlisted in the U.S. Navy during World War II serving as a radioman on the USS Pontus.
After returning home from the war, Lloyd attended Husson College, in Bangor, on the G.I. Bill, graduating in 1948. While at Husson, Lloyd met the love of his life, Esther Page. The two were married in October 1947 and spent 65 years together until Esther's passing in 2012.
Lloyd and Esther raised their three children, Linda Riccio, of Los Alamitos, California, Janice Moran, of Southbury, Connecticut, and David Moran, of Waterville.
They loved taking trips to visit the grandchildren and great-grandchildren. They especially enjoyed traveling by car having taken several cross-country trips, visiting 46 states along the way.
Lloyd spent his working days in the accounting field, retiring from Augusta Water District in 1990. He was a proud member of the Meridian Chapter of the Grand Lodge of Maine. He spent his leisure time playing golf, watching sports on TV, working in his garden, baking bread, and giving treats to the neighborhood four-legged friends that stopped in to visit while on their walks.
Lloyd was predeceased by his parents; his wife, Esther; and all of their siblings.
Beside their children, Lloyd and Esther are survived by grandchildren Kerry and husband Mark, Kristina and her husband Cecil, Stephanie and her partner Marc, and Melissa with her partner Gwen; great-grandchildren Elena, Aiden, Jonah, and Elliott; and several nieces and nephews.
As per Lloyd and Esther's request there will be no public service. Lloyd and Esther will be laid to rest together in a private ceremony at Maine Veterans Cemetery, in Augusta.
DARRELL POOLER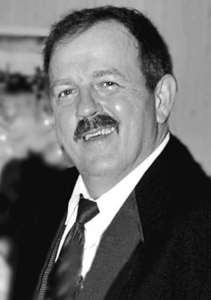 OAKLAND – Darrell "Bruce" Pooler, 63, passed away of natural causes on Friday May 13, 2022, at his home. He was born October 5, 1958, the first born child of MaryAnn (Bard) and Irwin H. Pooler.
Bruce attended school in the Messalonskee school system, in Oakland.
Growing up he always had a passion for vehicles and right out of high school took great pride in his personal vehicles, keeping them beautifully maintained and enjoyed showcasing them during an era that meeting on "Main Street" with fellow friends and relatives was a normal Friday night event. He made friends with many who had the same passion and those friendships have lasted a life time.
He was also a huge fan of car racing and in the 1980s followed the extended family tradition of racing at Unity Raceway. Bruce began his successful racing career with a car that he numbered 44 after his mothers age. He was greatly respected by his fans and fellow drivers.
Bruce worked various jobs until his parents opened Middle Road Redemption, in Oakland, where he worked side by side with mom and dad until they retired. He loved chatting with customers and made people feel like they were lifelong friends. He then brought his expertise to share with his brother and best friend Brian, at Trafton Road Redemption. They continued to work together for many years until the Redemption was converted into a store, which recently closed. He was looking forward to his retirement and enjoying the simple things in life like playing the slots, eating out and spending time with family and friends.
Bruce would help anyone who needed it. He helped people from all walks of life and his kindness always turned into lasting relationhips.
He loved his home, his little sanctuary that he took pleasure and great pride in maintaining. After his dads death, he continued this same pride in helping his mother maintain her property next door and looked after her daily needs.
He is predeceased by his father Irwin H. Pooler; his grandparents; and several uncles, aunts and cousins.
Bruce is survived by his mother, MaryAnn Pooler, of Oakland; his daughter Angela Ward and her husband Jamie, of Cannan; his son Derick Inman, his wife Amanda and their three children, of Waterville; brother Brian Pooler and his wife Tami, of Oakland; sister Sonya Ross and her husband Jim, of Norridgewock; and his sister Tammy Roy and her husband Jim, of Oakland; his nephews, Shaine Wilson, Jeremy Witham, Tyler Whitney, Cody Palmer, Dylan Allard, and niece Cheyenne Knights.
Bruce will be greatly missed by all those that loved him.
A celebration of life and a private graveside ceremony will be announced at a later date.
ANTOINE VEILLEUX
AUGUSTA – Antoine "Tony" Veilleux, 94, of Waterville, passed away peacefully of natural causes on Thursday, May 19, 2022. He was born in Waterville on April 7, 1928, the youngest of 16 children of Philomenne and John Veilleux.
Tony enlisted in the Maine State Guard when he was 16 and later honorably discharged. He was very proud of being a lifetime member of the International Union of Bricklayers and Allied Craftworkers and worked for many years as a bricklayer. He had many friends and relatives throughout the Waterville area and could be seen about town up until his passing on May 19. He loved to talk, he was kind and he loved life.
Tony was predeceased by his wife of many years, Theresa "Pearl" Veilleux, in 2016.
He is survived by his son Thomas Veilleux and his wife Sandra, of Farmington; his grandson, Samuel Veilleux and his wife Sonja Veilleux, of Chicago, Illinois; his granddaughter, Lydia Veilleux and her husband Ryan Leach, of Ambler, Pennsylvania; as well as four great-grandchildren.
At the request of the deceased there will be no services. His final resting place will be next to his wife in St. Francis Catholic Cemetery, in Waterville.
Arrangements are under the care and direction of Veilleux and Redington Funeral Home 8 Elm St. Waterville ME 04901, http://www.VeilleuxFuneralHome.com.
PHYLLIS M. DORE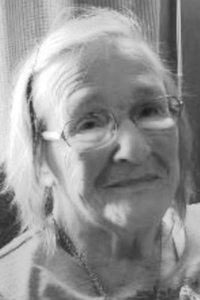 VASSALBORO – Phyllis Marian (Campbell) Dore, 89, of Vassalboro, passed away peacefully at home, in Vassalboro, on Monday, May 16, 2022.
She was a skilled homemaker, a leader among her community peers, a gifted master of fiber arts and a prolific fundraiser for charities throughout her lifetime. A dedicated daughter, wife and mother, she made her homes in Hallowell, Rockland, Connecticut and Vassalboro over her 89 years.
Surviving her are son, Gerald Jr. and his partner Mira Bedo, of Tavernier, Florida; daughter-in-law Diane Dore, of Albuquerque, New Mexico; sons, Robert and his wife Cindy York, of Vassalboro, Richard and his wife Jodi, of Vassalboro; daughter, Peggie Lawrence and her husband Mike, of Fayette; sons, John, of Vassalboro, and William and his wife Tammy, of Chelsea; grandchildren and stepgrands David, Jenny, Beth, Megan, Randy, Nichole, Andy, Danny, Katie, Alexander, Heather, Samantha and Mindy.
Phyllis was predeceased by Jerry, her husband of 60 years, and by son, Stephen.
Friends and family are encouraged to gather for a graveside service on Saturday, June 4, 2022, at 1 p.m., at the Cross Hill Cemetery, in Vassalboro.
To read Phyllis' full obituary, please visit http://www.plummerfh.com.
In lieu of flowers, please consider supporting this group in Phyllis' memory; more information about them is here: https://northernlighthealth.org/Our-System/Home-Care-and-Hospice/About-Us/Ways-To-Give.
JACQUELINE A. HAPWORTH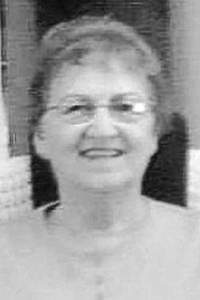 OAKLAND – Jacqueline A. Hapworth, 83, of Oakland, passed away Sunday, May 22, 2022. Jackie was born in Fair­field on Dec­ember 19,1938, the daughter of Alnora B. Ronco (Columbus) and Edward A. Ronco.
Jackie was raised in Fairfield and all her years of school were completed through Fairfield school district.
Jackie was a proud, hardworking dairy farmer for over 30 years on her family farm, Happy Acres Dairy, where she cherished working with her four children, Patti, Cindy, Billy, and Howard; her husband, Ernest, and her grandson, Jason. Jackie and her family were known for always lending a hand to anyone in need of help and for taking in several hardworking farmhands over the years who became like family.
Jackie also enjoyed working for a few years at Gene's Market, in Fairfield Center, meeting some lifelong friends along the way.
Jackie was a very social person who enjoyed meeting friends daily for years for coffee/breakfast. She really enjoyed visiting with family and friends no matter the time of day or night. Jackie also enjoyed sewing, cooking, baking, camping and many more hobbies. When anyone would ask Jackie how come she smiles so much she would always answer with, "I have a lot to smile about." Most of all, Jackie was grateful for the years she was able to spend watching her great-granddaughter, Izabella, grow up.
Jackie cherished each day and loved being surrounded by family and friends and enjoyed having coffee and a chat. She had many friendships over the years and no matter the distance or time between, most lasted a lifetime including the Breakfast Club at Truckers, then Purple Cow, both in Fairfield, and so on.
Jackie loved all dog breeds and had many over the years, but her favorite remained the German Shepherd.
Jackie was predeceased by her parents Alnora B. Ronco and Edward A. Ronco; her husband, William E. Hapworth, Sr.; her daughter-in-law, Dee Hapworth; her sister-in-law, Kathleen Powers; her nephew, Howard Powers; her niece, Renee Powers; her sister-in-law, Alison Roberts; and her lifelong friend, Margaret "Peggy" Crosby.
She is survived by daughters, Patti White, of Fairfield, and her companion, Jim LeClair, and Cindy; her sons, Bill Hapworth, of Fairfield, Howard Hapworth and daughter-in-law, Tara Grignon, of Fairfield; her grandson, Jason White and his spouse, Tammy, and their daughter, Izabella White (Jackie's great-granddaughter); her brother, Edward Ronco and his spouse, Shelley Ronco, of Waterville; her niece, Tara Ronco; and many other cousins, nieces, and nephews.
Per Jackie's request, there will be no funeral services.
Arrangements are in the care of Lawry Brothers Funeral Home, 107 Main St., Fairfield, where memories may be shared, and an online register book signed by visiting http://www.lawrybrothers.com.
In lieu of flowers, please donate to your local animal shelter or German Shepherd Rescue.
DENNIS C. JOHNSON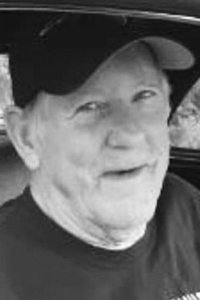 FAIRFIELD – Dennis Charles Johnson, 73, passed away on Tuesday, May 24, 2022, due to COPD and dementia. He was born February 27, 1949, in Ashby, Massa­chusetts, to Clifton E. and Lillian E. (Fagan) Johnson.
Dennis graduated from Ashby High School in 1967, married his high school sweetheart, Linda (Sinclair) Johnson, and they lived, laughed and loved each other for 57 years.
Dennis worked in Weyerhaeuser paper mill, Simon Saw & Steel, but most of his life he did what he loved best, repairing vehicles, and building race engines in his own business, Apollo Foreign Auto Part and Repair.
Dennis loved and was loved by many, especially the many children in his life.
He is survived by his wife, Linda; son, Brent and wife Kimberly; daughter, Lisa and husband Michael; grandchildren; great-grandchildren; and many children in heart; his sister, Eileen and her husband Bob Mason, of Lunenburg, Massachusetts; sister-in-law Cathy Johnson, of West Townsend, Massachusetts; and many nieces and nephews.
He was predeceased by his father and mother; brothers, Gerald, Kevin, Bruce and his wife Norma.
There will be a Celebration of Dennis' Life at the Fairfield United Methodist Church, on Saturday, June 25, 2022, at 1 p.m.
Arrangements are in the care of Lawry Brothers Funeral Home, 107 Main St., Fairfield where memories may be shared, and an online register book signed by visiting http://www.lawrybrothers.com.
In lieu of flowers, donations may be made to the charity of your choice.
DAVID D. GUERRETTE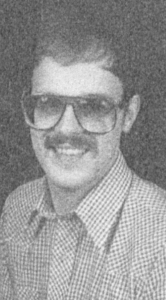 AUGUSTA – David Daniel Guerrette, 63, passed away on Thursday, December 9, 2021, following several years being in a home in Bangor, for advanced dementia. He was born the son of Maurice Guerrette and Doris (Roy) Guerrette, of Frenchville. He was the youngest of five.
He grew up in Frenchville, and attended local grade school there. He attended Wisdom High School, in St. Agatha, and attended Thomas College, in Waterville, graduating with a degree in business management in May 1980.
Following graduation he lived in Skowhegan and worked for Stop 'n Shop as an assistant manager for several months. He moved to Augusta and lived on Pleasant Hill Road for a few years, moving to Glenridge Drive Apartments. His last residence was 9 Penley St., in Augusta, where he lived from June 1988 until June 2013.
He worked for LaVerdiere's Super Drug Stores, in Augusta and Gardiner, as assistant manager for several years. His last employment was with NRF Distributors, in Augusta, for several years as a flooring network manager.
He is survived by his wife of 40 years, Vicki (Peaslee) Guerrette, of Augusta; daughter Jennifer Guerrette, of Fairfield, Connecticut; sister, Lucille Guerrette, of Madawaska; his brother Gerald Guerrette, of Madawaska; and his sister Mary Ann (Guerrette) Bosse, of St. Agatha, and her husband Darrell; one neice, Tina (Bosse), of Maryland and her son Geoffrey; brother-in-law Vaughn W. Peaslee Jr., of Augusta, and his wife Brenda, and their children Ryan Peaslee, of Maine, and Sarah Peaslee, of Florida, and her daughter Madison; and aunt by marriage, Ernestine Peaslee, of Somerville.
He was predeceased by his parents, a sister Madelyn Guerrette, of Canada, where she served as a nun, father-in-law Vaughn W. Peaslee Sr., and mother-in-law Geraldine (Gerry) Peaslee, of Somerville.
A spring memorial service will be held for family members only. June 6, 1944, five naval assault divisions landed on the shores of Normandy, France. An assault of this magnitude has never been seen in the history of mankind. The landings sites were given code names, Utah, Omaha, Gold, Juno and Sword. The operation itself was given the code name, Operation Overlord. There were 7,000 ships with landing craft manned by over 195,000 naval personnel from the eight allied countries. England, Canada and the USA supplied more than 133,000 troops. During this landing 10,300 troops were casualties of war. By the end of June more than 850,000 men and 570,000 tons of supplies and equipment were involved. Also 148,000 vehicles were used.
Allied forces held the western front and the Russians held the Eastern front. All of Europe was involved. This would be the one time in history that all of Europe was united, and race, ethnicity, color went unnoticed. For me it seems so strange that we are united in war but divided in peace. We should have learned something given this great unity.
There are many brave men and women buried on foreign soil. Although this is sad the burial sites are very well maintained, respected and protected. On May 7, 1945, German General Alfred Jodi signed an unconditional surrender at Reims, France. The President of the United States Franklin D. Roosevelt, on a hand written note, gave total authority for Operation Overlord to General Dwight D. Eisenhower, who would eventually become president of the United States.
World War II actually began on September 1, 1939, when Germany invaded Poland. This horrific war lasted until September 2, 1945; claiming hundreds of thousands lives. Two days later September 3, France and Britain declared war on Germany in defense of Poland. World War II became a global war with Japan and Italy joining Germany and the United States eventually joining when things became tough for the now known allies. Democracy and freedom was the theme and the avoidance of world dominance by an evil dictator, Adolf Hitler. However, if it hadn't been for the USA we would be looking at a different world today.
So as you can see by going back in history D-Day and Normandy became famous dates, places and events. Once again we must remember our veterans, especially those who gave it all. The greatest sacrifice given for God, country and family is one's life. I don't believe any soldier, land, sea or air ever intended to die but were prepared to do so if it became necessary. Older Americans have a family member in their past who perished because of events such as D-Day and its aftermath.
Currently we and the world are on very shaky ground and very close to world conflict, again, yet many of our leaders aren't paying attention. Some of us see, remember and worry when we see what is happening in our country and around the world. When you start to count your allies it's time to worry and pay attention to the big picture. If world peace is disrupted again can you count on those around you? Does everyone truly love these United States? Keep freedom in your sights on this D-Day and freedom in your heart. May the good Lord bless and keep you and yours safe and free from another D-Day. God bless America.
Responsible journalism is hard work!
It is also expensive!
If you enjoy reading The Town Line and the good news we bring you each week, would you consider a donation to help us continue the work we're doing?
The Town Line is a 501(c)(3) nonprofit private foundation, and all donations are tax deductible under the Internal Revenue Service code.
To help, please visit our online
donation page
or mail a check payable to
The Town Line, PO Box 89, South China, ME 04358
. Your contribution is appreciated!
https://townline.org/wp-content/uploads/2016/06/TownLineBanner.jpg
0
0
Website Editor
https://townline.org/wp-content/uploads/2016/06/TownLineBanner.jpg
Website Editor
2022-06-01 13:30:42
2022-06-01 13:30:42
OBITUARIES for Thursday, June 2, 2022