OBITUARIES for Thursday, March 10, 2022
JAMES W. FERRONE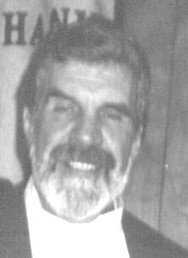 SOUTH CHINA – James W. Ferrone, 77, passed away on Sunday, February 27, 2022, at the Androscoggin Hospice House, in Auburn. Jim was born in Teaneck, New Jersey, on June 9, 1944.
He graduated from New Brunswick Seminary, in New Jersey, and also Trinity Counseling with a masters degree in family counseling. Prior to serving as pastor of the South China Community Church, until his retirement in 2012, he was pastor of the Lebanon Reformed Church, in New Jersey, for 22 years, where he formed a folk choir that performed Godspell throughout the 1970s, in New Jersey and Pennsylvania.
He was an avid collector of trains and all things Christmas, wrote and directed plays, and recently authored a children's book entitled If Jesus Had a Dog. He also owned and operated the Maine-ly Trains shop, in South China.
Jim was predeceased by his mother, Gloria Rusden and a son-in-law, Warren Toyberg.
He is survived by his wife of 28 years, Joan; his children Laurie Toyberg, of Easton,  Pennsylvania, Wendy Beisner and husband Dirk, of Three Bridges, New Jersey, Jim Ferrone and wife Andrea, of Flemington, New Jersey; step-children Camille Castiglia and Mark Kwasneck; and 11 grandchildren.
A celebration of life will be held at a later date.
LAWRENCE M. DODGE II
WATERVILLE – Lawrence M. Dodge II, 87, died at the Oak Grove Nursing Home, in Wa­ter­ville, on Tuesday, February 15, 2022. Law­rence was born on May 5, 1934, in Clinton, the adopted son of the late Glendon E. Dodge and Lottie A. Beach.
He married the late Gloria A. Scott on May 12, 1964, who passed away on February 21, 2015. They had three children.
He was known as the lawn mow man for many years in Waterville. He liked to ride his bike and go fishing.
He is survived by two daughters, Lottie Dodge and her partner Gary Giles, of Vassalboro, and Cheryl Dodge, of Waterville; one son, Lawrence M. Dodge III, of Waterville; two granddaughters, Stacy and her husband Will Gillis, of Winslow, and Mandy and her husband Jordan Lewis, of Vassalboro; one grandson, Dakota A. Benedict, and his father, David Benedict, of Benton; two great-grandsons, Lane and Luke Gillis, of Winslow, and two great-granddaughters, Gabby and Violet Lewis, of Vassalboro; one brother Lawrence E. Dodge and his wife Fay, of Unity; one sister Helen Foulke, of Florida; several nephews, nieces, grandnephews, grandnieces, and cousins.
He was preceded in death by a sister, Martha Stevens, of Pittsfield,
A celebration of life was held at the Fairfield Church of the Nazarene, in Fairfield, on Friday, March 4, 2022.
A spring burial will be in Pittsfield.
In lieu of flowers, please send a donation to Oak Grove Nursing Home Activities, 27 Cool St., Waterville, ME 04901.
HILDA M. RANDALL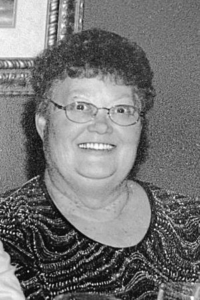 WATERVILLE – Hilda Mary Randall, 74, passed away on Friday, February 18, 2022, following a brief hospital stay. Hilda (Keller) Randall was born on Nov. 4, 1947, in Waterville, to Mr. and Mrs. Hebert Keller.
She grew up in the Palermo area and then moved to Weeks Mills when she married her sweetheart, Leslie Randall Jr. She made her career as a CNA / Med Tech in Kennebec County while raising their two daughters and helping on the family farm.
An instigator of giggles, Hilda always brought a spark of fun wherever she went. Even during tough times she always tried to find the positivity in everything. Her family and friends meant the world to her and the connections they shared ran deep.
Hilda was predeceased by both her parents, Hebert and Ferne Keller; her brother Donald, and sister Hazel McCaslin.
Hilda is survived by her husband of 49 years, Leslie Randall Jr., of Weeks Mills; her daughters, Kimberly Hallee and husband Paul, of Augusta, and Kelley Choate, of Windsor; two grandchildren, Brandon Choate, of Windsor, and Madison Choate and her boyfriend Dustan Simmons, of China; her sister Nancy Saban; brother Dennis Keller and wife Miriam; sister Linda Thompson and husband Shelton, and brother Paul Keller and wife Sandy; many cousins, nieces, nephews, and great nieces and nephews.
A celebration of life is planned for April 2, 2022, at the Palermo Christian Church, located at 322 Branch Mills Rd, Palermo from 1 p.m. to 4 p.m.
In memory of Hilda donations can be made to the Friends of Pemaquid Point Lighthouse, PO Box 367, Damariscotta, ME 04543.
FREDERICK J. BROWN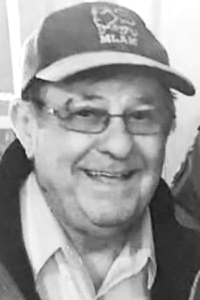 FAIRFIELD – Frederick J. Brown, 81, of Fairfield, passed away from a long-term illness on Saturday, February 26, 2022. Fred was born on February 7, 1941, to John and Helen (Jordan) Brown, of Fairfield.
He graduated from Williams High School (now Messalonskee High School), in Oakland, class of 1960. He then joined the Army for several years before marrying his wife and starting a family. He enjoyed spending time with his two sons and family. He especially enjoyed hearing about all of the hunting and fishing stories from his son Tim and going out and about with his fiancée Irene dining at new places and shopping.
Fred worked at Fred's Coffee, inWaterville, for almost 40 years and can be remembered going on his runs regardless of how deep the snow had gotten or how early and late the days had been. In his spare time, the other place he could be found was in his driveway for hours washing his car by hand and waxing it to "save the paint".
Fred is predeceased by his wife of 30 years, Jennine (Foster) Brown and his parents.
He is survived by his sons, Timothy Brown, of Fairfield, and Todd Brown, of Waterville; fiancée Irene Bilodeau, of Winslow.
A Mass of Christian Burial was held at on Tuesday, March 8, 2022, at Notre Dame Catholic Church, 116 Silver St. in Waterville.
Please visit http://www.VeilleuxFuneralHome.com to share your condolences with Fred's family.
THERESA A. MORISSETTE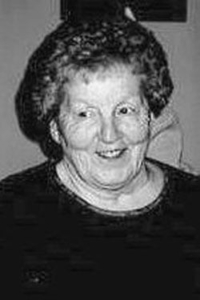 WATERVILLE – Theresa A. Poulin Morissette, 94, passed away on Saturday, February 26, 2022, following a difficult struggle with Alzheimer's. She was born April 3, 1927, the youngest child of Marjo­rique and Georgianna (Quirion) Poulin.
She was a communicant of Corpus Christi Parish, in Waterville/Winslow; her faith was true and strong and a very important part of her life. Theresa was a resident of Winslow her entire life.
Theresa was a 1945 graduate of Winslow High School where she was active in speedball, basketball, volleyball, softball, tennis, orchestra, and junior Red Cross. Terry, as she was known in high school, was a varsity letter recipient. Her ambition was to be a beautician. Theresa was a wonderful dancer, very light on her feet and could certainly keep up with a foot tapping French jig. Prior to her marriage she worked at Woolworth's Department Store, in Waterville, as a counter girl.
On July 4, 1955, she married Fernand "Fritz" Morissette. They were married for 35 years. She was a stay-at-home mom and homemaker. Together she and Fritz enjoyed traveling to the World's Fairs, day trips to the coast and harness horse racing. Fritz passed away November 25, 1990.
Following her husband's death Theresa enjoyed playing bingo at local churches, playing the slots, in Bangor, and especially loved shopping for clothes. She was an exceptional housekeeper and truly believed Little Debbie was the most important food group. Theresa volunteered at the front desk of MaineGeneral Medical Center, Thayer Unit, in Waterville, for over 20 years, well into her 80s. She logged in more than 7,000 hours. Theresa was her granddaughter's personal cheerleader at her sporting events.
She was predeceased by her husband, parents Marjorique and Georgianna; along with her siblings Lorenzo (Germaine), Laurier (Beatrice), Sr. Irene, Sr. Rosalie and Ida Poulin.
Theresa leaves behind her daughter, Anne and her husband John Woodside with whom she made her home with for 22 years, prior to her admission to Bedside Manor. It was a privilege to live in a multigenerational household. It was with John's loving care and selflessness that she was able to remain in her home until her disease made it unsafe.
She also leaves behind her granddaughter, Allison and her husband Adam Puiia, along with two great-grandchildren, Lydia and Oliver; nieces and nephews Elaine Boutin, Jean (Bob) Kornmann, Michael Poulin, Cindy (Karl) Drechsler, Kevin (Jennifer) Poulin and Peter (Marge) Morissette; many great-nieces and nephews; and cousins.
A Mass of Christian Burial was held Wednesday, March 9, at 10 a.m., at Notre Dame Church, Silver Street, in Waterville.
Arrangements are under the care and direction of Veilleux and Redington Funeral Home. http://www.veilleuxandredingtonFH.com.
JOHN D. FORTIN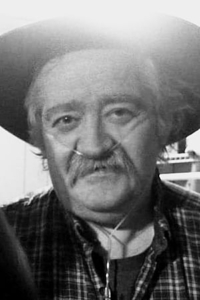 WINSLOW – John David Fortin, 66, passed away on March 1, 2022, at Central Maine Medical Center, in Lewiston. He was born in Waterville on September 22, 1955, the son of Leo and Luella Fortin, of Fairfield, where he grew up and was educated.
John was a lifelong farmer who was a devoted horseman, an avid fisherman, gun enthusiast, and loved to hunt with his children.
Horses were more important to John than anything. In his youth he extensively showed his Arabian horses in Maine, New Hampshire, Massachusetts, Rhode Island, and Nova Scotia. He showed over 30 Arabian horses. John raised and showed his horses from the very beginning, and he was very proud of the multiple ribbons he won at the Eastern States competitions, in Massachusetts. He scored high honors in his riding in Nova Scotia, competed and placed in a 50-mile trail ride, and continued his passion for horses driving and raising Belgians.
John worked at Acadia National Park and was known as the carriage man in Old Orchard Beach where he drove his prize pair of Belgians for several years.
He was predeceased by his parents; his infant daughter, Danielle; his son, Lucas Fortin; and his brothers, Leo Fortin, Jr., and Jerald Fortin.
John had a lot of family including his son, Nicklas and his fiancée, Rebecca, and his children, Kelsey, Wyatt, Blair, and Spencer; his son, Benjamin and his spouse, Amy, and their children, Addison and Hayden; his daughter, Heather Flewelling and her husband, Colin Greenan; Lucas's children, Liem and Amber; his adopted daughter, Rosa, who he shared a home with and who cared for him until the very last moment, with her partner, Guy; his grandchildren, Nevaeh, Addison, Emma, Mackinzy; his great-granddaughter, Oaklynn; his sister, Mary Puls and her husband, James, of Walpole, New Hampshire; his sister, Linda Lewis and her husband, Ronald, of Cornville; his sisters-in-law, Gale Quimby and Rita Fortin; his nephew, Christopher Tupper, of Cornville, and Kevin Quimby, of Fairfield, who he also considered a nephew; several nieces and nephews.
A celebration of John's life was held on Wednesday, March 9, at Lawry Brothers Funeral Home, 107 Main Street, Fairfield.
Arrangements are in the care of Lawry Brothers Funeral Home, 107 Main St., Fairfield where memories may be shared, and an online register book signed by visiting http://www.familyfirstfuneralhomes.com
WILLIAM J. ROYER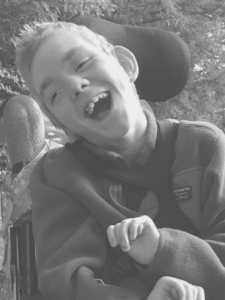 AUGUSTA – William Joseph Royer, 12 of Augusta passed away peacefully at home on March 6, 2022. He was born on April 2, 2009, to Paul Royer and to Brittany Parmenter.
William enjoyed socializing at school, playing with his siblings, and hanging out with his nurse and best friend Dave Daigle. William was the apple of his father's eye, there is no love on earth greater than that of a father for his son.
William was a beautiful soul with a smile that could melt even the coldest of hearts, and a laugh that brightened even the worst of days.William also enjoyed basketball and going on walks with his stepmother, that they called adventures. William's stepmother secured her own special place in his heart by her love and care.
He was predeceased by his aunt, Bonnie Royer.
Survivors include his father Paul Royer, his mother Brittany Parmenter and his stepmother Moniqua Dube; his sisters, Sophia and Iris; brothers, Hank and Oliver; his grandparents, Betty and Paul Douin and Heather and Rick Veilleux.
A celebration of life will be held on Saturday, March 19, from 5 – 8 p.m., at the Buker Community Center, 22 Armory Street, Augusta.
In lieu of flowers please feel free to donate to RMHC and or Barbara Bush Children's Hospital.
OTHERS
WARREN C. SHAY
SKOWHEGAN – Warren Cunningham Shay, 72, died on Monday, February 21, 2022, while snorkeling with his family in the Galapagos Islands. He would have celebrated his 73rd birthday eight days later on March 1, 2022. The son of the late Robert and Esther Shay, Warren was born in Charlottesville, Virginia, and spent his childhood growing up in Orono, where his father was a professor.
An avid outdoorsman, he also was a pillar of the community, family man and wonderful storyteller.
The family moved to Scarsdale, New York, in 1960, where his mother had grown up, graduating from Scarsdale High School in 1967. He attended the University of Maine, where he met his future wife, Jeanne Fortin, played varsity tennis, captaining the team his senior year, and in 1971 graduated Phi Beta Kappa. That summer Jeanne and Warren were married in Waterville, Jeanne's hometown. The couple returned to Maine after three years in Boston, where Warren earned his law degree at Boston University.
He soon joined the law firm that became Perkins, Townsend & Shay, in Skowhegan. Warren's qualities of honesty and forthrightness as a lawyer were greatly valued as he became involved in Skowhegan's civic life. Warren was elected selectman in 1982 and chaired the select board from 1984 to 1994. Throughout his life he served on the boards of many Skowhegan organizations including the Skowhegan Savings Bank, the Lake George Regional Park, Bloomfield Academy, the Skowhegan Rotary, the Somerset Woods trust and was a supporter of Main Street Skowhegan.
In addition to his private clients, Warren served as the town attorney for Skowhegan and the county attorney for Somerset County and was a member of the Board of Governors of the Maine State Bar Association. As a true country lawyer Warren handled a wide range of legal cases, including commercial disputes, personal injury and criminal cases. However, his favorite cases were timber trespass disputes, an important area of law in this part of Maine.
While his legal and community work was important, Warren's greatest joy came from his wife Jeanne and their children, Anthony and Laura. Warren enjoyed watching them play sports from grade school through college, and after as Laura's rugby career continued with Beantown RFC, Boston's premier woman's rugby club. Perhaps most of all he enjoyed being outdoors in nature.
He and his friend, Barry Norling, would hike most weekends in the mountains of Western Maine and New Hampshire, and when there was snow, they would cross country ski. He also was an active kayaker, running white water in Maine's great rivers when he was younger, and in the waters around Mt. Desert near the Shay family summer house on Oak Point, in Trenton. During the summer at Oak Point he and his family loved to hike the mountains of Mt. Desert, play tennis and golf, often with his brothers, Bob and Steve and their families, as well as with his Cunningham cousins.
There were always lively multi-family dinners with family and Oak Point neighbors and quiet times reading in the sun on the deck while enjoying the beautiful views over Western Bay. Warren and Jeanne were also active travelers, which began with a six-week honeymoon in Europe. They visited numerous national parks and went to Club Med with Anthony and Laura when they were younger. They also frequently returned to Europe recently taking multi-day hiking trips around Mt. Blanc and on country trails in Scotland with family and friends.
Beyond his many accomplishments, Warren will best be remembered by his family and many friends for his great sense of humor, his way with people, his "can do" approach to life and his patience and generosity.
Warren is survived by Jeanne, his wife of 50 years; his son, Anthony, his wife, Kat and their daughter, Athena of Hartsdale, New York; his daughter Laura, of Brookline, Massachusetts; his brothers Bob and his wife Missy, of Watertown, Massachusetts, and Stephen and his wife, Wendy Weiss, of Cambridge, Massachusetts, as well as by his five nieces and nephews.
A memorial service for Warren will be held at a to be announced later date.
In lieu of flowers the family would appreciate it if you would make donations in Warren's name to either Lake George Regional Park online at: https://lakegeorgepark.org/donate/ or by check to Lake George Regional Park, P.O. Box 896, Skowhegan, ME 04976; The Warren C. and Jeanne F. Shay Scholarship, online at our.umaine.edu/shay or by check, payable to the University of Maine Foundation, Two Alumni Place, Orono, ME 04469.
Responsible journalism is hard work!
It is also expensive!
If you enjoy reading The Town Line and the good news we bring you each week, would you consider a donation to help us continue the work we're doing?
The Town Line is a 501(c)(3) nonprofit private foundation, and all donations are tax deductible under the Internal Revenue Service code.
To help, please visit our online
donation page
or mail a check payable to
The Town Line, PO Box 89, South China, ME 04358
. Your contribution is appreciated!
https://townline.org/wp-content/uploads/2016/06/TownLineBanner.jpg
0
0
Website Editor
https://townline.org/wp-content/uploads/2016/06/TownLineBanner.jpg
Website Editor
2022-03-09 13:28:13
2022-03-09 13:28:13
OBITUARIES for Thursday, March 10, 2022