OBITUARIES for Thursday, March 11, 2021
PAULA M. FISHER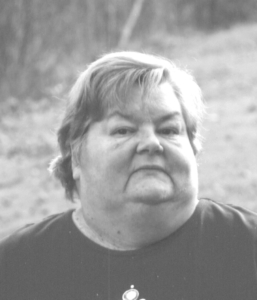 WATERVILLE – Paula M. Vashon Fisher, 65, passed away on Friday, February 12, 2021, at Eastern Maine Medical Center, in Bangor, following a brief illness. Paula was born on March 29, 1955, the daughter of Armand and Adeline Vashon.
She graduated from Waterville High School in 1973. She then attended Kennebec Valley Community College, in Fairfield, graduating as a Certified Nurses Assistant. She worked at Oak Grove Center, Mount St. Joseph and Northern Light Inland Hospital, all in Waterville, and the St. John Food Pantry, in Winslow.
Paula loved playing cards with friends.
Paula was married to Darrell Fisher for 35 years. They had many happy years together.
Paula was predeceased by her parents, Armand and Adeline Vashon, and her younger brother, Peter Vashon.
She is survived by her siblings, Michael and Susan Vashon, of Vassalboro, Norman and Sherry Vashon, Claire Young, Estelle and David Bucknam; sisters-in-law Janet Vashon, Sharon Clement, Cecile Goodno and Darlene Fisher; brothers-in-law Conrad and Joanne Fisher, and Lionel and Linda Fisher; aunts, uncles, cousins, nieces and nephews.
A celebration of life will be held later this spring.
Arrangements were under the direction and care of Dan and Scott's Cremation and Funeral Service, 445 Waterville Rd., Skowhegan, ME 04976.
In lieu of flowers, memorial donations may be made to the St. John Food Pantry, 26 Monument St., Winslow, ME 04901.
CLARENCE W. HANNAN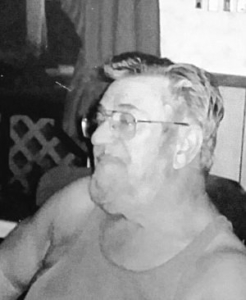 SOUTH CHINA – Clarence W. "Sonny" Hannan, 75, of South China passed away at his home on Monday, February 22, 2021.
Sonny retired from Huhtamaki, in Waterville, after 37 years.
He enjoyed hunting, fishing, gardening, camping with friends and family, spending time with his children, grandchildren, great-grandchildren, chihuahua Sweetie and close friends Dennis McKenney and Joe Pilsbury.
He is survived by his wife of 55 years, Elaine; son Todd, of South China; daughter Tina and husband Daniel, of South China; grandchildren Stephen and Jenn, Elizabeth and JJ, Ashlie and Brian; great-grandchildren Jayden, Melodie, Rylee and Scarlett; sisters Genevieve Bulmer, Viola Fuller, Betty Stratton; sister-in-law Gloria Russell; and several nieces and nephews.
He was predeceased by his parents Jake and Anna Hannan; his sisters Ruth Hannan, Roberta Warner, brother Buddy Russell; and grandson Dennis Quigley.
In lieu of flowers, memorial donations may be made to Avian Haven Rehabilitation Center, 418 North Palermo Rd., Freedom, ME 04941.
FREEMAN A. HIGGINS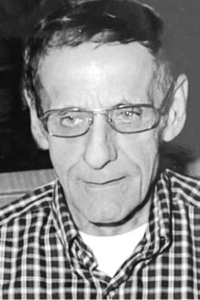 ALBION – Freeman Arthur Higgins, 72, passed away Wednesday, February 24, 2021, at his home. in Albion. He was born September 11, 1947, in Waterville, the son of Clarence G. and Laura (Rowe) Higgins.
He graduated from Besse High School , in Albion, in 1966. In 1968, he married Rebecca Piper, in Albion. He was a veteran who proudly served his country in the United States Army during the Vietnam War until his honorable discharge. He was employed for many years as a mechanic at Lee Brothers, Inc., in Albion. He was a member of Mason's Central Lodge #45 and enjoyed gardening and woodworking.
Freeman is survived by his wife of 53 years, Rebecca (Piper) Higgins, of Albion; two sons, Lance Higgins and wife Valerie, and Adam Higgins and wife Melissa, all of Albion; two granddaughters, Abigail Higgins and Hannah Higgins, both of Albion; five brothers, Winston Higgins and wife Rebecca, and Clayton "Joe" Higgins and wife Geraldine, all of Albion, Wayne Higgins and wife Elaine, of Fairfield, Jeff Higgins and wife Raye, of Smithfield, Ronald Higgins and wife Linda, of Portland; three sisters-in-law, Wanda Boivin, of Clinton, Sharon McPhail, of Belgrade, Linda Weeks and husband Robert, of Fairfield.
He was predeceased by his parents and bothers, Clyde, Mike, and Clifton.
A Celebration of Life will be held at a later date at the convenience of the family.
Arrangements under the direction and care of Dan and Scott's Cremation and Funeral Service, 4445 Waterville Road, Skowhegan, Maine, 04976.
In lieu of flowers, friends wishing may make donations in Freeman's memory to Veterans Voluntary Services, c/o Robert Weeks, 22 Savage Street, Fairfield, ME 04937.
SHIRLEY E. IBBITSON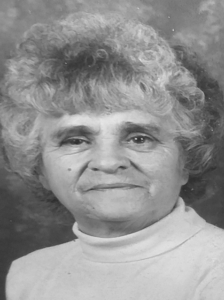 VASSALBORO – Shirley "Mimmy" Ibbitson, 95, passed peacefully Thursday, February 25, 2021. She was born May 1, 1925.
She was a 1945 graduate of Whitman-Hanson Regional High School. After graduating, Shirley met and married the love of her life, Howard, on December 18, 1948. They left Hanson, Massachusetts, to reside in Vassalboro where she worked as a bookkeeper at the Vassalboro Woolen Mill. Later Shirley worked for the Gables House and also as a chambermaid at Howard Johnson's.
After retiring, she and Howard traveled across the United States, always returning to Maine for the summers to be spent in their camp. Howard, with help from the family, built a modest camp at the top of their property so that they could look over their family, or what the kids referred to as "scooping it out".
Shirley enjoyed knitting, painting, puzzles, sewing and her animals. She and Howard always had a dog, most recent one being a rescue named Bo, referred to as the Big Black Dog, and although she was unable to pick him up, she loved her guinea pig Sandy. Sadly Shirley had to make the decision to lay Bo to rest in January and Sandy has gone to live out his remaining days with a close family friend.
At one time she attended Pins and Needles at the old St. Bridget's Church, in Vassalboro, and enjoyed field trips with the Muskie Center, in Waterville, when she was able to go. Shirley loved to go. It didn't matter where, as long as she was in the car. Russell would often bring her to town whether it was for her shopping, a ride around the lake, or just an errand that he may have. She looked forward to breakfasts with Matthew, Cathy and the girls and she also looked forward to her weekly trip to the Winslow VFW with Paul and Lisa, where she was a lifetime member and also part of the Women's Auxiliary. She was always greeted by the regulars as she was escorted in to have her one "toddy" made by her favorite bartender Peter, with whom she formed a special bond with and would exchange trinkets and gifts.
Shirley also loved her yearly trips with Bimp to Cabbage Island, a tradition that Crystal was able to continue for a few more years. Even though the trips had to end for Shirley due to her ailing legs, Crystal substituted them for Girlz Dayz and Ladies Lunches, a new tradition that Shirley loved just as much. Casey will always be able to cherish the last two trips to the ocean with her Mim.
There was no way that she was going to leave her home and for the last nine years, her family has made sure of it. Although her declining health, Shirley made her own meals and kept her home up until her last days, with some extra help.
Shirley was predeceased by her husband of 63 years, Howard, her only daughter Cindy Douglass, and daughter-in-law Belinda Ibbitson.
She is survived by her four sons, Russell, Paul and wife Lisa, both of Vassalboro, Mickey and wife Tina, of Waterville, and Tommy and companion Crystal, of Lebanon; her first granddaughter Crystal and husband Ed Drake, of Vassalboro, Misty and husband Fernando Barrios, of San Diego, California, Jenna Poulin and husband Adam, of Whitefield, Brittney, of Winslow, and Shari and husband John Bryant; of Caanan; great-grandchildren. Casey Starratt and companion Roy Prue, of Gardiner, Matthew Starratt and companion Cathy Batchelder, of South China, Nicholas Olivera, of Miami, Florida, Kai Barrios, of San Diego, California, Paislee Poulin, of Whitefield (who is going to be a big sister to a new little), Devon and Justin Brown, both of Portland; great-great-grandchildren. Milayna and Letty Starratt, children of Matthew and Cathy.
There will be no funeral at this time. A burial and celebration will be later in the spring.
SAMUEL A. BARTLETT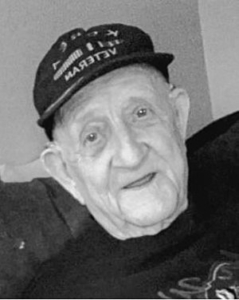 WHITEFIELD – Samuel A. Bartlett, 89, of Mills Road, died Thursday, February 25, 2021, at V.A. Maine Healthcare Hospital at Togus, following a brief illness. He was born in Somerville, on July 7, 1931, the son of Samuel L.A. Bartlett and Grace (Jones) Bartlett.
Mr. Bartlett served honorably in the U.S. Army during the Korean War.
Prior to his retirement, he was employed as a salesman and mechanic at Bartlett's Auto Sales for several years.
He enjoyed hunting and spending time with his family.
He was predeceased by his parents, three brothers and two sisters.
Surviving are two sons, Samuel L. Bartlett and Kenneth Bartlett, both of Whitefield; three grandchildren; four great-grandchildren and several nieces and nephews.
Arrangements are under the care of Plummer Funeral Home, 983 Ridge Road, Windsor, Maine.
A graveside service, with military honors, will be held at 1 p.m., Friday, March 12, 2021, at Maine Veterans Memorial Cemetery, 163 Mt. Vernon Road, Augusta, Maine.
Condolences, stories and photos may be shared at http://www.plummerfh.com.
GEORGE JOSEPH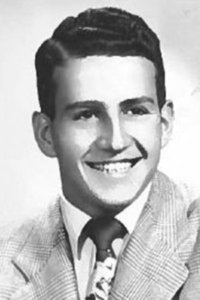 WATERVILLE – George "Tony" Joseph, 89, of Waterville, passed away on Thursday, February 25, 2021, at the Alfond Center for Health, in Augusta. Tony was born on February 1, 1932, the youngest son of David and Tamamie (Karem) Joseph. He was one of 22 siblings.
Tony was raised at the Head of Falls and Front Street, in Waterville. He graduated from Waterville Senior High School in 1950. He was active in sports excelling in football, basketball, and baseball. Tony was a proud participant on the 1949 state champion basketball team. He also was vice president of the class of 1950.
Tony joined the U.S. Air Force shortly after graduation from high school. Upon his return from serving time in the Korean War he attended and graduated from Thomas College, in Waterville, on a GI bill, with an associate degree, in 1957. While in the Air Force he received many honors, the Korean Service Medal, National Defense Service Medal, United Nations Service Medal and the Good Conduct Medal.
After graduating from Thomas, he worked at Joseph's Billiard Academy, he opened Tony's Italians on the rotary, and then enjoyed a career at the post office, all in Waterville.
Tony was active socially. He was a member of the Elks Lodge #905, Bouque-Lanigan American Legion Post #5, and the Lebanon Youth Society, all in Waterville. Tony loved the family camp on China Lake, where there are so many memories from family reunions, weddings, christenings, and class reunions. Anything to do with family usually started at China. Tony was the "draw" and had so many stories to tell.
Tony was an avid sports fan. He followed his children's and grandchildren's sports teams, always supporting and cheering them on. He also followed and loved the New York Yankees and Notre Dame University. He enjoyed playing cards with friends and family. He was drawn to the water and enjoyed trips to the coast.
Tony was predeceased by his brothers, Joe Dave, Elias, James, Alfred, Naseeb, John and Phillip; brother-in-law, Douglas Day; sisters, Lena Fotter, Julia Campion, Selma Thompson, Celia John, Madeline Joseph, and Marianne Perry.
Tony is survived by his wife, Joyce (Day), to whom he was married to just one month shy of 69 years; his children Ricky and his wife Cindy, of Decatur, Illinois, and their daughters, Caitlin Pellitier and husband Zach, of Sierra Vista, Arizona, and Antonia Joseph, of Boise, Idaho; daughter, Lisa Joseph, of Maine; son, Kevin Joseph, of Waterville, and his son Tyler Joseph, of Portland, and daughter Kayla Joseph, of St. Thomas, USVI; sister, Josie Laflay, of Virginia; sister-in-law, Lolita Day; many nieces and nephews.
A memorial Mass and celebration of his life will be held at a later date.
Arrangements are under the direction and care of Gallant Funeral Home, 10 Elm St., Waterville.
An online guestbook may be signed, condolences and memories shared at http://www.gallantfh.com/.
Tony was proud of his lifelong church. He was schooled there until he moved to junior high. He was the son of parents who were part of the building of the church and lifelong communicant.
Donations may be made to St. Joseph's Maronite Church, 3 Appleton St., Waterville, ME 04901.
GAIL NOBLE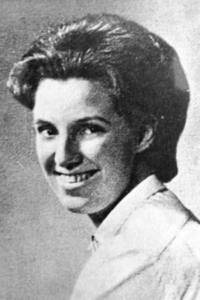 CHINA – Gail Noble, 75, passed away on Sunday, February 28, 2021. She was born August 3, 1945, the daughter of Elden and Myrtle Pullen.
She grew up in Sidney and graduated from Cony High School, in Augusta, in 1964. Soon after she married and had three children. She worked various jobs and owned and operated Our Place restaurant for 14 years with daughter Julie. She enjoyed gardening cooking hooking rugs friends family. Gail loved her dog Lu Lu Belle.
Gail was predeceased by both parents, Elden and Myrtle Pullen; sister and brother-in-law Ethel and Cecil Phair, brother George, and granddaughter Alyssa Savage.
She is survived by son Phillip Mckenney; daughter Naomi Savage and daughter Julie Mckenney; son-in- law Billy Mayberry; grandchildren and great- grandchildren.
No services were requested.
ELIZABETH J. CUNNINGHAM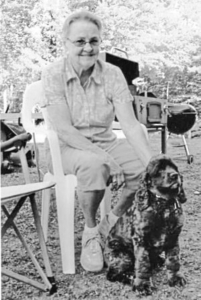 WINDSOR – Elizabeth "Betty" Joan Cunningham, 76, of Windsor, passed away on Sunday, February 28, 2021, following a long illness. She was born in Waterville on August 13, 1944, the daughter of Harold Glen Dale and Helena Davenport Tibbetts.
She lived in South China as a child and attended Erskine Academy, in South China. She worked for the state of Maine and retired from AMHI after 25 years.
Betty loved to sew and made most of her children's clothes. She made matching Easter dresses for her three daughters and many shirts for her son. She also made several wedding dresses and brides-maid dresses for her children and other family members. Betty was truly a master seamstress. She began quilting over the past 20 years and made countless quilts for her children, grandchildren and great-grandchildren. She participated in local craft fairs for years with many repeat customers who were always looking for her to be there.
Betty was an avid gardener and passed her love for this to her children. Her favorite flower was the yellow rose. She loved to go camping with her husband and family and was part of the Good Sam Club. She loved to travel to Tennessee and Florida and the Great Smokey Mountains were her favorite destination. She also enjoyed going to Dollywood and listening to gospel music.
Betty was predeceased by her husband, Clinton and her brothers, Sherwood and Ronald Dale.
She is survived by her son, Ronald Peaslee and his wife Rhonda, of Windsor; her daughters, Judith Eugley and her husband Raymond, of Windsor, Jessica Gunning and her husband Mark, of Old Town, and Julie Ferguson and her husband Mike, of Sandy River Plantation; her sister, Beverly Dale, of Augusta; her grandchildren Raymond, II, Joshua and Richard Eugley, Ronald Peaslee, Jr. Zachariah Peaslee, Sharon Gunning and Hank Gunning; and her great-grandchildren, Kassidy and Silas Eugley and Vada-Leigh Yvette Peaslee; and was looking forward to the arrival of another great-grandchild in August.
A celebration of life will be held at her residence, 171 Legion Park Road, in Windsor, Saturday, May 22, at 11 a.m., with a luncheon to follow.
Arrangements are in the care of Knowlton and Hewins Funeral Home, One Church Street Augusta, ME.
Memories and condolences may be shared with the family on the obituary page of the funeral home website at http://www.familyfirstfuneralhomes.com
Those who would like to honor Betty can donate to Christian Life Fellowship, 1158 Eastern Ave., Chelsea, ME 04330.
MARISA A. GRIFFIN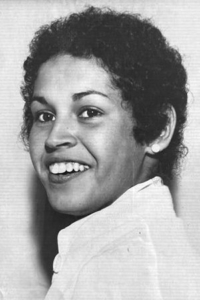 WATERVILLE – Marisa A. Griffin, 64, of Waterville, died unexpectedly, on Sunday February 28, 2021. She was born on March 20, 1956, in Fairfield, the daughter of Ross and Marguerite Griffin.
She was raised in Waterville and educated in the Waterville school system. Over the years, Marisa enjoyed working for her father in his asphalt paving company, The Maine Dept. of Transportation, and eventually the health care field where she found work at local nursing home facilities providing care and comfort to others.
Marisa was a person that was known for her outgoing and playful personality. She could make anyone laugh and had a great sense of humor! She loved to go out and socialize. She participated in dance classes, and enjoyed listening to music and singing to the radio. Marisa also liked to cook and this was one of the ways she showed her love to people. She enjoyed travel and had opportunities to visit France and Sweden.
Marisa lived out of state in Colorado and New Hampshire for a number of years after graduating from high school. She eventually moved back to Maine to be closer to her family and raise her children.
At some point, Marisa's health began to decline and took her away from many of the things that she loved doing. However, during the last few years of her life, Marisa found great enjoyment in her five grandchildren. She will always be remembered for being "Grammy Marisa", her generosity and for her ability to make people find laughter and humor where others could not.
Marisa was predeceased by her mother, Marguerite Griffin and father Ross Griffin Sr., infant son, Marion Benoit, and her sisters, Marjorie Chase and Marguerite Bickford.
She is survived by her daughter, Sarah Albert, husband Jeff Albert and their four children, Joseph, Anna, Elizabeth and David Albert, of Wayne; son, Damien Benoit and wife Becka Benoit and their daughter, Anaya Benoit, of Waterboro; siblings, Mary Chase and Ross Griffin, of Waterville; nieces and nephews, Jeri Hume-Cole, Chris Cole, and Christian Trott, of Waterville, and Bobby Young, of Portland. Marisa is also survived by extended family members including many cousins.
A spring burial will take place at the Maplewood Cemetery, in Fairfield, with a date to be determined.
In lieu of flowers, donations can be made to the High Hopes Club House, 26 College Ave., Waterville, ME 04901.
BEVERLY J. RICHARD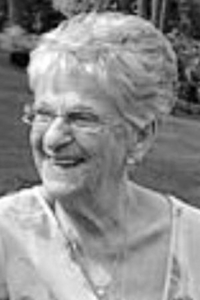 OAKLAND – Beverly Jean Richard, 86, passed away peacefully, on Monday, March 1, 2021, at home. She was born on March 28, 1934, in Hallowell, the daughter of Adjutor Pare and Alma Childs.
She graduated from Hallowell High School class of 1952. She married Leon Omer Richard, on February 12, 1955. Beverly and Leon resided in Vassalboro, where they raised their six children.
Beverly was a caregiver to many. After she raised her children she went back to school. She graduated from Kennebec Valley Technical College, in Fairfield, in 1982, as a medical assistant. She worked for Dr. J. Stephen Anderson for many years.
She loved making a difference for people in need. She enjoyed working at Levine's Department Store, in Waterville, during the holidays. Beverly was a remarkable woman, who took great pride in her role as a nurturing wife, mother, grandmother "Mimi" and great-grandmother. She loved her husband, six children, 11 grandchildren, four great-grandchildren, wholeheartedly and unconditionally. She could often be heard saying "I love you" to each of them, and she gave the gift of many hugs.
She was very proud of her family and loved to be surrounded by them whenever she could be. Next to her family, Beverly loved sports. She so enjoyed watching the Red Sox, Bruins, and the New England Patriots.
Beverly's love for her family and life, as well as her strength and her selflessness were inspiration to all who knew her. She was a strong woman who "loved all ways, always", and will forever be admired and cherished.
She will be sorely missed, but her infinite love and her legacy will live on, through her loving family.
She is survived by her six children, Pam Jacques and husband Joe, of Rotonda West, Florida, Ammie Breton and her husband Alan, of Oakland, Tammie Richard and her sweetheart Tim Warren, of Smithfield, Leon Richard and wife Liezl, of Nikiski, Alaska, Carla Caron and husband Keith, of Winslow, Gene Richard and wife Alicia, of Rome; sister Patricia Chase and husband Walter, of Lewiston; sister-in-law Emily Loiselle and husband Leo, of Fort Myers, Florida, sister-in-law Maureen Richard, of Camden; grandchildren, Brian, Kelly, Jeffery, Jessica, Ashley, Casey, Derek, Justin, Jacey, Louise and Leon; great-grandchildren, Brian-Alan, Anthony, Bailey and Kannon.
She was preceded in death by her parents, Adjutor Pare and Alma Cain; sister Edith (Bunny) Shirley; and many nieces and nephews.
A Mass of Christian Burial and celebration of her life will be held at a later date.
An online guestbook may be signed and memories shared at: http://www.familyfirstfuneralhomes.com.
Arrangements are by Lawry Brothers Funeral Home, 107 Maine Street, Fairfield.
Responsible journalism is hard work!
It is also expensive!
If you enjoy reading The Town Line and the good news we bring you each week, would you consider a donation to help us continue the work we're doing?
The Town Line is a 501(c)(3) nonprofit private foundation, and all donations are tax deductible under the Internal Revenue Service code.
To help, please visit our online
donation page
or mail a check payable to
The Town Line, PO Box 89, South China, ME 04358
. Your contribution is appreciated!
https://townline.org/wp-content/uploads/2016/06/TownLineBanner.jpg
0
0
Website Editor
https://townline.org/wp-content/uploads/2016/06/TownLineBanner.jpg
Website Editor
2021-03-10 12:45:10
2021-03-10 12:45:37
OBITUARIES for Thursday, March 11, 2021