OBITUARIES for Thursday, March 16, 2023
WILLIAM R. COTTER

CONCORD, Massachusetts – William "Bill" Reckling Cotter, 87, died peacefully at his Concord home on his 87th birthday, Thursday, March 9, 2023. Bill was born on March 9, 1936, in Detroit, Michigan, the son of Fred J. and Esther (Reckling) Cotter, and lived with his older brother, Fred C., near a large extended family.

Bill and his family moved to Tarrytown, New York, when he was in sixth grade and he graduated from Washington Irving High School there.

He went on to Harvard College, where he was president of the Harvard Democratic Club. In 1956, while serving in that role, he recruited student volunteers at the request of the chairman of Massachusetts Students for (Adlai) Stevenson, Linda Kester, a student at Wellesley College. As Bill was fond of saying, Linda was his boss. They became friends and later, began dating. In 1958, Bill graduated with high honors from Harvard College and went on to Harvard Law School.

Linda and Bill were married in 1959 at the Kester family home in New York and moved to Cambridge, Massachusetts, where Linda earned her master's degree in teaching at the Harvard School of Education while Bill finished at Harvard Law School, graduating with honors in 1961. Bill and Linda enjoyed 61 years of true partnership, deep friendship, and love until Linda's death, two years ago.

Bill had an extremely interesting professional life, including as clerk to a federal judge, as an assistant attorney general in Kaduna, Nigeria, as the Ford Foundation representative in Bogotá, Colombia, as a White House Fellow, as president of the African-American Institute in New York City, New York, and as president of the Oak Foundation, in Boston, Massachusetts.

However, the professional role he treasured most was as the longest-serving president of Colby College, in Waterville, from 1979-2000.

In addition to his role as lead administrator and fundraiser, he also taught a course called "Law and Social Change," and became a dedicated and skilled teacher. He carried this deep love of teaching through the rest of his life. An unusual college president without a Ph.D., during his time as president, he was pleased to receive five honorary degrees. He was especially proud of his work at Colby to strengthen its national academic reputation, build its endowment, and make it a more inclusive community.

In addition to his professional pursuits, Bill was an active volunteer, including serving as treasurer of the Phillips Brooks House at Harvard, chairman of the Oyster Bay (New York) Library Board, chairman of the Board of Maine Public Broadcasting, treasurer of the Massachusetts Historical Society, and as a life trustee at Colby College.

Bill was an accomplished and respected leader in his professional career, but also was a truly beloved father and grandfather. He always made time for his family, despite his busy professional career. He prioritized coming home for dinner and loved to take the family to North Street Dairy Cone for homemade mocha chip afterwards.

Bill lived for his last three years undergoing treatment for metastatic prostate cancer, a fact that that was not evident to most people until last summer, when treatments lost their efficacy and his strength and vigor began to decline. Bill exercised daily and until May of last year, walked five miles per day. While his physical strength was greatly diminished, his mental capacity and speaking ability were not. Bill taught his final Supreme Court class over Zoom on February 14, just three weeks before his death.

In his final days of life, Bill spent time with his children, grandchildren, and close friends at Newbury Court, a true community for him.

Bill was predeceased by his wife, Linda; his daughter, Deborah; and his brother, Fred.

He leaves behind his son David, of San Diego, California; his daughter, Elizabeth and husband Michael Schlax, of Yarmouth; and his granddaughters Elena and Jillian Schlax; his sisters-in-law, Marjorie Smith, of Durham, New Hampshire, and Gai Cotter, of Novi, Michigan, and their families; as well as countless other relatives.

Bill will be laid to rest next to his wife and daughter in Concord, Massachusetts. A memorial gathering will be held in the spring.

To share a remembrance or to offer a condolence in Bill's online guestbook, please visit http://www.DeeFuneralHome.com.

In lieu of flowers, please consider making a donation in Bill's memory to Colby College or a charity of your choice
DAWN P. BURNHAM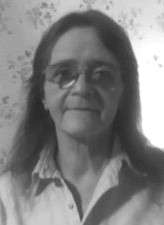 ROME – Dawn P. (Rodgers) Burnham, 62, passed peacefully at home, following a long illness, on Tuesday, February 28, 2023. She was born in Augusta on February 16, 1961.
Dawn enjoyed fishing, boating and spending time with family and friends. She loved being a nanny to her three grandchildren and cherished them.
Dawn was predeceased by her parents and stepfather of Belgrade; and a sister Lois Rodgers of Belgrade.
She is survived by her husband Michael L. Burnham, of Rome; a son Lucas Burnham, of Rome; brother and sister-in-law Jim and Cecelia Rodgers, of Whitefield; sister-in-law Sandra Mitchell, of Rome; three grandchildren, Natalia and Alexis Burnham, and Daymein Burnham, all of Rome.
A Celebration of Life will be held at a later date.
MARY ELLEN BEAULIEU
WINSLOW – Mary Ellen (Veneziano) Beaulieu, 82, of Winslow, passed away on Wednesday, March 1, 2023, of natural causes, following a brief stay at the Oak Grove Center, in Waterville. Mary Ellen was born in Madison on November 17, 1940, to Julian and Mary Veneziano.
She attended Madison public schools where she met dear, life-long friends, especially Patricia Antonuccio and Pamela Messier.
Following high school, she attended beauty school in Portland, then returned to Madison and married Leo Beaulieu in January 1963. The couple was married for 29 years and had three children, Dana, Michael, and Sally, whom they raised in Anson.
Mary Ellen opened her own beauty shop in her home and provided service to her many long-term clients for 30 years until she moved to Winslow in 1997 to be with her significant other of 26 years, Ronald Gilbert. She then worked in the kitchen of the Oak Grove Center,, in Waterville, for five years.
Mary Ellen enjoyed reading, traveling, playing cards, being in the sun, and tennis. She cherished her time with friends, particularly Beanie Richardson and Sylvia Corson. She looked forward to gatherings with her Veneziano cousins, especially her travel and card game partner, Sara Sylvester, with whom she remained close throughout her life.
Mary Ellen was predeceased by her father, Julian, mother, Mary; sister, Betty; husband Leo; and son, Dana.
She is survived by her partner, Ronald Gilbert, of Winslow; daughter, Sally Beaulieu, of Hallowell; son, Michael Beaulieu, of Litchfield; daughter-in-law, Narcisa (Risa) Beaulieu, of Anson; granddaughters Bethany Beaulieu and her partner Tom Bethoney, of Whitman Massachusetts, Darby Beaulieu and her partner Evan Randles, of Waterville, Bianca Beaulieu, of Somerville Massachusetts; and grandson, Bayley Beaulieu, of Litchfield; as well as many nieces, nephews, and cousins.
Funeral services will take place in the spring. Arrangements are being handled by Direct Cremation of Maine.
Memories and condolences may be shared with the family at http://www.directcremationofmaine.com
If you are so inclined, please consider a donation to the Dementia Society of America or the American Heart Association.
KATHRYN J. LATULIPPE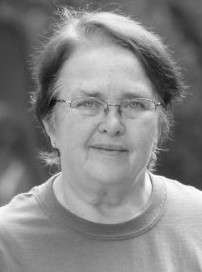 CHELSEA – Kathryn J. Latulippe, 68, passed away unexpectedly shortly after midnight on Wednesday, March 1, 2023.
Kathy en­joyed being a passenger on the back of her husband's motorcycle and camping with her friends. She liked playing games on her tablet, reading, watching paranormal and crime shows and was a Star Trek lover. Kathy enjoyed visiting with her family and friends. She was trusting and genuine in her friendships, honest and tactful with her opinion and advice, and she was a sounding board for people, providing insight they may not have thought of.
As a child she had traveled with her parents and had seen many places before they settled in Maine. She greatly enjoyed trips with her children in the past few years to Mexico and Bahamas. In her youth she wanted to be an actress and felt the memorization of lines for OES helped her with her memory issues from a TBI in her late 20s.
Kathy participated in the Order of the Eastern Star for many years and was currently the outgoing Worthy Matron of the Queen Esther Chapter in Hallowell/Augusta. She was also past Worthy Matron of Rose of Sharon as was her mother. Kathy was a retiree of the State of Maine and was also a member of the union MSEA-SEIU where she was a delegate and served on the board of directors. She was a very strong supporter of labor relations.
Kathy is survived by her husband Ken, of Chelsea; her daughter Tracie Eastman and her children Krystin Gilbert and her husband Dan; Jesse Perreault and his wife Knel-Leigh and their children (Kathy's great-grandchildren) Aurora, ZiZi, Ellie, and Ana of Augusta; her son and daughter-in-law Joe and Kim Eastman and their children Logan and Emily, of Pittston; her siblings, their spouses and families, Trish and Gary Newcomb, of Newark Ohio, Robert and Cindy Allen, of Fairfield.
She was preceded by her parents Leon and Helen Allen, of Chelsea; as well as several aunts, uncles and cousins.
Per Kathy's request, she is going to be cremated and a celebration of her life will be held at a later date.
Arrangements are in the care of the Knowlton and Hewins Funeral Home, 1 Church Street, Augusta where condolences and memories may be shared with the family on the obituary page of the funeral home website by visiting http://www.khrfuneralhomes.com.
In lieu of flowers, donations in her name can be made to your favorite charity of choice. Please consider Humane Societies and Traumatic Brain Injury organizations
ELIZABETH M. FERLAND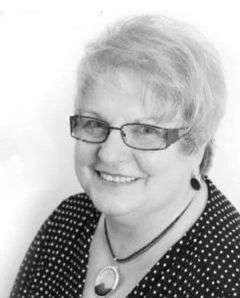 WINSLOW – Elizabeth "Betty" Marie Ferland, 72, passed away on Thursday, March 2, 2023, following a short, but courageous battle with cancer.
She was employed by Standard Electric and later Wesco for many, many years. An avid volunteer, she loved helping others. She was presented with the volunteer of the year award from Lakewood Continuing Care Center, in Waterville, in 2018. She also had an unbridled love for animals and spent the last few years fostering dogs in need of adoption.
A very strong, independent woman, Betty never let anyone know how much she was hurting or if she ever needed anything. She not only made sure those around her were taken care of, she made sure she took care of herself. Reading a book on the deck or taking horse riding lessons with her granddaughter were a couple methods she used to accomplish that.
Betty was predeceased by the love of her life Jeff Brown; her son Joshua Moss; and her parents, Ruth Cote, Albert Ferland and stepfather Carl Cote.
She is survived by her son Sean Cote (Kim), daughter Tanya Johnson (Mark); grandchildren, Corianna, Liam, Hazen and Lauren; and great-grandchildren Addison, Charli and Aiden; brothers and sisters, Sally Cunningham, Ginny Allen (James), Peter Ferland (Beth) and Paul Ferland (Sherry); as well as many nieces and nephews.
There will be no immediate services. A graveside service will be held in the spring. Date to be announced at a future time.
In lieu of flowers, please consider making a donation to Northern Lights Continuing Care-Lakewood or your local SPCA.
THOMAS M. GRANT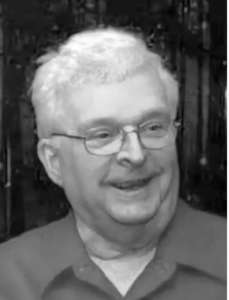 WATERVILLE – Thomas Malvern Grant, 81, of Waterville, passed away on Monday, March 6, 2023, at Northern Light Inland Hospital. He was born in Waterville, on August 30, 1941, the son of Ford A. Grant and Briley (Thomas) Grant. He graduated from Maine Centrral Institute (MCI), in Pittsfield, in 1959. He attended Thomas College, in Waterville, for three years and completed his fourth year at the University of Maine in Orono where he earned his Bachelor's Degree. He later received his master's degree from UMO.
Tom briefly worked at the C. F. Hathaway Shirt Factory, in Waterville, in bookkeeping and worked as an accountant at a firm in Boston for a year.
He then returned to Waterville and worked in bookkeeping at the Osteopathic Hospital. He became a teacher at Thomas College while he started his accounting business that he ran for nearly 60 years, working 16-hour days especially during tax season, up until about four weeks ago.
Tom was a connoisseur of cars, candy and Coca-Cola. He had a passion for animals, and had countless cats and dogs over the years. He was dedicated to animal rescue. He was a longtime member of Kiwanis.
Tom is predeceased by his parents Ford and Briley Grant, and his stepson Brett Drouin, who passed away on February 28, 2023.
He is survived by his wife, Yvonne Grant; his son John Grant, of Waterville and his wife Ankeney Weitz; his daughter Amy S. Grant, of Winthrop; his grandson Casey Ford Grant, of Palmyra; his brother William Grant, of Waterville; his brother in law Randy Gerry; his nieces Kelly Fadden and Kerish Benttinen; and his great-nieces Jody Poulin and Michelle Gerry
In lieu of flowers the family asks that donations be made to your favorite charity for the care of animals waiting for their forever homes.
An online guest book may be signed, condolences and memories shared at www.gallantfh.com.
NEIL E. LADD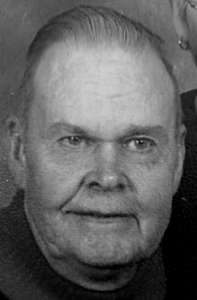 WATERVILLE – Neil Edward Ladd, 85, passed away on Tuesday, March 7, 2023, at Lakewood Continuing Care, in Water­ville. Neil was born on June 9, 1937, in Milo, the son of Edward and Vivineen (Rollins) Ladd.
Neil graduated from Brownville Junction High School is 1956. He served in the U.S. Air Force from June 1957 to October 1959. He worked many different jobs in the area and at C.F. Hathaway Shirt Factory, in Waterville, for 35 years before retiring in 2002. Neil married Alice Morency in 1967.
He enjoyed painting landscapes and collected miniature airplanes and had more than 100 of them. He enjoyed the New England Patriots and was a big Tom Brady fan.
Neil was predeceased by his parents; his sister Joanne, who died in infancy, his sister Eva (Ladd) Young and her husband Thomas.
He is survived by his wife Alice; his daughter, Karen Ladd, of Waterville; his sons Kevin Ladd (Dawn), of Chicago, Illinois, Derek Ladd, of Fairfield, and Jason Ladd, of Brunswick; his grandson, Liam Ladd and granddaughter Lira Ladd, of Brunswick; nephews Eric Young, of Milo, Mark Young, of Dover Foxcroft, and nieces Marcia Conlogue, of Williamsburg, and Paula Young, of Hermon; and six grand nieces and nephews.
A Mass of Christian Burial will be held Thursday, March 16, at 10 a.m., at Notre Dame Church, Silver Street, in Waterville. A Committal service will be held Friday, April 14, 2023, at 10 a.m., at Maine Veterans Cemetery Blue Star Highway.
Arrangements are under the care and direction of Veilleux and Redington Funeral Home 8 Elm St. Waterville ME 04901
Fond memories and expressions of sympathy may be shared at http://www.VeilleuxFuneralHome.com for the Ladd family.
NORRIS N. BRALEY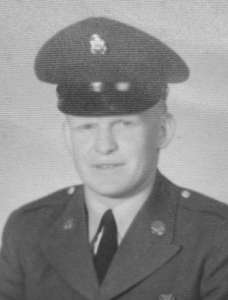 FAIRFIELD – Norris N. Braley, 82, was born in Burnham, December 3, 1940.
He is survived by his brother and sister, David Braley and Candyee Smith; his wife, Barbara Braley; and five children; and 11 grandchildren.
As a young boy, he moved to Norton Grove, Massachusetts, for a short period, then moved to Clinton to live with his grandfather. He attended Clinton High School before joining the U.S. Army and successfully qualified for the 173rd Airborne Brigade, which only 3,000 men were chosen. He served three years of active duty fighting as a paratrooper in the Vietnam War, and received an honorable discharge from the Army.
His favorite hobbies were golfing, helping neighbors, watching sports and chasing grandchildren. He focused on decreasing waste and leaving things better than they were. He then returned to Clinton to marry his high school sweetheart and had two children, Kevin Braley and Karen Falla, who gave him four grandchildren, Damion Braley, Sam Falla, Cameron Falla, and Jamie O'Keefe. Later, he met his soul mate again and married her, Barbara E. Emery.
He worked at Keyes Fibre Co. (now Huhtamaki) his entire life in the union and as management, retiring early enough to spend every good day golfing. He and his wife had a son, Calvin J. Braley, who gave him two grandchildren, Megan and Bryce. Two children from his wife's prior marriage that he raised are Valerie Jarman and Richard Baker, with five grandchildren among them Benjamin Clifford, Vivienne Tilton, and Zachary Baker, Joshua Baker and Samuel Baker.
Fond memories and expressions of sympathy may be shared at http://www.VeilleuxFuneralHome.com for the Braley family.
Arrangement are under the care and direction of Veilleux and Redington Funeral Home, 8 Elm St., Waterville ME 04901.
Responsible journalism is hard work!
It is also expensive!
If you enjoy reading The Town Line and the good news we bring you each week, would you consider a donation to help us continue the work we're doing?
The Town Line is a 501(c)(3) nonprofit private foundation, and all donations are tax deductible under the Internal Revenue Service code.
To help, please visit our online
donation page
or mail a check payable to
The Town Line, PO Box 89, South China, ME 04358
. Your contribution is appreciated!
https://townline.org/wp-content/uploads/2016/06/TownLineBanner.jpg
0
0
Website Editor
https://townline.org/wp-content/uploads/2016/06/TownLineBanner.jpg
Website Editor
2023-03-15 12:54:12
2023-03-15 12:54:12
OBITUARIES for Thursday, March 16, 2023