OBITUARIES for Thursday, March 17, 2022
LIZA M. YVON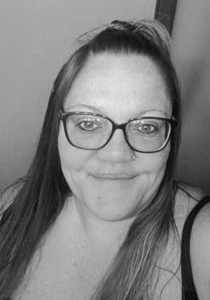 WATERVILLE – Liza Marie Yvon, 43, of Waterville, died Friday, February 18, 2022, following a long, but short courageous battle with brain cancer. Liza was born on August 22, 1978, to Deborah (Fish) Gerow and David Dodge, in Waterville.
Liza graduated from Lawrence High School, in Fairfield, in 1997. Following graduation Liza went to cosmetology school to become a nail tech and owned her own salon for a few years before changing careers and becoming a tax accountant at H&R Block. Even though her time on Earth was short, Liza was always found outside soaking in the sunshine with her kiddos, going to yard sales to find her next treasure or planning her next trip to the beach.
Even though she enjoyed those things, Liza's biggest joy here on earth was being an amazing mother to her beautiful children.
Liza is survived by her husband, Peter Yvon; her children Kloee Bradley and husband Nelson Bradley, Riley Thomas, Christopher Yvon, Zebadiah Thomas, Bella Yvon and Rory Yvon; her grandson Sarrese Bradley; grandmother Alberta Fish; aunt Stephanie Clark and husband Glen Clark; siblings Dustin Gerow and Julie Salsbury; along with many other nieces, nephews, aunts, and uncles.
Liza was predeceased by her mother Deborah (Fish) Gerow and grandfather Fredrick Fish.
A celebration of life for Liza was held on Thursday, March 17, 2022, at the Elks Lodge, in Waterville.
Lizas family requests in lieu of flowers, please donate to the Alfond Cancer Center in Augusta, Mainein Liza's name.
MARIE B. POISSONNIER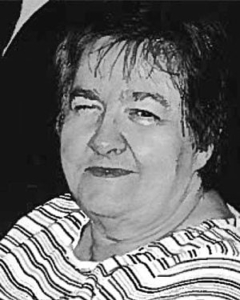 WATERVILLE – Marie B. Poissonnier, 82, of Waterville, passed away peacefully on Friday, February 18, 2022, at Mount St. Joseph, in Waterville. Marie was born, in Waterville, on October 19, 1939, the daughter of Joseph and Juliette Roy.
Marie was raised and attended schools in Waterville. She was employed by several local factories and retired from C. F. Hathaway Shirt Company, in Waterville, due to a disability.
Marie was a communicant of St. Francis de Sales and Notre Dame Catholic churchs, in Waterville. Marie loved crossword puzzles, listening to Country and French music and a love for animals.
Marie is survived by two daughters, Ann McCormick and husband, Tom, and Darlena Poissonnier, all of Waterville; two sisters, Theresa Robinson, of China, and Yvette Taylor, of Norridgewock; several nieces, nephews and cousins.
A private burial will be held in the spring.
An online guestbook may be signed, condolences and memories shared at http://www.gallantfh.com.
In lieu of flowers, donations in her memory made be made to the National Kidney Foundation of Maine, Inc., P.O. Box 1134, Portland, Maine 04104.
THERESA R. DYER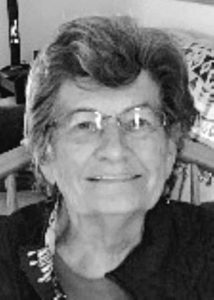 WATERVILLE – Theresa Roderigue Dyer, 92, passed away on Wednesday, March 2, 2022. Terry was born on August 14, 1929, to Albert and Sadie Roderigue, in Hartford, Connecticut.
Terry lost her father at six weeks of age and her family returned to Waterville, where she lived the remainder of her life.
After school, Terry worked at Diamond Match, in Oakland. She married Raymond Dyer and had three children, Gary, Gail, and Kelly. They resided in Winslow.
She worked at Keyes Fibre (now Huhtamaki), in Waterville, for many years retiring in 1990. She enjoyed traveling, reading, and spending time with family and friends.
Terry was predeceased by her parents, siblings Rita Smith and Albert Roderigue, and ex-husband Raymond Dyer.
She is survived by her son, Gary Dyer and wife Paula, granddaughter Jessica Dyer and partner Jeremy Stanford; her daughter, Gail Dyer and husband Jim Peterson; grandson Sam Peterson and wife Stephanie Ostrowski, and granddaughter Emma Peterson, and daughter Kelly Hann and partner David Aldrich, grandson Zachary Pollard and wife Mallory, great-grandsons Jackson and Spencer Pollard, and grandson Gunnar Hann plus many nieces and nephews.
A private service will be held at a later date.
Arrangements under care and direction of Dan & Scott's Cremation & Funeral Service, Skowhegan.
Those wishing to honor Terry can send memorial donations to the Waterville Public Library, 73 Elm Street, or Humane Society Waterville Area, 100 Webb Road, both in Waterville, Maine 04901.
VERNA A. MADORE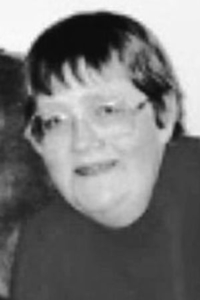 ALBION – Verna Ann Madore, 72 passed away at home on Friday, March 4, 2022. She was born March 25, 1949, in Eagle Lake, daughter of Adrien and Odile (Deschaine) Madore.
She graduated from Fort Kent Community High School. She will be remembered as a devout Catholic, loyal to her family, extended family, and friends, caregiver for her parents and oldest brother, and most of all as a kind, sweet, gentle soul.
She is survived by her two younger sisters, Mae Landesman and husband Richard Landesman Milford, New Hampshire, Greta Madore and partner Maureen LeClair, of Albion; sister-in-law Paula Madore, of Falmouth, Massachusetts; and two nieces, Maren Madore and husband, Eric Reddy Lynn, Mass. and Ginny Madore Falmouth, Mass.
She was predeceased by parents Adrien and Odile Madore, and five older brothers Reynold, Ervin, Nelson, Gilman and Clayton Madore.
A Mass of Christian Burial will be celebrated 11 a.m., on Saturday, March 19, 2022, at Corpus Christi Parish, Notre Dame Catholic Church, 116 Silver Street, Waterville and a spring burial in Eagle Lake.
Arrangement are under the direction and care of Gallant Funeral Home, 10 Elm Street, Waterville.
An online guestbook may be signed, condolence and memories shared at http://www.gallantfh.com.
BRIAN E. COSGROVE-GODIN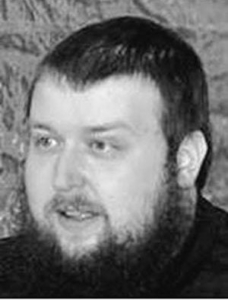 WATERVILLE – Brian Eric Cosgrove-Godin, 38, passed away unexpectedly on Friday, March 4, 2022, at Eastern Maine Medical Center, in Bangor, following struggles with several health issues. He was born April 10, 1983, in Waterville, the son of Deborah M. Cosgrove and Robert T. Godin, both of Waterville.
He attended Waterville public schools and was always in the top percentile of his class. He loved all sports and was very active in intramural basketball and soccer. On the basketball court and on the soccer field, Brian had a sixth sense which often baffled his opponents.
Brian had a great sense of humor and he often invented some very funny paraphrases that he verbalized at some of the most unexpected moments.
He loved music so much that he taught himself how to play the guitar. His love of music included all genres but he was especially fond of hard rock and metal bands – "Rock On!" After high school, his love of music led him to Bull Moose Records, in Waterville, where he was eventually promoted to assistant store manager. He worked there for numerous years before leaving to help take care of his mother at home.
Brian is survived by his father Robert T. Godin and wife, Elizabeth; aunt, Jeannine Lachance and husband, Paul; uncle, Dan Cosgrove; aunt, Celia Cosgrove; uncle, Stephen Hughes and several cousins including Danielle, Chris and Scott Doyon; Bruce and Jimmy Cosgrove; Wendi Holden; Robin Pellerin; Randy and Robby Ouellette; Cheri, John, and Stevie Hughes, as well as his cousins' related family members – especially Bryce who he was extremely fond of.
Brian was predeceased by his mother, Deborah M. Cosgrove; grandparents, James and Marie Cosgrove; grandparents, Reginald and June Godin; uncle, Bobby Cosgrove; aunt/uncle, Jolene and Roland Ouellette; and aunt, Gayle Hughes.
A graveside service will be held in the spring at St. Francis Cemetery, in Waterville.
Arrangements are under the direction of Dan & Scott's Cremation & Funeral Service, 445 Waterville Rd., Skowhegan, ME 04901.
DOROTHY H. SHORES
WATERVILLE – Dorothy "Dot, Dottie" Hotham Shores, 89 passed away Friday, March 4, 2022, at Mount Joseph, in Waterville, following a long journey with Alzheimer's. Dot was born in Masardis September 9, 1932.
Her family later moved to Freedom to farm potatoes. Dot attended Freedom Academy, where she played basketball. She married James E. Shores Jr., July 20, 1951.
She belonged to Highland Avenue Methodist Church, in Gardiner. Dot joined the grange in 1950 and was a member of Benton Grange, East Kennebec Pomona, the Maine State Grange, and the National Grange, where she held many offices at each level of this fraternal organization.
She was predeceased by her parents Mattie and Wilbur Hotham, her five brothers, Henry, Junior, Donald, Had, and Bobby and the love of her life Jimmy.
She is survived by her five daughters, Connie Perry, of South Carolina, Susanne and husband Steve Verrill, of Poland, Beverley Hayward, of West Gardiner, Nancy Poulin, of Concord, New Hampshire, and Julie Shores, of Winslow; eight grandchildren Luke Perry, Marie (Perry) Walls, Kimberly Verrill, Jessica (Verrill) Bosse, Joshua Hayward, David Hayward, Nathan Poulin, and Nicholas Poulin; nine great-grandchildren and one on the way; and many nieces and nephews.
She will be laid to rest with her husband Jimmy at the Maine Veterans Cemetery, in Augusta, in a private burial at a later date.
Arrangements are entrusted with Staples Funeral Home and Cremation Care, 53 Brunswick Avenue, Gardiner, Maine.
Condolences, memories, and photos may be shared with the family on the obituary page of the Staples Funeral Home website: http://www.familyfirstfuneralhomes.com.
Memorial donations may be made to the Maine Alzheimer's Association383 US Route One #2CScarborough, ME 04074.
MARLENE V. WINCAPAW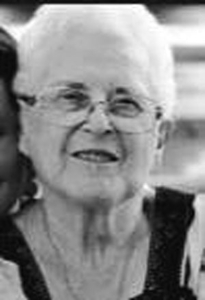 WHITEFIELD – Marlene Violette Wincapaw (Carpenter), 80, passed away peacefully on Tuesday, March 8, 2022. She was born on April 8, 1941, in Waterville, the daughter of Arthur and Violette Carpenter.
She attended area schools and graduated from Lawrence High School, in Fairfield, in 1959.
Marlene worked various jobs throughout the years including Mr. Donut, Inland Hospital and most recently over 20 years at Marden's, all in Waterville, until she retired in 2018.
Marlene was an avid bowler and was city champion for several years. She was also a well-known vocalist throughout the Central Maine region, with several years touring with the country band Bob Elston and the Road Rangers. She has performed on radio, television, on stage and on record. Her version of "The French Song" is her best known recording.
Marlene had many interests; reading, bingo, trips to Foxwoods or Hollywood Slots, cards and her beloved Red Sox. Family was very important to her, she was a loving daughter, sibling, wife, mother, grandmother and great grandmother. She was a warm and loving woman with just enough sass to keep life interesting. She will be missed by all who knew her.
Marlene was predeceased by her husband of 49 years, Robert Lewis Wincapaw, her parents, and four brothers, Raymond, O'Neil, Arthur Jr. and Donald.
She is survived by her two sons, Jeffrey Clark and Glenn Curless-Clark; her sister, Diane; two brothers, Alfred and Danny; her granddaughters, Wendy Cote and husband Warren, Kathie Zehring and husband Jeremiah, Kayla Guenard and husband Josh, and Whitney Curless-Clark; her grandson Travis Coro; great-grandsons, Teddy Zehring and Mason Coro; great-granddaughter, Kaylee Zehring; daughter of love, Jeanne Grady; special cousin Laura Allen; and many nieces, nephews, cousins and friends.
A Mass of Christian Burial will be celebrated on Thursday, March 17, at 10 a.m., at Notre Dame Church, on Silver Street, in Waterville.
DEBORAH L. FORTIN
OAKLAND – Deborah L. Fortin, 67, died unexpectedly on Monday, January 31, 2022, at her home. She was born in Waterville on December 26, 1954, daughter of Leland and Marian (Folsom) Lofstrom.
She was predeceased by her father, Leland Lofstrom; and brother, Eddy Lofstrom.
Surviving are her mother, Marian Lofstrom, of Oakland; her son, Jason Lofstrom and wife Tabby, of Rome; daughter, Tyra Holt and husband Ryan, of Oakland; sister, Janie Bouchey, of Clinton; five grandchildren, Raygan Holt, of Oakland, Jordon Holt, of Detroit, Donnie Roy, of Rhode Island, Katie Scamman, of Waterville, and CJ Scamman, of Rome; George Hugh, partner of 18 years, of Oakland.
Burial will be in the spring at Lake View Cemetery, in Oakland.
RONALD N. MICHAUD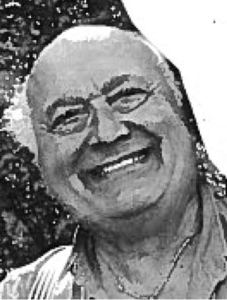 WATERVILLE – Ronald Norman Michaud has passed away.
In his professional life, he was an electrician at MaineGeneral Medical Center, Waterville, and was well known and liked by many of the staff at both Thayer and Seton units.
Ron's never-ending love for adventure began in the U.S. Navy where he became an accomplished sailor and world traveler. Ron was generous with his skills, often helping friends and family with their wiring problems and projects, he was always available to answer a question or lend a hand. Ron's woodworking craftsmanship can be found in a bespoke crib in which all the grandchildren slept, porch swings, luxury accommodations for birds and other furniture that will probably outlive us all. Whether it was giving rides on his motorcycle, taking epic fishing trips and bringing home monstrous fish, riding on New York's subway with the kids swaying and smiling, hiking up Moxie Falls or flying to Disney, Ron loved to travel with his friends and family.
Every Friday night he opened his home to friends and family who gathered for conversation and dinner. Depending on what time of year it was you'd likely leave with an armful of vegetables from his garden. He had a kind heart and a keen sense of humor; he enjoyed a good meal and a good laugh. He was preceded in death by his parents Albert and Mary Michaud and his wife of 58 years Geraldine "Gerry" Michaud.
Ron is survived by son, Steve Michaud and his wife Angelique Michaud; daughters, Deborah Smith and her husband James, Michelle Ruhlin and her husband Christopher, Rhonda DeRosby and her husband Paul; grandchildren, Makayla Michaud, Jamie and Justine Smith, Ethan and Eleanor Ruhlin, and Kaysie, Jessop and Rylee DeRosby; brothers Reginald Michaud and his wife Marilyn, Jim Michaud and wife Cheryl, sister Diane Anderson and many nieces and nephews.
Arrangements are under the direction of Gallant Funeral home, 10 Elm St. Waterville.
An Online guestbook may be signed, condolences shared at http://www.gallantfh.com.
JUANITA WEST-BEANE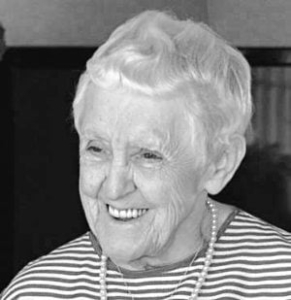 JEFFERSON – Juanita was born in Portland, to William and Mabel West. Her father worked in the shipyard while her mother was a homemaker raising all four children. The family then relocated to Moscow, where her father had the opportunity to work at the mill in Bingham. Growing up in Moscow, she attended grade school then transferred to Bingham High School until her graduation. She was a good student excelling in history, music and dance. She loved to sing, dance and could play the spoons to any song.
At 18 years old, she married Terry F. Beane Jr. who had enlisted in the U.S. Army and was home on leave. They had two children William and Regina. When Terry was stationed overseas, Juanita lived in Bingham taking care of her mother while raising two children.
They spent 20 years of their life in the Army traveling from base to base. She excelled and was very proud of her role as military wife, mother and homemaker. She never once in 20 years ever failed a military white glove inspection of which there were 21 of them. She ironed thousands of uniforms, maintained an immaculate home, clean clothes in closets and taught about life and faith. Once both kids graduated and were living their own lives, Juanita entered the work force. She started by getting her driver's license then worked as a house cleaner, waitress, then found her niche working in the mental health field as an overnight manager of a PNMI assisted living facility before medical issues mandated need for retirement.
Juanita was a devout Christian who loved God with all her being. One would often find her rescuing a Bible left behind and loved that each one told its own story. She loved collecting crosses of all kinds from all over the world in all shapes, colors and sizes. She was a lay minister and would often be asked to teach adult Sunday School classes.
She had an unconditional love for all books especially pertaining to history and our U.S. presidents. She was a proud patriot and held immense respect for our veterans. She would often stay up all night due to getting "caught up in a good book" and was also well known for her love of a "Good Pen" and amassed quite a collection.
Even when she was diagnosed with stage four cancer, she faced it with the attitude by which she lived which was " I will fight the good fight, I will finish the race and I will keep my faith." She succeeded on all fronts.
She is survived by her son William T. Beane, his wife Karen and their children Bonnie and Connor; her daughter Regina Griffin and husband James, of Whitefield; her ex-husband Terry F. Beane Jr., of Madison.
RAYMOND EVERLITH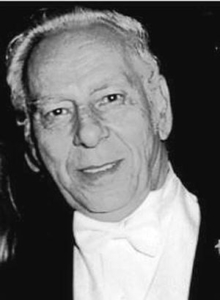 FAIRFIELD – Raymond Everlith, of Fairfield, has passed away. He was born in Fair­field, Conn­ecticut, on August 17, 1936, the eldest child of seven to Roy Everlith and Grace (Cole) Everlith.
In 1954, Raymond enlisted in the U.S. Navy and was stationed in Jacksonville, Florida, aboard the USS Newport News, which was the largest heavy battle cruiser in the U.S. fleet. The ship came under attack during a Mediterranean cruise in 1957 where Raymond received a purple heart defending our country.
Raymond met the love of his life, Mary Louise Sabia, on May 4, 1961, in Bridgeport, Connecticut, and were married on August 3 of that same year. They had 60 wonderful years together and raised nine children together. Raymond worked as a truck driver for Mclean Trucking Company, in Bridgeport, Connecticut, for over 20 years and as a carpenter alongside his Uncle Howard Holt.
Raymond and Mary bought a home in Milford, Connecticut, where they raised their family until moving to Fairfield in 1983, and became a well-respected member of the community.
He was predeceased by his parents and two brothers, two daughters (Mary and Cindy) and grandson George.
He is survived by his wife Mary, his only son Raymond George Everlith II and his wife Nadine; his six daughters Elizabeth Stevens and husband Michael, Audrey Everlith, Jane Estes and husband Richard, Wendy Supry and husband Clint, Sharon Hood and husband Chad and Jenny Scribner; grandchildren Ashley and Patricia Stevens, Jennifer Pacheco and husband Jason, Katherine Grant and husband Chris, Daniel Uhlig, Anderson Buck and Wyatt Scribner; great-grandchildren Aubrianna, Trenton, Falon, Felicia and Jasper.
Arrangements are in the care of Lawry Brothers Funeral Home, 107 Main St., Fairfield, where memories may be shared, and an online register book signed by visiting http://www.familyfirstfuneralhomes.com.
Responsible journalism is hard work!
It is also expensive!
If you enjoy reading The Town Line and the good news we bring you each week, would you consider a donation to help us continue the work we're doing?
The Town Line is a 501(c)(3) nonprofit private foundation, and all donations are tax deductible under the Internal Revenue Service code.
To help, please visit our online
donation page
or mail a check payable to
The Town Line, PO Box 89, South China, ME 04358
. Your contribution is appreciated!
https://townline.org/wp-content/uploads/2016/06/TownLineBanner.jpg
0
0
Website Editor
https://townline.org/wp-content/uploads/2016/06/TownLineBanner.jpg
Website Editor
2022-03-16 13:19:01
2022-03-16 13:19:01
OBITUARIES for Thursday, March 17, 2022