BARBARA A. COWAN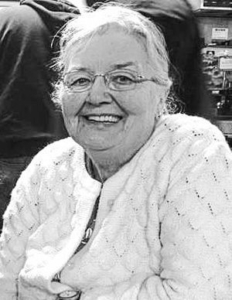 WATERVILLE – Barbara Ann Cowan (Gagnon), 83, of Waterville, passed away on Tuesday, February 16, 2021. Barbara was born in Waterville in 1937.
She attended St. Johnthe Baptist School, in Winslow, and Mt. Merici Academy, in Waterville, graduating in 1955. She met the love of her life, Darryl Cowan, at the Waterville Morning Sentinel, where she worked for over 30 years as a talented typist, eventually advancing to become the secretary for the general manager.
In 1962, Barbara and Darryl married and began an old-fashioned storybook life together raising six children, whom they cherished. Their deep and enduring love for each other lasted for over 50 years, remaining undiminished after Darryl passed away in 2013.
Barbara enjoyed the simple things in life and made sure that the house was always filled with music, food, love and respect. A loving mother, grandmother and great-grandmother, her greatest pride was providing for her family and seeing them flourish. Together, Barbara and Darryl instilled the values of honesty, hard work, independence and respect for all into the roots of the family tree. She was a devout Catholic and active member of Sacred Heart and Notre Dame parishes, both in Waterville.
As a young child, Barbara lived with her paternal grandfather, Vede, her paternal grandmother, Bella, her father, Reggie, her aunts, and her dog, Beauty. Barbara's mother Florette died during childbirth, and Barbara forever longed to meet her in the next life. A deeply spiritual person, Barbara's faith filled her with the peace that she would be reunited in the Kingdom of God with the special people in her life.
Barbara is survived by her six children, Kelly, Kevin, Keith, Karl, Kenneth, and Kristopher; her eight grandchildren, Savannah, Madeline, Anna, Emily, Michael, Morgan, Samuel, and Eleanor; her two great-grandchildren, Meg and Sonny; and her brother, Roger Gagnon.
She was predeceased by her father, Reggie and mother, Florette; her brother, Robert; her stepmother, Gabrielle; and her great-grandson, Henry.
She will be deeply missed. With a demeanor that was contagious to all who were close to her, Barbie Ann will remain forever in our hearts as someone dearly loved by her family and the many acquaintances she had in her lifetime.
A Mass of Christian Burial will be held at 10 a.m., on Tuesday, June 29, at Notre Dame Catholic Church, 116 Silver St., Waterville. Burial for Barbara and Darryl will be held after the Mass, at 1 p.m., in the Maine Veterans Memorial Cemetery, 163 Mount Vernon Rd., Augusta.
Arrangements are under the direction and care of Gallant Funeral Home, 10 Elm St., Waterville.
An online guestbook may be signed, condolences and memories shared at http://www.gallantfh.com
In lieu of flowers, please consider a donation to Mt Merici Academy in her memory. They can be made at MountMerici.org or Mount Merici Academy, 18 Mount Merici Ave., Waterville, ME 04901.
WARREN N. BERNATCHEZ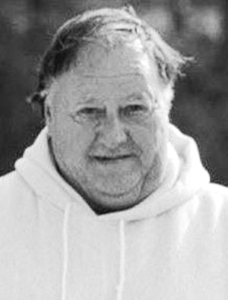 WINSLOW – Warren Napoleon Bernatchez, 79, passed away peacefully, on Saturday, February 27, 2021. He was born June 25, 1941, in Waterville, the son of Napoleon "Paul" Bernatchez and Kathrean "Kay" Rumery Bernatchez.
Warren was a hard-working man. His workplaces included Lipman Hatchery, Fred's Drive-In, cutting and delivering firewood, and 43 years with Thompson Service Station and Thompson Volkswagen, in Waterville. After a short retirement, not being one to sit still, he went back to work for O'Reilly's Auto Parts, in Winslow.
He enjoyed being on the go. He loved road trips with Carol to the coast, visiting lighthouses, state parks and other scenic sites in Maine, snowmobiling, four wheeling, boating, motorcycles, working with his John Deere tractor, BBQs, family gatherings and spending time with friends. Recently, he noted that he had been in almost every "square" on the Maine DeLorme map, had seen almost every lighthouse, and was looking forward to seeing these places with Carol.
He was a member of the MacCrillis-Rousseau VFW Post #8835, in Winslow, Bourque-Lanigan American Legion Post #5, in Waterville, and the Waterville Elks Lodge #905.
Warren was predeceased by his parents; brothers, Roger, Eddie and Raymond; uncle, Gerald Rumery, aunts, Encie Hobbs and Ardis Shorey; and a great-nephew, Ryan Quirion Guthrie.
He is survived by his wife of 53 years, Carol Bartlett Bernatchez; sons, Gregory and partner Terrie, Gary, Glenn and wife Mary; daughters, Laurie Bogard and husband Brian, and Rachel Bernatchez; grandchildren, Zach Bernatchez and fiancée Tiffany, Samantha Bernatchez, Alexa Holmes and husband Orlando, Ashley Bernatchez and fiancé PJ, Paige Brown and husband Keron, Adam Bernatchez and partner Mariena, Austin, Alana and Christopher Bogard, Karleigh Marcoux, and Nick Carter and wife Bridgette; great-grandchildren, Aubrey, Colten, Emric, Cara and two baby boys due in April; sisters, June Quirion and husband Roland, Paula Carey and husband John, and Kathy Bernatchez, brother, Cleon "Bob" Bernatchez, sisters-in-law, Karen Bernatchez (Roger) and Christine Bernatchez (Eddie); aunt, Doris Rumery; many nieces, nephews and cousins.
A graveside service and gathering will be planned for this summer.
Arrangements are by Mid Maine Cremation Services 207-453-6006.
In lieu of flowers, donations may be made to Humane Society Waterville Area, 100 Webb Rd., Waterville, ME 04901.
ARTHUR J. PLOURDE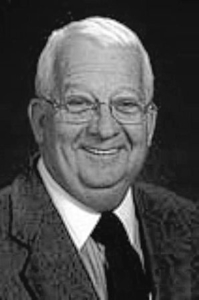 WINSLOW – Arthur Joseph Plourde, 90, passed away of natural causes on Wednesday, March 3, 2021. He was born in Waterville on April 9, 1930, the son of the late Chester and Alberta Martin Plourde.
He married his wife, Jacqueline LaChance Plourde, on August 1, 1953.
Artie, as he was known by his friends, was educated in Winslow and graduated from Winslow High School in 1948. He worked at Keyes Fibre/Hutamaki, in Waterville, for 36 years, retiring in 1992. Following his retirement, Artie and Jackie traveled and spent many winters in Myrtle Beach, South Carolina.
Arthur enjoyed hunting and fishing with friends and family. He was an avid card player and was always up for a friendly, but serious game of cribbage.
Arthur leaves behind Jacqueline, his loving wife of 67 years, who cared for him until the very end; his sons, Daniel and his wife Mariann, of Waterville, James and his wife Diane, of Winslow, Peter and his wife Laurie, of Ebeemee Twp., Stephen and his wife Katie, of Exeter, New Hampshire, and Ronald and his wife Joni, of Sidney; 11 grandchildren; and 11 great-grandchildren; his brothers, Bob and his wife Rita, and Larry and his wife Noella; and his sister, Jeannine Breton; many cousins, nieces, nephews.
Arthur was predeceased by his sisters, Germain Ferland and Jane Gallant, and his brother, Richard Plourde.
There will be no visiting hours. A celebration of Arthur's life and burial will be held at a later date in the spring.
An online guestbook may be signed, and memories shared at http://www.familyfirstfuneralhomes.com
Arrangements are by Lawry Brothers Funeral & Cremation Care, 107 Main St., Fairfield.
ANGEL J. FISETTE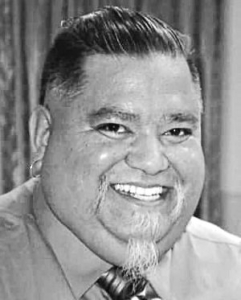 WINDSOR – Angel J. Fisette 53, passed away peacefully Thursday March 4, 2021, following complications from a stroke.
Angel started his life's journey on the island of Guam in 1967 before moving to the States in 1969. As the oldest sibling in a Navy family, Angel would spend most of his adolescence growing up in Topsham. Angel enjoyed hunting and camping with his family and attended local schools where he discovered his love for football.
After high school Angel found his career at Bath Iron Works, where he would hold a multitude of positions over the next 34 years including welding, and fabricating ships for the nation's military.
In 2007 Angel would find the love of his life, Deborah Foss, and would ultimately settle down in Windsor.
In his adult years, Angel would be best known for his love of Harley-Davidson motorcycles, his masterful art of Guamanian barbequing, and spending time with the people that he loved. From his annual vacation to Old Orchard Beach to his numerous trips to white sands and blue waters, he could usually be found where the fun was. He was coined by his loved ones as a "gentle giant" and remembered for his loud bark of laugher, his huge smile, and his even bigger heart.
Perhaps his strongest attribute was his resilient bond with all of the children. Whether it was riding on the Funtown Carousel or telling descriptive stories of broken bones from his times as a bouncer, he always kept a smile on their faces as they paid close attention to "The Man, The Myth, The Legend."
In addition to Deborah Foss, Angel is survived by his parents, John and Rita Fisette, of Topsham; grandchildren, Zachary T. Fisette, of Albuquerque, New Mexico, Cody and Shelby Emerson, of West Bath, Aidan and Nadia Fisette, of Bowdoinham, Brookelyn and Bailee Finley, of China, Mathew and Christopher Gilson, of Poland, Jackson Roberts and Waylon Lovely, of Gardiner; his brother, John Fisette and his wife Rachel, of Bowdoinham; his sisters, Gina Emerson and her husband Jeff, of West Bath, Fawn and Ryan Finley, of China, Tonya and Jon Gilson, of Poland, Sarah Roberts and Zach Lovely, of Gardiner; and many nieces and nephews; a very large extended family that stretches across the States and on the Island of Guam.
A walk-through visitation for Angel will be held from 1 p.m. to 4 p.m. on Saturday, March 20, at Daigle Funeral Home, 819 High Street, Bath.
Condolences may be made online at http://www.Daigle funeralhome.com.
In lieu of flowers donations can be made in Angel's honor to St. Jude Children's Research Hospital, 501 St. Jude Place, Memphis,TN 38105, or st.jude.org.
CLAIRE LAVIGNE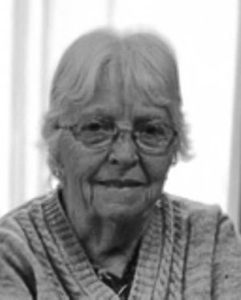 VASSALBORO – Claire (Brochu) Lavigne, 84, of Riverside Drive, Vassalboro, left this world peacefully on March 4, 2021. Claire was the daughter of Rose and Dorilas Brochu, of Cony Road, Augusta.
Claire was a hard worker, a self-taught seamstress, who never backed down from a challenge and found innovative ways to meet her families' needs. She enjoyed outdoor sports with her family, including hunting and fishing. She also enjoyed her gardens and her camp on Webber Pond, and spending time with her family and friends.
She worked at the Lockwood-Dutchess Textile Mill, in Waterville, was a self- employed seamstress and worked on the family chicken farm, raising chickens for Lipman Poultry, in Winslow. She also received her C.N.A. certificate later in life and worked as a C.N.A. at Maine Veterans' Home, in Augusta, and Mount Saint Joseph Nursing Home, in Waterville.
As an aside, she passionately hated the color green!
Claire is survived by her three sons, Denis Wood and his wife Barbara, Lionel Dubord, and Clayton Dubord and his wife Michelle, all of Vassalboro. She also left behind many grandchildren and great-grandchildren.
She was predeceased by her husband Raymond Dubord and brothers Norman Brochu, Robert Brochu, Oneil Brochu, Gerald Brochu, and Rene Brochu; and by a sister Jeanette Clowes.
She leaves behind her husband Normand Lavigne; her siblings, Paul Brochu and his wife Donna, Raymond Brochu and his wife Barbara, Rachel (Brochu) Siviski, Patricia (Brochu) Tanner and her husband Ben, and Richard Brochu.
A celebration of her life will be held later this summer.
GREGORY J. BICKFORD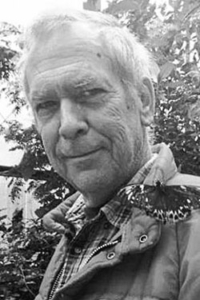 WATERVILLE – Gregory Jon Bickford, 63, from Greenbush and Waterville, passed away peacefully at his home on Friday, March 5, 2021. He was born to Mahlon and Darlene (White) Bickford on May 15, 1957, in Mildenhall, England.
He attended Lawrence High School, in Fairfield. He served in the U.S. Navy for four years as a jet mechanic, and following his Naval service, graduated from Central Maine Vocational-Technical Institute, in Auburn, with a degree in machine tool, and later attended University of Maine at Orono. He worked as a millwright at James River Paper Mill, in Old Town, from 1984 until the mill closed. He worked at BAC and finished his career as a machinist at General Electric, in Bangor.
He loved spending time with his family, playing games and telling his inexhaustible supply of stories. He could captivate a crowd with his humor and enthusiasm that kept even the old stories new with fresh embellishment at each telling. Greg loved to "tweak" all things which to him meant taking something perfectly good and make it perfectly 'best'. He was an avid reader and thinker on all subjects. He loved his loyal friend Todd the cat who stayed by his side until the end.
He is survived by his wife of 39 years, Linda (Marin) Bickford; his mother, Darlene; his daughter, Allison; daughter-in-law Becky Deschaine; grandchildren, Haddie and Eli; his siblings, Jodi Dean, Gracie Gillis, Carlton (Grace) Bickford and Ruthie Bickford; his friend that was like a brother, Jimmy (Debbie) Grant; numerous in-laws, aunts, uncles, nieces, nephews, cousins.
He was predeceased by his father, Mahlon.
Arrangements are being handled by Riposta Funeral Home. A memorial service will be held at a later date.
EUGENE P. BOULETTE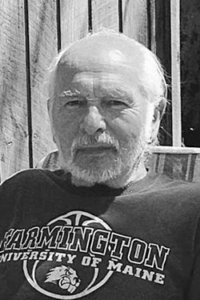 WATERVILLE – Eugene "Gene" Paul Boulette, 82, passed away on Saturday March 6, 2021, in his home, in Waterville. He was born December 18, 1938, to Violette and Joseph Sheehan, and Fred Boulette. After serving in the United States Navy, Gene married Mary Paradis in 1960, and raised their three children in Waterville. Until the very end of his life, Gene filled the world with messages of love and gratitude, especially for the love of his life, Mary.
For the last three decades of his life, Gene lived with the name he chose for himself, "Pappy", a title reserved not just for his children, grandchildren, and great-grandchildren, but friends, neighbors, and all those who had the pleasure to know him. And for those whose lives he touched, Pappy, standing little more than five feet tall, loomed larger than life.
He moved to the shores of McGrath Pond, in Oakland, and built his own log home; fixed anything with wheels; and whittled, worked, or built anything he or his grandchildren could imagine – motorcycles, firetrucks, make-believe weapons, hundred-foot waterslides, even a Batmobile.
For his grandchildren especially, Pappy became the hero of every bedtime story, the source of a thousand adventures, and a model of humility, generosity, and love. Through countless small gestures he reminded us all of our loveliness and the loveliness of life.
Gene is survived by his wife, Mary; three children, Jamie Boulette (Melissa), of Arrowsic, Brigitte Massey and her husband Scott, of Waterville, and Peter Boulette (Aaron), of Waterville; seven grandchildren, Michael Boulette (Tyler Davis), Arielle Boulette (Nick Black), John Massey (Katie Woodworth), Katy Deblois (Nick), Lauren McCabe (John), Adan Lawlor, and Zachary London; and eight great-grandchildren, Harriet Davis-Boulette, Frances Davis-Boulette, Neely Davis-Boulette, Liam Black, Quincy Black, Oliver Woodworth, Madeleine Massey, and Jack Massey.
Arrangements are under the direction and care of Gallant Funeral Home, 10 Elm St., Waterville.
An online guestbook may be signed, condolences and memories shared at http://www.gallantfh.com.
ARNOLD W. GRARD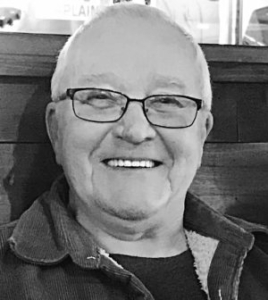 WATERVILLE – Arnold Wilson Grard, 85, of Fairfield, died Saturday, March 6, 2021. He was born in Fairfield on December 9, 1935, the son of George William Sr. and Maude (Bowden) Grard.
Arnold grew up in Fairfield and was a 1954 graduate of Lawrence High School, where he excelled at football and baseball. He married the former Virginia May Roundy on August 3, 1957, with whom he shared 63 years of marriage.
Arnold was no stranger to hard work, retiring from Keyes Fibre Company (Huhtamaki), in Waterville, in 1998, after a 44-year career.
Arnold was a jokester and loved making people laugh. He was an avid sports fan and loved his New York Giants. Arnold's greatest joy was cheering (coaching from the sidelines) for his grandchildren at sporting events and spending summers camping and fishing in the north woods of Maine with his family and friends.
Arnold was a fixture on the sidelines at Lawrence Bulldog football, basketball, and baseball games. He found great enjoyment for many years volunteering as a coach for the Fairfield PAL Youth Football league, where he made a difference in the lives of many kids in the community.
In addition to his wife Virginia, Arnold is survived by his children, Janet Grard, James Grard; his grandchildren, Brandon Ludden, Evan Grard and Jordan Grard; his great-grandchild, Dillon Ludden; his sisters, Dorothy Trahan, Lorraine Buker, and Linda Rogers; and his brother, Rick Grard.
He was predeceased by his brothers, George Grard Jr., Hervey Grard, and sister Marion Fann.
In honoring Arnold's wishes there will be a graveside service in Maplewood Cemetery, in Fairfield, in the Spring.
Arrangements are in the care of the Lawry Brothers Funeral & Cremation Care, 107 Main St., Fairfield, where condolences may be shared with the family on the obituary page of the website at http://www.familyfirstfuneralhomes.com.
CHARLES F. CLARK
SOUTH CHINA – Charles F. "Charley" Clark passed away peacefully in his sleep at home on Monday, March 8, 2021. Charley was born on May 21, 1953 in Waterville, the son of Evelyn (Waltz) Clark and Francis Mavor Clark
Charley's life was devoted to steadfast service to his family and community. He was devoted to his wife for 45 years. He was committed to his career and long-time co-workers and customers at Ware-Butler, Inc., in Waterville, where he worked for 35 years. He was dedicated to public service through his work on the Town of China Planning Board and School Board where he served as board chairman for 20 years, and also as a board member of Sunset Home, in Waterville.
He was a member of the A. F. & A. M. Lodge #45 as well as the Anah Shrine Temple. Finally, Charley found service, comfort, and healing among the countless Friends of Bill W., who he knew for more than 38 years.
He is survived by his wife Susan (Rand) Clark, of South China; son Matthew E. Clark and his wife Jessica, of Vassalboro; his grandson Keegan Clark, also of Vassalboro; his brother, Robert Clark, of Bangor,; sisters, Judy (Clark) Fortin and her husband Dennis, of Manchester, and Lynne (Clark) Estes and her husband Michael, of Hermon; his brother Paul Clark and partner Kathy Wallace, of Albion; as well as many nieces and nephews.
He was predeceased by his parents; his sister-in-law, Patricia Clark; and his special auntie, Helen Waltz.
Visiting hours will be held on Saturday, March 20, from 2 p.m. to 3:30 p.m., at Plummer Funeral Home, 983 Ridge Rd., Windsor.
A Masonic Service will immediately follow the visitation.
Condolences, stories and photos may be shared at http://www.plummerfh.com.
In lieu of flowers, please send donations to Old Dogs New Digs, P.O. Box 244, Cumberland, ME 04021.
CHARLES L. BROWN
WHITEFIELD – Charles L. Brown, 85, of Whitefield, died peacefully Monday, March 8, 2021, at the Gosnell Hospice House, in Scarborough. He was born in Mexico, Maine, on October 3, 1935, the son of Alfred and Nona (Fogg) Brown.
Charles was employed by Hudson Pulp and Paper, and then Statler Tissue, in Augusta, until they closed. He then went to work as a van drive for the Dresden school system for a few years and then fully retired.
He was predeceased by his parents; great- granddaughter, Evelyn Rose; seven brothers, Neil, Darrell, George, Austin, Gerald, Donald, Alton Brown, and sister, Norma Brown.
Charles is survived by three sons, Craig and Richard Brown, David Brown and wife Lois; daughter Shari Bowden and husband Bradley; sister Arlen Geddes; six grandchildren, Trisha, Robbie, Deanna, Tobey, Heather, and Travis; seven great-grandchildren, Tyler, Alexis, Thomas, Nolan, Skyler, Zane, and Lily; and several nieces and nephews.
At his request there will be no service and burial will take place at the Maine Veterans Memorial Cemetery, in Augusta
Arrangements are entrusted through Staples Funeral Home and Cremation Care, 53 Brunswick Ave., Gardiner, Maine.
Condolences, memories, and photos may be shared with the family on the obituary page of the Staples Funeral Home website: http://www.familyfirstfuneralhomes.com.
BETTY J. O'KEEFE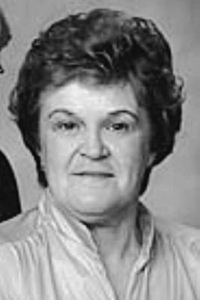 NORTH VASSALBORO – Betty J. O'Keefe, 91, passed away peacefully on Tuesday, March 9, 2021, at Northern Light Inland Hospital, in Waterville. She was born on August 12, 1929, in Auburn, the daughter of the late Jesse Ormond Philbrick and Lillian Grace Furbush Lovejoy.
She attended Buckfield Elementary School and Augusta schools. Betty married Donald O'Keefe, of North Vassalboro, and the couple enjoyed many wonderful years together until his passing in 2019.
Betty worked various jobs in Augusta. Once she was married she worked at Volmer's Nursing Home, in East Vassalboro, and then devoted her life as a homemaker.
Betty's passion in life was music and dancing. She danced with an instructor from Arthur Murray Dance Studios, from Boston. He picked her out as she was dancing with a friend and doing her special dance steps that he took notice. He then asked her to dance with him to show him her dance steps that she called the "Augusta Hop". He told her that he was going to take it back to the dance studio in Boston. He invited her to stop in if she was in Boston for an audition. That was a memory she cherished.
She was predeceased by three sisters, June Brewer, Nancy Meager, and Shirley Johnson, and her brother, Robert "Bobbie" Philbrick.
Betty will be sadly missed by her son, Tommy O'Keefe, of North Vassalboro; her daughter, Jeannie O'Keefe, of North Vassalboro; her grandson, Ryan O'Keefe, of North Vassalboro; her sister, Carol Scalora, of Kensington, Connecticut; her half-brother, John Lovejoy, of New Hartford, Connecticut; and many nieces and nephews.
A graveside service will be announced at a later date in the spring.
An online guestbook may be signed, and memories shared at http://www.familyfirstfuneralhomes.com
Arrangements are by Lawry Brothers Funeral & Cremation Care, 107 Main St., Fairfield.
RODNEY R. SPEAR
SIDNEY – Rodney R. Spear, 41, of Sidney, died peacefully the morning of Wednesday, March 10, 2021. He was born in Augusta, February 18, 1980, the son of Mark Spear and Beth Chapman (Kelley).
Rodney was a graduate from Monmouth Academy class of 2000. Rodney went on to proudly serve two tours in the Coast Guard from 2000 to 2004 as well as 2006 to 2010, reaching the rank of Gunners Mate Second Class.
Whatever Rodney did, he excelled. Rodney loved water sports and he was an athletic water skier who could cut across the boat's wake with incredible speed and grace. On a snowmobile, he was a daredevil who got every ounce of speed out of his sled and would jump snowbanks like a snow-cross racer. Whether on the water or on the snow, a day with Rodney was a day filled with adventure and fun.
Wherever Rodney's adventures took him, he established and continued amazing friendships, brotherhoods and sisterhoods that have lasted a lifetime. Rodney's continuous love for all things outside, being on the water and especially things that go fast and make noise led him to work in a few local boat shops before climbing the ladder fast at Bath Iron Works.
After taking cancer full on in 2017, he remained steadfast at his job for another year, even though his body had other ideas. Rodney never let a challenge stop him when it came to work, having fun, living life and loving people. So he decided to live his dream and become a first time small business owner and started RentMe Recreation, where he got to play on the water and continue to work hard at having fun while, still enjoying the time he had with his family and friends. Rodney always made moments count and he wanted to share that as much as possible with everyone, especially his son Oliver.
Rodney is survived by his fiancée, Jillian Tilton; his son, Oliver Spear; his stepsons, Thomas and Cooper LaPlante; his father, Mark Spear and his fiancée Susan Brochu, of Readfield; his mother, Beth Kelley and her husband Alan, of West Gardiner; his sister Brooke Quirion and her husband Jesse, of West Gardiner; stepsister Tori Ladd and her husband Jason, of Readfield; his grandparents, Richard and Kathleen Chapman, of West Gardiner; and his aunts, uncles; nieces and nephews.
A graveside service will be held at the Maine Veterans Memorial Cemetery Niches. Arrangements are in the care of Knowlton and Hewins Funeral Home, One Church St. Augusta.
Memories and condolences may be shared with the family on the obituary page of the funeral home website at http://www.familyfirstfuneralhomes.com.
ARVILLE FANN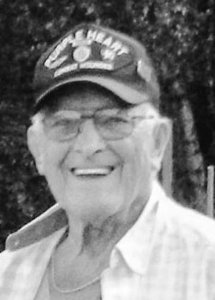 ALBION – Arville "Larry" Fann, also called "Reb", 88, passed away in Waterville on March 11, 2021. He was born August 28, 1932 to William and Edna (Walker) Fann.
He was raised in and around Elkville, Marion, and DuQuion, Illinois. At the age of 17 he joined the Army, serving in Germany, then in Korea in the Infantry, 2nd Army. He was wounded and received a Purple Heart in November 1952. Stateside, he was stationed in New York City and on a "pass" he came to Maine, met the love of his life, and married the former Marion B. Grard, of Shawmut, in 1954, moving to Maine following his discharge.
He was predeceased by her in 1996. In 1999 he married Alice (Schools) Weaver, and they have enjoyed many happy years traveling together and sharing time with their children and grandchildren.
Larry loved hunting, fishing, the outdoors and dancing. He loved wood crafting and gardening, but his greatest passion was his love of life and people, especially his family.
He is survived by his wife, Alice; his children, Larry Wayne Fann, of Albion, Michael S. Fann and his wife Roseanne, of North Dakota, and his daughter, Angela Weaver and her husband Michael L. Weaver, of Louisiana, and Allen Weaver Jr. and his wife Kim, of Belfast; his grandchildren, Stephen, Christopher and his wife Iris, Michael Allen, and his granddaughter, Ashlee; one great-grandchild, Caellum; several siblings of Illinois; and extended family members.
He was predeceased by his son and dear friend, David Fann in 2015; and infant grandchildren.
A funeral service, with military honors, was held at Riposta Funeral Home, 182 Waldo Ave., Belfast, on Tuesday, March 16.
Memories and condolences may be shared with the family at http://www.ripostafh.com
Those who wish may make donations to American Legion Post #2, 7 Legion Drive, Augusta, ME 04330.
Responsible journalism is hard work!
It is also expensive!
If you enjoy reading The Town Line and the good news we bring you each week, would you consider a donation to help us continue the work we're doing?
The Town Line is a 501(c)(3) nonprofit private foundation, and all donations are tax deductible under the Internal Revenue Service code.
To help, please visit our online
donation page
or mail a check payable to
The Town Line, PO Box 89, South China, ME 04358
. Your contribution is appreciated!
https://townline.org/wp-content/uploads/2019/07/Town-Line-Website-banner-v3-1030x206.jpg
0
0
Website Editor
https://townline.org/wp-content/uploads/2019/07/Town-Line-Website-banner-v3-1030x206.jpg
Website Editor
2021-03-17 12:58:01
2021-03-17 12:58:01
OBITUARIES for Thursday, March 18, 2021