SHARON E. DuBOIS
SIDNEY – Sharon E. DuBois, 80, passed away Tuesday, March 3, 2020, at her home, in Sidney. She was born December 7, 1939, in Winslow, the daughter of Sanford E. and Shirley (Stevens) Reynolds.
She attended schools in Winslow and graduated from Winslow High School. On February 14, 1959, she married Robert DuBois. They were married 50 years before his passing in October of 2009. She was employed for many years at C. F. Hathaway Shirt Factory, in Waterville, until their closing. She made many friends there. She was a past member of the American Legion Auxilliary, in Oakland. She enjoyed picking berries and making jams and jellies, best homemade biscuits, fishing, camping at Spencer Bay, on Moosehead Lake, with her "Bucksport Families," doing puzzles, watching the golf and tennis channels.
Sharon is survived by her son, Paul E. DuBois and companion Deborah Williams, of Oakland; daughter, Peggy L. DuBois Kinsey, of Belgrade; granddaughter, Holly Kinsey Plourde and husband Charlie, of Vassalboro; great-granddaughter, Amani Plourde, of Vassalboro; five sisters, Esther Cayouette, of Winslow, Marilyn Reynolds, of Rockland, Cynthia Shroeder, of Florida, Pauline Leach, of Winslow, Effie Reynolds, Vassalboro; five brothers, Bruce Reynolds, of Winslow, Jeffrey Reynolds ,of Fairfield, Nelson Reynolds, of Winslow, Timmy Reynolds, of Winslow, Peter Reynolds, of Winslow; many nieces and nephews.
She was predeceased by her parents Sanford and Shirley Reynolds; husband, Robert E. DuBois; two sisters, Audrey Gammon and Beth Meecham; two brothers, Sanford Reynolds, Jr. and Stephen Reynolds.
There will be no funeral service or visitation hours. Burial will be at the Maine Veterans' Memorial Cemetery, in Augusta, at a later date.
In lieu of flowers, friends wishing may make donations in Sharon's memory to their local Humane Society.
Arrangements under the direction and care of Dan & Scott's Cremation & Funeral Service, 445 Waterville Road, Skowhegan, ME 04976.
ROBERT H. CUNNINGHAM
CHELSEA – Robert "Bob" Harold Cunningham, 70, formally of Augusta, passed away peacelully on Friday, March 6, 2020, at MaineGeneral Medical Center, following a battle with cancer. He was born in Gardiner on September I 2, 1949, the son of the late Romayne I (Cooper) and Clinton W. Cunningham Jr.
Robert graduated from Cony High School, in Augusta, in 1969. Following graduation he attended Southern Maine Vocational-Technical Institute, in South Portland. On May 6, 1972, Robert married Sylvia ( Farley) Cunningham, in Gardiner. He had been employed for 29 years for the State of Maine before he retired. Shortly after, he wenl back to work for Denny's Restaurant and Togus VA, both in Augusta.
Throughout his life Robert enjoyed making a lifetime of memories. At a young age he worked on the farm. Classic cars and automobiles were a passion, winning ribbons in shows and parades. Robert enjoyed long rides to find new places with his Uncle Lloyd, camping trips with his family was an adventure. He admired the outside activities, gardening, boating, or just relaxing. He was always happy to share his traditions with his grandchildren and loved spending time with his great-grandson. He loved country music and dancing at dance halls. Robert became a long time member of lhe Goodwill Circle Hall, in Chelsea, Good Sam's Capital Area Wheels, and lifetime member of the Windsor Fair.
He was predeceased by his parents Romayne l. (Cooper) and Clinton W. Cunningham; In-laws Olga H. and husband Lawrence P Farley Sr.
He is survived by his wife of 47 years, Sylvia (Farley) Cunningham, of Chelsea, son Philip Cunningham and his wife Kathy, of Chelsea; grandson Steven Cunningham Sr. and his fiancée Toni Fleicher; great-grandson Steven Jr., of Richmond; daughter Shannon Cunningham and grandson Brayden Garland, both of Chelsea; brother Clinton "Bill" W. Cunningham lll and his wife Diane, of Windsor; two sisters, Bonnie Bell and her husband Billy, of Augusta, and Beryl Morrissette and her husband Tony, of Augusta; cousin Karen Edwards, of Chelsea; sister-in-law Leona Farley, of Gardiner; brother-in-law Lawence Farley Jr., and hisand his wife Kelly, of Gardiner, several nieces, nephews, cousins.
Per his request, no visiting hours and funeral service. A graveside service will take place at a later date.
Condolences may be expressed at www.funeralaliernatives.net.
JAMES M. SHEA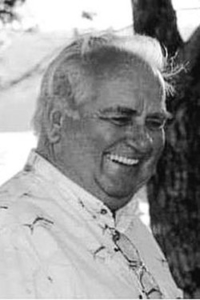 VASSALBORO – James "Jim" Maynard Shea, 76, passed on Saturday, February 15, 2020, in Zephyrhills, Florida. He was born in Gardiner, on December 29, 1943, son of Maynard and Madeline (Allen) Shea.
Jim was a graduate of Gardiner High School.
He served in the United States Army for two years and was a Vietnam War Veteran. Jim loved his country and supported our military servicemen and servicewomen. Before his retirement, Jim worked for the State of Maine for 25 years as a high-pressure boiler operator.
He married Shirley A. Bowie on May 14, 1988, in Vassalboro. In their early retirement, Jim and Shirley traveled to Arizona to spend winters with family. They later bought a home in Zephyrhills, Florida, and spent winters there and summered at their home on Webber Pond, in Vassalboro. Jim was addicted to the warm weather, but also loved traveling to Northern Maine to camp and fish with Shirley.
Jim enjoyed yard sales, antiquing, traveling, and sightseeing. He loved the Southwest and collecting Native American art. Jim relished time with his family and friends. He always had a big smile on his face and a Schaefer beer in his hand.
Jim is survived by his wife, Shirley, of Vassalboro; son, Clifford Shea, of Augusta; foster children, William Wilson, of St. Louis, Missouri, and Peter Wilson, of Waterville; stepdaughter, Pamela Hayes and husband James, of Tempe, Arizona; stepsons, Darrell Bowie and wife Susan, of Litchfield, and Norris "Butch" Bowie and wife Victoria, of Windsor; grandstepsons, Jason Bowie and wife Betsy, of Richmond, Aaron Hayes and wife Nicole, of Tempe, Arizona; grandstepdaughters, Amber Tate, of Tempe, Arizona, Amanda McDonough and husband John, of Lisbon, Jillian Dearborn and partner Dan Lambert, of Chelsea, Cassie Boucher and husband Pete, and Jordan Bowie, of Washington, D.C. Jim also had many great-grandstepchildren.
Jim was predeceased by his parents; and stepdaughter, Brenda Bowie.
Funeral service will be at the Maine Veteran's Cemetery, 163 Mt. Vernon Rd., Augusta, on Friday, June 26, at 2 p.m.
JAMES A. BUOTTE
CHELSEA – James "Jim" Anthony Buotte, 57, of Chelsea, passed away peacefully on Monday, February 24, 2020, while vacationing in Gorham, New Hampshire. He was born in Gardiner, January 24, 1963, the son of Lynda Bailey (Rhoades) and raised by David Bailey.
He was very close to his grandparents, Marion Rhoades and Roland Rhoades, of Farmingdale.
He is survived by his children's mother, Elizabeth Buotte and their children, Heather Seigars, of China, Jason Buotte and wife Sheree, of China, Cheryl Criniti and husband Bernie, of Gorham, New Hampshire; seven grandchildren and his siblings, Frank Bailey, Steve Bailey, Marcy Bailey and Alice Bailey.James loved the outdoors.
He spent several summers at the family camp on Azicohos Lake, in Wilsons Mills, where he loved to boat, hike and fish. James spent a lot of his free time working on projects and improvements on his home. He was very talented and he took a lot of pride in his work, but not as much pride that he had for his grandchildren, Shawn Seigars, Jacob Seigars, Alexis Buotte, Darien Criniti, Bryce Criniti, Caylie Buotte and Cody Buotte. He was always smiling while in there presence and was always very proud of their accomplishments. He was a great, "Pappa", Father, Brother and Son and will forever be loved and missed.
Per his request, there will be no memorial service held.
MARINA F. HUNT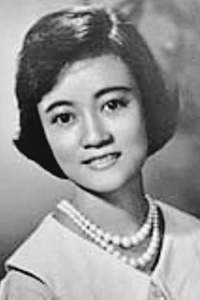 ALBION – Marina F. Hunt, 85, passed away on Friday, February 28, 2020. She was born on June 17, 1934, in the Philippines to Ambrosio Flores Sr. and Evarista Yagonia.
She attended school and college in the Philippines and was employed as a schoolteacher for 18 years after which she married Arthur W. Hunt and settled in Albion. Arthur died 17 years later. They had no children.
Marina went to a nursing school for the CNA course, in Fairfield, and after graduating, was employed as a nursing assistant in two nursing homes for 18 years. She retired in 2002. Marina enjoyed home life, cooking, listening to the 1950s and 1960s music and doing word puzzles.
Marina was predeceased by her parents; her brothers, Alejandro, Maximino, Jose, Jess and her sister, Felomina.
She will be sadly missed by her many siblings and their families to include, Jess Flores's wife Lydia, of Orlando, Florida, Ambrosio Flores Jr. and his wife, Florencia, of New Jersey, Gabriel Flores and his wife, Fe, of Australia, Antonio Flores and his wife, Rebecca, of the Philippines, Lourdes Bovell and her husband Paul, of Australia, and Envangeline Russell, of Australia; her nephews, Dr. Noel Flores and his wife, Melissa, of California, Rene Flores and his wife Jessica, of the Philippines, Antonino Flores, of the Philippines; her nieces, Kristina Flores, of Australia, April Macabuhay and her husband Dodie, of California, Emily Deloso and her husband Erico, of Orlando, Florida; and many other nephews, nieces, aunts, uncles and grandchildren.
Special mention to her sister-in-law, Maria L. Flores whose husband, Jose, died in 2003, in California.
An online guestbook may be signed, and memories shared at www.familyfirstfuneralhomes.com.
Arrangements are by Lawry Brothers Funeral and Cremation Care, 107 Main St., Fairfield.
KATHLEEN M. KEEFER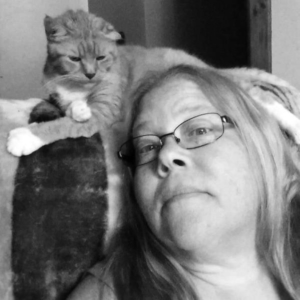 SOUTH CHINA – Kathleen M. Keefer, 57, of South China, passed away unexpectedly on Monday, March 2, 2020, at home. She was born December 8, 1962, in Stoughton, Massachusetts, the daughter of Fredrick and Priscilla Chapman.
Kathy was a graduate of Bridgewater Raynham High School and the University of New England, in Biddeford. She grew up enjoying her summers at her family camp in Maine at Lake Nicatous, fishing every weekend she could. She enjoyed watching the deer and feeding the birds in her yard. Kathy had worked at Kmart, in Augusta, for many years then came to be a staple at The Home Depot, in Waterville, as a customer order specialist.
Kathy loved baking, often sharing recipes. You would find her bringing in goodies every Monday for her co-workers. She had a wonderful sense of humor and was a mentor of knowledge to many.
She was predeceased by her parents.
She is survived by her husband Ed; son Michael; stepsons James, Jon, Tony and Tim Keefer; her brother Stephen Chapman and wife Patty; mother-in-law Mona Pratt; brothers-in-law Steve and David Keefer and sister-in-law Terri Weeks; many cousins and nieces and nephews.
A Celebration of Life will be held Sunday, March 22, 2020 11 a.m. – 2 p.m., at the Benton Family Fun Park, 269 Benton Neck Rd, Benton, Maine 04901.
PATRICIA A. NASIE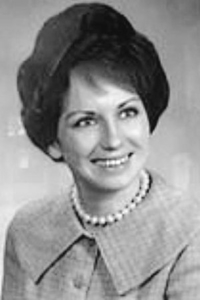 WINDSOR – Patricia Ann Nasie, 81, passed away at her home on Monday, March 2, 2020, following a brief illness. The daughter of Nancy Winn Nasie and Raymond Cavanaugh Nasie, she was born on July 16, 1938, on Long Island, New York. She graduated from Babylon High School in 1956 and then served honorably in the United States Air Force, where she met Leah J. Moulton.
An outstanding student, Pat graduated summa cum laude from Rutgers University in 1971. Pat and Leah, as employees of Cities Service, transferred to Tulsa, Oklahoma, where Pat pursued graduate studies in history at the University of Tulsa. Pat was an avid bicyclist and loved exploring our national parks with Leah. Ever intrepid, they hiked the Continental Divide.
Pat and Leah returned to New England in 1987, making their home in Epsom, New Hampshire. They were married in Vermont on April 17, 2002. After retiring, Pat and Leah moved to Windsor, where they spent many happy years.
Pat is survived by her spouse, Leah, and three sisters, Gail Tumbarello, of West Babylon, New York, Karen Boyance of Glendale, Arizona, and Christine Wilkins of Crawford, Texas.
There are no public visiting hours and no public services planned.
A Celebration of Life was held on March 7.
Arrangements have been entrusted to Plummer Funeral Home, 983 Ridge Road, Rte. 32, Windsor, ME. Condolences, photos and stories may be shared at www.plummerfh.com.
Memorial donations may be made to the American Society for the Prevention of Cruelty to Animals, P.O. Box 96929, Washington, DC 20090-6929.
WILLIAM J. CULLEN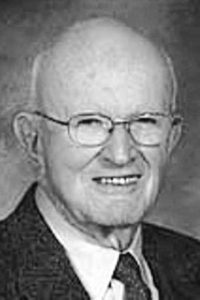 WATERVILLE – William Joseph Cullen, 97, passed away Monday, March 2 , 2020. Bill was born March 19, 1922, in Lewiston and was raised in Auburn, where he graduated from Edward Little High School, in 1940. Bill attended University of Maine at Orono, studying civil engineering, graduating with the class of '44. His studies were interrupted by World War II and he served honorably as an Army officer in the Pacific Theater.
He met his future wife, the former Jane Longfellow, at U-Maine and they married in 1948. Together they raised their three children in their cherished home in Waterville. He quietly demonstrated and imparted the virtues of frugality, kindness, honesty, integrity, loyalty, and politeness to his children. Bill worked for AP Wyman, the Waterville Sewer District, and was the Superintendent of the Kennebec Sanitary Treatment District until he retired in 1988. In his retirement years he and Jane loved to travel and spent many happy days at the cottage at Gardner's Lake, in East Machias, where he loved spending time with his grandchildren.
Bill took great pleasure in puttering around the house and garden. Bill also really enjoyed woodworking and was a very talented craftsman, with all of his family enjoying his workmanship in their homes. Bill kept fit walking most mornings with a local Waterville walking group.
He was predeceased by his wife of 59 years, Jane Longfellow Cullen.
He is survived by his son John and his wife Natasha, of Topsham; daughters Peg and her husband Ron, of Hollis, and Kate and her husband Brent, of East Falmouth, Massachusetts.
His grandchildren include Allyson, Heather, Andrew and Emily; two great-grandchildren, Layla and Jacob.
Family and Friends may visit from 10 – 11 a.m., on March 20, 2020, at Gallant Funeral Home 10 Elm St., Waterville.
A committal service with military honors will be held at 12 p.m. in the Chapel of the Maine Veterans Memorial Cemetery, 163 Mount Vernon Rd., Augusta.
In lieu of flowers, Bill's family suggests donation to the Boys and Girls Club of Greater Waterville at the Alfond Youth and Community Center, 126 North St., Waterville, ME 04901.
BRIAN A. FRENCH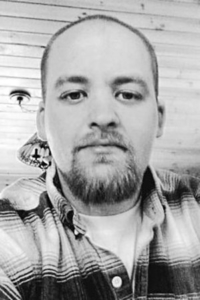 WEEKS MILLS – Brian A. French, 36, son of Leslie and Darlene French, passed away Thursday, March 5, 2020, following a brief illness. Brian was born in Augusta on February 10, 1984.
Brian was a friend to all he came in contact with. He enjoyed watching sports on television, hanging out with friends, driving truck, working in the woods, operating heavy equipment and spending time with his family during the holidays. He lived in the home he designed and helped build on the hill.
He graduated from Erskine Academy, in South China, and spent his adult life working for Leslie French and Sons.
Brian was predeceased by his maternal grandparents Richard and Iona (Rogers) Dunn, his paternal grandmother Janice (Pelton) Hisler; his Uncle Lawrence French, Sr.; and his cousins Scott Musselman and David Chase.
Brian is survived by his parents Leslie "Dusty" and Darlene (Dunn) French; paternal grandfather Leslie R. French; his brothers Nicholas and wife Amber French, and Christopher French and his partner Amanda Gil; several nieces and a nephew, all from China; many aunts, uncles, and cousins.
A celebration of life will be held Saturday, March 21, at 2 p.m., at the China Lake Conference Center, off China Neck Rd, China.
Memories, condolences and photos may be shared with the family on the obituary page of the Plummer Funeral Home website at www.plummerfh.com.
BEVERLY M. DANE
WATERVILLE – Beverly Marcue Dane, 96, passed away peacefully, in Waterville, on Friday, March 6, 2020. She was born in Oakland on February 24, 1924, the daughter of Rosa (Moody) and Harry C. Marcue.
Her family moved to Norridgewock, where she attended school, kindergarten through high school, graduating in 1942.
During World War II she worked as an aircraft engine mechanic at the air depot in Rome, New York. In 1948 she married Richard Delmont Dane, of Skowhegan. After his graduation from the University of Maine they lived briefly in New Jersey and then settled in Topsfield, Massachusetts, in 1951.
She was a member and president of the Topsfield Garden Club and she and her husband were 50-year members of the Congregational Church of Topsfield, joining that church in 1953.
Beverly and Richard also shared a keen interest in flying, and they enjoyed a number of years soaring as glider pilots.
She always loved the wildlife and natural beauty of Maine and she and her husband spent all of their free time in the state fishing, sailing and skiing at Sugarloaf.
Beverly is survived by her husband, Richard Dane; daughter, Sarah Andre and her husband Tom, of Indian Orchard, Massachusetts; son, Richard Dane Jr. and his wife Susan, of Mashpee, Massachusetts; granddaughter, Amy Damiano and her husband Gregg, of Norfolk, Massachusetts; and two great-grandsons, Oliver and Sebastian; a sister, Geraldine DeRoche, and a a sister-in-law, Louise Marcue, both of Norridgewock; and a number of nieces and nephews.
Beverly was predeceased by her parents; brother, Harry "Sonny" Marcue Jr., and sister, Rose Marie Beaulieu.
A memorial service will be held at 11 a.m. on Saturday, March 21, at the First Congregational Church, 36 River Road, Norridgewock.
Graveside services will be held in the spring at the Southside Cemetery, in Skowhegan.
MARTIN H. MURPHY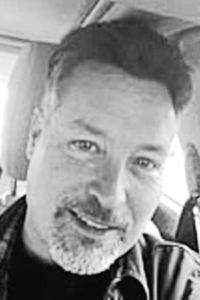 OAKLAND – Martin H. Murphy passed away on March 7, 2020.
He leaves behind his wife, Beatrice MacLean, of Oakland; a daughter, Katrina Murphy of Port Orchard, Washington; two granddaughters, Kaleigha and McKenzie; a mother, Judy Metzroth, Port Jervis, New York; two sisters, Lisa Holmes, of Waldoboro, and Stacy Jones, of Port Jervis, New York; various aunts and cousins; a daughter-of-the-heart, Jennifer Morrison and her three children, Daniel, Conor and Owen; a son-of-the-heart, Eric MacLean and his three children, Jaime, Amara and Deva.
Martin graduated from Mount Desert Island High School in 1985. He was a member of the Olympic College class of 1995, where he graduated with distinction. Many were lucky to call Martin a friend. He was kind and generous, often spontaneously paying for the purchases of someone behind him in line just because. He was a man of strong emotional attachments and made sure those whom he loved knew how much they meant to him. He was well respected for his contributions at work where he was a valued colleague and mentor.
A loving husband of 22 years, Martin was a source of support, peace and fun and always provided a listening ear. Those who knew him will keep his memory in their hearts as a reminder of how to treat others. His only complaint was our society unfairly ignores or stigmatizes those who struggle with mental health. Like many others, Martin feared his struggles would make him look weak to others or that discussing his challenges might add to another's own burdens. Martin's belief and the legacy he leaves behind is that we make it okay to talk about the struggles and sadness we all face and that doing so might be a gift to others and make the world a more kind and gentle place.
Make it okay to talk about sadness. That would be the gift to the world that you could give to people like Martin. Be kind to those who deal with depression. They are the strongest people I know as they go through each day with sadness and still find a way to help others cope with their challenges.
No funeral services per Martin's request.
An online guestbook may be signed, and memories shared at www.familyfirstfuneralhomes.com.
Arrangements are by Wheeler Funeral Home & Cremation Care, 26 Church St., Oakland.
BURLEIGH C. STEVENS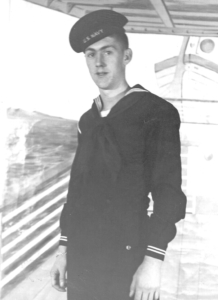 SOMERVILLE – Burleigh Clason Stevens, 89, passed away on Sunday, March 8, 2020, at his home on Long Pond, in Somerville. He was born in Chelsea on May 17, 1930, a son of George Emery Stevens and Goldie (Plummer) Stevens.
He was brought up on the Wellman Road, in Chelsea. He was raised by his mother and stepfather, Frank Hiltz, who he always considered his father.
As a young lad, he went to a one-room schoolhouse for all eight grades on the Wellman Road, in Chelsea. As he got in the higher grades, he became the janitor. He was one of the first students at the school with water; and in the winter, always made sure the wood stove was started. When students arrived, the school was warm.
When he was in his teens, he drove one of the first school buses in the town of Chelsea to the one-room schoolhouse.
In 1947, he joined the Navy at 17 years old. He was stationed on the USS Roosevelt aircraft carrier for four years, March 22, 1948 – December 3, 1951.
In June of 1951, he married the former Patricia Witham, and had four children together.
After his service in the Navy, he worked at Bath Iron Works and later for Bridge Construction. In 1958, he started working at Togus; first in the laundry room then he transferred to the Guard Force and Fire Department. He then transferred over to boiler maintenance until he retired in 1985 to his home on Long Pond where he was content and happy. He loved the water and his home.
From 2015 to 2019, he spent winters in Florida with his son and daughter-in-law, Mike and Julia, in New Port Richey. This past year, 2019, was hard on him due to ill health. He left us from the comfort of his own home.
Burleigh is survived by his three children, daughter Leslie Bartlett and her husband Drew, of Washington; sons Michael Stevens and his wife Julia, of New Port Richey, Florida, and Robert Stevens, of Windsor; four granddaughters, Stacey Bond and her husband Aaron, of Whitefield, Sheri Stevens, of Augusta, Heidi St. Pierre and her husband Chris, of Manchester, and Amy Jones and her husband Chip, of Manchester; six great-grandchildren, Augustus, Griffen and Keegan Bond, Coty and Mariah St. Pierre and Cameron Jones; a great-great-granddaughter, Rose Elizabeth; a brother, Manly "Pat" Hiltz, of Chelsea; several nieces, nephews and cousins.
He lost his second son, Tim, on February 8, 2018. He was also predeceased by his oldest grandson, Shane Weeks; a sister, Beverly Grady and a brother, Bert Brown.
A graveside service will be held in the spring at Rest Haven Cemetery, Rte. 32, Windsor.
Arrangements were under the care of Plummer Funeral Home, 983 Ridge Road, Rte. 32, Windsor, ME.
Condolences, photos and stories may be shared at www.plummerfh.com
FLORIAN E. VEILLEUX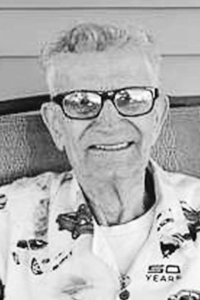 WATERVILLE – Florian E. Veilleux, 97, passed away on Tuesday, March 10, 2020, following a brief illness. Florian was born in Waterville on July 17, 1922, to Philip and Anna Veilleux.
He was the oldest in a family of 10. In 1946, Florian married Yvette Marie Dubois. They had five children.
Florian enjoyed school and learning, but stopped his education as a 14-year-old teenager to start working at the Lockwood-Duchess Textile Mill, in Waterville, to help his family financially. Later he became a master mechanic at Furbush Chevrolet, in Waterville, working mainly fixing automatic transmissions. He ended his career as a janitor at the Waterville Junior High School.
He was considered a jack-of-all-trades. He was gifted with many talents.
He was a devout Catholic, who had an amazing childlike faith. He was a Christ-like man, who was very giving and always willing to help others. He was a wonderful husband and caregiver for many years to his wife Yvette. As a family, we would go for Sunday rides and picnics. He loved playing cards and as a hobby, enjoyed making model cars. He also had a love for French Canadian fiddle music.
Florian is survived by his daughter, Anna Wilber and her husband Ronald, with their children Robert and wife Terri; sons, Michael and daughter, Kathleen, Daniel and wife Cecile with their children Christopher and wife Amanda, and their son Gregory, Lawrence and wife Mary, with their children Melissa French and husband John, Aimee Jacques and husband Edwin, Sonya Houle and her husband Glen, Allison Hinkley and husband Gary, Isaac and his wife Alyssa, and Sarah Burbine and her husband Jacob; his daughter Rebecca (Becky) Gilbert and husband Richard, with their children Dana and wife Becky and Dean and wife Jaime; sisters Stella Roy and her husband Claude, and Madleine McPhail and husband Richard, and brothers-in-law Joseph "Bob" Libby and Gerald "Jerry" Veilleux; 22 great-grandchildren and many nieces, nephews and cousins.
Florian was predeceased by his parents; his young son, Mark and his wife of 63 years, Yvette; baby brother and a younger sister Arlene; his brothers Lionel and wife Madeline, Joseph and wife Jeanette, Raymond and wife Jackie; his sisters Gertrude Gagnon and her husband Alex, and Carmen Libby Mullen; three great-grandchildren; and his sweetheart of nine years, Barbara Mae Morse.
A Mass of Christian Burial to celebrate his life will be held on Saturday March 21 at 11 a.m., at Notre Dame Church, 112 Silver St., Waterville.
Burial will take place immediately following the service, with a driving by procession, outside of St. Francis Cemetery, Grove Street, in Waterville.
Family and friends are invited to gather for refreshments in memory of Florian after the service.
Arrangements are under the care and direction of Veilleux and Redington Funeral Home.
Condolences, memories and photos may be shared with the family on the obituary page www.veilleuxfuneralhome.com.
In lieu of flowers, donations may be made for the Meals on Wheels program, in memory of Florian Veilleux to, Muskie Community Center, 38 Gold St., Waterville, ME 04901.
WILTON A. LARSEN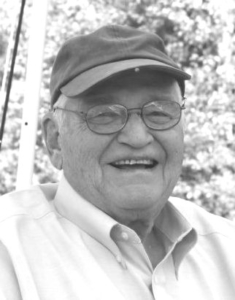 OAKLAND – Wilton Arnold Larsen, 89, passed away on Monday, March 9, 2020, at Eastern Maine Medical Center, in Bangor, following a brief illness. Wilton was born on August 11, 1930, on his family's farm, in Larone, to Arnold and Sadie (Hunter) Larsen.
In 1939, Wilton became ill with rheumatic fever and spent the next five years of his young life in and out of the hospital – often for months at a time. When he finally returned home after many operations and close calls, Wilton was unable to walk. Never one to be dissuaded by obstacles, he learned to walk with the assistance of crutches rather than spend his life wheelchair bound.
After attending Easton High School and graduating from Lawrence High School, in Fairfield, in 1953, Wilton attended the Woodrow Wilson Technical School, in Fishersville, Virginia. He graduated in 1958 with a certificate in watchmaking and returned to Maine to work for Barnstone Osgood, in Lewiston.
In 1960, Wilton married Melba Mahoney, in Norridgewock. And in 1962, he opened Larsen's Jewelry Store, in Oakland (later located in Fairfield and Waterville). Together with their family and friends, Wilton and Melba built their home at the end of Heath Street, where he resided for the rest of his life. Wilton was civically-minded and very active in his community, serving as an Oakland Town Councilor, president of the Oakland Lions Club, and on the board of the Waterville Osteopathic Hospital.
Throughout his life, Wilton enjoyed woodworking, traveling the United States, spending time with his family, and searching out the best deal on a good cord of wood.
Wilton is survived by his wife of nearly 60 years, Melba Mahoney Larsen; his son, Mark (Lee Anne) Larsen, of Sidney; daughter, Susan (Phuc) Tran, of Portland; his four granddaughters, Elizabeth Larsen, Emily Larsen, Phoebe Tran, and Beatrix Tran; his brother, Gerald (Mabel) Larsen and sisters, Audrey Thibodeau, Barbara Hunter, and Sandra Otis; along with several nieces and nephews.
Wilton requested that there be no funeral. There will be a burial ceremony at 11 a.m. on Friday, May 29, at Friends Cemetery on Middle Road in Fairfield.
An online guestbook may be signed, and memories shared at www.familyfirstfuneralhomes.com.
Arrangements are by Wheeler Funeral Home & Cremation Care, 26 Church St., Oakland.
In lieu of flowers, please consider a donation in Wilton's memory to the Oakland Fire and Rescue Department, 11 Fairfield St., Oakland, ME 04963.
Responsible journalism is hard work!
It is also expensive!
If you enjoy reading The Town Line and the good news we bring you each week, would you consider a donation to help us continue the work we're doing?
The Town Line is a 501(c)(3) nonprofit private foundation, and all donations are tax deductible under the Internal Revenue Service code.
To help, please visit our online
donation page
or mail a check payable to
The Town Line, PO Box 89, South China, ME 04358
. Your contribution is appreciated!
[related_posts_by_tax posts_per_page="10"]
https://townline.org/wp-content/uploads/2019/07/Town-Line-Website-banner-v3-1030x206.jpg
0
0
Website Editor
https://townline.org/wp-content/uploads/2019/07/Town-Line-Website-banner-v3-1030x206.jpg
Website Editor
2020-03-18 15:19:20
2020-03-18 19:20:14
OBITUARIES for Thursday, March 19, 2020