OBITUARIES for Thursday, March 2, 2023
KATHLEEN T. BINETTE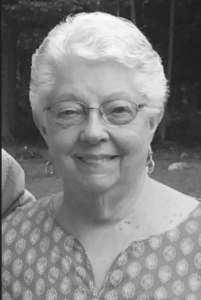 WATERVILLE – Kathleen Theresa Binette, 85, passed away on Sunday, February 5, 2023. Kathleen was born on October 31, 1937, in Waterville, to the late Paul and Nellie Noel.
Kathleen was the oldest of four children raised in Winslow, where she graduated from Winslow High School and then from Golden School of Beauty Culture, in Portland.
Kathleen had a great love of Jesus and Church. On September 7, 1958, she married the love of her life, Leo J. Binette. They had 6 children.
Kathleen was a Christian, wife, and a homemaker. She was a hairdresser, for a time she was a reading teacher at Temple Academy, in Waterville. During the '90s she and Leo ran a bed and breakfast.
Kathleen was known for her hospitality and amazing cooking. She also loved to sew, quilt, her flowers, making puzzles, traveling, and worshiping at the church.
She was predeceased by her parents; two brothers, Edward Noel, Joseph Noel; son, Danny Binette; and a grandson, Michael Binette.
She is survived by her husband of 64 years, Leo J. Binette; her children Sharen Binette; Karen Dounouk and her husband Keith, Kevin Binette and his wife Patty, Kelly Dutil and her husband Tony, David Binette and his wife Vickie; sibling, David Noel; 13 grandchildren and five great-grandchildren.
Memorial services will be held at 10 a.m., on Saturday, March 4, 2023, at Faith Evangelical Free Church, 250 Kennedy Memorial Drive, Waterville, Maine 04901. Burial will be held in the spring at St. Francis Catholic Cemetery.
Arrangements are under the direction and care of Gallant Funeral Home, 10 Elm Street, Waterville. An online guestbook may be signed, condolences and memories shared at http://www.gallantfh.com
If desired, memorial donation in Kathleen's memory may be made to: Harold Alfond Center for Cancer Care, 361 Old Belgrade Road, Augusta, Maine 04330.
ROBERT M. TONGE SR.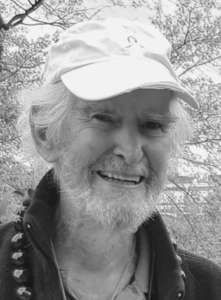 FORT LAUDERDALE, Florida / WATERVILLE – Robert Morgan Tonge, Sr., 98, passed away peacefully in Fort Lau­der­dale, Florida, on Tuesday, February 7, 2023.
Bob first arrived in Waterville from Detroit, Michigan, as a freshman at Colby College, in 1943. Other than brief absences in the Army Air Corp in Europe during World War II and another couple of years back in Detroit, starting his family after graduation, Bob remained a Waterville resident for most of the next 80 years.
After he returned to Colby from Europe in 1945, he met a local girl named Muriel Smith, who had grown up at the bottom of Mayflower Hill near the bank of the Messalonskee Stream. Bob once said that the moment he first laid eyes on Muriel near the campus, sitting in a convertible with her sister, "that was it." After that they were virtually inseparable for over 60 years of marriage. Bowtie Bob became one of the most familiar sights on Main Street for over half a century, strolling in his Hong Kong tailored suits between his office and the bank.
He leaves behind three sons; and a genealogically complex clan of grandchildren and great-grandchildren, all of whom he adored.
PATRICIA KICK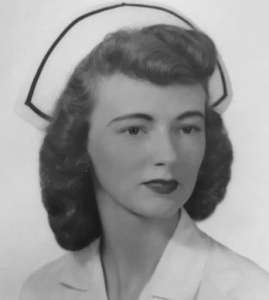 WATERVILLE – Patricia Kick, 93, passed away on Tuesday, February 14, 2023. Patricia was born on February 13, 1930, in Sheboygan Falls, Wisconsin, to Charles and Alida (Zwart) O'Neill.
She was the eldest of four children, Charles, Sharon, and Peggy. The family moved to Lisbon Falls, in the mid 1940s. Patricia graduated from the Lisbon Falls High School, then did an additional postgraduate year. The family later moved to Waterville.
Patricia entered the St Mary's school of Nursing and graduated in 1952 as an RN. She started her nursing career at the Thayer Hospital maternity department, in Waterville. She also did private duty nursing and worked in various other departments. After 20 years as an RN she switched careers and joined the Government Department at Colby College, in Waterville. She loved every minute at Colby until she retired in 1996.
Following retirement Patricia was very involved in several organizations such as: The Jaycee-etts, The Waterville Woman's Club, The Red Hatters, and she was on the board of directors and vice president of the Kennebec Valley Industrial Bank.
Patricia enjoyed many hobbies including knitting, needlepoint, ceramics, bridge (teaching and playing), and she was an avid reader.
Patricia was predeceased by her husband, William, parents Charles and Alida, brother Charles, daughter Pamela, and grandsons Matthew Allun Williams and Christopher W. Langlais.
Patricia is survived by her siblings Sharon O'Neill and Peggy Hussey; daughters Catherine, Shelley, and Kimberly; grandchildren Amanda (Victor), John Michael Williams (Jessica), Christian and Aidan Connelly; great grandchildren Kobe, Jordan and Layla Garay, and Mya and John Matthew Williams.
A Mass of Christian Burial will be held Saturday, March, 4 at 11 a.m., at Notre Dame Church, 116 Silver St., Waterville, followed by a reception directly after the service. Burial to be held at a later date.
Fond memories and expressions of sympathy may be shared at http://www.VeilleuxFuneralHome.com for the Kick family.
In lieu of flowers donations can be made to the Christopher Langlais memorial fund, c/o Cathy Langlais, 20 Court St, Winslow, ME 04901. This fund supports Camp Kita – a week-long camp for child survivors of a loved one who died by suicide, or to Make-A-Wish Maine, at 'maine.wish.org' or mailed to Cathy Langlais, 20 Court St, Winslow ME 04901.
JOHN F. HALL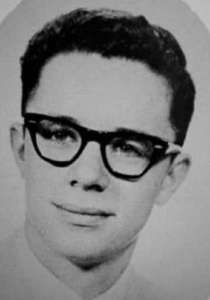 UNITY – John Foster Hall, 80, of Unity, died on Friday, February 17, 2023, at Sebasticook Valley Hospital, in Pittsfield. John was born on January 13, 1943, to Clayton and Bernice (Foster) Hall.
He grew up in Unity and attended Unity schools where he played basketball and baseball, and graduated from Unity-Freedom High School in 1961. He attended one year of college and then enlisted in the U.S. Army. He served from 1963-66 spending 13 months in Vietnam.
After his service, he worked for a short time in Florida and then came back to Maine where he worked for Northeast Shoe, hand sewing shoes, Ski-land Woolen Mill, in Clinton, and then at Sonoco, in Pittsfield.
John enjoyed NASCAR and local races, drinking beer with his friends, ice fishing and playing horseshoes. He also enjoyed the Boston Red Sox, football and watching old westerns.
John was predeceased by his parents.
He is survived by his daughter Cindy and her husband Gene Dickey, of Mesa, Arizona; two grandchildren, Porscha and Israel; and two great-grandchildren; several cousins.
At John's request there will be no funeral. A graveside service may be scheduled in the spring.
Memories and condolences may be shared with the family at http://www.ripostafh.com.
CAROL A. LITTLE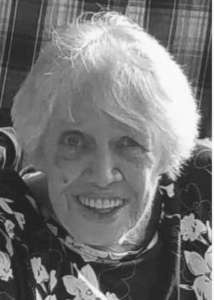 SMITHFIELD – Carol Ann (Markham) Little, 79, passed away at home on Sunday, February 19, 2023. Carol was born September 19, 1943, in Middletown, Connecticut, to Frederick and Marjorie (Lypscon) Markham.
She lived in Smithfield, Maine, Connecticut and Florida in her early years and primarily in Smithfield for most of her adult life.
Carol graduated from Williams High School, in Oakland, in 1961, and attended Thomas College, in Waterville. She was a proud member of MENSA.
She worked for the State of Maine for most of her career. Her final position with the state was as a legal secretary for the Attorney General's Office until her retirement in 2002.
Carol had many interests including reading, gardening, cooking, traveling, sewing, knitting, crafting, etc., but her true passion was genealogy. She was proud of the Markham line and could talk about it for hours to anyone who would listen. She spent a lifetime researching her family tree and said that she was inspired at age 10 by her grandfather's study of it. She provided a welcoming environment for her children and all of the friends and neighbors to come to hang out by the lake. In the late '80s, Carol began to travel to England, Scotland, Belgium, and Holland as well as to Nova Scotia, Canada, and to Connecticut, Virginia, Alabama, and Louisiana.
She was predeceased by her sister, Dorothy Jean Markham; father Frederick Markham; stepfather Richard Merry; and mother Marjorie Merry.
Carol is survived by Fred Merry and wife, Bonny, of Mercer; Carolyn Lepack, of Sabattus; Loralyn Clark and husband, Dale, of Oakland, Heather Toth, of Smithfield, Heidi Little-Marshall and husband, Conrad, of Fairfield, and Linwood Little Jr., and wife, Linda, of Smithfield; and many grandchildren and great-grandchildren.
A Celebration of Life will be held on Mother's Day weekend.
Arrangements under the direction and care of Dan & Scott's Cremation & Funeral Service, 445 Waterville Road, Skowhegan, ME 04976.
In lieu of flowers, donations may be made in Carol's memory to Smithfield Historical Society, P.O. Box 15, Smithfield, ME 04978.
BEVERLY A. PERRY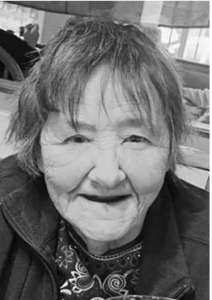 VASSALBORO – Beverly A. Perry, 86, died Monday, February 20, 2023, at the Oak Grove Center, in Waterville, following a long illness. She was born in Waterville, on December 24, 1936, a daughter of the late Cecil and Ruth (Vaughn) Fitch.
Mrs. Perry was a graduate of Waterville High School.
She was a homemaker for most of her life and had been employed for several years at Waterville Window.
Mrs. Perry was predeceased by her husband, Sherman R. Perry; her parents, a step-mother, Mildred Fitch, a step-father, Kenneth Bushey and four brothers, Cecil Jr., Robert, Paul and Eddie Fitch.
She is survived by two sons, Leslie Perry and his wife Gaye, of Skowhegan, and Hal Perry, of Rockland; two daughters: Deborah Field and her husband Eugene, of Vassalboro, and Lisa Perry-Reynolds, of Palermo; her sister, Joan Marie Hudson, of Cleveland, Texas; five grandchildren, David Field, of New Haven Connecticut, Dana Field, of Vassalboro, Brian Perry, of Skowhegan, Britny Reynolds, of Winslow, and Brianna Reynolds, of Palermo; and three great-grandchildren; and several nieces, nephews and cousins; her "second family", John and Rete Field, Beverly Smith, Grace Davis, Joan and Bob Locklin and Larry and Diane Demerchant
There will be no public visiting hours. A memorial service will be held on Saturday, March 4, at 11 a.m., at Plummer Funeral Home, Windsor Chapel, 983 Ridge Rd., Rt. 32, Windsor. Burial will be at a later date in East Vassalboro Cemetery.
Condolences, stories and photos may be shared through the funeral home website at: http://www.plummerfh.com.
The family requests that donations in Beverly's memory be made to either: American Diabetes Association, Maine Affiliate, 10 Bangor St., Augusta, ME, 04330, or Beacon Hospice, 45 Commerce Dr., Augusta, ME, 04330.
JAMES E. JONES
PALERMO – James E. Jones, 73,, passed away peacefully on Sunday, February 19, 2023, at his home. He was born in Palermo to Everett and Phyllis Parlin Jones.
He had six siblings. He enjoyed ice fishing and hunting.
On June 17, 1967, he married the former Linda Leeman. They had two daughters, Kimberly (husband John) Snow, and Angela Poulin, whose husband James predeceased her; four grandchildren, April, Jesse, Aaron and Chad; two great-grandchildren, Brogan and Chloe; a sister, Sharon Leeman and husband Gary.
He was predeceased by sisters Sylvia, Donna, Margret, and brothers Paul and Bill.
Services will be held at Palermo Christian Church, on Tuesday, March 7, at 7 p.m., followed by refreshments at the church.
FRANCIS L. CASSIDY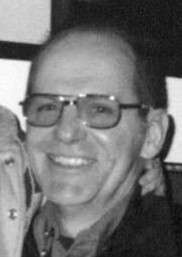 WINSLOW – Francis L. Cassidy, 90, passed away peacefully Monday, February 20, 2023, at a Bangor nursing home. He was born December 16, 1932, in Skowhegan, the son of Daniel F. and Odell M. (Thibodeau) Cassidy.
At an early age, Francis grew up in Portland, and attended Portland grade school. The family moved to Winslow where they purchased, owned, and operated Cassidy's Market, and served the community for over 40 years.
Francis attended Winslow High School, where he was captain of the football team. Shortly after graduating, he was drafted into the U.S. Army to serve in the Korean War. While in the Army, he volunteered for the 11th Airborne, where he became an Airborne Medic. After his service, he attended a meat-cutting school, in Toledo, Ohio, and returned home to work for Cassidy's Market. Francis served his community as a captain of the Winslow Fire Department for many years. He also participated in search and rescue scuba diving missions.
Francis enjoyed his time with family and friends at the Cassidy Family Farm, in Bingham; hunting, four-wheeling, and constant up-keeping of the family farm. He had great success on his hunts, earning a patch from the Big Buck Club, as well as success with the Maine Moose Hunt.
Francis cherished his lifelong relationships with his Army buddies; spending much time reminiscing with Norm Brackett, Johnny Bilodeau, Carrol Clark, as well as life-long friends, Ky Paquette, and Rene Michaud.
Surviving Francis, are his children, Mark Cassidy and his wife, Gloria (Kee), of Eddington, Marjorie Cassidy, of Las Vegas, Nevada, and Barbara Rand and her husband, Joe, of West Grove, Pennsylvania; grandchildren, Angela Fernandez, Stephanie Rand, Samantha Rand, Avonne Buzbee, Kaitlyn Buzbee and Nicholas Cassidy; siblings, Agnes Cassidy and Daniel Cassidy and his wife, Jean; and many nieces, nephews and cousins.
In addition to his parents, he was predeceased by his wife, Bernice "Bunny" (Overlock); and brother, Lionel Cassidy.
A Celebration of Francis' Life will take place at a later date and time to be announced. Condolences to the family may be expressed at BrookingsSmith.com.
Responsible journalism is hard work!
It is also expensive!
If you enjoy reading The Town Line and the good news we bring you each week, would you consider a donation to help us continue the work we're doing?
The Town Line is a 501(c)(3) nonprofit private foundation, and all donations are tax deductible under the Internal Revenue Service code.
To help, please visit our online
donation page
or mail a check payable to
The Town Line, PO Box 89, South China, ME 04358
. Your contribution is appreciated!
https://townline.org/wp-content/uploads/2016/06/TownLineBanner.jpg
0
0
Website Editor
https://townline.org/wp-content/uploads/2016/06/TownLineBanner.jpg
Website Editor
2023-03-01 13:06:25
2023-03-01 13:06:25
OBITUARIES for Thursday, March 2, 2023