OBITUARIES for Thursday, March 25, 2021
FRANCES ROY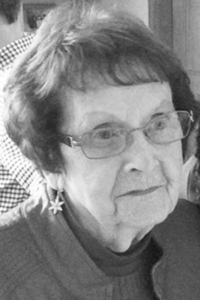 WINSLOW – Frances (Rafferty) Roy, 84, passed away on Thursday, December 24, 2020, at her home. Fran was born in Bangor in 1926, the only daughter of Francis Xavier Rafferty and Emma (Nina) L. Rafferty.
Fran was very proud of her French-Irish Catholic heritage. Fran attended schools in Bangor before moving to Fairfield where she attended Lawrence High School. She remained active on committees for class reunions over the years.
After graduation, she began her nursing career and training via a World War II program, enrolling in the U.S. Cadet Nurse Corps, at Sisters Hospital, in Waterville. Part of Fran's training occurred at other sites, including Children's Hospital, in Portland, Brady Maternity Hospital, in Albany, New York, and hospitals in Baltimore, Maryland, that covered psychiatry and pediatrics. Upon graduating as a Registered Nurse, Fran became the lead nurse for various companies in Maine and Connecticut, including C.F. Hathaway Shirt Factory, in Waterville, and G. Fox Department Store; and then as an I.V. Team nurse and nurse supervisor at Hartford Hospital.
Fran returned to Maine and to Sisters Hospital as the 1960s approached and became the assistant head nurse of the Medical-Surgical Unit. She worked in the vaccine clinic when the new polio vaccine was developed. Fran quickly became head nurse on the Obstetrical Unit and assisted on many committees. She was chairman of the Employee Campaign to Raise Funds for the new Seton Hospital and arranged many fundraisers. For several years, Fran helped coordinate the hospital Christmas parties that were held for all employees and physicians, and she later became chairman of the Auxiliary Charity Balls.
Fran worked in all areas of the hospital over the course of her outstanding career, overseeing various departments as the hospital went through its many changes. She was deeply involved when Seton and Thayer hospitals merged to become Mid-Maine Medical Center. She oversaw the Emergency Department for many years. She was very perceptive and one always knew where he or she stood as Fran did not often "mince words." She was highly organized and strove for excellence and perfection in both her work and home lives.
In the early 1980s, Fran was promoted to vice president of nursing for MMMC until her retirement at the end of the decade. During that span, she was honored many times for her insight and hard work throughout the hospital and for her commitment to the highest standards, successfully leading the hospital through three Joint Commission Surveys.
Always active, in her retirement years, Fran engaged with the Muskie Community Center and ran monthly blood pressure clinics. She received many awards, among them the President's Volunteer Service Award. Fran joined the Waterville and Fairfield bridge clubs and became an avid and formidable player, winning a few championships for fun. Continuing to learn constantly, she was unrelenting in her grasp for knowledge. She was also an ardent believer in living healthy with exercise and a proper diet.
Fran continued to share her nursing and hospital management knowledge, consulting at Kennebec Valley Technical College, in Fairfield, and Penn Bay Medical Center, in Rockport.
Fran was blessed with a keen eye for style which she claimed was from her mother's influence as a buyer for high-end stores wherein she traveled frequently to Boston and New York. Fran was a "classy dame" with confidence and a sense of fearlessness about her. She loved the Coast of Maine, any beach she could lay on, and lobster of any kind. Her biggest enjoyments were watching and talking sports, especially basketball, football and tennis; and her trips to Hawaii, Las Vegas and Walt Disney World, which she enjoyed with her family and friends.
Fran lived a long and fulfilling life, leaving behind many old friends with whom she remained in contact and new friends she met along the way in her busy life. She especially enjoyed her nursing school classmates with whom she kept in contact as often as possible along with those who called to check on her. She had fond memories of all the "hospital family" with whom she worked, especially Rose Caporale and Norma Nivison.
Fran is survived by her daughters Deborah Benton, of Nevada, and Jane Roy, of New York, New York; granddaughter Joy Beckerman, of Seattle, Washington; two great-grandsons, Phoenix and Spiral Horn, both of Seattle, Washington; and niece Janis Pollitt, of Virginia.
Fran was predeceased by her parents and by her brother Andrew "Red" Rafferty.
In keeping with Fran's wishes, no services will be held.
Those who wish may donate to the Muskie Community Center at: Spectrum Generations Muskie Community Center, P.O. Box 2074, Waterville, ME, 04901 or by calling (207) 873-4745. Checks should be made payable to "Spectrum Generations" with "Donation to Muskie Community Center" in the check memo line.
BRIGITTE WOOD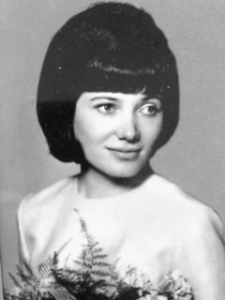 WATERVILLE – Brigitte Wood, 84, passed away peacefully at her home on Thursday, March 12, 2021, following a long, nine-year battle with cancer. Brigitte was born in Oppau, Germany, on October 18, 1936, the daughter of Freidrich and Lina (Wick) Walter.
Brigitte was the love of Robert's life. She became a U.S. citizen and was a true patriot. She was Catholic and worked for the sisters of St. Joseph at their center, in Winslow. Prior to that, she worked for 20 years at Keyes Fibre Co. (Huhtamaki), in Waterville, and ended her employment there as an inspector.
Her favorite place in all of Maine was Pemaquid Point. She was the strongest, yet most gentle, person. She was loving and caring of everyone. She will be dearly missed.
She is survived by her husband of 19 years, Robert M. Wood "Woody", the love of her life; three children, Michael Bouchard, of Gorham, Sonja (Bouchard) Boyle, of Norway, and Kristine (Lanphier) Rush, of Oklahoma; six grandchildren; two great-grandchildren.
Let it be known that she loved all of her children and grandchildren alike. That said, Brigitte and Robert raised her grandson, Nason Lanphier, of Waterville. He was like another child to her and needs special mention.
She was predeceased by a grandchild, Stephen Bouchard.
There will be no funeral service.
Arrangements under the direction and care of Dan & Scott's Cremation & Funeral Service, 445 Waterville Road, Skowhegan ME 04976.
In lieu of flowers, please make a donation to the American Cancer Society, New England Division, One Bowdoin Mill Island, Suite 300, Topsham, ME 04086-1240, or the Alfond Center for Cancer Care, MaineGeneral Health, Office of Philanthropy, P.O. Box 828, Waterville, ME 04903-0828.
SAMUEL J. WRIGHT III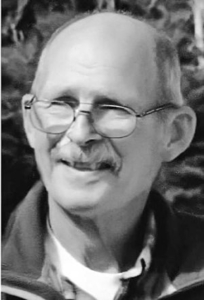 CLINTON – Samuel Judd Wright III, "Joe,"78, passed away on Friday, March 12, 2021, at his home in Clinton. Joe was born on September 17, 1942, in Middletown, Connecticut, the oldest child of Samuel J. and Elizabeth (Faulkingham) Wright II.
His family lived in all six New England states before their final move to Clinton, in the early '50s, living for a year in the town of Poland, then settling in Clinton, at the old Gerald Farm, known from then on as The Wright Place. As a youngster Joe helped his parents with the care and management of 6,000 laying hens and a small herd of Jersey cows. It was here that he learned his work ethic and stewardship for the land and livestock.
Joe was a graduate from Clinton High School and the University of Maine. While he was attending U. Maine, he rekindled a friendship with Nancy Torrey who he met in the sixth grade while living in Poland, Maine.
Joe and Nancy were married in Poland, Maine, in 1963. They settled on the Horseback Road, in Clinton, with a picture-perfect view of The Wright Place. Together they raised their four children there and watched the sunset over the family farm, where Joe was a partner with his parents and his brother Thomas. They grew the farm from a dozen Jersey cows to 600-plus milking Holsteins, raising each one from birth there on the farm. Joe was very proud of the success of the farm, but the pride he felt for his children, grandchildren and great grandchildren topped it all.
Joe and Nancy raised their children with their farmer work ethic and strong sense of community. Joe belonged to many community organizations, including the Clinton Jaycees, he was the Cub Scout Pack Master of Pack #408. He joined the Clinton Lions club in 1980 and was a member the rest of his life. Joe served as the Agricultural Superintendent for the Clinton Lions Agricultural Fair Association for many years and could always be found within a stone's throw of the livestock barn during the fair. Joe was awarded Outstanding Young Farmer for Maine, earning him a trip to Kansas for the national convention.
Joe enjoyed sharing his love of the outdoors with his children, taking them camping, snowmobiling, fishing and hiking. One of his favorite hikes was Borestone Mountain. Joe was always up for a road trip. In his younger years he and Nancy traveled to the Gaspé Peninsula, in Canada, on his Harley Sportster. He had visited his good friend, Jake, in Hawaii, taken Amtrack to the west coast to visit family and friends in California. He hauled his camper to Florida and tried the life of a snowbird on a couple of occasions. He liked taking the backroads and finding out "where does this road go?"
Joe retired from the family farm in 1993. He worked many jobs after leaving the farm including salesman for Kramer's Tractor, and mowed the interstate in the Bangor area for Steve Roach Excavation. He drove tractor trailer, and hauled milk for Harding's Milk Transport. While living one winter in Sebring, Florida, he worked at Tractor Supply. Joe enjoyed mowing the fields "on the hill" for the Clinton Lions Club, along with mowing his own lawn with his 1950 Gravely tractor.
Joe is survived by Nancy, his wife of 57 years; his sons, Brian Barney (Bridget) Wright, Stephen (Tina) Wright, all of Clinton; his daughter Bethany Wright, his son-in-law Andy Hodgins, of Kingfield; four granddaughters Tasha (Josh) Crowell, Caleigh (Andrew Miller) Wright, all of Clinton, Chelsea Wright, of Hartland, and Penelope Hodgins, of Kingfield; our greatgrandchildren Teagan and Mason Crowell, and Torrey and Henry Miller, all of Clinton; his brother William (Polly) Wright, of Detroit; and his sister Janet (Val) Bard, of Fairfield; brother-in-law John (Muriel) Torrey; and his sisters-in-laws Cindy (Robert) Whiting and Glenna (Max) Bermann; many nieces and nephews.
Joe was predeceased by his parents, his daughter Samantha Jo, and his brothers Thomas and Raymond Wright.
Celebrations of Joe's life will be held at a later time yet to be determined.
Arrangements under the direction and care of Dan & Scott's Cremation & Funeral Service, 445 Waterville Road, Skowhegan ME 04976.
In lieu of flowers donations may be made to the Clinton Lions Agricultural Fair Association care of Coleen Bean, P.O. Box 522, Clinton, ME 04927 or to Maine Mountain Children's House, in Kingfield, in care of Beth Wright, 667 W. Kingfield Rd., Kingfield, ME 04947.
ROBERT J. VIOLETTE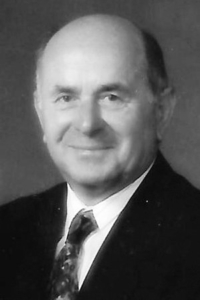 WINSLOW – Robert James Violette, of Winslow and Fairfield, passed away on March 15, 2021. He was born in Belmont, Massachusetts, to Louis N. and Eva Brilliant Violette.
The family soon returned to Fairfield, where Bob would reside for the next 54 years. He attended Lawrence High School, where he excelled at athletics and was the captain of the football team.
Upon graduation in 1945 he enlisted in the U.S. Navy. While in boot camp, World War II came to an end. Bob was assigned to a transport ship that brought supplies to the troops in now occupied Japan.
Upon his discharge, he joined his father and brothers in the family business, L.N. Violette Co., in Fairfield, where he learned the ropes building numerous homes, streets and subdivisions; all of which were built for returning GIs. These streets include Military Avenue, Cottage, Crosby and Weeks streets in Fairfield, and Violette Avenue and Mathews Avenue, in Waterville. In the 1960s and 1970s, Bob was instrumental in the growth of the business; commercial construction became its mainstay. Numerous schools, churches and banks built in the greater Waterville area and beyond, were constructed under his direction and as a result of his ingenuity and tenacity. Often times engineering firms would call upon him for advice, his knowledge and practical experience.
Bob was also very civic minded, and was an active member of the Fairfield School Board and Kiwanis Club. He served on the Board of Directors of Goodwill Hinckley School, in Hinckley, and the Waterville Homeless Shelter. He supported the Lawrence High School football program, in Fairfield, for many years, and later was honored to be a recipient of the Bulldog Award.
To Bob nothing was more important than his family. He gave his unconditional love and support to his seven children; 14 grandchildren; 14 great-grandchildren; and two great-great-grandchildren. Many fond memories remain of time spent together at the Sugarloaf chalet and at his beloved camp on China Lake, and vacationing in the Bahamas.
Bob leaves behind a son, David (Sandy), of Winslow, Gary, of Norridgewock, Kevin (Kathy), of Fairfield, Joel (Patty), of Fairfield, Peter (Jean), of Clinton, Todd (Lisa), of Winslow, and daughter Donna (Pat), of Falmouth.
He was predeceased by his wife of 67 years, Ethel McBeth Violette.
A private family Mass will be held in Bob's honor.
In lieu of flowers, please consider sending a donation to the Children's Home for Little Wanderers Christmas fund, or a local food bank of your choosing.
CHRIS A. KILLAM SR.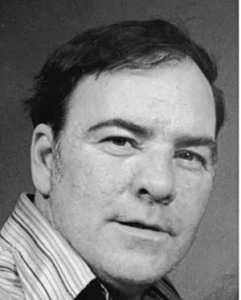 BENTON – Chris A. Killam Sr., 70, died peacefully on Tuesday, March 16, 2021. He was born on April 8, 1950, the son of Francis Killam and Shirley (Peavey) Inman, and was the oldest of 10 siblings.
Chris worked many years as an auto body mechanic and loved spending time with his many siblings. He was a jack of all trades and any time someone needed advice on something, they went to him. His advice was always honest, whether they liked it or not.
He loved playing old country songs on his guitar and working in his gardens. He held such pride with how nice his yard and gardens always looked.
He was predeceased by his parents, Francis and wife Joan, and Shirley and husband Charlie; siblings, Barry, Mike, Kevin, Pat, Gary, John, and Bruce.
Chris is survived by his wife of 48 years, Beverly; sons, Chris Mattson and partner Candy, Raymond Killam, and Chris Killam Jr. and wife Mindy; grandchildren, Taylor, CJ, Alissa, Dominic, Miranda, Natalie, Abigail, Brianna, Hannah and Ryan; great-grandchildren, Kenna, Kinley, Callan and Alexis; siblings, Steve Killam and wife Robin, Lindy Killam, and Paul Killam Sr; and many nieces and nephews.
There will be a graveside service in the spring at Benton Falls Cemetery with a celebration of life to follow.
Arrangements are in the care of the Lawry Brother's Funeral Home, 107 Main Street, Fairfield, where condolences may be shared with the family on the obituary page of the website at http://www.familyfirstfuneralhomes.com.
Responsible journalism is hard work!
It is also expensive!
If you enjoy reading The Town Line and the good news we bring you each week, would you consider a donation to help us continue the work we're doing?
The Town Line is a 501(c)(3) nonprofit private foundation, and all donations are tax deductible under the Internal Revenue Service code.
To help, please visit our online
donation page
or mail a check payable to
The Town Line, PO Box 89, South China, ME 04358
. Your contribution is appreciated!
https://townline.org/wp-content/uploads/2016/06/TownLineBanner.jpg
0
0
Website Editor
https://townline.org/wp-content/uploads/2016/06/TownLineBanner.jpg
Website Editor
2021-03-24 12:45:32
2021-03-24 12:45:32
OBITUARIES for Thursday, March 25, 2021