OBITUARIES for Thursday, March 3, 2022
ANNA CARTER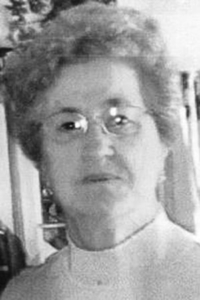 WINSLOW – Anna Carter, 87, of Winslow, passed away on Monday, January 17, 2022. She was born in Neidenbach, Germany, to a family of 15 children.
Anna had a rough start in life, as she grew up during World War II. As a woman in her 20s, she worked for American military families at Bitburg Air Force Base and spoke fluent English. There she met a handsome Airman named Roland with whom she fell in love. They would later marry and move to the United States. Anna became a citizen and lived the American dream. She and Roland traveled the world and the States, making many friends and enjoying life. They were even blessed to visit relatives in Germany several times.
Anna was a loving wife, mother and grandmother who spent her life caring for her loved ones. She was an amazing cook who loved to feed everyone, especially those in need. She crocheted, knitted scarfs and made blankets for family and friends. In her younger years, she sewed for herself and her daughter matching beautiful dresses and pant suits. Anna also baked and decorated special occasion cakes.
Anna was preceded in death by her husband of 51 years, Roland S. Carter; and her sons Jeffrey Carter and John Carter.
She is survived by her daughter, Jennifer M. Foust and her husband Joey and their two sons, Derek and Jason LaRocque, from Chesterfield, Virginia; her son, Joseph Carter and his wife Carla, of Fairfield, and their daughter Tia Timmins, husband Eric and grandson Ethan, of Benton; as well as her grandchildren Jerrit, Ryan, Sarah, and Amanda Carter.
Anna's funeral will be determined at a future date, where she will join her husband at the Maine Veterans Cemetery, in Augusta.
Arrangements are entrusted to Veilleux and Redington Funeral Home, http://www.VeilleuxFuneralHome.com.
In lieu of flowers, prayers would be greatly appreciated.
EDWARD S. McMAHON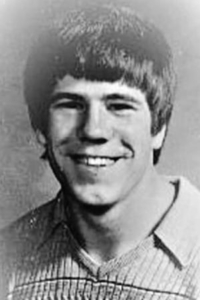 WATERVILLE – Edward S. McMahon, 58, of the Waterville and Winslow area, passed away on Thursday, February 10, 2022. Eddie was born on June 6, 1963, the son of Richard J. McMahon and Nellie (Gwazdosky) McMahon, at the old Sisters Hospital, on College Avenue, in Waterville, which is now Mt. St. Joseph.
He spent most of his life in the Waterville/Winslow area, working in the food service industry, starting with Georges Restaurant & Catering, in Waterville. Later he would own and operate George's "Home of the King Steak" and served Lebanese cuisine. He participated in "The Taste of Waterville" events and won "Best Entrée" for his BBQ Ribs.
He took a brief detour to New York City to work in his sister's fabric/quilting store helping the ladies and gentlemen select their fabric and supplies.
He is survived by his siblings, Michael, Richard "Rick," and sister, Patricia McMahon; his stepmother, Marie Foster McMahon; his stepbrother, Douglas Foster; and his stepsisters, Ramona, Bea, and Suzette.
Per Eddie 's wishes, there will be no service or visiting hours at this time. A graveside service will be held in the spring.
Arrangements are in the care of Wheeler Funeral Home, 26 Church St., Oakland, where condolences may be shared with the family on the obituary page of the website at http://www.familyfirstfuneralhomes.com.
BERNADETTE MASSEY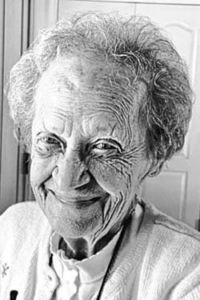 WATERVILLE – Bernadette (Champine) Massey, 95, passed away peacefully on Saturday, February 12, 2022, at Mount St Joseph Nursing Home in Waterville. She was born and raised in Fairfield, the daughter of Archie and Marie Champine.
She graduated from Lawrence High School, in Fairfield, and then attended a one year bookkeeping program at Thomas College, in Waterville. She worked in this profession at the Lockwood-Dutchess Textile Mill, in Waterville, until 1949, at which time she married her husband John "Steve" Massey. Bernadette became a housewife and mother, as well as part-time booker, supporting her husband's business ventures, including the Silver Dollar and Steve's Restaurant, both in Waterville.
She was a devout Catholic, and her faith became her lifelong support. Her family members were always in her prayers, and her grandchildren always appreciated the fact that whatever their endeavors, Grammy's prayers were with them. She will also be remembered for her dry wit and sense of humor, her love of dogs, and her strong will and independent spirit.
Bernadette is survived by her son, Scott Massey and wife Brigitte; grandsons John Massey (Katie Woodworth) and Matthew Walters; granddaughters Katy DeBlois (Nick), Lauren McCabe (John), Aimee Massey and Christina Massey; great-grandchildren Oliver, Madeleine, Jack and Daxton; sister, Anita Mathieu; and several nieces and nephews.
She was predeceased in death by husband, John "Steve" Massey; son, Stephen Massey, daughter, Sandra Walters; twin sister, Jeanette Duguay, sister, Estelle Maillet and brother, Carl Champine; as well as her parents.
There will be no visiting hours. A funeral Mass will take place on Saturday, March 5, at 9 a.m., at Notre Dame Catholic Church, 116 Silver St., Waterville.
GREGG SMART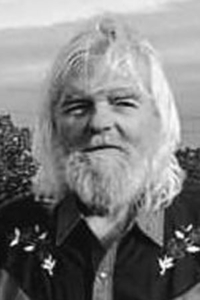 ALBION – Gregg Smart, 62, passed away on Sunday, February 13, 2022. He was born on February 20, 1959, in Seville, Spain, to Harris, Sr. and Catherine Smart.
He leaves behind his wife, Kim; daughters Alicia Salley and husband Sam, Darcia Gonzalas and husband Eloy; sons John Smart, Jason Thibodeau and wife Megan, Randall Thibodeau and wife Felicia, Anthony Thibodeau and wife Beckie; his mother Cathy; grandchildren Jasmin, Ashlee, April, Nikita, Cheyenne, Makayla, Gracelynn, Leila, Javin, Elijah, Blake, Simon, Nolan and Warren; eight great-grandchildren; siblings Monica Warren and husband Neil, Laurel Doiron and husband Bob, Harris Smart Jr., Renee Cuthbertson and husband Arthur; and many nieces and nephews; in-laws Sharon Stevens, Deanne Hyer and husband Alton, Glendon Farmer and wife Cathy, Greg Farmer and wife Debra.
EDIE M. KING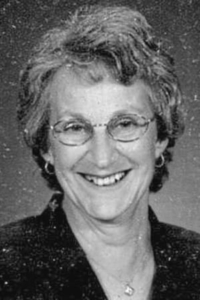 WATERVILLE – Edie M. King, 76, passed way peacefully at Northern Light Inland Hospital, in Waterville, on Monday, February 14, 2022. Edie was born on May 13, 1945, in Providence, Rhode Island.
She moved to Sedgewick at the age of nine. Edie attended public schools and graduated in 1963 from George Stevens Academy. She graduated from the University of Maine at Orono in 1967 with a degree in Bacteriology. She worked for the State of Maine Public Health Lab for 25 years as a microbiologist.
Upon Edie's retirement she and her husband Louis became active in the UMO Community including the Edith Path Society, Kennebec Valley Alumni, UMaine Foundation and Alumni Association. She sponsored three annual scholarships for students in Microbiology. She was a MES member.
Locally Edie belonged to the Waterville and Augusta Garden Clubs, and the Waterville Fire Department Ladies Auxiliary. She also supported the arts as a member of the Waterville Opera House. Edie could find something in common with anyone and often engaged in conversations with perfect strangers. She had many hobbies.
She was a lover of flowers with Lilies being her favorite. She curated an extensive insect collection and had her own home laboratory. She collected German Steins and Black Bears.
Edie is survived by her loving husband of 54 years, Louis (Louie) C. King; her four stepchildren, Cathy Simpson of Glenburn, Susan Bishop of Howland, Bethany Henderson (Thomas) of Guelph, Ontario, and Mary Ward of Bangor; sister, Jeanette Gray of Blue Hill, three brothers, Norman (Gib) McVay of Hampden, Raymond (Pudgy) McVay of Sedgwick and Bryan McVay of Brooksville; sisters-in-laws, Brenda Stilphen and Lelia LaChance. She is also survived by eight grandchildren; three great- grandchildren; and several nieces and nephews. Edie was predeceased by her parents, Gilbert and Norina (Norma) McVay.Edie will be dearly missed by all who loved her. The family would like to thank the staff at Northern Lights Inland Hospital Comfort Care unit for their compassionate care for Edie.Visiting hours will be held from 2 p.m. – 3 p.m. on Monday, Feb. 28, 2022, at Gallant Funeral Home, 10 Elm Street, Waterville, Maine. A short service will be held at 3 p.m. Arrangements are under the direction and care of Gallant Funeral Home. An online guestbook may be signed, and condolences shared at http://www.gallantfh.com. In lieu of flowers, donations can be made to the following charities: Humane Society Waterville Area100 Webb RoadWaterville, ME 04901 or: The Home for Little Wanderers93 Silver St.Waterville, ME 04901
EVELYN H. TOWNE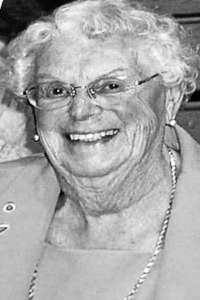 WATERVILLE – Evelyn Hamilton Hanscom Towne, 97, passed away on Tuesday, February 15, 2022, in Waterville. She was born on June 18, 1924, in Lewiston, to Robert and Esther Coolidge Hamilton.
She was educated in the Auburn schools, graduating from Edward Little High School in 1942 and from Central Maine General Hospital School of Nursing, in Lewiston, in 1945.
Evelyn was a registered nurse, working private duty and in the admitting office at CMG prior to her marriage to Basil C. Hanscom in 1948. Mr. Hanscom was the first director of the YMCA, in Waterville, and they resided in Waterville until he was transferred by the YMCA to Michigan where he died unexpectedly in 1956. At that time, Evelyn and their two children returned to Maine, living in the Lewiston area for a year prior to moving back to Waterville where she lived until the end of her life.
In 1957 she became associated with Thayer Hospital, in Waterville, becoming the Director of Admissions in 1964. She worked at Thayer until 1974, when she married Dr. Charles E. Towne, of Waterville. She and Charles spent winters in Naples, Florida, and summers in Waterville and Hancock Pond.
Over the years, Evelyn was an active member of the First Baptist Church and the Pleasant St. United Methodist Church, in Waterville, where she served on various boards and committees at the churches, including the Greater Waterville Council of Churches. She was a member of the Maine State Nurses Association and served on several committees at Thayer Hospital. She served as the chairman of the Individuals Committee of the United Way of Waterville for three years, was a former member of DAR, a lifetime member of the Waterville Women's Club, and a member of the Founders Group of the current YMCA/Boys Club/Girls Club of the Alfond Youth Center. In 2011 she was inducted into the Inspirational Hall of Fame of the Alfond Youth Center.
Evelyn was preceded in death by husbands Basil C. Hanscom and Dr. Charles E. Towne, Mary Towne Sondergeld and Connie Towne.
She is survived by her son Daniel R. Hanscom (Susan), and daughter Deborah H. Christopher (Gilbert), Dr. John W. Towne, Donald Sondergeld; and numerous grandchildren and great-grandchildren.
A memorial service and burial will be held in the summer.
Arrangements are under the care and direction of Veilleux and Redington Funeral Home, http://www.VeilleuxFuneralHome.com.
In lieu of flowers, memorial donations may be made to the Greater Waterville Food Bank, 61 Pleasant St., Waterville, ME 04901 or Maine General Hospice, 10 Water St., Suite 307, Waterville, ME 04901.
BERNARD D. BULMER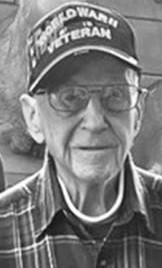 OAKLAND – Bernard Dean Bulmer, 100, passed away on Tuesday, February 15, 2022, in his home on Messalonskee Lake, which he built himself in 1962. Bern was born in Smithfield on the Sand Hill Road where the house still stands today. He was the son of Dean and Della (Brooks) Bulmer.
He attended Williams High School, in Oakland, where Bern was raised. He often told of being picked up by a wagon to go to school each day. Bern graduated high school in 1939 and was soon after drafted into the Army. He was stationed at Fort Hood, Texas as a machine gun instructor. Little did Bern know that Texas would change his life forever, when he walked into the Five and Dime store, where he met his Million Dollar Baby, Annie Rose Ratliff.
Bern was a man of many hats. After being discharge from the Army he learned the craft of a watch maker. While working at this job he traded a $15 watch for a 15-acre parcel of land in Smithfield. A few years later, the Maine woods began calling his name, so he went on to become cruiser to run lines and scale wood for Diamond Match Company, of Oakland. Later years, when his daughter, Virginia, was born he decided that he wanted to be closer to home. He then became an auto body/mechanic for Pullen Ford, in Oakland. That is where he bought right off the car carrier, a 1965 Ford Mustang Convertible and a 1969 Ford Ranger that are still in the family in their original state to this day. In 1979, Bern heard of a night watchman / boiler operator position for Cascade Woolen Mill, in Oakland, where he worked until retirement at the age of 75.
In 1961, with great pride, Bern joined the Masons Messalonskee Lodge #113. As well as the Masons, Bern had many other interests. He spent many hours with his family, hunting and exploring the state brook fishing. One of Bern's proudest accomplishments was this past fall when he shot a 170-pound, 6-point buck, making him Maine's oldest person to harvest a deer in state.
Bernard was predeceased by his parents; his wife, Annie; his brothers, Donald, and Wallace; and his granddaughter, Lorna Labbe Brackett.
He is survived by his daughter, Virginia Labbe and son-in-law, Mike; his grandchildren, Rick Labbe and his wife, Nancy, Dana Labbe and his wife, Barbara; his great-grandchildren, Tyler Brackett, Maureen Mosher, Ciera Lambert, and Jenna Murray; his five great- great-grandchildren; and several nieces and nephews; his sister, Marion Bulmer; his brother-in- law, Richard and his wife, Callie Ratliff, where Bern spent many evenings in his later years eating supper and sharing stories of his life.
A March Celebration of Life at Wheeler Funeral Home, in Oakland, will be announced at a later date.
Arrangements are in the care of Wheeler Funeral Home, 26 Church St., Oakland, where condolences may be shared with the family on the obituary page of the website at http://www.familyfirstfuneralhomes.com.
JAMES R. ARNOLD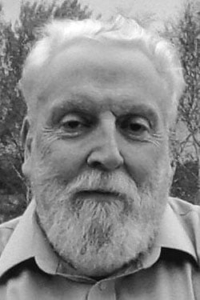 WINSLOW – James Raitt Arnold, 72, passed away on Wednesday, February 16, 2022, at home. Jim was born in Johnstone, Scotland, in 1949.
He moved to the United States when he was 14 years old. He was a writer, journalist, DJ, and newspaper editor.
When he lived in the Syracuse, New York, area, Jim was active with the local theater, worked tirelessly in service of his local community, and received a Lifetime Achievement Award from the Syracuse Press Club.
Jim and Sheri moved to Maine shortly after they were married. Jim cherished the way the Maine coastline reminded him of the rocky shores of Scotland. His decades of sobriety and wide circle of friends were a treasure to Jim; he was a wonderful example of living a sober life.
Jim loved football (the soccer kind), and rock music. He loved books, especially Kurt Vonnegut and Stephen King. Jim and Sheri also shamelessly loved reality TV and their rescue cats. Jim was particularly proud of his popular, tongue-in-cheek, and encouraging newspaper column, "Finding the Pony", about his journey with multiple myeloma.
Jim, his wicked sense of humor, and his big heart were dearly loved and will be greatly missed. In the near future, we will gather online to share our love of Jim at a virtual memorial.
Jim is survived by his wife Sheri Arnold; his daughters Jennifer Terry and her husband Mark, and Alison Bouchard and her husband Jim; his five grandchildren, Jacob, Matthew, and Joshua Terry, and Emma and Sam Bouchard; and his stepchildren Kristie Dahlia Home and Jason Haag.
Arrangements under the care and direction of Dan and Scott's Cremation and Funeral Service, 445 Waterville Rd., Skowhegan.
In lieu of flowers, friends wishing may make donations to the Humane Society Waterville Area, 100 Webb Rd., Waterville, ME 04901 or Hospice of Eastern Maine, 885 Union St., Bangor, ME 04401.
JUDITH E. WESTMAN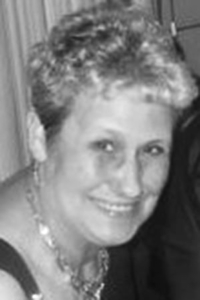 VASSALBORO – Judith E. Westman, 72, passed away Saturday, Feburary 19, 2022, at the Mt. Joseph Nursing Home, in Waterville. Born in Caribou on April 22, 1949, she was the daughter of Orick E. and Marjorie F. (Danforth) Westman.
Judith was raised in Waterville and attended Waterville High School. In the early 2000s she went back to school and received her CNA certification. She loved taking care of people.
In 1968, she married Armond Boudreau, giving birth to three beautiful children. In the early 1970s she then married O'Neil Carpenter and blessed her family with another son.
Her diverse careers included working for Pizza Hut, in Virginia, doing construction with Bancroft Construction Corp., and serving many years for Logan Painting before going into the CNA field. This career was in what Judith took the most pride. She loved being around people and taking care of them. She made many friends and met some wonderful people during this chapter of her life.
Judith also spent many happy hours with her family watching the New England Patriots play football and betting on the Super Bowl game every year with her sister Barbara. Judith also loved knitting, making sure everyone had a blanket in their favorite color as well as being outside and gardening in her younger years. She traveled to many parts of the country including Canada, Vermont, California, and Arizona.
Besides being with her children and grandchildren, Judith loved listening to Elvis Presley and was blessed with making a trip to Graceland with her family in the early 2000s. She also got to see one of his last concerts, in Augusta, after spending the night waiting at the door for the ticket master to open. Judith was a caring, warm, and loving person to her family and all who met her. When she became a great-grandmother, she was on top of the world. She will be missed so much.
Judith was predeceased by her parents; son Jason Carpenter; sister Barbara Varney, brother Mark Westman; niece Gretchen Sally; ex-husband O'Neil Carpenter and his son Timothy Carpenter; and her best friend Butch.
Survivors include her children, David Boudreau, Jodi Carpenter-Jones, and Peter Boudreau; her sister Evelyn Carter; her extended family, Jackie Sweigart, Violet White-Carpenter, and James Carpenter; many grandchildren, great-grandchildren, nieces, nephews and cousins. Judith was loved by so many; the list is too long to write but know, you all meant so very much to her.
In keeping with Judith's wishes, she will be cremated and buried at St. Francis Catholic Cemetery, 78 Grove St., Waterville. Services, burial and a celebration of life will be held at a later date.
Arrangements under the direction and care of Dan & Scott's Cremation & Funeral Service, 445 Waterville Road, Skowhegan ME 04901.
In lieu of flowers, please send donations to the Humane Society Waterville Area, 100 Webb Rd., Waterville, ME 04901.
Responsible journalism is hard work!
It is also expensive!
If you enjoy reading The Town Line and the good news we bring you each week, would you consider a donation to help us continue the work we're doing?
The Town Line is a 501(c)(3) nonprofit private foundation, and all donations are tax deductible under the Internal Revenue Service code.
To help, please visit our online
donation page
or mail a check payable to
The Town Line, PO Box 89, South China, ME 04358
. Your contribution is appreciated!
https://townline.org/wp-content/uploads/2016/06/TownLineBanner.jpg
0
0
Website Editor
https://townline.org/wp-content/uploads/2016/06/TownLineBanner.jpg
Website Editor
2022-03-02 13:38:27
2022-03-02 13:38:27
OBITUARIES for Thursday, March 3, 2022