OBITUARIES for Thursday, May 12, 2022
LINDA L. LIBBY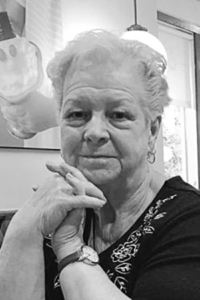 OAKLAND – Linda L. Libby, 79, passed away on Saturday, April 23, 2022, at Maine­General Medical Center, in Augusta. Linda was born in Oakland, at home, on April 19, 1943. She was daughter of the late Linwood and Clara (Moody) Grant.
She attended school, in Oakland, at Williams High School.
Linda married the love of her life, Clair Libby, in 1961. They shared many years together until his passing in 2004.
She was a cake decorator who made many wedding cakes and birthday cakes for family and friends.
Besides her parents and her husband, she was predeceased by her brother, Dwight Grant, her sisters Kathy Scott and Kim Hall.
Linda is survived by her three children, Lisa, Tina, and Brett Libby and his wife, Heather; her grandchildren Tara, Zack, Taylor, Shelby, Dakota, and Caleb; her great-grandchildren Riley, Brayden, Wyatt, Everett, and Bryce; her sister, Marlene Mann; and and many nieces and nephews.
A graveside service was held on Monday, May 9, at Lewis Cemetery, in Oakland.
Arrangements are in the care of Wheeler Funeral Home, 26 Church St., Oakland, where condolences may be shared with the family on the obituary page of the website at http://www.lawrybrothers.com.
LINDA B. BAILEY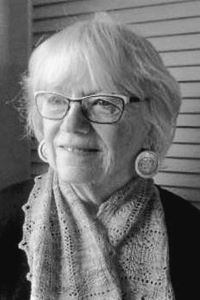 WINSLOW – Linda B. Bailey, 81, (born Olcott), of Winslow, passed away on Thursday, April 28, 2022. She was born on December 30, 1940, in Plainfield, New Jersey, and lived a long, fruitful, fun, and fulfilling life right up to the end. She passed peacefully in bed – her body no longer able to continue on with what her mind wanted her to do.
"Lin" was a loving wife to her husband, Blaine, whom she adored. She was also the most loving and caring mother to her two boys. She was a consummate entrepreneur, a decorator, a matchmaker, an artist, an animal lover, and a cancer survivor. Smart as a whip, sometimes sly, always witty, and willing to laugh at every opportunity.
Lin lived life to the fullest, always busy doing something. She enjoyed the simple 'everyday' with her husband, dogs, and horses. But her mind never stopped looking for a way to turn her latest interest or hobby into a business. An adventurist at heart – as an example, she had no problem taking the helm of the 32-foot sailboat that she and Blaine sailed all over the Coast of Maine. Just try to keep up with her, we would say.
She met challenges in life head-on and determined to come out on top, and more often than not she did – raising two boys mostly as a single mother. Later in life she beat cancer – twice. She was one tough cookie, not that you would see that side of her in conversation. Outwardly she was a true lady and approached every situation with thoughtful sensitivity and a smile on her face.
Lin was an animal lover and always had at least one K9 companion, and often many that she shared her home with. She and Blaine also enjoyed their many horses at their Whoabegone Farm, in Benton.
Among her many business ventures – Décor Custom Decorating, The Matchmaker computer dating service (long before anyone else came up with that idea), Bailey's Business Services (with her husband, Blaine), and L&B Art Effects.
She is survived by her husband of 35 years, Blaine Bailey, of Winslow; two sons, Greg (Laurie) Roberts, of Baxter, Tennessee, and Jeff (Becca) Roberts, of Biddeford; her sister, Sandy Terp, of Alburtis, Pennsylvania; and one grandchild, Jordan Roberts, of Biddeford.
A celebration of life was held on Friday May 6, at Governors Restaurant, Waterville
Arrangements are in the care of Lawry Brothers Funeral Home, 107 Main St., Fairfield, where memories may be shared, and an online register book signed by visiting http://www.lawrybrothers.com.
In lieu of flowers, memorial gifts may be made in Lin's name to the ASPCA at https://www.aspca.org.
DOLORES C. CRYAN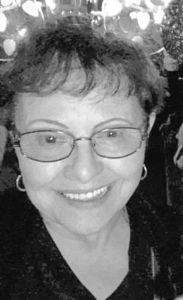 WATERVILLE – Dolores C. (Quirion) Cryan, 83, passed away on Friday, April 29, 2022, following a brief illness. She was born on December 12, 1938, the daughter of Albert and Leda (Talbot) Quirion.
She was educated in Winslow Public Schools and Mount Merici Academy, in Waterville, and spent her life in Winslow, North Vassalboro, and on Lake Moxie, in The Forks Plantation. She was a member of St. John the Baptist church, in Winslow. Dolores was also a member of snowmobile and ATV clubs in the Lake Moxie area.
Dolores married Robert F. Cryan Sr., on September 7, 1964, and they shared more than 57 years. Dolores worked at Thayer Hospital, in Waterville, and area woolen mills. She retired from Oak Grove Nursing Home, in Waterville, at the age of 62.
Dolores spent as much time as she could with her husband, children, grandchildren, extended family, and friends at her cottage on Lake Moxie where she was the happiest. She enjoyed boating, fishing, snowmobiling, ATVing, and playing cards. She also enjoyed traveling, dining out, and the "occasional" nap.
Delores adored her grandchildren, loved doting on them and never missed an opportunity to tell them how she loved them to the moon and back. She was the centerpiece of the family where her love and generosity knew no limits.
She is survived by her two children, Robert F. Cryan, Jr. and his wife, Brianna, and their two children Nicholas R. and Eliana M. Cryan, of Oviedo, Florida; and daughter, Kimberly A. (Cryan) Vicnaire and her husband Brent, and their two sons, Cameron P. and Brady R. Vicnaire, of Waterville; her brother, Roger Quirion and wife Debbie; sisters-in-law Lorraine Quirion and Doris Quirion, all of Winslow; and many nieces and nephews and cousins.
Dolores was predeceased by her husband Robert; by her parents Albert and Leda (Talbot) Quirion; by three sisters, Lorraine Morey and her husband Ted Morey, Gloria Quirion, and Pauline Carrier and husband Robert Carrier, and three brothers, Ronald Quirion, Raymond Quirion and wife Enid Quirion, and Robert Quirion.
A graveside service will be held at a later date at the Veterans Cemetery, in Augusta, at which time Dolores will be laid to rest with her husband, Robert.
Arrangements are under the direction and care of Dan and Scott's Cremation, 445 Waterville Rd., Skowhegan, ME 04976.
In lieu of flowers, donations may be made to a charity of your choice.
NELSON KISS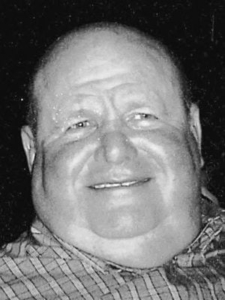 VASSALBORO – Nelson "Butch" Kiss, 82, passed away peacefully Saturday, April 30, 2022, at home. Nelson was born and raised in Meriden, Connecticut.
He attended Wilcox Technical School, graduating in 1958, where he excelled at auto mechanics. He was employed at his family's lamp manufacturing company, Kiss Lamp Company, and Harte Chevrolet, in Meriden, Connecticut, before moving to Vassalboro in 1976 and starting his own business, Kiss Kar Kare, which he ran for 35 years. He specialized in building custom hot rods including his 1940 Chevy Coupe. In his early years, he was an award-winning drag racer, and raced all over New England, New York, and New Jersey.
Nelson was industrious and skilled at many things. In building his own home, he custom crafted the interior with great detail and did much of the electrical and plumbing; by all accounts, it is a beautiful home. He also built custom furniture including an elaborate grandfather clock.
He was actively involved in youth baseball, coached for many years, and started the junior high school baseball program in Vassalboro. He coached many winning seasons.
Nelson was an outdoor and nature enthusiast; he enjoyed birdwatching, hiking, and boating. He spent lots of time in Greenville and Bar Harbor, staying at bed and breakfasts and enjoying fine dining.
Holidays and spending time with family was especially important to him. Christmas was his favorite time of the year, and he enjoyed decorating and buying gifts for family as well as less fortunate children in the area.
Nelson was predeceased by his parents, Aaron and Alice (Baton) Kiss; his sisters Peggy Gervascio, Lucille O'Brien, two brothers, Donald Kiss and Francis Brown.
Nelson is survived by his wife of 54 years, Charlene (Stanley) Kiss; their sons Curtis and Dana; daughter-in-law, Molly; grandchildren Kamryn, Lauren, and Aaron; several nieces, and nephews.
Nelson was deeply passionate about animals, especially his cats, many of which he rescued.
At his request, there will be no visiting hours or funeral. A celebration of life will be held in private.
In his memory, donations can be made to the Humane Society Waterville Area, 100 Webb Rd., Waterville ME 04901.
MARIE B. McMAHON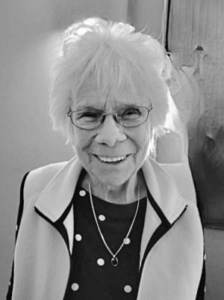 WATERVILLE – Marie Baker Foster McMahon, 87, of Waterville, passed away Sunday, May 1, 2022, at Mount St. Joseph's rehab facility, in Waterville. She was born, March 27, 1935, in Norridgewock to Beatrice and Floyd Baker.
She graduated from Skowhegan High School. She and her first husband, Mathew Foster, lived in Bingham with their four children, Mona, Dougie, Bea and Suzie. Marie modeled love of family and home, hard work, service to others and persevering through challenging times. As a single, working mother of four, she somehow created time to sew her girls' school, Easter and other outfits. Then taught them how to sew as they got older.
She supported her family in different ways, yet most loved the two decades of connecting to patients as a dental assistant in Waterville. In 1977 she married her second husband, Richard J. McMahon who passed in 1987. Besides being a wonderful mother, she enjoyed honoring veterans and serving local veterans' organizations, The Winslow VFW, The Elks Auxiliary, and she served as president of the American Legion Women's Auxiliary. She especially loved the poppies and sharing them to raise awareness and donations. She also enjoyed being a Togus hospital and Meals on Wheels volunteer.
Favorite family memories include decades of family card games of canasta, of which is still played with children and grandchildren. Much fun was enjoyed when she would yodel or dance. At Suzette and Bill's wedding, eight years ago, she was dancing a lot and having so much fun. Attendees commented. "I hope I can dance like that at her age." Then one younger person corrected herself and said, "Heck, I wish I could dance like that now!" We still smile knowing she danced as recently as November and now, we trust she's still having fun and dancing in Spirit!
She wanted to celebrate her 80th birthday in a special way and did the Polar Dip at Messalonskee Lake for the Boys and Girls Club. She only let her children know at the last minute, not wanting anyone to try to talk her out of it. One of her granddaughters loves the memory of Gram doing a split well into her 60s!
Simple things brought her pleasure, feeding and watching the birds, tending to her flower gardens, and making and sharing her delicious tourtiere pie, now of which her family carries on the tradition.
Marie was predeceased by her parents; her husband, Dick McMahon; brother, Harold Baker, sister, Roberta Wise; and stepson, Eddie McMahon.
She is survived by her four children, Ramona Freeman, of Waterville, Doug (Sandy) Foster and Beatrice (Bob) Blake, all of Oakland, and Suzette Foster (Bill Mosher,), of North Carolina; stepchildren Michael (Renata) McMahon, of Sidney, Patricia McMahon, of Waterville, and Rick (Kim) McMahon, of Sidney; grandchildren Theresa Blake, of Oakland, Brianna Anicetti of North Carolina, Brittany Anicetti Viuf, of Oklahoma, Gabrielle Foster, of Portland, Mathew Foster, of Oakland; and two great-granddaughters, Joslyn Ireland and Harper Viuf; siblings Bette (Rance) Hadaway, of South Carolina, Doug (Phyll) Baker, of California, Karen (Ron) Gareau, of Rhode Island, Bill (Karen) Baker, of Massachusetts; her Baker half-siblings; and many nieces and nephews.
Visiting hours will be held from 6 to 8 p.m., on Friday, July 15, at Gallant Funeral Home, 10 Elm St., Waterville, ME 04901. Burial will be held Saturday, July 16, at 10 a.m., at the Old Oak Cemetery, River Road, Norridgewock, ME 04957.
Arrangements are under the direction and care of Gallant Funeral Home. An online guestbook may be signed, condolences and memories shared at http://www.gallantfh.com.
In lieu of flowers, please consider donations to American Legion Auxiliary in Waterville or Beacon Hospice Care, 5 Community Dr., Suite A, Augusta, ME 04330.
BARBARA E. HORNER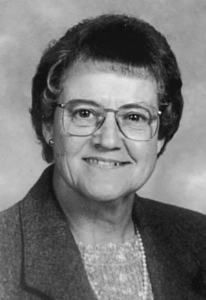 VASSALBORO – Barbara E. Horner, 95, passed away peacefully at home on Tuesday, May 3, 2022. She was born December 26, 1926, in Camden, the daughter of Alfred B. Nedeau and Teresa (Shaw) Nedeau.
Barbara grew up mostly in Norridgewock, but also in several other New England towns before graduating from Northfield High School, in Vermont, in 1944. Barbara married James "Jim" Horner, her husband of 70 years, in 1948, in Concord, New Hampshire.
She was a devoted mother while they lived in Hudson, Ohio, Leawood, Kansas, Hinckley and Waterville, Maine, and Durham, North Carolina, before retiring back to Maine in Vassalboro in 1989.
She began her own career only after her children finished their grade school years, working in the Rare Book Collection, at the Colby College Library (1969-1975), then at the Duke University International House, in Durham, North Carolina (1975-1989). She had a knack for remembering names and milestones and knew every international student who attended Duke during those years, including the correct pronunciation and spelling of their names. She welcomed each and every one and made them feel at home.
Barbara was a member of the Waterville Women's Club and enjoyed volunteering at the old Thayer Hospital, in Waterville, Vassalboro Food Pantry, Volmer's Nursing Home, in Vassalboro, and attending the Vassalboro United Methodist Church.
Barbara was a kind and caring soul who enjoyed being among family and friends, traveling, watching birds and wildlife, knitting, conquering crossword puzzles, and taking walks in nature. She loved to send letters and cards and never forgot a birthday. She was still receiving Christmas cards from some of her international friends from Greece, Sweden, and Japan.
She was predeceased by her husband Jim, her sister Margaret Keene, of Norridgewock, and brother Al Nedeau Jr., of California.
She is survived by son Stewart and his wife Cindy, of Waterville; daughter Peggy and her husband Ted May, of Columbia, Missouri; granddaughter Heather Provost and her husband Lucas, of Albion; grandson Travis Horner and fiancé Josh Rideout, of Gray; and great-grandchildren Madalyn, Ryder, and Miles Provost.
A Celebration of Life will be held at 1 p.m., Friday, June 17, 2022, at the Vassalboro United Methodist Church, 614 Main Street, Vassalboro, Maine 04989.
Arrangements are under the direction and care of Gallant Funeral Home, 10 Elm Street, Waterville, Maine 04901.
An online guestbook may be signed, condolences and memories shared at http://www.gallantfh.com.
Those who wish may honor Barbara's life by making a gift in her memory to the Vassalboro United Methodist Church, 614 Main Street, Vassalboro 04989, or the Vassalboro Food Pantry, Rte. 32, in Vassalboro.
REBECCA CLIFFORD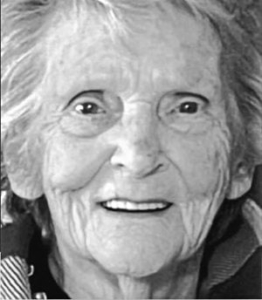 CHAMPLAIN, N.Y. – Rebecca Clifford, 92, of Champlain, New York, passed away Friday, April 8, 2022. Rebecca was born in Fairfield, March 9, 1930, the late daughter of Mable (Crockett) Lawrence and Earl Lawrence Sr.
On January 29, 1949, Rebecca married the love of her life, Ralph Clifford, together they had four beautiful children.
Rebecca loved life, visiting her family and friends singing country music and her favorite gospels at church with her sister, Ruth and brother "Billy" William, and caring for whomever needed her help. She loved to stay busy. With all of this being said she also had another great love, and that was cooking. She was great at it, just ask anyone for whom she ever cooked or baked. Because of that it led her to own her own restaurant with one of her life long friends, Ann Maglaris. They met at Bill's truck stop and went on to own the notorious Eating House, in Fairfield. There she worked alongside her two daughters, Joyce and Janet, sisters Iva and Alma.
When you entered the diner it felt like home filled with laughter, family and friends, some new, some old but it was always full you never left hungry or disappointed, that was for sure.
Rebecca was predeceased by her husband Ralph Clifford; her two daughters Joyce Frye and Janet Hunter; a granddaughter, Brandy Ratcliff; five sisters, Iva Carter, Alma Mower, Priscilla Wing, Olive Chapman, and Ruth Buker, four brothers, Norman Lawrence, Floyd Lawrence, Colby Lawrence, and Melvin Lawrence.
Rebecca is survived by her son, Steven Earl Clifford, and daughter-in-law, Michelle Clifford, her son, Russell Clifford and his partner Maxine Buker; her grandchildren Stacey Boudreau, Matthew Clifford, Kasey Carpenter, Brian Clifford and Benjamin Clifford. her brother, William "Billy" Lawrence and sister-in-law, Elaine Lawrence, brother, Earl "Butchy" Lawrence and her best friend and sister-in-law, Carol Lawrence.
A graveside service will be held Saturday, May 21, in Fairfield, at 11 a.m. The family invites family and friends to join them at Governor's Restaurant,Main St., in Waterville, in the Ball Room Hall, at 1 p.m., after the service.
Responsible journalism is hard work!
It is also expensive!
If you enjoy reading The Town Line and the good news we bring you each week, would you consider a donation to help us continue the work we're doing?
The Town Line is a 501(c)(3) nonprofit private foundation, and all donations are tax deductible under the Internal Revenue Service code.
To help, please visit our online
donation page
or mail a check payable to
The Town Line, PO Box 89, South China, ME 04358
. Your contribution is appreciated!
https://townline.org/wp-content/uploads/2016/06/TownLineBanner.jpg
0
0
Website Editor
https://townline.org/wp-content/uploads/2016/06/TownLineBanner.jpg
Website Editor
2022-05-11 14:53:06
2022-05-11 14:53:06
OBITUARIES for Thursday, May 12, 2022