OBITUARIES for Thursday, May 13, 2021
JIBRYNE "GUBBY" KARTER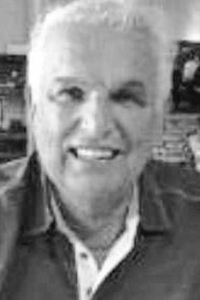 NAPLES, Fla. – Jibryne "Gubby" Karter, 75, passed away on Sunday, April 11, 2021, in Naples, Florida. He was born in Waterville on June 17, 194,5 to Jibryne "Gubby" and Jeanette Karter.
He was educated in local schools and attended the University of New Hampshire where he completed a degree in Hospitality Management. While at the university, through a bit of ingenuity, he established his own fraternity, Alpha Dubba Gubba, which he personally founded and elected himself president.
Upon graduation Gubby served his country as an officer in the US Army and went to Korea. Completing his term of service and ready for adventure, without any financial resources he traveled to Vermont and convinced his brother-in-law to co-sign a note with him so he could go to Europe for two months where he made many lifelong friends. He then returned to his hometown where he and his brother, Fred, purchased the Bob-In Bar and Grill, on Temple St., in Waterville. They soon took over ownership of the Chez Paree, also in Waterville, another local night spot. In time Gubby became solely affiliated with the Bob-In which he owned and ran until his move to Florida five years ago. For many years he was also the managing partner at the Budget Host Motel.
Interestingly Gubby passed away on the Sunday of the Masters. This is the man who in years past climbed the fence to get into the Masters with his best friend Carl Beck.
One of his passions was the Waterville Boys and Girls Club. He served on the board of directors and was instrumental in the relocation and building of the then new facility.
As one of ten children in a large out-going family, Gubby was gregarious by nature. He loved and enjoyed interacting with people from all walks of life. He was often late for family dinners because he had to take time to converse with a friend or with someone he just met while strolling the aisles of a grocery store. It could be said his friends ran the gamut from bank presidents to bank robbers.
Gubby loved spending time with his granddaughter Jenna at the lake in the summer. He often said that his crowning achievement in life was when he organized a weekend reunion of the extended Karter family, which was attended by several hundred people. He was the consummate host. People were drawn to this larger than life personality. His love of life knew no bounds and he lived it to the fullest.
He was predeceased by his son Jibryne Karter III.
He is survived by granddaughter Jenna Karter his son Michael Gabriel (Kathleen); grandsons Michael and Christian; and his nine siblings, Carol Cota (Hugh), Jim Karter (Mona), Mary Elliott (John), Elissa Karter, Fred Karter (Nancy), Joe Karter (Debra), Jan Bourque (David), Karl Karter (Roxanne), Jeff Karter (Tim), his ex-wife Brenda Ross Karter; numerous nieces, nephews, cousins.
A celebration of his life will be held by his family at a later date.
DOROTHY M. BERNARD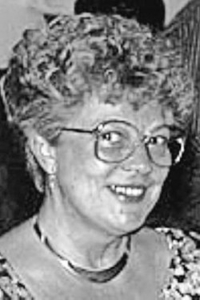 WINSLOW – Dorothy M. Bernard, 84, passed away on Monday, April 26, 2021, of complications from heart surgery, at Maine Medical Center, in Port­land. Dorothy was born in Bangor on December 20, 1936, the daughter of the late Ernest and Gladys (Hatch) Braley.
She graduated from Bangor High School in 1955; and then graduated from Berkshire Christian College in 1959.
She worked full time for the city of Bangor, married Kenneth Bernard in 1962, and celebrated 59 years together. Dorothy went on to work at Mansfield Clinic, Thayer Hospital, in Waterville, retiring in 1996, working for 33 years.
She really enjoyed working in her garden, knitting, reading, and her church and church family.
Besides her parents, she was predeceased by her son, Kevin Grant Bernard who passed away from Cystic Fibrosis. Dorothy devoted her life caring for Kevin until his death in 1986. She was also predeceased by her nephew, Timothy Bernard who passed away in 1996.
Dot will be sadly missed by her husband, Kenneth R. Bernard; her sister, Ernestine Cole and her husband, David; her brother-in-law, Robert Bernard; and her nieces and nephews Deborah, Peter, Gary, Linda, Connie, Bonnie, Terrie, Rhonda, Bruce, Paul, Clayton, and Stephen.
A memorial service was held on Wednesday, May 5, at Blessed Hope Church, 10 Pleasant St., Waterville, with Pastor Michael Alix officiating. Private burial will be held at a later date.
An online guestbook may be signed, and memories shared at http://www.familyfirstfuneralhomes.com
Arrangements are by Lawry Brothers Funeral and Cremation Care, 107 Main St., Fairfield.
In lieu of flowers, donations in Dorothy's memory may be made to Blessed Hope Church, P.O. Box 473, Waterville, ME 04903.
CHARLES LONGSTAFF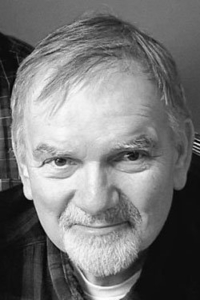 WINTHROP – Charles Longstaff, 73, of Winthrop, passed away on Monday, April 26, 2021 following a brief illness. Charlie was raised in Fairfield, by his mother Edith C. Long­staff, having lost his father, Percy Longstaff, at a young age.
He graduated from Lawrence High School, in Fairfield, and the University of Maine at Orono, and lived the majority of his life in central and southern Maine.
He worked in various sales positions including merchandise, finance and automobile sales. After retirement, he worked as a Job Coach at the local hardware store. Over the years he was strongly involved in many youth and outreach ministries of the Winthrop United Methodist Church, even making two trips to Red Bird Mission in the Appalachian Mountains in his 1970 Suburban with a parcel of teenagers.
Charlie leaves a rich legacy in his family, survived by his wife of 39 years, Kristine; four sons, Christopher Longstaff and wife Daria, of Newark, Delaware; Andrew Dionne and wife Mary, of Sidney, Charles Joseph Longstaff and wife Angelique, of Hancock, and David Longstaff and wife Lydia, of Winthrop; 10 grandchildren; and one great-granddaughter; his sister, Diane Huntley, of Ruckersville, Virginia; and a nephew and niece.
There will be a small family service at a future date.
Anyone wishing to make a remembrance in Charlie's name may make a donation to the Winthrop United Methodist Church Memorial Fund.
CAROL J. BROUGHTON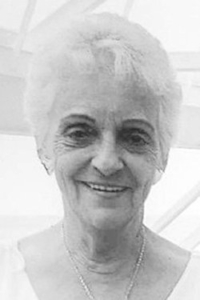 WHITEFIELD – Carol J. Broughton, 84, passed away peacefully at home on Monday, April 26, 2021. She was born April 27, 1936, in Detroit, Michigan, the daughter of Donald and Arlene (Shaf­fer) Monday.
After working for Dr. Popa, in Kingsville, Ohio, for many years, Carol, along with her husband, managed Village Green Park and Campground for 28 years. She had a true love for camping, traveling in the winter, and building houses with her husband and dogs.
After retiring from the campground, Carol and her husband retired to Maine to be with her family. She loved coloring, HG-TV, doing puzzles and just spending time with her dogs.
Carol was predeceased by her parents, her brother, Gary Monday, her son, Gary Pellone, and her beloved husband, Eugene Broughton.
Carol is survived by her son, Jeff Pellone and his wife Sue, of San Antonio, Texas; her daughter, Cathy Bowen and her husband Michael, of Katy, Texas; and her daughter, Georgene Rideout and her husband Jerry, of Whitefield; her many grandchildren, Jessica Pellone, James Brown, Heidi Winslow, Steven Wight, Tyler Bowen, Jordan Bowen, Brittany Ecker, Wesley Pellone and Cassie Clary; and her several great-grandchildren, Gabriel Pellone-Lopez, Aiden Bowen, Kylie Bowen, Trey Cuellar, Mason Bowen, Lexi Winslow, Liam Bowen, Madison Ecker, and Madison Wight.
Per her wishes there will be no services as her wish is to be cremated. She would want everyone to celebrate her life instead of mourn the unimaginable loss that the family would regrettably endure.
Arrangements are in the care of Staples Funeral Home, 53 Brunswick Ave., Gardiner, where memories, condolences and photos may be shared with the family on the obituary page of our website at http://www.familyfirstfh.com .
In lieu of flowers please make donations to the http://www.copdfoundation.org.
HOWARD R. JONES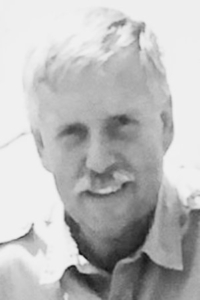 OAKLAND – Howard R. Jones, 75, passed away peacefully on Wednesday, March 31, 2021, at home. Howard was born in Waterville on January 4, 1946, to Robert B. and Doris (Willette) Jones, who predeceased him, along with his two older brothers, Deane and Bruce.
He was the husband of Linda (Bulmer) Jones with whom he shared 53 years of marriage.
Howie was a resident of Oakland for many years and previously resided and grew up in Waterville. He was a graduate of Waterville High School, class of 1965, and he attended Maine Maritime Academy, in Castine. Howard started his long career as a building materials sales rep at Superior Column, Oakland. After a long successful career in the industry, he retired from Huttig Building Materials in 2015. In 2015, he received the RLDAM Lifetime Achievement Award. He continued to do consultant work with Reeb, Protecto Wrap, and Prime Source until his death.
Howie loved being outside working around his house, down at the lake, or taking walks with his wife and dogs. He enjoyed spending time with his friends and family, especially if they were fishing or hunting. Howie was fortunate to fish all over the continent, including Montana, Alaska, and Cabo San Lucas. He also enjoyed hunting all over the globe in places like North Carolina, Colorado, Spain, England, and South America. One of his most memorable hunting excursions was a month-long safari in Tanzania, Africa.
Howie would say though that nothing could beat his times spent hunting in his home state of Maine, especially with his grandson. They would often go deer hunting after school and were also able to go on a couple bison hunts and one moose hunt together.
Howie also took pleasure in playing softball, golf, hockey, skiing and dirt bike racing.
In addition to his wife Linda, Howie is survived by his daughter Carolyn Bridges and her husband Erik, of Oakland, and their son, Rhys; his sister-in-law, Patricia Jones, of Scarborough; many nieces and nephews; and three special cousins Gary and his wife Terry, of Sherborn, Massachusetts, Barbara Hauter, of California, and John Hauter, of New York.
A Celebration of Life will be held on June 26, at 10 a.m., at the Faith Evangelical Free Church, at 250 Kennedy Memorial Drive, Waterville. An interment at Pine Grove Cemetery will be done later with family.
Arrangements are in the care of the Wheeler Funeral Home, 26 Church St., Oakland, where condolences to the family may be shared on the obituary page of the website http://www.familyfirstfuneralhomes.com.
In lieu of flowers, donations in Howie's memory may be made to Good Shepard Food Bank of Maine, P.O. Box 1807, Auburn, ME 04211, or Pine Tree Camps,149 Front St., Bath, ME 04530.
KENNETH JACOBSON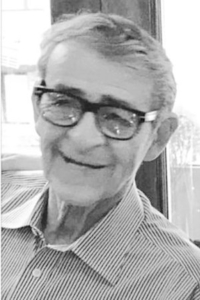 NEW YORK CITY – Kenneth Jacobson, 91, songwriter and activist, passed away peacefully on March 22, 2021, two days after his birthday. The son of Gertrude and Henry Jacob­son, he was born and raised in Waterville.
As a child, he gravitated toward music naturally, picking out tunes on the piano that he heard on the radio, writing songs and skits that he and a younger sister performed in the family living room, with or without an audience. His talent developed over the years, and while still in high school, he played with Waterville's Al Corey's Big Band. During his first year at Colby College, in Waterville, he attended the performance of a musical play and realized that this was what he wanted to do. During his time at Colby, he wrote the music for two such shows, Lucky to Be Me (1947) and Bottoms Up (1949). They were both performed at Colby and Bottoms Up went on tour.
Kenny also served as president of Powder and Wig, Colby's student run theatre club. Upon graduation, he was awarded the Condon Medal "established in 1920…to honor the graduating senior who exhibited the finest qualities of citizenship and made the most significant contribution to the development of college life at Colby." Years later, a Kenneth Jacobson Music Room was established at Colby.
After a short stint in the Army where he was stationed in Orleans, France, and was responsible for the entertainment of the soldiers, he moved to New York City. Almost immediately, he met with success when his first recording, Every Day performed by Joni James, was released in 1954. It was his first gold record.
In the years that followed, Kenny's songs were recorded by Peggy Lee, 101 Strings, Frank Sinatra, Johnny Mathis, Dinah Washington, Ronnie Self, The Four Lads, Jimmy Brown, Theresa Brewer, Ella Fitzgerald, Jerry Lee Lewis, Johnny Kidd and The Pirates, The McGuire Sisters, The Andrew Sisters, Lou Christie, Jackie Wilson, Shelley Fabares, Count Basie, Duane Eddy, Jim Reeves, Nat King Cole, Link Wray, Steve and Eydie Lawrence, The Partridge Family, and many others. He loved working with Ella Fitzgerald in particular, who he called his best and kindest collaborator.
A number of his songs ranked high on the Billboard charts, which are weekly listings showing the popularity of songs. In 1965, Kenny was the composer of Hot September the musical version of Picnic. He also wrote the music for the musical comedy Show Me Where the Good Times Are based on Moliere's The Imaginary Invalid. It was performed in 1970.
Kenny was an active member of ASCAP (American Society of Composers, Authors and Publishers). For a period of time, he taught musical theatre classes for adults at The New School, in New York City. He was unstinting with his knowledge, warmth and generosity, and in his later years mentored many young songwriters. One of them remembered a bit of Kenny's advice: "Don't worry if it's bad. We all write bad. Just write it until it's good." Equally as important to Kenny as his music was his involvement in the AIDS activist organization ACT UP during the late 1980s and 1990s. He was lauded as "a wonderful guy and a steady hand" of ACT Up's Treatment and Data Committee. Kenny lived a rich, modest and creative life, full of music, love and beauty.
He was very close to his three sisters – was predeceased by his sister, Estelle, and is survived by his sisters, Phyllis and Ruthie (spouse, Herb), nephews and nieces.
CARROLL H. OUELLETTE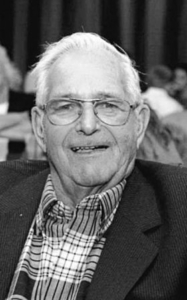 WINSLOW – Carroll Henry Ouellette, 79, of Winslow, passed away on Wednesday, March 24, 2021, at Northern Light Inland Hospital, in Waterville. Carroll, the son of Henry and Viola (Bourgoin) Ouellette, was born on July 6, 1941, in Fort Kent.
Carroll grew up in Fort Kent where he met his life-long love, Phyllis, and they were married in 1962. Soon after, they moved to Winslow in 1964 to search for new opportunities and begin a future as a family. He was a hard worker, landing himself a supervisor position in the spinning room at Ski Land Woolen Mill, in Clinton, where he worked for 21 years. Carroll, however, had dreams and goals to open his own family-run business. Determined to do so, Carroll began Carroll's Auto Body Shop, in Winslow, in 1976. Both he and his wife worked countless hours to grow this business into the successful company it has become today. After his son Michael was old enough to join in the business operations, Carroll and Mike became a partnership changing the name of the business to Carroll and Son Body Shop. He enjoyed working alongside his wife Phyllis and son Michael.
When Carroll was not in the shop working countless hours on vehicles or towing wrecked cars, he was out at his camp on Belgrade Lakes fishing and enjoying the outdoors. He could be seen out on his deck, by the water, enjoying a cigar on a nice sunny day. In his earlier years, he enjoyed going on trips with his wife to Aruba, Las Vegas, and Florida.
Carroll is survived by his daughter, Louise Irwin (Ouellette) and her husband Paul Irwin, of Winslow; and his son Michael Ouellette and partner Lynn Pelletier, of Benton; five grandchildren, Jonathan Irwin and wife Amy, of Oakland, Katie Souviney and husband Cody, of China, Kristopher Denis and partner Christina, Nicholas Denis and partner Evelyn, and Zachary Denis and partner Molly, all of Benton; four great-grandchildren, Colton and Brantley Souviney, of China, Natalie Irwin, of Oakland and Parker Redlevske, of Oakland; his sister Norma (Ouellette) Bonenfant, of Fort Kent, Nancy (Ouellette) Dubay, of Fort Kent, Gilmay (Ouellette) Power, of Augusta.
Carroll was predeceased by his wife, Phyllis (Theriault) Ouellette' as well as his oldest daughter, Linda (Ouellette) Denis, of Benton; his father, Henry and mother Viola Ouelette, of Fort Kent; his brothers, Roger Ouellette, of Waterville, Bert Ouellette, of South China; as well as his sister, Viola Ortiz, of Vassalboro.
Please join the family in remembrance of Carroll on Saturday, May 15, at 9 a.m., at Saint Bridget's Center, 864 Main St., Vassalboro. A celebration of life will follow at MacCrillis-Rousseau VFW #8835 lounge, 175 Veterans Dr., Winslow.
Arrangements are under the care and direction of Veilleux Funeral Home, please visit http://www.veilleuxfuneralhome.com to share your condolences with Carroll's family.
DONALD L. RAYMOND SR.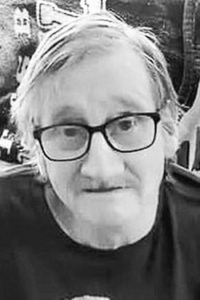 OAKLAND – Donald Lee Raymond Sr., 67, passed away Friday, April 30, 2021, at his home in Oakland. He was born May 9, 1953, in Waterville, the son of Francis G. and Florence E. (Trafton) Raymond.
He attended schools in Fairfield. On August 1, 1993, he married the former Loretta Salley, in Solon. He was employed doing farm work until he was 25 and became disabled. He enjoyed cooking, camping, gardening, fishing, hunting, spending time with family, his wife and dog, Willow, were great times for him.
Donald is survived by his wife, Loretta (Salley) Raymond; five sons, Richard Raymond and wife Nikida, of Waterville, Mark Raymond and wife Billie Jo, of Bennettsville, South Carolina, Jeffrey Raymond and partner Ashley Savage, of Lee, Damien Raymond and partner Julie York, of Embden, Jesse James and wife Shaeanne, of Jay; three daughters, Kelly Mann and husband Bill, of Jefferson, Jamie Way and husband Brad, and Kristina Goodale and husband Randy, all of Embden; 30 grandchildren; six great-grandchildren, and a set of twins on the way.
He was predeceased by his parents; brother, Jerry Raymond, and sister, Ida Landry.
A celebration of life will be held Saturday, May 15 at 3:30 p.m. at 47 Sawtelle Rd., Oakland.
Arrangements under the direction and care of Dan and Scott's Cremation and Funeral Service, 445 Waterville Rd, Skowhegan ME 04976.
Flowers may be delivered to 47 Sawtelle Rd., Oakland, ME 04963.
There is a go fund me page on Facebook for anyone wishing to make a donation.
RICHARD B. CLARK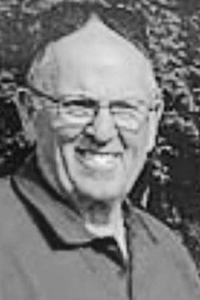 FAIRFIELD – Richard "Dick" B. Clark, 79, passed away at MaineGeneral Medical Center, on Saturday, May 1, 2021. Dick was born in Summerfield, New Brun­swick, Canada, on December 3, 1941, the son of the late George and Hilda Clark.
The family relocated to Maine in 1946. He graduated from Lawrence High School, in Fairfield, graduated from Thomas College, in Waterville, and served his country in the Armed Forces.
While on leave from the U.S. Army in 1963, he kidnapped his wife Blanche and returned to Europe to finish his tour while Blanche made hand-whipped spam and eggs in the Blue VW Beatle.
After exiting the U.S., Army, Dick entered the work force as a sales representative for Beechnut Baby Foods until he found his calling within the manufacturing industry at Keyes Fibre/Chinet/Huhtamaki, in Waterville, where he served 35 years before retiring in 2007 as a member of Huhtamaki's management team, overseeing multiple production departments.
Over the years, Dick volunteered to the community coaching youth sports, helping the football and hockey boosters, as well as being a proud member of the PAL board. Fall is football in Dogtown. So, Friday nights, top row of the bleachers, directly in front of the tower, 50 yard line, he and Ronnie King would watch the "Dogs" battle.
In his spare time, he could be found swinging his clubs with close friends Larry Murphy, Gary Ackendorf, and Dale Buzzell (who also customized his clubs) at the Waterville Country Club. Dick's best round was a 66, and managed a hole in one along his journey. In 1996 and 1997, Dick represented Huhtamaki at the McDonald's LPGA Pro-Am.
Special thanks from all the grandkids for the countless rides to and from practices, sporting events, and other "random" calls and spontaneous credit card purchases. Let us not forget the suffering of all the dance recitals he painfully sat through.
He enjoyed his "do nothing week" alongside wife Blanche at their Samoset Condo. They would sit and relax on the porch for hours, cocktail in hand, laughing, savoring each other's companionship absorbing beautiful ocean views. Daily walks on the breakwater; guaranteed, as they enjoyed the peacefulness of the ocean, sharing their continued love for one another. Forever, they will dance the night away on God's stage.
Richard was predeceased by parents George and Hilda Clark.
He is survived by son, Eric Clark; and twin grandsons Dustin and Dylan Brown, of Fairfield; daughter Michelle Peterson and husband Clinton, of Fairfield; and grandchildren Karlie Clark and fiancé Richard Clarke, of Augusta, Tragen Clark, of Sidney, Braylee Peterson, of Sidney, Alexandrea Peterson, of Fairfield and Xavier Peterson, of Fairfield; his sister Linda Clark and partner Mike Holt, of Fairfield.
Services will be held at a later date.
Arrangements are in the care of Lawry Brothers Funeral Home, 107 Main St., Fairfield.
Memories and condolences may be shared with the family on the obituary page of the funeral home website at http://www.familyfirstfuneralhomes.com.
In lieu of flowers, friends may donate to the Fairfield Food Pantry.
FLOYD A. ELLER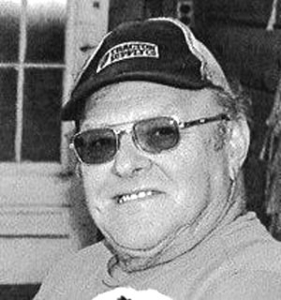 FAIRFIELD – Floyd A. Eller, 73, passed away suddenly on Saturday evening, May 1, at home. He was born Nov. 7, 1947 in New Sharon the only child to Della (Lane) Eller and Joseph Eller.
He was the husband to Dorothy A. Campbell, formerly of Acton, Massachusetts, whom he married on New Year's Eve 2012, and together they retired to their beautiful farm on the Ridge Road, in Fairfield.
Floyd graduated in the last graduating class from New Sharon High School, in 1966. During his high school years he worked for William "Ross" McCormick at McCormick's Store, in New Sharon. After high school he worked construction for several years. He was especially proud of the brick work at the Learning Center at University of Maine at Farmington. He went onto complete a course at the Carnegie Mellon University, in Pittsburgh, Pennsylvania, which allowed him to become the sales and marketing representative for the NFO (National Farmers Organization) as the North East Regional Sales and Marketing representative.
Following that he remained a livestock dealer and dairy farmer for 24 years. He spent most of his life on the Lane Road, in New Sharon, farming and raising his family with his first wife Rose Mary (Harris) Eller. He returned to Maine in 2012 to raise beef cattle on his and Dorothy's Ridge Road farm. Most recently he formed his LLC, Ridge Road Remodeling and has been buying and remodeling houses with the assistance of his realtor friend, Judy Williams, of Plourde Realty, in Waterville.
Floyd is also survived by his three daughters, Barbara Eller and her boyfriend Robert Searles II, of Waterville, Brenda (Eller) Avery and her husband Alan Jesse Avery, of Woodstock, New Hampshire, and Beverly (Eller) Stevens and her boyfriend Adam Hamm, of Smithfield; three grandchildren, Carter Stevens and his fiancée Kaitlin Marraché, of Jacksonville, Florida, Logan Stevens and his girlfriend Taylor Davidson, of Sidney, and Emma Avery, of Woodstock, New Hampshire.
As someone who had survived tough times and pulled himself up by his bootstraps on several occasions, Floyd was always willing to help a friend in need by any means necessary. He lived by the theory that strangers were merely friends that he had not yet met and his biggest fault was that he wore his heart of gold on his sleeve.
A sunset service was held on May 10, at their farm.
Arrangements are in the care of the Lawry Brothers Funeral Home, 107 Main St., Fairfield where condolences may be shared with the family on the obituary page of the website at http://www.familyfirstfuneralhomes.com.
RICHARD A. BOUDREAU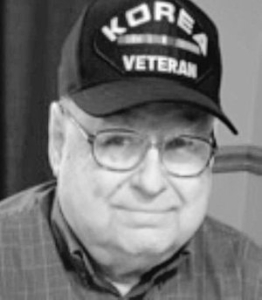 SIDNEY – Richard Arthur Boudreau, 89, died Monday, May 3, 2021. Richard was born in Waterville on May 25, 1931, to Alphonse Boudreau and Grace (Pooler) Boudreau.
After graduating from Waterville High School in 1949, he served four years in the United States Air Force, attaining the rank of staff sergeant. During the Korean War, he was stationed in Japan. He was very proud of serving his country.
With help from the GI Bill, Richard earned a bachelor of liberal arts degree from the University of New England, in Biddeford, in 1959. He met many friends there with whom he always remained in touch.
After college, he met the love of his life, Madeline (Rossignol) Boudreau, when he returned to his hometown of Waterville to work at the Depositors Trust Bank, on Main St. They shared a blessed life together, enjoying 52 years of marriage that saw many classical music concerts, trips to the Maine Coast for lobster dinners, lively picnics, and fall foliage trips throughout Maine.
Because of his love of philosophy, books, and the desire to start a new career, Richard decided to go back to college in 1968. After earning a master's degree in library science from the University of Maine at Orono, he became the librarian at Thomas College, in Waterville. During 27 years of service, he befriended students who, long after graduating, often visited him and Madeline at their home.
Retirement gave Richard more time to devote to the community and those in need. For 15 years, he and Madeline delivered Meals on Wheels for the Muskie Center, in Waterville. They loved helping others; this was a direct link to their strong Catholic faith and devotion. For 64 years (67 years of Franciscan study), Richard was a member of the Saint John the Baptist Fraternity of the Secular Franciscan Order and served as president, secretary, treasurer, and several other roles for the local fraternity council.
The arts held a special place in Richard's life and was something he passed on to his children. Maybe it is no surprise for a librarian, but Richard loved books, especially the classics and Charles Dickens. An appreciation for classical music led to an extensive record collection and his children's memories of their home filled with the sounds of Saturday Afternoon Metropolitan Opera. Richard also enjoyed model railroading and spent years building his own.
Richard especially loved the Boston Red Sox. Like many in his generation, he waited his whole life for them to finally win the World Series. The joy of that win in 2004 was something he was able to witness three more times. He shared his love of baseball with his children. He coached them and took them to see the Maine Guides, and eventually the Red Sox at Fenway Park, the church of baseball. His children have fond memories of listening to the Sox games under the large willow tree in their backyard, as Richard smoked his cigars, playing catch, and hitting thousands of pop flies to them.
He was a loving, sweet, giving, compassionate and caring father and grandfather, as well as a mentor. He would often say, "There is only one decision: make the right one. Don't be afraid of the decisions you make; do what you think is right."
He was predeceased by his wife, Madeline, his daughter, Margaret Mary, grandchildren Faye and Jibryne, his younger brother, Ronald Boudreau, and his older sister, Theresa (Boudreau) Guerrette.
He is survived by his children Rosemary, Jane, and Mark; five grandchildren, Dustin, Kayla, Aida,; four great-grandchildren: Jenna, Eliot, Oliver, and Mattie Lynn; as well as many nieces and nephews.
Ever committed to public service and the greater good, Richard donated his body to science to the University of New England's medical school.
A memorial mass will be held at a time to be determined.
Memorial contributions may be made to the Secular Franciscans, attention Dan Spofford, treasurer, SFO, 194 Garland Rd., Winslow, ME 04901.
Responsible journalism is hard work!
It is also expensive!
If you enjoy reading The Town Line and the good news we bring you each week, would you consider a donation to help us continue the work we're doing?
The Town Line is a 501(c)(3) nonprofit private foundation, and all donations are tax deductible under the Internal Revenue Service code.
To help, please visit our online
donation page
or mail a check payable to
The Town Line, PO Box 89, South China, ME 04358
. Your contribution is appreciated!
https://townline.org/wp-content/uploads/2019/07/Town-Line-Website-banner-v3-1030x206.jpg
0
0
Website Editor
https://townline.org/wp-content/uploads/2019/07/Town-Line-Website-banner-v3-1030x206.jpg
Website Editor
2021-05-12 14:36:10
2021-05-12 14:36:10
OBITUARIES for Thursday, May 13, 2021