HARRY E. PHILLIPS
­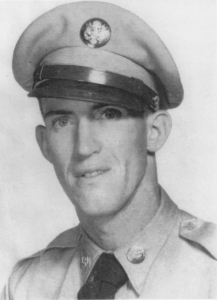 WINSLOW – Harry E. Phillips, 89, passed away on Friday, May 3, 2019, at his home. He was born Dec­em­ber 11, 1929, in South Hamp­ton Township, New Jersey, the son of Alonzo F. And Dorothy M. (Wells) Phillips.
He was a veteran who proudly served his country in the United States Army until his honorable discharge. He worked for many years, in various jobs in the shoe shop industry.
Harry is survived by his son, Daniel E. Phillips and Partner Erika R. Bottjer, of Winslow; two sisters, Gladys Pyle, and Beatrice Bachman, both of New Jersey; two brothers, Ronnie Phillips and wife Rose, of New Jersey, Warren Phillips and wife Sue, of South Carolina; sister-in-law, Frances Phillips and family, of New Jersey; two granddaughters, Samantha D. Perry and husband Andrew, of Fairfield, Tabatha L. Phillips, of Anson; grandson, Tyler D. Humphrey and partner Haley Friend, of Waterville; three nieces, Karen Pyle, Myra (Bachman) Conover and Debbie (Bachman) Latshaw, all of New Jersey; two nephews, Scott Phillips, of North Carolina, and Ronny and wife Rhonda (Smith) Phillips, of South Carolina.
A Celebration of Life will be held in New Jersey for family and friends at a future date, a private celebration of life gathering to be held locally.
In lieu of flowers, friends wishing may make donations in Harry's memory to the Alfond Cancer Center 39 Old Belgrade Rd., Augusta, Maine 04330.
Arrangements under the direction and care of Dan & Scott's Cremation & Funeral Service, 445 Waterville Road, Skowhegan, ME 04976.
ARTHUR N. LARSEN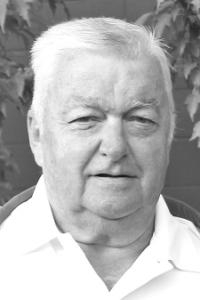 WINSLOW – Arthur Neil Larsen, 74, of Winslow, passed away on Saturday, May 4, 2019, at Augusta Rehabilitation Center. He was born in Waterville on October 18, 1944, to Bernard and Rosie (Hunne­well) Larsen.
In his youth, Arthur attended Waterville schools and graduated from Waterville High School in 1963. In October of 1963, he enlisted in the United States Army and was stationed at Fort Hamilton, in New York, after basic training. He then was sent to serve in Munich, Germany, until his honorable discharge in September 1966. He also served as a reservist until October 1969. Later, he was awarded a National Defense Service Medal.
On September 28, 1968, he married the former Joan Bergeron, of Oakland, and began their life together, locating in Winslow, where they celebrated each other through 50 years of marriage.
Early on in their married life, Arthur worked for Barrows Mayflower as an accountant. Later, he was employed by KVCAP as their transportation director, where he initiated the public busing service that continues to aid the greater Waterville and Augusta area to this day. He also took classes at Thomas College, in Waterville, at this time. His favorite years of employment were served at Larsen's Variety—his convenience store/gas station, where he worked with his wife Joan and his children Arthur and Melissa. There he spread his goodness and humor to locals and patrons with a friendly smile and a helpful hand. He was also a loyal member and former president of the Lions Club.
During his younger years, he collected stamps and rare coins that he later used to share stories with his grandchildren. His love of history and family lineage sent him on a genealogy journey after his retirement that spanned approximately 15 years. He gathered research from cemeteries and libraries across the state and spent a lot of time at the Winslow Public Library. He also became 'savy,' connecting with other genealogists through Facebook. He loved the outdoors, which included feeding the birds and weeding his flower gardens; he may have had a few encounters with a squirrel or two. Watching golf on TV was also a beloved pastime. Above all, his most precious moments came from spending time with his family.
Arthur is survived by his wife Joan; son Arthur B. Larsen and wife Sheri, of Winslow; daughter Melissa Stanley, of Fairfield; grandchildren Joshua, Jacob, Katelynn and boyfriend Jacob Grenier, and Caleb-Jared (Larsen); grandchildren Samantha and boyfriend Dylan Young, Michael Jr., and Shelby (Stanley); sister-in-law Linda Nelson and sons, Dana and Chester; sister-in-law Evangeline Davidson and husband Robert; sister-in-law Shirley (Bard) Huard; sister-in-law Joyce Larsen-Lord; and numerous nephews, nieces, great-nephews, and great nieces.
He was predeceased by his father Bernard Larsen, mother Rosie Larsen, brother Allan Larsen, son-in-law Michael Stanley Sr., brother-in-law Dana Nelson Sr., brother Earl Shaw, sister-in-law Carol Bard and her husband Emile, and brother-in-law Clifford Haines Jr.
RICHARD E. BEALE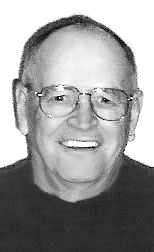 WINSLOW – Richard Earl Beale, 80, a 24-year veteran of the United State Air Force, passed away on Sunday, May 5, 2019, at his home in Winslow. He was born October 23, 1938, in Danforth, the son of Elijah M and Lilla B (Scott) Beale.
He was educated in the schools of Danforth and graduated from Clinton High School in 1957. He was a veteran who proudly served his country in the Unihted State Air Force until his honorable discharge in 1982. He was employed at Pratt and Whiney Aircraft prior to his career in the military, and with VIP Auto after his retirement from 1984 – 1987. He was a member of the Clinton Lions Club and the U.S. Air Force Association.
Richard is survived by his partner of 23 years, Anna Gerald; his children, William Michael Beale and his wife Diane, of Las Vegas, Nevada, Laura Hatfield, of Waterville, Richard Beale and his wife Karen, of Yuba City, California, Mailissa Cavanaugh and her husband Andrew, of Indian Springs, Florida, Mary Dowe and her husband Richard, of Windsor, and James Beale; his sister Mary Randall, of Augusta, sister-in-law Drena Beale, of Florida, and brother-in- law Peter Levesque, of Oakland; 21 grandchildren and too many great-grandchildren, nieces, nephews and other family members to list.
Richard was predeceased by his parents, his brother Robert Beale, his sisters Margaret Bailey, Verna Proctor, Arlene Beauregard, and Virginia Levesque; his son Robert Mark Beale and the mother of his children Ruth Elaine (Hawes) Beale.
A Celebration of life will be held at the Brown Memorial Methodist Church at 36 Church St, Clinton, ME at a.m., on Saturday, June 22, 2019, followed by a graveside internment.
Arrangements under the direction and care of Dan & Scott's Cremation and Funeral Services, 445 Waterville Road, Skowhegan, ME 04976.
Memorial donations may be made to the Harold Alfond Center for Cancer Care, C/O Maine General Office of Philanthropy, PO BOX 828, Waterville, ME 04901-0828.
RAYMOND A. PELLETIER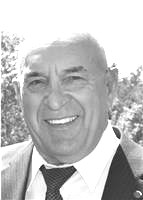 WINSLOW — Raymond Adrien Pelletier, 89, passed away at his home on Sunday, April 28, 2019. He was born on December 23, 1929, at the beginning of the Great De­pression, the eleventh of twelve children of Patrick and Desneiges (Plante) Pelletier.
Despite having been raised in poverty and having faced great adversity throughout his lifetime, he demonstrated determination, resourcefulness, frugality, integrity, vitality, grit, sincerity, kindness, and resilience, modeling these qualities for his family and friends.
Raymond, the first in his family to graduate high school, attended Winslow High School, class of 1948. He was on the Periscope staff and participated in numerous sports, lettering in baseball and football. During the final game of his senior year, he scored the game-winning touchdown against Lawrence High School. He was later selected as a running back on the All-Maine Team.
After high school, he attended Coburn Classical Institute, in Waterville, until its closure. He then attended the University of Cincinnati, but withdrew due to financial constraints. In 1950, he enlisted in the Navy where he rose to the rank of Ensign 1 as a diesel engine mechanic in the Engineering Division aboard the Battleship USS Wisconsin.
In 1952, he married Jeanne I. Poulin, his high school sweetheart. In 1954, Raymond received an honorable discharge and returned to Winslow. Under the GI Bill, he attended the University of Maine at Orono where he studied chemical engineering. Following his freshman year, he withdrew to support his growing family. Though never able to complete his college degree, he instilled his value for education in all of his children, each of whom graduated from Harvard University and subsequently became his "dream team" of professionals in the fields of education, engineering, finance, law, and medicine.
From 1955 to 1992, Raymond worked as a union ironworker and became a 65-year member of Ironworkers Local #496. He contributed to the construction of U.S. Navy communication towers, U.S. Department of Defense nuclear missile silos, bridges, paper mills, and numerous commercial and public buildings, including the Maine State Capitol Building and several hospitals. After retirement from active construction work in 1992, he continued for over a decade to serve as an instructor of rigging, reinforcing, and welding for the ironworkers apprenticeship program and the Maine Technical College System. He was a lifetime member the American Legion, Post Number 5, in Waterville and the Winslow VFW Post 8835.
He is survived by his partner and fiancée of 30 years, Martha (Grindall) Audet; his six children, Ronald Pelletier and wife Ning Sawangjaeng, of Lincolnville, Janice Pelletier and husband Len Kass, of Orono, Karen Pelletier and partner Anu Makynen, of Portland, Mark Pelletier and wife Leslie King Pelletier, of Winslow, Dominic Pelletier and wife Beth Audet Pelletier, of Raymond, and Jeffrey Pelletier and wife Lilly Ampai Chiu Pelletier, of Manhattan Beach, California; 11 grandchildren; two step-children; many cousins, nieces, nephews, great-nieces and great-nephews.
In 1989, Raymond met Martha Audet while working at Scott Paper Company, in Winslow. Raymond became an important part of the lives of Martha's children: Arlene and David McLean of Winslow, John and Ashley Audet of Winslow, and Beth and Dominic Pelletier; and Martha's 13 grandchildren; and eight great-grandchildren.
Raymond was predeceased by his parents; ex-wife and mother to his six children, Jeanne (Poulin) Pelletier; brothers, Patrick, Rudolph, Gerard, Lucien (Mike), Leopold, Armand, Robert, Joseph (Donald), sisters, Anne Marie Mailloux, Juliette, Cecile Ellis; nephew, Patrick Ellis, and several other nieces and nephews; and daughter-in-law, Nancy (Willey) Pelletier.
He enjoyed hunting, fishing, foraging, gardening, driving, traveling, and helping his children and grandchildren with home-building and maintenance. His skills with all things mechanical, as well as his work ethic, both on and off the job, were considered legendary.
Please visit www.veilleuxfuneralhome.com to view a video collage of Raymond's life and to share condolences, memories and tributes with his family.
Out of respect to those with allergic conditions and in lieu of flowers, donations may be made in Raymond's memory to: Winslow High School Athletics, Winslow High School, 20 Danielson St., Winslow, ME 04901.
Responsible journalism is hard work!
It is also expensive!
If you enjoy reading The Town Line and the good news we bring you each week, would you consider a donation to help us continue the work we're doing?
The Town Line is a 501(c)(3) nonprofit private foundation, and all donations are tax deductible under the Internal Revenue Service code.
To help, please visit our online
donation page
or mail a check payable to
The Town Line, PO Box 89, South China, ME 04358
. Your contribution is appreciated!
https://townline.org/wp-content/uploads/2019/07/Town-Line-Website-banner-v3-1030x206.jpg
0
0
Website Editor
https://townline.org/wp-content/uploads/2019/07/Town-Line-Website-banner-v3-1030x206.jpg
Website Editor
2019-05-15 15:12:15
2019-05-15 15:12:15
Obituaries for Thursday, May 16, 2019