BARBARA C. DOWE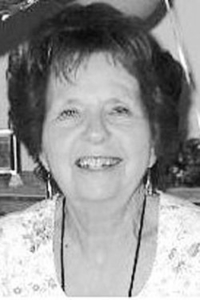 SOUTH CHINA – Barbara C. Dowe, 88, of South China, passed away on Tuesday, May 5, 2020, at the Alzheimers's Care Center, in Gardiner. She was born the only child to Ralph and Madeline Cushman, in Boston, Massachusetts, on June 15,1931, the same year the Empire State Building was completed and opened.
She was an innocent, petit, blue-eyed beauty. As an infant she didn't know the great challenges ahead: The U.S. was in the midst of the Dust Bowl Years, The Great Depression was worsening, and food prices and unemployment were going through the roof. She was sheltered living in Westwood, outside Boston, until her family moved to China.
During her childhood she inherited a true love of music. Her father, Ralph Cushman, had been a union musician in the Boston area and played drums for some of the big-name bands of the times, and her mother, Madeline Sampson Cushman, had "barnstormed" throughout New England with him before Barbara was born. Barbara never took up an instrument, but she was an accomplished singer performing at local minstrel shows, weddings, and her church choir. Musicals were her love!
On July 22,1951, she married Richard E. Dowe, of South China, and was instantly welcomed into the larger family that she had always wished for with five "sisters" and three "brothers"! Their support was so important when Richard left for military duty in Korea six months later because Barbara was pregnant with their daughter, Linda. When Richard returned home, the family headed to Tennessee for two years before returning to Maine in 1954 where they would settle down, buy a house and raise four children: Linda, Sherri, Rhonda and Rick.
A good many of the "Mom Years" were a time of struggle but also of a defined character. After all, she was a child of the depression. People remembered the hardship of the 1930s and the rationing of the war years, and she grew up to be "thrifty" and resourceful often adding to the family income by helping in Richard's electronics business, raising dogs to sell, gardening, sewing and whatever else she could think of. That's what it took to get by in China, in the 1950s with four kids, a mortgage and self-employment that provided a service and relied on people paying their bills.
She could stretch a dollar! Mom lived by JFK's, "ask not what your country can do for you — ask what you can do for your country." She – as so many others of her generation – believed in commitment to country, church, and community. There was Eastern Star, American Legion Auxiliary, China Food Pantry, South China Community Church, the list goes on. Even the hardware business that Richard and she started – Dowe's True Value Hardware – was to fill a need for the community. It was a thriving business up until they retired.
Always at Richard's side at American Legion events, Memorial Day parades, and numerous patriotic causes, she was committed to service for others. Whatever Barbara was involved in, she gave 110 percent to the cause.
As cruel as Alzheimer's is, the lost loves of her life never vanished in the mist of the disease. During her final years she always waited for the arrival of daughter Rhonda, who had died in 2002, her husband Richard, who passed in 2016, her mother and best friend, Madeline, and her beloved pet, Kodi. She left a legacy of love and a challenge to others to continue helping those in need. Barbara was predeceased by her two parents, Madeline and Ralph Cushman; her youngest daughter, Rhonda Dowe; and her husband of 64 years, Richard E. Dowe.
She is survived by her daughter, Linda Poulin and her husband, Don; her daughter, Sherri Glidden and her fiancé, Bill Gamble; her son, Rick Dowe and his wife, Mary; her four grandchildren, Stacy Westfall, Jesse Glidden, Tiffany Ranalla and Chelsea Dowe; and her eight great-grandchildren, Caleb Westfall, Joshua Westfall, Nathan Westfall, Nevaeh Ranalla, Peyton Dowe, Aubrey Ranalla, Liam Dowe, and Adaleigh Glidden.
Due to Covid-19 and the current health restrictions, a date for the service will be determined later.
Arrangements are under the care of Direct Cremation of Maine, in Belfast.
Memories and condolences may be shared with the family at http://www.directcremationofmaine.com.
In lieu of flowers, please consider donating to Barbara's church, South China Community Church, South China Community Church, and mail to Ronald Emery, 267 Alder Park Road, South China, ME 04358.
FRED CURTIS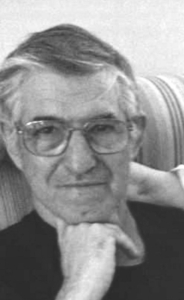 CHINA – Fred Curtis, 71, passed away unexpectedly on Sunday, May 3, 2020.
Fred lived a full and happy life and his legacy will forever endure in the hearts of family.
He had a special way of making anyone who came into his life feel like his family, particularly within the China community and in his church community. Fred was one in a million – a man who poured so much love into this world.
Fred bravely served our country in the Vietnam War, and further served the Pan Am Railroad, in Waterville, from which he proudly retired. Upon retirement, Fred faithfully attended to a service that was needed within the China community. He was a local businessman for many years, lovingly referred to as the "Trash Man." Fred also served the Lord by, and through, the Winslow Baptist Church, where he helped with the youth group. His former Pastor described Fred as follows, "God used Fred in a wonderfully unique and amazing way. Every teen who entered that ministry knew that Fred cared for them. Fred was the most faithful servant in the youth ministry. He loved the Lord and he loved seeing kids step into faith and grow their walk with God."
Most often, you could spot Fred driving around with his wife spending quality time together laughing; he always had such a witty sense of humor. They loved to drive around all day, enjoying each other and all the beautiful sights that Maine has to offer. Fred Curtis was first and foremost a family man, the glue that held it all together. He was kind and loving, but most importantly, he was a man of faith. He will forever live on in our hearts.
"Love is patient, love is kind. It does not envy, it does not boast, it is not proud. It does not dishonor others, it is not self-seeking, it is not easily angered, it keeps no record of wrongs. Love does not delight in evil but rejoices with the truth. It always protects, always trust, always hopes, always preservers. Love never fails." – 1 Corinthians 13:4-8.
Fred is survived by his wife of 49 years, Terry Curtis; his children, Larry Curtis, Tony Curtis, Chris Curtis and Fred Curtis; two sisters, a brother, many grandchildren, cousins, nephews and nieces. He will be greatly missed by all.
KIM P. BUCKLEY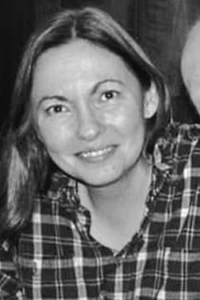 CHINA – Kim Pamela Buckley, 63, passed away on Wednesday, April 29, 2020, at her home on China Lake.
She was the wife of John Knizeski. Kim was born on December 1, 1956, in Albany, New York, to her loving parents, Julia (Norma) Townley and William Buckley. She graduated from Enrico Fermi High School in 1974, where she participated in several activities such as chorus and theater to the ski club. Kim was an accomplished life underwriter and pioneered telecommuting (working from home) for several companies.Kim will be missed by the China Village community. She was a valued and active member of the China Baptist Church. She was a beautiful alto as a choir member. In addition, Kim served on the Board of Trustees of the Albert Church Brown Memorial Library. She was also an animal lover for all creatures big and small.Kim will be remembered by her family and friends as the most generous and caring woman you could ever meet and the greatest wife and mother anyone could ask for.
In addition to John, Kim leaves behind two daughters, Tess and Heather, and a grandson, Alexander; her mother; and a sister, Gail Warnok and her family, from Enfield, Connecticut.
Due to the current circumstances, there will be a service at a later date.
An online guestbook may be signed, and memories shared at www.familyfirstfuneralhomes.com.
Arrangements are in the care of Lawry Brothers Funeral and Cremation Care, 107 Main St., Fairfield.
CHRISTOPHER J. KINNEY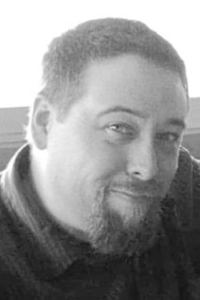 FAIRFIELD – Christopher James Kinney, 48, passed away on Thursday, May 7, 2020, following a long, courageous battle with terminal cancer. He was born October 1, 1971, in Calais, the son of James E. and Elizabeth M. (Davies) Kinney.
He graduated from Averill High School in 1990. He was employed for many years as a welder and has worked for the Morning Sentinel from 1991-2001, Cives Steel from 2005 to the present, Quick Lube, in Augusta, from 2000 to 2002, Jay's Garage, in Oakland, from 1998 to present and Live Action Garage from 2014 to the present.
Christopher was a member of the Grace Bible Church, in Oakland, South Gardiner Baptist Church, and the Maine Mud Bog Association. He enjoyed mechanics, woodworking, ATV riding and helping others.
He is survived by Linda Hewey; two daughters, Gloria Kinney, Seairha Badger and husband Paul, two sons, Jason Works, Derek Todd; son-in-law, Mark Prosper; mother, Elizabeth Kinney; grandchildren, Brittney Works, Kristina Prosper, Lincoln Prosper, Mark Badger, Tyson Badger, Hailey Badger, Keairha Badger, Brandon Badger; daughter-in-law, Delani Bannett; adopted mother, Diane Bickford; brother, Jon Loisell; uncle, Jay Boulette; many aunts, uncles, nieces, nephews and cousins.
Due to the coronavirus restrictions, a celebration of life and burial will be postponed until further notice.
Arrangements under the direction and care of Dan and Scott's Cremation and Funeral Service, 445 Waterville Road, Skowhegan, ME 04976.
In lieu of flowers, friends wishing may make donations in Christopher's memory to the Restoration of "Big Red," c/o Jason Works, P.O. Box 24, Hinckley ME 04944O, or Gloria Kinney,34 Summit Street, Fairfield, ME 04937.
JOHN J. JACKSON
OAKLAND – John "Jack" Joseph Jackson, 58, passed away Thursday, May 7, 2020, following a brief stay at MaineGeneral Rehabilitation at Gray Birch Drive, in Augusta. He was born in Camden June 14, 1961, the son of John Hollis Jackson and Yvonne Mary (Bellmore) Jackson, who both predeceased him.
Jack had many friends who were very dear to him as they were able to look beyond his disability and see him as the person he was. Having been born into the world with the challenge of Cerebral Palsy, Jack lived his life with courage and a stubborn determination to never let his handicap get in the way of living life to the fullest, making his own decisions and always having as much fun as possible. Jack was a life-long fan of the Boston Red Sox, WWE and all things Star Trek.
He is survived by his brothers Jeffery Bellmore and wife Laurie, of Owls Head, Scott W. Jackson, of Ft. Lauderdale, Florida; and his sister Rhonda Lilly, of Vassalboro; his nephew and nieces John Scott Lacasse and wife Crystal, Abby Garrison and husband Kelly, Kate Bellmore and Emily Philbrook and husband Justin; as well as many extended family members including four great-nieces and a great-nephew.
A celebration of Jack's life will be scheduled at a later date.
Arrangements have been entrusted to Plummer Funeral Home, 16 Pleasant St., Augusta, Maine.
Condolences, stories and photos may be shared at www.plummerfh.com.
In lieu of flowers, we ask donations to be made to: The United Cerebral Palsy Association.
RONALD W. CHRISTIAN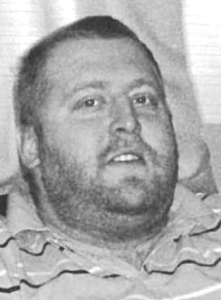 WINSLOW – Ronald "Ron" Wayne Christian, 38, passed away Saturday, May 9, 2020, due to medical complications. He was born July 29, 1981, in Waterville, the son of Yvonne Christian and Ronald W. Safford.
Ron graduated from Winslow High School. He had a care-free outlook on life and always willing to help a friend. Those who knew Ron got to hear some of his fabulous, unique stories, and inventions. Putting a smile on your face and some that made you go hmmmm….Ron was a great brother and friend to many. His big smile, big laugh, and outlook will be forever missed.
He is survived by his sisters, Sharon Christian (who he had a special relationship with, that will be forever missed) and Rachael Washburn.
MILTON F. HUNTINGTON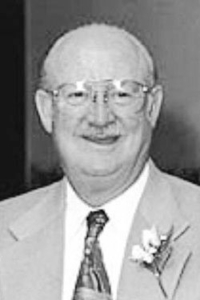 HALLOWELL – Milton F. Huntington, 88, of Stickney Terrace, died Tuesday, May 12, 2020, at Maine­General Rehabilitation and Long Term Care at Glenridge Drive following an extended illness. He was born in Belfast on February 11, 1932, the son of Arthur Huntington and Josephine (Mansfield) Huntington.
Huntington graduated from Augusta's Cony High School in 1950, and he attended the University of Maine at Orono following two years of active duty in Korea with the U.S. Army as a Military Police officer and regimental honor guard.
Prior to his retirement in 1992, he had served for 28 years as lead representative for the American Petroleum Institute. He was previously employed in Maine government as executive director of the Maine Highway Safety Committee and as a publicist for the Maine Department of Economic Development. Prior to state government employment, he served as a reporter and photographer for Augusta's Daily Kennebec Journal and the Waterville Morning Sentinel.
A longtime resident of Augusta, he was the author of A Lifetime of Laughter and Things That Make You Grin (And Maybe Tick You Off). The books were based partially on his "Milt's Musings" columns that appeared in Augusta's Capital Weekly newspaper over a five-year period. He was also a long-time, regular contributor to the Pages in Time section of The Town Line newspaper, in South China, during his later years.
In addition, he recently published Celebrities, Politicians, and Me (Plus Korean Capers) and a book of poetry for children titled Poems with a Plot.
Milt was a past president of the Maine Publicity Bureau and the former secretary-treasurer of the Maine Highway Users Conference.
His community activities include service as scoutmaster and deacon for Augusta's South Parish Congregational Church, and as a fundraiser for the Kennebec Valley United Way, Kennebec Valley YMCA and MaineGeneral Medical Center, where he also served as a reception desk volunteer for four years. He was president of the Augusta Kiwanis Club in 1965, and he is a former president and current Secretary Emeritus of the Kiwanis Past Presidents Club. In 2011, he was named Augusta Kiwanian of the Year.
In April 2019 the Maine Health Care Association selected him as one of the 35 Mainers honored in the annual Remember ME photography exhibit and recognition ceremony at the Augusta Civic Center.
Surviving is his wife of 62 years, Lillian M. (Munn) Huntington, of Hallowell; two sons, Charles Huntington, of Newcastle, and Thomas Huntington, of Camp Hill, Pennsylvania; and daughter Susan Harley, of Mercersburg, Pennsylvania; four grandchildren.
There are no public visiting hours and no public service planned. Burial will be in Wilton at a later date.
Arrangements have been entrusted to Plummer Funeral Home, 16 Pleasant St., Augusta, Maine.
Condolences, stories and photos may be shared at http://www.plummerfh.com.
Responsible journalism is hard work!
It is also expensive!
If you enjoy reading The Town Line and the good news we bring you each week, would you consider a donation to help us continue the work we're doing?
The Town Line is a 501(c)(3) nonprofit private foundation, and all donations are tax deductible under the Internal Revenue Service code.
To help, please visit our online
donation page
or mail a check payable to
The Town Line, PO Box 89, South China, ME 04358
. Your contribution is appreciated!
https://townline.org/wp-content/uploads/2019/07/Town-Line-Website-banner-v3-1030x206.jpg
0
0
Website Editor
https://townline.org/wp-content/uploads/2019/07/Town-Line-Website-banner-v3-1030x206.jpg
Website Editor
2020-05-20 13:59:56
2020-05-20 13:59:56
OBITUARIES for Thursday, May 21, 2020