OBITUARIES for Thursday, May 5, 2022
ELIZABETH BERARD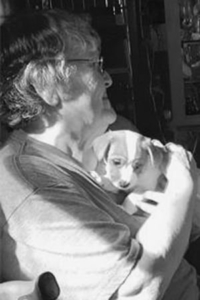 AUGUSTA – Elizabeth "Betty" Berard, 68, passed away on Thursday, April 14, 2022. Betty was born on March 10, 1954, in Waterville to Edgar and Yvonne (Jerome) Bouchard.
Betty graduated from Waterville High School class of 1973. Betty worked for years at LaVerdiere's Drug Stores and later Rite Aid and made countless friends along the way. She will be remembered fondly for her quick wit and spontaneous sarcasm to fit any situation. She never shied away from telling people what she thought.
Betty spent most of her life loving and tending to the stray animals that were lucky enough to cross her path. The flock always had room for one more, even if the house didn't. She loved her son and grandchildren and even at 66 years old, drove to Vermont by herself to be able to spend Thanksgiving with them. When she put her mind to something, there was no stopping her. No holiday meal will be the same without her dinner time antics.
Betty is survived by her son Joshua Berard, and wife Jaime, of West Gardiner; her grandchildren Emma Hayden, of Waterville, Lily, Katherine and Connor Berard, also of West Gardiner; niece, Donna Whitney, of Farmington; nephew, Dana Bouchard, of Oakland.
Betty was predeceased by her parents; and four brothers, Robert, Edgar Jr., Richard, and Paul Bouchard.
A Mass of Christian Burial was celebrated on Wednesday May 4, at St. John the Baptist Catholic Church, 26 Monument St. in Winslow. Interment followed at St. Francis Catholic Cemetery, 78 Grove St., Waterville.
A celebration of life will be held at a later date. Please visit http://www.VeilleuxFuneralHome.com to share your condolences with Betty's family.
In lieu of flowers donations may be made in Betty's memory to the Humane Society Waterville Area, 100 Webb Rd., Benton ME 04901.
BILL ROSE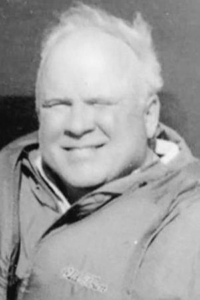 OAKLAND – Bill Rose, 72, died following a brief illness, on Monday, April 18, 2022, at a Bangor Hospital. He was born April 1, 1950, the son of William and Barbara Rose, of Readfield.
Bill graduated from Winthrop High School in 1969. Following graduation, he enlisted in the United States Air Force. He served in Vietnam and had a distinguished career prior to his retirement after 20 years of service. He went on to become a small business owner and led a very fulfilling life and enjoyed many lasting friendships.
Surviving, in addition to his wife, Carol, are her children, her daughter, Hayley Murphy and her husband Dan and their son Gavin, of Auburn; her son, Colin, of Oakland; Bill's sons, Eric L. Rose and his wife Erin, of Alna, and Jonathan Rose, of Rego Park, New York; one brother, Fred Rose and his wife Barbara and their son Jeff; a sister, Barbara and her husband Cyrus, of Readfield.
A celebration of life will be held at a later date.
JESSICA M. CUST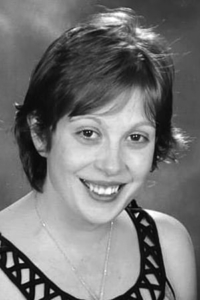 WATERVILLE – Jessica Michelle Cust, 35, passed away on Saturday, April 23, 2022, three days prior to her 36th birthday, at Maine­General Medical Center Emergency Department, Thayer Campus, in Waterville. Jessica was born at Eastern Maine Medical Center, in Bangor, April 26, 1986. She was the daughter of Jon Michael Cust, Jr. and Laura L. (Reynolds) Cust-Lynds.
From the very beginning of life, Jessica was born with Congenital Heart Disease. Defying many odds, when Jessica reached five years of age, she became part of statistics and provided a lot to the medical field of Congenital Heart Disease.
Jessica attended all 12 years in the Bangor School District, graduating 2006. She attended two years at Bangor Community College. Hoping to try for a new lease on life, she proceeded with being placed on the heart transplant list. Thirty days after listing they found thyroid cancer which took her off the list. The last 11 years has had many challenges with her health, but most recently, she was diagnosed with advanced liver cancer due to complications from the modified Fontan Procedure done in infancy.
Jessica volunteered with Special Olympics and enjoyed volunteering at Amicus special outing days. She also volunteered and served on the board of the Readfield Library and also the Winthrop Library. Jessica loved reading and sharing the love of a "new" good book. She attended both Fairfield First Baptist Church, and First Church, of Waterville.
Jessica will be remembered for her quick wit and very different sense of humor, often times just saying it with no filter and then rethinking her words. She was a very loving young lady.
She is survived by her mother and stepfather, Arvil and Laura Lynds, of Waterville, and her father Jon Michael Cust, Jr. and stepmother Robin Shaw-Cust, of Hampden; her sister, Ashley Cust-Murenzi (Japhet); and two nieces Esther and Elza Murenzi, of Old Orchard Beach; her half-brother, Alex Cust (Diana), of Portland; her stepbrothers, Ronnie (Michelle) Lynds, of Califonia, Stephen Lynds, of California, Michael Lynds, of Chelsea, Anthony Shaw (Kristen) and niece Aubrey and nephew Kayson Shaw, of Hampden, and Jerod Shaw and nephews Parker and Layton, of Bangor; her maternal grandparents, Rev. Richard and Teena Reynolds; her paternal grandparents, Jon Michael Cust, Sr. and Ruby; her step-grandparents, Wayne and Toni Philbrick, of Hampden.
A funeral service was held Sunday, May 1, 2022, at First Church of Waterville, 1 Park Street, Waterville, Maine, officiated by Rev. Dr. Stephen Meidahl. Burial will be in the Quaker Hill Cemetery, in Unity.
Arrangements are in the care of Lawry Brothers Funeral Home, 107 Main St., Fairfield, where memories may be shared, and an online register book signed by visiting http://www.lawrybrothers.com.
LAURIE J. DONNELL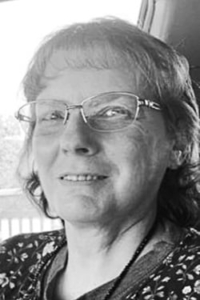 BENTON – Laurie Jean Donnell, 60, of Belfast and Benton, passed peacefully at the Gosnell Memorial Hospice House, in Scarborough, on Sunday, April 24, 2022. She was the daughter of Linda Richardson, of Belfast and Benton, and the stepdaughter of Charles Richardson, of Benton. Laurie was born in Rockland on February 28, 1962, and grew up in Belfast with her brother Tim Vose, and sister Wendy Ross.
She attended Belfast Area High School where she participated in the school band and orchestra and excelled at field hockey.
She graduated from the University of Maine at Orono with a bachelor's degree in education in 1984. She then earn­ed her master's degree in special education at UMO, where she achieved high academic honors.
She worked for many years as an educator helping children with special needs, which she very much enjoyed.
Laurie loved animals, especially cats, dogs and birds. She often would take in rescue animals, as she had a kind and compassionate heart. She also had a keen intellect, and enjoyed reading, researching, and learning.
Laurie was blessed with three daughters, Rebeka Donnell, Alicia Donnell, and Anna Maria Donnell; as well as many grandchildren.
A Celebration of Life will be held at a later date.
Donations in her honor may be made to Gosnell Memorial Hospice House, 11 Hunnewell Rd., Scarborough, ME 04074.
ELLIE L. BUDZKO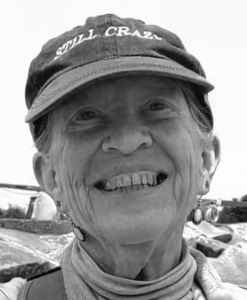 PALERMO – Ellen Louise Stevens — more recently Ellie Budzko, 77, passed away very peacefully on Monday, April 25, 2022, following a series of hemorrhagic strokes. Ellie was born September 4, 1944, the daughter of Stanley Stevens and Doris Bagley, while her parents were on one of their trips to sunny, movie-star-cowboy-filled California from their home base in Scarborough.
After recovering extremely well from the initial strokes, Ellie had a wonderful "extra" few years of life living on her own in Waterville. . Ellie was grateful for having such a full life of diverse friends and family, as well as all of her creative work performing, educating, and gardening in Massachusetts and Maine, and briefly, Ohio, Texas, and her beloved Quirpon, Newfoundland, Canada.
She leaves behind daughter Turil Cronburg and meandering son-in-law David Rodenhiser, previous much-loved husbands James Cronburg and Michael S. Smith, and a huge list of old and new friends, lovers, and extended family. Dominic Budzko, her final husband whom she spent decades with growing a beautiful tiny farm in Palermo, predeceased her in 2010.
Ellie believed that everyone has a story to tell, and that theater is one of the most interesting ways to tell those stories.
In lieu of a funeral and donations, Ellie would love for you all to support local community theater programs in your area by attending a performance in her memory.
GEORGIA A. GUNNING
SOUTH CHINA – Georgia A. Gunning, 64, passed away on Monday, April 25, 2022. She was born on Christmas Eve 1957.
She was born into a large family and had wonderful memories growing up with her five sisters and one brother. Shortly after high school she married the love of her life, and together they raised four children.
Georgia always strived to do the best for everyone, and wanted to help make the world a better place, so in her 30s she returned to school and graduated summa cum laude with a bachelor's degree in social work. Between her time working for Catholic Charities Maine and Riverview, she gave selflessly of herself, working countless hours, and going above and beyond to do everything in her power to give her clients a better life, a new chance, or just a shoulder to cry on – never judging, only with love and care in her heart.
Georgia's true pride and joy were her kids. She always made sure they came first, building them up and supporting them in any path they chose in life. Georgia's legacy is one of love, strength, beauty and compassion that will be remembered by all who knew her.
Georgia leaves behind countless family members, and will be greatly missed by all. She will live on in the smiles, laughter and memories of those she loved. When you feel a gentle and unexpected wind, or when the sun breaks through the clouds to kiss your cheek, be assured, that is Georgia reminding you she is still with us.
A celebration of life will be held at 2 p.m., on Sunday, May 8, 2022, at Centerpoint Community Church, 155 W River Rd, Waterville.
Condolences, memories, and photos may be shared with her family at rememberinggeorgia@yahoo.com .
ARLINGTON B. PHILBRICK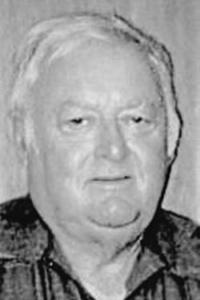 OAKLAND – Arlington "Arlie" B. Philbrick, 85, passed away peacefully at MaineGeneral Medical Center, in Augusta, on Monday, April 25, 2022, following a battle with cancer. Arlie was born on January 14, 1937, in Waterville, the only son of Harriet and Arlie Philbrick.
He attended Waterville schools before joining the U.S. Army. Upon his return from the Army, he worked for the First National. He then moved to driving truck for Ladd Paper/Holmes Swift, in Fairfield. In 1979, he started working at Messalonskee High School, in Oakland, where he stayed until he retired.
He married the love of his life, Beverly Dudley, in 1962.
In the early years, Arlie enjoyed bowling at the candlepin lanes, in Waterville. He was an avid fisherman who was always looking for the big one. He loved having family BBQs so he could show off his talent for cooking chicken.
In later years, Arlie could be seen sitting in his lawn chair watching the cars go by and having friends stop by to chat. Arlie will be remembered for his special wit and the Chex Mix.
He was predeceased by his parents, Arlie and Harriet Philbrick; his wife, Beverly Philbrick; two sisters, Ruth Ricker and Ethel Bates; and a niece, Linda Douglas.
He is survived by his daughters, Penny Shorette, of Winslow, and Pam Ellis and her husband Bill, of Parkman; three granddaughters, Stephanie Shorette, of Lawton, Oklahoma, Karlie Ellis, of Parkman, and Julie Groves, of Clinton; and a nephew, Rocky Douglas, of Oakland.
A graveside service with military honors will take place at 1 p.m., on Monday, May 9, at Lakeview Cemetery, in Oakland.
Arrangements are in the care of Wheeler Funeral Home, 26 Church St., Oakland, where condolences may be shared with the family on the obituary page of the website at http://www.lawrybrothers.com.
In lieu of flowers, donations in Arlie's memory may be made to the Humane Society Waterville Area, 100 Webb Rd., Waterville, ME 04901 or to the Dean Snell Cancer Foundation, P.O. Box 104, Brunswick, ME 04011.
EVERARD B. STEVENS
Everard B. Stevens, 84, passed away on Tuesday, April 26, 2022. He was born, in Palermo, on December 14, 1937.
Private services will be held under the arrangements by Knowlton & Hewins, Augusta – www.khrfuneralhomes.com.
Condolences to the family should be sent to Everard Stevens, 23 Fox Lane, New Sharon, ME 04955.
WILLIAM F. VARNUM SR.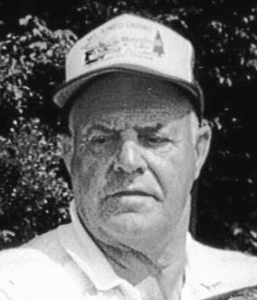 VASSALBORO – William Frank Varnum Sr., 87, of Vassalboro, died Wednes­day, April 27, 2022, at the Sussman Hospice House, in Rockport. He was born in Dresden on September 5, 1934, the son of Robert and Jessie (Nicholas) Varnum.
Bill plowed snow for the town of Dresden for 12 years, and then work as a truck driver for the state of Maine Department of Transportation (DOT) for 30-plus years, until he retired.
He was a handyman and would be there to help anyone in need and was a definite workaholic. Bill was a family guy and enjoyed spending time with them, and watching Gunsmoke. He enjoyed food including his lobster stew and anything sweet. Bill was an avid outdoorsman going hunting, fishing, and snowmobiling. He also enjoyed antiquing.
He was predeceased by his parents; a brother, Robert Varnum, Jr.; two sister, Janet Howard, and Jane Stewart, and a grandson, Josh Varnum.
Bill is survived by two sons, William F. Varnum, Jr., and wife Diana, of Vassalboro, and Alan Varnum, of Dresden; a granddaughter, Heather Varnum, of Augusta; several nieces and nephews.
A graveside service will be celebrated on Wednesday, May 11, at 11 a.m., at the Forrest Hill Cemetery, Patterson Road (Rt.197), Dresden.
Arrangements are entrusted with Staples Funeral Home and Cremation Care, 53 Brunswick Avenue, Gardiner, Maine.
Condolences, memories, and photos may be shared with the family on the obituary page of the Staples Funeral Home website, http://www.staplesfuneralhome.com.
BENJAMIN J.L. CLARK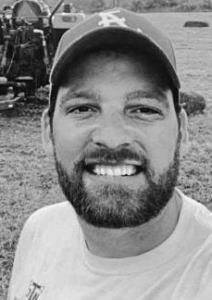 ALBION – Benjamin John Leland Clark, 31, of Albion, passed away on Wednesday, April 27, 2022.
Ben was a 2009 Lawrence High School, in Fairfield, graduate. He went on to explore many different careers including fire fighter, truck driver, roughneck on an oil rig and working in the forestry industry before joining the U.S. Army and serving his country.
After his time in the military, Ben found his true passion working in his garage restoring his antique tractor and farming his family's land.
Ben married Kasey Paquette in December 2019, welcoming two boys into the family, Mason, 11, and Jack, 8, before having a baby boy of their own, Lee Benjamin Clark who is now 2.
Ben's energy was larger than life. You never knew what exciting story he was going to share or what wild adventure he had just experienced, but he always kept you waiting in anticipation for what happened next! Everyone describes Ben as someone who lit up a room, the life of the party, and radiating love and kindness to everyone he knew. Ben was always happiest when he was spending time with his family and singing karaoke.
Ben was predeceased by his grandfather, Leland Clark and his Uncle Pete Wiggin.
Ben is survived by his parents John and Michele Clark; his sons Lee Benjamin Clark, Jack and Mason Holland; his sister and brother-in-law Anna and Kenny Pelotte, his ex-wife Kasey Clark; grandparents; many aunts, uncles; nieces, nephews and cousins.
There will be a celebration of life for Ben on Friday, May 6, from 4 – 8 p.m. at O'Brien's Event Center, 375 Main St., Waterville, Maine. Please come to share stories and memories of Ben.
Arrangements are in the care of Lawry Brothers Funeral Home, 107 Main St., Fairfield where memories may be shared, and an online register book signed by visiting http://www.lawrybrothers.com.
ARTHUR DelGUIDICE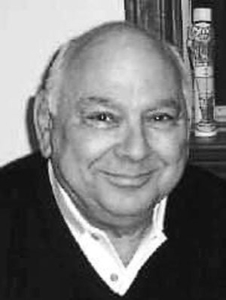 WATERVILLE – Arthur "Buzz" DelGiudice, 86, of Waterville, passed away on Wednesday, April 27, 2022, in his home.
He was the husband of the late Natalie Moir Del­Giudice, and son of the late Arthur and Carmel DeFranceso DelGiudice; brother of the late Joan DelGiudice.
Buzz served his country from 1955-1959 as a member of the U.S. Air Force. He worked at Dupont until his retirement and shortly after got to live his dream and worked at the Madison Country Club where he made many lifelong friends.
Buzz enjoyed watching Westerns, Judge Judy and the Lawman with his grandson Eric while his daughter spoiled him with her cooking. His passion though was watching and playing golf. Buzz enjoyed playing golf with his son, grandsons and the many friends he made through the years.
He is survived by his son John (Lisa) DelGiudice, of Waterville; and daughter Kimberly Brewer (Ed Villecco), of East Haven, Connecticut; his five grandchildren, Matthew (Halie) DelGiudice, Christopher (Samantha Mathieu) DelGiudice, Nathan (Phoebe) DelGiudice, Hannah DelGiudice and Eric Brewer; three great-grandsons, Brodyn, Flynn and Vincent DelGiudice.
There will be no calling hours. A private interment will be at a later date.
Memorial contributions can be made to MaineGeneral Hospice Care at MaineGeneral Hospice, 10 Water Street, Waterville, ME 04901, ATTN: Kathy Phelan.
JEANNE G. BIGOS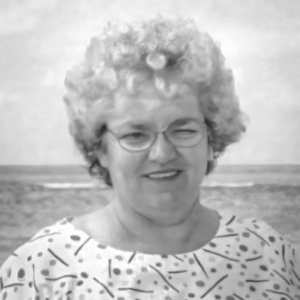 PALERMO – Jeanne Glendenning Bigos, 86, died on Saturday, April 30, 2022, at Sedgewood Commons, skilled nursing care, in Fal­mouth.
Jeanne was a caring and generous person who was very proud of her boys. Jeanne lived most of her life in Palermo, from birth at home in Branch Mills, growing up at her parents general store, building her own camp on Sheepscot Lake, and making it a year-round home. She enjoyed the last 32 years there with Ted, until just recently when she transferred to nursing care. Her Palermo roots go back five generations to Grady-family Irish farmer immigrants, including a Civil War veteran.
Jeanne loved learning, did well in school, and was valedictorian of her eighth grade class. After graduation from Cony High School, in Augusta, she worked for Augusta Savings Bank for 11 years, and was then employed by the federal Farmer's Home Administration. While at FmHA, she met Ted. They married in 1967.
Jeanne stayed at home raising her two boys, mostly in Kittery, where she and Ted settled after a few years in western Massachusetts, following where Ted worked. In 1990, Jeanne and Ted moved back to Palermo, where she enjoyed swimming and life on the lake, hosted grandchildren, services at Palermo Christian Church, and started a travel agent business, Jeanne's Cruise and Tour Center. For several years, she sold and went on trips with Ted and other customers. Among her travels, she went to sea on 19 cruises, and visited over 20 countries, Hawaii and Alaska.
Jeanne leaves her husband of 55 years, Ted; son Patrick and wife Janice, son Michael and wife Rachel; and four grandchildren, Timothy, Anthony, Harrison, and Nathaniel; cousin Dale Glendenning and family; nephews and nieces Robert, Dennis, and Florence; sister-in-law Jane (Bigos) Pieri, and her children, niece Elizabeth, and nephews Richard and David.
Jeanne was preceded in death by her mother, Doris (Grady) Milla; father, Stetson Glendenning; older sister, Joyce Glendenning Cowing and her husband Duane; nieces and nephews Darlyne Lane, Douglas Cowing; and several Grady and Glendenning family cousins. Jeanne was also predeceased by a daughter, Jill Bigos, as a result of a birth injury.
A visitation will be held on Friday, May 6, 2022, from 10 to 11a.m., at Plummer Funeral Home, 983 Ridge Rd., Windsor, ME 04363, where a funeral service and celebration of life will be held beginning at 11 a.m.
Burial is planned for a later date at the Maine Veterans Memorial Cemetery, Mt. Vernon Rd., Augusta.
Condolences and remembrances may be shared at www.plummerfh.com.
ANNETTE C. BUCK
FAIRFIELD – Annette C. (Frappier) Buck, 91, a lifelong resident of Fairfield, passed away Thursday, March 17, 2022. She was born June 2, 1929, the only child of the late Treffle and Emma (Perry) Frappier. She went to Lawrence High School, in Fairfield, and earned her GED in 1987, at the age of 59.
She was married to Gerald Buck for 44 years until his death in 1991.
She loved rummage sales and yard sales, volunteered at the Salvation Army, Ken-a-set Homeless Shelter and Fairfield Food Pantry.
She worked as a CNA at Oak Grove and Chandlers Nursing Homes. She delivered the morning sentinel for five years and waitressed at private parties and Colby College for 50-plus years.
She was predeceased by a son, Shawn, and a grandson, Scott Davis.
She is survived by her children, sons, Daryl and wife Sylvia, and James "Jimmy" and wife Deborah; daughters, Cheryl-Ann and husband Ken Jerry, Roxanne and husband Ralph Whalen, and Terry and husband Paul Libby; 12 grandchildren, Chris, Daniel, Samantha, Kelly, Tammy Jo, Todd, Nicholas, Jonathan, Amanda and Bridget; 24 great-grandchildren.
A celebration of life will be held Saturday, May 14, from 1-3 p.m., at Fairfield Community Center.
Donations may be made to the Humane Society Waterville Area, 100 Webb Rd.,Waterville, ME 04901.
Responsible journalism is hard work!
It is also expensive!
If you enjoy reading The Town Line and the good news we bring you each week, would you consider a donation to help us continue the work we're doing?
The Town Line is a 501(c)(3) nonprofit private foundation, and all donations are tax deductible under the Internal Revenue Service code.
To help, please visit our online
donation page
or mail a check payable to
The Town Line, PO Box 89, South China, ME 04358
. Your contribution is appreciated!
https://townline.org/wp-content/uploads/2016/06/TownLineBanner.jpg
0
0
Website Editor
https://townline.org/wp-content/uploads/2016/06/TownLineBanner.jpg
Website Editor
2022-05-04 15:16:03
2022-05-04 15:16:03
OBITUARIES for Thursday, May 5, 2022