JANICE G. STETSON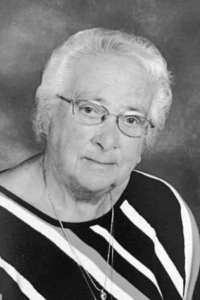 WINSLOW – Janice Gibbs Stetson, 83, passed peacefully Saturday, April 18, 2020. She was born March 24, 1937, to Kenneth and Muriel Gibbs.
Janice lived her entire life in the Waterville-Win­slow area. She worked as a bookkeeper most of her life. She was proudest of her volunteer work at Thayer Hospital, in Waterville, Mid-Maine Medical Center, in Augusta, and the Muskie Center, in Waterville. She was also a long time member of the United Methodist Church, Waterville.
She was an exceptional seamstress, homemaker and knitter. Her famous socks kept many a family's feet warm! She has endured many illnesses in her lifetime, coming to be known as a warrior to friends and family. Her surviving family members include Brenda Stetson, Craig and Debra Stetson, Marsha and Timothy Higgins, Bruce and Beth Stetson and numerous grandchildren and great-grandchildren.
She was predeceased by her parents; husband Milton G. Stetson; brother Kenneth Gibbs Jr.; sister Merlena Matthews; her son Kevin Stetson; and granddaughter Crystal Stetson.
Graveside committal service will be held at Maine Veterans Cemetery, in Augusta, at a date to be determined.
Arrangements are under the direction and care of Gallant Funeral Home, 10 Elm St., Waterville.
An online guestbook may be signed, condolences and memories shared at www.gallantfh.com.
In lieu of flowers, any donations can be made to: Maine General Hospice Hospice P. O. Box 828 Waterville, ME 04903-0828.
NATALIE R. TERRY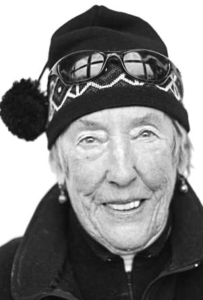 WATERVILLE – Natalie Rines Terry, 96, died of natural causes on Wednesday, April 22, 2020. Born in Portland on July 14, 1923, Natalie was the daughter of Herman and Mabel Canning Rines.
The family moved to Waterville in the early 1930s. Natalie's twin brother, Don Rines, describes a happy childhood saying, "We couldn't have had a nicer set of parents." Natalie and Don graduated from Waterville High School in 1941. She went on to attend Thomas College and later to work at Keyes Fibre Company, both in Waterville.
Natalie married George F. Terry III (known as Tim) in October 1952 at the Colby College Chapel, in Waterville. In March 1954 their first child, George F. Terry IV (known as Geof in his youth) was born at the Portsmouth Naval Hospital, in Virginia. Their daughter, Sarah Ann Terry was born in May 1957, in Waterville, and was brought home to the family's newly purchased house that Natalie cherished and in which she lived independently until her death.
A natural athlete, Natalie competed in varied sports during her youth, including figure skating, diving, and golf. She was one of the original skiers of Sugarloaf, skinning up with Amos Winter and others in the early 1950s and skiing down the only trail on the mountain at that time, now known as Old Winter's Way. She was passionate about the sport, having an illustrious career teaching skiing with the Sugarloaf Ski School that spanned 50 years. She was a Level III Certified instructor with the Professional Ski Instructors of America, received an award from them for Life Membership of Outstanding Service to the Education of Snowsports, and had been recognized by Ski Magazine as one of the top 100 ski instructors in America. She was inducted into the Maine Ski Hall of Fame in October 2012. An award is given each year in Natalie's name for the most requested instructor at Sugarloaf, though during her career it was given to the second most requested since she claimed the top spot for many years. A few springs ago the Birches trail was renamed "Natalie's Birches." Her last year teaching was the season of 2018-2019 at the age of 95. The Sugarloaf community was central to her life and the Carrabassett Valley brought her much joy, from the small cabin the family rented in Bigelow Village in the 1960s to her condominium overlooking the Bigelow Range where she lived every winter for over 40 years.
Known as Gran/Grandy by her grandchildren, Natalie was extremely proud of all four of them and their accomplishments. Her athletic prowess and love of time spent in the mountains and around lakes was clearly passed down through the generations as the whole family enjoys varied outdoor physical activities. She hiked to Bash Bish Falls to attend grandson Carter's wedding, rode on her first snowmobile at the age of 90 to attend grandson Jence's wedding at the Stratton Brook Hut, and traveled three miles by boat on Shin Pond to granddaughter Emma's wedding.
She followed granddaughter Rachel's through-hikes on both the Appalachian Trail and the Pacific Crest Trail with great interest and admiration. Last runs at Sugarloaf were shared with her daughter and two of her grandchildren and their spouses just over a year ago.
The family gathered this past Christmas as four generations, including her great-granddaughters Alice and Eleanor Terry, enjoyed sharing time together in Rockland.
Natalie is survived by her daughter Sarah Carlson, of Farmington, twin brother Don Rines, of Waterville, daughter-in-law Pamela Terry, of Rockland; grandchildren Jence Carlson and his wife Katherine, of New Vineyard, Emma Carlson and her husband Jake Risch, of North Conway, New Hampshire, Carter Terry, his wife Emily and daughters Alice and Eleanor, of Milton, New Hampshire, Rachel Terry and her partner Dan Lechner, of Portland, along with several nieces and nephews.
Natalie was predeceased by her older brother Fred Rines; her son Geof, her son-in-law Barry Carlson; and her husband Tim.
Plans for a gathering in Waterville will also be formed as soon as the situation with Covid-19 subsides.
Arrangement are under the direction and care of Gallant Funeral Home, 10 Elm Street, Waterville.
An online guestbook may be signed, condolences and memories shared at www.gallantfh.com.
For those who would like to make a donation in Natalie's name, please consider the King's Kids Fund through the Sugarloaf Ski Club or a charity of your choice that suits your passion.
Donations may be sent to King's KidsSugarloaf Ski Club, 9008 Main St. Carrabassett Valley, ME 04947 or at: https://www.sugarloafskiclub.org/king-s-kids.
STEVE R. ALBERT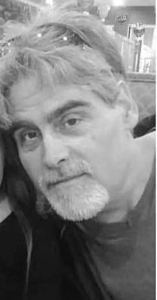 WINSLOW – Steve Richard Albert passed away peacefully in his sleep on Thursday, April 23, 2020.
Steve loved spending time with his family, taking rides to clam bake, and playing with his grandbabies.
He leaves behind the love of his life Stacey; his mother Jean and stepdad Bruce Wadleigh; sister Evelyn and brother-in-law Steve Conrad, stepbrothers Matt and Billy, stepsister Starr; his daughters Angela and Brad, Vannah, Alyssa, Alysson and Abigail Albert; his grandkids Cassidy and Carlee, Copper and Brantley, Vannah, Kameron, Landen and Jaelyn Armstrong; and friend Tanya.
He was predeceased by his father Carl Albert, uncle Wayne; cousin Danny; and three infant granddaughters.
There will be no service.
Donations in his daughters' names can be sent to Stacey Albert, 155 Smithfield Rd., Oakland, ME 04963.
RICHARD L. LEWIS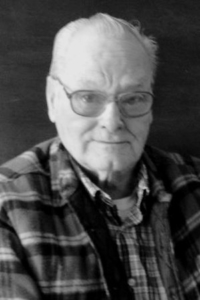 WATERVILLE – Richard L. Lewis, 90, passed away peacefully on Friday, April 24, 2020, at his home. Richard was born in 1929 in Randolph, the son of the late Jesse Lewis and Nora Gerry-Lewis.
He married the former Minnie E. Hutchinson on December 24, 1951. They were married 60 years at the time of her passing. Together they raised six children.
He served the country proudly in the U.S Army where he received the Purple Heart for combat in the Korean War from 1949-1952. His work career was in the poultry business working 35 years for Lipman's Poultry.
Throughout his life he enjoyed walks to Capital Park, drinking ice cold beer, an occasional cigar, scratch tickets and camping with his family. Richard had a love of the Boston Red Sox and waited 74 years to see them win the World Series in 2004.
Richard was predeceased by his wife, Minnie Elizabeth Hutchinson-Lewis; daughters Debra A. Fish and Barbara L. York, stepson Robert Hutchinson; his three brothers Ralph, Joseph, Jesse, and his sister Virginia Lewis.
Richard is survived by daughters Nancy A. Perkins and her partner Reginald M. Bilodeau, of Augusta, Catherine M. Nguyen and her husband Hien D. Nguyen, of Winslow, and stepdaughter Cookie Gallagher, of Augusta; 13 grandchildren; several great-grandchildren; and four great-great-grandchildren; many nieces and nephews.
A private ceremony will be held at a later date. Richard will be laid to rest at the Maine Veterans Memorial Cemetery, Mt Vernon Road, in Augusta.
SANDRA L. GAGNE JOLER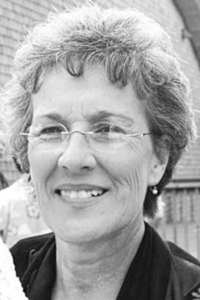 WINSLOW – Sandra Lee Gagne Joler, 71, passed away on Friday, April 24, 2020. She was born on April 23, 1949, the first child, and only daughter to Antonio (Tony) Gagne and Constance (Connie) Michaud Gagne.
She was a lifelong resident of Winslow and a communicant of Corpus Christi parish (St. John the Baptist church, in Winslow). She was soon followed by two brothers Roger and Thomas Gagne.
She attended St. John Regional Catholic School, in Winslow, and graduated Mt Merici Academy, in Waterville, in 1967. She then attended E.A. Seton school of radiology, graduating in 1969 and thoroughly enjoyed her career for over 30 years. She met Earl Joler on a blind date. They were married April 4, 1970, and spent over 50 years together. They were blessed with two wonderful children, Craig and Jennifer.
She truly enjoyed her family and later her four grandchildren. Spending time with family and friends, gardening, BBQ by the pool, shopping, going to a friend's camp, were special times. She especially enjoyed impromptu lunch dates or trips to Acadia National Park with her husband.
She is survived by her husband Earl; her son Craig and his wife Tonya Joler; her daughter Jennifer and her husband Steve Kiander; her four grandchildren, Kassie and Kiana Joler and Alex and Meredith Kiander; her brothers Roger Gagne, and Tom and his wife Ruth Gagne; and several nieces and a nephew.
A Mass of Christian Burial will be celebrated and a celebration of life to be held at 10 a.m., Saturday, July 25, 2020, at St. John the Baptist Church, 26 Monument Street, Winslow.
Arrangement are under the direction and care of Gallant Funeral Home, 10 Elm Street, Waterville.
An online guestbook may be signed, condolence and memories shared at www.gallantfh.com.
In lieu of flowers, donations may be made in her name to Alfond Cancer Center, 361 Old Belgrade Rd., Augusta, ME 04330, Corpus Christi Parish, 70 Pleasant St., Waterville, ME 04901, or Winslow Public Library,136 Halifax St., Winslow, ME 04901.
KIRBY A. ROBBINS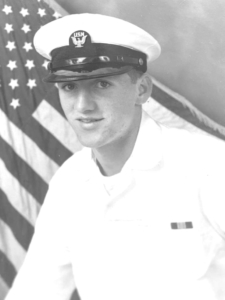 CLINTON – Kirby Allen Robbins, 63, passed away Saturday, April 25, 2020, at the Maine Veterans Home, in Augusta. He was born June 21, 1956, in Fort Kent, the son of William Robbins and Rose (Hughes) Tozier.
He attended Lawrence High School, in Fairfield. On September 22, 2002, he married Roseanne Vigue, in Clinton. He was a veteran who proudly served his country in the United States Navy until his honorable discharge. He enjoyed music, singing, going to the lake, swimming, reading, and going to lawn sales.
He is survived by his wife, Roseanne (Vigue) Robbins, of Clinton; two daughters, Ashlee Robbins and partner Adam Chabot, of Hartland, Vermont, and Faith Robbins, of Clinton; step-son, Donald Thibodeau and wife Stephanie, of DeBary, Florida; four sisters, Wendy Lamothe and husband Gerry, of Belchertown, Massachusetts, Eleanor Warren and husband Bob, of Waterville, Lynn Sabine and husband Steve, of Lewiston, Vanessa Raymond and husband Danl, of Webster Plantation, and Lori Tozier, of Benton; three brothers, Clinton Robbins and wife Donna, of Topsham, William Robbins and wife Sonja, of Clinton, and Wesley Robbins and wife Kelli, of Canaan; step-brother, Donald Tozier and partner Noel, of Fairfield; step-sister, Mary Penney, of Burnham; many nieces, nephews and cousins.
He was predeceased by father, William Robbins and mother, Rose (Hughes) Tozier.
A memorial service will be held at a later date at the convenience of the family.
In lieu of flowers, friends and family wishing may make donations in Kirby's memory to the Brain Aneurysm Foundation, 269 Hanover Street, Hanover, MA 02339.
Arrangements under the direction and care of Dan & Scott's Cremation & Funeral Service, 445 Waterville Road, Skowhegan ME 04976.
ANDREW O. COOPER JR.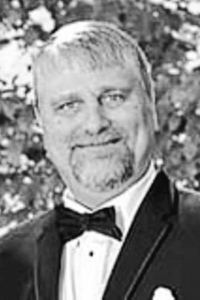 WINDSOR – Andrew O. Cooper, Jr., 48, of Reed Road, died unexpectedly on Saturdday, April 25, 2020, at the Alfond Center for Health, in Augusta. He was born in Gardiner on March 28, 1972, the son of Andrew O. Cooper, Sr. and Karen W. (Woodcock) Cooper.
Andy was a graduate of Gardiner Area High School and Central Maine Technical College, in Auburn, with an associate degree in applied science in architectural and civil engineering technology.
Andy's best love was spending time with family and close friends. He loved cookouts, watching sports, fishing, boating, hunting, snowmobiling and camping with family. One of his favorite past times was sitting outside on his back deck listening to peepers, birds singing and observing nature's beauty. He would demand family to enjoy it with him but to sit quietly and listen to the sounds of nature.
Andy was predeceased by his father, Andrew Otis Cooper, Sr.; his uncle, Frank Cooper and wife Aunt Hazel Cooper; paternal grandmother, Betsy Robbins-Cooper and grandfather, Iris Otis Cooper; maternal grandmother Clara Newell Woodcock and John Franklin Woodcock, Sr.
Surviving is his wife, Stephona G. (Forney) Cooper, of Windsor; his mother, Karen (Woodcock) Cooper-Thomas and husband Ralph Thomas, of Windsor; his son, Wyatt Andrew Cooper, of Farmingdale; sister, Valerie (Cooper) Sprague, of West Gardiner; nephew (aka lil' brother), Josh Andrew Cooper and his wife Kayla Casoria-Cooper, of Augusta; nephew Gavin Ira Cooper, of Livermore Falls; grandnephew Bailee Casoria-Cooper and grandniece, Sophia Casoria-Cooper, of Augusta, and step-granddaughter, Emma Robbins, of Waterville; numerous aunts, uncles and cousins.
There are no public visiting hours planned.
A graveside service will be held at Maple Grove Cemetery Extension, Randolph, at a later date.
Arrangements have been entrusted to Plummer Funeral Home, 983 Ridge Rd., Windsor, ME.
Condolences, stories and photos may be shared at www.plummerfh.com.
IRVING P. KNOWLES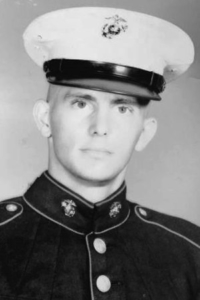 VASSALBORO – Irving Paul Knowles, 77, of Vassalboro, died peacefully Saturday, April 25, 2020, at Togus Springs VA Hospice. He was born in Gardiner on March 4, 1943, the son of Heron and Mary (Farrington) Knowles.
Irving proudly served in the United States Marine Corp. from 1962 to 1966 and obtained the rank of sergeant. After his service he took to the open road as a long-haul truck driver. This was a wonderful opportunity for him to show his children the country and made many wonderful memories. He was a member of the American Legion Post #2, in Augusta, the National Rifle Association, and a volunteer for the American Red Cross.
Irving enjoyed traveling for pleasure as well. He was especially fond of the West with its deserts, ghost towns and historic sites. He enjoyed working in his workshop, playing golf with his cousin and grandson at the golf course he worked for after retiring, attending dances at the American Legion with his friends and occasionally his daughter and her spouse. He loved the outdoors and camping with his family. He especially enjoyed spending time and getting to know his great grandchildren. He claimed that they made him feel young.
He was predeceased by his parents; his brother Rance Knowles, brother Bryan Knowles and sister Audrey (Knowles) Irish, all of Manchester; and his firstborn grandson, James "lil Skippy" Michael Donovan Jr.
Irving is survived by his three children, Martha Donovan, of Litchfield, Charlene Brown and her husband Mark Brown, of Vassalboro, and Michael Knowles and his wife Jennifer, of Casco; four grandchildren, Jenifer Smith and her husband Blayne, of Tampa, Florida, Timothy Schriver and his wife Laura, of Saco, Khaila Donovan, of Portland, and Kortnee Vannah, of Winthrop; his four great-grandchildren, Baylor Donovan, Penelope Smith, Madilyn and Mason Schriver; and several cousins, aunts, uncles, nieces and nephews.
A graveside service with full military honors will be held in the Manchester Forks Cemetery at a later date.
The family will announce a Celebration of Life Gathering at a later date.
Arrangements are by Staples Funeral and Cremation Service, 53 Brunswick Ave., Gardiner, where condolences, memories and photos may be shared with the family on the obituary page of the funeral home website familyfirstfuneralhome.com.
DIANE FAWCETT-OHLSON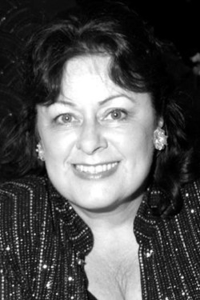 WINSLOW – Diane Fawcett-Ohlson, 71, passed away in the early morning hours of Monday, April 27, 2020, at her home in Winslow, following a courageous battle with cancer. Diane was born on November 12, 1948, in Buffalo, New York, the daughter of Deloris (Younglove) and Hugh Bartlemus.
Diane's life always involved helping others wherever she lived and worked. Family building started in Connecticut, Florida, and Vermont. Political action as a democrat started in central Massachusetts and continued with a move to Fairview, Oregan, returning east to Amherst, New Hampshire, and in her final home in Maine.
She organized students, faculty and staff while at Worcester Polytechnic Institute, in Worcester, Massachusetts, into an extended family. In Oregon, she was active in the Watershed Council and volunteered with the local police department. In New Hampshire she became involved in health and fitness and took leadership in local chapters of TOPS – continuing this work in Maine. The people she touched became part of her life. Her need to bring love and support to her family through large gatherings and holidays extended to neighbors, coworkers, and friends as she nurtured those in her vicinity with the same importance and care.
Diane loved to cook and often could be found dancing in her kitchen, singing to Barbara Streisand, Adele, or Michael Bublé. She loved her plants and her garden (especially her lilacs) and was an avid photographer. Her beautiful photographs traced the path of her life and travels from central Massachusetts, to the Oregon coast, across Europe and Asia, to the woods of New Hampshire, and the coast of Maine.
She is survived by her husband, Mark Ohlson; children, Elaine Fawcett, John Fawcett (Pam), Laryssa Hiller (Scott), Nicole Swain; grandchildren, Molly, Emily, Mike, Brandi, Tyler, Roscoe, Oak; and great-grandson, Marco.
She was predeceased by her parents; and her sisters, Lindsey and Elaine.
In lieu of flowers, donations may be made to the Snell Foundation for support of cancer patients at New England Cancer Specialists, in Scarborough, in Diane's memory. Snell Foundation, P.O. Box 6304, Scarborough, ME 04070. (https://www.snellfoundationmaine.org/).
ANSEL A. GRINDALL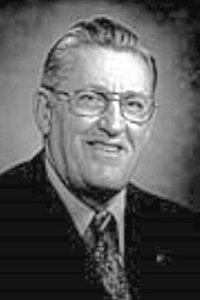 WINSLOW – Ansel Albert Grindall, 96, passed away on Wednesday, April 29, 2020, following a brief illness, while a resident of Lake­wood Con­tinuing Care Center, in Waterville. Ansel Grindall was born on August 23, 1923, in Winslow, to Harry Stillman Grindall and Myra Anne (Booker) Grindall.
Being a proud son of Winslow, he lived there almost his entire life supporting and working for the town he loved. He was the only surviving member of the Class of 1940 of Winslow High School. He was a Boy Scout leader, a member of the School Board of Education, and a volunteer of the Winslow Fire Department for 43 years, eight of which he served, and retired, as chief. He worked in the buildings and grounds department at Colby College for 40 years, having worked his way up from driving buses and sanding roads to the position of Superintendent of Buildings and Grounds. Because he knew the college so well, he was often lovingly referred to as "Mr. Colby." Ansel was the first person to be awarded an honorary bachelor's degree from Colby College conferred at Commencement in 1985, prior to his retirement in August.
Ansel joined the Waterville Lodge of Masons in 1944 and was awarded an honorary Thirty-Third Degree on September 26, 1979. Ansel enlisted in the Navy at the onset of World War II and was medically discharged after boot camp due to contracting tuberculosis.
He was an avid reader; and at any time, his library would consist of biographies, Biblical history, war stories, and military heroes. A born-again Christian, he was an avid reader of the Bible and an active, faithful charter member of Kennebec Valley Baptist Church, in Waterville, since 1974. He served as a deacon, an usher, a custodian, and an occasional speaker. He also enjoyed playing the guitar and singing. He enjoyed carving decoys, and his family has been gifted with prized samples for years. Most of all, Ansel was a very devoted husband, father, and "Papa" to his family. He became "Papa the Great" to his great-grandchildren. He lightened many moments and provided many memorable occasions where he bestowed unconditional love on his family.
Ansel was predeceased by his first wife of 41 years, Mary Estelle (Lindie) Grindall; his granddaughter, Ellen Lea Grindall; stepdaughter Vonda Bronson (Steven) Porter, of New Brunswick, Canada; his parents; and his brothers and sisters and spouses, Everard, Willard, Harry, Jr., Faylene, Myra, Evelyn, Mary, and Florence.
He is survived by second wife of 33 years, Dorothy (Bronson) Grindall; his son Richard (Kay) Grindall, of Oakland, his daughter Kathy Rhodes, of Rockland; four grandchildren, Lisa Grindall (Bobby) Dunmon, of Galloway, Ohio, Kelly Grindall (Chris) Oaks, of Milton, Florida, Rebekah Rhodes (Matt) Hale, of Alexandria, Virginia, Josiah Rhodes, of Rockland; and great-grandchildren, Ella and Aiden Dunmon, Juniper and Liam Hale; three stepsons, Brian (Carrie) Bronson, of Fairfield, children Eric (Becky) Bronson, of Madison, (Levi, Sawyer, and Kyle) and Denise (Ryan) Lilly, of Hampden (Bronson and Oliver); Bruce (LeeAnn) Bronson, of Franklin, New Hampshire, children Scott, Sara, and Seth; Blaine (Tabitha) Bronson, of Abbott, Ethan (Ali) Bronson, of Salt Lake City, Utah, and Kayla Bronson (Matt) Bowers, of Litchfield; many nieces and nephews; special brother-in-law who lived in their home for a time in the early 1950s, William A. Lindie, of Waterville.
A graveside service will be held at the Howard Cemetery, Augusta Road, Winslow. A memorial service will be held at Kennebec Valley Baptist Church at a date to be announced later this summer, with Pastor Rev. Dr. Kevin Grant, officiating.
An online guestbook may be signed, and memories shared at www.familyfirstfuneralhomes.com.
Arrangements are by Lawry Brothers Funeral and Cremation Care, 107 Main St., Fairfield.
In lieu of flowers, donations may be given to distribute Bibles, dad's favorite book, around the world. Checks may be made payable to The Gideons International, PO Box 2086, Waterville, ME 04903-2086.
Responsible journalism is hard work!
It is also expensive!
If you enjoy reading The Town Line and the good news we bring you each week, would you consider a donation to help us continue the work we're doing?
The Town Line is a 501(c)(3) nonprofit private foundation, and all donations are tax deductible under the Internal Revenue Service code.
To help, please visit our online
donation page
or mail a check payable to
The Town Line, PO Box 89, South China, ME 04358
. Your contribution is appreciated!
https://townline.org/wp-content/uploads/2019/07/Town-Line-Website-banner-v3-1030x206.jpg
0
0
Website Editor
https://townline.org/wp-content/uploads/2019/07/Town-Line-Website-banner-v3-1030x206.jpg
Website Editor
2020-05-06 14:48:51
2020-05-06 14:48:51
OBITUARIES for Thursday, May 7, 2020