MADELINE L. POOLER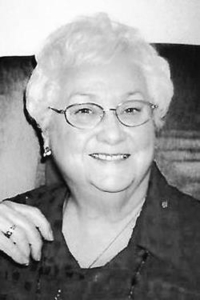 OAKLAND – Madeline Louise Pooler, 84, of Oakland passed away peacefully, after a long illness, on Tuesday, October 29, 2019. She was born in Waterville on December 30, 1935, the daughter of Norbert A. and Marie Belle (Bolduc) Rancourt.
On August 9, 1952, she married Harold T. Pooler, of Waterville, spending the next 60 years together.
Madeline loved to have her family and friends near. She enjoyed hosting many family gatherings. She was an active member of the community, participating in clubs and volunteering for many organizations. She regularly volunteered for the MaineGeneral Doll Factory. She was a member of the Exchangettes Club/Caring Friends, Newborns In Need, The Kennebelles and Red Hat Society.
She was an avid knitter and quilter. Her family's favorite gifts were her hand-knit socks, hats and mittens. She spent time making clothing, blankets, hats and mittens for Newborns In Need.
Madeline was predeceased by her husband, Harold T. Pooler; parents Norbert A. and Marie Belle Rancourt; brothers Richard, Francis, Wilbur, John and Frederick Rancourt; sisters Justine Fisher, Jeannette Harding, Dorothy Fisher, Gloria Floyd; and stepmother, Grace Ames Rancourt.
She is survived by her children, sons Harold and wife Mary, of Florida, and Richard, of Oakland; daughters Eva Killam and husband James, of Skowhegan; daughter Lisa Austin ,of Oakland, and son Joseph and partner Marc, of Winthrop; grandchildren Jarod Pooler, Sarah Pooler-James, Ty Pooler, Jaime O'Neal, Devon Pooler, Jennifer Killam-Zambrano, Matthew Killam, Thomas Killam, Matthew Austin, Emily Meader; brothers Raymond Rancourt and companion Evelyn, of Fairfield, Eugene Rancourt, of Fairfield; sister-in-law Bernice (Pooler) Tardiff, of Belgrade; and many great- grandchildren, nieces and nephews.
Arrangements are under the direction and care of Gallant Funeral Home. An online guestbook may be signed, condolences and memories shared at www.gallantfh.com.
MERLE E. GEROUX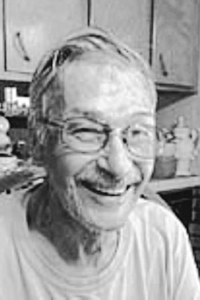 CHELSEA – Merle E. Geroux, 86, of Eastern Avenue, died Tuesday, October 29, 2019, at Alfond Center for Health, in Augusta. He was born in Jefferson on January 30, 1933, the son of Joseph E. Geroux and Elsie N. (Weaver) Geroux.
Mr. Geroux served honorably in the U.S. Army during the Korean Conflict.
He was self-employed as an auto mechanic for many years.
Mr. Geroux was predeceased by his wife, Annie Francis (Bell) Geroux; and two granddaughters, Crystal Allen and Melissa Allen.
Surviving are his six children, Michael Geroux and his wife Laurie, Brenda Sather, Merlene Allen, Timmy Geroux, Scott Geroux, and Melissa Geroux, all of Chelsea; 13 grandchildren, Mike, Matthew and Justin Geroux, Richard and Jessica Sather, Jeff Allen, Gavin Geroux and Zach Emery, Scott, and Travis Geroux, Trevor Rideout, Cody Geroux and Crystal White; and several great-grandchildren; nieces and nephews.
Condolences, photos and stories may be shared at www.plummerfh.com.
ANNE M. BOWE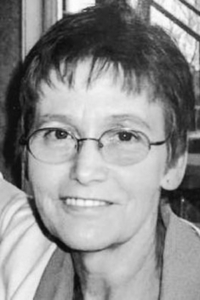 WINSLOW – Anne Marie Bowe, 70, of Winslow, passed onto the Lord, Wednesday, October 30, 2019, following a battle with pancreatic cancer. She was born in Concord, New Hampshire, on March 26, 1949, the daughter of Lewis and Anna Bowe.
After graduating from Falmouth High School, Anne went on to get her nursing degree. She married Bernard H. Gauthier in 1969 and together had three sons and three stepdaughters; Sherri Gauthier, of Oakland, Lee Falconer, of Waterville, and Debbie Bedard, of Etna.
Anne spent many years working as a nurse in various local facilities, including Mount St. Joseph, in Waterville, and Klearview Manor, in Fairfield. She also worked as a psychiatric nurse for Mid-Maine Medical Center, in Waterville, for 15 years. She enjoyed family time, crafting, shopping and writing poetry.
Anne is survived by three sons, Eric Gauthier and wife Noreen, of Benton, Mark Gauthier and wife Heather, of Fairfield, and Matthew Gauthier, of Augusta; two brothers, Robert Bowe and wife Dottie, of Freeport, and Michael Bowe and wife Mary, of Sabago; aunt, Jeanne Spyrka and husband Tony, of Woonsocket, Rhode Island; two granddaughters, Allie and Kylie Gauthier, both of Oakland; and four nephews, Timothy Bowe, Scott Bowe, Daniel Bowe and Joshua Bowe.
A service will be held at Hope Cemetery in Kennebunk in the spring.
Donations can be made in Anne's memory to the American Cancer Society at: donate3.cancer.org
ROBERT J. WRANOSKY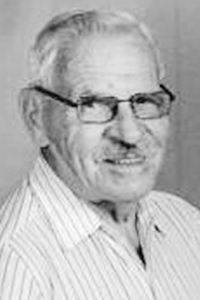 CHINA VILLAGE – On Wednesday, October 30, 2019, Robert "Bob" J. Wranosky Sr., 82, passed away in his home following a brief and courageous battle with cancer. He was born in Oconto Falls, Wisconsin, on February 4, 1937, to John and Joan "Eunice" Wranosky.
He graduated Oconto Falls High School in 1955 and began working at Scott Paper Company, in Winslow. He served in the United States Army from 1957 to 1961. After being discharged from the Army, he returned to Scott Paper Company, later named Kimberly Clark, and worked for 46 years and he continued contract work until 2018.
Bob was an avid outdoorsman. He was never one that would sit around, always "putzing" with something whether it was cutting firewood, trimming his cedar hedges, or working on house projects. He was a do-it-yourselfer. During the summer, Bob loved riding his Sea-doo on China Lake and in the winter, you could see him riding his Ski-doo or swishing down slopes at Sunday River, in Bethel. Bob was well known around town for his bright red Dodge Ram truck with the Hemi written on the side.
He is survived by his wife of 31 years Marcia; two sons, Robert Wranosky Jr., of Wheatfield, Indiana, and Thomas (Dawn) Wranosky, of Crown Point, New York; daughter Susan McConnell (Matt), of Tallahassee, Florida; stepdaughter Melissa Richardson of West Point, Virginia; sister Catherine (Larry) Kolkowski of Sampson, Wisconsin; two brothers, Leonard (Diane) Wranosky, of Columbiaville, Michigan, and Francis (Debbie) Wranosky, of Oconto Falls, Wisconsin; five grandchildren, Meghan Wranosky, Courtney Wranosky, Tyler Wranosky, Monica Black and Mark Black II; four great-grandchildren; several nieces, nephews and cousins.
He was preceded in death by his parents, John and Eunice Wranosky.
Please visit www.veilleuxfuneralhome.com to share your memories and condolences with Bob's family and friends.
In lieu of flowers, a donation can be made to the American Cancer Society or a charity of your choice in his Bob's name.
CLYDE F. MOSHER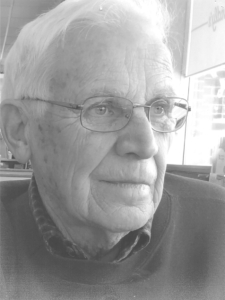 VASSALBORO – Clyde F. Mosher, 91, passed away peacefully at the Maine Veterans Home, in Augusta, on Sunday, October 27, 2019. Clyde was born February 26, 1928, in Bristol, New Hampshire to Verne B. and Marian (Hubbard) Mosher.
He was the oldest of the three Mosher boys; Clyde, Bruce and Robert.
Clyde graduated from Bristol High School in 1945 and entered the US Army Air Force where he served with honor until August 1947.
At the Maine Veterans Home, Clyde was comforted by the caring and devoted staff. Always at his side was his wife of 48 years Elizabeth (Betty) Mosher. Betty's daughter Donna Hadsell with husband Robert blessed Clyde with the gift of a true extended family. He's remembered for his hard work, commitment, kindness and a sweet smile. He taught Donna how to drive a stick shift, stop on a steep hill and then start up and go over the hill just like he did through good and sometimes challenging times. Clyde loved nature, especially camping and teaching everyone in his extended family how to fish.
Clyde loved baseball, of course, the Red Sox, and he played for the Bristol team until in the summer of 19 51 when he broke a leg sliding into second base. Daughter Melanie Ann Mosher arrived in November 1951 and Clyde somehow drove to the delivery room in Franklin despite a leg cast and a blinding snowstorm. The route to Franklin he knew by heart after 10 years working as a milkman for Giles dairy delivering fresh dairy.
Customers knew Clyde as a man they could trust with open doors. Melanie and older brother Michael Mosher grew up thinking their father invented take your children to work day. Daddy frequently brought them along in the milk truck to enjoy an ice cream treat.
In Alexandria, New Hampshire, Clyde was a selectman and enjoyed one annual task: to hike Mt. Cardigan and mark the town boundary. A volunteer fireman, his garage became base for the Alexandria fire department.
Clyde's career moved to selling insurance for John Hancock Insurance in Laconia, New Hampshire. In 1964 he became sales manager in Portsmouth, New Hampshire, and the family moved to North Berwick. He was promoted to district manager in Augusta, and retired in 1986. But not for long as John Hancock wanted him back to supervise instruction in Portland. In 2000 he settled in Vassalboro with Betty to pursue some fishing and their passion to provide guidance, comfort and joy to the extended family who now mourn his loss but cherish the memories.
In 2002, Clyde suffered the tragic loss of his son, Christopher Kevin Mosher, of Wells, and step-son, Michael Stevens, of Somersworth, New Hampshire, died in 2013.
Left to remember Clyde's love are his wife, Elizabeth "Betty" Mosher; Michael Mark Mosher and wife Mahdiana Badri Mosher, of Woodland Hills, California, Melanie Ann Mosher, of Key West, Florida; step children, Donna Hadsell and husband Robert, of Vassalboro, Stuart Stevens and wife JoAnn, of South Berwick, John Stevens and wife Laurraine, of Somersworth, New Hampshire, Randy Stevens and wife Jennifer, of Gonic, New Hampshire, wife of Michael Stevens, Betsy; nine grandchildren, Samy Mosher, Farid Mosher, Maryasari Mosher and husband Mohamad Alostaz, Marisa Bourget and husband Scott, De'Ana Celestino and partner Shawn Pokey, Idaiah Mosher and wife Cassie, Sydney Mosher Menard and husband Dale, Morgan Mosher, Zachary Mosher and fiancée Shelby Mahdia; eight step-grandchildren, Jim, Shelley, Stuart III, Melissa, Zachary and Max, Nicholas and Samantha; great-grandchildren, Natalie, Lucy, Gavin, Abigail, Cameron, Camden, Miles; and step-great-grandchildren, Austin, Brady, Quinn, Lilly and Samuel.
In lieu of flowers, friends wishing may make donations in Clyde's memory to the Maine Veterans Home, 310 Cony Street, Augusta, ME 04330.
Arrangements under the direction and care of Dan & Scott's Cremation & Funeral Service, 445 Waterville Road, Skowhegan, ME 04976.
CLARENCE SPAULDING JR.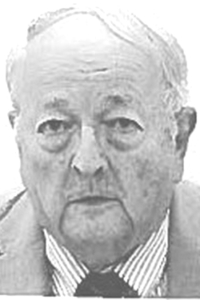 WATERVILLE – Clarence E. Spaulding Jr., 78, passed away on Monday, November 4, 2019, following battling several severe health issues, at Northern Light Inland Hospital, in Waterville. Clarence was born the son of Clarence Sr. and Virginia Spaulding on October 31, 1941, in Caratunk.
Clarence was known for his quick and sarcastic humor. He had a seemingly endless knowledge of everything, an eccentric vocabulary and conversation manor. He would read the encyclopedia for fun, draw, and could tell you every random fact about every train to ever exist. He was a member of the clan Murray Scottish society, as well as the Wiscasset Narrow Gauge Railway.
Clarence was a salesman for many years for Morgan Lumber Company and worked several years as a salesman for L'Heureux Oil Company.
Clarence was predeceased by his parents, Clarence Sr. and Virginia Spaulding; son Greg Spaulding, son Scott Spaulding; and great grandchild Magnolia.
He is survived by his life partner, Vicki LaBrie; his sister Barbara J; eldest daughter Beverly Frost; son-in-law Everett Frost; son Brian Spaulding and daughter-in–law Pamela Spaulding, and his daughter-in-law Erica Spaulding; his grandchildren, Derek, Amber, Chellsye, Samantha, Jonathan, Ashley, Mary and Emma; great-grandchildren, Viola, Carter and Nathanial.
Arrangements are under the direction and care of Gallant Funeral Home, 10 Elm Street, Waterville.
An online guestbook may be signed and condolences expressed at www.gallantfh.com.
LT. COL. JOHN W. CLARK SR.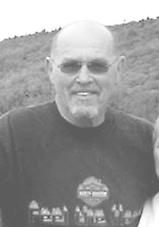 SIDNEY – Lt. Col. John Winston Clark Sr. (MSP Ret.), 74, died Thursday, October 31, 2019, at his home in Sidney. John was born in Gardiner on December 26, 1944, the third child of Walter A. and (Eva) Janet Clark.
He graduated from Gardiner Area High School in 1963 and received an A.S. degree in criminal justice and a B.S. degree in public administration from the University of Maine.
John graduated from the Maine State Police Academy in 1967 and was assigned to patrol the Damariscotta area of Troop D. He was promoted to corporal in 1973, and assigned to the traffic division at headquarters, in Augusta. He was promoted to sergeant in 1975, and assigned to chief of executive security for Governor James B. Longley. In 1979, he was promoted to lieutenant and became the commander of the traffic and safety division and also served as the liaison for the Bureau of State Police with the Maine Legislature. In 1983, he was promoted to Lt. Col., Deputy Chief of the Maine State Police. He served in that capacity for four years and retired in 1987.
In 1988, he became the executive vice president of the Maine Insurance Agents Association, in Augusta. He served in that capacity for 21 years, serving on several National Association Committees and was President of the National Independent Agents Association Executives in 2000/2001. He fully retired in September 2009.
He loved the outdoors and hunting and fishing in Argyle and Rangeley. He was a member of The Masons Hermon Lodge #32, in Gardiner, SAM, West Gardiner Rod and Gun Club, Rangeley, Guides and Sportsman's Association, Arnold Trail Sportsman's Association, NRA, AHOG, and actively supported the Maine Special Olympics for many years. He enjoyed his time spent with Peggy at their camp in Rangeley and riding their Harley-Davidson motorcycle; particularly their trips to South Dakota and Wyoming, and the many rides with friends in the AHOG Chapter and at the State HOG Rallies. He also loved to attend the many activities of his 13 grandchildren, which ranged from dance to hockey.
John was predeceased by his parents, and his brother, Herman F. Clark, and his sister, Janice Plaisted.
He is survived by his wife Peggy; his daughter, Angela Clark, of Gardiner; his son John Jr. and his wife Jill, and their four children, Kristen and her husband, Derick and their son Jacob and daughter Madeline, of Litchfield, Matthew and his fiancée, Morgan Carver, Joseph and Lillian, of West Gardiner, his youngest daughter Jenny Hickey and her husband Will, and their three sons, Nicholas Maschino, his fiancée, Sadie Gosse and their daughter MacKeil, Scott Hickey and his girlfriend, Libbie Williams, and Cody Hickey, his fiancée Mikaela Sleeper and their daughters, Delanie and Addison, all of West Gardiner; his stepson Benjamin Foster and his wife Karen, and their children Madison, Lily and Ben, of Waterville, and his stepson, Jared Foster and his wife Lisa, and their three children Jenessa, Jaxson and Easton, of Palmyra.
In lieu of flowers, memorial donations may be made to the AMVETS@National Service Foundation, PO Box 96175, Washington, DC 20090-613.
MARY C. GOTT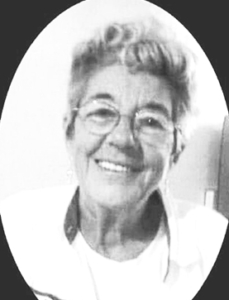 FAIRFIELD – Mary Catherine Gott, 77, passed away peacefully at home, following a brief illness, on Saturday, November 2, 2019. Born July 27, 1942, in New Haven, Connecticut, Mary was the daughter of Gerald and Muriel (Hill) Cremin.
She attended New Haven area schools, and moved to Richmond in 1976.
In the 1980s, Mary spent her workdays running the family fish market, Salt Waterville Seafood, in Fairfield. In the 1990s, they sold the market and Mary went to work at Marden's, in Waterville. She retired from Marden's in 2013.
Mary made friends everywhere she went and was known for being just as feisty and fun-loving, as she was generous and kindhearted. She loved going for motorcycle rides with George. They spent many summers at Abenaki Campground and at York County Campground. Mary was a member of the American Legion Auxiliary, Post #14, in Fairfield, and a longtime supporter of the Humane Society Waterville Area. Mary and George were longtime members of the Maine Academy of Country Music and enjoyed many Country Sunday's with friends and family.
Mary was predeceased by her parents; her husband, George; her grandson Richard "RJ" Costa, of Vermont; and her brother, Jeremiah "Jay" Cremin, of Belchertown, Massachusetts.
She is survived by daughter Constance Costa of Branford, Connecticut; daughter Diane (Willis) Carter, of Minneola, Florida; son Norman (Kimberly) Ambrose, of Auburn; stepson Michael Gott, of Waterville; stepdaughter Debra (Dean) Billings, of Pittsfield; grandchildren James Ambrose, of New Britain, Connecticut, James Groves, Kristifer Groves, Dylan (Amber) Ambrose, and Justin Ambrose, of Maine; seven great-grandchildren.
Mary had requested the family forego a funeral and instead "throw (her) a party." Family and friends are invited to Grover Hinkley American Legion Post #14, 86 Upper Main St, Fairfield, ME, on Saturday, November 23, from noon to six p.m., for live music and light refreshments.
An online guestbook may be signed, and memories shared at www.familyfirstfuneralhomes.com.
McKENZIE M. HAVER
WATERVILLE – McKenzie Meghan Haver, 20, from Waterville, passed away unexpectedly at Maine Mdical Center, in Portland, on Friday, November 4, 2019, from a Congenital Heart condition. Born May 4, 1999, in Belfast, she was the daughter of Michelle (Pearse) Kelley and Steven Haver. She graduated from Erskine Academy, in South China.
To her family she was Lulu and to everyone she was a fighter. Behind that sweet smile and quiet manner was a sarcastic, witty sense of humor that came out of nowhere and caused one to sit back and wonder what just happened and when it would happen next. She accepted and faced the challenges of her medical conditions, but refused to accept their limitations.Her biggest accomplishment was being a mother to her little boy, she loved every moment of it. He stole her heart and was her entire world.
McKenzie is survived by her mother and bonus dad Michelle and John Kelley; father Steven Haver; significant other Austin Ayotte; son Jaxon Ayotte; brother Justin Haverand sister-in-law Amber Fuller; sister Domonique Haver and brother-in-law Kyle Stetson; sister Kayleigh Haver; bonus siblings, Acadia, Kineo and Camden; nieces Hayley and Kamryn; nephew Aidyn; In-laws Patrick and Sharon Ayotte and Robert and Barbie Petkers; grandparents Paul and Alice PearseAnderson, Dakota Flagg and Laura and Ed Heroux.
A celebration of life will be held November 11, 2019, at noon, at Governor's, in Waterville.
In lieu of flowers, the family is accepting donations to help pay for funeral expenses and for her young son, Jaxon. Donations can be made via: Michelle Kelley, PO Box 476, Gardiner, ME 04345, or Go Fund Me or in person at her celebration of life.
SARAH C. BEAN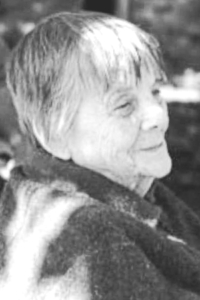 SIDNEY – Sarah C. Bean, 92, of Sidney, passed away on Friday, November 8, 2019, following a brief illness. Sarah was born in Effingham, New Hamp­shire, on September 3, 1927, to Charles and Viola Clark.
Her father passed when Sarah was only eight years old and his death was a defining moment in her life, causing her to have great compassion for those who faced similar loss. She and her two siblings continued to live in her beloved home in Freedom, New Hampshire, until her teenage years when her mother married Merle Thompson and she moved to East Dixfield. After graduating from high school at Wilton Academy, she spent three years studying at Providence Bible Institute, in Providence, Rhode Island. At PBI, her strong faith was cemented as she trained to study and teach the Word of God.
Sarah married Charles E. Bean on September 10, 1948, and eagerly adjusted to life as a farmer's wife. She became active at West Sidney Baptist Church, serving and teaching Sunday School, Daily Vacation Bible School, and Bible studies. Through all the days of her life, she continued teaching Scripture and most recently had an active Bible study in her home.
From the time she went to first grade, Sarah always wanted to be a teacher. She began working toward her teaching degree in 1966, taking a few credit hours at a time. Sarah began her teaching career on a provisional certificate and graduated from University of Maine in 1973 with a degree in Elementary Education. She taught at Mount Vernon Elementary School for 20 years, and after retiring, she taught grandchildren and great grandchildren at "Gramma's School."
She is survived by her four children, Edward Bean and wife Donna, of Sidney, Ruth Brendle and husband Dave, of Sanford, Florida, Calvin Bean and wife Penny, of Sidney, and Charlene and husband Howard, of Sutton, Massachusetts; 14 grandchildren, 27 great-grandchildren, as well as a sister-in law, Marion Bean, nieces, nephews, and cousins.
She was predeceased in death by her husband of 51 years, her brother, Robert Sullivan, and her sister, Cora Crockett.
Arrangements are in the care of Knowlton and Hewins Funeral Home, One Church Street, Augusta.
Memories, condolences, photos, and videos may be shared with the family on the obituary page of our website at www.familyfirstfuneralhomes.com.
In lieu of flowers, her family would welcome your written memories.
LUCINDA L. FRANKENFIELD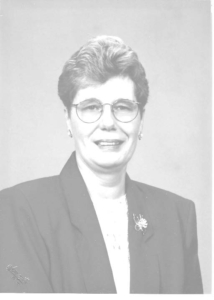 Lucinda Lee Frankenfield, 78, passed away on Sunday, November 10, 2019, following a long illness.
Lucinda (Cindy) was born on Feb­ruary 12, 1941, in Bos­ton, Massa­­chusetts, to Evelyn Byrd (Lee) and Har­old Doe, Sr.
She attended Waterville schools as a child, Coburn Classical Institute and graduated from Winslow High School in 1960.
Cindy was a homemaker for a large part of her life and her family meant everything to her. She was a wonderful mother who showed her love in many caring ways. She enjoyed cooking and baking and was known for her special lemon-mint iced tea every summer. She hosted many dinners and family get togethers and enjoyed making the holidays special.
She was so very proud of her children and grandchildren and was always interested in all that was happening in their lives. You could not ask for a better grandmother and Mom.
Later in her life, she worked for several home health care organizations and took care of the needs of many elderly people. She had her own private clients as well, and enjoyed her work immensely. Cindy's clients loved her as she took good care of them and truly cared for them. This career was a perfect choice for Cindy, as it was fulfilling and she could continue to nurture and care for others.
Cindy loved the Lord and enjoyed going to church and singing in the choir. She attended both China Baptist Church and the South China Community Church over the years. She instilled her love for God in her children and brought them to church at a young age.
She is survived by two daughters; Mary Ann Bolduc and husband Gary, of China, Liana Stanhope and husband Jeffrey, of Bangor, and son David Frankenfield and wife Jill, of Albion; grandchildren, Jacob Frankenfield and wife Sierra, Jonathan Stanhope, Nicholas Stanhope, and Allison Frankenfield.
She was predeceased by a sister, Nancy Lee Doe, and two brothers, Harold Doe Jr. and Randolph M. Doe.
There will be a celebration of Cindy's life on November 16, 2019, at 11 a.m., at Knox Ridge Baptist Church, in Knox.
Please consider donations to the Dementia Society of America and the Alzheimer's Association.
Responsible journalism is hard work!
It is also expensive!
If you enjoy reading The Town Line and the good news we bring you each week, would you consider a donation to help us continue the work we're doing?
The Town Line is a 501(c)(3) nonprofit private foundation, and all donations are tax deductible under the Internal Revenue Service code.
To help, please visit our online
donation page
or mail a check payable to
The Town Line, PO Box 89, South China, ME 04358
. Your contribution is appreciated!
https://townline.org/wp-content/uploads/2019/07/Town-Line-Website-banner-v3-1030x206.jpg
0
0
Website Editor
https://townline.org/wp-content/uploads/2019/07/Town-Line-Website-banner-v3-1030x206.jpg
Website Editor
2019-11-13 15:04:04
2019-11-13 15:04:04
Obituaries for Thursday, November 14, 2019