OBITUARIES for Thursday, November 16, 2023
LAWRENCE A. TILTON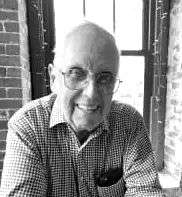 WINSLOW – Lawrence A. Tilton, 88, passed away Tuesday, October 17, 2023, following a short illness. Lawrence was born in Skow­hegan to Myron and Fern Tilton on February 21, 1935.
Lawrence is best known for owning Tilton's Dairy Bar and Tilton's Log Cabin Restaurant. Lawrence was most proud of his sons' musical abilities. He made sure they had what they needed to succeed as musicians. Lawrence enjoyed being part of Skowhegan Music Boosters when Larry and Greg were in school. Then in later years, he spent time going to clubs to dance and listen to Larry play in bands.
He was predeceased by son Gregory Tilton; mother to his children Wilma Tilton; father Myron Tilton, mother and stepfather Fern and Carroll Beal.
Lawrence is survived by son Larry Tilton; daughter-in-law Suzanne Tilton; granddaughter Alyssa Tilton, Anne-Marie Dubois and Stephanie Thompson.
SANDRA TUTTLE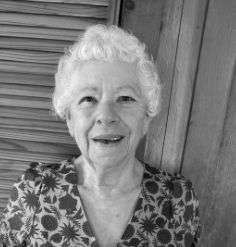 BENTON – Sandra Tuttle, of Benton, passed away on Saturday, October 28, 2023. She was born in Man­chester, New Hamps­hire, to Clarence and Denise Bean.
She attended Lowell High School, in Lowell, Massachusetts. She worked as a telephone operator in her early 20s. She started her family in Dracut, Massachusetts, with Robert Schutz whom she had four children with. They decided to move to Maine in 1988 to raise their children. They found a beautiful farmhouse in Benton.
Sandy worked for C. F. Hathaway Shirt Factory, in Waterville, until the mill shut down; then in a warehouse as a shift leader and ended her career as a telephone operator for L.L. Bean.
Together Sandy and Robert raised their children. Sandy enjoyed going to the beach, visiting friends and really loved being a mémère most of all. She was an avid cribbage player. She often played in many tournaments. Sandy found her new church after the passing of her first husband. The Clinton Baptist Church became her new family, and this is where she met her second husband, Roger Tuttle.
Her retirement years were spent enjoying all life had to offer. Sandy and Roger were married and began a new life together. They were the cutest couple filled with so much love. They could be found almost anywhere hand and hand. They enjoyed going to camp, to the movies, visiting friends and family and providing support to everyone around them. They spent many Sundays going to church and family functions, or just sitting together listening to some great music from the '50s and '60s.
Sandra was predeceased by Robert Schutz; Roger Tuttle, Tara Schutz, Ellisa Nelson.
She is survived by her children, Greg and Kathy Bean, of New Hampshire, Kurt Schutz, of Massachusetts, Eric Schutz, of Maine, Holly Holmes, of Maine, Tammy Schutz, of New Hampshire; stepchildren Paul Schutz, of Massachusetts, Robin Schutz, of Massachusetts; her grandchildren, Corey Schutz, Riley Holmes, Keith Fennelly, Allianna Fennelly, Julia Schutz, Alicia O'Brien, Rickey Saunders, Angelique and David Schutz, of Massachusetts, and William and Jacob Bean, of New Hampshire; great, great grandchildren Liam and Addison Bean and Connor and Logan Bean, of New Hampshire.
A memorial service will be held at the Clinton Baptist Church, in Clinton, on Saturday, November 18, 2023, at 1 p.m., with a celebration to be held after the services in the hall.
Arrangements are in the care of Lawry Brothers Funeral Home, 107 Main St., Fairfield where memories may be shared, and an online register book signed by visiting http://www.lawrybrothers.com
In lieu of flowers, donations can be made to: Clinton Baptist Church, 10 Spring Street, Clinton, Maine 04927.
RITA M. GLIDDEN

VASSALBORO – Rita M. (Pare) Arbour Glidden, 95, passed away on Sunday, October 29, 2023.
Burial will take place at a later date at the Maine Veteran's Cemetery.
Arrange­ments are being handled by Plummer Funeral Home, 16 Pleasant St., Augusta, ME 04330. Condolences, stories, and photos may be shared by visiting http://www.plummerfh.com.
FLORENCE C. MESERVE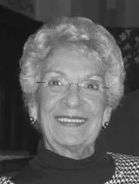 WINSLOW – Florence Cecile (Bonin) Meserve, 88, passed away on Wednesday, Nov. 1, 2023. Florence was born in her family's Westbrook home on January 15, 1935, and was the daughter of the late Ephrem and Bernadette (Harvey) Bonin. She attended St. Hyacinth's School and Westbrook High School.
Florence was married to the late Robert Meserve for 50 years before his passing in 2007.
As a young adult, Florence worked for several businesses including Sebago Shoes and the local drugstore's soda fountain. In 1957, she married the love of her life, Bob, and eventually moved to the Waterville area to settle down and raise their family. She really enjoyed being a wife and mother to her five children. Extremely generous and giving, she always loved unconditionally. Her grandchildren became a big part of her life, and she was very proud of all of them and being called their "Memere". She'll always be remembered as a great cook and homemaker. Every meal included a dessert, and every holiday was beautifully decorated, even President's Day!
She really enjoyed her time traveling the world with her husband and looked forward to going places that would get her away from the rough Maine winters. Along with dressing to the nines wherever she went, Florence and her husband spent their free time socializing with their close friends. Florence had many cherished friends and stayed in close contact with all of them. These relationships lasted for decades.
After her husband passed away, she downsized and moved into a condo in Winslow with her son Matthew. They enjoyed sitting back and watching the trials and tribulations of the Boston Red Sox and taking care of each other. In the last few years, she started playing bridge and volunteering with Caring Friends. She left her family with a treasure trove of unforgettable memories.
She was predeceased by her husband, Bob; son, James; siblings Armand and his wife, Hazel, Donald, Arthur, George and his wife, Lorina, Emile and his wife, Muriel, as well as Georgette and husband, Raymond Cote.
Florence is survived by her children, John and his wife Anke, of New York, New York, Paul and his wife Patricia, of Falmouth, Mark, of Waterville, Matthew, of Winslow; dear "Mémère" of Margaret and Kathleen, of Boston, Massachusetts, and Brendan, Anna and Luke, of Long Island, New York. She shared a special relationship with her former daughter-in-law, Andrea Meserve; sisters-in-law Donna and Sherrill Bonin; cousin, Maurice Harvey; also including many nieces and nephews.
A communicant of Corpus Christi Parish, a Mass of Christian burial was held on Wednesday November 15, at St. John the Baptist Church, in Winslow. A celebration of Florence's life was held after Mass. Internment alongside Bob and Jim at St. Hyacinth's Cemetery, in Westbrook, will take place with her family at a later date.
Arrangements are in the care of Dan and Scott's Cremation and Funeral Services in Skowhegan where condolences, photos, and special memories may be shared at https://dsfuneral.com/obituaries/florence-cecile-meserve.
In lieu of flowers, donations can be made to: Maine Children's Home Christmas Program, Development Dept., 93 Silver St., Waterville, ME 04901.
CONSTANCE E. SNOW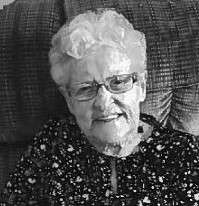 WINSLOW – Constance Elaine (Kervin) Snow, 95, of Winslow, died peacefully at home Thursday, November 2, 2023. She was born on January 3, 1928, to William and Mary (McInnis) Kervin, in Waterville.
She graduated from Waterville High School in 1945 and graduated from the Fay Secretarial School, in Boston. She married the love of her life, Kenneth Snow, in September 1958, and they enjoyed 51 years together until his death in 2009.
In addition to raising her family, Elaine worked for Maine Central Railroad for 30 years as a stenographer, freight car clerk and lead clerk typist. She taught CCD at Sacred Heart Parish, in Waterville, for several years. She was a parishioner of St. John the Baptist, Corpus Christi Parish, in Winslow. Following retirement, Elaine and Ken enjoyed their winters in Myrtle Beach, South Carolina, where they made many wonderful life-long friends.
She was an active member of Champions Fitness Club,, in Waterville, for 34 years until the age of 92, enjoying the many friendships she made there. She and Ken were members of Lakeview Golf Club, in Burnham, for several years. She continued to enjoy golfing with her good friends Joan and Dick Roderigue and Mary Anne Trafton. She played her last round of golf at the age of 94. Elaine also loved family get-togethers, traveling, kayaking, bowling, eating out, playing cards and her daily Sudoku.
Elaine is survived by her son, David, of China, daughters, Susan Gurney, of The Villages, Florida, Lisa and her husband Kurt Manelick, of China, and Linda and her husband Scott Dart, of Winslow; six grandsons, Nicholas, Jeffrey and his wife Tory and Andrew Gurney; Christopher Snow and Evan and Holden Dart; great-granddaughter, Margot Gurney; as well as several nieces, nephews and cousins.
Elaine was predeceased by her husband; her son, William; her parents; her sisters and brothers-in-law, Helen and Lester Franck, of Auburn, and Virginia and Everett Gager, of Ridgefield, Connecticut;.
A Mass of Christian Burial will be celebrated at 9 a.m. Saturday, November 18, 2023, at St. John the Baptist Catholic Church, 26 Monument Street, Winslow. The family will hold a private graveside burial service at the Maine Veterans Cemetery, in Augusta, where she will be laid to rest beside her husband.
Arrangements are under the direction and care of Gallant Funeral Home, 10 Elm Street, Waterville. An online guestbook may be signed, condolences and memories shared at http://www.gallantfh.com
In lieu of flowers, donations may be made in Elaine's memory to her favorite charity of providing free hot lunch to students in need at Winslow Elementary School, 285 Benton Ave., Winslow, ME 04901 or to MaineGeneral Hospice, 10 Water St., Suite 307, Waterville, ME 04901.
LARRY K. PAMPHREY
FAIRFIELD – Larry Kempton Pamphrey, 82, passed away at the Maine Veterans Homes in Scarborough, on Thursday, November 2, 2023. Larry was born on February 2, 1941, in Norridgewock, son to Lena (Stickney) and Elmer Pamphrey.
He attended Lawrence High School, in Fairfield, and then went on to the U.S. Army where he attended electronics school and then jump school at Ft. Bragg, North Carolina, and became a member of the 82nd Airborne Division.
Afterward he attended Wentworth Institute, in Boston, Massachusetts, and then the University of Maine-Orono, studying electrical engineering. His first job in the electronics industry was at the National Semiconductor, in South Portland, in 1966. Larry continued to pursue the electronics industry until 1986.
In 1986 Larry was inspired to create sports fields at LHS that reflected the same level of pride that the athletes had in their school. He took courses in turf management and turned the sports complex into a show piece. He loved that this brought him closer to the kids, parents and the camaraderie of school sports. You could always find Larry making rounds to the fields moving sprinklers, walking the turf or mowing the grass.
Larry had deep love and pride for his children, family and friendships. He enjoyed being outside camping, fishing, gardening and exploring new places with his friends and family. Lasting memories were made at the family camp in Unity, Brassua Lake, in California, with his girls and with his lifelong friends.
He was predeceased by his parents, Lena and Elmer Pamphrey; his sister, Pamela Dyer; and his son, Randy Pamphrey.
He is survived by his daughters Libbi Pamphrey, of South Portland, Heather Wilson and her husband Dan, of Fairfield, and by Kenneth Pamphrey and his spouse Michael, of Fairfield; along with his grandson, Derek Pamphrey, of Waterville; his sister, Joyce Decker and his sister Pam Dyer's children.
Arrangements are in the care of Lawry Brothers Funeral Home, 107 Main St., Fairfield where memories may be shared, and an online register book signed by visiting http://www.lawrybrothers.com.
PATRICIA H. HARDING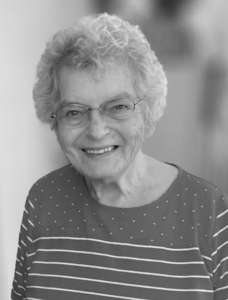 BELMONT – Patricia H. (Harding) Higgins, 86, passed away peacefully Saturday, November 4, 2023, due to cancer. She was born in China.
She is a graduate of Erskine Academy, in South China, and Thomas Business School, in Waterville. She married her life time love Milton Higgins in 1955. Together in 1964 they moved to Belmont and raised their six children.
Patricia will be remembered for her passionate love for her family, church family and community of friends. She was teased that she never met a stranger, just friends she hadn't hugged yet.
Her main hobby was people and her life's purpose was to spread God's love with a servant's heart.
Patricia was predeceased by her parents Lawrence and Gladys Harding, of China, and in-laws Roland and Muriel Higgins, of Albion, siblings, Dennis Harding, Nelson Harding and Muriel Adams, all of China, her husband, Milton Higgins Sr., and daughters Sandra Littlefield, of Charlotte, and Sally Higgins, of Belmont.
Patricia is survived by her children Susan and Dale Finley, of Northport, Sharon and Carmen Torrey, of Dawsonville, Georgia, Shirley and David Diepenbrock, of Deltona Florida, and Milton and Wendy Higgins Jr., of Swanville; her sisters Marilyn Levesque, Priscilla Gould and brother-in- law Allen Higgins; 14 grandchildren, Sonja, Crissy, Amanda, Victoria, James, Travis, Patrick, Carmen Rae, Anna, Tristan, Caitie, Ashley, John and Elias; 18 great-grandchildren; and many nieces and nephews.
A Celebration of Life was held on Sunday, November 12, 2023, Veracity Chapel (Morrill Baptist Church), in Morrill.
In lieu of flowers gifts can be sent for the new church building for the Ivanga people of Papua New Guinea, at https://ethnos360.org/missionaries/david-and-shirley-diepenbrock (https://ethnos360.org/missionaries/david-and-shirley-diepenbrock), or to the Childhood Evangelism Fellowship Neighborhood House in Belfast Maine. https://www.cefofmaine.org/chapters/the-neighborhood-house/. Memories and condolences may be shared with the family at www.ripostafh.com.
CARI M. PHILBRICK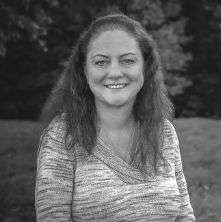 SIDNEY – Cari M. Philbrick, 49, died Saturday, November 4, 2023, at the Alfond Center for Health, in Augusta, following a long illness. She was born in Augusta on June 25, 1974, a daughter of John A. and Rebecca M. (Pelotte) Philbrick.
Ms. Philbrick was a graduate of Messalonskee High School, in Oakland, Thomas College, in Waterville, and Northwood University, in West Palm Beach, Florida.
She had been employed by the State of Maine, Department of Health and Human Services for several years.
Cari loved horses, camping, the Miami Dolphins and quilting. She was a Cub Scout leader, belonged to 4-H and the Silver Spur Riding Club.
Ms. Philbrick was predeceased by her maternal grandparents, Leonard and Geraldine Pelotte and her paternal grandparents, Clarence and Joan Philbrick.
She is survived by her children, Garrett and Ryder Bernier, of Sidney; her parents, John A. and Rebecca M. (Pelotte) Philbrick, of Sidney; her sister, Lisa Philbrick and her significant other Travis Willette, of Sidney; her brother, Matthew Philbrick and his significant other Megan Cross, of Sidney; nephews, John and Joey Philbrick; nieces, Kristen Thompson, Morgan Arbour and Mia Philbrick; many aunts, uncles and cousins.
A private graveside service will be held at a later date.
Arrangements are under the care of Plummer Funeral Home, 16 Pleasant St., Augusta. Condolences, stories and photos may be shared through the funeral home website at: http://www.plummerfh.com.
The family requests that donations in Cari's memory be made to Silver Spur Riding Club, c/o KV Federal Credit Union, 316 West River Rd., Augusta, ME 04330.
ROBERT "CUFFY" PHAIR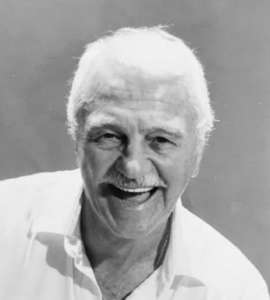 WINSLOW – Robert R. Phair "Cuffy", 91, passed away on Sunday, November 5, 2023. He had many health issues over the last five years. Cuffy was born on May 10, 1932, to Ernest and Catherine (Goodchild) Phair, in Berlin, New Hampshire.
He moved to Waterville as a child and graduated from Waterville Senior High in 1951, before attending the University of Maine-Orono. Cuffy married Janice Fortier in 1951 and they had three children Scott, Peter, and Melanie. Later he married Lana Bragg in 1988 and were married for 35 years.
Cuffy worked for 42 years as a Pharmaceutical Representative for Glaxo Smith Kline. He excelled at his job and retired in 2002. He was a member of the Winslow Baptist Church for many years. He was also involved in the Elks Club and his hobbies included golf, tennis, woodworking, crossword puzzles, and reading. He was very proud of his Irish heritage and super proud of his grandchildren.
He was predeceased by both his mother and father; sister Eleanor, brothers Ernest, Clayton, Donald, and Arnold; stepdaughter Kristen Caouette; and mother-in-law Glenna Bragg.
Cuffy is survived by his wife Lana; children; Scott (Karen), Peter, Melanie, Lynn Jurdak (Nick), and Shannon Lockwood (Joel); grandchildren, Josh Phair, Jessica Phair, Ally Phair, Olivia Wheat, Sophia Wheat, Jalyn Thompson, Noah Michaud, Madelyn Lockwood, Norah Lockwood, and Jared Smith; great-grandchildren Quinn and Chloe Phair, Aria Thompson, Liam Michaud, Jared Jr., and Rylan Smith; sister Shirley Roy (Chubby); sisters-in-law Judy Whitaker (Colby) and Donna Glenn (Jerald); and brother-in-law Wayne Richardson (Dodi).
A memorial service will be held at Winslow Baptist Church, 1040 Augusta Road, in Winslow, on Sunday, November 19, 2023, at 1 pm. Immediately following there will be a reception at the Children's Discovery Museum, formerly First Congregational Church, at 7 Eustis Parkway in Waterville.
Condolences, photos, and special memories may be shared at https://dsfuneral.com/obituaries/robert-phair.
In lieu of flowers, a contribution can be made to the Winslow Community Cupboard, 12 Lithgrow St., Winslow, ME 04901.
GLORIA J. BROWN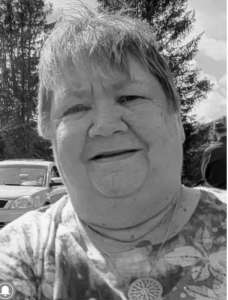 CLINTON – Gloria J. Brown, 73, died on Tuesday, November 7, 2023, in Waterville. She was born on September 24, 1950, in Oakland, the daughter of the late Raymond and Clara (Morrison) Campbell.
She loved to cook and was famous for her biscuits. She enjoyed knitting hats and mittens and giving them to those in need. She loved her family, enjoyed making the kids happy, and was a mother to many. She loved the holidays and always enjoyed working the super slide for Smokey's Greatest Show.
She is survived by her husband, David Brown; children, Carla Tuttle and husband Keith, Herbie Watson, Brenda Wakefield and husband Roger, Amy Crommett and fiancé Eric Vigue, Nathan Watson, David Mason, and Mary Dillenbeck and husband Matt; 17 grandchildren; granddaughter, Selena Watson; many great-grandchildren; siblings, Brenda Lambert and husband Mike, Raymond Campbell Jr, Clarence Campbell, Pam Lavelle, Gail Whitney, Eugene Campbell, Wilda Bradstreet, Cindy Miller and husband Royce, Pauline Sibley and husband Clifford, and Cathy Moshier and fiancé Stephen Richardson; brother-in-law, Allen Hartsgrove; and many nieces and nephews.
She was predeceased by her parents; infant daughter Ann, daughter Cheryl Cahill; grandsons, Nathan, Joseph, and Dustin; a great-granddaughter; and siblings, Gloria, Vernal, Marie, and Sylvia.
To leave a message of kindness or to share a memory, please visit http://www.shoreynichols.com.
Care has been provided by Shorey-Nichols Funeral Home and Cremation Services, Pittsfield.
JUDY A. GRANT
CHINA – Judy A. Grant, 78, of China, passed away on Wednesday, November 8, 2023, at her home following a lengthy battle with her health. Judy was born on November 14, 1944, to Mellvin and Regina Lawrence.
In 1961, Judy married Joe Grant, the love of her life, her "Charlie". Together they began their life, had three children and moved to the Maine from Connecticut in m1976.
Judy had various jobs throughout the years but the two she was most known for, and she talked about the most, was her bus driving in Connecticut and cake decorating. She loved baking cakes and decorating them for all occasions. When arthritis got the best of her hands, she reluctantly gave that up.
Judy had a heart of gold and wore it on her sleeve; she would help anyone if she could. She was beautiful with the written word; to her, intelligence was the counter measure to many problems we face today. She would encourage you to think by being quick with her wit. She spoke her mind freely and always had great advice and insight, even when you didn't ask for it.
Judy had a few hobbies and various interests. Above all, Elvis, Lucy and Charlie were on top of her list. She loved Disney movies with Beauty and the Beast, as her favorite. Others include Phantom of the Opera, Wizard of Oz and The Rifleman. Judy was also known for her love of cooking and baking. Her clam dip was expected at family gatherings and her apple pie during the holidays. She also shared "Taco Tuesday" with her granddaughter, Emily.
Judy was predeceased by her brothers-in-law, Robert Pepoli and Jerry Grant, her husband Joe in 2009, her great-grandson Noah in 2012 and her daughter Kelly in 2023.
She is survived by her son Scott (Trish) and daughter Shannon (Carlton); grandchildren Melissa, Nick, Emily, George, Shane and Sarah; great-grandchildren Grant, Charlotte, Aubrey, Autumn, Lilian, Arthur and Connor; siblings Jimmy and Charlene Lawrence, Carol and Tom Siviski, Sheila Pepoli; sister-in-law Patty Grant, of Connecticut.
Love fiercely and freely; it is the greatest gift you can give and the one that others take with them when you're gone. Judy will always be remembered for the love she gave others.
A Celebration of Life will be held Saturday, December 9, 2023, at 1 p.m., at China Baptist Church, Causeway Rd., China. A gathering will follow.
RICHARD P. WILLIAMS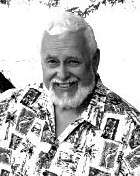 WINSLOW – Richard Paul Williams, 81, passed away peacefully on Wednesday, November 8, 2023, in his favorite chair while watching his favorite gameshow channel. He was born December 3, 1941, three months after Jean (his wife) and was delivered by the same physician, Dr. Ovid Pomerleau, at the same hospital. His parents were Winfield Elias Williams and Margaret Serena Stevens Williams.
At the age of 10, his family moved from Waterville to Winslow where he would remain.
He met the love of his life, Jean Fedorovich, in the fourth grade at Halifax Street School. They were married for more than 45 years and shared 58 Christmases. They are together again.
His grandparents were Clinton Stevens and Edith Bickford Stevens and William Williams and Mary Smith Williams.
He and Jean graduated from Winslow High School in 1960. He earned an associate degree and a bachelor's degree at Thomas College, in Waterville, and a master's degree at the University of Maine. He was a teacher and administrator in the town of Winslow for 39 years. He worked at UPS when it first came to Central Maine doing the operation report.
Richard and Jean were members of the Pleasant Street United Methodist Church, in Waterville. They co-chaired several committees and helped establish Young at Heart. He was the former vice president of the Howard Cemetery, in Winslow. He was a member of the Winslow Ed. Assoc., Maine Teachers Assn., Nat. Ed. Assn., and the Elementary Principals Assn. He served as an official for state sanctioned high school swim meets and YMCA Dolphin swim meets.
If Jean was involved, Dick was driving and/or lugging. They were a team in all they did. They were strong supporters of all their children's activities. Field hockey, even in the snow, all day state swim meets at Orono and Bowdoin, cheerleading championships in Bangor, Homecoming Queen pageant in New Hampshire, Macy's Thanksgiving Day Parade, fishing and hunting, and much more. From Jean's Girl Scout tent, to an L.L. Bean tent, to a pop-up camper, to a Lexington RV, camping was always part of their lives.
They also traveled throughout New England, the entire Eastern Seaboard from Maine to Florida, six Eastern Canadian Provinces and Nassau. In Dick's later years, he traveled to many destinations with his daughter Susan and son-in-law Rick. They shared vacations and great adventures in Hawaii: Oahu, Kauai, the big island and Maui, Alaska: Fairbanks, the North Pole, Chena Hot Springs, Sitka, Ketchikan, Anchorage, the Canadian Rockies: Banff and Jasper, Turks and Caicos: Grace Bay, the Bahamas: Nassau, Exuma Island, Paradise Island: Atlantis, Bermuda, Key West, Disney World, Mohegan Sun: Barrett Jackson, Niagara Falls and more. He enjoyed Maine road trips, especially in his T-Bird with the top down.
Richard is survived by their children, Susan Elizabeth Williams Dutil and husband Rick, of Winslow, Janna Jean Smith, of Key West, Florida, and Christopher Paul Williams, of Jackman; and one grandchild, Brianna Kathryn LaFond, who he called Breezie.
Arrangements are in the care of Lawry Brothers Funeral Home, 107 Main St., Fairfield where memories may be shared, and an online register book signed by visiting http://www.lawrybrothers.com.
In lieu of flowers, please send your donations to: Winslow Elementary School for local youth learning or the Winslow High School music program.
LAURIE A. POULIN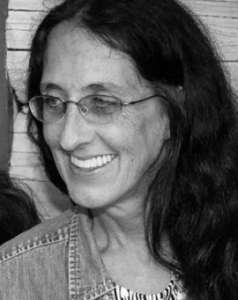 WATERVILLE – Laurie Ann Pelletier Poulin passed away on Thursday, October 12, 2023.
A Cele­­bration of Life will be held Nov­ember 19, 2023, from noon to 4 p.m., at the Winslow VFW, 175 Veteran Drive, Winslow.
Arrangements are under the direction and care of Gallant Funeral Home, 10 Elm Street, Waterville. A full obituary can be found at http://www.gallantfh.com.
.
Responsible journalism is hard work!
It is also expensive!
If you enjoy reading The Town Line and the good news we bring you each week, would you consider a donation to help us continue the work we're doing?
The Town Line is a 501(c)(3) nonprofit private foundation, and all donations are tax deductible under the Internal Revenue Service code.
To help, please visit our online
donation page
or mail a check payable to
The Town Line, PO Box 89, South China, ME 04358
. Your contribution is appreciated!
https://townline.org/wp-content/uploads/2016/06/TownLineBanner.jpg
0
0
Website Editor
https://townline.org/wp-content/uploads/2016/06/TownLineBanner.jpg
Website Editor
2023-11-15 13:22:16
2023-11-15 13:22:16
OBITUARIES for Thursday, November 16, 2023