OBITUARIES for Thursday, November 17, 2022
STANLEY P. TYKS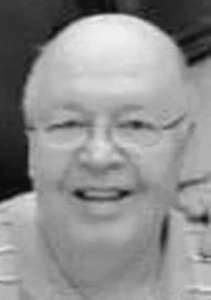 OAKLAND – Stanley "Stash" P. Tyks, 70, passed away Wednesday, October 12, 2022, at MaineGeneral Medical Center, in Augusta. He was born in Skowhegan on June 27, 1952, and graduated from Skowhegan High School.
He enlisted in the U.S. Army in December 1971, serving in Virginia and Okinawa, receiving Letters of Appreciation for his "untiring efforts, outstanding knowledge and technical skill, and professionalism" with Battery C 1st Battalion 7th ADA, at Ft. Bliss, Texas. He completed his service in January 1975 with an honorable discharge as an E-5, Section Chief of Engineer Section. He received a National Defense Service Medal and qualified as a Sharpshooter Rifle, continuing his interest in firearms throughout his life. He loved science fiction and history and had a life-long passion for learning about technology and tinkering with gadgets (especially his ham radios), as well as boating and fishing. His curiosity about things and people of all sorts, paired with his candid congeniality, endeared him to folks wherever he went.
In 1976, he graduated from Control Data Institute, in Burlington, Massachusetts, with a diploma in computer technology and began a long career as a computer field service engineer and technician. He earned many certifications and letters of commendation during his employment with Data General, Digital Equipment, Hewlett-Packard, and Alternative Resources Corporation. He had his own business, Custom Computer Solutions, for several years during the mid 1990s.
With his first wife, Barbara Mummey, he welcomed the birth of his daughter, Heather Susan Tyks, in May 1985. The family relocated from Massachusetts to Santa Cruz, California, in 1987. After their divorce, Stan later married Gailiene Egan and they relocated back to the east coast, purchasing a home in Skowhegan in 2017.
While in Santa Cruz, Stan served as head usher for the Saturday evening services at Santa Cruz Bible Church. He was baptized in July 1994, and cherished participating in Bible study with a group of fellow Christian men on Saturday mornings.
He is survived by his brother Stephen L. Tyks, D.C., of Skowhegan; daughter Heather Tyks, of Oakland (recently relocated from California); cousin Sonya Clothier and her daughter Monique Johnston and family; cousin Mark Merrill and family; stepdaughter and husband Charlene and Jason Miranda, and their children Jacob, Katelynn, and Mia Grace.
Stan was predeceased by his second wife Gailiene Egan, his parents Stanley T. Tyks and Madora Pomerleau Tyks, sister Carolyn Susan Tyks Davis.
A memorial service was held on Thursday, November 10, 2022, at Dan and Scott's Cremation and Funeral Service (Adams Chapel), 445 Waterville Road in Skowhegan. There was a brief military honors service at the Veterans Memorial Cemetery, 163 Mt. Vernon Road, in Augusta.
In lieu of flowers, the family suggests donations to the non-profit Dialysis Clinic, Inc., PO Box 2231, Skowhegan, ME 04976.
STEPHEN F. BEAUREGARD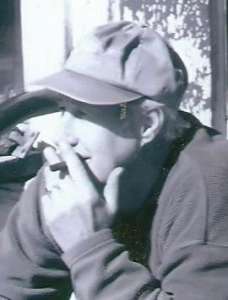 WINSLOW – Stephen Francis Beauregard, Jr. passed away, in Winslow, on Friday, October 28, 2022. Born in Waterville on January 5, 1942, he was affectionately nicknamed "The General" by his parents, Stephen F. Sr. and Louise Marie (Newbert) Beauregard.
He was raised on the family farm in Benton, graduating high school in 1960. In 1961, he married Arlene Beale, in Skowhegan. He continued living and working on the farm in addition to working full-time at The Eastern Packing Company, in Waterville.
He moved the family to Clinton in 1970 and in 1973, he began operating The Pine Tree Diner, on Main Street. He was known as a great short order cook, never turning away a customer that couldn't pay.
In 1978, he moved to Worcester, Massachusetts, where he was employed for several years at the Norton Grindstone Factory. He later began working for Bob Courtney Antiques, where he honed his already extensive knowledge of all things collectible.
Around this time, he reconnected with Patricia (Richards) Drouin, whom he had known since high school. Upon their return to Maine, the couple was employed by PB Guide Service and spent many years together.
In 2002, he and Sally purchased a property in Hinckley which they named The Spider Web. He made hundreds of friends over his lengthy antiquing career, earning a reputation as one of the most knowledgeable and fairest wholesalers in Maine.
General was a man of many talents. Always an avid sportsman, in his younger years he supplemented the family income by trapping. He was an adept storyteller, using his skills to entertain many a hunter at bear camp or at the shop. With his easy-going nature, he made friends wherever he went, accepting and treating all fairly. What's more, Steve was a kind, loving and generous man, lending a hand to anyone who needed him.
Stephen is survived by his daughters, Sheri L. Dodge and Sally J. Gorman, both of Winslow; his siblings, Marie (Bob) Philbrook, of Clinton, Betty Spencer, of Benton, Thomas (Kathy) Beauregard, of Squires, Missouri, and Paul (Val) Beauregard, of Skowhegan; grandchildren, Matthew (Danielle) Gorman and son James, of Waterville, Heidi (Brandon) Harnish and children Wesley, Lilian and Adelyn, of Lafayette, Louisiana, and Joseph Gorman, also of Waterville.
He was predeceased by his parents, his first wife Arlene and his long-time companion, Pat.
A celebration of life will be held at VFW Post #6924, in Fairfield, on Saturday, December 3, 2022, from 1- 4 p.m., with a short memorial service at 1:30 p.m.
Arrangements under the direction and care of Dan & Scott's Cremation & Funeral Service, 445 Waterville Road, Skowhegan ME 04976.
PATRICK V. DEXTER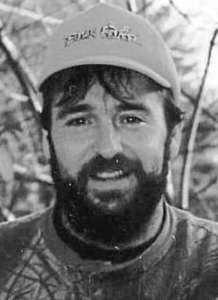 WATERVILLE – Patrick Vernon Dexter, 50, passed away unexpectedly Friday, October 28, 2022. Patrick was born in Waterville, on September 6, 1972, to Dianne (Barter) Christensen and Vernon Dexter.
Patrick graduated from Messalonskee High School, in Oakland, in 1990. He was the youngest of three children. Patrick had a love for the outdoors, hunting, fishing and ice fishing with family and friends. Patrick worked for Bisson/Bekins Van Lines for many years until he left to begin his own business, Dexter Construction.
The loves of his life were his children, in which he shared many memories of football, baseball, swimming, Wrestling and his construction business with his sons working by his side.
Patrick was predeceased by his father, Vernon Dexter; stepfather, James Christensen; Aunts, Uncles and many beloved friends.
Patrick is survived by his mother, Dianne Christensen; stepmother, Tena Dexter; children, Christopher Knowles (Tabitha), Zackery Dexter, Colby Dexter (Ashley Tinsman), Kristen Dexter (Ethan Matthews) and Gabrielle Dexter; grandchildren, Zaydin Knowles, Lauren and Logan Munson, Myles Matthews, and Owen Dexter; brothers, Ronnie (Lynn) and Andrew; stepsister, Maegan Coffin;many nieces, nephews, aunts, and uncles.
A Celebration of Life will be announced at a later time to his family and closest friends.
Arrangements are under the direction and care of Gallant Funeral Home, 10 Elm Street, Waterville, Maine.
An online guestbook may be signed, condolences and memories shared at http://www.gallantfh.com
ELIZABETH K. SERWIN
VASSALBORO – Elizabeth K. Serwin, 90, died Wednesday, November 2, 2022, at home, following a brief illness. She was born in Lebanon, South Dakota, on January 4, 1932, a daughter of the late Maurice and Elizabeth Kinsley.
She graduated from Henager Business School, in Salt Lake City, Utah, where she met her future husband, Edward Serwin. They were married on September 8, 1951, in Salt Lake City, Utah.
She was a mother and homemaker, supporting the family as they made their way to Charlotte, Memphis, Houston, Kansas City, Chicago, and then back to Charlotte, North Carolina. Upon Ed's departure from Libby, McNeil and Libby, she helped him operate his next venture, K.E.S. Inventory Services, Inc., until they sold the business and retired. After several years, they relocated to Vassalboro to be closer to their youngest daughter MaryAnn.
Mrs. Serwin was a communicant of St. Mary of the Assumption, in Augusta.
She was predeceased by her husband, Edward Serwin; a daughter, Linda Armstrong; a grandson, Andrew Armstrong; three brothers: Ronald, Donald and Maurice Kinsley and two sisters: Clara Bolte and Evelyn Heki.
Mrs. Serwin is survived by four of her children, Loran Serwin and his wife Christy Zieres, of Merritt Island, Florida, Theresa Broomhead and her husband Alan, of Roxborough Park, Colorado, Stephen Serwin and his wife Kecia, of Cary, North Carolina, and MaryAnn Carter and her husband Dean, of Vassalboro; 12 grandchildren: Kimberly, Diana and Brian Serwin, Christopher, Timothy and Collin Broomhead, Hannah Serwin, Luke, Jonathan, Patrick, Michael and Nathanael Carter; 11 great-grandchildren and many nieces, nephews and cousins.
At her request, there will be no public visiting hours.
A Mass of Christian Burial was celebrated Monday, November 14, at St. Joseph Maronite Catholic Church, 3 Appleton St., Waterville. Following cremation, Elizabeth will be reunited with her husband, daughter, and grandson in Charlotte, North Carolina, at a later date.
Arrangements are under the direction of Plummer Funeral Home, 16 Pleasant St., Augusta.
Condolences, photos and memories may be shared at http://www.plummerfh.com.
In lieu of flowers, donations in Elizabeth's memory may be made to: Beacon Hospice, 45 Commerce Dr., Augusta, ME, 04330.
RICK JANDREAU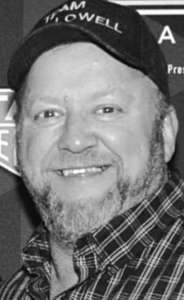 OAKLAND – Rick Jandreau, 62, passed away on Wednesday, November 2, 2022. Rick was born on New Year's Eve 1959, in Fort Kent. The son of Donald R. and Pauline Oullette Jandreau.
He lived in "The County" (Aroostook County) until he was four and his family moved to Waterville in the '60s. He grew up in a large family of eight children, he had amazing memories at Jandreau's family camp on Messalonskee Lake where many great family times were spent and many wonderful memories of listening to bluegrass. He attended Waterville High School.
Rick worked numerous jobs throughout his life, and always took great pride in his work. He always spoke of working at Diamond Match, in Oakland. He spent many years at Marden's, in Waterville, and owned his own business, Jandreau's Jacking. To Rick, no one was a stranger – people gravitated to him as he had a kind and compassionate heart.
His joys were simple and abundant. He enjoyed working around his East Pond camp and his home in Belgrade, spending time at camp on Great Pond, fishing, hunting, painting, reading, cooking, gardening (of which he shared with all our neighbors), throwing wood in the cellar, taking a cruise on his motorcycle, and snowmobiling with his buds. He regularly spoke of one of his favorite trips, which he took to Alaska, and wanted to return someday.
He was predeceased by his parents, sister Nancy Jandreau Johnson, and my brother Ricky Damren.
He is survived by fiancée Judy Hallowell, of Belgrade; daughter Britney Jandreau, of Waterville; sister Judee Jandreau, of Kennebunk, Peter (Carol), of Soldier Pond, Donald Jr., of Waterville, Kevin (Janice), of Benton, David (Kristy), of Winslow, Brian, of Norridgewock, and Jimmy Johnson, of Sidney; nephews and nieces, Christopher Jandreau, Nicole King, Jared Jandreau, Brent Jandreau, Kenny Jandreau, Sabrina Jandreau, and Nathan Jandreau; his aunts and uncles; a great-niece and nephews; he also leaves behind my sister Susan Damren, niece Desiree Damren (Jeremy), nephews Jeremy (Thomas), Scott (Kate), and Conrad.
Rick wishes for no funeral, there will be a graveside service to be determined at a later date.
Arrangements are in the care of Wheeler Funeral Home, 26 Church Street, Oakland, where condolences, memories, and photos may be shared with the family on the obituary page of the website at http://www.lawrybrothers.com.
In lieu of flowers, donations may be made to the Waterville Humane Society, 100 Webb Rd, Waterville, ME 04901. It is where we got our fur baby, Willow, who he loved so much; or to the charity of your choice.
TODD H. FLETCHER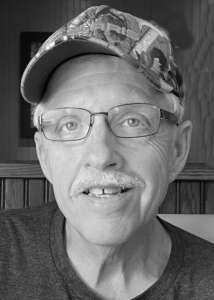 SIDNEY – Todd H. Fletcher, 63, passed away Wednesday, November 2, 2022, at the Alfond Center for Health, in Augusta. He was born Jan­uary 4, 1959, in Water­ville, the son of William A. and Minnie L. (Morrill) Fletcher.
He was a graduate of Lawrence High School, in Fairfield, class of 1977. On July 13, 1984, he married Cynthia Dufour, at Notre Dame Church, in Waterville. He was employed by a number of companies over the years including New Balance 2004-2019, Unity College 2003-2004, Newark Paperboard 1998-2003, Scott Paper, in Winslow 1986-1998, and Dufour's Construction 1984-1986. Todd enjoyed camping, hunting, fishing, 4-wheeling and spending time with family and friends.
Todd is survived by his wife of 38 years, Cynthia (Dufour) Fletcher, of Sidney; siblings, Nancy Fletcher and husband Robert, of Albion, Margaret Lehay, of Skowhegan, William Fletcher and wife Elizabeth, of Thorndike, Marion Ewen, of Windsor, Penny Fletcher and husband Michael, Mike Fletcher, and Mark Fletcher and wife Melissa, all of Albion.
He was predeceased by sisters, Betty Fletcher, Janet Davis and Elaine Dionne.
A Celebration of Life will be held Friday, November 25, 2022, from 2 to 4:00 p.m., at MacCrillis-Rousseau VFW Post #8835, in Winslow.
In lieu of flowers friends wishing may make donations in Todd's memory to the Kidney Foundation of Maine, 470 Forest Avenue, Portland ME 04101.
Arrangements under the direction and care of Dan & Scott's Cremation & Funeral Service, 445 Waterville Road, Skowhegan ME 04976.
LOUISE M. A. STAPLES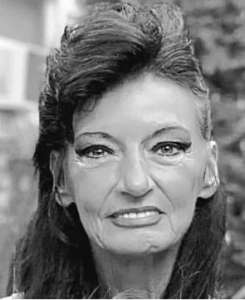 SIDNEY – Louise Marie Allarie Staples, 70, passed away peacefully in Sidney, on Wednesday, November 2, 2022. Louise was born in Augusta, on April 25, 1952, daughter of Albert and Rita Allarie.
Born and raised in Maine, Louise lived in Augusta and graduated from Cony High School. After high school, she married her first husband, Jerry Reynolds and together they were blessed with four children. Louise worked for many years as a certified nurse's assistant at Graybirch Nursing Home and kitchen manager at the Augusta Civic Center. Louise had a passion for caregiving and healing others and attended school for nursing.
She demonstrated the utmost love, compassion and commitment when she took on her healing spiritual work instead in order to be a fulltime caregiver for her mother for several years. In the mid-'90s, Louise married the love of her life, Bruce. Together, they had many adventures, but they both loved the peace and serenity of their home where they lived happily in Sidney, for 26 years.
Louise was a spiritual life coach to many near and far. She was well known and loved for her generosity and kindness toward everyone. She was small but mighty and had an enormous capacity to love. She was a woman of many talents, an herbalist, a gardener, and seamstress. She loved spending time with her family, teaching her children and grandchildren to cook and preserve food, crochet, paint, and above all else, to love and accept others with open arms. Louise was a kind soul and had a great sense of humor. She had an amazing gift and used it to help many find courage and self-love. She was our earth angel.
She was predeceased by her parents Albert P. Allarie and Rita M. Allarie.
She is survived by her husband, Bruce Staples; son Jason Reynolds and his wife Kelly, of Vienna; daughters Sarah Merrow, of Sidney, Christina Carter and her husband Jeremy, of Winthrop, Sherie Knowlan and her husband Troy, of Winthrop; stepdaughter Lacey Studholme and her husband Shawn, of South China; and stepson Nick Staples and his fiancée Megan, of Lewiston; 12 grandchildren, Kahleb, Dakota, Cheyenne, Zachary, Jacob, Aiden, Jason Jr., Gabriel, Madison, Owen, Sophia, Dayton; and one great-grandchild Lila; two sisters, Lucille Gosselin and her husband Paul, of Pittsfield, Massachusetts, Suzanne Dowling and her husband Steve, of Augusta; and several nieces and nephews.
Family and friends are invited to join on Saturday, November 19, from noon – 3 p.m., at Le Club Calumet, 334 W. River Road, Augusta, Maine 04334, to share memories and celebrate Louise's life. She loved her beautiful scarves, if so inclined, please join in wearing a scarf to remind everyone of the beauty she saw in all.
Arrangements are in the care of Plummer Funeral Home, 16 Pleasant St., Augusta, Maine, 04330.
Condolences stories and photos may be shared by visiting http://www.plummerfh.com.
LINDA BRESLIN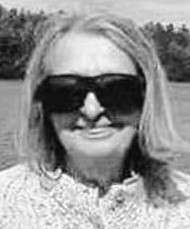 WINSLOW – Linda Breslin, 80, died Thursday, November 3, 2022. She was born on April 26, 1942, in Steubenville, Ohio, to Helen Lang and Charles Barr.
Her mother and father met while Charles was stationed in Brooklyn with the U.S. Army. They moved shortly after to Ohio where Linda was born. Her sister Gail was born after that in Brooklyn, New York. Charles and Helen were divorced and Helen moved back to New York. Helen remarried William O'Sullivan.
Linda graduated from New Dorp High School and went to Hunter College from which she graduated with a BA in political science. Linda subsequently obtained a master's degree from Fordham University. After working as a social worker for several years she left the field to study painting full-time at the Brooklyn Museum Art School and studied with Reuben Tam.
Linda was persuaded to return to social work and subsequently began a career in mental health administration. She served as an associate commissioner for the New York Department of Mental Health before moving to Maine to become superintendent of Augusta Mental Health. James and Linda had vacationed for several years prior to this at their camp in Liberty. James and Linda had one son, JB, who died from a seizure at age 30. Linda left AMHI and became director of Glenridge Nursing Home, in Augusta, and eventually retired.
Mrs. Breslin also served as president of the Liberty Lakes Lake Association for 20 years from which she recently retired. She had a deep interest in ecology and lake preservation. Her hobbies were reading and working with stained glass. She loved dogs, especially her Standard Poodle, Annie.
Linda is survived by her husband James; her sister Gail Judson and her husband Roger; two nephews Jon and Chris; and a great-nephew, JJ.
She elected to be cremated with no funeral but a memorial service will be planned in the spring.
Memories and condolences may be shared with the family at directcremationofmaine.com
In lieu of flowers, Linda would have wanted donations to be sent her memory to Goodwill Industries of New England at https://goodwillnne.org/donate/.
DENISE D. BOURQUE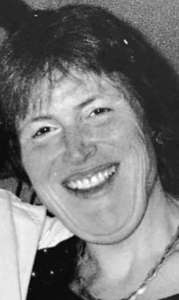 WATERVILLE – Denise (Davis) Bourque, 65, of Waterville, passed away peacefully on Friday, November 4, 2022, at her home, in Waterville, following a brief, but valiant battle with cancer.
Denise was born in Millinocket on April 26, 1957, the daughter of Chester H. and Jeannette (Forand) Davis. Denise attended schools in Old Town and graduated from Old Town High School in 1975. Denise attended Beal College, in Bangor, and graduated in 1978 with an associate's degree in business management.
Denise spent most of her career working in retail and retired from Hallmark as supervisor in 2019. She spent her spare time working on various crafts like crocheting, cross stitch and plastic canvas. She also loved researching her family's genealogy and traced her family's ancestry all the way back to the Mayflower.
Denise is survived by her husband of 14 years, Fern; stepchildren, William Bourque and his wife Rhonda, Lynn Berry and her husband Mitchell; brothers Chester Davis, and Jeffrey Davis and his wife Karen; brothers-in-law Stephen Bourque and his wife Lois, and Terry Anthony; nieces Natasha, Rose, Frannie and Celeste; and many great- nieces, great-nephews, and cousins.
She was predeceased by her parents.
Memories and condolences may be shared with the family at directcremationofmaine.com.
A committal service will be held at Morses Corner Cemetery in Corinna on Saturday, November 12, at 11 a.m.
In lieu of flowers, donations may be made to the Humane Society Waterville Area, at http://www.hswa.org.
TAMMIE V. STROUT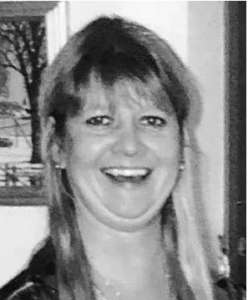 WINDSOR – Tammie V. Strout, 58, of Windsor, died peacefully at her home Saturday November 5, 2022. She was born March 11, 1964, in Alma, Georgia, the daughter of Claude Earl Smith Jr. and Martha Brann.
At age 9, Tammie and her family moved to Chelsea, where she would go on to meet her future husband and have two children, Brett and Natasha.
Tammie had a passion for life. She loved scrapbooking, knitting and sewing. She also had a love for the outdoors, flowers and long walks. She loved to make people laugh and was always the center of attention with her jokes, contagious laugh and smile.
Tammie had a heart of gold and will be missed by many.
She was pre deceased by her father Claude Earl Smith Jr.
Tammie is survived by her mother Martha Brann; her son Brett Strout and daughter-in- law Tamra Strout; daughter Natasha Strout; granddaughters Briana and Makenzi Strout and Alisha Wilson; her brothers Earl Smith and Jerold Smith; nephew Jared Smith; and niece Jessica Smith.
Celebration of life will be held at a later date.
VIVIAN F. BROCHU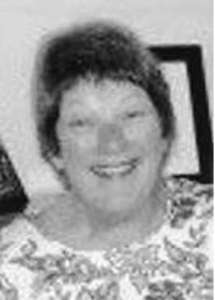 WINSLOW – Vivian F. Brochu, 77, of Winslow, formerly of Bingham, passed away peacefully on Sunday, November 6, 2022, at Eastern Maine Medical Center, in Bangor, following a brief illness.
Vivian was born in Passaic, New Jersey, on April 20, 1945, the oldest daughter of Weldon and Edith Caldwell. She graduated from Madison Memorial High School with the class of 1963, and attended Una's Academy where she received her cosmetology degree. She owned and operated Vivian Hair Fashions from her home for 50 years, retiring in 2014. Vivian married George Brochu on April 27, 1968, and they were married for 53 wonderful years. Following George's passing, she relocated to Winslow to be closer to her daughters.
Vivian enjoyed spending her summers with her beloved husband George at their camp on Embden Pond where they would enjoy boating, fishing, campfires, playing cards and listening to country music. She loved to watch the races on TV and visiting with friends and family. She was an avid viewer of the Hallmark Channel especially during the holiday season. Christmas was her favorite time of year. Vivian loved to decorate her home for Christmas with her vast collection of Christmas Carolers and her beautiful Christmas village. She also loved to read in her spare time and had several favorite authors.
She was predeceased by her parents, as well as her husband George, who passed on March 21, 2021.
Vivian is survived by her daughters, Tonya Smith and her husband Rick, of Winslow, and Donna Lewis and her husband Chad, of Fairfield; five grandchildren, Kristopher Smith and his wife Jillian, Kaitlyn Smith, Trevor Lewis, Tyler Lewis, and Alexis Lewis; her sister Joyce Gagne and her husband Robert, of Florida. Her brothers-in-law Dick Brochu and his wife Patricia, of Montana, and John Brochu and his partner Judy Daviau, of Florida; her aunts, Esther Bell, of Delaware, and Barbara Vivian, of Greene; as well as several cousins, nieces, and nephews.
A graveside service will be held in Robinson Memorial Cemetery, in Moscow, on Saturday, November 19, 2022, at 11 a.m. Family and friends are invited to join at St. Peter's Catholic Church for light refreshments immediately following her service.
Arrangements are under the care and direction of Giberson Funeral Home and Cremation Services.
To leave a condolence for the family and to view the online obituary, please visit http://www.gibersonfuneralhome.com.
In lieu of flowers, donations in her memory may be made to St. Peter's Food Pantry, c/o Alieta Belanger, P.O. Box 391, Bingham ME 04901.
DANIEL GORGONE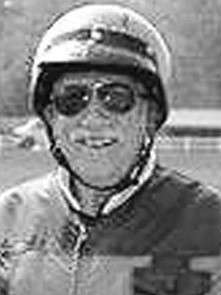 WINDSOR – Daniel Gorgone, 91, passed away on Monday, November 7, 2022, at MaineGeneral Medical Center, in Augusta, following a brief illness. He was born in Queens, New York, on June 19, 1931, to Juiseppe and Sambastiana Gorgone.
He was raised in New York with his seven brothers and sisters. After graduating high school, he enlisted in the U.S. Air Force, which brought him to Maine, where he met his soon-to-be wife, Mary Shinay, in 1951. They raised their family and eventually built their dream home in Windsor.
Dan worked as a mechanic while serving in the Air Force, then went on to be employed at Togus VA hospital, in
Augusta, for over 20 years, before retiring. Throughout his life, he participated in harness racing. He owned, trained, and drove horses in the sport for over 50 years; he loved his horses, especially Homeboy Van, and valued the lifelong friendships he developed because of the sport.
When he wasn't at the track, there was no telling where he could be. Dan loved to live life and experience everything it had to offer. Whether it was searching for an authentic Italian restaurant, attending a seasonal festival, or just exploring. He always looked forward to breakfast with his granddaughter Corey and outings with his grandson Garret joining in on his plans. Dan always loved when his family and friends were all together, whether for a holiday or the decades spent together at the Windsor fair.
After losing his wife, Mary, he was fortunate to meet and spend 22 years with his companion Anita Reynolds. Regardless of what life gave him, he took every day as a gift and every hardship as a challenge to overcome.
Dan was pre-deceased by his parents, five brothers and sisters, and two grandchildren.
Dan is survived by his his daughters Ann Marie Ulrich, of Wiscasset, Bette Barajas, of Windsor; five grandchildren; nine great-grandchildren; brother Salvatore Gorgone; sister Theresa Reimer; and several nieces and nephews.
A Mass of Christian Burial was celebrated on Tuesday, November 15, at St. Denis Catholic Church, 298 Grand Army Road, Whitefield. Burial will be in the spring in Rest Haven Cemetery, Windsor Road, Windsor.
Condolences, stories, and photos may be shared at http://www.plummerfh.com.
GUY J. BROCHU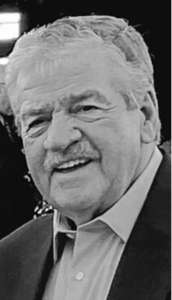 WINDSOR – Guy J. Brochu, 82, of Brochu Lane, died Friday, November 11, 2022, following a brief illness. He was born in Thet­ford Mines, Province of Québec, Canada, on April 3, 1940, the son of Romeo and Leah Brochu.
Guy was self-employed as the owner of Brochu Foundations for many years before starting Techno Metal Post. After retiring from Techno Metal Post, he always made time for hunting and fishing, it was his idea of the perfect retirement. When he wasn't fishing, you would find him working in his garage to repair and repurpose anything with a motor. Guy was always lending a helping hand to his children and grandchildren, as his way of taking care of them in any way he could. He was also a member of the Maine Harness Horseman Association and enjoyed horse racing for many years with his wife Louiselle. Guy was a devout member of St. Michael Parish at St. Augustine Catholic Church.
Guy was pre-deceased by his wife Louiselle Brochu, and his brother Claude Brochu.
He is survived by his only daughter, Linda N. Pepin and her husband Jerry, of Windsor; two sons, Michael J. Brochu and his wife Wendy, of Manchester, and Gocelyn (Joey) Brochu and his significant other, Laurie Tondreau, of Augusta. Although Guy had two sons, Jerry is thought of as a third son; grandchildren, Chelsea Moore and her husband Shawn Moore, of Clayton, North Carolina, Lucas Brochu and his wife Ashley, of Sidney, Lyndsey Lee and her husband Dalton, of Windsor, Cameron Brochu and his significant other, Courtney King, of Oakland; great-grandchildren, Louiselle (LJ) Marshall, Landon Marshall and Joey Brochu; his sister, Yolande Brochu (Mike Roy), of Ste. Valerien Québec, Canada; his brothers, Jean Denis Brochu (Georgette) Augusta, Robert Brochu (Marielle ), René Brochu (Joanne), all of Beloeil, Québec, Canada, Gatean Brochu (Marie), of Sherbrooke, Québec, Canada, and Aurelle Poulin (Denise-deceased), of Yalesville, Connecticut; nieces and nephews.
Visiting hours will be held 8:30 to 10:30 a.m., on Saturday, November 19, at Plummer Funeral Home, 16 Pleasant Street, Augusta.
A Mass of Christian Burial will follow at 11 a.m., at St. Augustine Catholic Church, 75 Northern Ave., Augusta, followed by a gathering at the Manchester Lions Club. Following cremation, a private burial will be held at Holy Family Cemetery, Augusta. Condolences, photos and memories may be shared at http://www.plummerfh.com.
OTHERS DEPARTED
LISA M. GAGNE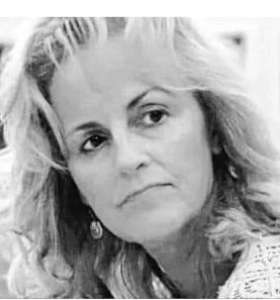 BRUNSWICK – Lisa Marie Gagne, 61, of Brunswick formerly of Oakland, died on Thurs­day, November 3, 2022, following an almost three-year courageous battle with cancer. Lisa was born in Waterville on March 25, 1961, to Normand and Jeannine Bard, of Winslow. Lisa, along with her siblings, Peter Bard, Linda Bourque and Andrew Bard grew up and attended Winslow public school.
Lisa was a Junior in High School when she met her true love Randall Lee Gagne after talking on a CB radio. Upon graduation from Winslow High School, Lisa moved to Huntsville, Alabama, for six months to attend cosmetology school studying under the prestigious instructor, Ann Bray.
Lisa is survived by her husband of 41 years, Randall Gagne, of Brunswick; her son Eric Gagne, his wife Laura and their son Aidan, of Wellesley, Massachusetts; her daughter Ashley Obptande, her husband Jeremy and their sons, Bryce and Burke, of Brunswick; her father and mother, Normand and Jeannine Bard, of Winslow; her brother Peter Bard, his wife Joanne, of Milford, Massachusetts; her sister Linda Bourque, her husband George, of Burnham; her brother, Andrew Bard, of Winslow.
She was predeceased by her twin brother and sister Michael and Michelle Bard, her maternal grandparents Vital and Ernestine Albert, her paternal grandparents Henry and Modeste Bard as well as several aunts and uncles.
A Mass of Christian Burial will be celebrated on Friday, November 18, at 10 a.m., at Notre Dame Catholic Church, 116 Silver Street, Waterville. Interment will follow at St. Francis Catholic Cemetery, Waterville. An online guestbook may be signed, condolences and memories shared at http://www.gallantfh.com.
In lieu of flowers, donations can be made to the National Ovarian Cancer Coalition (www.give.ovarian.org) or to your local animal shelter in Lisa's name.
DEATH NOTICES
WENDY A. PERKINS
JEFFERSON – Wendy A. Perkins passed away Sunday, November 13, 2022, at her home, in Jefferson. Visiting hours will be held on Friday, November 18, 2022, from 5 – 7 p.m., at Hall's of Waldoboro, 949 Main Street, in Waldoboro.
A graveside service will be held on Saturday, November 19, at 1 p.m., at the West Washington Cemetery, Highway 206, in Washington. Hall's of Waldoboro has care of the arrangements.
Responsible journalism is hard work!
It is also expensive!
If you enjoy reading The Town Line and the good news we bring you each week, would you consider a donation to help us continue the work we're doing?
The Town Line is a 501(c)(3) nonprofit private foundation, and all donations are tax deductible under the Internal Revenue Service code.
To help, please visit our online
donation page
or mail a check payable to
The Town Line, PO Box 89, South China, ME 04358
. Your contribution is appreciated!
https://townline.org/wp-content/uploads/2016/06/TownLineBanner.jpg
0
0
Website Editor
https://townline.org/wp-content/uploads/2016/06/TownLineBanner.jpg
Website Editor
2022-11-16 13:57:25
2022-11-16 14:01:52
OBITUARIES for Thursday, November 17, 2022