CAROL A. MANSON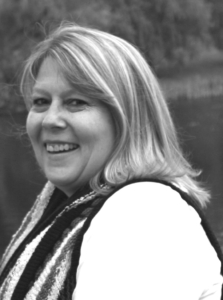 OAKLAND – Carol Ann (Dudley) Manson, 54, passed away peacefully on Tuesday, October 27, 2020, at MaineGeneral Medical Center, in Augusta. She was born May 21, 1966, in Fort Lauderdale, Florida, the daughter of Larry Winston and Shirley Marie (Brasil) Dudley.
She attended Waterville Adult Education and graduated in 1994. On June 20, 1987, she married Clifton Manson, at the Winslow Congregational Church.
Carol had a strong love for her family. She loved gathering her boys together and their friends, so much so that many of them lived with her a time or two. She cherished her time with her grandsons, she was very proud of them.
Carol held various jobs in her lifetime, her most treasured job was being a mother and Mimi, she waitressed, she drove school bus for the Waterville school district for many years and also worked in the healthcare field doing home health.
Carol is survived by her husband of 26 years, Clifton Manson, of Oakland; three sons, Larry Dudley, of Crystal Beach, Florida, Chad Manson and wife Casandra, of Fairfield, Michael Manson and partner Kristin Gauthier, of Leadville, Colorado; brother Ronnie Dudley and fiancée Norma Allen; sister, Tammy Loder and husband Jeramy, of Clinton; two grandsons, Logan and Austin Manson, both of Fairfield; as well as many aunts, uncles, cousins, nieces, and nephews.
She held a special place in her heart for Shanon Gilley, Nate Bellavance and her sister-in- law Brenda Dudley as well as many wonderful friends near and far.
A Celebration of Life was held on October 31, 2020, at the United Steelworkers Union Hall, 577 Benton Ave, Winslow, Me.
In lieu of flowers, friends wishing may make donations in Carol's memory to the American Cancer Society.
Arrangements under the direction and care of Dan & Scott's Cremation & Funeral Service, 445 Waterville Road, Skowhegan ME 04976.
YVETTE G. MICHAUD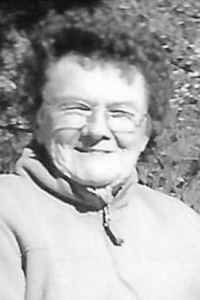 WINSLOW – Yvette (Goulette) Michaud, 97, of Winslow, passed away on Sunday, November 1, 2020. She was born in Waterville, and was the oldest of four siblings.
During her lifetime she worked for Hathaway Shirt Co., , Cottle's Supermarket, and Shop and Save, all inWaterville. Her hobbies included bowling, bingo and various arts and crafts. A few of her favorite things to do was going to the coast for lobster at Young's Lobster Pound and spending time with family.
She was a wonderful woman whose love, feistiness and persistence allowed her to live a long and fulfilling life. She will be remembered as a woman who loved to go-go-go until she could go no more. It was this energy that kept her going for 97 years until she finally tired and could go no more.
She will be missed dearly but never forgotten as she was an inspiration to her family and friends!
Yvette was predeceased by her husband, Bernard, daughter, Elaine (Belcher), son, Russell and brother, James.
She is survived by her son, Edward; grandchildren, Michael Belcher, John (Teresa) Michaud, Laura (James) Landauer and Carrie (John) Parker; including 11 great-grandchildren plus two great-great-grandchildren; brother, Leo (Gerry); sister Jeanette (Robert) Bolduc; and sister-in-law, Betty (James); 13 nieces and nephews.
Due to Covid-19, the services will be private.
Arrangements are under the direction and care of Gallant Funeral Home, 10 Elm Street, Waterville.
An online guestbook may be signed, condolences and memories shared at http://www.gallantfh.com.
In lieu of flowers, contributions in her memory can be made to the Humane Society Waterville Area, 100 Webb Rd., Waterville, ME 04901.
MARGARET V. WICKES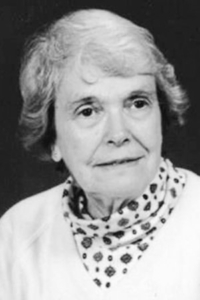 WATERVILLE – Margaret Virginia Wickes, 97, of Waterville, passed away peacefully on Tuesday, November 3, 2020, following a brief illness. Margaret was born in Tung Hsien, China, in 1923. Her parents, Fanny R. Sweeny and Dr. Dean R. Wickes, were Congregational missionaries.
She attended North China American School through the sixth grade, returning by steamship to the United States in 1935 and attending public schools in Washington D.C., and Maryland.
She attended Swarthmore College and later Syracuse University where she earned a doctorate in anthropology. She held part-time teaching appointments at Syracuse University, in Syracuse, New York, Utica College, in Untica, New York, University of Maine at Augusta, and Colby College, in Waterville, and was secretary of the Museum of Art at Colby College for 18 years, retiring in 1991.
Margaret served as Colby's representative to the American Association of University Women. She participated for many years in Hospice Volunteers of Waterville Area and in 1994 she was chosen their volunteer of the year. She served on the Board of Trustees of the Universalist-Unitarian Church, of Waterville, including terms as secretary and president. She was active in the church choir, the Women's Alliance, and the Evening Sandwich Program. Even during her final illness, she attended Zoom meetings of the church's Women's Group.
Margaret published poetry, short stories, and articles about local artists. She also wrote several novels depicting a young American girl's early life in China and adjustment to life in the United States. Her hobbies included throwing pottery, sculpting, knitting, and designing-sewing Chinese motif jackets and one-of-a-kind teddy bears. She belonged to a mahjong group, a writer's group, and a spirituality discussion group. Her cat, Chessie, lived with her for 25 years.
She is survived by her three children, Peter Gibbons, his wife Patricia, of Kennewick, Washington, Alan Gibbons, his wife Katherine, of Delray Beach, Florida, Stephanie McMahan, her husband Richard of Barre, Vermont; eight grandchildren, Julie Cramer, of Tacoma, Washington, Becky Watson, of Redmond, Washington, James Gibbons, of Kent, Washington, Marie Johansing, of Kennewick, Washington, Benjamin Gibbons, of Boise, Idaho, Matthew Gibbons, of Madbury, New Hampshire, Adam Gibbons of Dover, New Hampshire, Michael McMahan, of Waldwick, New Jersey; and 15 great-grandchildren.
She was preceded in death by her sisters, Alice Barclay, of Washington, D.C., and Eleanor Waldrop, of Silver Spring, Maryland.
An online memorial service will be held on Dec. 5, 2020, at 2 p.m.; details are available at https://uucwaterville.com.
Memorial donations can be made to the Universalist-Unitarian Church of Waterville, P.O. Box 435, Waterville, ME 04903-0435 or to HospiceVolunteers of Waterville Area, 304 Main St., Waterville, ME 04901.
ANN M. DeROSIA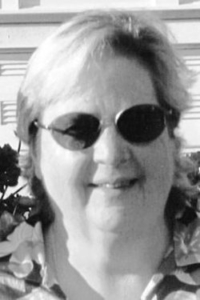 WATERVILLE – Ann Margaret (Woodard) DeRosia, 68, died peacefully Wednesday, November 4, 2020, at Oak Grove Center, Waterville, following an extensive illness. She was born August 9, 1952, to Russell and Suzanne (Landry) Woodard, in West Stewardstown, New Hampshire.
She grew up in Piermont, New Hampshire.
Ann graduated from Bradford Academy in 1970 and went on to get her associate degree in accounting from Hesser College, in Manchester, New Hampshire. She held various jobs before working for Richard L. Hodges, Inc., in Unity, for over 25 years, and then most recently at Sibley Transportation, in Bangor.
Ann had many interests and hobbies. She was passionate about animals and held her fur babies very close to her heart. She loved to travel, and especially loved planning trips to Disney World to go on with her family and friends. She also loved to quilt and enjoyed her time with her quilting friends at "Scrapbaggers," a quilting group based in Unity.
She was predeceased by her father, Russell Woodard.
She is survived by her mother, Suzanne (Landry) Woodard, of Piermont, New Hampshire; and her daughters, Carrie Corbeau, of Troy, and Tammy Guertin, of Fairfield; her brother, Michael Woodard, and sisters, Rosemarie (Woodard) Knapp, Frances Woodard, and Pauline (Woodard) Hill.
Due to the Covid pandemic, a gathering of family and friends will be held in the spring of 2021. Date and location will be announced at a later time.
Memories and condolences may be shared with the family online at directcreamtionofmaine.com.
The family asks that in lieu of cards and/or flowers, please make in donation in her name to the Waterville Area Humane Society, Waterville, Maine.
PETER J. LEACH II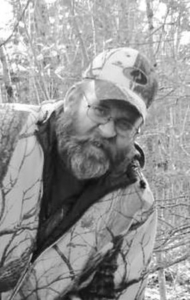 VASSALBORO – Peter J. Leach II, 51, of Vassalboro, died Thursday, November 5, 2020, at Central Maine Medical Center, in Lewiston, from a heart attack. Peter was born on April 26, 1969, to Peter Leach Sr. and (stepmom) Marianne Leach, of Maryland; Mary and (stepdad) Edwin Emerson, of Augusta.
Peter attended school in Chelsea and Augusta. Peter enjoyed hunting and fishing, camping, woodworking, and spending time with his family and friends. Peter knew everybody no matter where he went. He would give the shirt off his back just to help someone.
Peter worked at Paul's Pick-A-Part, in Chelsea. In the '80s he also worked at Mason's Choice, in Farmingdale, Hunt's Lumber, in Jefferson, Sather's Auto Salvage in the late '80s and Bell's Auto Salvage and Corbin's Auto Salvage. Peter also worked in the woods with his father in-law for Rideout's Logging.
He also would travel doing car crushing with his brother-in-law, Bill Rideout. Peter was a Jack-Of-All-Trades.
He was predeceased by his mother and stepdad; grandparents, Margaret and John Short, Richard Leach Sr., Alice Kinney, a niece, Ashley Rideout and brother in-law Alex Cummings and Grandson Baby Jr.
He is survived by his wife, Joanne Leach of 30 plus years; father Peter Leach Sr. and stepmom, Marianne, of Maryland; special mother; and father-in-law, Ralph and Karolyn Rideout, of Windsor; his daughter Kassandra and spouse James Carter, of Vassalboro, Peter Leach III and spouse Cassandra, of Vassalboro, John Leach and friend Roseleigh Wall, of Gardiner; eight granddaughters, Laylah Leach, Samantha Carter, Brooklyn Leach, Isabella Carter, Abbygail Carter, Lilyana Leach, Ashlynn Carter, Paisley Leach; one grandson, Brently Leach; his stepsisters, Theresa Short, of Waterville, Carrie Barben, of Pennsylvania, Michael Leach, of Maryland, Eddie Emerson, of New York, Patrick Emerson,k of Connecticut; cousin, Bruce Short Jr., of Vienna.
Peter requested no services. Cremation services done by Funeral Alternatives of Augusta.
Celebration of Life was held at the Gardiner Lions Club, in Gardiner, on Sunday, November 15,
In lieu of flowers donations can be made to his spouse.
BYRON L. WRIGLEY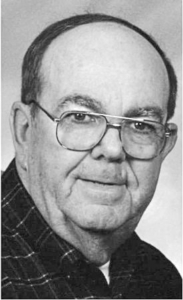 OAKLAND – Byron L. Wrigley Sr. 81, passed away on Thursday, November 5, 2020, following a long illness. Byron was born on April 29, 1939, to the late Karl Wrigley and Erma (Rowe) Wrigley and was a lifelong resident of Oakland.
He graduated from Williams High School and married his high school sweetheart, Kathleen (Cunningham) Wrigley in 1958.
Byron loved anything to do with cars and trucks and worked for well over 50 years as a mechanic. He had a long career with Central Maine Power Co. and started an auto salvage and wrecker business with his sons called BL Wrigley and Sons. He also owned and operated the Oakland Sunoco station during that time.
In 1986, Byron started driving a school bus for the Messalonskee School District and eventually became their lead mechanic. Health issues forced him into retirement, but Byron loved working, so when he recovered, he became a crane operator for his son, Byron Jr.'s business, Central Maine Crane. After a couple of years, he retired again but he soon found that retirement was not for him and he became a truck driver for Hammond Lumber, a job he truly enjoyed.
Byron proudly served on the Oakland Town Council for 16 years. He loved his time of service to his beloved hometown. He was also a founding board member and elder of Kingdom Life Church, in Oakland. He was known and loved by many in the community who knew him as their auto mechanic or their school bus driver, their town councilor or simply as "Grampy."
Byron loved God, his family, car racing, and the Red Sox. Byron and his wife Kay were blessed with five children, 19 grandchildren and 17 great-grandchildren.
He is survived by his wife, Kathleen; his daughters, Kimberly Dickson (Jim), Kathryn White (Dan); sons, Byron Jr. (Helen), Karl (Lisa), Jeffery; cousin, Dana Wrigley; brothers and sisters-in-law, cousins, and many nieces and nephews.
Byron is preceded in death by his parents, his brother, Gerald (Jake) Wrigley, and sister, Rowena Bolduc.
Due to Covid-19 restrictions, there will be a celebration of life at a later time, to be determined.
Memories and condolences may be shared at http://www.directcremationofmaine.com.
WAYNE GRENIER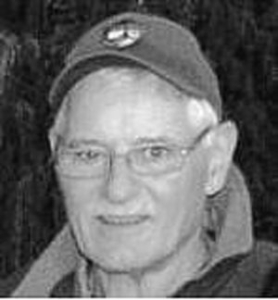 CLINTON – Wayne Grenier passed away unexpectedly on Wednesday, November 5, 2020, while enjoying one of his favorite pastimes of deer hunting in the Maine woods. Wayne was born in 1947, in Winslow, to parents Leo and Marie Rose Grenier.
Wayne was a beloved husband, father, grandfather and friend to so many who was always quick with a smile or joke to brighten your day. He stayed active and busy until the end and touched so many lives along the way.
He graduated from Winslow High School and then started working as a meat cutter at Cottle's Supermarket, in Waterville. After that he worked for years at Scott Paper Co., in Winslow, and Mobile, Alabama, before returning to Maine to work as a driver for Downeast Energy. Wayne was a proud member of the National Guard for over 20 years and a longtime member of the Clinton Lions Club. Retired life didn't suit him and he continued to work part-time as a driver for KVCAP and most recently working with family to reopen Bolley's Hot Dogs, in Waterville.
He had many favorite activities, but was happiest enjoying the outdoors while hunting, fishing and camping. He loved his grandchildren and was like a big kid when playing with them and was their biggest fan at all of their games and activities.
Wayne is survived by his wife, Paula; daughter, Stacie and her husband Jeff, of Falmouth; stepdaughter Kathie Dunphy and her husband Gabe, of Shawmut; stepdaughter Erin and her husband Tom, of Canton; grandchildren, Lucas, Victoria, Gabryen, Leaona, Emma, Lucien, Thea, Charlotte and Chase; and great-grandsons, Wyatt and Bryce; sister, Linda and her husband Dana, of Benton; niece Kim Watson and her husband Mark, of Winslow, with their daughters, Tashia and her partner Nick, and Taylor and her husband Jordan; and niece, Kara Damon and her children, Chase, Madison and Carson, of South Portland.
Following the guidelines set forth by the State of Maine and the CDC, services will be held privately. A small group of immediate family will gather to celebrate his life.
An online guestbook may be signed, and memories shared at http://www.familyfirstfuneralhomes.com
Arrangements are by Lawry Brothers Funeral & Cremation Care, 107 Main St., Fairfield.
In lieu of flowers, donations to the Clinton Lions club in his name would be greatly appreciated.
MILDRED R. GOOD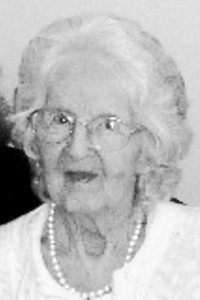 WATERVILLE – Mildred R. Good, affectionately known as "Millie," passed away peacefully at her daughter Donna's home on Saturday, November 7, 2020. Millie was born on April 23, 1920, in Limestone, to Manzer Sr. and Ellen Doody.
She attended schools in Limestone, married Clarence "Bun" Good, and they eventually settled in Fairfield. Millie worked in Waterville at DeOrsay's Drug Store and then Dunham's of Maine. She was Noble Grand and Past Noble Grand at Goodwill Rebekah Lodge #50, of Fairfield, where she had many lasting friendships including special friend Didi Barry. Hobbies included sewing, skiing, and exercising with a wonderful group known as The Golden Girls.
Millie was predeceased by her husband, Clarence; son, Gary F. Good; sister, Alice "Mae" Clifford and husband Kenneth, brother, Jim Doody, and brothers and their wives including Manzer Jr. (June) and Betty, McKinley (Mac) and Gracie, Ruel and Vellie, Perley and Hilda, and Arnold and former wife Judy Doody, and later companion Betty Crommett; also daughter-in-law, Rosemary Good, and brother-in-law, Lou Crenshaw.
Surviving are son, C. Edward "Bunky" Good; daughter, Donna M. Good Paradis and husband Brian; sister, Shirlie Crenshaw; sister-in-law Delores "Dee" Doody; and daughter-in-law, Margareth Good; grandchildren include Dawn Cook, Anne White and Tony, Erin Napela and Chris, Lucas Good and Lindsey, Mike Good and Terri, Andrew Good and Laura, Sally Neal and Barry, and Robbie Good and Jeannie; great-grandchildren include Trever Cook, CJ and Landon Napela, Malia, Emmerson, and Rowan White, Henry Good, Jimmy, Melissa, Allison, Gregory, Brian, Colleen, Bobby, Amanda, Heather, and Robyn Good; and great-great granddaughter, Ella Good; along with many nieces and nephews.
A Celebration of Life will be held in the springtime.
Condolences may be shared on the Morning Sentinel Obituary site or through Donna's Facebook page.
Arrangements were made under the care of Dan and Scott's Cremation, 445 Waterville Rd., Skowhegan.
KIMBERLY A. POTTLE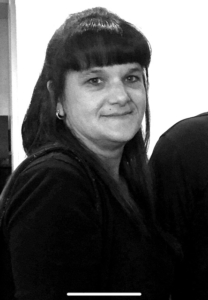 CHELSEA – Kimberly Anne Pottle, 54, passed away unexpectedly on Sunday, November 8, 2020, at her home, in Chelsea. Kim was born on December 3, 1965, in Waterville, daughter of Roland and Barbara Bouchard.
She attended Waterville schools and later graduated from Penobscot Job Corps Center, in Bangor.
She married Steven A. Pottle on August 1, 1998.
She enjoyed dancing in her younger days. One of her special joys was spending time with her grandson Ayden. She enjoyed long road trips on the motorcycle with her husband, Steve, and spending time with her children Danielle and Dylan, and other family members. Kim and Steve attended Seventh-day Advent church, in Augusta.
She worked as a CNA in a couple nursing homes in the area and later became a certified medical assistant, where she was last employed at Northern Light Inland Hospital, in Waterville.
She was predeceased by her mother, Barbara Bouchard and father in-law William Glidden.
She is survived by her husband Steve; daughter Danielle Bishop, of Chelsea; son, Dylan Pottle, of Waterville; grandson Ayden Landry, of Waterville; father Roland Bouchard, of Waterville; brothers, Darren Bouchard, of Waterville, Shane Bouchard and wife Amy, of Virginia Beach, Virginia; sisters, Michele Sucy and husband Scott, of Oakland, and Johna Goodale, of Skowhegan; mother-in-law Lily Glidden, of Waterville; father in-law Lawrence Pottle and wife Audrey, of Benton; sister in-law Laurie Bourgoin and husband Eric, of Waterville; brothers-in-law Wayne Harmon and wife Nicole, of Winslow, Lewis Howard and wife Noreen, of Fairfield; several aunts and uncles, many nieces, nephews, and cousins.
Service and burial will be held at a later date.
Arrangements by Staples Funeral Home and Cremation Care, 53 Brunswick Avenue, Gardiner, Maine.
Condolences, memories, and photos may be shared on the obituary page of the Staples Funeral Home website: http://www.familyfirstfuneralhomes.com.
THOMAS E. WEIBLEN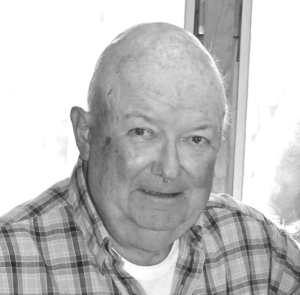 WINDSOR – Thomas Erwin Weiblen, 78, died peacefully Monday, November 9, 2020, at his home, following a long illness. He was born in North Whitefield on April 11, 1942, a son of the late Erwin C. and Ellen A. (Smith) Weiblen.
Tom attended the Coopers Mills Grammar School and was a graduate of Cony High School, in Augusta, class of 1960, where he was the recipient of the Ira Gilman Award for Excellence in Industrial Arts. He went on to graduate from the Massachusetts Trade Shop School in 1962.
After graduation he started a career which spanned 44 years. His first two years were at Hamilton Standard, a division of United Aircraft, working in the Experimental Jet Engine Fuel Controls Section. He returned to Maine in 1965 to work at Bath Iron Works as a master machinist and a member of the International Association of Aerospace Workers. In 1973 he left Bath Iron Works for a job at Bridge Construction Company, in Windsor. In 1983 he returned to Bath Iron Works where he remained until his retirement in 2006. At each place he worked he was recognized not only as an outstanding machinist but also a problem solver.
In 1964 Tom joined the Maine National Guard and was on active duty from February through August 1964, where he was known as an expert marksman. He left the Guard in 1973.
He was a member of the American Legion, the Whitefield Lions Club, The General Society of Mayflower Descendants, and Windsor snowmobile and four wheeler clubs.
Tom loved the outdoors, even as a child. He spent many hours hunting, fishing, snowmobiling, jet skiing and four wheeling on his property and throughout Maine. After retirement he spent a lot of time taking care of his land using all of his John Deere equipment as well as a Farmall Cub tractor which his family had purchased in 1952.
His favorite holiday was the Fourth of July where you could find him celebrating with family and friends, steaming lobsters, and firing his replica U.S.S Constitution cannon that he made by himself.
He was always very generous and usually had a smile on his face, even when challenged with much adversity. He was always willing to lend a hand to a friend in need or come up with an idea to solve a problem. He was as tough as nails and complained little. He was a man of his word and kept his promises.
Many things brought him joy. Most of all he had a love for life, loved his family and especially enjoyed spending time with his grandchildren who thought the world of him.
Tom was predeceased by his twin sister, Nancy Ellen Zoltewicz.
He is survived by his wife of 52 years, Mary E. (Paul) Weiblen, of Windsor; his son, Shawn A. Weiblen and his daughter-in-law Michelle D. (Drouin) Weiblen and his grandchildren Monica R., Julia P., and Thomas W., of Durham; his brother William A. Weiblen, of Avon, Connecticut; and nieces and nephews Stephanie Zoltewicz, Frederick Zoltewicz, Benjamin Zoltewicz, Craig Zoltewicz, Ann Kandalen and Elizabeth Weiblen and her children Catriana and Jaelle.
There will be no public visiting hours or funeral service. Burial will be at a later date in 2021 at Rest Haven Cemetery, Rte. 32, Windsor.
The family requests in lieu of flowers that donations in Thomas' memory be made to: American Parkinson's Disease Association, PO Box 61420, Staten Island, NY, 10306.
Arrangements have been entrusted to Plummer Funeral Home, Windsor, Chapel, 983 Ridge Rd., Windsor, ME.
Condolences, stories and photos may be shared at www.plummerfh.com.
WENDY M. JOHNSON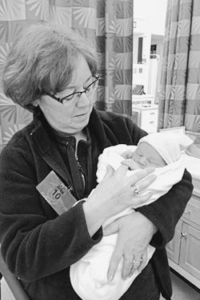 WINSLOW – Wendy Mae Johnson, 60, passed peacefully on Tuesday, November 10, 2020, in Winslow. Wendy was born on September 13, 1960, in Hartford, Connecticut, to her parents Judith Marden and Lawrence Johnson.
Wendy dedicated her career to the health of women through her work at Inland Women's Health Care, formerly Waterville OB/GYN. She was an avid reader and skillful knitter. Wendy loved the beach, practical jokes and classic rock played loudly, and loved her family and friends most of all.
In addition to her parents, she was predeceased by many loved ones, including her beloved cousin and good friend Karen Mitchell.
Wendy is survived by her son Eric Nelson, of Fairfield; daughter Sarah Perkins and her husband Benjamin; of Mt Juliet, Tennessee; grandsons Asher and Beckett Perkins; sister Susan Weatherbee, of Wiscasset; brother Shawn Dyer and wife Mary, of Glenburn; nieces Laura Weatherbee, Maegan Nelson, Emily Weaver and nephews Jason Weatherbee, Cameron and Colby Dyer, Travis and Ryan Redman, Matthew, Andrew and Alex Nelson; former husband Michael Nelson; and many other relatives in Maine and Connecticut.
A memorial service and celebration of Wendy's life will be held at a later date at The Beach House, in Prospect Harbor, which was a very special place to her.
DAVID K. DIXON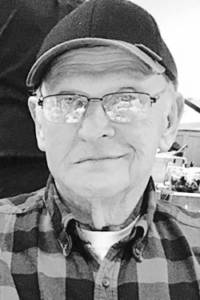 CLINTON – David Keith Dixon, 77, passed away on Tuesday, November 10, 2020, inside the home he built, in Clinton, following a long struggle with Alzheimer's Disease. He was born on April 5, 1943, to Lorimer Dixon and Mildred Nason as their sixth and final child.
When Dave was less than two years old, his father died. Nine years younger than his closest sibling, Dave was presented with and accepted responsibilities typically designated for those much older. He served in the U.S. Army from 1961 to 1964 where he trained and worked as a mechanic. He was stationed in Korea and Panama and would fondly recall details of his escapades long after memories started escaping him.
When Dave returned from the service, he was the envy of a small town when he courted and married Janet Dow. The couple married in 1965 and celebrated their 55th anniversary last month. Dave and Jan moved out of state early in their marriage and lived in Virginia and Florida before returning home. Dave, Jan, and their two eldest children moved into his childhood home with Mildred to care for her. In 1977 a fire claimed the long-time family home which resulted in Dave building their next home. Shortly thereafter, Dave and Jan spent multiple years of any free time they had building a log house nearby which became their family's home.
The independence developed early on through responsibility and hard work, served Dave well as he provided for his family, and worked endless hours to improve their lives. That same independence led Dave to pursue a career where he answered only to himself and those dependent on him. Dave pedaled auto parts all over Maine until buying the former Tiny Bill's building on Main St., in Clinton, and converting it in 1992 to DAC Distributors, an auto parts store, which now, with its second owner, is still open for business. Dave operated the business along with his eldest son Randall until 2009. Dave developed his venture into a successful business without doing it at anyone else's expense. He was honest and refused to profit more than he felt was fair. He gave his customers the benefit of the doubt and was always willing to allow his patrons credit.
Dave recognized what a gift his wife was to him and kissed her goodbye every time he left the house. Despite his fleeting memory he never forgot who she was. He was tenacious, loved a good adventure, dreamt of lakes he hadn't fished, enjoyed watching car racing, holidays, whoopie pies, bumper cars, watching the birds, and being in the woods. He had an incredible ability to tell stories that would often result in the listener being held hostage until he was done telling it. His favorite place was on the water with a fishing rod in hand and a trout on the hook. He was able to fulfill a dream when he and Jan built their camp on Moosehead Lake where his family would gather every Memorial Day and July 4th.
Dave worked hard until his mind and body failed him. He battled Alzheimer's Disease for the last decade and never conceded. He fished, cut, and delivered wood and helped out those he loved until the end. He recognized he wasn't as sharp as he'd once been throughout the majority of his struggle, but Dave's deterioration still exceeded most's baseline.
He is survived by his wife, Janet Dixon, and their four children, Randall (Kimberly), Michelle, Douglas, Chad (Tawnya); his six grandchildren, Eric (Danielle) Elizabeth, Katherine, Isaac, Evelyn, and Luke; his two great-grandchildren; his brother, Clifford Dixon, his sisters-in-law, Linda White and Stephanie Dow, as well as many nieces and nephews.
Arrangements are through Dan and Scott's Cremation.
For those wishing to make memorial contributions in his memory please consider the Alzheimer's Association or Maine Department of Inland Fisheries and Wildlife.
There will be a graveside service at Greenlawn Cemetery, in Clinton.
RUTH Y. VIENS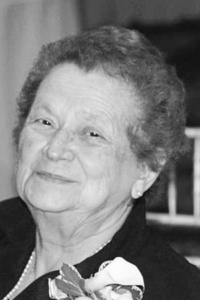 WATERVILLE – Ruth Yandow Viens, 94, a resident of Waterville, passed away Wednesday, November 11, 2020, at Woodlands Assisted Living, in Waterville. Ruth was born November 6, 1926, in Colchester, Vermont, the daughter of the late Harvey D. and Alma (Bonnette) Yandow.
Ruth received her degree as a U.S. Cadet Nurse, graduating from Fanny Allen Hospital, Class of 1948, in Colchester, Vermont.
Ruth married her childhood sweetheart, Paul K. Viens on June 27, 1950.
Ruth left her nursing career to create a loving home with Paul and eventually their children. They made their home in Burlington, Vermont, Gouverneur, New York, and moved to Waterville, in 1969. Together they raised their family and built a family business. Her greatest accomplishments have been in the lives of her family and friends. Her generous heart filled her home with love.
Ruth was an avid volunteer involving her children and their activities. She was a member of Waterville Inner Wheel, The Waterville Garden Club, and the Waterville Women's (Samaritan) Club. Ruth was a communicant at Corpus Christi Parish, taught CCD and served as a Eucharistic Minister at Sacred Heart Church, in Waterville.
Ruth followed her grandchildren in all their pursuits. She was always ready and waiting at her door to go to all school, scout and sporting events and to be called Grammy by all who knew her. Ruth leaves her children and grandchildren with the knowledge that they were truly loved and also how her strength of character, perseverance and deep faith sustained her during difficult times.
Paul predeceased her on September 3, 1982. Ruth was also predeceased by her two brothers and sisters-in-law, Donald R. Yandow, his wife, Lorraine and Kenneth B. Yandow, his wife, Florence, all of Burlington, Vermont; brother-in-law, Robert D. Viens, his wife, Cecile, of Glastonbury, Connecticut; sister-in-law, Eleanor V. Beauregard, Essex Junction, Vermont, and Joachim (Stanley) Viens, his wife, Ellen, of Fort Collins, Colorado.
She is survived by her three children, Kenneth P. (Margaret) Viens, of Waterville, Denise V. (Michael) McGuan, of Waterville, and Gerard A. (Linda) Viens, of Cincinnati, Ohio; six grandchildren, Nicholas A. (Lindsey) Viens, of Chapel Hill, North Carolina, Daniel P. (Laura Desrochers) Viens, of Jamaica Plain, Massachusetts, Pamela A. McGuan, of Oakland, Thomas M. (Cassandra) McGuan, of Lewiston, Matthew P. Viens, and Christopher A. Viens, both of Cincinnati, Ohio; seven great-grandchildren, Henry Viens, Elizabeth Viens and William Viens, of Chapel Hill, North Carolina, Juliet Viens and Simone Viens, of Jamaica Plain, Massachusetts, Gemma McGuan and Camden McGuan, of Lewiston; brother-in-law, Paul Beauregard, of Northfield, Vermont; and many nieces, nephews and their families.
Due to Covid-19, a Mass of Christian Burial will be celebrated privately for the family at Notre Dame Catholic Church.
Arrangements are under direction and care of Gallant Funeral Home in Waterville.
An online guestbook may be signed, condolences and memories shared at http://www.gallantfh.com.
In lieu of flowers, since all six of her grandchildren attended school there and it has long been a favorite charity of hers, donations may be made to Mount Merici Academy, Attn.: Nikki Brown, 18 Mount Merici Ave., Waterville, ME 04901.
PATRICIA P. THOMAS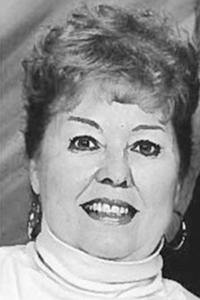 WATERVILLE – Patricia "Pat" Poulin Cothran Thomas, 94, passed away on Thursday, November 12, 2020. She was born August 12, 1926, to Romeo and Eva LaFlamme Poulin.
She attended Notre Dame Parochial School, in Waterville, through the eighth grade, and graduated from Waterville Senior High School, class of 1944. She fondly remembered being a cheerleader for the New England basketball champions. After high school, she worked in downtown Waterville, as a seamstress and bookkeeper for Emery Brown's and Stevens Men's Clothing Store. She and her husband also assisted Uncle Tommy at his popular Tony's Deli. Her favorite job came later, when she worked for Dunham's Clothing, on Main St., Waterville, in the catalog order department. There she was able to capitalize on her keen sense of style and fashion. One of her many talents!
She had an opportunity to travel throughout the Southeast, settling in Savannah, Georgia. During this period, she met and married Harold Cothran. She loved her life in the south. The entertaining, the clothes, decorating and the belle of the ball status. Her glory days. But she was destined to return to her hometown of Waterville, and reunite with the true love of her life, Bernard Thomas. They were married 47 years, until his passing in 2010. They raised their two girls at the Violette Avenue home. Pat was a fabulous cook, and had a real skill in preparing to cook different ethnic dishes ranging from Mexican to Lebanese. She had a beautiful smile and a lovely singing voice. She was fiercely protective of her family, and loved them intensely. She was an unconventional gal, a one of a kind and believed in "live and let live."
Her favorite pastime was any and all games of chance…bingo, poker, races, and slots. She and Bernard had many opportunities to visit Las Vegas, where she thoroughly enjoyed every minute.
Patricia and Bernard were lifelong members of St. Joseph Maronite Catholic Church, in Waterville.
Patricia was predeceased by her husband; her parents; her brothers, Frank and Darrell Poulin and sister, Lee Poulin Barnes, brothers and sisters-in-law, Shirley and Thomas Thomas, John and Marietta Thomas, Joseph Thomas, Louie Thomas, Ann Thomas, Julia Thomas, Nimni Thomas Noel and Charles Noel, Mary Thomas Smus and Joseph Smus, Frances Thomas Joseph and William Joseph; her nephew, Scott Thomas and her niece, Lisa Poulin Palmer.
She is survived by her daughters, Michelle Cothran and Nicole Thomas, of Waterville; her sisters-in-law, Barbara Poulin, of Winslow, and Nancy Poulin, of Greenfield, Massachusetts; her brother and sister in-law, Wayne and Charlotte Thomas, of Sarasota, Florida; and numerous nieces and nephews.
In following with the Maine CDC COVID-19 regulations, a private graveside service will be held at St. Francis Catholic Cemetery, in Waterville.
Arrangements under the direction and care of Gallant Funeral Home, Waterville.
An online guestbook may be signed, condolences and memories shared at http://www.gallantfh.com
In lieu of flowers, donations may be made to St. Joseph Maronia Catholic Church, 3 Appleton St., Waterville, ME 04901, or a charity of your choice.
LINDA T. COLLIER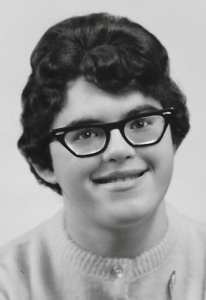 FAIRFIELD – Linda T. (Bourque) Collier, 73, passed away November 12, 2020, at MaineGeneral Medical Center, in Augusta. She was born July 26, 1947, in Waterville, the daughter of Albert and Irene (Cloutier) Bourque.
She graduated from Waterville High School in 1966 and was employed for many years as a laundry technician at MaineGeneral Medical Center, in Waterville. On June 29, 1972, she married Timothy Collier at the Methodist Church, in Oakland. Linda loved country music, knitting, crocheting, and taking long car rides.
Linda is survived by her sister, Joanne Ratte, of Vassalboro; nephew, Scott Bureau, of Fairfield; two nieces, Dee-Dee Bureau, of Fairfield, Heather Gerow, of Clinton; and many more nieces and nephews, too many to name.
She was predeceased by her husband, Timothy Collier; parents, Albert and Irene (Cloutier) Bourque; brother, George Bourque; and sister-in-law, Katherine Boucher.
A private celebration of life will be held at a later date at the convenience of the family.
In lieu of flowers, friends wishing may make donations to the American Diabetes Association, PO Box 7023, Merrifield, VA 22116-7023.
Arrangements under the direction and care of Dan & Scott's Cremation & Funeral Service, 445 Waterville Road, Skowhegan ME 04976.
Responsible journalism is hard work!
It is also expensive!
If you enjoy reading The Town Line and the good news we bring you each week, would you consider a donation to help us continue the work we're doing?
The Town Line is a 501(c)(3) nonprofit private foundation, and all donations are tax deductible under the Internal Revenue Service code.
To help, please visit our online
donation page
or mail a check payable to
The Town Line, PO Box 89, South China, ME 04358
. Your contribution is appreciated!
https://townline.org/wp-content/uploads/2019/07/Town-Line-Website-banner-v3-1030x206.jpg
0
0
Website Editor
https://townline.org/wp-content/uploads/2019/07/Town-Line-Website-banner-v3-1030x206.jpg
Website Editor
2020-11-18 13:17:32
2020-11-18 13:17:32
OBITUARIES for Thursday, November 19, 2020