OBITUARIES for Thursday, November 25, 2021
RUTH M. BUKER
OAKLAND – Ruth Marie (Lawrence) Buker, 95, of Oakland, passed away on Wednesday, October 20, 2021, following a lengthy battle with peripheral vascular disease. Ruth was born on July 28 1926, the daughter of Mabel (Crockett) and Earl Lawrence Sr.
When asked where she grew up, she would proudly say, "I was born and brought right up in Fairfield." She was one of 12 children and she cherished her relationships with all her siblings and their families. When she was 10 years old, Ruth contracted Polio and was completely paralyzed for some time. With therapy, she eventually regained the use of her legs and her right arm, but had only limited mobility in her left arm for the remainder of her life. This never stopped her from doing anything she wanted to do, though. She adapted to make things work for her, so much that most people didn't even know she ever had polio.
Ruth attended Fairfield schools and married her late husband, Harold Buker, also of Fairfield, on September 2, 1944. Although they were never able to have any biological children of their own, she would babysit many of her nieces and nephews throughout the years. She had a unique way with children and knew the art of reverse psychology before it was even a thing. Everyone loved "Aunt Ruthy".
She was like a mother to many, but especially to her great niece, Shannon, who she influenced and raised. From the time of her birth to the time of her death, Ruth nourished those around her with her unconditional love and music.
Music was a big part of her life, both while growing up and into her married life. She sang and played guitar alongside her husband throughout their almost 65 years of marriage. That was what she missed the most when Harold passed away ­– their beautiful music. They wrote many songs together and played in several bands that performed locally when they lived in Connecticut and Maine.
After the passing of her husband in 2009, she moved from Winslow to Oakland with her niece, Shannon, and family. She loved spending time with her grandchildren and was proud of their every achievement. She also began to attend church regularly with her brother, Billy. The day she was baptized eight years ago was one of the happiest moments of her life. Even though she lived the words daily, she did not feel complete until she was properly baptized.
Ruth was predeceased by her husband Harold, her parents, her sisters, Iva Carter, Alma Mower, Priscilla Wing, and Olive Chapman, and her brothers, Norman Lawrence, Floyd Lawrence, Colby Lawrence and Melvin Lawrence.
She is survived by her neice, Shannon (Buker) Bizier, and her husband Jeremiah, of Oakland; her grandchildren, Martina and D. Cash Bizier, of Oakland; her sister Rebecca Clifford, of Shawmut; her brother William Lawrence and his wife Elaine, of Benton, and her brother Earl Lawrence and his wife Carol, of Benton; many nieces and nephews.
Per Ruth's request, there will be no services other than a graveside service at the Maine Veterans Cemetery, on the Mt. Vernon Road, in Augusta, on Monday, November 29, at 1 p.m.
As a longtime lover of all animals, her wish was to have donations made in her name to the Humane Society Waterville Area, 100 Webb Rd., Waterville, ME 04901, in lieu of flowers.
TODD MORRISSETTE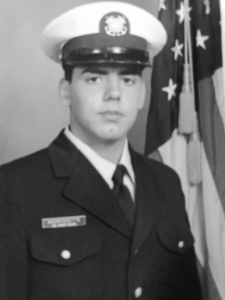 CHARLESTON, South Carolina – Todd Morrissette, 55, passed away Saturday, November 6, 2021. He was born to Harold and Anita (Audet) Morrissette on February 20, 1966, in Waterville.
Todd's early education was in Oakland, and he graduated from Presque Isle High School.
After graduating, Todd married his high school sweetheart, Shelly Clark. He served six years in the U.S. Coast Guard. Todd and Shelly returned to Maine and raised their two children, Ryan and Kayle, in Sanford.
Todd's growing interest in Web creation as a hobby grew, so he put his skills to good use and developed a Web design business, AfterFive By Design.
Todd moved to Charleston, South Carolina, a short time ago.
Todd loved spending time with his family and looked forward to the annual family reunion in Old Orchard Beach.
Todd is survived by his two children, Ryan Morrissette and Kayle Corey; his mother, Anita Morrissette; his brothers, Harold Morrissette Jr., Troy Morrissette and Robert Morrissette; and sister, Jill Robinson; his first wife, Shelly; and his former wife, Melissa, and her son Nick; grandchildren Conor Day and Eliot Morrissette; many nieces and nephews.
A celebration of life was held at the VFW in Old Orchard Beach, on November 21.
JOHN A. BICKFORD SR.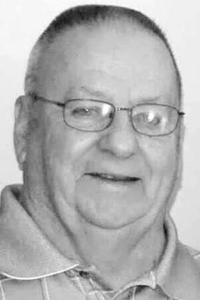 OAKLAND – John A. Bickford Sr., 83, passed away peacefully at his home on Sunday, November 7, 2021. John was born in Oakland, on August 24, 1938, the son of Harry and Velma (Thomas) Bickford, the tenth of 13 children.
He attended Oakland schools and served in the U.S. Marine Corps from 1956 to 1958. John married the former Jane Knowles on September 3, 1956. He was a carpenter most of his life, working all over the state of Maine, as well as building his own home, which he lived in for the past 50 years. He was also a bus driver for RSU #18 and later worked as a service technician for Maine X-Ray.
John, along with his wife Jane, spent over 30 summers as "seasonals" at Happy Horseshoe Campground, in Lexington, where they enjoyed the company of many friends and family.
He is survived by his wife Jane; sons John Jr, Jimmie and Jerry and his wife Angela; brothers Garey and Lawrence (Christine); sisters Thelma O'Neal, Leatrice (Roger) Grevois and Charlene (Paul) Houle; brother-in-law Robert Knowles; grandson Eric Bickford; as well as many nieces, nephews and cousins.
John was predeceased by a son Jeffrey, his parents, brothers Blynn, Thomas, Kenneth and an infant brother, sisters Berlene, Annie and Lenora.
Per his wishes, there will be no services at this time. A graveside ceremony will be planned for the spring of 2022.
Arrangements under the direction and care of Dan & Scott's Cremation & Funeral Service, 445 Waterville Road, Skowhegan, Maine 04976.
KENNETH R. BERNARD
WINSLOW – Kenneth R. Bernard, 83, of Winslow, passed away on Wednesday, November 10, 2021, in Augusta. Ken was born in Waterville on August 3, 1938, the son of George and Hilda (Clapprood) Bernard, of Oakland.
He attended school at Williams High School, in Oakland, graduating in 1956. After high school, Ken joined the U.S. Navy, serving a combined total of 23 years of active duty and reserve time and attaining the rank of RMC (E-7). After he was discharged, Ken went to work for an electrical contractor for nine years, having then signed on with New England Telephone; retiring in 1994.
He met the love of his life in the summer of 1962, the former Dorothy M. Braley, of Bangor, and they soon married and enjoyed 59 years together. In 1963 they welcomed a son, Kevin G. Bernard.
Ken was predeceased by his wife, Dorothy in 2021; his son, Kevin in 1986; his parents; and his sister-in-law, Glenna Bernard.
He is survived by his brother, Robert H. Bernard, of Gorham; and sister-in-law, Ernestine; his brother-in-law, David Cole, of Bangor; and many nieces, nephews, and cousins.
Ken was an active member of the Blessed Hope Church, in Waterville. A celebration of his life will be held at the Blessed Hope Church, at 1 p.m., on Friday, December 3.
Arrangements are in the care of Lawry Brothers Funeral and Cremation Care, Fairfield, where memories and condolences may be shared with the family at http://www.lawrybrothers.com.
In lieu of flowers, donations may be made to Blessed Hope Church, P. O. Box 473, Waterville, ME 04901
RICHARD W. FITZHERBERT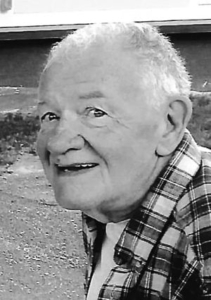 WINSLOW – Richard Woodbury Fitzherbert, 79, passed away unexpectedly on Thursday, November 11, 2021. He was born on December 17, 1941, in Hartford, Connecticut.
Dick had many fond memories of his early childhood living with his family and grandmother on the farm in Fort Fairfield.
The family moved to Winslow where Dick attended Winslow schools and graduated in 1959. In high school, he was involved in band, football and baseball. He enjoyed endless hours practicing pitching with his dad catching. His love for the sports continued, and he was an avid Boston Red Sox and New England Patriots fan.
Dick attended Colby College, in Waterville. He enlisted in the U.S. Air Force and served from 1961 to 1965. After that, he attended Boston University and graduated from Northeastern University, in Boston, Massachusetts, in 1971 with a degree in finance. He worked for the state of Maine in various positions until he retired in 2001.
Dick enjoyed hunting, fishing, and spending time with family and friends at his camp in Chase Stream Township.
He lived for 40 years on Messalonskee Lake, in Sidney, and thoroughly enjoyed the beauty of the lake and feeding the birds.
He recently moved to Goudreau's Retirement Home, in Winslow, and felt at home with the wonderful staff and residents there. He enjoyed playing cribbage and conversations with his new extended family.
He was predeceased by his parents, William Woodbury Fitzherbert and Dorothy (Hockenhull) Fitzherbert, of Fort Fairfield, Maine, brother-in-law Nick Lanzilotta and nephew Troy Howard.
Dick is survived by his daughters, Deanna (Fitzherbert) Cuculic and Amy Dorothy Fitzherbert, Deanna's two children, David and John and David's fiancée Carolann Kelien; his sister, Linda Howard and her husband Denis, of Belfast., their children Denis II and Tiffany; his sister, Joy Lanzilotta, of Augusta, and her sons William, Jeffrey and Scott; his uncle Mel Fitzherbert and wife Carol; and several cousins.
Interment will be next spring at Riverside cemetery in Fort Fairfield, Maine.
MICHAEL A. LASKEY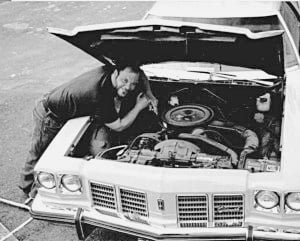 WATERVILLE – Michael A. Laskey, 71, of Waterville, passed away on Sunday, November 14, 2021, in Waterville. Michael was born on May 1, 1950, in Dorchester, Massachusetts, a son of Imogene "Anna" D. and Morris A. Laskey.
After his family moved to Maine, he attended Waterville schools, graduating from Waterville High School in 1969. He worked for Jordan Marsh from 1971 to 1975 and at California Paint, Boston, from 1978 to 1984. Michael loved weekend motorcycling trips, the outdoors and had a fishing boat called "The Minnow", and he particularly loved going for rides in his beloved car, "Labamba".
He also enjoyed watching the Boston Red Sox, Boston Bruins, old movies and going to car restoration shows. Michael was always up for a Sunday picnic at camp.
Michael is survived by his father, Morris Laskey; his brother, Kevin Laskey; and his nephew, Sean Laskey; as well as his very special adopted family, David McGowan, Bunny and Matt.
He was predeceased by his mom, Anna.
Please visit http://www.veilleuxfuneralhome.com to offer your condolences and share fond memories with Michael's loved ones.
A graveside service will be held on Tuesday November 23, at 11a.m., at Pine Grove Cemetery, in Waterville.
A service of Veilleux and Redington Funeral Home, 8 Elm St., Waterville, Maine 04901. (207) 872-7676.
Donations may be made in Michael's memory to Humane Society Waterville Area,100 Webb Road, Waterville, Maine 04901.
ROBERT FOSTER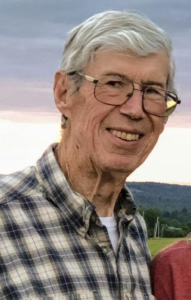 ALBION – Robert Merle Foster, 88, of Albion, passed away suddenly on Saturday, November 13, 2021, at JFK Airport, in New York City. Bob and his wife Marion were traveling to Washington state to visit their grandson, Christopher Walsh.
Bob was born January 19, 1933, in Elizabeth, Pennsylvania, the youngest of Ralph E. and Bessie (Carnahan) Foster's five children.
He proudly served in the U.S. Army, returned to Pennsylvania and became a skilled carpenter. Bob moved to California in 1965. In 1969, he married Marion Dyer Sinclair, a widow with five children. Together they blended a family of ten. In 1974, they relocated to a farm in Albion. Bob continued to work for himself in carpentry and construction locally and often helped with projects at Benton Falls Church.
Bob was predeceased by his parents and siblings, his son Ralph Foster, daughter Jaylin Scott, grandson Forrest Smith, and son-in-law Edwin Walsh.
He is survived by his wife Marion, of Albion; sons Dan Sinclair (and Kay), of Albion; Robert Foster, of Las Vegas, Nevada; Jim Scott Sinclair, of Columbus, Ohio; Daryn Sinclair, of Waterville; Jeff Sinclair, of Benton; daughters Dawnilyn Walsh, of Benton, Tammy Third, of Guilford (and Barry), Vicki Smith, of Las Vegas, Nevada, and , foster child Ernie Buke of Albion.
Bob enjoyed time spent with his grandchildren, all 24 of them. He was a 'McGyver' grandpa, sharing jokes, games, skills, life lessons, and problem solving. More recently, 18 great-grandchildren were his pride and joy.
A memorial service will be held at Benton Falls Church, on December 28.
Contributions in his memory may be sent to the Belfry Fund at Benton Falls Church, c/o Dawnela Sheehan, at 275 Bellsqueeze Road, Benton, ME 04901.
CONSTANCE T. BOLDUC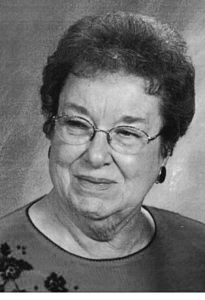 WATERVILLE – Constance T. Bolduc, 96, of Waterville, passed away peacefully on Monday, November 15, 2021. She was born in Waterville on February 22, 1925, the daughter of the late Romeo and Valeda (Roy) Bolduc.
She graduated from Mount Merici Academy, in Waterville, in 1942. She married her husband of 48 years, Laurier "Pop" Bolduc, on October 18, 1947, and together they raised six children.
Connie was employed at Hollingsworth and Whitney Company, in Winslow, in the accounting department, at the Waterville Morning Sentinel as a correspondent, and at the Boston Avenue School, in Winslow, as a secretary for 18 years. She enthusiastically supported her children's school and sports activities and was an active participant in the Winslow High School Dollars for Scholars program, and the Athletic Boosters Club. She was a member of the ladies auxiliary for the Bourque-Lannigan American Legion Post #5, in Waterville, and the MacCrillis-Rousseau VFW Post #8835, in Winslow.
Connie's heart and joy was her family, both immediate and extended. From Saturday night card games with her siblings, their spouses, and her parents, to family celebrations with her children, grandchildren, and great-grandchildren, life for her was centered around family. In retirement, among other activities, she enjoyed knitting hats, mittens and scarves for her grand and great-grandchildren and using her tole painting talents to create holiday decorations for family and friends.
Connie was predeceased by her husband Laurier "Pop" Bolduc; brothers, Rev. Roger Bolduc, Gerard Bolduc, and Richard Bolduc; sisters, Virginia Poulin, and Geraldine Quirion; daughter-in-law, Sue Bolduc, and son-in-law, Richard Wallingford Jr.
She is survived by her brother, Phillip Bolduc, of Huntington Beach, California; sisters. Adrian Cyr, of Waterville, Pauline Roderique and husband John, of Sturbridge, Massachusetts; daughters, Nancy Cohn, of Waterville, Elaine Wallingford, of Rockwood; sons, Thomas Bolduc and partner Mary, of South Bristol, James Bolduc and wife Cindy, of Fairbanks, Alaska, Guy Bolduc ,of New Gloucester, and Christopher Bolduc, of Islesboro; eleven grandchildren, 13 great-grandchildren, and many nieces and nephews.
Family and friends are invited to attend funeral services to be held on Saturday, December 4, at 11 a.m., at Notre Dame Catholic Church, 112 Silver Street, Waterville, Maine.
Burial services will be held at a later date at the Maine Veterans Memorial Cemetery, in Augusta.
Arrangements are entrusted to the care of Veilleux and Redington Funeral Home, please visit http://www.VeilleuxFuneralHome.com to view a video tribute and leave your condolences with Connie's family.
In lieu of flowers memorial donations can be made to the American Cancer Society, P.O. Box 22478, Oklahoma City, Oklahoma 73123.
VIRGINIA E. RICHARDS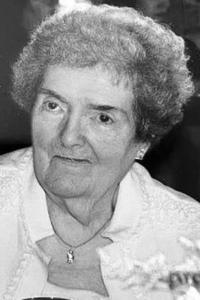 BENTON – Virginia E. (Brann) Richards, "Ginny", 79, passed away on Monday, November 15, 2021, at her home. She was born on March 23, 1942, in Waterville, to Arthur and Regina Brann.
Ginny and her twin sister, Fay, spent most of their time being raised and nurtured by their grandparents, Herbert, and Sarah Ayer (Ma and Pa.).
Ginny was in the last class to graduate from the old Lawrence High School, in Fairfield, in 1960, then went on to further her education in Westbrook and earned her degree in business administration in 1962.
When she returned to Fairfield, she worked in the business office at Keyes Fibre (now Huhtamaki), in Waterville. She later worked for the town of Benton in the office and was a member of the MSAD #49 school board.
She married Merton D. Richards in 1968, and together they raised their two boys, bought their dairy farm, Richards View Farm, and established Merton Richards Inc. She was an amazing woman who always wore her heart on her sleeve. She was a beautiful knitter, amazing cook, pure puzzle artist and lover of her animals.
She was preceded in death by her husband of 51 years, Merton D Richards; her mother, Regina Goodwin and stepfather, Carl Goodwin; her father, Arthur Brann; her aunt, Virginia Miles and uncle, Gil; her Ma and Pa that she cherished.
Ginny is survived by her children, Brian Richards and his wife Melissa, and Merton Richards Jr. and his wife, Meca; her sister, Fay Daigle; her grandchildren, Benjamin, Randall, Kaitlin, Maurisa, Payton, Braden, and Morgan; her great-grandchildren, Carson, Lydia, William, Jacoby, and Elliot; many nieces, nephews, and cousins.
Her last few years she enjoyed spending time with her special dog, Penny, and her cat, Trouble, who always was entertaining by the trouble she could get into.
A celebration of Ginny's life will be held on Friday, November 26, at Lawry Brothers Funeral Home, 107 Main Street, in Fairfield.
Spring burial will be at Falls Cemetery, in Benton.
Arrangements are in the care of the Lawry Brothers Funeral Home, 107 Main St., Fairfield, where condolences may be shared with the family on the obituary page of the website at http://www.familyfirstfuneralhomes.com.
In lieu of flowers, donations in Ginny's memory may be made to Humane Society Waterville Area, 100 Webb Road, Waterville, ME 04901.
Responsible journalism is hard work!
It is also expensive!
If you enjoy reading The Town Line and the good news we bring you each week, would you consider a donation to help us continue the work we're doing?
The Town Line is a 501(c)(3) nonprofit private foundation, and all donations are tax deductible under the Internal Revenue Service code.
To help, please visit our online
donation page
or mail a check payable to
The Town Line, PO Box 89, South China, ME 04358
. Your contribution is appreciated!
https://townline.org/wp-content/uploads/2019/07/Town-Line-Website-banner-v3-1030x206.jpg
0
0
Website Editor
https://townline.org/wp-content/uploads/2019/07/Town-Line-Website-banner-v3-1030x206.jpg
Website Editor
2021-11-23 15:17:43
2021-11-23 15:17:43
OBITUARIES for Thursday, November 25, 2021