OBITUARIES for Thursday, November 3, 2022
BETTY L. GERVAIS
WATERVILLE – Betty Lee Gervais, 74, passed on Saturday, October. 5, 2022, at Maine Medical Center, Portland. She was born March 3, 1948, in Waterville, the daughter of Philip and Ruth (Parks) Gervais.
She grew up in St. Charles, Illinois, graduating from the University of New Hampshire with a botany degree. She managed a greenhouse of fast-growing trees for a reforestation project.
Betty loved plants and she loved cats. She was a single lady who enjoyed reading extensively. When she was younger she adventured on a trip around the country to see the redwoods and the Florida Keys, always looking for kinds of plants she hadn't seen before.
Betty is survived by her mother, Ruth Gervais, sister Gloria Gervais and brother, James Gervais, all of Unity.
A celebration of life will be held at a later date.
Arrangements are by Lawry Brothers Funeral Home, Fairfield.
RICHARD MEADER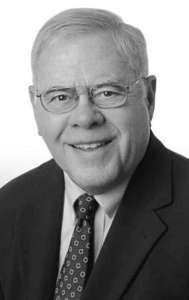 WATERVILLE – Richard "Dick" Meader, 76, passed away on Sunday, October 16, 2022.
The son of Arlene and Everett Meader, Dick was raised on a farm in Solon, where he and brother, Bob were legendary Solon High School basketball and baseball players for Coach Ray Leary. Dick is proof that coming from a small town can lead to a successful and rewarding career. His dream of becoming a coach came true.
When Dick arrived at Farmington State Teachers College in 1964, he soon became one of the top college players in Maine under Coach Len MacPhee. His ball-handling and passing skills filled the bleachers at Dearborn Gymnasium. From scoring 40 points and making 19 consecutive free throws in one game to receiving the most votes for the inaugural Maine small college basketball team, he had an impressive career. Perhaps his crowning moment was when Celtics Hall of Famer John Havlicek leaped to his feet in amazement at one of Dick's plays in the Boston Garden his senior year.
In baseball, Dick led the Farmington State College team in hitting as a senior and received the MVP Award under Coach Roger Wing. He graduated as all-time stolen base leader.
Following graduation in 1968, Dick married college classmate Betty-Jane Stanhope, from Dover-Foxcroft, and began his coaching career as the freshman basketball coach at Nokomis High School, in Newport, where they became best friends with Sue (Greenleaf) and Jim Flynn, now of Monson, during the summer months. In 1970, he served as the University of Maine at Orono graduate assistant under Coach Skip Chappelle while earning his master's degree.
From 1971 to 1988, Dick was the Thomas College men's basketball coach, in Waterville, and from 1972 to 1990, he was the director of athletics. Dick coached his brother, Don, in basketball for four years and his brother, Bruce, in baseball for two years. While at Thomas, he co-founded the Pine Tree Basketball Camp with Dick Whitmore in 1973; the camp involved over 37,000 players and 6,000 coaches in 38 years.
After a short hiatus in order to watch his sons' Waterville High School games, Dick returned to his alma mater to coach basketball and baseball and later coached his two sons, Lance and Daren. At the University of Maine at Farmington, he took pride in recruiting and coaching predominantly Maine players; many of them, like himself, were from small towns. Coach Meader was also proud of the number of his former players who joined the coaching ranks.
Over Dick's 44-year career as a head college coach, he led his basketball teams to 513 wins and received 16 Coach-of-the Year awards. He was inducted into five athletics halls of fame: 1994 Thomas College Sports Hall of Fame, 1995 University of Maine at Farmington Athletics Hall of Fame, 2015 New England Basketball Hall of Fame; 2015 Maine Basketball Hall of Fame, and 2018 Maine Sports Hall of Fame. In 2020, he received the National Association of Basketball Coaches Outstanding Service Award. That year, the UMF Athletics Hall of Fame Room was to be named after him. The night following Dick's stroke, Thomas College planned to dedicate the Athletics Hall of Fame digital wall in the new Sukeforth Family Sports Center to Dick and his wife, who taught at Thomas College for 41 years.
When Dick's Parkinson's disease became progressive, he retired in 2020. Thanks to the assistance of Jamie Beaudoin, his former UMF player, a previous UMF women's basketball and men's soccer coach, and now director of athletics, Dick was able to coach until the pandemic began.
Dick is survived by his wife of 54 years, Betty-Jane Meader; his sons Lance and his wife, Amy, of Falmouth and Daren and his wife, Jennifer, of Gorham; his grandchildren Jace, Jaelyn, Drew, and Bode Meader; his step-grandchildren Jackson, Georgia, Griffin, and Hudson Banks; brothers Bob and his wife, Pam, of Portland, Bruce and his husband, Joe DiLorenzo, of Saco, and Don and his wife, Melissa, of Oakland; aunt, Beverly Shaughnessy, of Skowhegan; Norma Gorham, of Saco; sister-in-law, Nancy Smith and her husband, Steve, of Stonington, and Port St. Lucie; brother-in-law, James Stanhope and his wife, Laney, of Tampa, Florida, and Winslow; brother-in-law, Robert Stanhope and his wife, Fran, of Raymond; and several nieces and nephews and their children.
A celebration of life is scheduled for Sunday, Nov. 6, at 2 p.m., in the University of Maine at Farmington Dearborn Gymnasium, on 163 High St. Doors will open at 1 p.m. This event will be live streamed as well; go to umfbeavers.com for updated information. A reception will follow in the South Dining Hall, in the Olsen Student Center, on 111 South St.
Arrangements are under the care and direction of Giberson Funeral Home and Cremation Services.
To leave a condolence for the family and to view the online obituary, please visit http://www.gibersonfuneralhome.com.
In lieu of flowers, donations may be made in Dick Meader's memory to University of Maine at Farmington Athletics by visiting goumfbeavers.com/giving or by mailing a check to Ferro Alumni Center, 224 Main St., Farmington, ME 04938 or Thomas College Athletics by visiting www.thomas.edu/give and choosing Athletics-General or by mailing a check to Advancement Office, Thomas College, 180 West River Rd., Waterville, ME 04901 and noting Athletics in the memo line.
LUCILLE LaROCHELLE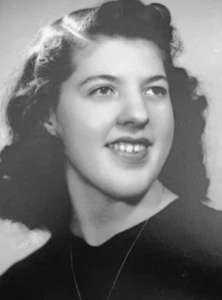 WINSLOW – Lucille LaRochelle, 95, of Winslow, passed away peacefully on Sunday, October 23, 2022, at her home, in Winslow. She was born in Waterville on May 31, 1927, the daughter of Denie and Aglaee (Marcoux) Picard.
Lucille married Roland LaRochelle on October 9, 1948. She was a devout Catholic and a member of Corpus Christi Parish, in Waterville/Winslow, who truly believed and lived her faith. She devoted her life to raising and caring for all her children. She was truly in awe of all God's creations. As a young adult her interests included skating, sledding, sewing, playing and teaching the piano. She was gifted with a beautiful voice.
She graduated from Winslow High School, class of 1945. Prior to starting her family she was in sales in the catalog department with Montgomery Wards.
Lucille is survived by seven children, Muriel (Thomas) Howells, Theresa (Ronald) Bailey, Raymond (Brenda Shea), Elaine (David) McQuillan, Ann (Michael) Roderigue, Lisa (Michael) Whisman, and Donald; 16 grandchildren; and 23 great- grandchildren; many nieces and nephews.
She was predeceased by her parents; her husband Roland of 70 years, twin sister Muriel; her infant daughter Francine; brothers Ronaldo, Romeo and Gilbert Picard, sisters Fernande Marcoux, Yvette Mathieu, Doris Lizotte, Julia Bolduc and Connie Bolduc.
A Mass of Christian burial was celebrated Saturday, October 29, 2022, at St. John the Baptist Catholic Church, in Winslow, followed by a burial service at St. Francis Catholic Cemetery, Grove St, Waterville.
Fond memories and expressions of sympathy may be shared at http://www.VeilleuxFuneralHome.com for the Larochelle family.
Arrangements are under the care and direction of Veilleux and Redington Funeral Home.
RAYMOND A. SENECHAL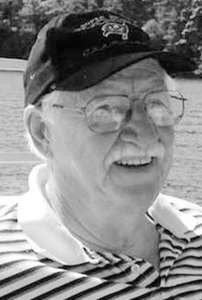 SIDNEY – Raymond A. Senechal, 87, passed away Monday, October 24, 2022, at MaineGeneral Medical Center, in Augusta. He was born in Saint Jean Port Joli, Québec, Canada, on July 31, 1935, a son of Francois and Florida (Caron) Senechal.
Ray moved to Connecticut as a young man and was married to Audrey Bernece until her passing in 2000. For 33 years, he was employed at Pratt & Whitney, in Connecticut, as a mechanic assistant. Following Audrey's death, he met Joan Haskell, moved to Windsor, and the two became loving companions. They spent their retirement years wintering in Nobleton, Florida, where Ray was content sitting outside on the swing watching the neighborhood activity and rarely missed his morning walk and stopping to chat. In 2020, following Joan's passing, Ray moved to Bella Point, in Sidney, where he was affectionally called "Papa" by all.
Ray enjoyed listening to country music, going for boat rides with the family, and cheering for the Red Sox. His favorite pastimes include being around family to whom he was affectionately known as "Uncle Ray". He will be remembered for his charm and good sense of humor.
He is survived by his brother, Francois Senechal and his wife Fernande; his nieces, Helene, Pierette Celine, Michele, Dorothy, Linda, Cathy and Carol; nephews, Jean Marie, Christian, Richard, and Bill Drisko, as well as other relatives; his stepchildren, Diane York and her husband Brian, Deborah O'Clair and her husband Walter, Douglas Haskell and his wife Diane and Doreen Haskell and her husband Neil Carmichael; grandchildren, Jody, Shawn, Jason, Erin, Jenny, Adam, Danielle; and great-grandchildren, Sophie, Taylor, Riley, Yanic, MaKayla, Zane, Ethan, Ariella, RyLeigh, Cameron, Mason, Josiah and Kingston.
He was predeceased by his first wife Audrey Senechal, his companion of 20 years, Joan Haskell; a step-daughter, Sharon Light; sisters, Marguerite and Marie-Anne and brothers, Jules and Aime.
A celebration of life will be announced for the summer of 2023.
Arrangements are in the care of Plummer Funeral Home, 983 Ridge Rd., Windsor, ME 04363. Condolences, stories, and photos may be shared by visiting http://www.plummerfh.com
In lieu of flowers, memorial contributions in Ray's name may be made to Alzheimer's Association, 383 US Route One #2C, Scarborough, ME 04074.
JO ANN NIVISON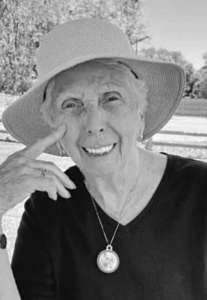 WINSLOW – Jo Ann (Williams) Nivison, 87, of Winslow, died peacefully on Tuesday, October 25, 2022. She was born the fifth of seven children (and the only daughter) to the late Guy J. and Pauline (Deschesne) Williams on March 21, 1935, in Fort Fairfield.
Jo Ann and her family withstood the hardscrabble years of the Great Depression through the support of two pillars, their Catholic faith, and their large, extended family. When tuberculosis took the life of Guy Williams in 1940, the family leaned on these pillars. And when the economic prospects of the area turned following the World War II, threatening to break the family up, Pauline Willams moved her family to Waterville, where a cousin had lined up a job that would permit her to support her children. Jo Ann would learn well from her mother's example of resilience and grace.
Jo Ann entered Waterville schools, graduating from Waterville High School in 1953. Around that time, through mutual friends, she met Jack Nivison. Married at Sacred Heart Church, in Waterville, on June 22, 1957, they lived for a time in Waterville before moving into the Nivison family home at 4 Bowden Street, Winslow, in 1963. There they forged a partnership for the ages, raising seven children, hosting countless holidays and celebrations, and providing a true homestead for their children and grandchildren for more than half a century.
Jo Ann was active in the life of St. John the Baptist Parish and School, in Winslow, where her children matriculated. She served on the school board and was a founding chairman of the St. John Christmas Fair. After a time, when her children reached school-age, she became the childcare provider for a generation of young children of Winslow area teachers, providing a warm environment filled with play, creativity, and lots of cookies.
In 1980, she began work as a teller at Waterville Savings Bank, starting a 17-year career that would see her rise to the position of head teller. Ever the caregiver, she took in her mother for several years following a series of medical setbacks, until her needs demanded more regular care. Following her retirement, with customary determination, focus, and joy, Jo Ann took up the game of golf, becoming a member of the Waterville Country Club and a regular player in its Ladies' Day outings. In her retirement, she also served on the Board of the Winslow Community Federal Credit Union.
Blessed with boundless energy and optimism, she was unsparing in her love and generosity toward her grandchildren. Nowhere was this more true than in "Nannie's kitchen," where batch after batch of meals, snacks, and baked goods of all varieties were always at the ready as children of all ages and appetites breezed through the homestead.
In her final years, Jo Ann settled into a routine of family visits and walks around the grounds of Winslow's schools and athletic fields with Jack. Fixtures at Winslow sporting events and eager for a conversation wherever they went, they were rarely without a story to tell or a smile to give. As Jo Ann began to suffer the effects of dementia and Alzheimer's disease, Jack embraced the role of primary caregiver with selfless charity, ensuring her health, safety, and comfort until her passing. They possessed a matchless devotion to each other throughout their marriage.
Jo Ann was predeceased by her brothers Reginald, of New Bedford, Massachusetts, Richard, of Manassas, Virginia, Paul, of Rocky River, Ohio, and Guy (Joseph), of Skowhegan.
Along with her husband Jack, she is survived by her children and their spouses, Jane and Dean Quirion, of Winslow, John and Wendy Nivison, of Winslow, Margaret and Thomas Baker, of Keene, New Hampshire, Marsha and Paul Pelletier, of Williamsburg, Virginia, David and Asha Nivison, of Madison, Tennessee, Mary Beth and Jim Bourgoin, of Winslow, and Kenneth and Kristen Nivison, of Pembroke, New Hampshire; 18 grandchildren, Kevin Quirion, of Sidney, Kristina Boudreau and her husband Joe, of Lisbon, Lauren Nivison, of Falmouth, Jack Nivison, of Newbury, Massachusetts, Colby Baker, of Manchester, New Hampshire, Hillary Van Clief and her husband Dan, of Saco, Paul Pelletier and his wife Jessica, of Matthews, North Carolina, Alex Pelletier, of Williamsburg, Virginia, Patrick Pelletier and his wife Ashley, of Roanoke, Virginia, Benjamin Pelletier and his wife Jessica, of Union Bridge, Maryland, Austin Nivison and his wife Alli, of Murfreesboro, Tennessee, Hannah Scott and her husband Ryan, of Greenbrier, Tennessee, Olivia Nivison, of Madison, Tennessee, Sonali Hajari, of Madison, Tennessee, Conner Bourgoin, of Waltham, Massachusetts, Jo Ann Bourgoin, of Portland, Campbell Nivison, and Caroline Nivison, both of Pembroke, New Hampshire; ten (soon to be 12) great-grandchildren; her brothers, Melvin Williams, of Oakland, and Earl Williams and his wife Jane, of Nashua, New Hampshire; her brother-in-law, Kenneth Nivison, of South China; her sister-in-law, Nancy Nivison Soper and her husband Robert, of Martinsville, Virginia; and several nieces and nephews.
A Mass of Christian Burial will take place on Saturday, November 19, 2022, at 9 a.m. at St. John the Baptist Church, 26 Monument St., in Winslow, followed by a celebration of Jo Ann's life in the Parker Reed Room, at the Schair-Swenson-Watson Alumni Center, Colby College.
Arrangements are under the care and direction of Veilleux and Redington Funeral Home. Fond memories and expressions of sympathy may be shared at http://www.VeilleuxFuneralHome.com
In lieu of flowers, the family asks for donations to MaineGeneral HomeCare and Hospice or Maine Chapter of the Alzheimer's Association.
JANE M. DORNISH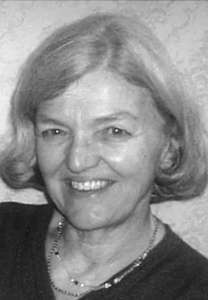 WINSLOW – Jane Millett Dornish, 89, died peacefully at home on Tuesday, October 25, 2022. Jane was born in Waterville on August 28, 1933, to E.W. "Bill" and Mary (Rollins) Millett.
She grew up in Waterville and spent summers at Rollinsville, at China Lake, with her extended family. She graduated from Waterville High School in 1951 and from Colby College, in Waterville, in 1955.
Jane met the love of her life, Karl, at Colby and they married on a very hot day shortly after her graduation. They moved to Gorham where they raised their three daughters together, Deborah, Katherine, and Martha. In 1985, after a few years in Muskegon, Michigan, Jane and Karl moved back to Maine and lived in Winslow.
Jane and Karl had many adventures together with their family and with dear friends. They traveled extensively in the U.S. and Europe, canoed many a river, skied a few mountains, and climbed a lot more. Jane and Karl always enjoyed doing crossword puzzles and the morning word jumble in the newspaper, and still balanced their checkbook together. They celebrated their 67th anniversary in June of this year.
Colby College played an important role throughout Jane's life, starting from childhood when she was a "rink rat" during her father's time as hockey coach, continuing through her own student days, then happily visiting daughter Kathy when she was a student there. Once she and Karl moved back to the area in 1985, they were enthusiastic and frequent supporters of Colby arts and athletics. The college recognized her commitment and support by awarding her a Colby Brick and the Marriner Award.
A dear and caring friend to many, Jane made a point of remembering birthdays and anniversaries. She loved to entertain and has notebooks filled with menus and guest lists from many occasions. She loved to bake, and reading cookbooks was a favorite pastime. She played the piano, loved getting together with her epicurious book clubbers and was a lifelong knitter as she couldn't just sit, she had to be producing something.
Jane was an amazing mother to their three daughters, Debbie, Kathy, and Martha, and stayed in close touch with them and their children. Her grandchildren only know they "go to Maine" for Christmas and did it for 32 years. She worked from sun-up to bedtime caring for her family and for others. Jane was generous with her love to all, in word and deed.
Jane will be sorely missed for her impressive warmth and hospitality, generous and humorous spirit along with an exceptional desire to ensure all who entered her home were made to feel special. In her honor, please do something kind for someone.
She precedes Karl in death and is survived by children Debbie, of Waterville, Kathy and Robert, of Vermont, and Martha and Paul, of Virginia; her grandchildren, Luc, in Colorado, Rachel and husband Stephen with great-grandchildren Jack and Oliver, in Virginia, Jonathan and wife Maya, in Biddeford, Regina, in Washington, DC, and Isabel, in Virginia.
A celebration of life will be held Sunday, November 6, 2022, at 2 p.m., in the Lorimer Chapel, at Colby College, with a reception following in Page Commons.
Arrangements are in the care of Lawry Brothers Funeral Home, 107 Main St., Fairfield, where memories may be shared, and an online register book signed by visiting http://www.lawrybrothers.com.
Responsible journalism is hard work!
It is also expensive!
If you enjoy reading The Town Line and the good news we bring you each week, would you consider a donation to help us continue the work we're doing?
The Town Line is a 501(c)(3) nonprofit private foundation, and all donations are tax deductible under the Internal Revenue Service code.
To help, please visit our online
donation page
or mail a check payable to
The Town Line, PO Box 89, South China, ME 04358
. Your contribution is appreciated!
https://townline.org/wp-content/uploads/2016/06/TownLineBanner.jpg
0
0
Website Editor
https://townline.org/wp-content/uploads/2016/06/TownLineBanner.jpg
Website Editor
2022-11-02 14:24:11
2022-11-02 14:24:11
OBITUARIES for Thursday, November 3, 2022