DALE CRAWFORD
ALBION – Dale Crawford, 63, passed away on Thursday, September 3, 2020, at Brewer Rehab, following a battle with cancer.
Dale is survived by his son, Jeremy Crawford; his grandson, Braden Crawford; and his brothers, Randy, Richard and Scott.
Dale was predeceased by his mother, Wilberta Mitchell; his father Kurt Crawford, and his stepfather Lloyd Mitchell.
SISTER MARTHA THIBODEAU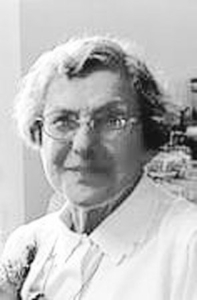 WATERVILLE – Sister Martha Helen Thibodeau o.s.u., passed away on Wednesday, September 16, 2020. Born in Sanford on February 21, 1927, she was the daughter of the late Helen and Ernest Thibodeau.
She attended the Sanford school system and attended The College of New Rochelle to obtain her bachelor's degree in English with a minor in art and French, in 1952. She also attended Boston College for a master's degree in English in 1962, and then to the University of Maine Orono for a master's degree in library science from 1968-1976.
Sister Martha used her diverse college education to teach the children of Sanford. As an Ursuline, Sister Martha served in many places in Maine including St. John's, in Brunswick, St. Ignatius and Holy Family, in Lewiston, Notre Dame, in Springvale, and Mount Merici Academy, in Waterville. She also served the community of St. Angela's, in Bronx, New York. While in Waterville, Sister Martha also spent time volunteering at the Waterville Public Library, Colby College and Thayer Hospital.
She was predeceased by her parents; and her siblings, Ruth J. T. Barberie, Raymond A. Thibodeau, Cathrine E. Thibodeau and Alma Morin.
She is survived by her siblings, Mrs. Ernestine Lovell, of Sanford, Mrs. Cecile Brown Jr., of Pleasant Hill, California, Lucille Thibodeau, of Anniston, Alabama, Leo T. Thibodeau, of Falls Chruch, Virginia, Philip L. Thibodeau, of Springfield, Massachusetts, Mrs. Claire Garrity, of Carlisle, Pennsylvania, Mrs. Rose Devarenne, of Horn Lake, Mississippi, and Henry Thibodeau, of Springvale.
Services will be private at St. Angela's convent Chapel and the Ursuline Cemetery.
Arrangements are under the care and direction of Veilleux and Redington Funeral Home, http://www.veilleuxfuneralhome.org
In lieu of flowers, donations in Sister Martha's memory can be made to Mount Merici Academy or the Ursuline Sisters Retirement, and may be mailed to Veilleux and Redington Funeral Home, 8 Elm St., Waterville, ME 04901.
MYRA E. POWELL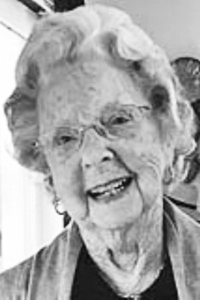 WINSLOW – Myra Evelyn Powell, 95, passed away on Thursday evening, Sept. 17, 2020, with her family by her side.
Myra was born in Brooks on May 7, 1925, the daughter of Thomas and Leversie (Maskel) Dyer.
After graduating from Waterville High School in 1942, she went on to work at Keyes Fibre Co. (now Huhtamaki), in Waterville. Myra also worked for Dyer Brothers, the family well drilling business. Myra went on to marry James Powell in 1950 and they had two children, Raymond Powell and Patricia Poulin.
Myra's husband's naval career took them to several duty stations along the East Coast and to the North African country of Morocco. Beginning in Norfolk, Virginia, the family then did tours of duty to include Newport, Rhode Island; New London, Connecticut; Winter Harbor; Kenetrai, Morocco – a small Naval communications base, and their last duty station – Fort George G. Meade, Maryland.
Upon her husband's retirement from the Navy, she and the family returned to Maine where her children finished school at Winslow High School and went on to graduate from the University of Maine. Throughout her life, flowers were one of her biggest passions. Myra was known for her bountiful flowerbeds filled with tulips, roses, Easter lilies, and daffodils. She also loved preparing holiday meals and baking sweet treats. Her grandchildren and great-grandchildren were her greatest joy.
Myra was predeceased by her parents; husband of almost 59 years, James C. Powell; her brothers, Kenneth Dyer, Ronald Dyer, Ralph Dyer, Raymond Dyer, and her sisters Myrtle Hubbard, Bernice Fish, and Leversie Doeing.
She is survived by her son, Raymond Powell and wife Milagros, and daughter, Patricia Poulin and husband Michael; her grandchildren, James Powell and wife Sarah, Elizabeth Hubbard and husband Michael, Sara Poulin, Timothy Poulin and wife Nicole, Raymond Powell Jr. and wife Marie, Janet Powell and Wade Albert; her great-grandchildren, Tanner, Savannah and Madison Hubbard, Elijah Powell, Myra Powell, Ava Powell, Akela Albert, Claire Powell, Bradley Poulin; and her nephews, Thomas and Raymond Dyer and Robert Fish.
Funeral services were held on September 22, 2020, with interment taking place at Howard Cemetery, in Winslow.
An online guestbook may be signed, and memories shared at http://www.familyfirstfuneralhomes.com.
Arrangements are by Lawry Brothers Funeral and Cremation Care, 107 Main St., Fairfield.
NAOMI J. CLARK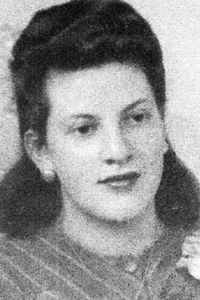 VASSALBORO – Naomi June (Cramp) Clark, 91, passed away at home (310 Dunham Road, Vassalboro), on Friday, September 18, 2020. Naomi was born in Medway on June 20, 1929. Naomi was the last of 12 children born to William J. and Alfra L. (York) Cramp.
She was educated in the Medway schools; after the death of her mother (1943) she moved to Oakland. In 1945, Naomi met and married Kenneth L. Clark, settled in Waterville, where three children were born to them.
Naomi is survived by her children, Kenneth L. Clark Jr. (wife Nancy), of Athens, Presley J. Sasuclark, of Winslow, and Barbara J. Pierce, of Vassalboro; grandchildren Michael (Jennifer), Christopher (JoAnn), Garth (McKinley), Duane (Colette), Danielle, Alexandru, and Miruna; great-grandchildren, Lyn-ann, Courtney, David, Hannah, Lilian, Emily, Ben, Lucas, Elijah, and Vivian; great-great grandchildren, Brockton, Eleigh, Addysan, David Jr., Liam; and several nieces and nephews.
A graveside service was held at Maine Veterans Memorial Cemetery, 163 Mt. Vernon Rd., Augusta, on September 24, 2020.
An online guestbook may be signed, and memories shared at http://www.familyfirstfuneralhomes.com.
Arrangements are by Wheeler Funeral Home & Cremation Care, 26 Church St., Oakland.
In lieu of flowers, please make a donation to the charity of your choice
GROVER B. BRAGG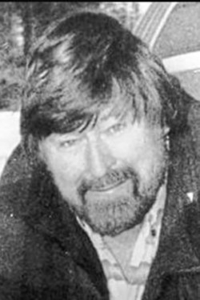 CHINA – Grover B. Bragg, 82, passed away peacefully on Friday, September 18, 2020, following a battle with cancer. He was born in Waterville to the late Hermon and Pauline (Prentiss) Bragg on November 1, 1937.
He worked in the wood industry his whole life. He had many things he enjoyed but hunting was his number one passion. Many would say he was a legend with a reputation that preceeds as well as followed him. An avid sportsman, known for his illicit activities, he instilled the joy and adventures of hunting wild game with many others. You can read many of his exploits in a series of books by his great friend, the late John Ford, retired game warden. His love for animals and his horses, not to mention the numerous chickens, rabbits and cats that he brought home and let run wild. He loved his horse pulls at the local fairs.
He was predeceased by his lifelong partner, Dorothy Brewster; a brother, Mavel Bragg, a sister, Carleen; and daughters, Terri Hathaway Bragg and Sonia Bragg; granddaughter, Melissa Rae Bragg.
He is survived by his 14 children, sons Steve Bragg and partner Cassie Brewster, of China, Dave Bragg and wife Angela Bragg, of China, Grover Bragg Jr. and partner Carry Cushman, of Freedom, Randy Bragg, of Florida, Warren "Buddy" Bragg, of China, Ricky Bragg, James Bragg and partner Binu, of Gray, Rodney Bragg, of Florida; daughters Melissa Bragg and partner Shane Willett, of Vassalboro, Michelle Bragg Haskell and husband Ray, of Waterville, Holly Etheridge and husband Max, of Norridgewock, Kelly Bragg, Clover Bragg, of New Hampshire, Tammy Brag,g of New Sharon; and many grandchildren' and great-grandchildren.
There will be a graveside service on Sunday, November 1 (his birthday), at 1 p.m. ,at the Pleasant View Ridge Cemetery, China.
Condolences, photos and stories may be shared through the funeral home website at: http://www.plummerfh.com
GERALD L. BRANN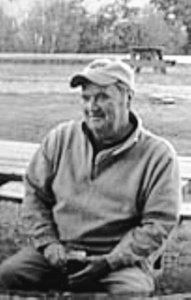 WHITEFIELD – Gerald Leon Brann, 73, passed away peacefully at his home in the early morning hours of Saturday, September 19, 2020. He was born on March 9, 1947, in Gardiner, to Walter "Mike" Brann and Bernita Allen Brann.
Jerry was educated in local schools and entered the U.S. Navy in September 1965. He was very proud to be a military veteran. He was a Machinist Mate 3 assigned to the Iwo Jima Aircraft Carrier of the 7th Fleet stationed in San Diego, California. After two tours of patrolling the waters off Vietnam, Jerry was given an honorable medical discharge.
Jerry's childhood sweetheart, Toni Newcombe Brann, traveled to San Diego and married him on April 16, 1966, before he shipped out to Vietnam. They were together 54 years, living first in San Diego and then the Windsor and Whitefield areas. Jerry and Toni were blessed with a son, Gerald Michael "Mickey", a daughter, Dianna Michelle "Dede"; and two grandsons, Cameron Michael and Kyle Branndon.
After his discharge from the Navy, Jerry worked at the Wiscasset Nuclear Power Plant and Togus VA. His true passion was construction, and he drove tractor trailers and operated heavy equipment for Bridge Construction, Ben Pushard Construction, Hanley Construction, and Forrest Peaslee Logging.
Jerry's favorite activities included riding his Harley, ice fishing, horse pulling, especially at Windsor Fair, hunting with his grandsons, and using his John Deere tractor on his land. Tony and Jerry loved camping with their Toy Hauler and ATVs. His favorite travel destinations were visiting Jackson Hole, Wyoming, and ATV riding Downeast with Toni and friends.
Jerry's family was very important to him, and it gave him great pleasure to watch over his family, especially his grandsons. Jerry was blessed with many, many close friends, and he enjoyed socializing with all of them and their families.
Jerry was predeceased by his parents, Mike and Bernita; brother Darrell and wife Ray, sister Cheryl Kelley; and father and mother-in-law, Philip and Mary Newcombe.
Survivors are his wife, Toni; his children, Mickey (Stacey), and Dede Holmes; grandsons, Cameron (Allison), Kyle; and like-a-daughter Dawn Haskell; sister in-law Ty and her husband Tony Turner, brother-in-law Philip and wife Darlene Newombe, brother-in-law Milan Kelley; special nephews, Ricky (Laurie) and Todd (Greta) Cummings and Sam Newcombe; nieces Katherine (Alex) Newcombe-Lang, Tammy Grant and Shari Billings; great-nephews, Logan (Kaitie), Jacob and Caleb Cummings; great-niece, Sydney Cummings; nephews Luke Turner, Adam Turner, and families, Jason Brann and family, and niece Allison Kornsey and family. Jerry is also survived by two special aunts, Arlene Gervais and Mary Peabody; and many special Brann cousins and Allen cousins.
Due to the COVID-19 pandemic, a private graveside service was held for his family.
Arrangements are under the care of Plummer Funeral Home, Windsor Chapel, 983 Ridge Rd., Windsor.
Condolences, photos and stories may be shared through the funeral home website at: http://www.plummerfh.com.
If desired, donations can be sent to Jerry's favorite charities, Windsor Historical Society, P.O. Box 27, Windsor, ME 04363 or Mid-Coast Animal Shelter, 190 Pleasant St., Brunswick, ME 04011.
CATHERINE M. MARSHALL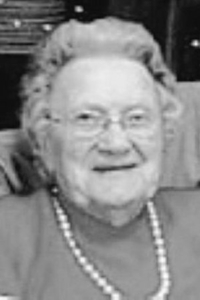 WATERVILLE – Catherine Marie Marshall, 95, died peacefully at Lakewood Continuing Care Center, Waterville, on Thursday, March 26, 2020. She was the second of seven children born to Walter and Marie Louise (Noonan) Smith, of Skowhegan. Cathy grew up and attended public school in Skowhegan. Cathy's lengthy work career in retail sales began during high school behind the counter at McLellan's, in Waterville. From there, she was hired by the local Sears and Roebuck store to work in its catalog department where she did so well that, within eight months, she was assigned to Fort Fairfield to handle its catalog department in that town. It was on a break visiting family and friends 'back home' that Cathy caught the eye of one Bertrand Marshall, of Waterville, looking for a dance partner to accompany him onto the floor of the Milburn Motel, in Skowhegan. This encounter was the beginning of a long-distance romance followed by good fortune when news arrived of an opening in the catalog department of Sears' Waterville store. The rest is history.
Bertrand and Cathy Marshall were married in 1949. In attendance were Bert's three daughters, Shirley (Marden), Martha (Castner) and Pauline (Perkins), who accepted Cathy in every way as their second (younger) Mom and dear friend and who Cathy came to love as her own. These newly weds made Waterville their home where Bert worked as a Ford mechanic and Cathy continued to master the Sears catalog. Pretty much every one of Cathy's weekends during the warmer months was devoted to supporting her husband in the activity of fishing, smelting and trolling with streamer flies at ice out, lead-core line and sewn-on bait as the water warmed up. Cathy was a perfect fishing companion with lunches and foul weather gear packed and ready to go. A small camp on leased land came available in the 1960s on Skunk Point, Moosehead Lake, which provided an ideal get-away for this couple to enjoy their favorite pastime while in the company of their children, grandchildren and good friends.
At home when not working, Cathy enjoyed her membership and community service with the Beta Sigma Phi International Sorority. She must have made a thousand May baskets and filled them with a ton of homemade fudge for its annual fundraiser. She especially enjoyed her weekly dates with her lunch group. Throughout her busy life (including 34 years with Sears) Cathy never forgot a birthday and was always the first to offer a hand with a project or get-together. She was respectful to all and always thoughtful to those in need.
Cathy's kindness, generosity and love for her husband was apparent to all as she provided for his care at home during his last years. Her strength, independence and appreciation for the simple pleasures surrounding her allowed her to adjust and live a full life on her own.
During her final years, Cathy resided at Sunset Home, on College Avenue, Waterville, where she made many new friends among the residents and staff. It was here she allowed others to provide some assistance to her and lighten her load.
Cathy will be fondly remembered by her 10 grandchildren; her 15 great-grandchildren; and her six great-great-grandchildren; as well as by her 16 nieces and nephews from the Smith clan who continue to make the Skowhegan area their home.
A graveside committal service will take place on Saturday, October 3, at 10 a.m., at the St. Francis Catholic Cemetery, Grove Street, Waterville. Attendees are asked to be respectful of CDC guidelines for outdoor gatherings.
PAUL E. DALL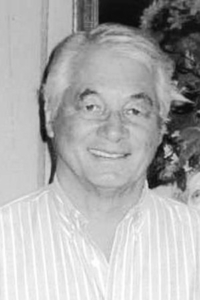 TARPON SPRINGS, FLA. – Paul E. Dall, 79, passed away unexpectedly in Tarpon Springs, Florida, on June 25, 2020. He was born on October 14, 1941, to John and Adrienne Dall, of Waterville.
He grew up in the city's north end and was a member of Waterville High School's class of 1959. He went on to graduate from the University of Maine at Orono in 1963 earning a bachelor's degree in Bacteriology. Following graduation, he served in the US Army, in New York, and later became employed by the Keyes Fibre Company (now Huhtamaki), in Waterville, where he worked for 30 years as a research chemist.
Paul married Katherine Foster in the summer of 1966 and soon after built the family home on China Lake where they raised their two daughters. He was an avid runner, and all-around outdoor enthusiast who enjoyed gardening, boating, hunting, and fishing. After retiring, he moved to Boothbay Harbor and spent many years working in his gardens and on various landscaping projects.
He was very proud of his three grandchildren and always looked forward to their summertime visits to Boothbay. Paul was a family man and someone that we could always depend on to be there for us. He will be missed greatly.
He was predeceased by his parents John and Adrienne Dall; his brother Richard Dall, and his former wife Katherine Foster Dall.
He is survived by daughters Joanna Dall and Allison Hall; son-in-law Michael Gaffney; grandchildren Nick, Katie, and Jack; brothers John Dall and George Dall, sister Joyce Armstrong; as well as his special friend Rita Greene; his brother and sisters-in-law; many nieces, nephews, and cousins.
A private service will be held at a later date.
SANDRA A. WADE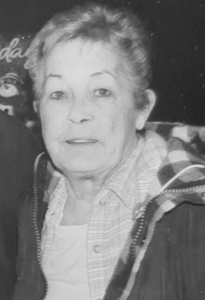 ALBION – Sandra A. (Stewart) Wade, 79, passed away Monday, September 21, 2020, at her home in Albion, after battling a long illness. She was born January 19, 1941, the daughter of Lloyd and Nancy (Sinclair) Stewart.
She was a graduate of Erskine Academy, in South China. She worked many different jobs including Sampson's Super Market, First National Bank, both in Waterville, Johnny's Selected Seeds, in Winslow, and Al's Pizza, in Fairfield. She loved crafts, cooking, and visiting with everyone. She was a hard-working and loving mother, grandmother, sister, aunt, and friend who will be sadly missed by all.
Sandra is survived by her husband, Richard Wade; daughter, Laureen Lalancette; grandchildren, Kaitlyn Sinclair, Tyler and Ethan Lalancette, Chris and Bianca Wade; great-granddaughter, Quinn; her brother, Kevin Gordon; and many other relatives.
She was predeceased by her son, Chris.
At her request, there will be no visiting hours or funeral service.
Arrangements under the direction and care of Dan & Scott's Cremation & Funeral Service, 445 Waterville Road, Skowhegan ME 04976.
HAZEL J. SELLERS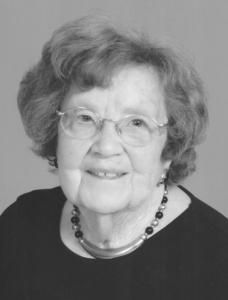 FAIRFIELD – Hazel Jean (Roux) Sellers, 97, passed away Sunday, September 27, 2020, at her daughter's home, in Fairfield. She was born October 11, 1922, in Waterville, the daughter of Harry Joseph Sr. and Hazel Dean Montgomery Roux
She attended Waterville Elementary schools and was a graduate of Waterville High School, class of 1940. On August 6, 1944, she married Bayne Sellers. She was a homemaker and worked part-time at Sterns Department Store, in Waterville, and at the Waterville Public Library.
She was a member of the Pleasant Street Methodist Church, in Waterville, for over 76 years and taught Sunday School for many years. She was president of the Women's Society. Jean was an accomplished seamstress, beautiful knitter, loving and proud grandmother and great-grandmother. She lived with her daughter and husband for the last 20 years and they were glad to have had her in their lives.
Jean is survived by her daughter, Cynthia Sellers Gilbert and husband Reginald, of Fairfield; grandchildren, Christopher Jacques and wife Megan, of Virginia, Heidi Jacques Muskavitch and husband Paul, of New Hampshire, Paula Sellers, of Alaska, and Kimberly Sellers, of Hallowell, Great-granddaughters, Hannah and Mariah Muskavitch, and Maddison Jacques; daughter-in-law, Donna Sellers, of Waterville, and brother-in-law, Dr. Lawrence Petz, of California.
She was predeceased by her husband, Bayne Sellers in 1977; son, Wayne Sellers; sister, Thelma Roux Petz; and brother, Harry Roux Jr.
A private service will be held at a later date at the convenience of the family.
In lieu of flowers, friends wishing may make donations in Jean's memory to the Waterville Humane Society, 100 Webb Road, Waterville ME 04901.
Arrangements under the direction and care of Dan & Scott's Cremation & Funeral Service, 445 Waterville Road, Skowhegan ME 04976.
Responsible journalism is hard work!
It is also expensive!
If you enjoy reading The Town Line and the good news we bring you each week, would you consider a donation to help us continue the work we're doing?
The Town Line is a 501(c)(3) nonprofit private foundation, and all donations are tax deductible under the Internal Revenue Service code.
To help, please visit our online
donation page
or mail a check payable to
The Town Line, PO Box 89, South China, ME 04358
. Your contribution is appreciated!
https://townline.org/wp-content/uploads/2019/07/Town-Line-Website-banner-v3-1030x206.jpg
0
0
Website Editor
https://townline.org/wp-content/uploads/2019/07/Town-Line-Website-banner-v3-1030x206.jpg
Website Editor
2020-10-01 19:53:25
2020-10-01 19:53:25
OBITUARIES for Thursday, October 1, 2020