VIRGINIA M. RUEST
OAKLAND – Virginia "Ginger" Marie (Carpenter) Ruest, 76, passed away Monday, September 23, 2019, at her home, in Oakland. She was born October 16, 1942, in Skowhegan, the daughter of Arthur and Harriet (Goodrich) Carpenter.
She attended the schools of Skowhegan and Waterville. She was employed at South End Café, in Waterville, for many years in the early '70s, as a waitress at Mister Donuts, in Waterville, Big Apple, in Winslow, Casewells, in Waterville, Mini Burger and Huddle House, of Cookeville, Tennessee.
Ginger was a member of St. Francis Catholic Church and Notre Dame Catholic Church, in Waterville. Other than the love of her family, packing up her kids after a long shift of work, the swimming and picnics at China Lake were her favorite memories and times with her children. Though she couldn't swim a lick, she always ventured in the water to play with them. She loved all her animals, Puddles, Marty, Skipper Pal and Dino. Her charismatic smile and personality brought joy to all who knew her. Everyone called her "Mom" and she had many other children she loved. Her life was fulfilling and she had many very dear friends.
She is survived by son, Randy Ruest and wife Rhonda, of Oakland; three daughters, Sharon Sherby and partner Steve Corbin, of Oakland, Sandra Therriault, of Oakland, Terrylynn Wentworth and husband Richard, of Waterville; four grandsons, Kyle Therriault, of Orlando, Florida, Nick Ruest, of Waterville, Drake LeBlanc, of Norridgewock, Randy Ruest II, of Waterville, Travis Morse and Trevor Lewis; three granddaughters, Danielle Sack and partner Josh Hancock, of Fairfield, Shaynna Therriault, of Oakland, Hailey Ruest and partner Cody Quirion, of Waterville; three great-grandsons, Adrian Recio, of Orlando, Florida, Jayden Hancock, of Fairfield, Noah Therriault, of Smyrna, Tennessee; two great-granddaughters, Naomi Therriault, of Oakland, Kinsley Hancock, of Fairfield; sister, Lorraine Burke, of California.
She was predeceased by her first husband, Carl Thomas Therriault; her parents, Arthur and Harriet Carpenter; brothers, Philip Carpenter, George Booth, Jerry Carpenter, Richard Booth; sisters, Dot Booth, Verna McCarthy; granddaughter, Angelica Lynn Ruest.
In lieu of flowers, friends wishing may make donations in Ginger's memory to Humane Society Waterville Area, 100 Webb Road, Waterville, Maine 04901.
Arrangements under the direction and care of Dan & Scott's Cremation & Funeral Service, 445 Waterville Road, Skowhegan, ME 04976.
RUSSELL D. PRINCIPATO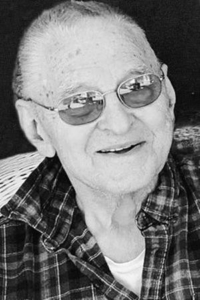 WATERVILLE – Russell David Principato, 87, died Monday, September 23, 2019, at Woodlands Senior Living, in Waterville. He was born to Salvatore and Annie (Wentworth) Principato, in Oakland, on February 27, 1932.
Russell graduated from Williams High School, in Oakland, in 1952. In 1953, he joined the U.S. Navy, serving on the USS Willis A. Lee DL-4 ,out of Boston, Massachusetts.
Russell married Ethel Shores, in Waterville, where they lived together for nearly 40 years. After serving in the Navy, he worked as a machinist at Keyes Fibre (now Huhtamaki), in Waterville, until his retirement. He thoroughly enjoyed electronics and mechanical tinkering and operated a TV and appliance side business for many years out of his home.
Russell enjoyed traveling to fun tourist destinations both internationally and throughout the United States. He looked forward to attending Navy reunions and traveling to California with his daughter to visit his grandson, Jamie. Shopping for souvenirs or trinkets to distribute to family and friends brought him joy. Russell was social and enjoyed eating many, if not all, of his meals out at Governor's or The Villager restaurants, both in Waterville. He also loved meeting up at McDonalds for coffee with friends. Sweet treats were his favorite.
Russell was preceded in death by his parents; his wife Ethel; twin brother Richard Principato, brothers Leo Principato and Russell Orlando Principato, sisters Marion Hill, Gladys Swett and Rose Principato and brother-in-law Roland Giroux.
He is survived by his daughter Paula Lemar (Dennis); grandson Jamie Krog (Valerie); great-grandsons Logan and Matthias Krog; brothers-in-law and sisters-in-law Carroll and Carlene Shores, Roland and Kathy Shores, Dorothy Giroux, Maxine Principato; and several nieces and nephews.
At a later date there will be a small family gathering for his burial at the Maine Veterans Memorial Cemetery.
Arrangements are under the care and direction of Veilleux Funeral Home, www.veilleuxfuneralhome.com.
In lieu of flowers, donations may be made in Russell's memory to the local Meals on Wheels, Muskie Center, 38 Gold St., Waterville, ME 04901.
DIANE J. BODGE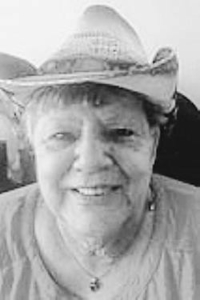 CHELSEA – Diane J. Bodge, 75, of Chelsea, died Saturday, September 28, 2019, following a brief illness, at the Alfond Center for Health, in Augusta. She was born on January 4, 1944, the daughter of Henry Arthur and Oliva (Holt) Staples.
A Gardiner native, she attended Gardiner area schools and married Richard Bodge on November 9, 1962. She spent 30 years of her career working for Etonics Shoe Company, in Richmond. She moved on to work in the cafeteria at the Gardiner Area High School where she remained until her retirement at 65.
She was an avid singer and beach goer. If she wasn't singing at her computer or out at karaoke, you could find her at Five Islands or Popham Beach; her two favorite places in Maine. She loved bingo, horse racing, fishing, bird watching and camping.
She was a kind, caring and compassionate individual and cherished her time with family, always putting them first. She made sure everybody around her was comfortable before seeing to herself. She was a beautiful sole who never complained. She had a special bond with her first great-grandchild, Makenzie, and enjoyed spending time with her at their home in Chelsea.
She was predeceased by her parents; and siblings Shirley, Robert, Melvin, Arthur, Charles, Norman, Marion and Donald.
Diane is survived by four daughters, Elizabeth and husband Aaron, Sherri and husband Pete, Sandra, Penny and husband Dan; her sister Barbara Jordan; 11 grandchildren, Jason and wife Samantha, Ryan, Carrie, Nicole, Katie and husband Chris, Nathan and fiancee Ashley, Conrad, Kyle, Sasha, Jesse and Samantha; eight great-grandchildren; and several special nieces and nephews.
At the request of Diane there will be no services. A celebration of life will be held for immediate family.
Arrangements are in the care of Staples Funeral Home and Cremation Care, 53 Brunswick Ave., Gardiner.
Condolences, memories and photos may be shared with the family on the obituary page of the Staples Funeral Home website: familyfirstfuneralhomes.com.
JERI HOLT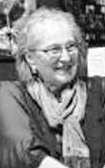 WINDSOR — Jeri Holt, 72, of Windsor, passed away on Saturday, September 28, 2019.
She was loved by her husband, Bob, and her three children. She worked at Erskine Academy, in South China, for 20 years, where she was an English teacher and librarian. She worked for Maine Municipal Association for 17 years as their website and research specialist. She was a wood carving artist and taught herself to be a digital painter. She will be missed by all who knew her.
Condolences, photos and stories may be shared at www.plummerfh.com.
In lieu of flowers, donations can be made to the Kennebec Valley Humane Society.
COLLEEN F. TRUE
CHELSEA — Colleen F. True, 69, of Togus Road, died Sunday, September 29, 2019, at her home. She was born in Augusta on February 25, 1950, the daughter of Norman and Arlene (Hughes) Fossett.
Colleen started her school years at Riverside Grammar School where she made many friends, especially her lifelong friend Linda Lary Bunnell. Colleen and Linda both went on to Hall-Dale (class of 1968). While at Hall-Dale, Colleen continued to make and enjoyed many new friendships that endured over the years. For several years while Colleen was in high school, she worked as a guide at Fort Western, in Augusta. She enjoyed the interaction with the visitors to the fort while answering their questions and showing the exhibits at the fort. She had many great memories of working there and of the co-workers that were there at the time.
After graduating from Hall-Dale she attended the University of Maine, Orono. Colleen enjoyed her college years, the college life, and the friends she made while at school. She started her working career as a data entry clerk with the state of Maine and retired 35 years later as a program analyst for the Maine State Court System. She established and maintained many friendships with her co-workers over the years.
Colleen married Timothy True on July 11, 1970, where they built a life around family and friends. She enjoyed the simple things in life such as reading, traveling, and spending time with family and friends. Colleen enjoyed taking trips across Maine, Prince Edward Island, Nova Scotia, and made several trips across the country with her husband and children. She valued the cruises that she took with her daughter and grandchildren, where they all could create memories they could have and share for a lifetime. Colleen enjoyed her annual trip to Small Falls which she brought her children to visit when they were young and continue to visit with her husband to see the leaves change in the fall, her favorite time of the year. Colleen especially loved all the time that she spent with her children and grandchildren. Colleen also had a soft spot in her heart for animals, having many cats and dogs over the years.
She was predeceased by her father Norman Fossett.
Colleen is survived by her husband Tim True, of Chelsea; a daughter Emily True and partner Paul Wadley, of Phoenix, Arizona; a son William True of Chelsea, a son-in-law Douglas Symes and a daughter-in-law Erica True, who Colleen loved as they were both her own children; her mother Arlene Fossett, of Augusta; a brother Henry Fossett, of Augusta, and a sister Melody and her husband, Roland Beaulieu, of Farmingdale; two grandchildren Tanner and Kaden Symes that she loved greatly and was proud of the amazing men they were growing up to become; also several nieces, nephews, and cousins.
A graveside service will be held at 11 a.m. on October 26, in the Cross Hill Cemetery, Vassalboro.
Arrangements are in the care of Knowlton and Hewins Funeral Home, One Church St., Augusta where condolences to the family may be shared on the obituary page of the website at www.familyfirstfuneralhomes.com.
In lieu of flowers, please make memorial contributions to KennebecValley Humane Society, 10 Pet Haven Lane, Augusta, ME 04330.
MARGARET L. GETCHELL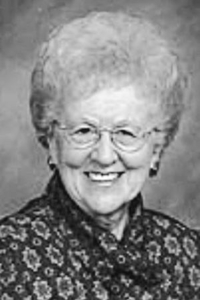 WATERVILLE — Margaret Louise Getchell, 88, of Waterville, died at Gosnell Memorial Hospice House, on Monday, September 30, 2019. Margaret was born in Kezar Falls on August 22, 1931, the daughter of the late Louis Caryle "Carl" Marshall and Hilda Mae (Esterbrook) Marshall, of Auburn.
Margaret attended Auburn schools and graduated from Edward Little High School, in Auburn, in 1949, and she graduated from Central Maine General Hospital School of Nursing in 1953. That same year, she moved to Waterville and worked as a registered nurse at Maine Medical Health, Thayer Unit, until her retirement in 1994. The last 23 years were spent working in the Coronary Intensive Care Unit. She also taught other medical professionals the Coronary Care Course, along with Dr. Michael Szucs, for 15 years.
Margaret married Earl "Jim" Getchell, in 1954. They remained happily married for 48 years until his death in 2002. Together they enjoyed spending time at their camp in Bridgton, and on their many vacations to South Carolina.
She was a fervent member of the Blessed Hope Advent Christian Church, in Waterville, since 1954 and served in various capacities there for most of these years. Of primary importance to her was her strong faith in Christ Jesus. She led a Bible Study group at her church for many years, and with her angelic voice, she sang for her church in ensembles, choir, and solo.
Margaret had a keen intellect and a wide range of interests. She loved nature and the outdoors. She was an avid bird-watcher, was a member of the Josselyn Botanical Society for 43 years, and loved working in her backyard gardens. She was an ardent reader and a passionate scholar of Civil War history, astronomy, and grand opera. She also enjoyed crocheting and puzzles, and was devoted to her close circle of female friends.
Her greatest joys were her two sons and their wives and her three grandchildren.
She leaves behind sons Scott B. Getchell and Catherine L. Monrose, of Cambridge, Massachusetts, and David N. and Elizabeth S. Getchell, of Salem, New Hampshire and South Carolina; a granddaughter Marisol R. M. Getchell, and grandsons, Bryce J. Getchell, of Derry, New Hampshire, and Christian J. Getchell, of Salem, New Hampshire; and in-law cousin Anna (Barnes) Hall.
She was predeceased by her parents; her husband Earl "Jim" Getchell, and her brother-in-law Glenn A. Getchell.
Visitors may call from 5 p.m. to 8 p.m. on Friday, October 11, at Lawry Brothers Funeral Home, 107 Main St,, Fairfield, ME 04937.
A celebration of life service will be held on Saturday, October 12, at 2 p.m., at the Blessed Hope Advent Christian Church, 10 Pleasant St., Waterville, with the Rev. Michael Alix officiating.
An online guestbook may be signed and memories shared at www.familyfirstfuneralhomes.com.
Arrangements are by Lawry Brothers Funeral Home & Cremation Care, 107 Main St., Fairfield, ME.
In lieu of flowers, donations may be made in her name to Blessed Hppe Advent Christian Church, 10 Pleasant St., Waterville, ME 04901.
MARIE F. CASEY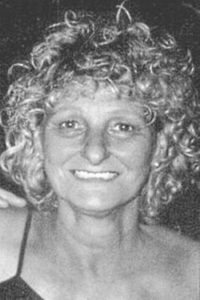 BELGRADE — Marie (Bouthot) Fatima Casey, 68, died on Tuesday, October 1, 2019. Marie was born on September 24, 1951, in Rumford to her parents, Victor and Evangeline "Van" Bouthot.
She graduated from the Mexico High School in 1969. She has resided the past 25 years in Belgrade. She worked in the healthcare industry for many years and enjoyed working with adults with disabilities. After retiring, she enjoyed spending time with her grandchildren and in her garden. Marie had many longtime friends who she cherished and for whom she was always there. Becoming a full time MeMe was what she enjoyed the most.
Marie is survived by her spouse Jack Benton, of Belgrade; son and daughter-in-law Ryan and Jessica Casey, of Rumford, daughter Angel Casey, of Rumford, stepdaughters Katie Benton and Christie Labbe, of Sidney; siblings Linda Herd and husband Bruce, of Sunapee, New Hampshire, Michael Bouthot, of Mexico, Jamie Bouthot, of Rumford; three grandchildren Emma and Ethan Casey and Marie Merriam.
She was preceded in death by her parents.
You are invited to share your thoughts, condolences and fond memories with the family by visiting their guestbook at www.sgthibaultfuneralhome.com.
A Time of Sharing and Remembering will be held from 1 to 3 p.m., on Saturday, October 12, 2019, at SG Thibault Funeral Home.
Arrangements are under the care and guidance of S.G. Thibault Funeral Home & Life Celebration Center, 250 Penobscot St., Rumford, ME 04276. Telephone 364-4366 or www.sgthibaultfuneralhome.com.
If so desired, contributions in Marie's memory may be made to:ASPCA, PO Box 96929, Washington, DC 20090-6929.
EVELYN R. FRENCH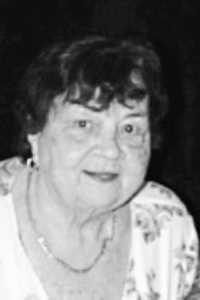 SOMERVILLE — Evelyn (Rideout) French, 80, passed away on Thursday, October 3, 2019, at Maine Medical Center, in Portland, after suffering a heart attack. She was born September 16, 1939, to Lauren and Annie Rideout.
On January 14, 1957, she married Lloyd (Bucky) French. Together they purchased their Somerville home where they lived and happily raised their six children.
After Bucky's passing, Evelyn continued to carry on with the family traditions. She loved to cook and enjoyed all the holidays in the homestead with her children, their mates, grandchildren and great-grandchildren. Her doors were always open. She loved lawn sales, auctions, card games, and a good conversation.
She is survived by her six children, Theresa (Tim) Grotton, Rita (David) Gower, Lloyd (Lori) French Jr., Betty (James) Baker, Lisa (Gary) McCarty, and Richard French; grandchildren, Penny Grotton, Peggy (Grotton) Barrett, Theresa (Gower) Steeves, David Gower ll, Eric French, Amanda French, Lisa Baker, AJ Baker, Tanya (McCarty) Barrett, Gary McCarty II; great-grandchildren, Kaitlyn, Kassidy, Bryana, Sophie, Larissa, Payson, Arabella, Taylor, Emersyn, Joshua II, Leah; brothers, Ken (Pat) Rideout and Ralph (Carolyn) Rideout; sisters, Lena Worthing, Katherine (Claustin) Lawrence, Dot Moulton, Irene Rideout and Romana (Joseph) Dean, brothers-in-law, Bill Sproul and Ed Trask.
She was predeceased by her husband of 41 years; her parents; two sisters Barbara Sproul and Annie Trask; two brothers-in-law, Clayton Worthing and Andy Moulton
Condolences, photos and stories may be shared at www.plummerfh.com.
Responsible journalism is hard work!
It is also expensive!
If you enjoy reading The Town Line and the good news we bring you each week, would you consider a donation to help us continue the work we're doing?
The Town Line is a 501(c)(3) nonprofit private foundation, and all donations are tax deductible under the Internal Revenue Service code.
To help, please visit our online
donation page
or mail a check payable to
The Town Line, PO Box 89, South China, ME 04358
. Your contribution is appreciated!
https://townline.org/wp-content/uploads/2019/07/Town-Line-Website-banner-v3-1030x206.jpg
0
0
Website Editor
https://townline.org/wp-content/uploads/2019/07/Town-Line-Website-banner-v3-1030x206.jpg
Website Editor
2019-10-09 14:40:53
2019-10-09 14:40:53
Obituaries for Thursday, October 10, 2019