OBITUARIES for Thursday, October 6, 2022
DEAN A. WILLOUGHBY

PALERMO – Dean Alan Willoughby, 80, passed away Saturday, September 24, 2022, at the Alfond Center for Health, in Augusta. Dean was born November 12, 1941, the son of Freelan (Peanut) and Edna (Gatchell) Willoughby.

He grew up on his family's dairy farm in Palermo, along with his sister Beverly, and was later joined by their sister Vanessa. He graduated from Erskine Academy, in South China, in the class of 1960, having been involved with both basketball and baseball while also fulfilling farm responsibilities at home.

On March 27, 1964, he married Ann Roach and the two settled in North Palermo where they built their forever home, raising their two daughters, Deann and Emily.

A familiar face in town, Dean was a member of the Palermo Volunteer Fire Department for 60 years, serving as fire chief for 31 years and as the town fire warden until his passing. He authorized fire permits from his own kitchen and was known for his hospitality toward the many town residents that came through his door. Dean also worked in construction and was a dedicated employee of Lee Brothers' Construction for over 45 years. He also served in leadership roles with the Waldo County Fire Fighters' Association, Sheepscot Lake Fish and Game, and the Palermo Snowmobile Club, and he was a founding member of the Palermo Youth Association.

Dean enjoyed hunting, fishing, snowmobiling, and going to hunting camp in Northern Maine. He loved sharing stories, and he could go on and on about his construction adventures, plowing snow, men's league softball, Moon Eyes stock car racing, and good times with great friends. For many years, you could find him and other community gentlemen at their regular meetings of the "Liar's Club" at the China Dine-ah.

He is survived by his wife of 58 years, Ann Willoughby; his daughters, Deann Porter and her husband Shawn, of Palermo, and Emily Snyder and her husband Greg, of Syracuse, New York; grandchildren, Kaylee Porter, Kaden Porter, Maya Snyder, and Conor Snyder; and several nieces, nephews, and cousins; nephew Dusty Haskell and his niece Dawn Haskell.

Dean was predeceased by his parents and his sisters, Beverly Haskell and Vanessa Mehuren.

A private graveside service will be held at Perkins Cemetery, in North Palermo. A public Celebration of Life will be held on Sunday, October 9, at the Palermo Christian Church, 322 Branch Mills Rd., Palermo, beginning at 2 p.m. All are welcome to attend.

Arrangements are in the care of Plummer Funeral Home, 983 Ridge Rd., Windsor, ME 04363.

Condolences, stories, and photos may be shared by visiting www.plummerfh.com.
JOANNA R. DENNIS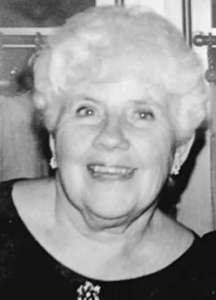 WATERVILLE – Joanna Ruth Berggren Dennis, 91, passed away on Tuesday, September 6, 2022, in Punta Gorda, Florida. She was born on January 23, 1931, in Cambridge, Massachusetts, to Henry and Mae Berggren.
In her junior high and high school days, she was an ambitious swimmer, winning numerous state, New England and national competitions. Her high school yearbook notes that she was "rapidly developing into America's finest mermaid!" She was invited by a prominent swim coach to train for the Olympics but she opted to go to college instead.
Joanna graduated with a bachelor of science degree from Tufts University in June 1952, and the following day married her first husband, David H. Lovejoy.
She taught high school physical education, health and physiology for 30 years in California, Massachusetts, West Virginia, New York, New Jersey, and Maine. She left teaching and became a realtor and real estate broker. She created Dennis and Beedy Real Estate in 1985 with her friend and partner, Pamela Beedy, and excelled in the real estate world.
Ever the educator, Joanna developed a real estate curriculum for a local college and taught courses for the National Association of Realtors. She was selected as the Realtor of the Year for the state of Maine by the Maine Association of Realtors and was named national Realtor of the Year by the National Association of Realtors in 1987. Joanna served on the Maine Real Estate Commission for two terms, and was the chairman of the commission during her second term.
Joanna was very proud to be one of the three founders of the Kennebec Valley Girls' Club, which merged with the Boys' Club shortly thereafter. She served on their board from 1976 to 1983.
Joanna was one of the two first women to join the Waterville Rotary Club, at a time when women were not really welcomed. (When the two women joined, two men quit the club!) In 1992, she became the first woman president of that club.
She retired to Florida with her second husband, Dr. Richard H. Dennis. From there, they traveled the world. They skied the Alps, visited Paris and Russia, passed through the Panama Canal, traveled the inside passage to Alaska, journeyed on the Orient Express, and many times sailed the Caribbean Sea in self-chartered boats with her "skipper" husband.
Joanna raised four children to be goodhearted, successful adults, and gloried in visits with their families in Florida and at her summer lake house in Maine.
Joanna was preceded in death by her husband of 32 years, Dr. Richard H. Dennis.
She is survived by her children, Steven Carter-Lovejoy (Janice), of Richmond, Virginia, Kim Lovejoy, of Punta Gorda, Florida, David Lovejoy (Mary Lello), of Temple, Blair Lovejoy, of Punta Gorda, Florida; nine grandchildren and eight great-grandchildren;
RANDY L. CRAWFORD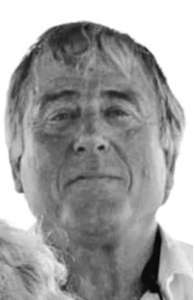 ALBION — Randy L. Crawford, 63, died at home on Thursday, September 22, 2022. Randy was born in Waterville on November 14, 1958. He was the second of four sons born to Wilberta (Richards) Crawford and Curtis Crawford. He attended school in Benton and Albion. He graduated from Lawrence High School, in Fairfield, in 1977.
Randy worked in residential and commercial construction for 40 years. He was a gifted carpenter and enjoyed managing complex jobs, most recently for CM Cimino, of Westbrook. Randy built the family home in Albion and their vacation cottage, in Danforth.
Randy loved to hunt and fish. In recent years, he devoted time to growing strawberries and planting an orchard. He looked forward to pressing apples to make cider. He enjoyed sharing the cider with family, friends, and neighbors.
Randy was predeceased by his parents, and his brothers, Dale Crawford, and Richard Crawford.
Randy is survived by his wife, Kathleen (Kelley) Crawford, of Albion; children: Kelley Crawford, of Richmond, Nancy Crawford and Dan, of Albion, Joshua Crawford, and Jenn, of Albion; granddaughter: Victoria Crawford, of Albion; brother, Scott Crawford and Patty, of Palermo; niece Katie Crawford, of Palermo; and nephew Jeremy Crawford, of Hartland.
The family will host a cider-making celebration of Randy's life at a later date.
Arrangements are in the care of Lawry Brothers Funeral Home, 107 Main St., Fairfield where memories may be shared, and an online register book signed by visiting http://www.lawrybrothers.com.
In lieu of flowers, please make donations to either Maine Medical Center thoracic oncology or Maine Organic Farmers and Growers Association' heritage orchard.
DANIEL R. JACQUES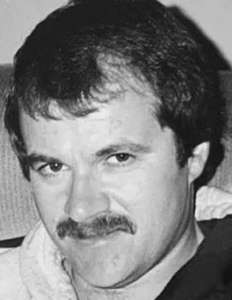 WATERVILLE – Daniel Richard Jacques passed away at his home, in Waterville, on Thursday, September 22, 2022. He was the son of the late Richard and Germaine Jacques, of Sidney.
He is survived by his two children, Danielle and Jesse; and six siblings, Stuart, David, Paula, Mark, Raymond, and Patrick.
Dan had retired from a long career of service at the Waterville Post Office, where he made many close friends. He was also an active member of the Water­ville Elks Club and Bourque-Lanigan American Legion Post #5, in Waterville, for much of his life. He enjoyed hunting and fishing and was a lifelong New England Patriots fan.
Dan's children will be hosting a reception for friends and family on Sunday, October 9, from 4 to 6 p.m., at the Victor Grange, 142 Oakland Rd., Waterville, ME 04901.
In lieu of flowers, please consider making a donation in his name to a charity of your choosing.
THETA S. TORBERT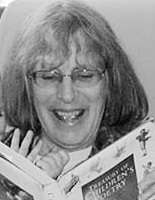 WHITEFIELD – Theta, née Shirley M. Crane, 76 passed away at home on Thursday, September 22, 2022 in the arms of her husband of 49 years, following a number of years of relentless physical and cognitive decline. She was born in Mountain Lakes, New Jersey, the fourth and youngest daughter of the late Ralph M. Crane, D.O., and the late Marion Louise (Wells) Crane.
Her family relocated to California in 1948, and she grew up in San Anselmo, just north of San Francisco until she was 12 years old, and San Diego, California, during her high school and college years,
Theta graduated from Manhattanville College, in Purchase, New York, in 1968 with a B.A. in philosophy and went on to earn an M.A. in communications/film at Cal State U., San Francisco, in 1970. While there she established a biofeedback meditation business and changed her name to simply "Theta". Two years later, she sold her business, bought a property in Mendocino Colorado, and some dairy goats to go with it, there, her husband-to-be Jim Torbert, met her and fell instantly in love with his gray-eyed Athena. He moved in with her on May 1, 1973, and they made the bond permanent exactly a year later. She and Jim managed commercial goat dairies in northern Arkansas and southern Maryland, before moving to Maine in 1983.
Theta was a loving and devoted wife, mother, grandmother, sister, and aunt, just to begin with. She was also an artisanal fromagère, whose fresh and herbed goat cheese sold in stores from Belfast to Brunswick and were served in restaurants such as Slates, in Hallowell, and the Harraseeket Inn, in Freeport during the late 1980s to mid-'90s. Theta was a perennial volunteer at the MOFGA Fair, an avid kitchen gardener, a baker of daily bread, and, not least of all, a brewer of excellent lager.
Theta was also a natural teacher, when both her daughters were of school age, she earned a second master's degree, this one in education-exceptionality, from the University of Southern Maine, and served for several years as the coordinator/facilitator of Gifted and Talented Education in MSU #51, which included the towns of Jefferson, Whitefield, Chelsea, Somerville and Palermo. She later helped found an experimental school in Gardiner, and she taught in both the Sabattus Elementary and the Lincolnville Elementary schools, teaching both middle school language arts and math. During this time, she also earned a Certificate of Advanced Study from the University of Maine, Orono.
Theta was predeceased by her sisters, Elaine Stage, of San Diego, California, Gail Collins, of McCaysville, Georgia, and Mary Parmenter, of South Royalton, Vermont.
She is survived by her husband, James Torbert, of Whitefield; their older daughter Laura Rahe, of Hillsdale, Michigan, her husband Paul Rahe along with their children Antonia, Francesca, Paul, and James; younger daughter, Alice Coyle, of Whitefield and her children, Calvin, Lowell, and Silas, along with their father Rufus Percy, of Newcastle; and Alice's partner Eric Friberg, of Pittston; nieces, nephews, and many grandchildren and great- nephews and nieces.
A notice of a celebration of her life will be sent to friends and family later.
THOMAS P. FORTIN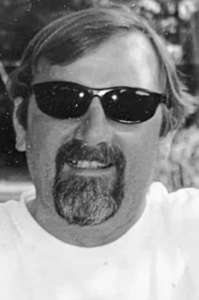 FAIRFIELD – Thomas P. Fortin, 67, passed away at his home on Thursday, September 22, 2022. Tom was born Dec­em­ber 3, 1955, in Waterville, to Lawrence and Florence Fortin.
He lived nearly all his life in the Waterville area, graduating from Winslow High School with the class of '73.
Tom married Debbie Lofstrom, the mother of his two children, Jason and Tyra, in 1975. They divorced after several years of marriage.
Tom drove delivery trucks at first, but took up painting for most of his work career. He taught his life partner, Denise, the trade and the two spent many happy, productive hours working together before his disabilities got the better of him. He had a special relationship with his mother and they were close until her passing.
Tom was predeceased by his parents Lawrence and Florence, his ex-wife Debbie and nephew Travis Strout.
Surviving him are his children, Jason Lofstrom (Tabby) and Tyra Holt (Ryan); his grandchildren Raygan and Jordan Holt, Charles and Caitie Scannan and Donald Roy; several nieces, nephews and cousins; and his aunt, Jeanette Martin; brothers and sisters, Lawrence Jr. (Debbie), Michael (Wanda), Jane Franchetti (Peter), Paul (Debbie), and Diane Levesque (Mark).
Tom was very fortunate to have the love and care of his life partner, Denise Letourneau, and he stated it on many occasions. Her efforts, especially at the end of his life, will always be remembered by all in Tom's circle of family and friends.
A burial service will be held at the Wooster Hill Cemetery, in Rome, on Saturday, October 22, at 11:30 a.m., followed by a memorial luncheon at Rome Town Hall, on Mercer Rd., in Rome.
GLENN P. AUCLAIR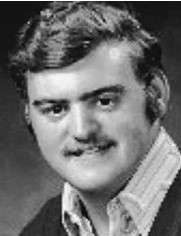 WATERVILLE – Glenn "Bud" P. Auclair, 63, passed away Friday, September 23, 2022, at his home, in Waterville. He was born July 19, 1959, in Lewiston, the son of Joseph P. and Jean­nette M. (Cou­turirer) Au­clair.
He graduated from Waterville Senior High School, class of 1978. He was employed by the Hartland Tannery for over 20 years, then worked for Colby College, in Waterville, for a few years. He loved the Red Sox and went on many bus trips to Fenway Park. He loved to go to concerts and his favorite band was ZZ Top. He got to see them perform in Bangor. He also loved hanging out with his friends at Burger King, in Waterville, every day for coffee.
Bud is survived by his brother, Jim Auclair and wife Tammy, of Fairfield; nephew Michael Auclair and fiancée Taylor Belanger, of Cape Elizabeth; aunt Marie Levesque, of Connecticut; uncle Lee Couturier and wife Diane, of Winslow; several cousins.
He was predeceased by his parents.
A graveside service will be held Thursday, October 6, 2022, at 11:30 a.m., at St. Francis Cemetery, in Waterville.
Arrangements under the direction and care of Dan & Scott's Cremation & Funeral Service, 445 Waterville Road, Skowhegan, ME 04976.
GERALDINE A. WITHAM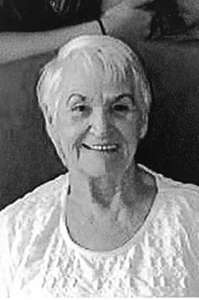 WATERVILLE – Geraldine A. Witham, 91, of Waterville, passed away on Saturday, September 24, 2022, at her home. She was born August 25, 1931, in Benton, the daughter of the late Everett and Florence (Allen) Spencer.
Geraldine married Robert Witham and they enjoyed many years together until his passing in 1987. Together they raised seven children: four boys and three girls.
She loved to read and watch her soap operas. She was an avid sports fan watching golf for decades. She was a member of the Fairfield American Legion Auxiliary and proudly flew the American flag in front of her house.
She was a homemaker for most of her life and kept a clean house and cooked the best meals. Friday fish day were the best meals, especially when it included lobsters. For Saturday it was beans and hotdogs with raisin brown bread and coleslaw. She would get up in the middle of the night to get the beans in the oven to cook all day.
Geraldine looked forward to the holidays when she could put out decorations around the house. She had many pictures of her children and great-grandchildren and loved having such a huge family.
She was predeceased by her husband, Robert Witham; her parents; and her siblings, Vernon, Cecil, and Glendon; and her son-in-law, Frank Pooler.
Geraldine is survived by her children, Jeffrey Witham and his wife, Karen, Cheryl Valens, Dawn Larrabee and her companion, Vince, Barry Witham and his companion, Gerry, Randy Witham and his wife, Nancy, Sandra Pooler, and Greg Witham and his companion, Tammy; her sister, Lucille; her brother, Kenneth Spencer and his wife, Sue; and many grandchildren and great-grandchildren.
Per her wishes all services will be private for the family. She will be laid to rest beside her husband at Maine Veterans Memorial Cemetery, in Augusta.
Arrangements are in the care of Lawry Brothers Funeral Home, 107 Main St., Fairfield where memories may be shared, and an online register book signed by visiting http://www.lawrybrothers.com.
DONALD I. DICKEY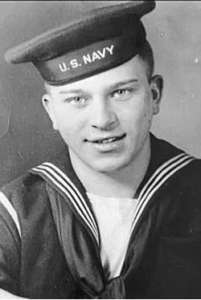 CLINTON – Donald I. Dickey, 96, passed away on Saturday, September 24, 2022, in Portland. He was born in Fairfield on July 20, 1926, to Everett and Beatrice (Webb) Dickey.
Donald graduated from Clinton High School at 16 and was hired at Maine Central Railroad, Waterville Shop, as an electrician apprentice, commencing a career that would span four decades, culminating with his position at retirement as Superintendent of Motive Power. Having listened on the radio to the news of the Pearl Harbor attack, he and his brothers all later joined the service – Everett (Army) and Donald (Navy) in World War II, and Ralph (Army), in the Korean Conflict. Donald was stationed on the aircraft carrier USS Antietam – CV-36, in the Pacific Theater, traveling to Pearl Harbor, the Pacific Islands, Japan, and China.
Upon discharge he married his sweetheart Shirley on August 15, 1948. They raised their family in Clinton during the school year and in a log cabin camp he and his brother-in-law Charlie helped build, in Oakland, on Messalonskee Lake. Donald also built their Clinton home. Over the years he was a member and lay leader of the Clinton United Methodist Church, the Sebasticook Masonic Lodge #146, and last of the charter members of the Clinton Legion Post #186.
He continued his railroad career while taking Colby College night courses, in Waterville.
Upon retirement he and his wife retired to Lady Lake, Florida, for the winter and enjoyed their summers in Maine. He had volunteered with the church, the Scouts, the Clinton Historical Society, and Habitat for Humanity. He and his wife enjoyed traveling throughout the world spending part of their time in Stratford-Upon-Avon not realizing until into his 90s that his ninth grandparents, the Webbs and the Ardens, were also William Shakespeare's grandparents. He was an avid reader, particularly of history.
He brought his family to many historical sites including the former locations of Maine's narrow gauge railroad routes. He loved Moxie and sports, especially baseball and basketball and followed the Detroit Tigers since they won the 1934 World Series when he first began listening to games. The Red Sox were a close second. He played sports in school and remembered all the players and coaches. He retained over 56 years of journals that contained world, national, state, and local events.
When his family moved from Fairfield to Clinton when he was 13, he learned farm chores as his father kept livestock, raised crops and ran a small trucking business. It was during those years Donald became skilled in being able to make nearly anything out of wood or metal and fix anything that needed repair. His restoration of a Model A truck he rarely drove was a decades long pursuit to find parts.
At all his homes he had a complete shop where he spent many happy hours tinkering and, while living in Florida, he built a shop and gazebo. He was interested in current events, stayed up-to-date, and enjoyed long talks. His advice to his children was, "Always be the engine and not the caboose." He wanted his children to think for themselves rather than "following the crowd".
He was predeceased by his wife of 66 years Shirley (Crosby) Dickey, his daughter and her husband Rebecca and Richard Amedy, his brothers and their wives, Everett Ormand and Janet Dickey, Ralph and Marilyn Dickey, his sisters and their husbands, Etta Patricia and Norman Jenness, Barbara and Edward Ambrose, and Muriel and Frank Garvey, his sister-in-law Charlene Leggett and his brothers-in-law Lawrence Towle, Dean Noren, Kenneth Clark, and Charles Crosby, who was like a younger brother, nephews Calvin Dickey and John Clark, and nephew-in-law Lloyd York, and great nephew-in-law Lloyd York Jr.
He is survived by his son and daughter-in-law Randall and Celeste Dickey, of Clinton; and daughter and son-in-law Susan and Mark DeRose (diRosario), of Spruce Head; his grandchildren, Nicholas DeRose and Kate Mealey; great-grandchildren, Jeremy and Isabella DeRose, and great-great-grandson Orion DeRose; sisters, Glenna Towle and Betty Noren; and his sisters-in-law, Delnette Clark and Joanne Crosby; many nieces and nephews
The committal service at the Central Maine Veterans Cemetery, off Civic Center Drive, in Augusta, will be held on Thursday, October 6, at 10 a.m., for family and friends.
Arrangements are under the care of Lawry Brothers Funeral Home, 107 Main Street, Maine 04937.
In lieu of flowers donations can be made to the Clinton Brown Memorial Library, 53 Railroad St., Clinton, ME 04927 or to a food pantry or community meal program of one's choice, including MCH's Knox County Meals on Wheels, 46 Summer St, Rockland, ME 04841.
LESLIE RANDALL JR.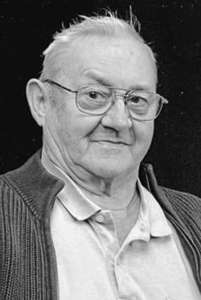 WEEKS MILLS – Leslie Randall Jr., 86, passed away on Sunday, September 25, 2022. Leslie Randall Jr. was born on Dec­ember 4, 1935, in Cherryfield.
At a young age he and his family moved to Weeks Mills, which would then become his forever home. He married his sweetheart, Hilda (Keller) Randall August 5, 1972. Leslie was a proud and devoted dairy farmer for over half of his life, and he did so with his wife and daughters by his side.
Even when he semi-retired in 1998, there were always farmer friends to lend a hand. He enjoyed ramming the roads with Hilda, visiting with friends and family, local tractor, and vehicle dealerships to see the latest John Deere or Dodge on the market. It did not matter as long as the two of them were together. He also loved spending time with his grandchildren. Whatever they needed or wherever they wanted to go he was happy to partake in their adventures.
Leslie was predeceased by his parents, Leslie Randall Sr., Frances (Snell) Parenteau, and stepfather Camille Parenteau, his beloved wife Hilda Randall, and brother Dennis Parenteau.
Leslie is survived by his daughters Kimberly Hallee and husband Paul Hallee, of Augusta, and Kelley Choate, of Windsor; two grandchildren Brandon Choate, of Windsor, and Madison Choate and her boyfriend Dustan Simmons, of China; his sister Joan Jones and her partner ID Thornton, of Windsor; and sister-in-law Sharon Parenteau, of Windsor; many cousins, nieces, nephews, and great-nieces and -nephews.
A celebration of life for Leslie will be held on Saturday, October 15, 2022, at the Palermo Christian Church, located at 322 Branch Mills Road, Palermo, at 2 p.m.
In memory of Leslie donations can be made to the Friends of Pemaquid Point Lighthouse, PO Box 367, Damariscotta ME 04543-0367.
LINDA S. TARR
WATERVILLE – Linda S. Tarr, 71, died Tuesday, September 27, 2022, at a Ruskin, Florida, hospice house. She was born July 28, 1951, in Waterville, a daughter of Alan and Marjorie (Hall) Hunt.
She graduated with an associate degree from Mid-State College, in Augusta, and worked as an expeditor for C. F. Hathaway Shirt Company, in Waterville, for 20 years.
She is survived by her husband Donald, of Lithia, Florida; a son, Staff Sgt. Michael and wife Laura Ewen, of Yuma, Arizona; two stepdaughters, Lori Munro and husband Ernest and Julie Tarr, all of Waterville; two brothers, Alan and Bruce Hunt, of Holbrook; a sister, Donna Richardson, of Fairfield; five grandchildren; one great-grandson; several nieces and nephews.
She was predeceased by a stepson Todd Tarr.
A graveside committal service will be held at the Tarr family lot, Mt. Pleasant Cemetery, Dexter, at a later date.
Those who wish may leave written condolences at http://www.CrosbyNeal.com.
Memorial donations may be made to the Home for Little Wanderers (Maine Children's Home),, 93 Silver Street, Waterville, ME 04901.
ROBERT BUZZELL
OAKLAND – Robert "Bob" Buzzell, 89, lifelong resident of Oakland, passed away peacefully on Friday, September 30, 2022, at Northern Light Continuing Care Lakewood, in Waterville.
Bob graduated from Williams High School, in Oakland, served in the U.S. Army in Korea in 1954 and 1955, then worked for the Cascade Woolen Mill, in Oakland, for many years. Bob was an avid hunter, trapper, and fisherman.
Bob was predeceased by his parents Harold F Buzzell and Emily Rossignol Buzzell; his son Robert C. Buzzell; brothers Harold O. Buzzell and Harvey A. Buzzell; and granddaughter, Emily Andrews.
Bob is survived by his son Bruce Buzzell; sisters, Cynthia Buzzell, Joyce Pfoh, Julie Hall; brother, Wayne Buzzell; and stepmother Barbara Buzzell.
A celebration of life will be held in the spring.
Arrangements are in the care of Wheeler Funeral Home, 26 Church Street, Oakland, Maine 04963, where memories may be shared, and an online register book signed by visiting http://www.lawrybrothers.com.
ELAINE M. LAWRENCE
BENTON. – Elaine Mary Lawrence, of Bradenton, FL, and Benton, ME, age 83, passed away, in Bradenton, Florida, following a long-time battling with dementia. She was born July 30, 1939.
She married William James Lawrence, her soulmate, the love of her life for 65 years.
Elaine was a cosmetologist. She owned her own hair salon for many years. She helped beautify her family and friends. Also loved to sing and dance and was the life of the party.
She especially enjoyed sewing, crocheting, and making needle point afghan blankets for her children and grandchildren. Her hands were rarely still. She sewed each stitch with much love.
Elaine was predeceased by her mother, Cecile Martin; her father, Alcide Martin; her sister Doris Keegan; and her granddaughter, Tatyana Mary Gable.
She is survived by her husband, William Lawrence; her son, Guy Lawrence, and his wife Kelly; her daughter, Tammi Gable and her husband, Pete; her sisters, Gail Cress and Janice Denis; her brothers, Nathan and Erwin Martin; her grandchildren; and many great-grandchildren.
A celebration of Elaine's life will be held at the Second Baptist Church on Water Street in Waterville at 2 p.m., on Saturday, October 8, followed by a graveside burial service at the Falls Cemetery, in Benton. All family and friends are welcome.
The family would prefer that any donations be made in her memory to the Alzheimer's Foundation of America, 322 8th Avenue, 16th Floor, New York, NY 10001
Arrangements are in the care of Lawry Brothers Funeral Home, 107 Main St., Fairfield where memories may be shared, and an online register book signed by visiting www.lawrybrothers.com.
Responsible journalism is hard work!
It is also expensive!
If you enjoy reading The Town Line and the good news we bring you each week, would you consider a donation to help us continue the work we're doing?
The Town Line is a 501(c)(3) nonprofit private foundation, and all donations are tax deductible under the Internal Revenue Service code.
To help, please visit our online
donation page
or mail a check payable to
The Town Line, PO Box 89, South China, ME 04358
. Your contribution is appreciated!
https://townline.org/wp-content/uploads/2016/06/TownLineBanner.jpg
0
0
Website Editor
https://townline.org/wp-content/uploads/2016/06/TownLineBanner.jpg
Website Editor
2022-10-05 14:48:28
2022-10-05 14:48:28
OBITUARIES for Thursday, October 6, 2022