WILLIAM E. LALANCETTE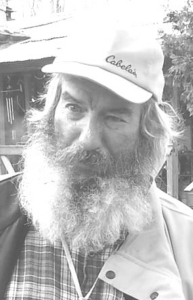 ALBION – William "Bill" Edward Lalancette, 64, passed away on Wednesday, August 21, 2019, following a brief illness. He was born April 15, 1955, to William Hector Alfred Lalancette and Marie Germaine Constance (Lebranche.)
He was a very proud grandfather in the short time that he was. He was a hard worker and avid hunter.
He will be sadly missed by his wife of 33 years, Laureen "Laurie" Lalancette, of Albion; his daughter Kaitlyn, her husband Kevin, of Benton; two sons, Tyler, and fiancée Kasey, and their daughter Quinn, of Albion; and Ethan, of Albion, and girlfriend Morgan, of Benton; sisters Eva, Carol, and Patricia, and brother Stephen; many nieces, nephews and cousins.
Arrangements under the care and direction of Dan & Scott's Cremation & Funeral Service 445 Waterville Road, Skowhegan.
TIMOTHY L. THOMPSON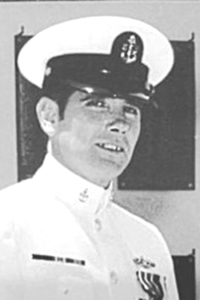 WINDSOR – Timothy L. Thompson, 69, died Tuesday, Aug. 27, 2019, at Maine Medical Center, Portland, following a brief illness. He was born in Lincoln on November 23, 1949, the son of the late Maurice and Glenys (Myrick) Thompson.
Tim was a graduate of Penobscot Valley High School and was a U.S. Navy veteran, serving for 20 years in the engineering department. He had been employed for several years at Bath Iron Works as a pipe fitter before medically retiring in 2001.
He had many hobbies including woodworking, hunting, fishing, fly tying, reading, and spending time with his family.
Tim is survived by his wife of 31 years, Sherran R. (Copple) Thompson, of Windsor; son, Donnie Thompson and wife Catherine; daughter Kelly Thompson and partner Sean Thibeau; grandchildren Cayden Spencer-Thompson, and Samara Bettez; nephew Donnie Thompson and wife Daphne; brother Rick Jipson and wife Judy; and many cousins; nieces, and nephews.
Tim was predeceased by his parents; and brothers Galen, Alton, and Donald, sisters Julia, Ruth, Janice, and Lorraine.
At his request, there will be no public visiting hours. A committal service will be held on Friday, September 13, at 10 a.m., in the Chapel at the Maine Veterans Memorial Cemetery, Mt. Vernon Rd., Augusta.
Arrangements have been entrusted to Plummer Funeral Home, 16 Pleasant St., Augusta.
Condolences, photos and stories may be shared at www.plummerfh.com.
In lieu of flowers,donations can be made in Tim's honor to: National Multiple Sclerosis Foundation, Maine Chapter 170, US Route One, Suite 200 Falmouth, ME 04105.
RONALD P. BISSON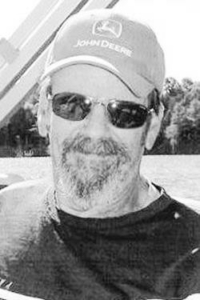 SIDNEY – Ronald P. Bisson, 67, passed away on Thursday, August 29, 2019, at Togus Springs Hospice Center, in Augusta, following a brief battle with cancer. He was born August 25, 1952, in Waterville, the son of Perley A. and Jeannette E. (Cloutier) Bisson.
Ronald graduated from Waterville High School, class of 1971. Following graduation he served in the United States Air Force during the Vietnam War era. After serving almost eight years in the Air Force, Ron separated from the Air Force and moved back to Maine. This is where he met what would be his future wife, Rachel, who would be the love of his life for the next 40 years. They were married December 5, 1980, after a one year courtship.
Ron was a member of VFW Post #1285, of Waterville. He loved the outdoors and was an avid hunter and fisherman. He loved puttering in his garage and keeping his yard beautiful.
Ron was predeceased by his father Perley; his mother Jeannette; brother Norman, brother Gerald and sister Joan Melancon.
Ron is survived by his wife Rachel; his daughter Hope Vigue and her husband Robert, of Winslow, son Eric George, of Waterville; five grandsons Layne and Joe Vigue, of Winslow, Andrew and Luke George, of Waterville and Damien Flynn-Shaw, of Fairfield; one granddaughter Cadence Anagnost-George, of Sanford; and many nieces, and nephews.
Services will be held at Notre Dame Church at 116 Silver St., in Waterville, on Monday, September 16, at 11a.m. A reception with refreshments will be held in the church hall immediately after the service. Interment will be held at a later date at the VA cemetery in Augusta.
In lieu of flowers gifts can be made in Ron's memory to: St. Jude Children's Research Hospital.
SANDRA P. SAUNDERS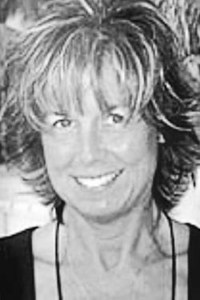 VASSALBORO – Sandra P. Saunders, 50, died Saturday, August 31, 2019, at her home, following a brief illness. Sandy, the daughter of Bernard J. "Bunk" and Carol I. (Batchelder) Perry, was born July 14, 1969, in Augusta.
Sandy was a 1987 graduate of Cony High School, in Augusta, and earned her associates degree in information technology from Mid-State College. She had been employed by the state of Maine for 31 years, most recently by OIT.
Sandy is survived by her husband of 17 years, Dana S. Saunders, of Vassalboro; two daughters, Randi Shibles and husband Waylon, of Winterport, and Riley Chase, of Fairfield; her brother, Dennis H. Perry and his wife Christine, of Augusta; four grandchildren; and several nieces and cousins.
Condolences, photos and stories may be shared at www.plummerfh.com.
In lieu of flowers, donations may be made in memory of Sandy to: ASPCA (www.aspca.org).
DONNA J. ROBINSON
FAIRFIELD – Donna J. Robinson, 59, passed away Saturday, August 31, 2019, at her home. She was born July 26, 1960, in Waterville, the daughter of Prescott and Linda (Harts­grove) Robin­son.
She had many customers at the Big Apple who will miss her as will her family members.
Donna is survived by one son, Robert L. Robinson; father, Prescott Robinson; 2 grandsons, Gavin and Hayden; siblings, Pecky, Robin, and Bob. She was predeceased by her brother, Lawrence.
Arrangements under the direction and care of Dan &I Scott's Cremation & Funeral Service, 445 Waterville Road, Skowhegan, ME 04976.
SETH R. LaBRECK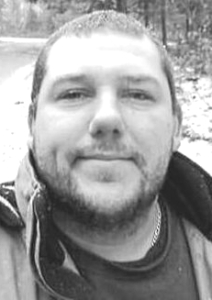 SOUTH CHINA – Seth R. LaBreck, 35, of South China, passed away Sunday, September 1, 2019.
Seth was an amazing man and father. He loved his children more than anything. He loved camping, fishing, pretty much anything outdoors. He loved music and being around his friends and family. Seth made many friends from all over.
He was predeceased by his father, Richard J. LaBreck; and grandfather, Lionel. J. Morrissette.
Seth is survived by his children, Abel LaBreck, four years old, and Jocelyn LaBreck, 11 months old; his mother, Elaine LaBreck and her boyfriend and long-time family friend, Terry Couture; sister, Jessica M. LaBreck and her four children, Uriah Cannistra, Justice, Naiome, Joshua Vashon; grandmother, Martha Morrissette; uncles, Arthur Morrissette and Claude "Buddy" Bigeau; aunts, Erin Morrissette and Jamie Pelkey.
Services will be held, Sunday, September 22, at 3 p.m., at 79 Legion Memorial Drive, South China.
Donations welcome.
JENNIFER N. HOOD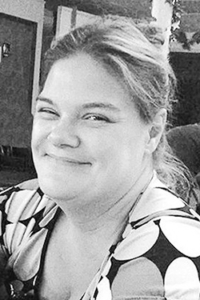 WINSLOW – Jennifer Nicole Hood, 38, passed away Sunday, September 1, 2019, the result of a horrific car accident in Windsor. Jennifer was born in Waterville on February 21, 1981, the daughter of Lisa Hood and the late Daniel S. Hood, of Winslow.
Jennifer attended school in Winslow and graduated in 2000 from Winslow High School. Following graduation, Jennifer worked as a CNA off and on throughout her life. She always enjoyed helping others and would do anything you would ask of her. She was a very caring and loving person. She was very family oriented and loved being around her family. She was a good mother and loved being with her kids. She enjoyed camping and fishing and family functions.
Jennifer was predeceased by her father Daniel S. Hood, and her grandfather William J. Annis, both of Winslow.
Jennifer is survived by her four children, Cameron (13), Quinton (11) Cheney, both of Augusta, and Abel (4), Jocelyn (10 months) LaBreck, both of Winslow; her mom Lisa (Annis) Hood and her fiancé Richard Grandmaison, of Winslow; grandmother Jane M. Annis, of Winslow; three brothers Daniel R. Hood and his wife Cori and their three children, of Waterville, Dylan S. Hood his wife Kiera and there two children, of Madison, Derek W. Hood and his fiancée Elisa Townsend, of Richmond; two step-brothers Charles Rice, of Oakland, and Vernal Hood, of Liberty; uncle William Annis and his girlfriend Sandy Rogers, of Benton; cousins David Annis and his wife Lori, of Worcester, Massachusetts, Jason and Mathew Annis, of Fairfield; many aunts and uncles.
A celebration of life will be Saturday September 28, at 2 p.m., at the Fairfield Legion, in Fairfield.
In lieu of flowers donations can be made for the children in the care of Lisa Hood.
TIMOTHY W. CUTHBERTSON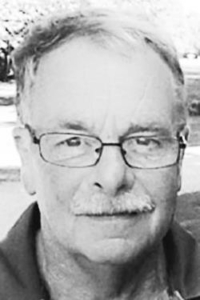 WHITEFIELD – Timothy Wayne "Tin Cup" Cuthbertson, 66, of Whitefield died unexpectedly, Tuesday, September 3, 2019, at the Alfond Center for Health, in Augusta. He was born December 3, 1952, in Augusta.
He graduated from Erskine Academy, in South China, in 1971. He was enlisted into the Maine National Guard for six years.
Tim was employed for Cives Steel, in Augusta, for 34 years and was currently employed by Specialty Products, in Whitefield. No matter the challenge, Tim was a fierce competitor. He was a member at Natanis Golf Course, in Vassalboro, since the mid-'70s. He played skins games and men's leagues multiple days a week and would typically finish the round with a beer and occasional poker game. No matter the outcome of the golf round or poker match, Tim was always the instigator. He also loved hunting and fishing and was a member of the "Biggest Buck in Maine Club." His garage contains lifetime of trophies and accolades, specifically his impressive collection of deer mounts.
Tim is survived by his high school sweetheart of 47 years, Jo Cram Cuthbertson; sons Michael Cuthbertson and wife Paula, Kevin Cuthbertson and partner Angel Michaud; siblings Lee, Jewell, and Joan, and their spouses.
Condolences may be expressed at www.funeralalternatives.net
In lieu of flowers, please make donations to the American Heart Association.
STEPHEN W. HUGHES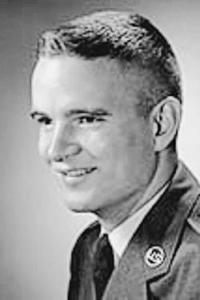 FAIRFIELD – Stephen William Hughes, 77, passed away at home on Wednesday, September 4, 2019. "Steve," first of twins, was born in Worcester, Massa­chusetts, on November 27, 1941, to parents Marion B. (Marsh) and William Hughes.
He graduated from Northbridge High School in 1959.
Steve joined the Air Force and while stationed in California met his wife, Sandy. Steve was the patriarch of a very proud military family, which had members in the Air Force, Army, and Navy. After his time in the Armed Forces, he entered the medical field. Steve worked as an orderly on an oncology unit before becoming a nurse and working in state hospitals as well as a California Prison.
Steve was preceded in death by his parents; brother Richard Clark and sister-in-law, Muriel Hughes.
He is survived by his wife, Sandy (Berg) Hughes; daughter Terry Odegard and husband David, of Waterville; sons David Hughes and wife Carol, of Newport, and John Hughes and wife Alicia Wincze-Hughes, of Lexington, Kentucky; grandsons Brad Odegard and wife Erin and son Mookie, Travis Hughes and wife Roqumita and daughter Cassandra, and Justin Hughes; granddaughters Shelby Odegard and fiancé Tyler Richards, Nicole Odegard and fiancé Adam Caruso, and Kristin Hughes and partner Brad Cullivan, and daughter Izzy Booten and son AJ Booten; his twin brother, Jack Hughes; sister-in-law Cindy Walker and husband Danny; brother-in-law Doug Berg and wife Liz; and many nieces, nephews and cousins.
An online guestbook may be signed, and memories shared at www.familyfirstfuneralhomes.com.
Arrangements were by Lawry Brothers Funeral Home & Cremation Care, 107 Main St., Fairfield.
In lieu of flowers, the family would prefer donations be made to: Grace Bible Church, of Oakland.
Responsible journalism is hard work!
It is also expensive!
If you enjoy reading The Town Line and the good news we bring you each week, would you consider a donation to help us continue the work we're doing?
The Town Line is a 501(c)(3) nonprofit private foundation, and all donations are tax deductible under the Internal Revenue Service code.
To help, please visit our online
donation page
or mail a check payable to
The Town Line, PO Box 89, South China, ME 04358
. Your contribution is appreciated!
https://townline.org/wp-content/uploads/2019/07/Town-Line-Website-banner-v3-1030x206.jpg
0
0
Website Editor
https://townline.org/wp-content/uploads/2019/07/Town-Line-Website-banner-v3-1030x206.jpg
Website Editor
2019-09-11 14:02:10
2019-09-11 14:02:10
Obituaries for Thursday, September 12, 2019